Social media remains one of the most important tools in the marketer's arsenal. All because of its unparalleled reach. Per Infinite Deal report, 82 million Americans are active social media users.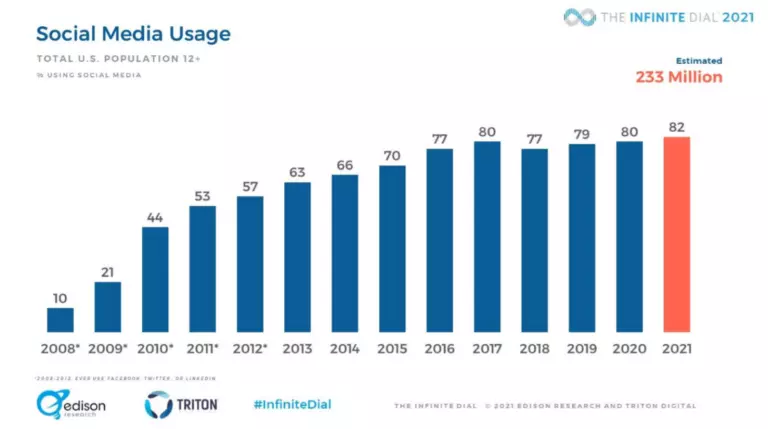 But it's not only about numbers, however (otherwise, social media would be marginally more useful than a phone book for marketing). Social media creates a very particular digital footprint. Commenting, liking, following - all these create a particular profile of a user which the coveted algorithms can then use to personalize content for any given person.
The question arises, however: how do you manage to keep up with social media's merciless pace? Although HubSpot believes that there is a fine balance between posting too much or too little per week, the bottom line is that you need to make an update at least 2-3 times per week. And that's only one social network! Not to mention that these posts have to be impeccable. While social media algorithms remain a closely-guarded secret, many active users have deduced that deleting and/or editing your posts will hurt their engagement.
Even if that turns out to be a myth, constant typos, incorrect images, and post reuploads might make one seem unprofessional. In other words, you need a consistent system in place that can assist you in posting high-quality posts, consistently, and on time. Digital Asset Management (DAM), such as Pics.io, might just become an important part of the puzzle in that system. So, let's talk about some major challenges of creating a successful social media content marketing campaign and how marketing digital asset management can help you out.
Common Problems With Social Media Content Marketing

Spending Too Much Time Looking For Proper Assets
A study from Wakefield Research indicates that office professionals spend more time looking for files than actually working on them. And that study was talking more about text files rather than digital assets such as videos, images, photos, etc. With the latter, the search time will be even larger. When you have hundreds of images, how are you going to find the one you need? Besides, it's a blessing if you can do these searches in advance but with how fast and often you need to push content to social media, the odds are that your SMM team will be doing day-to-day content delivery. Without a properly organized media library, the work becomes unnecessarily hectic.
Revisions and Variations
Quite a useful trick in a marketer's arsenal is to prepare one high-quality asset and then repurpose it for specific audiences. So, say, you are going to have one 5 minutes long video that describes all the cool things that your product/service can do. You will then crop, tweak, and edit that video to target certain niches of the audience.
Or, say, you have one cool post, ready to go for Facebook and you want to figure out what audience you should focus more on. So, you can create 5 variations, each one having a different link. Then, you'll target 5 different audiences (split by age, gender, ethnicity, etc.), each audience seeing one version of a link. Depending on the company's success, you'll get more insights into your target audience.
Not to mention that before these variations reach their final stage, they'll have to go through dozens of revisions until they reach the presentation and quality that you desire. In practical terms, this translates into folders on top of folders full of completely identical images and the inability to make a sense out of it all.
Brand Consistency
Brand consistency plays a critical role in maintaining the successful growth of your enterprise. By being consistent in your imagery, people learn to associate certain visuals with your brand, and familiarity is a key to success. After all, people love comfort zones and don't like when things change abruptly. Thus, it is important to ensure that your messaging on all your social media, landings, and promos is consistent with one another. Attentiveness is key here, yet people are prone to miss minor details. Thus, a need for a more automatized system that helps people not to miss a thing.
Problems With Sharing Files with Third Parties
Another roadblock to efficient and fast delivery is a frequent demand for collaboration. Maybe you're working with a freelance designer to make cool assets for you. Or, you have to send your assets to SMM agency so that they can publish everything on your socials. The major problem here is the inability to keep assets and commentary in one place. Or concerns with giving outsiders access to your in-house environment. Unfortunately, in our practice, we've had our fair share of stories when someone guest just went and straight-up deleted files from a shared drive.
Even if you're successful at working out all these issues each time for every collaborator, these manipulations eat at your time that could have been spent elsewhere.
How DAM Solves Common Problems with Social Media Content Marketing
It is not a simple task but the use of DAM can certainly make that job easier for you. DAM is a software solution made to help you solve issues with organization, sharing, and collaboration on assets. Let's look at how exactly DAM solves the issues I've outlined above.
Keywords & Metadata Search Helps Find Assets Easier
The problem with searching for images in your large media library is that the names of the files are usually non-descript and are insufficient at telling you if the image is going to be a proper fit for your next social media post.
Looking through thumbnails is somewhat easier but when there are hundreds of images? It all becomes a blur. Not to mention that some work-in-progress files (like Photoshop's PSD) cannot be previewed by a majority of traditional media file organizers.
Pics.io solves all these issues. For starters, it supports image previews even for PSD files. That means that you don't have to boot up Photoshop and load files one by one to see what is hidden inside.
Then, there's a search by keywords and other metadata. Here's an example: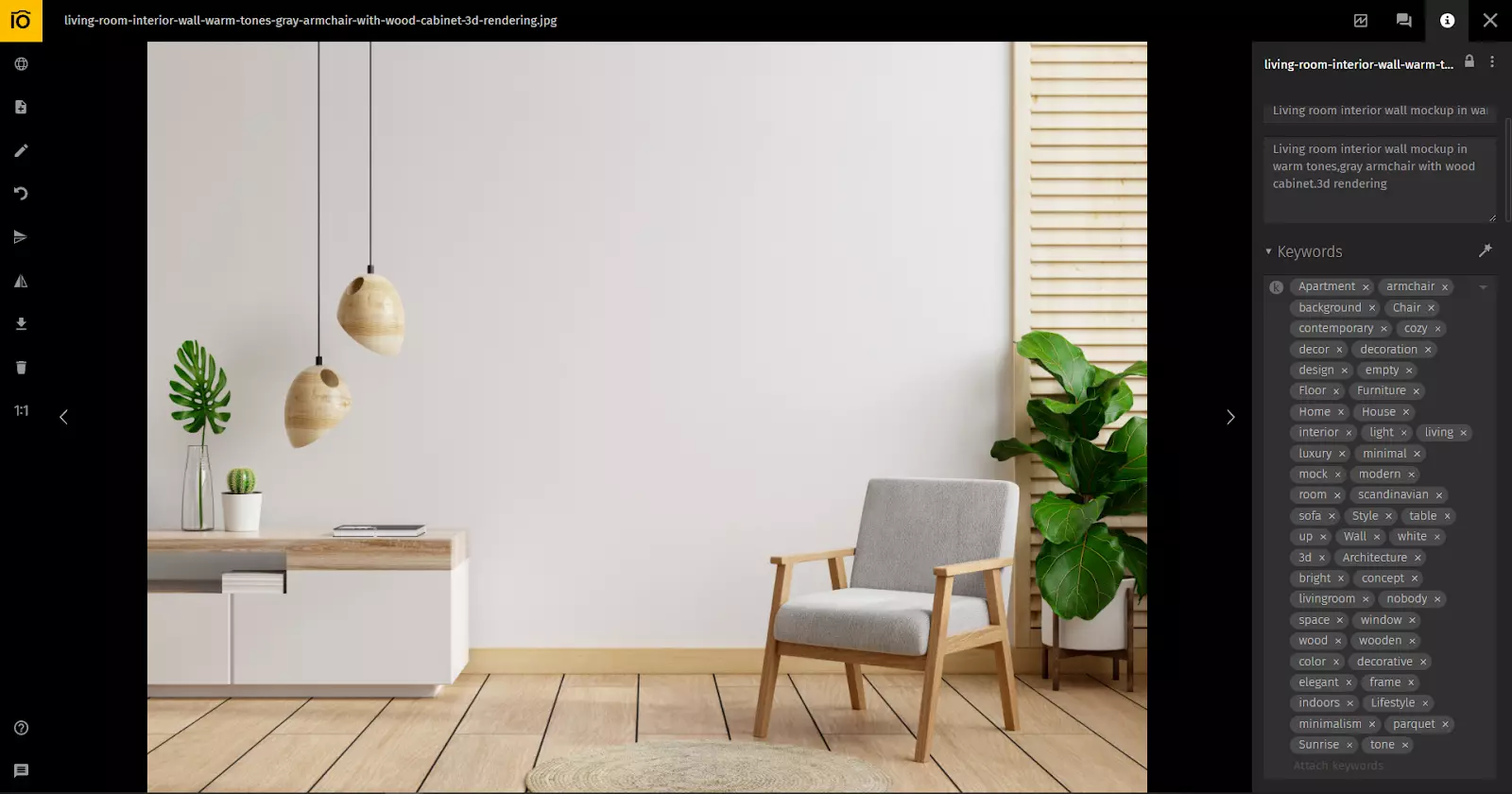 Now, compare the spaghetti-like name of the image that was uploaded to Pics.io with more organic Keywords (that you can also generate automatically in addition to manual input). So next time you want to grab an image that corresponds to the message of your next post, you can just input the respective keywords and that will narrow your search.
Manage Image & Video Revisions and Variants Without a Hassle
Instead of having a folder with hundreds of iterations, Pics.io stores all revisions under one thumbnail. Once you click on any asset, it'll bring up its info panel along with comment and revision history. From here, you can access all revisions that have been uploaded thus far and also compare them side-by-side.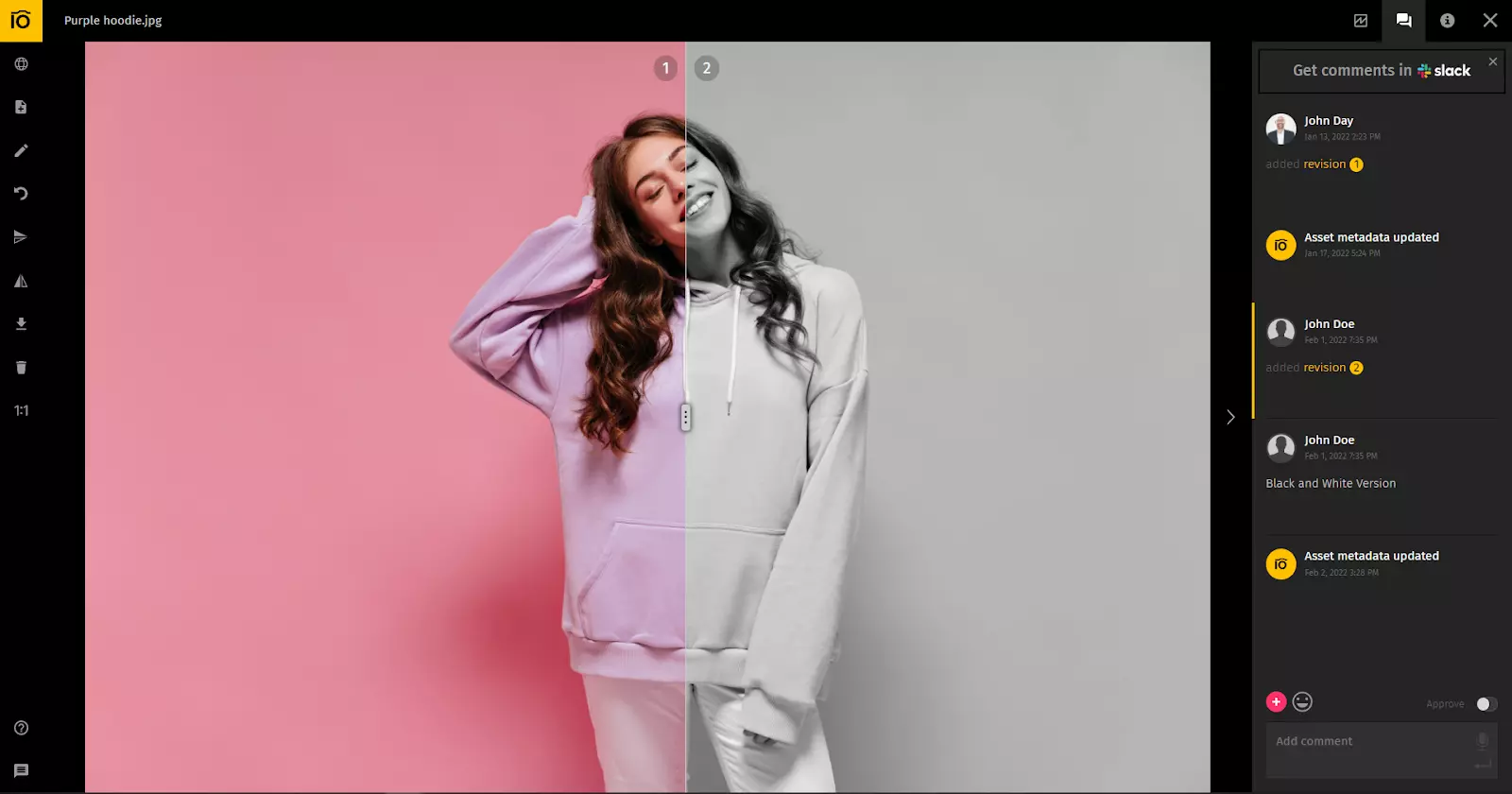 Because Pics.io is flexible, you can also use revision history to store different iterations of a single image. Upload them as revisions and then attach a corresponding comment to know which version does what (is it an image for Facebook, Twitter, etc.)
You can always go a more traditional route by creating a separate collection and storing all alternative versions that way. Just do whatever makes sense to you!
Give Pics.io DAM a try
Free 7-day trial
No credit card required
Set up in 3 minutes or less
Solving Brand Consistency Problems
Artificial Intelligence had come a long way over the past decade but it still cannot fully replace humans when it comes to the maintenance of brand consistency. You still need managers' eye for detail for that. But what Pics.io can help with, however, is making a job easier for them.
Let's return to the previous asset. How to let your SMM team know that this asset is greenlit for use or it should be revised until it meets your brand guidelines? Tagging features!
You can use flags, colors, watermarking, and star ratings to let your team know which assets they can use.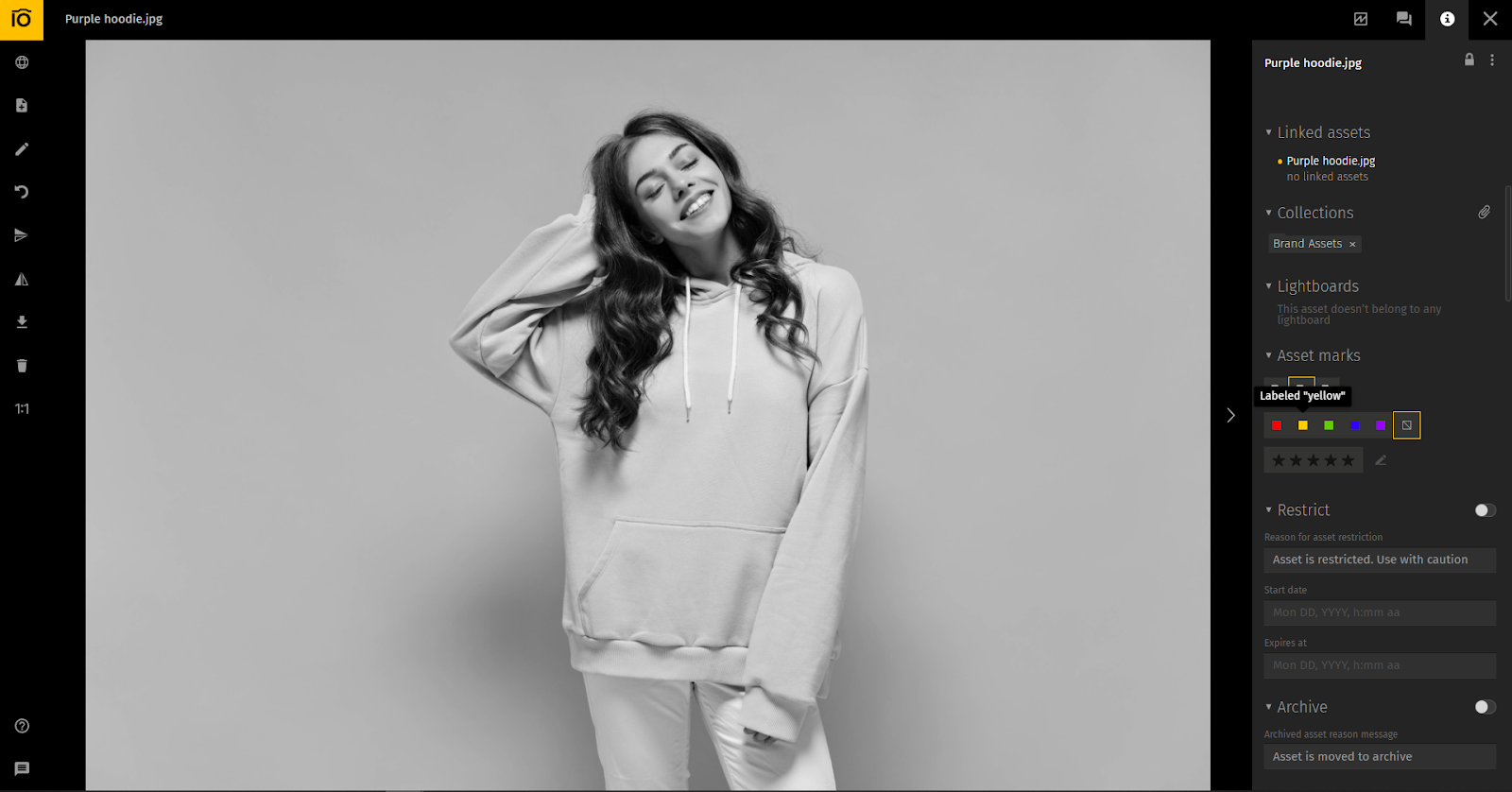 Advanced search, then, can combine those tags with particular keywords so that your SMM team can quickly get approved assets on any topic in just a few seconds. Not only does this feature help you maintain brand consistency but it saves an awful amount of time as well!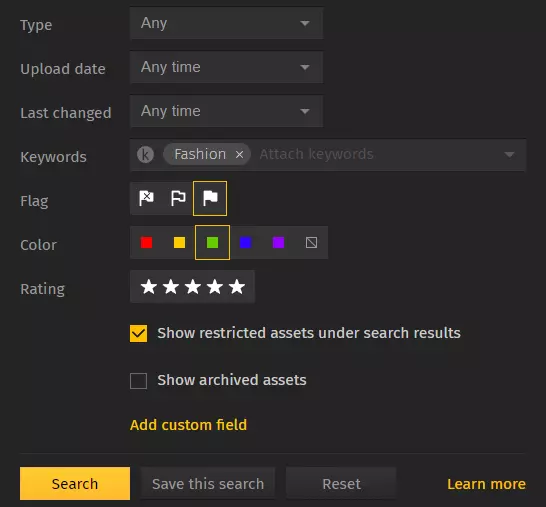 Sharing  and Receiving Files From External Collaborators
Not all organizations have their in-house SMM or Design department(s). Many rely on third-party contractors to do the magic for them but here's the rub: how do you exchange media assets with one another, without compromising quality or security? Pics.io's inbox functionality! Inboxes provide a safe, isolated (optionally password protected) environment where third parties can upload assets that they have been working on. We have a cool video that shows you how everything works:
Meanwhile, if you need to share files with others, you can use Pics.io assets sharing feature like websites. These allow you to upload any collection inside Pics.io into a cloud. Everyone that you share the link with can then view, download, and comment on the assets that they see.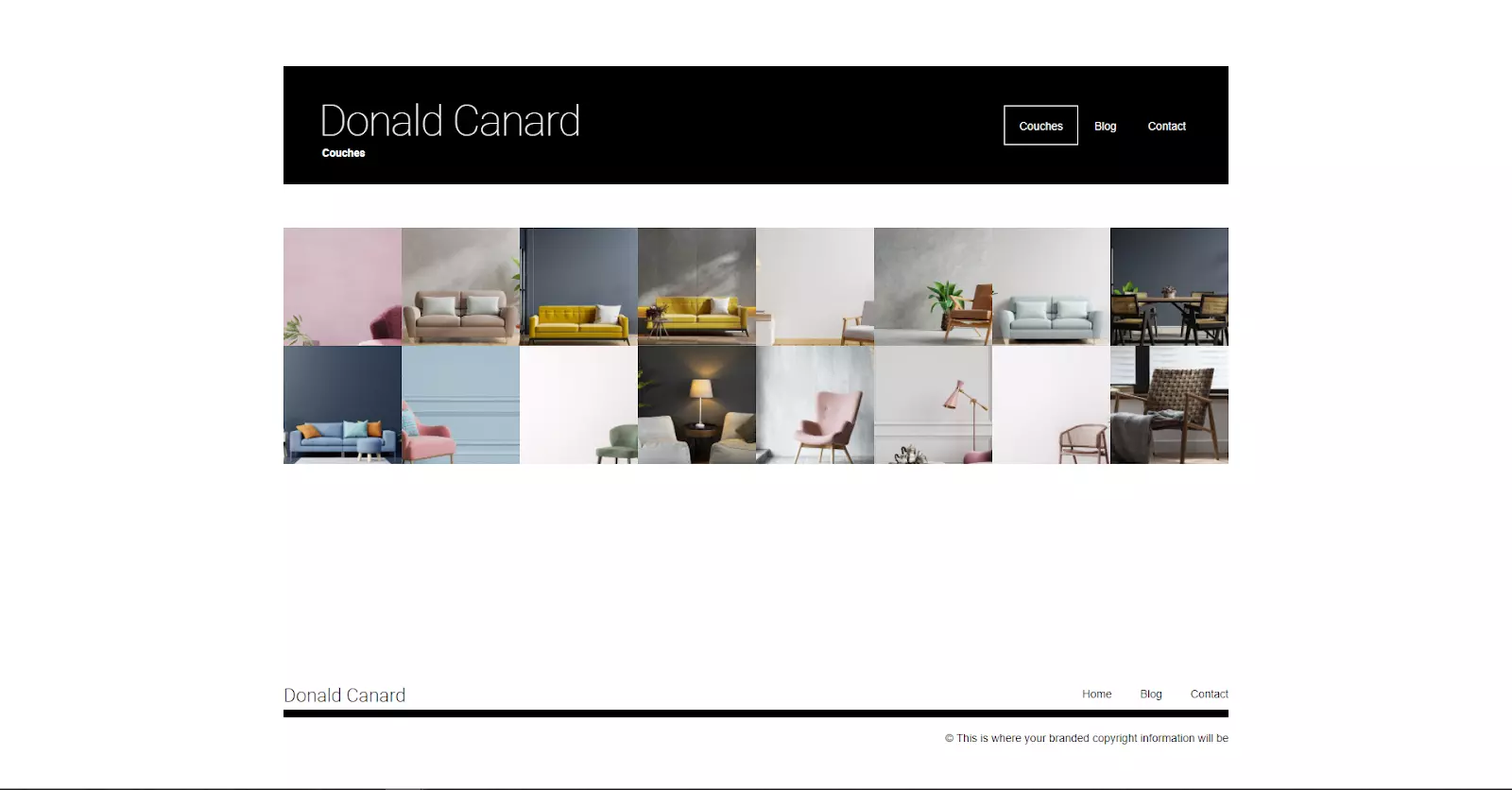 They don't need to have the ability to download them or view your inner communication about each asset, as you can tweak everything in the settings.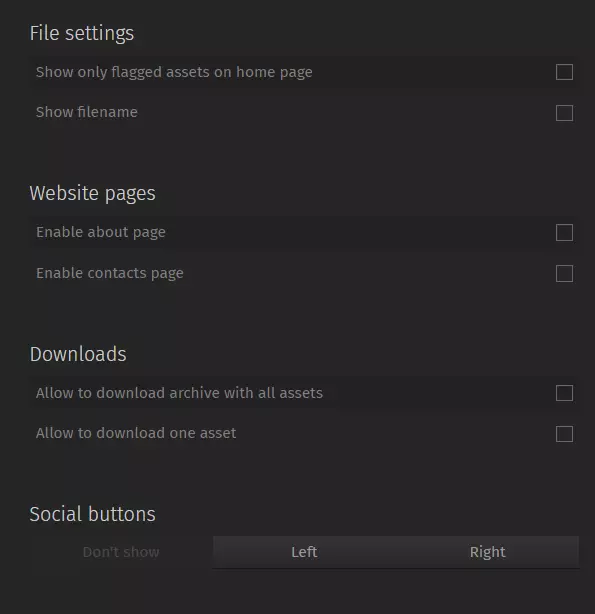 The bottom line is that whatever sharing you need to do with your assets, DAM makes it easy.
Summing it All Up
Social networks are here to stay and so are their unparalleled marketing capabilities. But despite how useful it is, mastering its ebbs and flows isn't a walk in the park. Your social media marketing efforts have to be consistent, of high quality and delivered at a rapid pace of 2-3 posts per week.
Using Pics.io DAM, you can save yourself a lot of time that you'd otherwise spend searching, revising, and editing assets, so that you can spend more time strategizing instead of swimming in the hellscape that is digital bureaucracy.
So, why not give it a try, today? It's free after all, and our lovely support team is more than eager to answer any questions that you may have by now. 7-day trial or book a demo (or both) - your choice! See you there ;)
Give Pics.io DAM a try
Free 7-day trial
No credit card required
Set up in 3 minutes or less
Curious? Learn more about Pics.io or book a demo with us and we'll answer all of your questions!