Do you have several videos and multimedia files and don't know where to start organizing them or maybe you want to edit hundreds of videos or integrate images in certain projects in a smooth and efficient manner? If your answer is yes, then Media Management Software is what you need.
When to Choose Media Asset Management (MAM)
MAM allows you to store, create and manage media assets including videos, images, and much more. If you received feedback from employees about the time it is taking them to find critical files or if you worked on producing videos and felt that it became complicated, took too long, and is no longer manageable, then you should consider using MAM software.
Tips on Picking the Right MAM System
When you are considering MAM software and are overwhelmed by the number of options available in the market, make sure to check the following:
Customization: The MAM software offers you a customizable solution that fits your business needs with features that you will often use. Reconsider your choice when you see that the company is offering a "one fit for all" solution that does not help your business in managing its videos and media. Remember you and your team know what your needs are when it comes to managing your media files.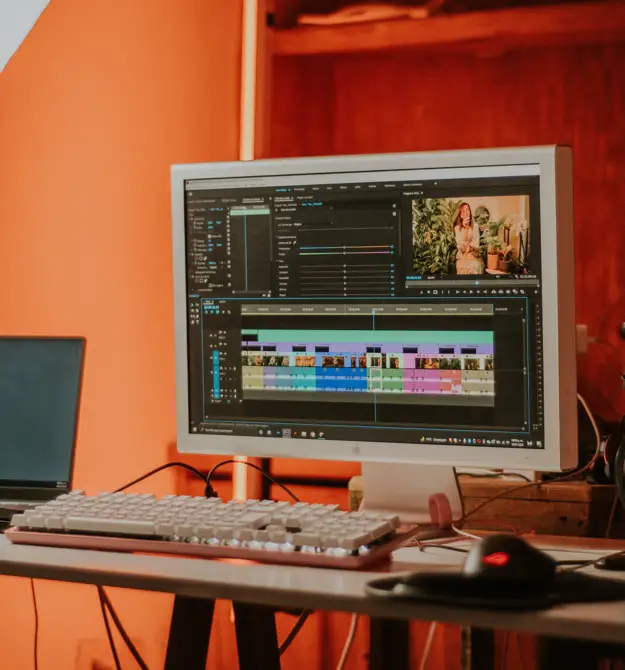 Pick the Right Features: Often we think that we made the right purchase, such as buying a printer that has the ability to scan and send faxes. However, we would end up only using the printing feature with black and white images and scanning documents from a print shop due to the complexity of using that product with the available features. The same goes for a MAM system. Whether you need video management or a full digital asset management solution, you need to choose the correct features that are just right for your scale of business. The software is meant to facilitate your life and the lives of the employees that will use it and not complicate them. Thus, it is important to select the features which will solve the ongoing problems that the company is facing.
Scalable: Your business might be a few individuals at the moment, but it is likely going to expand in the future. When choosing the right software, pay close attention to the number of users that can access the system simultaneously. As your business grows, adding new users should be available in the MAM product you are choosing. Additionally, if you are planning to expand your business, consider using a B2B Database software provider to contact or keep track of prospective clients.
Cost: Of course cost is a factor in choosing the correct MAM product. Check with various software providers and see their asset management pricing plans. You can compare the costs and features that they have – it will help you pick the one that fits your budget the most. Check for any hidden costs and see if they can be eliminated.
Customer Support: Many of us have fallen to the scam of buying certain products and paying for them and when there is a need to cancel or modify the product, customer support is not available or helpful. As a result, you were unable to modify the product or even cancel it. When selecting the right MAM software, it is important to consider customer support's availability and responsiveness when they are needed. You should not be left on your own when you need support.
Free Trial for Feedback: One of the mistakes that a company can make is to select software without allowing the users to test it and provide their feedback. You will need your employees to be able to provide their insights on whether the software is worth the investment and what modifications need to occur before selecting the right MAM for your company's needs. One way is to request a free trial with the features you need – that way you will see whether the software fulfills your needs and if it can help you turn website visitors into customers. Most MAM software companies offer webinars and site support to help you manage their software, so make sure you request this from your MAM software partner.
MAM Software Competencies
There are a number of important competencies to consider when selecting the right MAM software for your company.
Security: This is a very important point when selecting a MAM partner. Your work is being stored in the cloud and it is vital to choose software that can protect your company against cyberattacks. You do not want to be in a position where your assets are compromised due to the MAM software's security issues. Therefore, it is important that you involve your IT or hire a third-party IT that can check whether your potential MAM partner has good levels of encryption, access management, permissions, and secured data storage and protection.
Cloud-Based Open Architecture: Operating in the cloud means that your team will be able to access the files on nearly any device, anywhere in the world, at any time. Amazon Drive is a popular choice for a secure cloud storage solution.
Metadata: Metadata is the data about the data. When you have lots of complicated videos, images, and multimedia, it is valuable to know more about the data of those files. Metadata examples would be the location of the video or photo, details about the videographer or photographer, and others. Metadata will allow you to search for clips using tags and other criteria to be able to make it easier to find what you need. One metadata content tool that is useful for employees that use MAM software is Depositphotos which contains photos, vectors, illustrations, music, SFX files, and videos that can be used in their work.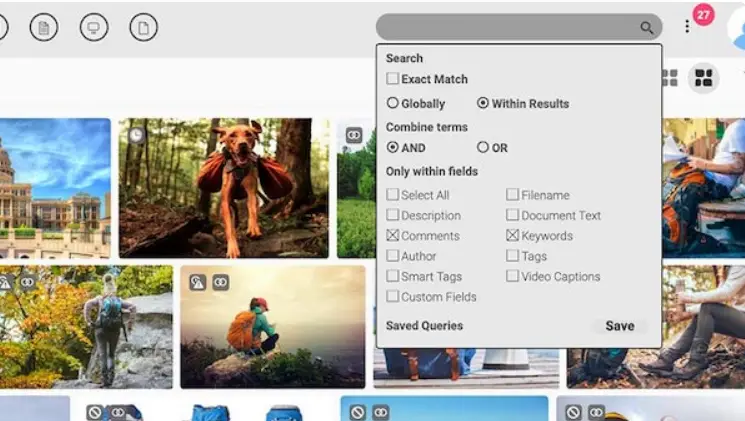 Conclusion
If you are struggling with the organization of multimedia, specifically video files, then MAM software is the right option for you. This software facilitates the workflow. Individuals within the team will be able to access files and collaborate with each other to make video production faster.

Give Pics.io DAM a try
free 7-day trial