With the coronavirus pandemics, businesses had one hell of a year in 2020. Nearly 170,000 businesses temporarily closed due to Covid-19. 60% of these did not reopen.
Of course, small businesses & startups have felt the greatest toll. 48% of them inform about a significant or severe impact on their profits.
Still, a vast number of companies managed to keep pace with new market realities and business practices. And digital asset management played not the last role here!
So we're ready to tell you how DAM helped businesses worldwide to solve big challenges in 2020. As a bonus, we want to share our own achievements in 2020 as Pics.io did its best to support small & large companies this year.
Digital Asset Management in Demand
2020 was a rough year for many businesses. First, companies had to temporarily shut down (or at least move all their processes online). Then, they had to reconcile with inadequate funding & a quickly changing business environment.
Digital Asset Management is one of a handful that managed to get away with it. Even more, the industry succeeded to increase its market share!
You might be surprised but the overall market size of DAM increased by 40% in 2020. And it ain't gonna stop in its growth. By estimation, the next endpoint for DAM is a staggering number of $6.0 billion by 2025.
Still have any doubts that 2020 was a win-win year for DAM users & providers? Here are a few more fresh numbers to convince you: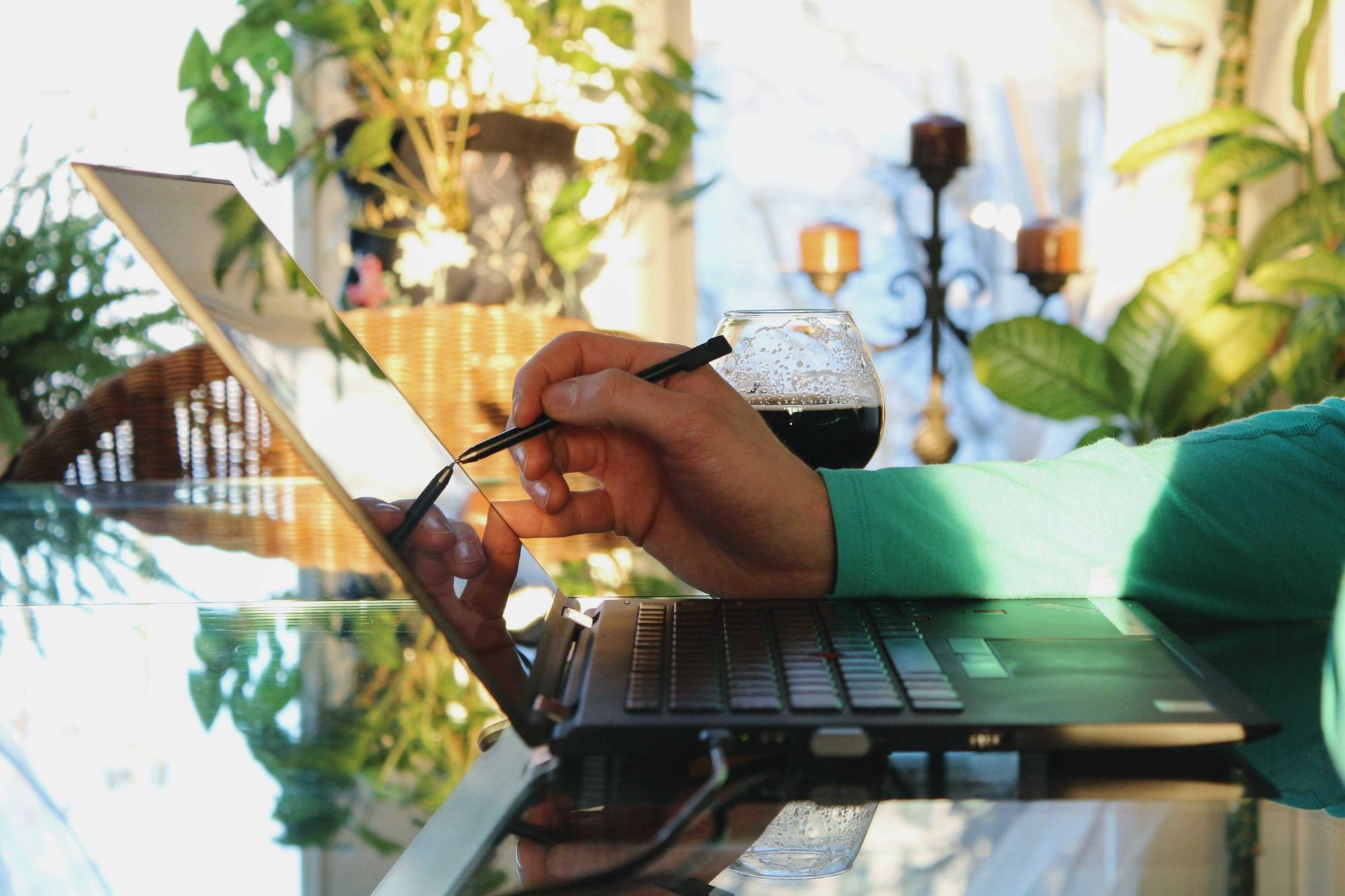 DAM growth in 2020 is NOT a coincidence. It's a logical consequence stemming from modern-day trends and developments. The coronavirus pandemics have only speeded things up.
We'd like to give you even more food for thought. Look through these reasons why the DAM industry is on the rise today (and mind this list is far from completed):
High return on investments (ROI) is the major driver of why companies worldwide adopt DAM. With this solution, you can save up about $375.8 a month per user!
Digitalization & automation are the new targets of the twenty-first century. And these are impossible to achieve without DAM.
Remote work is ahead of the competition. And so everything goes online, including assets.
With more assets stored online, security is placed under close scrutiny. DAM could be helpful here again.
Your team won't work productively if the materials are distributed on different platforms.
And now let's turn to specific challenges that businesses faced in 2020 & how DAM (and Pics.io in particular) helped companies to stay afloat.
Business challenges 2020 vs. DAM solutions
Challenge no. 1: Businesses going online
As the coronavirus pandemics started in March 2020, remote work appeared as a lifebelt for many companies. Unless you weren't able to shift your business online or get used to telework, you had no choice but to close.
And so 88% of organizations around the globe have encouraged or required their employees to work from home. And DAM software was a real finding here! Tools like Pics.io created a centralized hub for digital assets where companies stored & accessed their materials easily.
By the end of 2020, the total volume of files stored in Pics.io reached 30 million. And this figure continues to grow daily!
Challenge no. 2: Cybersecurity issues
2020 has also become the year of ransomware cyberattacks. Cybercriminals exploited the situation when many businesses had just moved their assets online & hadn't enhanced proper cyber security measures. Data breaches, school hacks, stimulus fraud, etc. took place on a regular basis this year.
Hacking and cyberattacks weren't yet an issue for companies implementing DAM. For example, Pics.io granted its users the most reliable safety measures thanks to its user roles, restricted assets, password protection, and many more.
Challenge no. 3: Transformation of business processes
Covid-19 has brought instability & economic difficulties to the business sector. Being uncertain of the future, business buyers became more selective & capricious in their choice.
And so many companies collided with the need to reduce costs. Some of them took the easiest way out and dismissed people. 25% of US adults say that they or someone in their household lost their job due to the coronavirus outbreak.
Others were more merciful to their employees. But these aimed to cut their costs at the expense of transforming business processes. Again, DAM provided the greatest assistance to them, bringing automation & increased productivity to companies.
For example, 82.7% of Pics.io users spent less than 5 minutes searching their assets. Pics.io DAM also improved the sharing of digital content by 300%!
Challenge no. 4: Dilemma of innovation
For many years, innovation was the leading criteria for business success. But 2020 has shuffled cards here as well...
The coronavirus pandemics have resulted in market turbulence & disrupted economics. And so companies hesitated to bring any changes to the workplace unless it was inevitable or reduced costs.
DAM yet restored the trust of businesses in innovation. With solutions like Pics.io, companies were able to take advantage of AI-powered functionality, built-in analytics, & sleek user experience. But they also weren't nervous about taking risks in today's unfavorable economic environment.
Challenge no. 5: Marketing with a limited budget
Although companies tried to save up in 2020, they couldn't ignore marketing & sales activities. And thus, they had to find alternative, less expensive ways to attract new customers (and retain the old ones).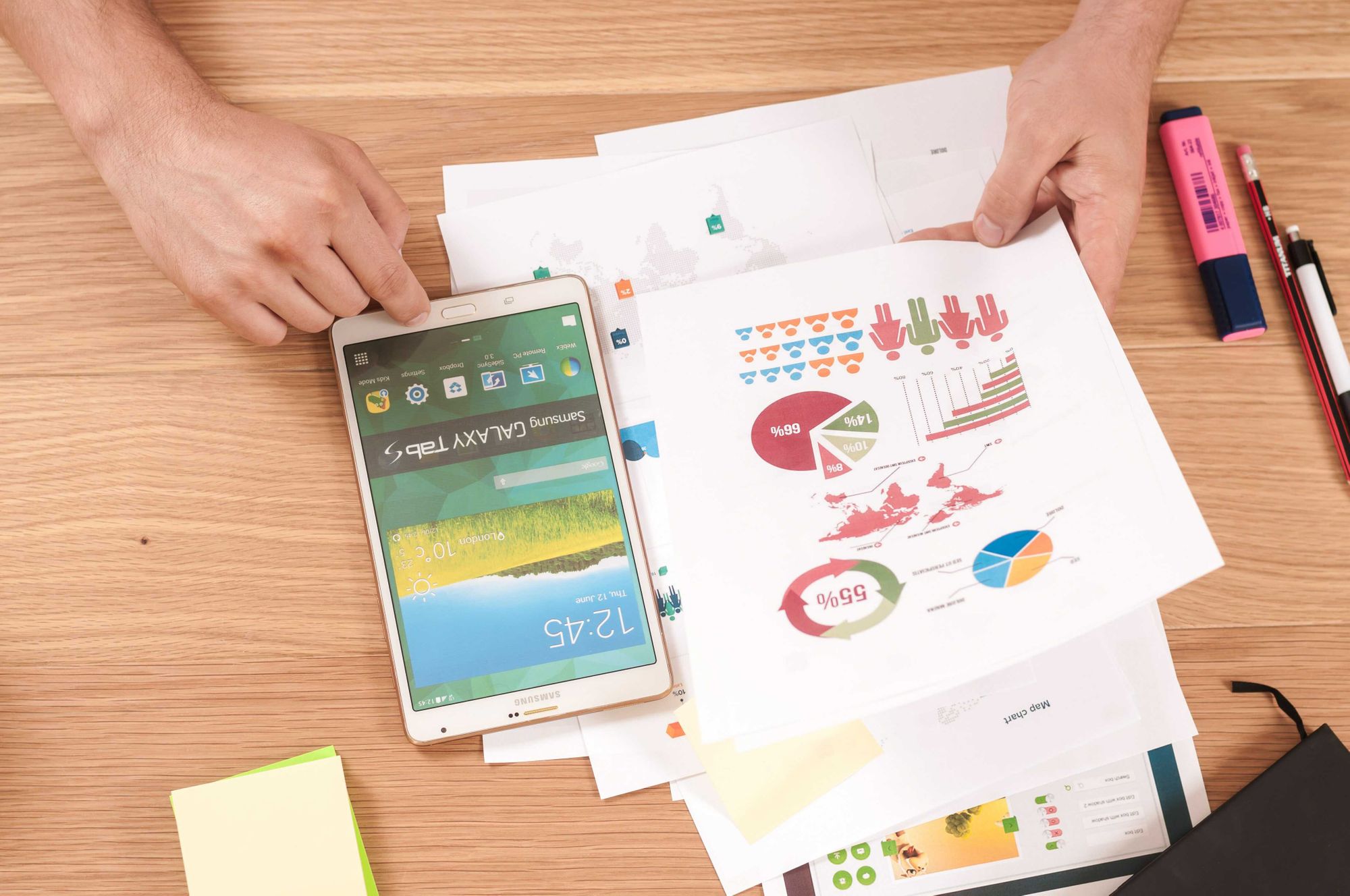 DAM could come in handy again. On the one hand, Pics.io helps companies to reuse their materials. You don't have to create new designs & marketing collateral but can use the leftovers.
On the other hand, Pics.io provides companies with new branding opportunities. Branded signup, login pages, & unique shareable websites to distribute your materials to clients or partners.
Pics.io's 2020 year in review
Despite challenges in other sectors, Pics.io continued to thrive & improve in 2020. Besides, this year, we felt an even greater responsibility for our users. Many companies collided with the crisis due to external circumstances. And we wanted to show our support by improving our service & committing to excellence.
Going through the list of new features
In 2020, Pics.io pleased its users with a whole bunch of updates & features. And most of these were the requests from our users. So we're really thankful to them for motivation & fresh ideas.
Among our updates in 2020, Pics.io DAM released:
A new storage option
One of our main achievements this year was Pics.io integration to Amazon S3 storage. And so we managed to attract a new niche of users – enterprise-level companies. Now our users are no longer limited to Google Drive. They can choose what storage they want to integrate their Pics.io account.
Consent for Pics.io websites & Restricted assets
In 2020, security became of the highest priority to our team. As more attacks happened in cyberspace, we decided to enhance security measures in Pics.io.
Consent for Pics.io websites was among the most disruptive changes. This is a more formal confirmation of the terms & conditions for non-Pics.io users to interact with your websites, single shared assets, and inboxes.
Pics.io Progressive Web App (PWA)
Throughout the year, we also tried to improve your user experience & make our app even more mobile. Thus, we created PWA so you could access your library both from your laptop & mobile device.
New outstanding features that bring unique DAM experience for Pics.io users:
Analytics & reporting so you could control the activity of your team even further. Plus, use Pics.io analytics to make your asset-related decisions more data-driven.
Branding allows you to customize Pics.io experience for your team & website visitors incorporating your company name, logo, domain, color palette, etc.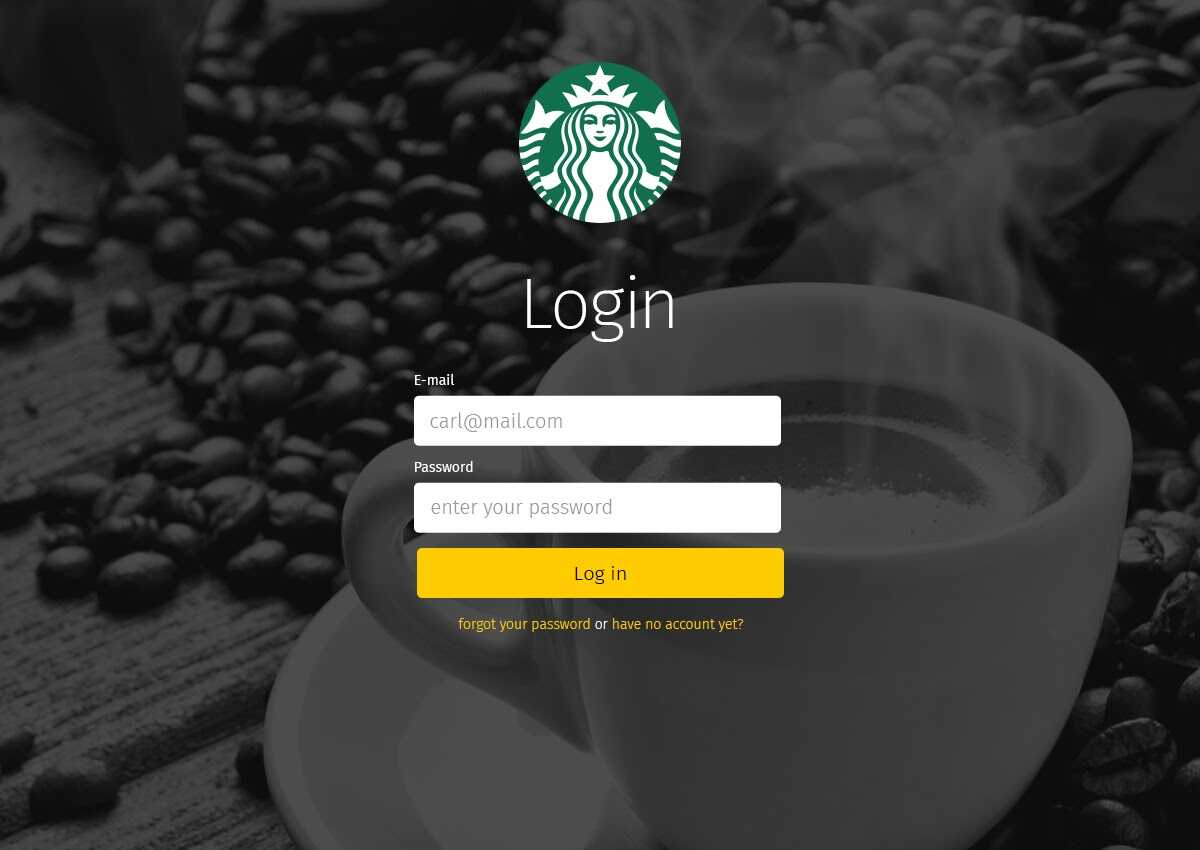 Inboxes enabling you to receive third-party materials with more control & convenience. Inboxes are separate workspaces where non-Pics.io users upload their assets for you to review them, add keywords, & move to your media library.
Presets for downloading assets. The feature should save your time for creating marketing campaigns & following your smm calendars faster. It helps to download your assets in the sizes/formats you need and post them on social media right away.
Our result is more satisfied & happy Pics.io users! Here are a few feedbacks we received in 2020:
"The best solution to start with DAM. Pics.io is easy to get started with any quantity of assets."
David M., Landscape Architect
"The versatility of Pics.Io makes it an absolute no brainer of a platform. It has all the functionality we need to effectively organize and view our content."
Jonny L., Media Producer
Celebrate Pics.io growth with us
As everywhere else in the DAM industry, the 2020 year marked greater heights & achievements for the Pics.io team. We grew in the number of our customers as well as teammates.
Our team worked side by side to improve our service. And so we achieved a lot in sales, marketing, & customer success. And we'd like to share the joys of our last year with you.
Thanks to our endeavor and diligence in 2020, Pics.io multiplied its customer base:
We proudly inform you that we currently have 200,000 active monthly users. Over the last year, our number of users has increased by 200%.
Our users trust us terabytes & terabytes of their information. And the biggest library in Pics.io counts more than 50 TB of digital assets!
In 2020, we increased the number of demos by 50%. And our conversion rate reached 42,7%!
As compared to 2019, the number of large-scale companies doubled among Pics.io users.
We also changed our customer support strategy to customer success management:
We implemented significant changes to the workflow of our customer success team. Our goal was to ensure that our customers achieve the desired outcomes while using the Pics.io app.
As a separate service, workshops were introduced. The idea of workshops is to coach our new & existing users on how to use DAM to its fullest potential. And since September, our teammate has carried out 18 workshops!
We also presented a referral program so you could advise your favorite app to your friends and partners & earn some money.
Our marketing team worked hard to popularize our blog & educate more people on DAM:
We finally ventured to leave Medium & move our blog to a new platform. This granted our better SEO results, more flexibility, & high-ranked customization. But the best news is that we won more readers!
The approximate number of our regular visitors grew from 4000 in January, 2019 to 7000 in November, 2020. Impressive 75% increase!
In 2020, we wrote no more, no less than 52 posts in our blog only and tens more at reputable external sources.
Our outreach efforts helped to build a strong partnership network and skyrocket the number of guest posts at the year end. In 2021 we have even more ambitious plans.
And more to go in 2021
Of course, this is only the tip of the iceberg, and we're not gonna stop in 2021. The Pics.io team is full of ideas & energy. And since we strive for perfection, we're planning to delight our users with more improvements and updates for the Pics.io app.
A few hints on what to expect in 2021:
Our product map counts tons of updates. New features, updates of old ones, and don't forget that we regularly bring to life ideas (read: feature requests) of our users;
We're also planning all sorts of integrations. We know how irritating it is to switch between windows, open & close multiple apps. And we'd try to solve it by integrating our solution with other most-popular tools today;
To be closer to our prospects & users, we won't give up on refining our customer success. More personalization and proactive engagement are our priorities.
Usability has been important for us since the very beginning. And so we're going to move in the same direction & improve your user experience even further.
We also have a few secret projects up our sleeves. For starters, we're glad to announce the release of our mobile app for Android. The app is already waiting for you on Google Play. And plenty of other big news in 2021!
A few final remarks
This year wasn't like any other. With lockdown & economic difficulties, many companies were living from hand to mouth. On the contrary, others, especially in the DAM sector, performed with flying colors.
Luckily, Pics.io was one of them! What's more, our team worked hard to help other companies to go through these difficult times. And we really did – our growth momentum is the very evidence here.
And we're ready for new deeds… So don't hesitate to sign in & join our big Pics.io family. And if you have any questions left, order a free demo with us. And our team will satisfy your curiosity. Happy holidays with Pics.io!
Give Pics.io DAM a try
Free 7-day trial
No credit card required
Set up in 3 minutes or less