It's no secret that we live in a world that's becoming more digitized by the day. Being the children of the work-from-home culture, the ways we do business have radically changed.
People spend most of their downtime on their phones, iPads, or other electronic devices, scrolling through social media.
Even though it can sometimes be overwhelming, the digital world is full of possibilities. It's more easily accessible, faster, and more efficient than doing things in person. Everything we used to do in real life and more can happen online.
Even things like PBX have been integrated into this new culture and now have digital counterparts, many with providers unique to certain countries, including cloud-hosted PBX in Canada.
Regardless of whether you're a CEO of a large enterprise or a small business owner, to improve the odds of your company's success, it's imperative that you have a strong social media presence.
Digital marketing has enabled us to reach more people than we could in the past when the main medium of advertising was flyers, billboards, and cold calls. But having an account on Instagram or Facebook is no longer enough to guarantee good results. You need to have good engagement too.
Social media engagement is the number of interactions your posts receive. Depending on the platform, this includes likes, shares, comments, reposts, and tweets. But regardless of the platform you're using, high engagement means that your audience is reacting in some way to the content you're posting.
It means that people have not only seen what you shared, but your post has also influenced them in a certain way that has prompted a reaction. So how do we boost our stats when it comes to engagement? Here are eight simple, low-budget ways you can use to boost your social media engagement.
Understand your audience
To make sure you have the optimum engagement, it's crucial you understand your target audience. This should be one of the first steps you take before starting a marketing campaign.
Understanding your target audience will help you make the right choice about which social media platform to use. Instagram, Twitter, TikTok, LinkedIn, Facebook, Pinterest, etc., are frequently used. However, the purposes they serve aren't the same.
To make sure your online content does well, you need to identify which platform is more likely to be used by your potential clients and target this. It could make a huge difference to your campaign!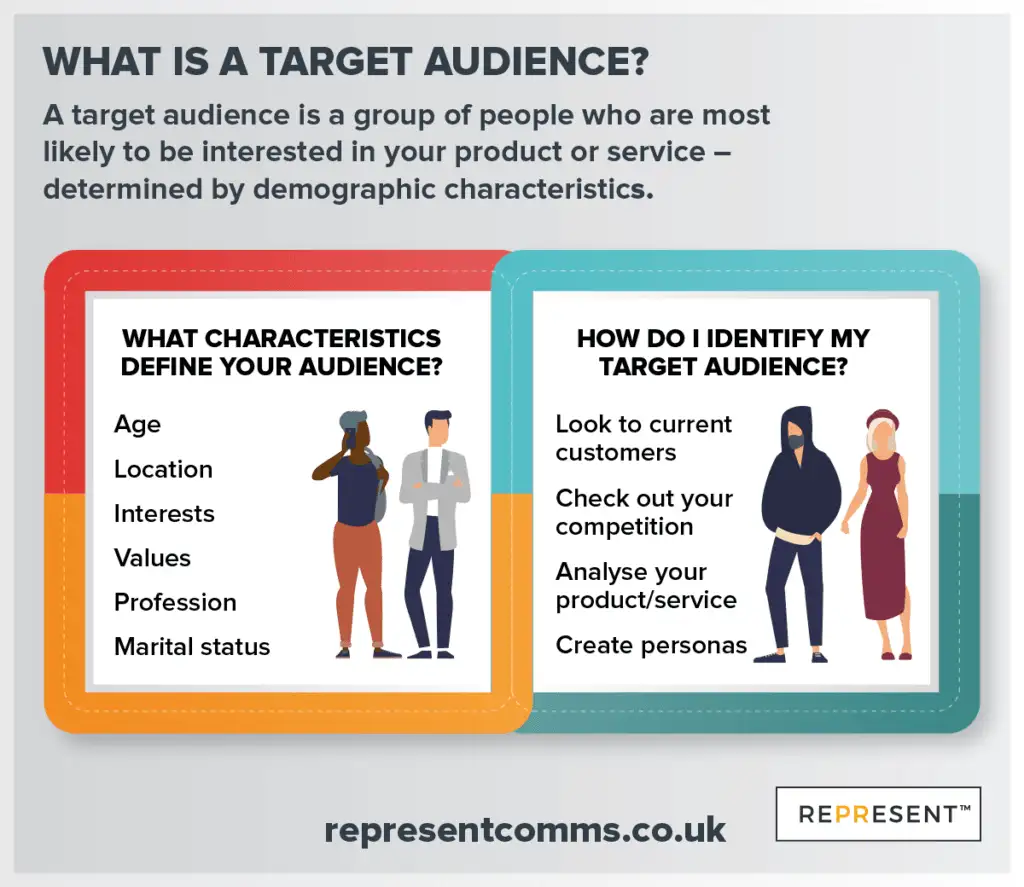 Work out your branding
Having a clear company identity is crucial when trying to increase engagement. Making sure your branding is consistent is essential for potential customers to be able to identify whether they connect with your products and values.
However, sending mixed messages would have the opposite effect—you'll quickly lose customers that you attracted by broadcasting a message that you later discard.
Ensuring that all your employees understand your branding fully is very helpful in keeping your branding consistent. To do this, it could be helpful to put all your branding content in one place. You can use a digital asset management platform that bears this branding so your teammates and customers have a place to refer to if needed.
Keep the logos and main message on all your platforms. Customers stay loyal to a brand if they can connect with the values of the business. Reflecting this in the logos would be very helpful in retaining and gaining clients.
Look at the stats
As we said, engagement is the number of likes, comments, or shares that a post gets. Improving it would include understanding where your business is at. In other words, you'll need to assess numbers.
Every social media platform gives you access to the stats of your account. These include basic things like how many people were reached by a post or shared it. There are also more complicated metrics that come along when you launch a proper ad campaign.
These are worth understanding. Were you to pay for ads, analyzing the relevant metrics can help you achieve more with your budget.
A digital campaign with good engagement can go a long way, especially if you're a small business owner. Increasing your engagement will lead to a bigger target audience and help sell your product better.
Keeping your budget low is essential for small companies, so you need to optimize whatever you can. A good idea is to put all your communications in one place. You can do this on a low budget, for example, by using VoIP for businesses in Canada if that's where your small business is based.
Engage with your customers
Responding to customers' comments on your posts is a super easy and proven way to increase engagement. By replying, you increase the number of comments, and you show people that you care about their opinion.
A simple 'Thank you' in the comment section could go a long way. If you include the person's name in your response, it will have an even bigger psychological impact. This would make them feel special and valued and hence more likely to invest in your business again.
Another simple, free, and efficient way to engage with your customers is to post user-generated content (also known as USG). On the one hand, this would ease your task of constantly coming up with new posts because the idea is to repost your customers' content.
On the other hand, this builds credibility and shows you care about your clients and their opinion of your product. Additionally, they'd probably put your reshare on their social media, thus exposing your product to their followers and increasing the number of potential customers for your business.
Additionally, you could create a hashtag solely for user-generated content, which would make it easier to find, thus increasing your potential audience and, therefore, engagement.
Post regularly
You probably hear this a lot, and yes, this is crucial. People will forget about your account and ultimately won't engage as much unless you remind them about your existence at regular intervals.
Ideally, you want to be posting daily or even twice a day. However, if this sounds too overwhelming, you can set a goal to do it two to three times a week. Once you get a grip on your audience and what works for them, you can increase the number of posts.
You must also proofread all written content. Clean error-free text will make a good impression on your customers and help prompt a positive response. It will also help your business appear professional. You can use an online style guide to help ensure consistency regarding how all of your brand's content is written.
Use visuals
Using visuals is the easiest way to increase your social media engagement. However, the truth is that if you want your content to be memorable and impressive, you need to use high-quality visuals.
You don't need to be a graphic designer to do that. There are many online tools you can use. The downside of doing that, though, is that many people have access to the same content. So you may need to get a bit more creative if you want to be quite different. A good and fun way to do this is to get your team to sketch visuals collaboratively. In this way, everyone can chip in with ideas, and your imagery will be unique to your brand!
You can recycle old visuals by tweaking them slightly. It's helpful to store all your imagery in one place. In this way, you can organize your campaign better and be aware of the style of your content so that you can keep that consistent too.
It's not all about you
This is very important. It may seem a little odd since, ultimately, your social media account is there to market your business and promote your products.
However, if you were having a conversation with someone who only talks about themselves and doesn't ask questions, you'd quickly lose interest in them. It's the same with posting on social media.
You need to give information about your company, but there's only so much to say before the content becomes similar.
To vary the posts, you can try sharing fun facts related to your business area. The possibility of learning something new would pique people's interest and prompt a response. You can also share client stories or testimonials. Humans connect easiest with other humans when they hear their stories.
Ask questions
Why not diversify your feed by posting questions? You could ask your audience how they feel about a certain product or topic. This will prompt a response—either by writing comments or resharing the post. Creating conversation is the easiest way to increase engagement.
Wrapping up
There are many cost-efficient and easy methods you can try to boost your social media engagement. Whichever you choose, it's always important to be consistent with your approach and messages, share content regularly, and show the customers that you care. And don't forget to check and analyze those stats. It's worth it!
Give Pics.io DAM a try
free 7-day trial
Did you enjoy this article? Give Pics.io a try — or book a demo with us, and we'll be happy to answer any of your questions.
---
Author
Grace Lau is the Director of Growth Content at Dialpad, AI-powered
cloud PBX solutions
for better and easier team collaboration. She has over 10 years of experience in content writing and strategy. Currently, she is responsible for leading branded and editorial content strategies, partnering with SEO and Ops teams to build and nurture content. Grace has also written content for
DivvyHQ
and
LandingCube
. Here is her
LinkedIn
.