You might be using your drone (or thinking about getting a drone) for epic vacation shots and ultra-romantic wedding videos, but you should be thinking bigger. What if, instead of taking pictures of you, your drone could help you monitor hundreds of acres of crops? What if it could photograph a building's flaws? And what if it could fix those flaws or water those crops as soon as it spotted them?
Just as self-driving cars could fundamentally re-architect the way cities work, drones have a disruptive potential that's hard to overstate. They could change the way people and goods are transported (where we're going, we don't need roads!), eliminate some jobs and create others, and upend the way we think about distance.
Drones could bring the internet to people who don't have it, deliver food and medicine to people who need it, and cast a watchful eye over anyone and everyone. Drones are even inspiring new sports! The nascent industry also provides a helpful reminder that regulators and inventors need to work together to make tech actually function, because there are some seriously scary downsides to a world where drones fill the sky.
We're at the very beginning of the drone revolution. The GoPro sticking off the bottom of your Phantom is an early version of something smarter, faster, and more thoughtful. Nobody quite knows yet how these miniature flying objects will integrate into our lives and skies. But self-driving vehicles will be in the sky long before they're commonplace on land — and what happens up there might be just as important.
What Is a Drone?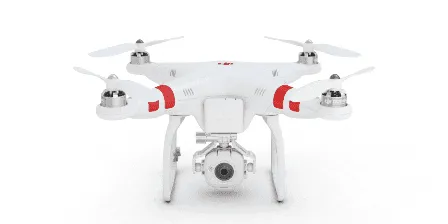 Put simply, a flying drone is an aircraft without a human pilot aboard, earning their alternate name as unmanned aerial vehicles (UAV). Drones are robots typically remotely controlled by a pilot, though fully autonomous drones are in the late stages of development. Drones were originally created as safer, cheaper alternatives to manned military aircraft. Today they are still used for military purposes, but are now also consumer toys and purveyors of commercial operational efficiency.
Drones can vary in shape and size, but the main core elements (battery, microcontroller, motor, sensors) are essentially the same. Since drones are made with smartphone parts, investments over the last 10 years in these parts have driven drone prices down, increasing accessibility to consumers and businesses.
Drones can be viewed as smartphones with the ability to fly or move. Unlike most fintech developments such as big data and payment innovation, drones are valuable for their combination of mobile hardware and internet connectedness. Drones are distributed sensors that make the internet smarter. They can serve as a platform on which different applications, software, and business models can be built. Indeed, everything from drone mapping software to flight planning software, drone insurance, and marketplaces for people to find drone pilots has emerged.
Commercial Sector Will Drive the Future of Drones
In many business activities, drones can substitute traditional methods of operation. This development comes after the Federal Aviation Administration expanded permissions for commercial, non-hobbyist usage of drones. With less human operation and no safety infrastructure, drones can reduce time and costs. They can also enhance data analytics, which allow companies to better comprehend and predict operating performance. In some industries, drones will even enable new business models and opportunities.
PWC estimates that commercial applications have a total addressable market of $127 billion globally. Drones are expected to become part of daily operations across industries as varied as insurance, agriculture, and journalism. Consulting firm BCG,
estimates the industrial drone fleet in Europe and the US will be $50 billion by 2050 and more than 1 million units, with most of the value linked to drone services and data collection.
According to market research from Gartner,
the market size for commercial drones in 2016 was $2.8 billion with only 110,000 million units sold.
In 2017, commercial drones sales are estimated to grow about 60% and reach 170,000. While personal drones dominate unit sales at 94% of the market, they only comprise 40% of the market's revenue share. Commercial drones only represent 6% of the market, but their price tags of around $100,000 are projected to represent 60% of the industry's revenue.
According to PWC,
the most promising industry seems to be infrastructure, with a global potential value of $45 billion, followed by agriculture and transportation.
Since drone hardware has become more affordable to produce and purchase, manufacturing and the hardware itself will not drive industry growth going forward. Instead, services that operate and manage drones for companies will generate most of the value.
End-user companies will turn over services that operate drones, manage drone data, and manage maintenance to third parties.
For example, telecommunications companies may end up selling drone data communications services for guiding drones and relaying the data they collect. Indeed, value-added services will represent $23 billion of the $50 billion total market.
Most popular use cases for drones application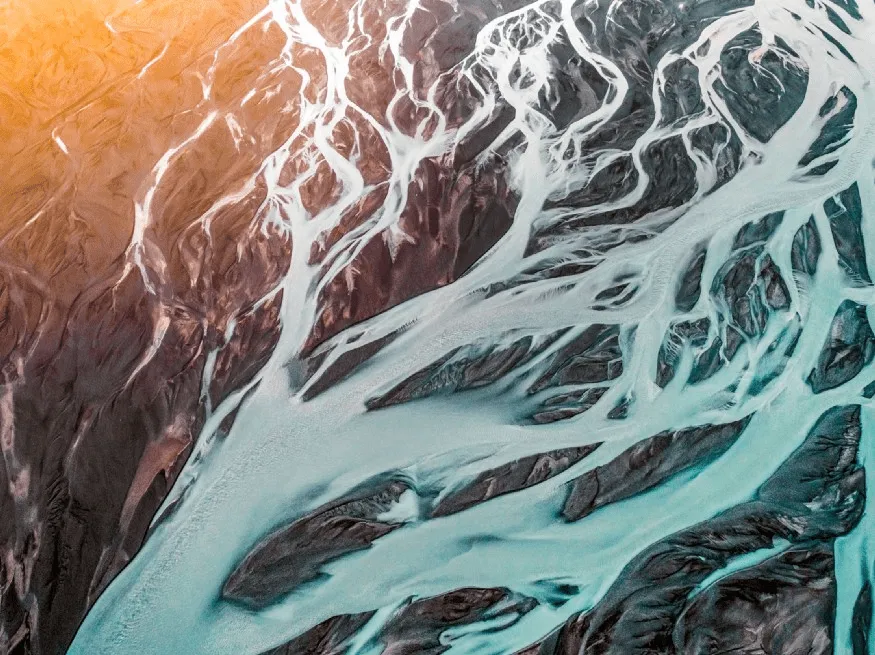 3D mapping — Drones can execute 3D mapping, surveying sites, and taking photos to create maps. Drones offer bird's-eye views that map out areas more efficiently than a surveyor would be able to on foot. With this capability, drones are already shaping the operations of construction, agricultural, and mining companies.
Delivery — Range delivery by drones can serve medical purposes hard-to-reach areas of the world. Zipline, a Silicon Valley startup, delivers blood and vaccine supplies to African countries lacking infrastructure. In these areas, flying is more efficient than driving and can be an effective substitute for more expensive solutions like helicopters.
Inspections — Drones are particularly valuable for inspecting difficult-to-reach areas at certain altitudes or in contaminated environments. For example, the use of drones is already revolutionizing telecommunication tower inspection, where a drone can implement monitoring activities at a fraction of traditional costs and time.
Data transmission — Drones can amplify internet network signals and access remote locations such as deserts or sprawling areas of Africa or Asia. An all-wireless network in the sky would be less expensive, less disruptive, and would take less time to build than land-based infrastructure.
Video collection — With video collection, drones can be used for security and for patrolling remote areas. With drones, it's easier to react more quickly in a critical situation and eliminate the risk of human exposure in dangerous situations. Separately, drones are also often used in cinematic production thanks to their ability to produce high quality aerial views at lower costs than helicopters.
Personal Drone Technology Will Catch Up — Follow the Trend
As the sales of the civilian drones rise, the safety concerns surrounding them among regulators and law enforcement agencies also tend to go up, seeing the past of drone collisions with airplanes and crashes into crowded stadiums. BI Intelligence expects sales of drones to top $12 billion in 2021. And no small amount of that will come from the sale of personal drones used for film-making, recording, still photography and gaming by common tech-savvy enthusiasts.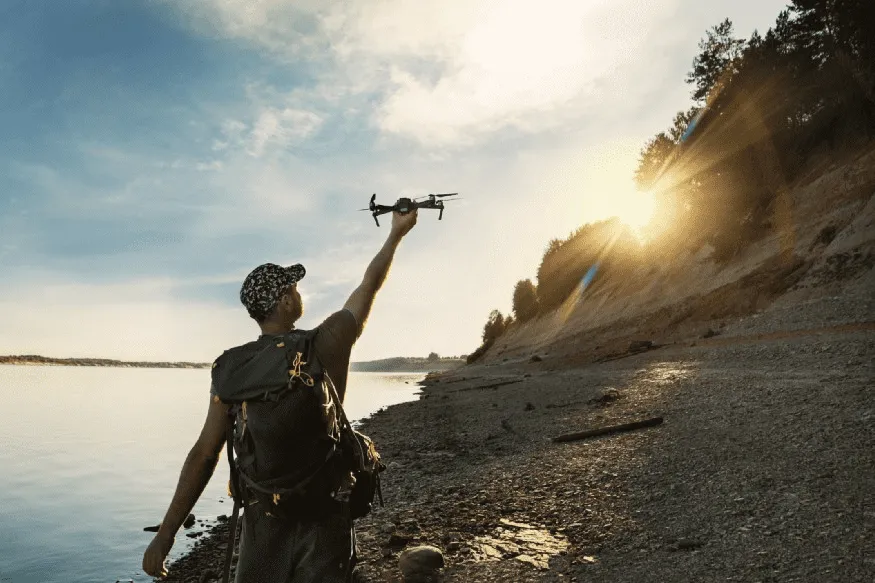 Consumers will however, spend $17 billion on drones over the next few years. Drones come in all shapes and sizes, from small and inexpensive single-rotor devices to large, $1,000+ quadcopters with GPS, multiple camera arrays, and first-person control. While primarily aimed at hobbyists, these types of devices are widely available and the market is growing. The technological potential with drones is immense, and its uses will only grow with time.
If you are one of those using drone technology to produce affordable aerial videos and photographs to promote tourist attractions and resorts or one of those who take photos and videos of your personal trips, think about saving these assets in digital collections.
It is the easiest way to recover the great emotions you experienced during the trips as well as to easily find the photos for certain promotional object. The instrument like Pics.io and its Map View feature can help you easily find your photos and videos in the digital library and to showcase the best attractions of any city, country or island to your prospective clients.
---
If you're interested to learn more about how to use Map View in Pics.io, and especially about how to get most of geotags on your photos and videos taken with a drone — welcome to our Help Center where there's more technical information.
Try to use our Map View feature and give us feedback! If you haven't registered yet, follow this link to create a free account now.
Give Pics.io DAM a try
Free 7-day trial
No credit card required
Set up in 3 minutes or less