Per SalesCycle's survey, 59% of respondents claimed to base their purchasing decisions on the marketing emails that they receive. Successful email marketing can make or break the business' success.
To stay ahead of the competition, check out these email design interpretations that can give you a hint on how to change your email marketing strategy.
Welcome Email Design
A welcome email is the first newsletter you send to new subscribers. In addition to the welcome note, the email also introduces the client to your brand.
Be sure to personalize your welcome emails to lay a good foundation for future newsletters.
Sender.net Welcome Email Design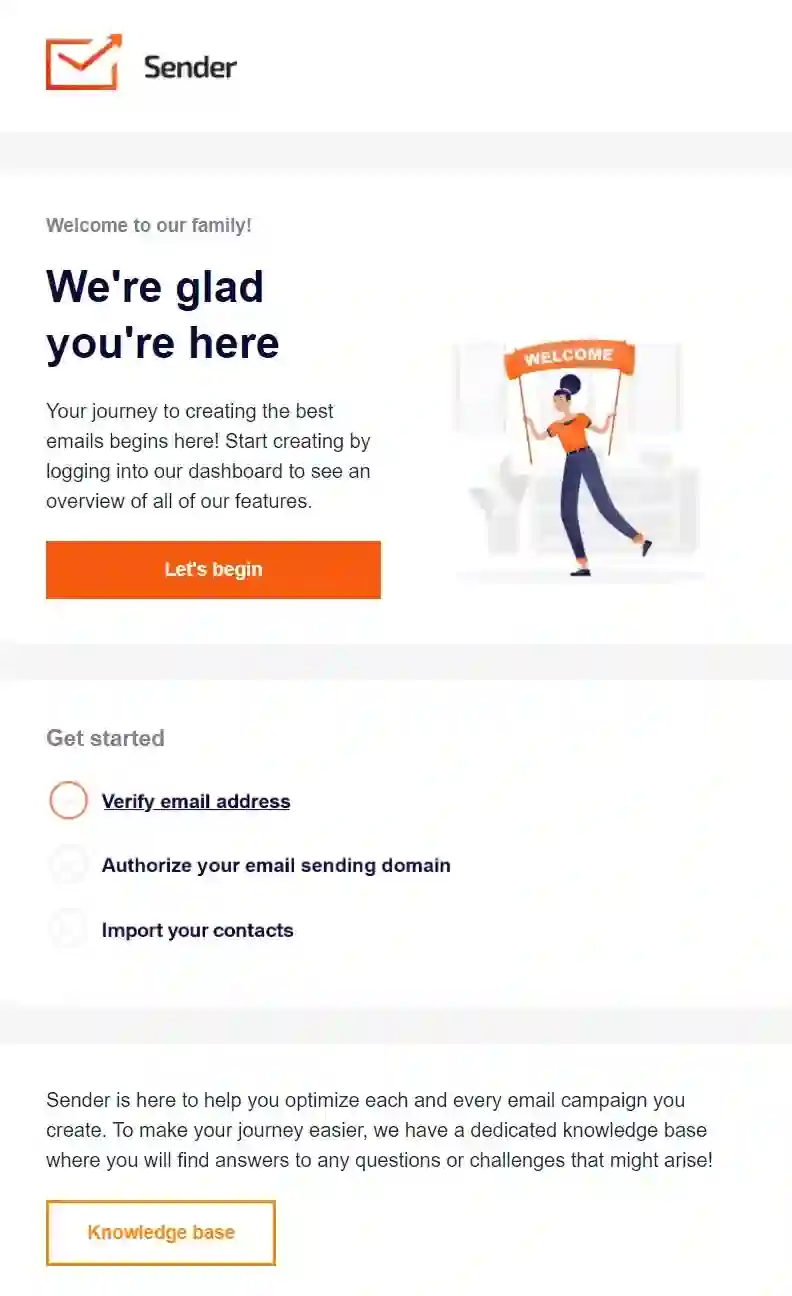 Source: Sender.net
Sender's design is very well in line with modern design trends. On top of the expected introduction, their design signalizes the modern sensibilities and willingness to innovate.
HBO Welcome Email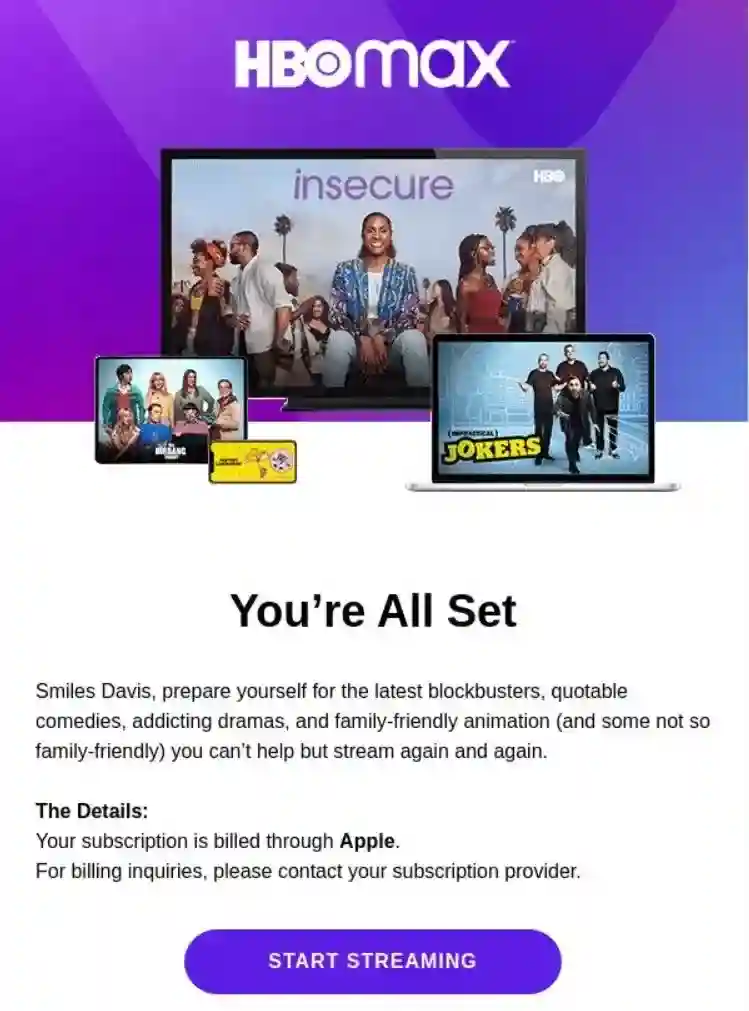 HBO's welcome email integrates some of the up-and-running shows into its design, informing new customers on how they can use their new subscription.
Product Promotion Email Design
Product promotion is the most common type of email marketing campaign. When launching a new product or service, a product promo lets your subscribers know that you have something new in store for them.
Toms Promotional Email with Discount for Favorite Products