Today's businesses have plenty to think about during their daily operations. A major concern is the assets (physical or digital) that they have to work with. That's where cloud-based asset management comes into play, allowing you to better understand what you have to work with.
In this guide, we'll explore the principles of cloud-based asset management, its advantages, and how to pick the right option for your business.
What Is Cloud-Based Asset Management?
Cloud-based asset management is the practice of tracking your resources through a remote, easy-to-access resource. This remote location contains a server or servers and is accessible via the internet at almost any time.
This can be a problem if your internet access is compromised. However, just as cloud services can help combat contact center shrinkage, they can—through asset management—bolster business operations more broadly. As such, it's a net gain for typical business operations.
Cloud-based asset management can track a mix of digital and physical resources. Assets can be things like images, software licenses, or even the knowledge of certain staff members. It can also be computers, phones, and other physical equipment you regularly use.
Many different industries benefit from digital asset management. While marketing and design are obvious examples, others like food delivery, publishing, and even nonprofits can use them.
While digital assets have no physical form, they rely on physical hardware (like hard drives and servers) to store them. These cost businesses both space and money to store and maintain on their premises—problems that cloud storage can help to alleviate.
Cloud assets can also make it easier for people to do their jobs. This is because it allows them to access the necessary tools from a wider range of locations and times than a physical resource. These benefits employees that work remotely, as they're not restricted by location at either end. For example, remote employees who work for a call center can use cloud-based call center solutions to carry out their work from home.
Why Do I Need Cloud-Based Asset Management?

The most apparent benefit of cloud-based asset management is that you know exactly what assets you have to work with. It is usually achieved with a specialized software piece to track the assets in question. A business may use different software pieces to track its different asset types, such as software, licenses, and (in some cases) physical assets.
Cloud-based asset management has other benefits besides mere organization. Having a clear understanding of your assets allows employees to find and use them more easily. After all, there's no point in having an asset if nobody can use it.
You can also save money via cloud asset management. You can do this by identifying assets you no longer need, or avoiding the repurchase of something you already own. You can also schedule upgrades or replacements for assets more easily if they're required.
Cloud-based asset management even has security implications. An asset you can't track properly is vulnerable to theft, which could negatively impact your business and your customers' wellbeing. Tracking your assets and safeguarding them eliminates this issue.
Another reason to use cloud-based asset management is the limitations of other asset-tracking methods. Using non-specialized tools (such as Microsoft Excel, for instance) can work out cheaper and may be preferable for small businesses and physical assets.
However, there are obvious downsides. Spreadsheets can be tricky to share with multiple users, and manually inputting information can be tedious and time-consuming. It's also much easier to make errors, and specific pieces of information (like photos or maintenance records) can't be attached to them.
As such, cloud-based asset management can (in many cases) be the way to go. Digital asset management for small businesses is also definitely a viable option.
How Do I Get Started with Cloud-Based Asset Management?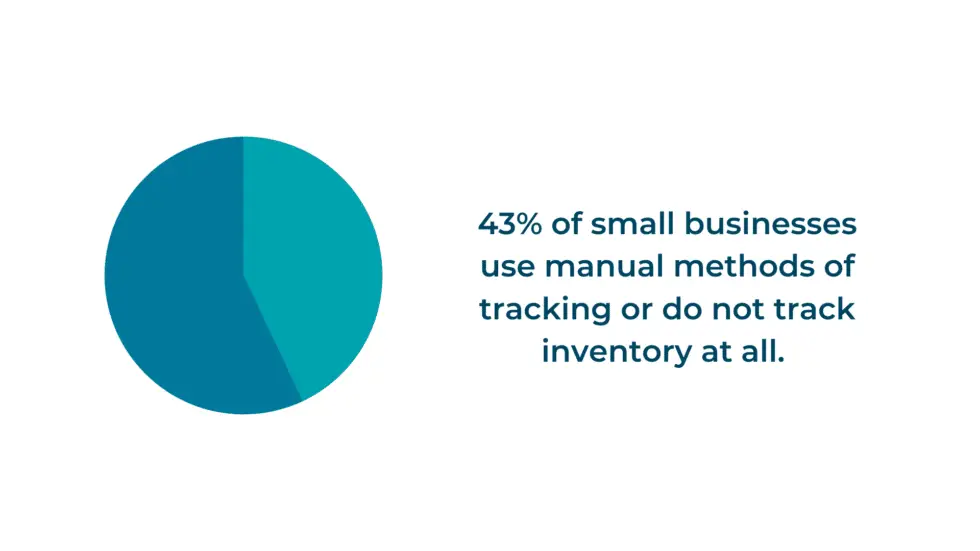 The first step toward cloud-based asset management is identifying a piece of software to handle it. You can organize it how you like, and it should be searchable to locate a specific asset. The software can also (in some cases) let you attach fundamental pieces of information to assets like pictures or user manuals.
Some common examples of cloud-based asset management can be found below. Software types not listed (like Software Asset Management software) may overlap in functionality with these, so be prepared to do some comparison.
IT Asset Management Software
This is used for documenting your IT software and the hardware that supports it. This covers a wider variety of different items. On the software front, ITAM software tracks software licenses and cloud subscriptions. On the hardware front, it tracks computers (both desktop and laptop), tablets, and phones that employees are using.
When choosing an ITAM software solution, there are a few questions to ask of it. Look at how much it costs—and if there's a one-off or ongoing payment plan. You should also check how many assets it can record, especially if your business is on the larger side.
Other features you may want to look for include scanning for assets on your network and whether you can import an existing spreadsheet of assets into the software. If security is a concern, some ITAM services let you add a physically trackable sticker to hardware. Of course, you may prefer to focus on non-tangible assets (like your servers and websites) rather than end-user hardware, which will shape your final choice.
In any case, it's worth brushing up on sharing content safely with colleagues to avoid any nasty surprises.
SaaS Operations Management Software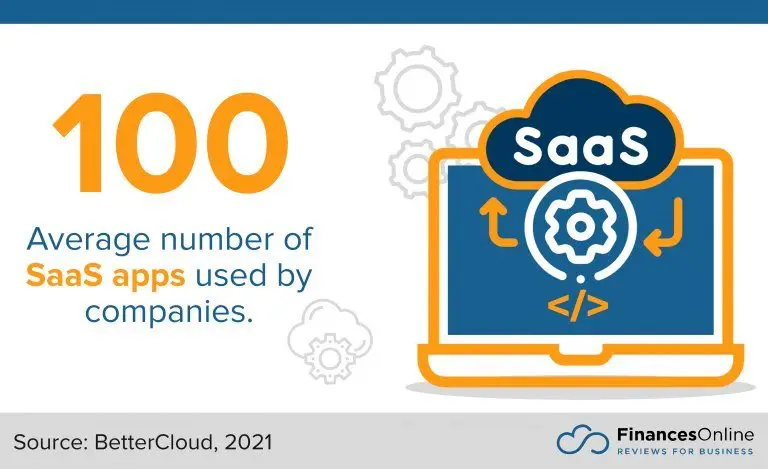 This software focuses on Software as a Service, which has become very popular with the rise in remote working. This is because SaaS is hosted and maintained by a third party rather than yourself. It is, therefore, accessible from many different places. It can also be updated more easily than older software types.
When you are looking for this kind of asset management, there are a few key features to look for. The software should be able to automatically find apps within your business' infrastructure, and it should be able to manage and automate certain administrative functions, like onboarding. It should also be able to enforce app and data security policies from a single location and do so for all the SaaS you are currently using.
Other things you may want to look for include the power to document, cancel, transfer or upgrade a software license. The ability to monitor your employees' app usage may also come in handy, as might the power to create a list of approved apps for employee reference.
Enterprise Asset Management Software
This software allows you to take a broader look at a business' activities. It records your physical assets and their surrounding infrastructure, providing you with information on their operation and when they need maintenance and replacement. It also tracks information on other parts of your business, like inventory procurement and management.
EAM software is helpful for tracking certain employee activities. For instance, it can manage tasks like assessment, training, and certification, either for employees or contractors.
It even lets you create and manage contracts (within and without the business), schedule and organize work orders, and gather data on their associated costs. If you frequently engage in contract generation, this can be very helpful.
Any Other Tips for Using Cloud-Based Asset Management Effectively?
Whatever kind you use, a key benefit of cloud-based asset management is automation. Look for something that can automate as many aspects of asset tracking as possible. If you use an automated phone answering service, you can appreciate the advantages of this.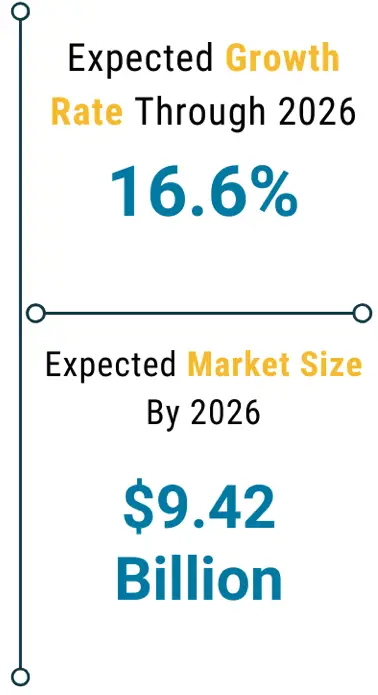 Make sure that you convey the benefits of the software to everyone in the business. It might be evident to you why this kind of asset management is helpful, but other departments may struggle to see the advantage. Explain how the software will benefit the business and it might change their own ways of working. Be prepared to train people in its use.
Finally, don't be afraid to go slow in the early stages of using this software. Focus on what you need to track from the offset, and use your experiences to build a strategy for asset tracking in the future.
The Takeaway
Cloud-based asset management is a crucial consideration for both large and small businesses. There are usually some ongoing costs and teething troubles to consider, but these are usually outweighed by long-term benefits.
It's important you establish what benefits cloud-based asset management can bring your business. That's why it's important you carefully research the different options available. By doing so, you will ensure your business is in better shape going forward.
Give Pics.io DAM a try
free 7-day trial
---
Author
Grace Lau is the Director of Growth Content at Dialpad, AI-powered
cloud PBX solutions
for better and easier team collaboration. She has over 10 years of experience in content writing and strategy. Currently, she is responsible for leading branded and editorial content strategies, partnering with SEO and Ops teams to build and nurture content. Grace has also written content for
DivvyHQ
and
LandingCube
. Here is her
LinkedIn
.