By 2023, the Digital Asset Management market is projected to reach $5,287 million, which is almost 14% more than in 2017. DAM software is in high demand as more companies work with digital assets, and no one wants to lose or misplace them.
It doesn't matter if you're an enterprise company with millions of assets or a small local business with barely a thousand. Digital asset management for small business will be as beneficial as that for large enterprises. In some industries though, DAM is not just a way to streamline the workflow, it's a must have.
In this post, we are going to take a deeper look at the industries that would benefit from DAM the most.
Give Pics.io DAM a try
Free 7-day trial
No credit card required
Set up in 3 minutes or less
Marketing
Marketers' whole deal is management and distribution of digital assets. Brand logos, proprietary fonts, media for blog posts and ad campaigns - all these (and much more) rely heavily on high-quality assets.  Regardless of operational scale, marketers need a centralized hub for company assets and they need them fast - spending half a day just looking for necessary media translates into half a day lost.
With DAM, marketers find digital assets 270% faster (just think about the improvement here!). The team doesn't waste time looking for assets, bothering colleagues with the question "where is that image", or, far worse, re-creating assets from scratch. DAM guarantees a streamlined workflow for your marketing team.
Challenges in marketing that DAM can solve:
Marketing assets being misplaced and lost.
Lack of a streamlined designer -> marketer pipeline.
Having to recreate misplaced assets.
Design agencies
Assets used by marketers have to come from somewhere. Designers are in charge of producing virtual everything: form logos and promotional images to UI/UX elements. They are also the ones that get bombarded with questions like:
Is this the most up-to-date version of an image?
Where is a picture for our most recent blog post?
DAM lets designers keep track of design history. Version control is a must-have feature in a modern DAM solutions. It keeps revisions in one place and shows them in chronological order. This will connect your designers with developers who will stay up-to-date on recent changes and take only the right versions to production.
Challenges in design that DAM can solve:
Multiple design versions in different drives and tools.
Discussing designs in a non-structured manner.
No sync with developers.
Tech companies and startups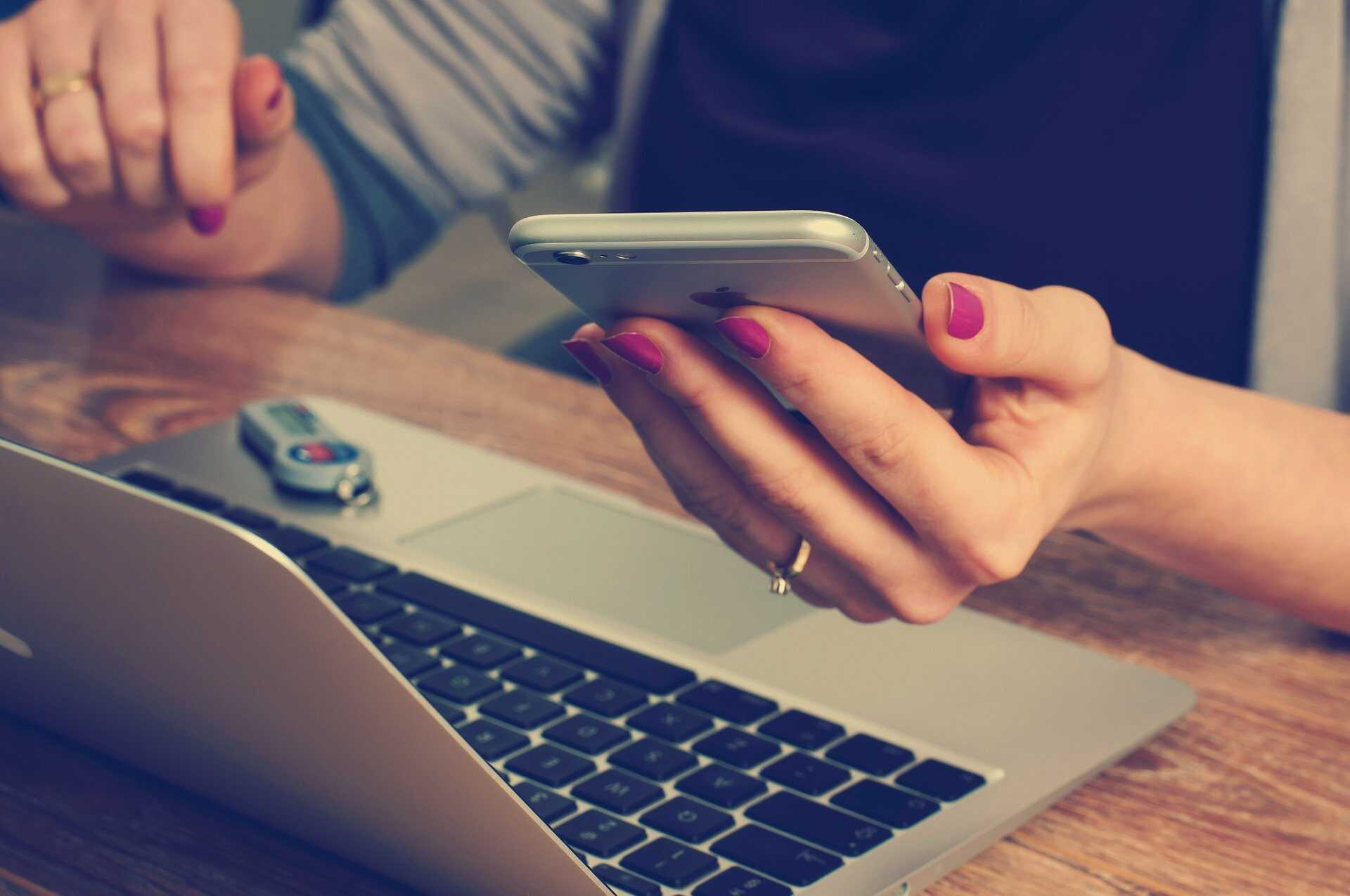 With increased competition in the technology sector, tech companies engage with their clients and partners across multiple digital channels. Their branch teams and departments should stay on the same page, regardless of their location or time zone.
Becoming a single source of truth for tech companies, DAM will help your team access the right assets at the right time. Businesses with offices across the globe can stay on-brand as every employee will find and share brand assets via a centralized DAM system.
Becoming a single source of truth for tech companies, DAM will help your team access the right assets at the right time. Businesses with offices across the globe can stay on-brand as every employee will find and share assets via a centralized DAM system.
Watermarking feature allows companies to protect their assets from fraud. It can also help with maintenance of brand consistency - by letting team know that they can only use watermarked assets, companies can safeguard themselves from potential lawsuits and confusing messaging
Challenges in technology that DAM can solve:
Lack of collaboration between departments and brances.
Digital assets stored in different locations.
The team has issues accessing brand assets.
Retail and e-commerce
Retailers and media assets go hand in hand. It is difficult to imagine a business without an online presence and it's even more so difficult to imagine the latter without a good media portfolio. After all, pictures and videos are the only ways to communicate product's worth to customers remotely.
Using DAM can be a turnaround partnership for retail business, offline and online both. With DAM, retailers can organize all their marketing and inventory materials and get an easy way to access and distribute them. Furthermore, you can get more insights into how your content is used, solve your problem of running out of storage space for large assets, and stop you from recreating them over and over again.
You can read more more on how DAM solves your e-commerce digital asset challenges.
Challenges in retail that DAM can solve:
Lots of high-quality photos that are difficult to organize and manage.
Rapidly growing asset library.
No understanding of content's peroformance and usage.
Restaurants and food delivery services
Every entrepreneur in the food and beverages industry will tell you that special deals and promo campaigns are the bread and butter of their business. In a highly saturated market, enticing customers with 2-for-1 and similar offerings is a great way to boost your business.
It's not an easy task, however. Food delivery apps, for example, frequently collaborate with brands that are competing with each other. Featuring Coke and Pepsi in one advert is a misstep that can cost you business with both. You also have to maintian separate versions of an image for each social media and remembering which goes where can turn into a convoluted process.
DAM is a neat tool that helps you run delivery business just right, ensuring that such mistakes aren't even a consideration.
Challenges in food delivery that DAM can sovle:
Convoluted marketing workflow.
Inconsistent branding across multiple marketing campaigns.
Confusions over which assets can be used for which marketing campaign.
Colleges and universities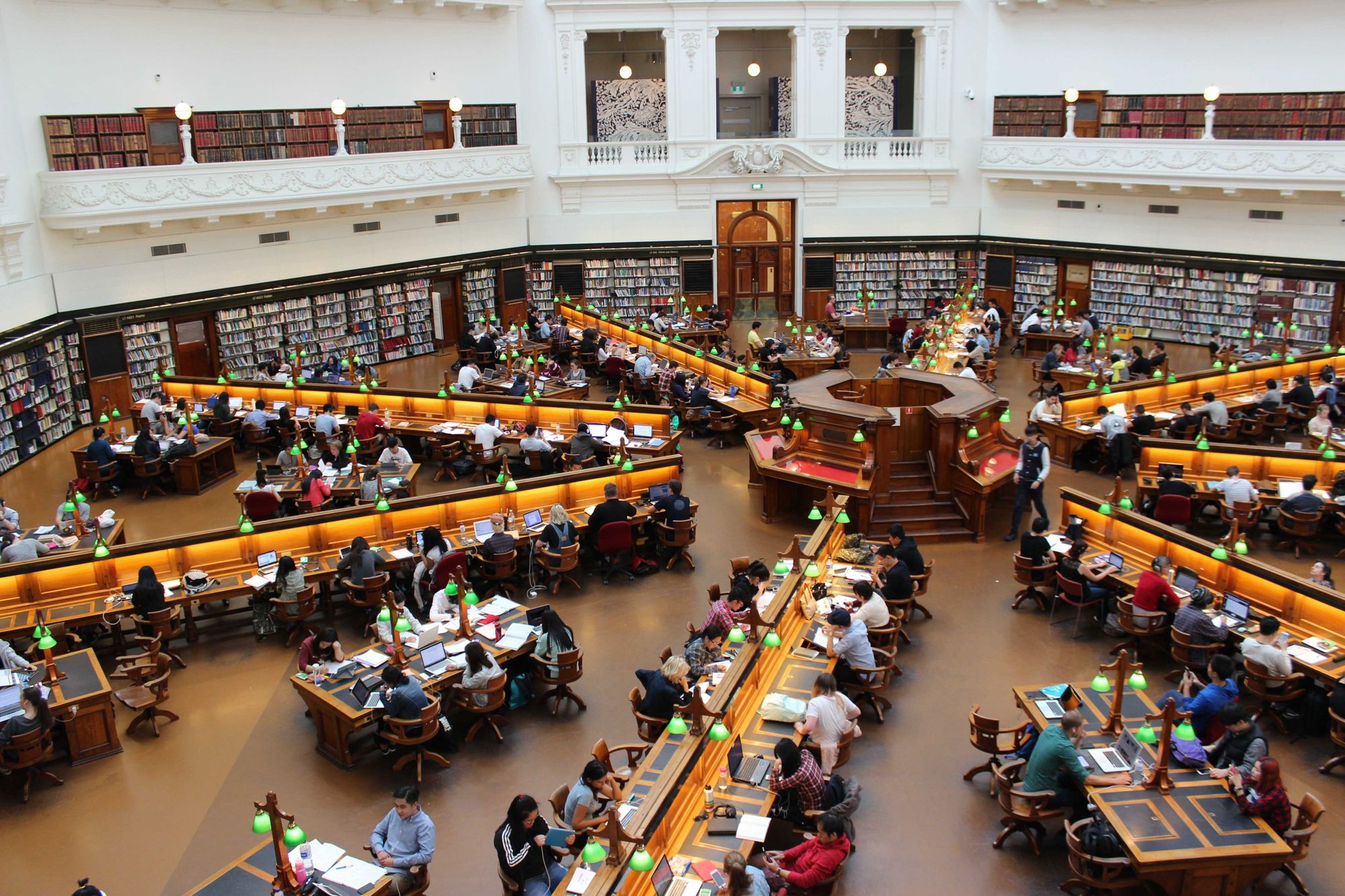 Colleges and universities are in a unique position where they have to constantly convey the same message to different audiences - teachers, students, alumnis, professors, etc. As such, they always have to create multiple versions of the same asset, and with a noticeably large output, library management can get messy.
As our case study with Concordia College proves, DAM can become a secret weapon for universities. It allows both on- and off-campus users to engage with different materials produced by the school. For instance, users can download and share materials easily and don't worry about security too much. DAM is also great at achieving cross-campus consistency and stay on-brand with multiple stakeholders.
Challenges in higher education that DAM can solve:
Lots of content to create and distribute for different target audiences.
Asset sharing to external parties.
Challenges with achieving brand consistency.
Non-profits
Receiving third-party materials from donors, volunteers, etc. is an everyday task for non-profit organizations. These could be photos and videos from charitable events, licensing, or marketing materials. Imagine what a total mess it is when the digital content comes from different sources, and you have to go through all those materials and make them manageable in some way. And then, there are also lots of assets created by the nonprofit itself.
DAM solves these challenges once and for all, being a real lifesaver for nonprofits. The inbox feature makes the process of receiving digital content easier. The assets are gathered in one place so you can tag and place them in the right collection. Sharing brand guidelines requires less effort too. A distributed team can access any guidelines or examples on-site.
Challenges in the non-profit sector that DAM can solve:
Sharing and receiving third-party materials.
Challenges to access and organize thousands of media assets.
Lack of brand consistency.
Sales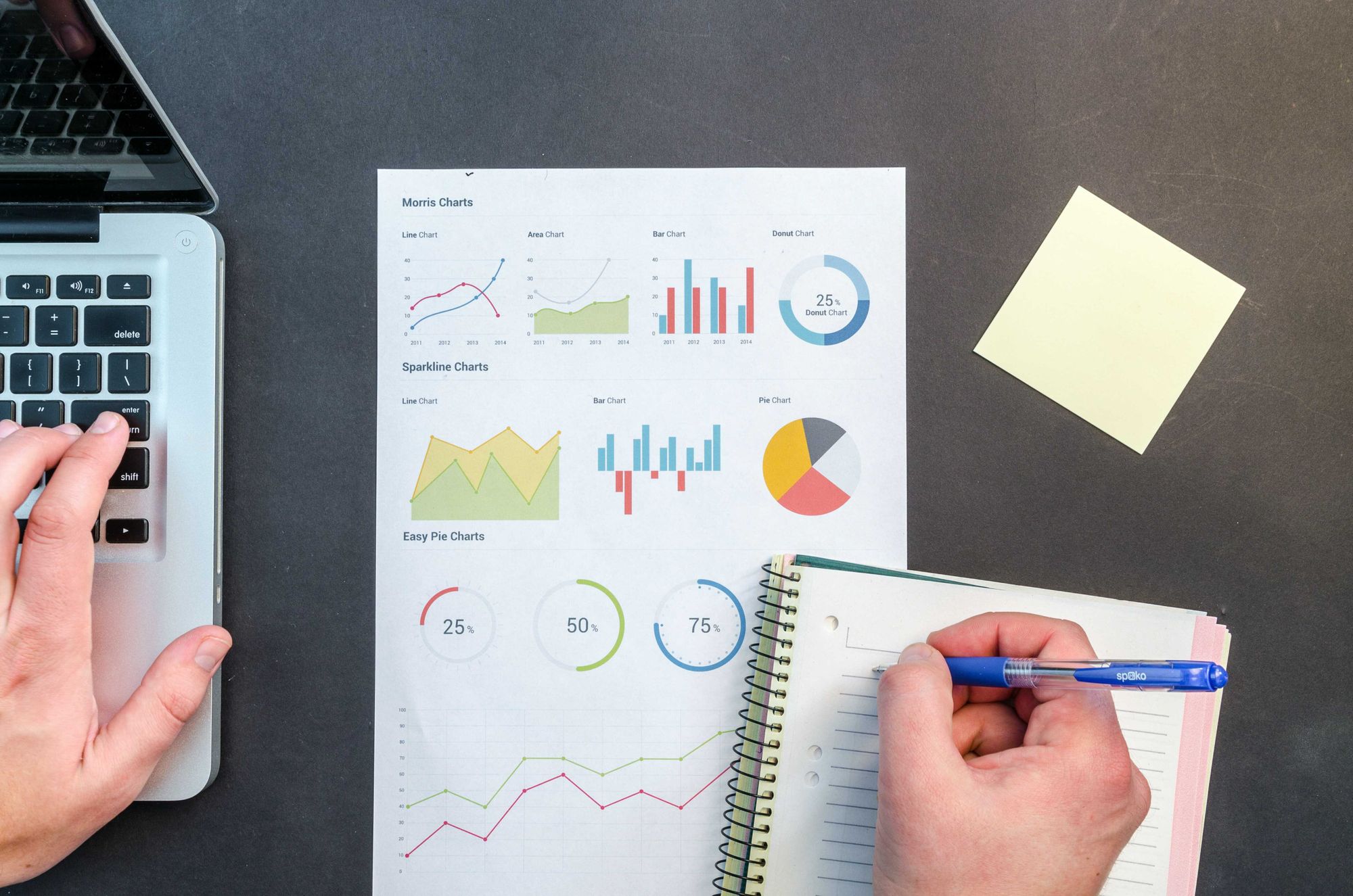 While trying to win more leads, sales department shares loads of materials with prospects and clients. That rqeuires means retrieving these brand assets as well as distributing them in the most professional manner.
Again, the DAM platform supports your sales effort by granting quick access to marketing and brand materials. It will also come in handy if the sales representative needs to make a presentation on the fly. They can retrieve the resources they need at any point of the buying cycle. Lastly, DAM helps optimize your sales funnel, enabling you to share materials on the go and manage insights from user testing in the most efficient manner.
Challenges in sales that DAM can solve:
No quick access to marketing materials.
Sharing files to prospects and clients is time-consuming.
Difficulty to search for assets on-the-go.
Real estate
Digital assets play an important role in real estate as well. To boost sales, real estate agencies create property photos, flyers, posters, virtual tours, and all sorts of assets. Given high volumes of assets and their non-conventional formats, managing assets in real estate can become convoluted fast.
That is why real estate companies can benefit from DAM, which deals with 3D file models and vector files easily. Tagging and labeling allow agents and departments to access materials in mere seconds. Besides, companies use the map-based view to search for digital assets by location.
Challenges in real estate that DAM can solve:
Non-standard formats and large asset sizes.
Need for managing assets by location.
Navigation bottlenecks.
Magazines/newspapers/books publishing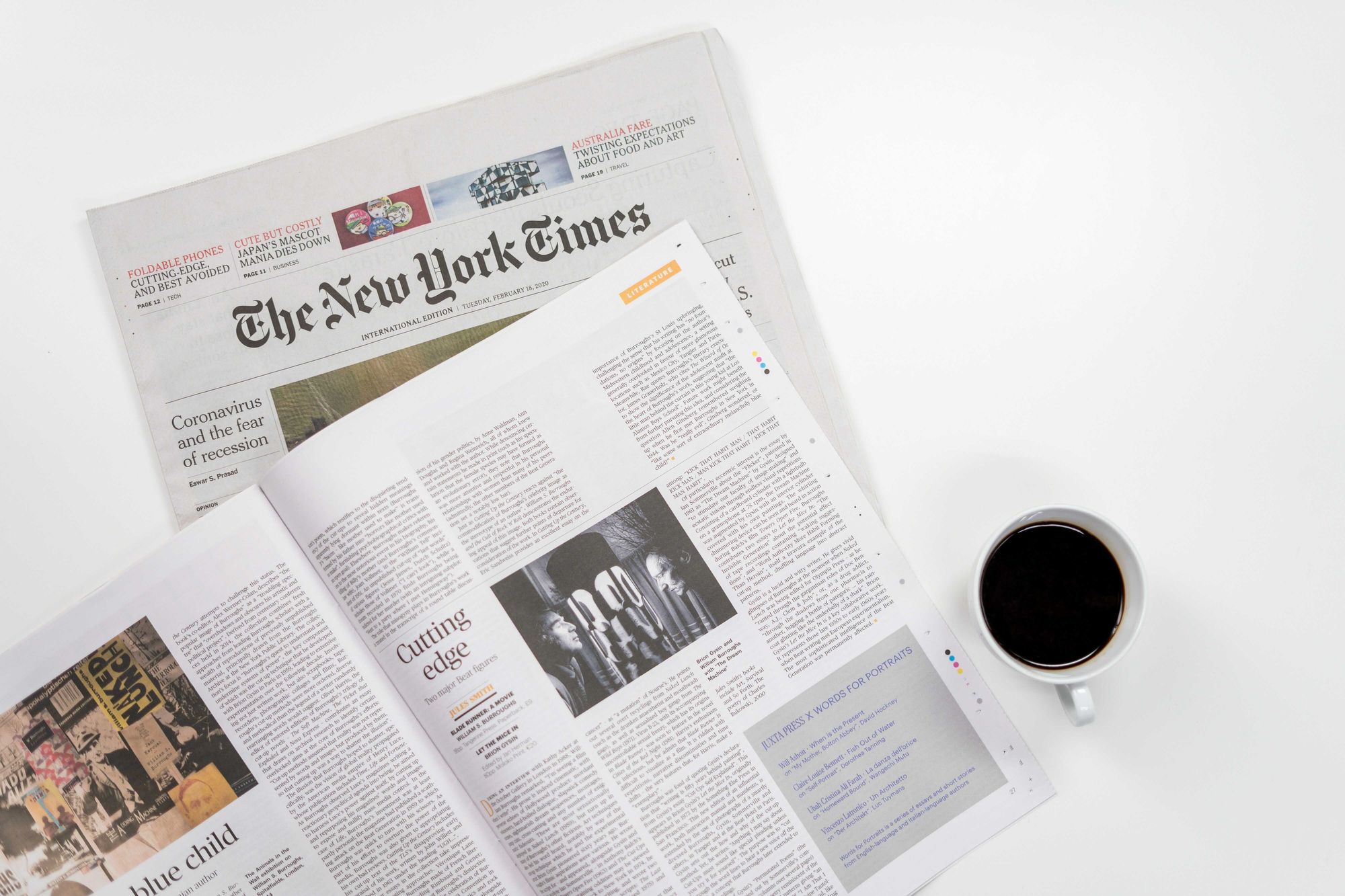 Where else will you find more digital assets than in the publishing business? A single publication results in creating tons of marketing materials, designs, and templates, and it's a real challenge to keep them all organized and accessible.
DAM is a real help in multi-channel publishing environments. Hierarchical collections and search by metadata help publishers keep their materials in order. But the best part is that you can manage roles and rights to control who and how will use your content. Also, don't hesitate to use archives where you can place old info for preservation and legacy.
Challenges in press and publishing that DAM can solve:
Large collections of files which are difficult to organize and manage.
Lots of old and outdated assets left for preservation.
Lack of control over assets.
Religious organizations and meditation centers
Churches and other religious organizations have lots of assets to keep track of, especially if this is a large church, with several departments and organizations. These could be various pamphlets, photos, documents, brand assets, and so on. What's more, asset donors usually contribute on a voluntary basis, and they might not be tech-savvy.
The best DAM software like Pics.io is very intuitive and easy to use. Users don't need any technical background to work with digital assets, especially if these are just the contributors. Users upload photos or documents to the church's media library via inboxes without any effort. What's more, they can do it via any device they want, including mobile phones and tablets.
Challenges in religious organizations that DAM can solve:
Multiple assets to track.
Sharing assets with different departments and organizations.
User with minimum background in technology.
Other industries where DAM will be useful
Tourism and hospitality
If you want to encourage prospects to buy a tour or order a room in a hotel, you need to inspire them with nice images and videos, as well as with thrilling descriptions of this location. DAM is useful in tourism as a hub to store this content and retrieve on-demand. Plus, distributed teams are not rare in tourism or large hospitality businesses so DAM will help you coordinate the use of assets.
Challenges in tourism that DAM can solve:
No single source of truth for assets.
Lack of control over how assets are used and distributed.
Manufacturing
The success of a manufacturing business depends on how it interacts with distributors, buyers, and retailers, and a part of this interaction includes delivering updated product info, different images, and collateral. Again, DAM is a great tool for manufacturers to centralize info and deliver it right. Get advantage of the use of metadata and search by SKU, product ID, or anything relevant.
Challenges in manufacturing that DAM can solve:
Brand inconsistency due to many locations of distributors and retailers.
Issues with locating assets.
Franchise
Another industry that takes great advantage of DAM is franchise businesses. Franchisees rely on consistent branding, and DAM will provide access only to the latest and most relevant collateral. Furthermore, DAM will help franchise companies with pre-approved ads, templates, and offers in case the management notices lower sales by the end of the month.
Challenges in a franchise business that DAM can solve:
Lack of access to brand materials.
Difficulty to keep digital assets updated and easily available.
Event management
Collaboration with multiple stakeholders is the special challenge of working in event planning. DAM allows event managers to interact more effectively with supporters and sponsors. For example, it's a great platform for internal communication. If any changes to digital assets should be made, you can discuss them on-site. It's also a go-to option for external distribution to sponsors and getting real-time feedback from them.
Challenges in event planning that DAM can solve:
Too many stakeholders who you need to share assets with.
Lack of teamwork.
Human resources
DAM isn't a must for HR departments, but it can be a great help for sure. HRs manage lots of resources such as resumes, employee handbooks, performance evaluations, etc. With DAM, they can organize this information more productively, and once a new hire comes, HR won't have to download the assets and send private company info via email or messenger. They can just give this person a link to the folder where the file lies. Plus, DAM guarantees that the latest version of an asset is always on top.
Challenges in HR that DAM can solve:
Lots of HR materials to organize and distribute
Sharing files inside the team
Fashion and apparel
Like in retail in general, fashion brands need DAM to manage large collections of high-resolution media, as well as marketing collateral. Besides, fashion retailers collaborate with lots of independent photographers, and DAM can help establish communication and stay on the same page with them.
Challenges in fashion that DAM can solve:
Lots of high-resolution images and videos to manage
Collaboration with freelance photographers
Municipal organizations
Tourism is important to many cities and towns, as well as to state governments. And to attract tourists, municipalities create tons of marketing collateral and brand assets. With DAM, local governments will manage these files easily. But the tool will also streamline the approval process by an elected official, which is a critical step in this scenario.
Challenges in local governance that DAM can solve:
Limited access to marketing and branding resources
Time-consuming approval process
Architecture and construction
As a universal tool, DAM can come in handy in architecture and construction too. File sharing is one of the routine tasks in architecture firms. You select photos of projects, compile them in folders, and then send them to clients, partners, etc., etc. And this vicious cycle repeats all the time. How about securely sharing your photos in a moment, without any exhausting copy-pasting? DAM offers this to you, as well as many more.
Challenges in architecture that DAM can solve:
Sharing files with clients, partners, etc. regularly
Lots of file versions that you might need to compare
It's a great question, by the way. And to know the answer, you'd better consider 5 questions before investing in DAM:
Do you have at least 1000+ assets to manage?
Does your team collaborate on assets?
Do you have licensed assets?
Do you search for assets regularly?
Do you change assets from time to time?
If you have at least 3 "yes" to those questions, your company NEEDs DAM, and it doesn't matter what industry you're working in. As you see, almost any company or organization can get value from integrating a DAM solution into their workflow.
Give Pics.io DAM a try
Free 7-day trial
No credit card required
Set up in 3 minutes or less
Start improving your workflow here and now with Pics.io DAM. We have a free 7-day trial so you could see whether Pics.io is the right fit for your business.