When was the first time you heard the terms Artificial Intelligence and Machine Learning?
Did you ever imagine using these, once considered futuristic technologies, in your career as a marketer?
Well, you need to do it now.
The world of marketing is fast changing, and how!
Already, we're seeing stellar advancements in the realm of marketing. Let's take a look at what the future holds.
Top 6 Marketing Trends and Brands Acing Them
Get your note-taking devices out as we discuss the top 5 marketing trends and use cases you need to explore right now.
Conversational Marketing and Air Canada
As Gartner Inc. puts it succinctly, "Conversational marketing technologies enable interactions between companies and customers that mimic human dialogue, and do so at scale."
This marketing trend, fueled by NLP or Natural Language Processing (an AI application), brings to life conversational interfaces. Such interfaces are used to directly or indirectly market a brand's offerings, facilitate searches and process customer queries.
Experts believe that integrating NLP along with a personal tone in web and mobile-based conversations can boost relevance and customer engagement rates. And, this is not all talk!
An NLP application called Persado allows you to automate dialogue with customers based on - Anxiety language setting, Safety language setting and Exclusivity language setting. The aviation biggie Air Canada dialled up the Anxiety language setting and earned a 3% engagement lift. A seemingly small percentage hike, resulted in thousands of customers talking about the brand or talking up the airline.
Iceland's Influencer Marketing Journey
Think of influencer marketing as a concept not far removed from word-of-mouth. Influencers can be travel, lifestyle, or any other type of bloggers who have the power to influence the decisions of their followers within a specific geography.
They often post their travel escapades or latest product purchases on their Instagram handle, or YouTube account for hundreds of thousands of followers to see. Influencers are not the same as brand ambassadors - they carry a higher relatability factor with their followers.
So much so that 63% of customers trust influencers' views on a certain brand rather than what a brand says about themselves. Add to it, 58% of people bought a new product or service in the last six months because their favorite influencer recommended it.
As you can see, there are real perks to engaging an influencer to promote your brand. And, a popular British Supermarket Chain, Iceland, understood this. They switched from adverts with celebrities to an influencer campaign with real-life moms who have a substantial number of followers.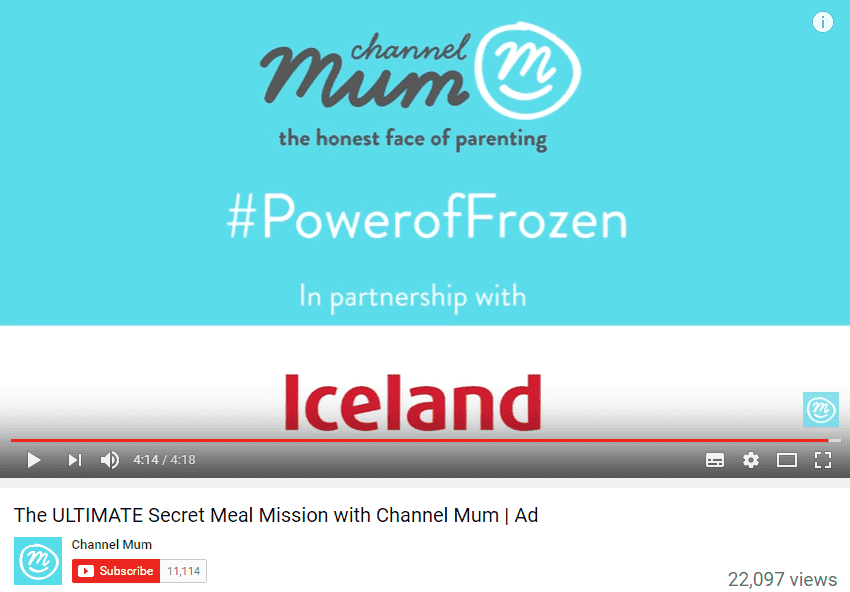 Iceland teamed up with the YouTube Channel Mum, where it worked with many vloggers to authentically promote its offerings. They chose this influencer channel because 35% of moms (Iceland's target market) trust online videos over impersonal ads.
DAM Creating a Single Source of Truth for eZCater
DAM or Digital Asset Management is technology of the future that helps marketers search and access content quickly and easily. The tool works across all devices and usually real-time. DAM also equips a brand with a consolidated dashboard to track and evaluate their digital customer reach and engagement.
The word Asset in Digital Asset Management (DAM) signifies a collection of media files, which become incredibly insightful for generating more relevant content when linked with metadata.
Let's take the case of the world's largest online catering marketplace, eZCater. In a strategic move to dole out uniform marketing content to its customers, eZCater started using DAM. Doing this helped them provide a central information hub to their loyal patrons as well as leads. This hub ensured prospects seamless access to authentic and approved digital content, which upped eZCater's engagement rates.
Using DAM, the brand essentially created a single source of truth rather than scattered informational bits across the web and then automated distribution on social media and other digital mediums. Their content mostly consisted of menu pages, food partners, dish images, and catering packages.
Offering customers authentic and consolidated information with imagery through DAM enhanced their conversion rates, as the customers could conveniently observe what they got when they shopped at eZCater.
Domino's and Voice Search
The surge in voice-based search has made many companies sit up and take notice of this trend. A 2020 study revealed that 50% of all searches were via voice. The same research also goes to show that voice-based shopping is all set to leap up to US$ 40 million in 2022, as opposed to US$ 2 billion today.
Crafting a voice-search strategy is not only about keeping up with the trends; it's also about drawing up unique and optimized customer experiences to build brand loyalty.
The famous international pizza chain Domino's uses voice-based search for marketing new dishes, doling out discounts and addressing customer grievances. If a customer has a real hankering for a Domino's Pizza, they can order one sitting on their couch without picking up the phone or going online.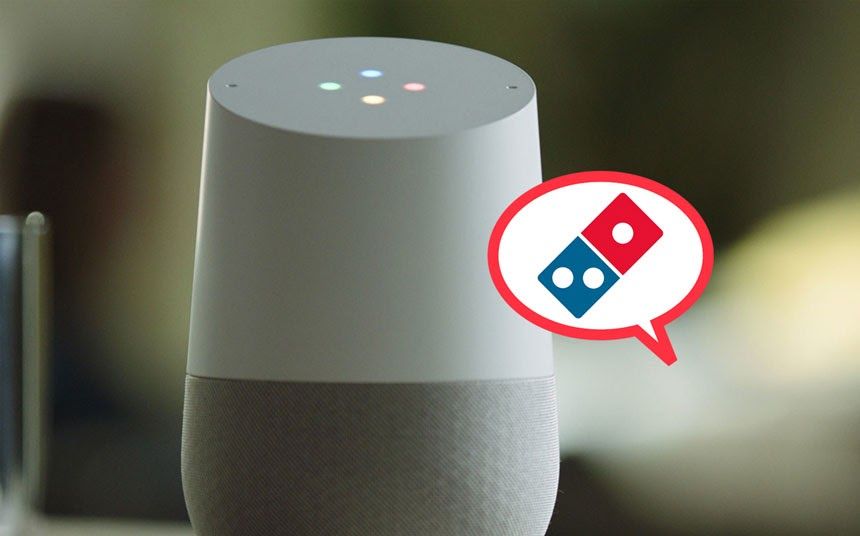 All a customer needs to do is talk to their voice-search assistant – can be Apple Siri, Amazon Alexa, or Google Home to order a pizza. They can even voice-search for dish recommendations.
EasyJet Creating Stories Through Personalization

Long gone are the days when you could pitch an offering to a potential customer based on a hunch. Truth be told, today's customers expect personalized offerings. But, if you think that personalization is all about sending emails with the customer's name at the top, you would be wrong!
You need to personalize products, marketing content, emails, product recommendations, deals, and much more. Why? Because 63% of customers are incredibly annoyed by generic marketing, and 90% claim they want personalization.
The low-cost aviation giant EasyJet gets it! They launched a data-driven email marketing campaign that pulled out their customers' travel history. The airline used this information to build personalized stories and offer each customer suggestions of where they might like to travel next.