Millions around the world have been forced to adapt to working from home (WFH) in 2020; a consequence of a Covid-19, an unexpected and deadly global pandemic.
In some sectors, such as technology, digital and software-based startup companies (SaaS), working from home and remotely isn't unusual. Entire teams can work wherever they want, spread across the world, providing they consistently do the work that's expected of them.
Adapting to work from home (WFH)
However, for millions forced into lockdown, or given stay-at-home orders, working from home (WFH) was a new concept for employees and managers. For those with spare rooms, it wasn't too difficult to organise somewhere to work. For others, kitchen tables, bedrooms and other makeshift spaces became new working environments.
None of this has been easy for companies to adapt around. Many businesses have had to get new technology and software in to make the transition from offices to WFH easier. Companies have customers to think of, which means being able to deliver the same products and services despite new remote arrangements.
According to the Society for Human Resource Management (SHRM), 71 percent of employees and managers "are finding it difficult to adapt to telework as a way of doing business."
For example, it has been a very difficult transition for salespeople. Apart from field sales teams, many salespeople are used to working in offices together. Sales managers, in particular, find this a crucial and valuable part of how they operate. It means they can talk with team members straight away, in real-time, and support them on calls, demos, and with training and coaching.
When people are in offices together, there are countless chances to support one another, to learn from each other, and to share valuable information in real-time. Is it possible to do the same remotely? In this article, we look at how team managers can help their team adapt to remote work and, thus, continue to improve their own and team performance going forward.
How can managers support remote teams effectively?
As noted in SHRM: "It's not just a matter of providing remote workers with a new video communication platform and assuming it will be business as usual," said Jane Sparrow, founder of a UK-based consultancy, The Culture Builders.
Although getting the right solutions in-place is crucial for remote teams, such as video platforms for calls and demos or messengers for internal communication, there is more that needs to be done.
Fortunately, many managers and teams have been experiencing working from home ever since 2020, and over the past 2 years, team managers and company owners alike have managed to pinpoint the best ways to implement a hybrid team work environment.
Fortunately, many managers and teams have been experiencing working from home ever since 2020, and over the past 2 years, team managers and company owners alike have managed to pinpoint the best ways to implement a hybrid work environment.
Having some experience of remote work now, we've also got an understanding how to manage remote teams in the right way . Here are a few tactics that managers worldwide would benefit from adopting in the coronavirus and post-pandemic times.
#1: Make expectations clear
Clear expectations are absolutely crucial when team members are working remotely. Spend more time outlining what's needed, and asking for team members to explain what they're focusing on.
Ensure you've got a clear idea of the state of the sales or marketing pipeline, and how various conversations are going with prospects. This way, you can provide extra help as needed, and you will know everyone is on the same page.
#2: Have a plan, but be flexible
Your teammates need to acknowledge that plans change. Now more than ever. Any plan you had at the start of the year would have been damaged if not destroyed in March. Now we are all working off new plans, and either already have, or are working on new strategies for 2021. Within these new plans, there needs to be flexibility to allow for changing circumstances and economic conditions.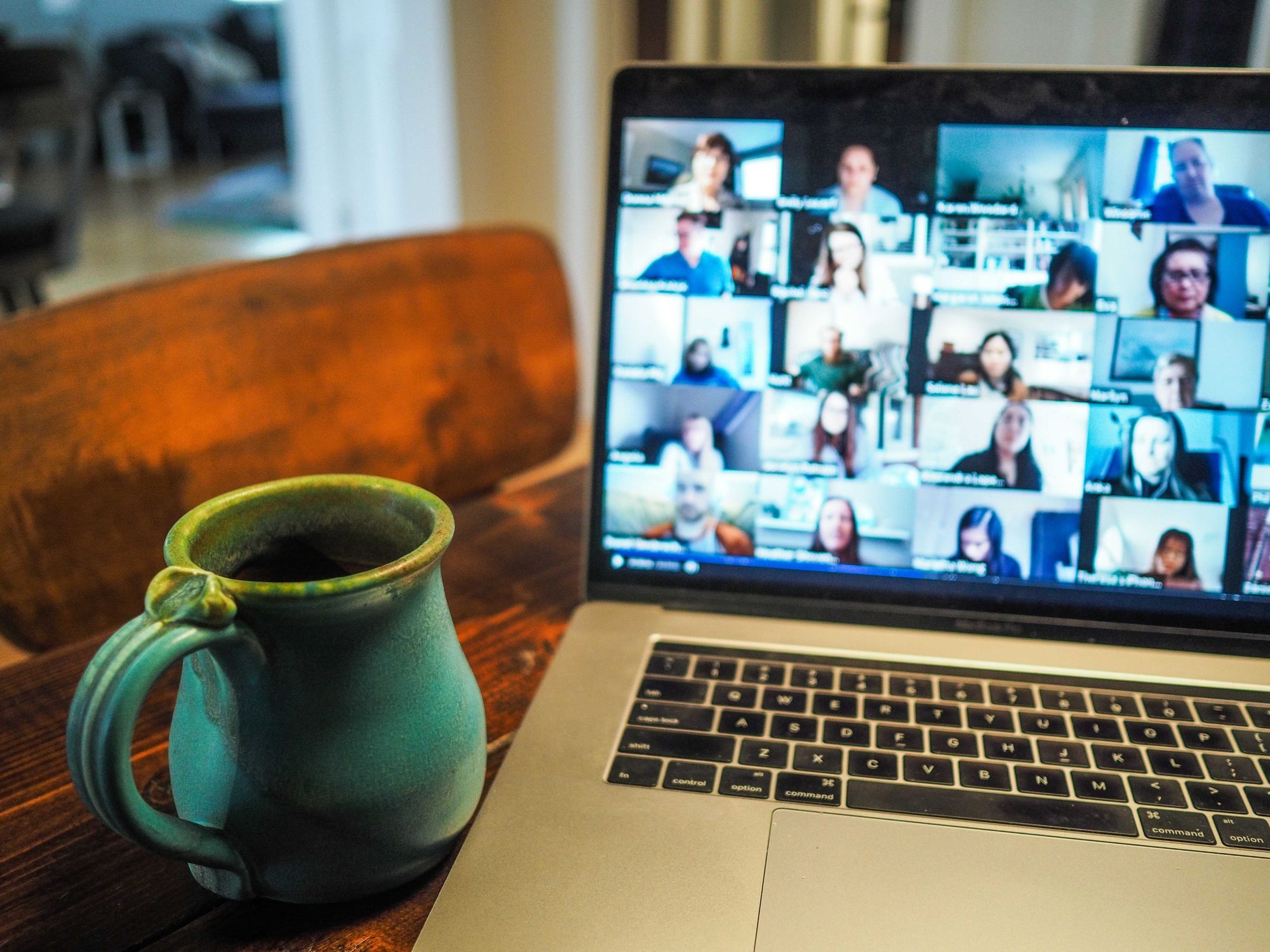 #3: Communicate more than you normally would in an office
Over communication is something fully remote teams have known about for some time. In an office, people talk naturally. There is a natural pattern of communication, which is lost when a team is working remotely.
To make up for this, team members and managers need to over communicate. Whether through email, having weekly video call catchup sessions, or using a messenger platform, such as Teams or Slack; this should be a normal part of working from home.
But the key to it is explaining yourself more than you used to, when there was in-person conversations to fill in the gaps between emails. Spending more time communicating will keep everyone in the loop and reduce stress between team members.
#4: Rely on the best tech solutions
No need to convince you that technology could become a lifesaver for your team while working remotely. I won't even mention messengers or different productivity tools – you've probably used them even before the lockdown. But I will mention Digital Asset Management that could become a nice addition to your team in these difficult times.
DAM is file organizing software which will help your team to streamline their creative workflow the way you never imagined. Whenever your colleagues need to access any files, whether its marketing collateral, branding materials, or client documents, Pics.io DAM will help them to find any assets in no time.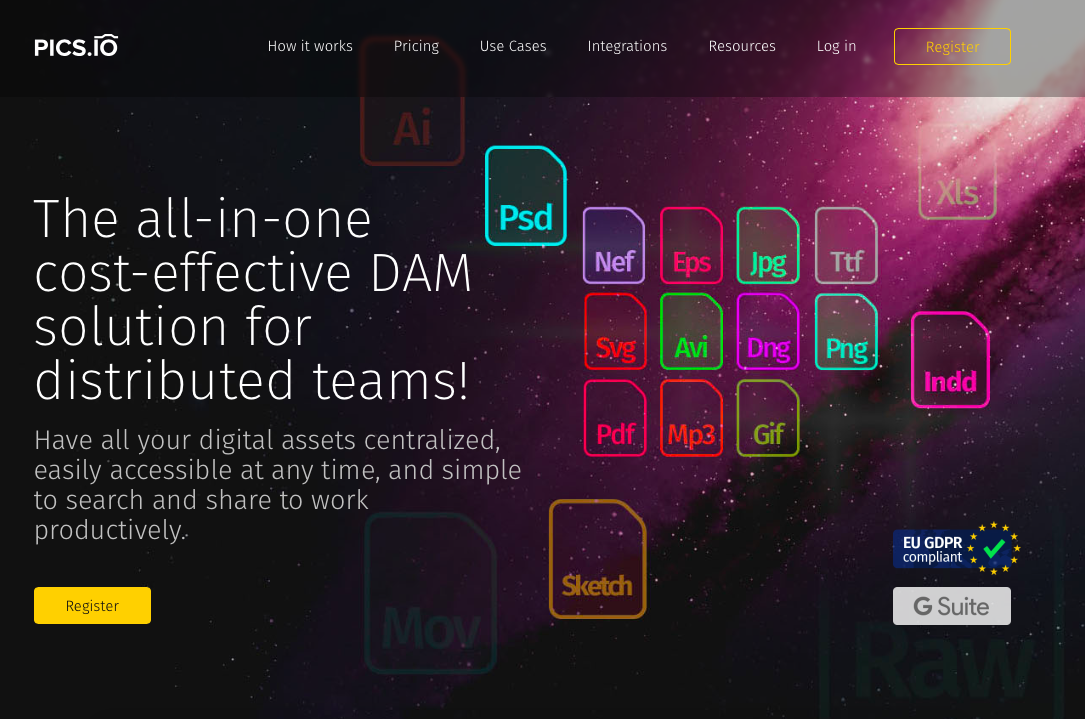 Even if your media library outnumbers millions of assets, your team will be able to access the right file easily by using keywording, collections, AI technology, and so on.
#5: Don't micromanage
Micromanaging is one of the worst things a manager can do when a team is remote. It suggests a lack of trust. It can contribute to stress levels, which will make it harder for your team to work effectively, thereby causing a negative cycle for everyone.
#6: Listen when team members need support
Communication is key to ensuring everyone works successfully. And part of that is listening. Ask how people are doing. Notice if anyone is struggling. Look after your team, and give them more help when they need it.
#7: Provide a wider range of support
Everyone's mental health has been affected by this, one way or another. So if anyone in the team says they're struggling, or need some time off, do your best to help them. One way is to provide online coaching, or mental health support, which can be delivered through apps and other service providers.
#8: Encourage employees to talk naturally, not only about work
When a team is working, do they only talk about work?
No. Colleagues talk about everything and all sorts if you've got a supportive company culture. In most workplaces, there is a natural rhythm of people chatting and working, taking short breaks to make teas and coffees, then getting back on with work.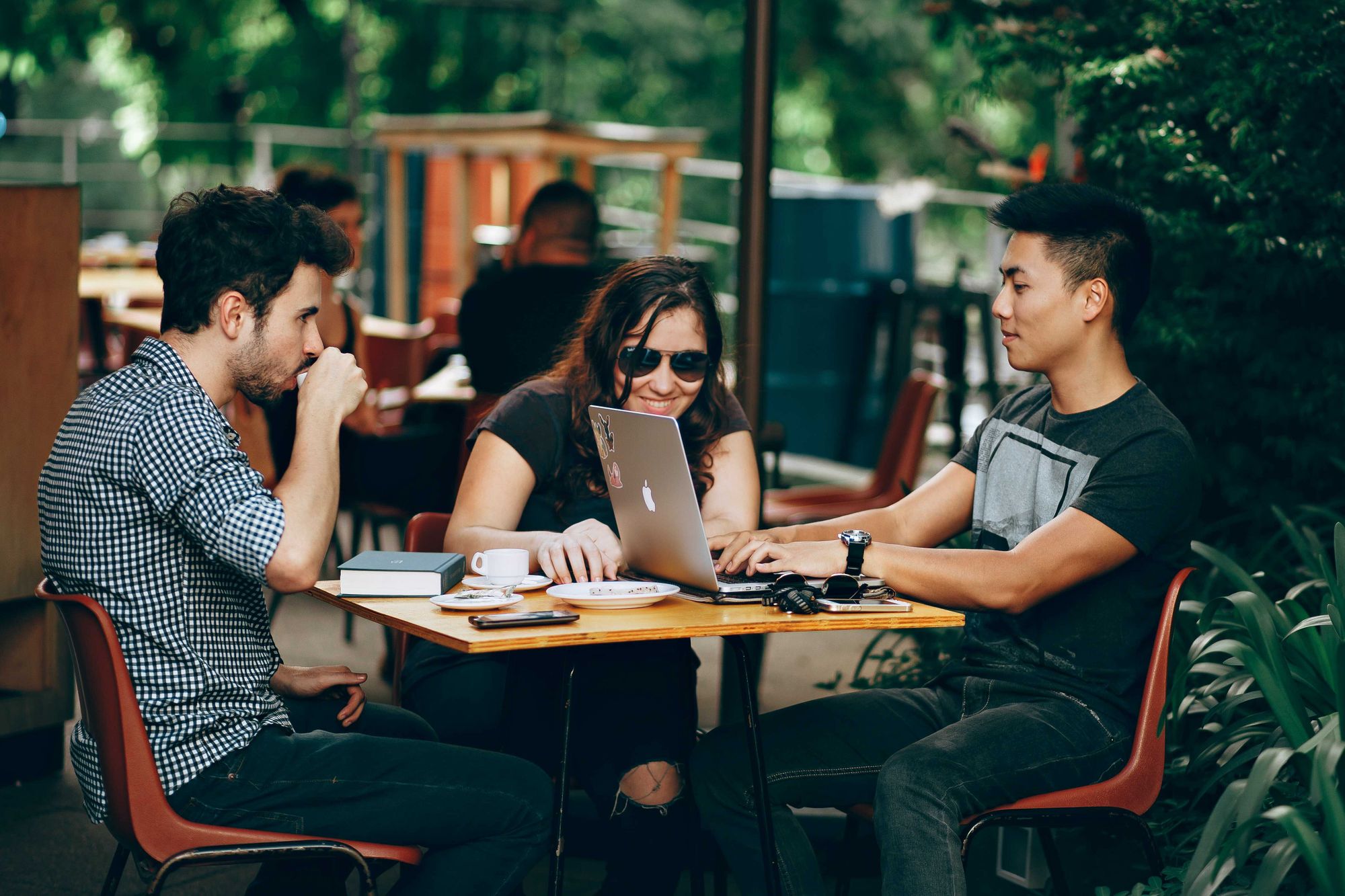 All of that can't happen when people are in separate places. Fortunately, thanks to online messaging platforms that include video calling, colleagues can stop and chat. They can even work at the same time, when creating proposals for prospects and sending emails. Encourage this sort of behavior. It will help the team to ensure that people are still interacting more naturally.
#9: Trust your team, but only review results not perceived actions
Trust is essential when a team is working remotely. However, this enforced and unexpected way of working remotely isn't the same as companies that chose to take this approach. Knowing this is going to continue for potentially another year means managers need to trust their teams more.
Don't base this trust on the work you see people doing. You can't rely on that way of measuring outputs anymore. Instead, you've got to trust your team based on outputs you can measure. For the sales team, it could be the number of calls, demos, emails and messages they send everyday. For developers, the feature/bug/fix they finished during the day or week, and so on.
Key Takeaways
Working remotely is not that easy, especially if it's not something you planned on doing. In 2020, many companies were forced to transfer to telework, with no strategy or well-developed workflow.
But we're so talented! Most companies found out ways to make things work. And now it's only a few improvements that managers need to make to help their teams even further. Based on personal experience of many companies, here are the list of best practices for managers to make remote work more productive:
Make expectations clear
Have a plan, but be flexible
Communicate more than you normally would in an office (over communicate)
Rely on the best tech solutions
Avoid the temptation to micromanage
Listen when team members need support
And provide that extra level of support they need
Encourage employees to talk naturally, not only about work
Trust your team, but only review results not perceived actions
And if you're looking for a good DAM solution, you've come to the right party. Pics.io is an advanced DAM which will help you organize your data, access, and distribute them. Schedule a free demo with us & will tell you all the details about managing your assets in the most efficient way.
Give Pics.io DAM a try
Free 7-day trial
No credit card required
Set up in 3 minutes or less
---
Author
Jói Sigurdsson, Founder & CEO of CrankWheel, a zero hassle screen-sharing web and mobile-based app, designed to help salespeople increase conversion rates and engagement with prospects.