Humans are visual creatures, making graphics an effective way to attract and market your business. To capture your target market, you would need an image that appeals to their senses. With so many file types to choose from, how do you pick which image format will work best?
Creating original graphics is the usual visual content to market a product or service, stated by 34% of marketers. In the digital use of images, 60.8% of digital marketers claim the importance of visuals in successful marketing. Thus, searching for the best image format is an essential part of growing a business.
Each type of image has several applications. Over the years, image types have developed into several formats to provide flexibility in using it.
What Is the Best Quality Image Format?
Selecting the best quality image format will depend on where you want the image to appear.
If you use the image for a website, picking the right format affects your site loading time and how it will appear on a screen. Printing an image should also follow the proper format for it to appear crisp and clear on the medium you want to print.
Whether it is online or for a large printed billboard, you have to know the main types of images, the raster, and vector graphics to identify which format to use.
Understanding the Difference between Raster vs. Vector
Now, there are two major categories that you need to be aware of when it comes to image formats. These are the raster and the vector, each one providing a different purpose.
The raster image formats are static, which means that the resolution of the image is permanent. It uses bit maps to store details about how the image will appear. Every pixel in a raster image has a specific color, ratio, and a fixed position where the pixel sits. Raster images are the most commonly used file format that you see online.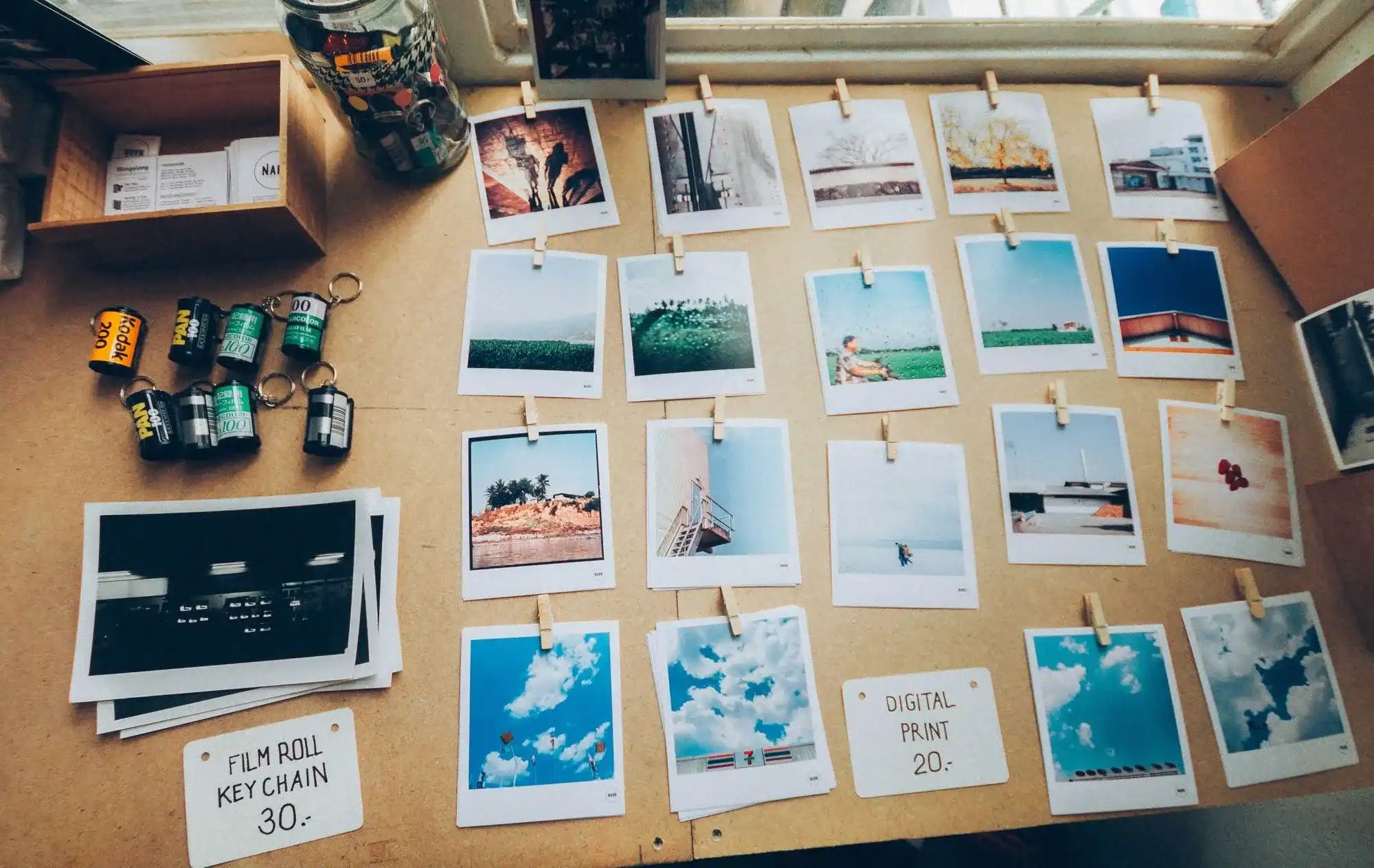 Also, we have the vector image format. These types of graphics are more flexible than raster images. Vector image files do not use individual pixels. There is a structure of lines and shapes that it follows in a cartesian plane or 2D environment. A series of commands or mathematical statements outline the path, producing a vector image.
Both formats work well, depending on where you want to use the image. Conversely, you also need to know each of the file formats that a raster or vector image has.
You do not want to be confused in choosing the file type, so here is the meaning behind all those abbreviated image types and where it's more appropriate to use.
What Are the File Formats of Raster Images?
JPEG
Among the commonly used raster file formats is JPEG or JPG. It's widely used over the Internet to share images. A JPEG file format comes in either low, medium or high resolution. It's generally the default file format when saving an image. The quality of a JPEG file format decreases depending on the file size.
Pros and Cons
Smaller file size
Versatile use
Reduced quality when repeatedly saved as JPG
Best to Use For
Compressing images
Full-color photographs
Optimizing images for the Internet
TIFF
TIFF is the file type used to store images for editing and printing later on. The term stands for Tagged Image File Format and is known for having the highest quality format. Saving a file in TIFF keeps the image retain its quality despite numerous copying and resaving. The TIFF has a lossless compression that makes it recover quality.
Pros and Cons
Maintain the highest image quality
Large file size
Not suitable for the web
Best to Use For
Printing of photographs
Commercial printing
GIF
Used for animated or moving images, the GIF limits the image to contain 8 bits and only shows 256 colors. The 8 bits per pixel makes it favorable for animated graphics that need to load quickly on the Internet for its smaller size.
Pros and Cons
Reduced file size
Loads quickly on the web
Limited colors
Best to Use For
Animated or moving graphics
Images with few colors
PNG
In emphasizing color contrasts, PNG is the choice to store an image. Compared to other file formats, the PNG or Portable Network Graphics presents the text in a more readable format. Editing an image in PNG format does not lose its quality, known as lossless compression.
Pros and Cons
Sharper image
Transparency support
Large file size
Not suitable for CMYK images
Best to Use For
Save image on transparent background
Taking screenshots
Graphics for display on the web
Raw
When you take a picture using a digital camera, the default file type is a raw image format. Depending on the camera you use, a raw image file captures all the details taken in the photo, giving you more flexibility in editing and post-processing.
Pros and Cons
Multiple raw image file types
Retains more colors
Huge file size
Best to Use For
Storing an original copy of a photograph
Modifying images to various file formats
What Are the File Formats of Vector Images?
SVG
To render two-dimensional images in a browser, the W3C came up with the SVG or scalable vector graphics. The SVG file uses XML text to form a shape instead of using pixels. As the name implies, SVG images are scalable to any size while maintaining quality.
Pros and Cons
Scale images without losing quality
Not compatible with other image software
Best to Use For
Logos and icons
Simple shapes and illustrations
EPS
For a more versatile file format, any design software is compatible with the Encapsulated Postscript. An EPS image format allows the image for editing in Adobe Illustrator or CorelDraw.
Pros and Cons
Supports different image software
Not a standard image for use on the web
Best to Use For
Flexible image editing
Printing documents
AI
When it comes to creating from scratch, the AI or Adobe Illustrator document is the standard file type used in the design industry. Having an AI image format means that the file is still a work in progress on the Adobe Illustrator software.
Pros and Cons
Easy to modify an artwork
Specific file type only for Adobe Illustrator
Best to Use For
Editing lines and shapes
Creating a logo
PDF
Known as a file format to display text, the PDF or Portable Document Format also has its application in displaying images. The PDF file type uses the same PostScript language used in EPS vector graphics to save an image.
Pros and Cons
Image is viewable without a software
Loads as a separate file
Scannable text on the image
Best to Use For
Image resizing
Sharing graphics
Adding links to an image
PSD
To save an image for editing later, the PSD or Photoshop Document is the raw file format for Photoshop. It is not the final file type and only serves to save, edit, and view the image in Photoshop.
Pros and Cons
Retains image quality while saving
Flexible layers and filters
Best to Use For
Retouching image using Photoshop
How Do I Choose an Image Format?
Understanding how each image format works, what composes it, and how to create it will help you decide which one to use.
Generally, raster images are great for photos to retain the exact details of the picture. Meanwhile, vector graphics are the perfect choice when creating a logo, icon, or image that needs to be in a large, scalable format.
In choosing an image format, it is best to trust professional graphic designers. If graphic design is one of your core skills or has experience in various image formats, you can pinpoint which file type to use.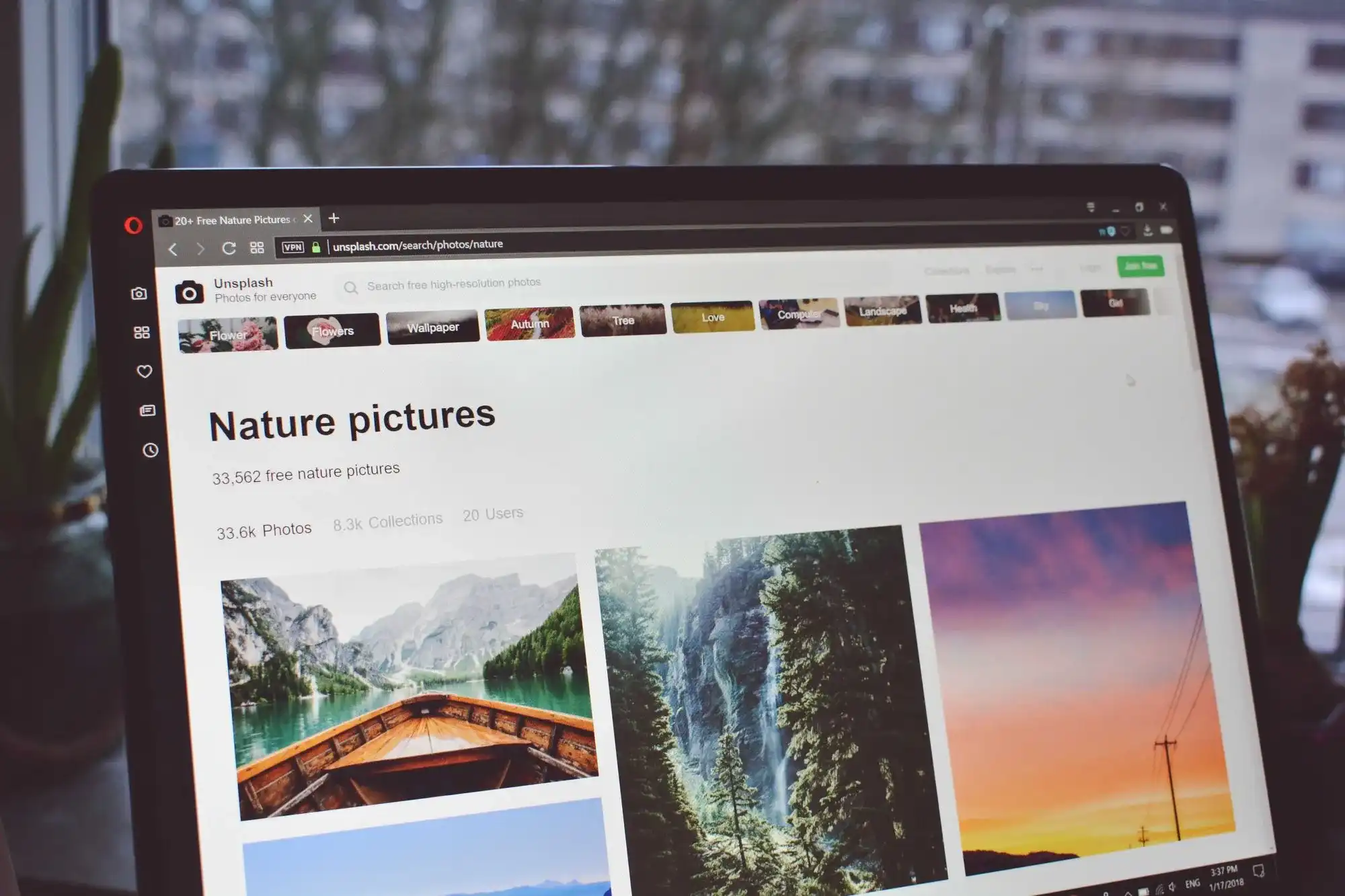 Otherwise, an expert graphic designer will ensure that you are using the appropriate file type. You can contact a professional graphic designer team to help you produce the best visuals for your business.
Where to Keep All Your Visuals?
No doubt that you'll collect hundreds or even thousands of images over the years. These could create issues with file management where you're searching for the photo you need at least half an hour. Besides, some formats like PDFs or GIF could be large in size and fill up your storage space.
So why not to choose the best digital photo library for business that exists in today's market. Digital Asset Management is an advanced file manager which will help you store, organize, and distribute your media content in the most effective way.
Here a few benefits of DAM as your photo organizing software:
Keep all your visuals in one centralized place, with easy & quick access;
Search for your images by keywords, AI technology, location, visual markers, etc.;
Present your portfolio to clients in the most fashionable way;
Store and preview any image format in your DAM, from traditional JPEG and PNG to various designer formats like PSD or INDD;
Collaborate with your team the most productively. For example, leave a comment for your designer under the image by tagging them. You can even mark the area on the photo to clarify what they need to change;
You can also store different versions of your image inside a single photo and approve the right one to make your workflow smoother.
Also, get to know the best ways to organize images with Pics.io Smart File Organizer e-book.
Wrap Up
Believe it or not, an ideal image format doesn't exist. Your choice depends on a range of criteria: the purpose you're going to use the image for, your storage space, the needed quality, etc., etc.
Now when you know all the basic formats, you're skilled enough to choose the one you need. And don't forget about adopting Digital Asset Management – the best solution to keep your images neat and organized.
Give Pics.io DAM a try
Free 7-day trial
No credit card required
Set up in 3 minutes or less