Statistics indicate that 54% of users browse social media to research products & services. And this is why your social media presence should make up a lion's share of your marketing strategy.
But how to make social media a strategic part of your workflow? We'd like to aid you here, and so Pics.io presents you with its new functionality – social media presets. These will help you resize your images & videos planned to be published on social media.
In this post, we've also gathered the best tools to manage your presets as well as social media size requirements. So you don't have to google them whenever you need to upload any media.
A list of the best tools to prepare your presets
If you're wondering what tools to use to crop your images & videos, we're ready to help out. In the first place, draw your attention to the most advertised tools on the market. These are tested & the most reliable options, as a rule:
As you understand, all these are professional editing tools. (And their premium pricing only proves it.) But don't panic – you don't have to go for the software that will cost you an arm and a leg just to resize your media content.
It'll be enough for you to choose a basic software if you're not a photography agency & don't plan to photoshop every single image or video on your social media. This software will allow you to crop your content & adjust it to the requirements we've covered. And that's it.
Here goes a whole list of such simple online tools, free & paid. Feel free to test them & choose the best one:
Forget about the manual work: Pics.io saves the day again
Fortunately, if you're a Pics.io user, one more alternative has become available to you. We're glad to tell you that our DAM library has a pack of presets now.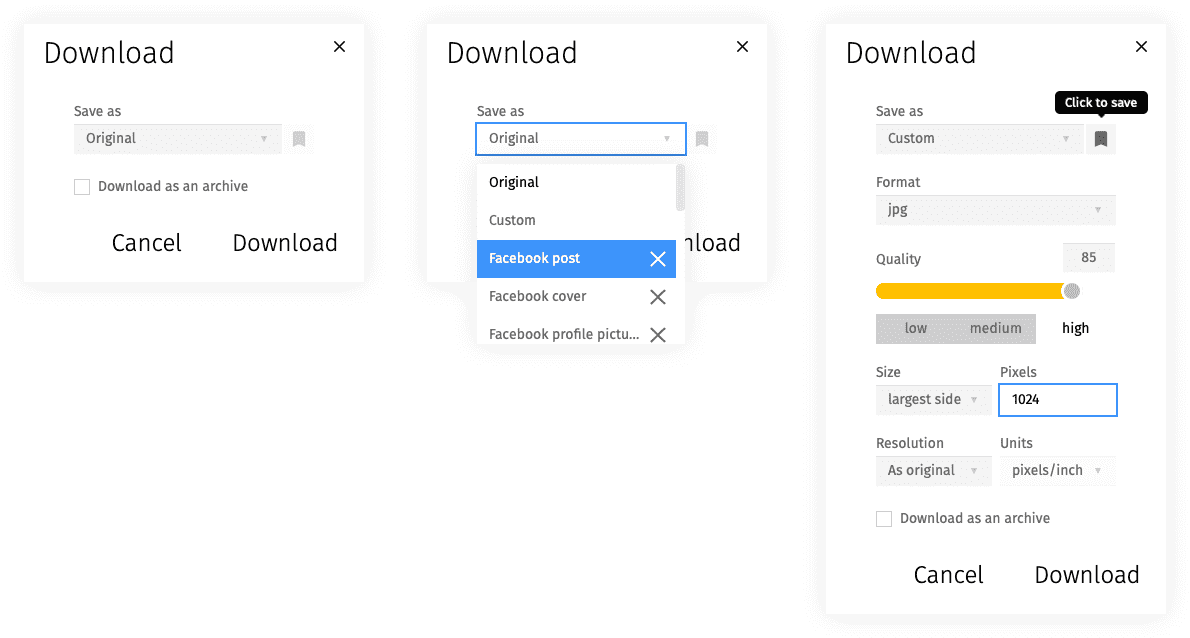 For you, these have already been cut & prepared for posting on the most popular social media channels. And they're available for both images & videos. (For videos, it's a thumbnail we use).
So you don't need to go to the trouble of all this cutting, resizing, & downloading/ uploading your materials in the storage. You don't even need to remember (or save) all the size requirements. Pics.io did all the manual work for you!
So what's great about this new preset feature?
As usual, you continue to keep all your materials in your DAM storage. But now, when your marketing team needs to upload an image or video to any social media, it doesn't have to go through all the ordeals.
How this process looked earlier: Your designer works on the media content and uploads it to your media library. Your social media specialist then downloads the image/video & crops it (this means uploading to the cropping tool, resizing it, and saving). Then the marketer uploads the image/video to your social media account & backups it in the storage again.
And now remember that it's not a single image or video that marketers crop each day. They may schedule several posts and have multiple social media accounts at a time. So if you glimpse behind the scenes of the social media marketer's job, they waste at least a fourth of their workday resizing all those images & videos.
But not anymore!
How this process looks now: Now when your designer uploads the ready-made banner, video, or image for your social media post, your marketing team can download it with the right size they need. And upload to social media right away.
We have presets available for Facebook, Twitter, Instagram, LinkedIn, YouTube, etc. And it's not the post image/video only but the cover, profile image, carousel, or other types of media content you need. And of course, you can customize your dimensions in case we missed something.
Such a small feature but what a value!
Best preset sizes for posting on social media
As a marketer, you want your social media content to look flawless. And so you have to keep track of the actual preset sizes & crop them accordingly. No need to dig through tons of materials to be updated on the preset requirements anymore. Just look through these & save up our post for the future:
Social media platform

Required dimensions

Facebook
Post: 1200 x 630 for images & 1280 x 720 for videos (two orientation options: landscape and portrait);

Profile image: 180 x 180 (for personal & business accounts);

Cover photo: 820 x 312 (for personal & business accounts);

Event cover photo: 1920 x 1080;

Shared link image: 1200 x 628 (play around with its from: square or rectangular);

Highlighted image: 1200 x 717;

360-view video: a maximum of 5120 x 2560 for monoscopic and 5120 x 5120 for stereoscopic;

Stories: 1080 x 1920 (use vertical over horizontal content).
Twitter
Tweet: 1200 x 675 (one image / shared link image) in the post); 700 x 800 (two or three images); 1200 x 686 (four images); 1200 x 1200 for videos (landscape & portrait orientation only);

Profile photo: 400 x 400;

Header photo: 1500 x 500.
Instagram
Post: 1080 x 1080 for images & three formats for video: landscape (600 x 315), square (600 x 600), and vertical (600 x 750);

Profile picture: 110 x 110;

Stories: 1080 x 1920.
LinkedIn
Post: 1200 x 627 for images & between 256 x 144 and 4096 x 2304 for videos;

Profile image: 300 x 300 (for personal & business);

Personal background image: 1584 x 396;

Company cover photo: 192 x 220;

Life tabs: 1128 x 376 for your main photo & 900 x 600 for others;

Stories: 1200 x 628.
YouTube
Post: videos of 426 x 240 (the standard size of 240 pixels); 640 x 360 (standard 360 pixels); 854 x 480 (480 pixels), 1280 x 720 (720 pixels), 1920 x 1080 (1080 pixels), 2560 x 1440 (1440 pixels) and 3840 x 2160 (2160 pixels);

Profile photo: 800 x 800 (displayed as 98 x 98);

Channel picture: 1546 x 423.
Pinterest
Pins: 236 pixels in width, no limits in length for images & two formats for videos: square (600 x 600) and vertical (600 x 900);

Profile photo: 165 x 165.
TikTok
Post: 1080 x 1920 for all your videos;

Profile photo: 200 x 200.
Reddit
Post: 4000 x 80 for small background images; 4000 x 144 for medium; and 4000 x 208 for larger;

Community avatar: 256 x 256.
Quora
Answer: 600 x 335 for images & no limits for videos (supported formats: portrait, vertical, landscape, 9:16, etc.);

Profile photo: 200 x 200.
Key recommendations on preset sizes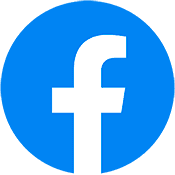 Facebook
If something's wrong with your media, Facebook will crop it from the sides. So keep your most important content closer to the center.
A highlighted image is the picture to house on your timeline for some time, for example, to inform everyone about your company's achievements. Strive for better quality as this image is larger than usual.
With 360-view video, your followers get a 360 view by touching, turning the device, or simply scrolling through the video. Remember that it gets priority on your followers' timeline. Don't go over 10 GB or 30 minutes and use MP4 as the most optimal format.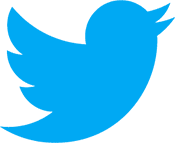 Twitter
In a single tweet, you can share up to 4 images only. Keep them all under 5 MB size. Btw, you can use GIFs to diversify your tweets.
Don't make your videos larger than 1 GB or 140 seconds or Twitter won't pass them through. MP4 is recommended to use for the web version & MOV for mobile.
Unlike Facebook, Twitter doesn't have a tendency to crop your images or videos. It'll rather "collapse" them. So stick to the same strategy – place the most critical content in the center.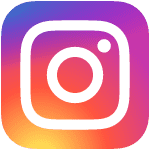 Instagram
The maximum video size is 4 GB & 60-second video in length. As usual, go for MP4 and MOV as the most optimal formats.
The size for Instagram story dimensions are the same as for Facebook. (The two apps have merged recently for a reason.) So use the same resolution, and don't go over 4 GB in your file size.
Instagram may "steal" the quality of your media if it's uploaded from other than a native device. So strive for a higher resolution if this happens.
Consider using a tool to schedule your posts instagram so you don't miss a beat out of your day.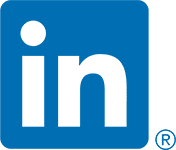 LinkedIn
For post images, limit yourself to 10 MB maximum (4 MB for a profile / background image). Use 3 file types: JPNG, JPG, or GIF. For videos, use the content of up to 5 GB or 10 minutes in length. The supported formats include AVI, MOV, MKV, WebM, MP4, MPEG-1, MPEG-4, etc.
Not so long ago, LinkedIn introduced its Life Tabs for company pages, which work on mobile devices only. These help prospects dive into the company's achievements a bit deeper. Not to lag behind other social media platforms, LinkedIn also added stories to its timeline. Feel free to add them to your LinkedIn strategy!

YouTube
Your videos should be less than 128 GB or 12 hours in length. The accepted formats are MOV, MP4, AVI, WebM, MPEG4, WMV, and others.
Feel free to experiment with image borders for your profile photo, for example, by making them square or ring. The recommended formats include JPG, PNG, GIF, and BMP.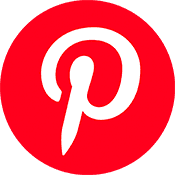 Pinterest
For videos, two formats are supported on Pinterest – MP4 and MOV, with video maximum in length to 30 minutes or 2 GB in size.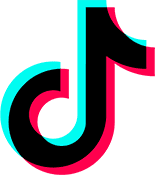 TikTok
TikTok is another platform designed for video content. But it won't give you as much freedom as YouTube. Go for the standard MP4 or MOV. And try not to upload videos larger than 287 MB for IOS and 62 MB for Android.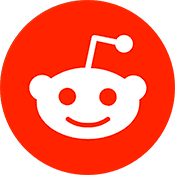 Reddit
For Reddit, the maximum file size is 20 MB for images or 100 MB for GIFs. But try to fit in 5 MB anyway so the picture went through quicker.
Uploading videos directly to Reddit posts became possible not so long ago. The resolution of your video doesn't matter as long as you keep it under the 1 GB limit (or 15 minutes in length). The maximum GIF length is 1 minute. Preferably, go for MP4 or MOV. And choose native videos as these streamline the upload process.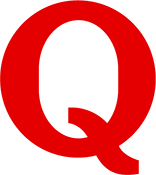 Quora
In your Quora answers, JPG and PNG formats will work the best. For videos, be ready that Quora puts it into a black frame if it's too large.
Wrap up
Your social media strategy is very important for marketing campaigns. Everyone knows: nothing works better than a word of mouth!
Our Pics.io team has tried to make your life as a marketer easier – we gathered different tools to resize your social media presets! But you can go even further & automate your image/video upload to social networking sites. Just use Pics.io ready-made presets!
No more time wasted on researching dimensions, cropping, & resizing. Use these extra minutes on what really matters – the creation of new content and communication with your prospects. And our digital asset management solution will take care of the rest…
Order a free demo call with us to get to know more about Pics.io – an advanced digital asset management solution that helps you store, organize, & distribute your content.
Give Pics.io DAM a try
Free 7-day trial
No credit card required
Set up in 3 minutes or less