Updated March, 2020
With Youtube being the second most popular website after Google, alongside with the fact that Facebook users watch clips 8 billion times a day, it's clear that business owners and non-profit managers need to take advantage of video content.
However, it's also true that managing video files is bothersome. Storing thousands of assets on your home device puts a heavy strain on the system performance, and you have no tools to navigate between files or share them with your team.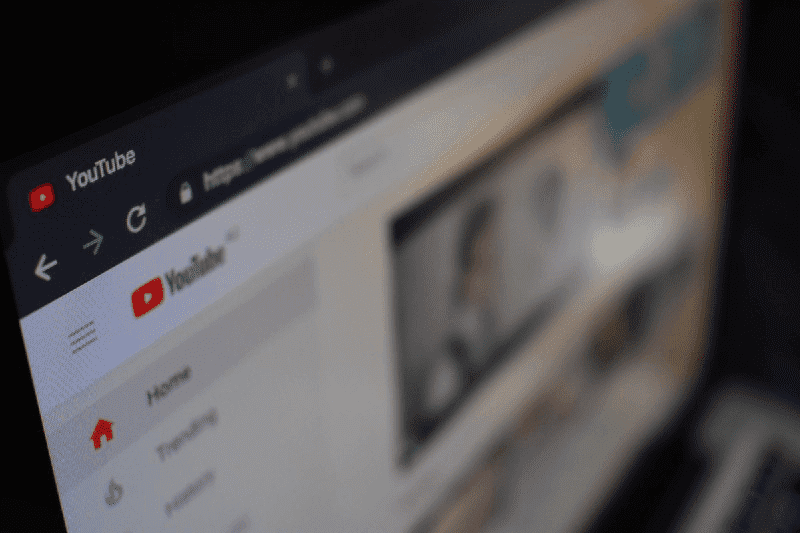 That's why looking for a customizable, flexible, and easy-to-use video storage platform is the right thing to do. In this post, you will find out why a digital asset management platform is a great idea for video storage, discover how to choose the solution to fit your needs, and get to know (and compare) the most popular tools on the market.
Why Do You Need Video Cloud Platforms?
Keeping a small number of assets on your computer might not seem that big of a deal. However, once there are more clips on your hard drive, navigating between them becomes challenging.
Video cloud platforms are a powerful way to free up space on your hard drive, save the amount of time needed to locate, approve, and publish clips, and start managing assets efficiently.
Here's how cloud video storage platforms help small- and large-scale teams:
Edit and share videos as a team. Video cloud storage platforms make commenting on videos, revising new versions, and releasing new content for the team's approval a piece of cake. Top-tier solutions have a lot of collaboration features to offer — revision control, access settings management, real-time commenting, and others to make sure your content efforts are well-coordinated and efficient.
Locate a needed file in seconds. What should you do if you don't remember the name of a file you saved on your computer months ago? Cloud video storage platforms allow business owners to create a file hierarchy and find videos using AI-generated keywords.
Back up files. Video cloud platforms allow teams to backup all their assets to make sure no accidental file deletion or the death of your computer gets in the way of your video files. Other than that, some storage solutions are synchronized with cloud platforms, meaning that all the files you upload will show up in the corresponding Google Drive folder as well.
Use unlimited storage space. Storing files on your device is inconvenient due to memory restrictions. Since the storage space on the hard drive is limited, cloud video storage platforms have little-to-no memory threshold (even if there's a storage limit, it takes years for teams to reach it).
Access files from all devices, anywhere in the world. As soon as you move to a cloud storage platform, gone will be the times when your teammates could only access files from the office. Using a centralized video asset management platform allows designers, marketers, and other peers to access videos on their way to meetings, at home, or on the way to the office. Thus, your team can have on-demand access to all relevant information to ace the next meeting, finish edits up at home, or catch up on each other's progress while commuting to work. It goes without saying that online video storage platforms are a brilliant solution for managing remote teams — it can be a business' centralized hub for all decision-making.
6 Things to Consider When Choosing the Right Video Cloud Platform
Now that you are sold on the benefits of online video storage platforms, the next question is — what should you take into consideration before making a call and settling on the right platform? Here are the things that define top-tier solutions — make sure that the solution you choose meets these criteria.
1. Ease of use
Since your entire team will be using a storage platform for asset management, you definitely do not want to choose a solution that requires a CS degree to get the hang of. Make sure that the platform you choose is organized intuitively — all features are grouped in panels and menus, named logically, and come with icons.
Another helpful tip is to choose a platform with active customer support and a robust knowledge base. This way, whenever someone on your team has questions about the platform, you will know which resources to reference or whom to consult.
2. Security
Before you upload thousands of assets to a cloud storage platform, make sure the tool is reliable enough to keep your clips safe. What does this mean? For one thing, you should be able to back up the data so that a file, deleted by mistake, can be restored anytime.
Other than that, a business owner should be able to grant team members different permissions, depending on their roles and reliability. This way, you protect assets from third-party attacks (unfortunately, hijacking employees' sign-in data is a common way for hackers to penetrate storage systems and steal files).
3. Storage capacity
When choosing the right asset management tool, start by defining the team's storage needs. If you need to store a couple of hundreds of assets, you can go for basic platforms with a limited storage capacity. However, for Enterprise-level teams, managing thousands of files, it's better to choose a platform that integrates with other powerful cloud storage providers — Google Drive, AWS, Dropbox, and others.
This way, a business owner will be able to take advantage both of the features offered by the management platform and the infrastructure of the cloud service provider (Google, Amazon, etc).
4. Collaborative tools
When teams manage visual assets together, keeping track of who was the last person to make edits, revising, and approving the changes, as well as monitoring the team's productivity becomes a challenge.
That's why you want to choose a platform that's designed for teamwork and supports the following features:
Version control — comparing your team's revisions.
Reporting and analytics for progress monitoring.
Multiple asset sharing options (public and private) — create a custom website to share your work with clients.
Real-time file update (to make sure one creator's work doesn't override that of the other).
5. Integrations
Chances are you already use digital tools to manage your workflows and communicate with the team. Integrating your asset manager with these platforms is a powerful way to make sure all users get updates on the latest changes, can access a needed asset via task managers or communication platforms, and share them effortlessly using social media apps.
Here are the most sought-after integrations for social media management tools:
Storage platforms — Google Drive, AWS, Dropbox, etc.
Photo and video editing tools — Sketch, Adobe Creative Cloud, etc.
CRMs — Salesforce, Zoho, and others.
Integration gateways — Zapier.
6. Accessibility
Last but not least, being able to view and share files from any device is a game-changer in your team's efficiency. To make sure the video storage platform you are using doesn't hold you back from achieving your peak productivity, choose the one your peers can access from any browser, via a smartphone or a tablet.
Comparing Most Popular Online Video Storage Platforms
After understanding what a top-tier platform looks like, it's time to hit the market and see what's out there. Surprisingly, there aren't too many full-fledge video cloud storage platforms.
Nevertheless, we put together a list of tools that are widely popular among SME owners and NGO managers and tried using each of those. Here's an in-depth review of the advantages and drawbacks of 7 top video cloud storage tools.
1. Pics.io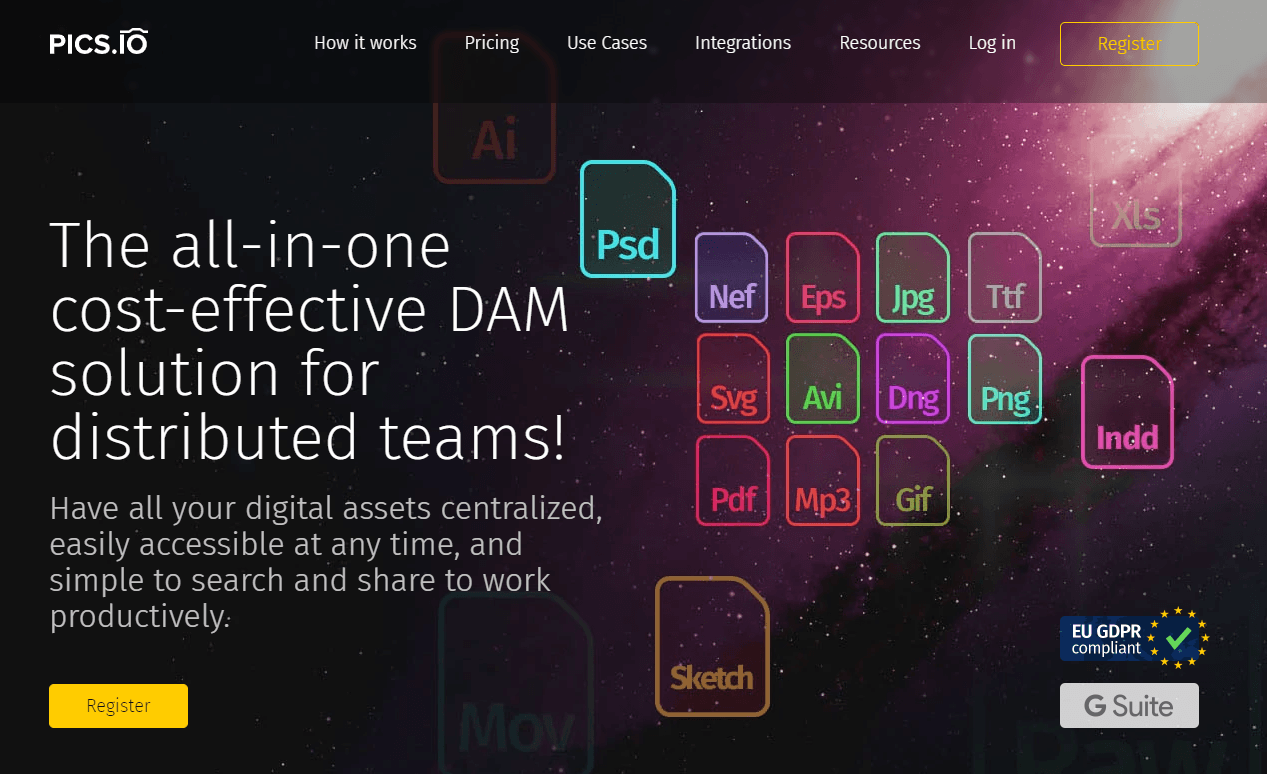 Pros:
Google Drive and Amazon S3 integration
Availability of its own storage, with plans for all tastes and desires
Easy to use
Affordable pricing plans for SME owners
Highly customizable
Easy file sharing
Versioning
Approval workflow
Cons:
No integration with Dropbox
A bit of a learning curve
Pics.io is a photo and video cloud storage that allows business owners to store, tag, and locate, review assets in teams, and share them with clients.
With Google Drive and Amazon S3 storages and dozens of helpful integrations, Pics.io will easily fit in your team's workflow. The platform is fully customizable — you can create custom file structures, move menus and panels around, as well as switch between dark and light interface themes.
As a video management platform, Pics.io is very collaborative in nature. Your team can leave comments under videos, place visual marks, timestamps, etc. Choose the current revision of your asset & update the team on your updates.
Sharing outside your team is also very effective. You can send your portfolio to clients in the most presentable way with easy-to-manage, customizable Pics.io websites.
Main features:
Asset sharing
Customizable branding elements
Version control
Archiving
Access permissions
Integrated with creative tools, social media, and task management apps
AI-driven tagging.
There's a custom Enterprise plan as well in case you want to expand the platform's range of features.
2. Adobe Experience Management Asset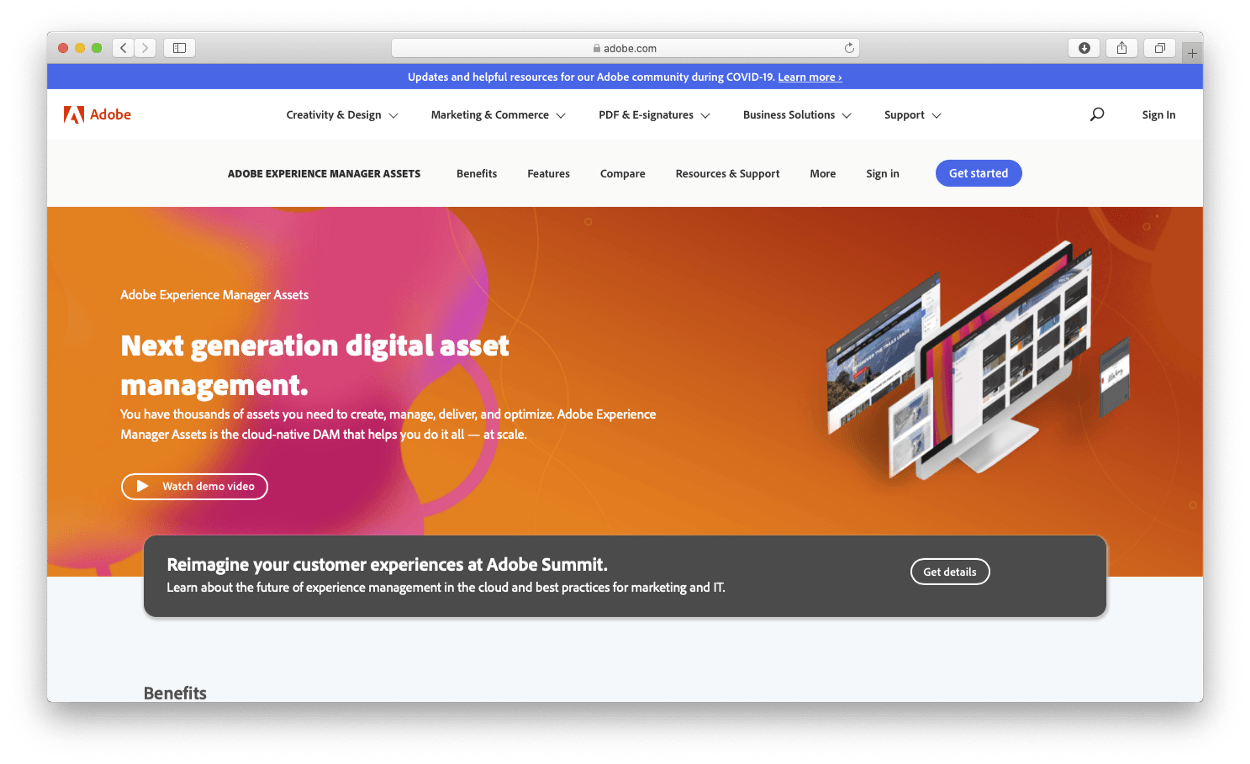 Pros:
Flexibility and customization
High scalability
AI-driven asset management
Integrated with Adobe Creative Cloud
Cons:
Unstable cloud version
Counterintuitive interface
Limited permission control
Very expensive plans
Adobe Experience Manager is a platform that targets UI designers and developers. While the tool is practically unmatched in the realm of text and photo editing capabilities, it doesn't have as much to offer for video handling.
Unless your team is handling UI design, Adobe Experience Manager might seem redundant, with a counterintuitive interface. However, when it comes to businesses relying on Creative Cloud for content creation, using Adobe Experience Manager makes sense thanks to its seamless integration with CC.
Main features:
Asset tagging
Built-in tag editor
Version control
Customizable search
Third-party plugins that broaden the functionality of the platform.
3. Aprimo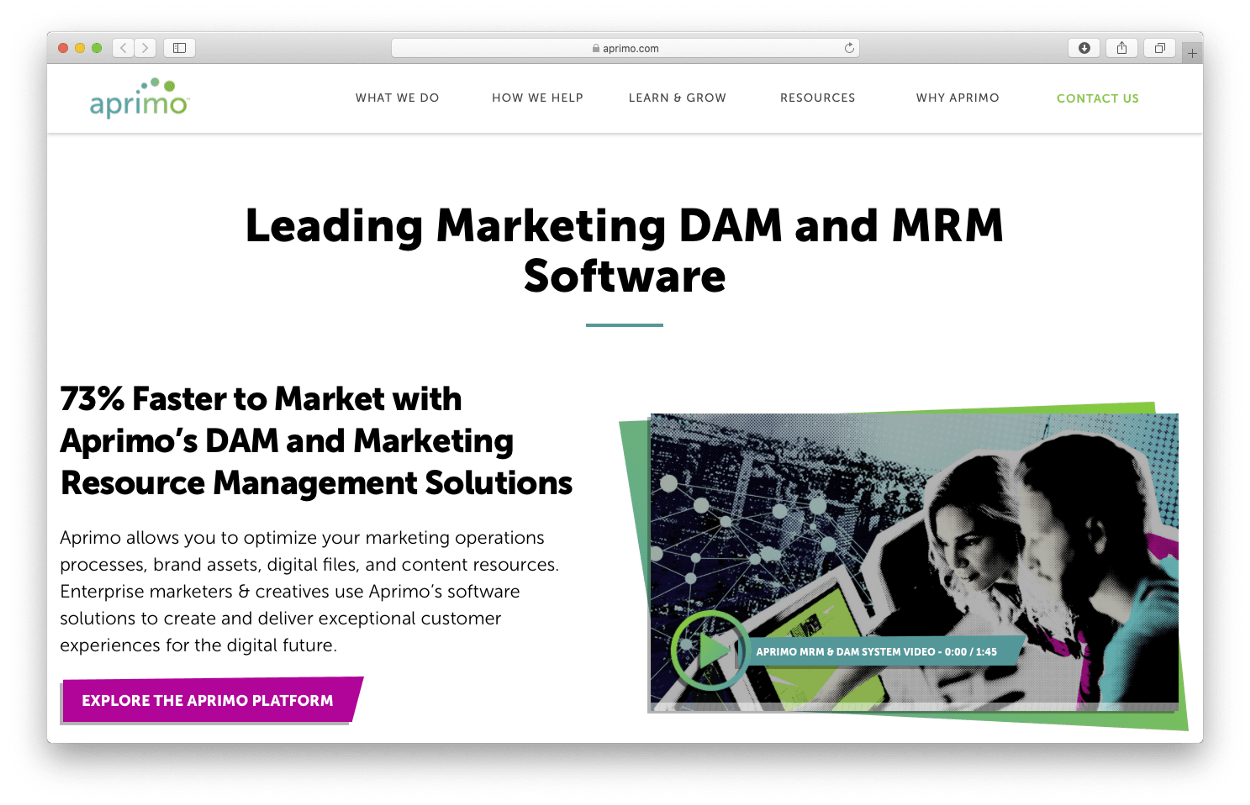 Pros:
Convenient product tracking toolset
Workflow management features.
Support for different reporting formats (including SQL)
Cons:
Steep learning curve
On-and-off customer support
Basic UI
Aprimo is an asset manager aimed at marketing team managers. The platform has tools for campaign management and reporting — that's why it's popular among business owners. However, usability is the storage's weak point — there's no mobile version, the interface is hard to navigate, & there's no help center to help newcomers out.
Main features:
Asset sharing and management
Marketing campaign monitoring
Workflow management tools
Version control
4. Canto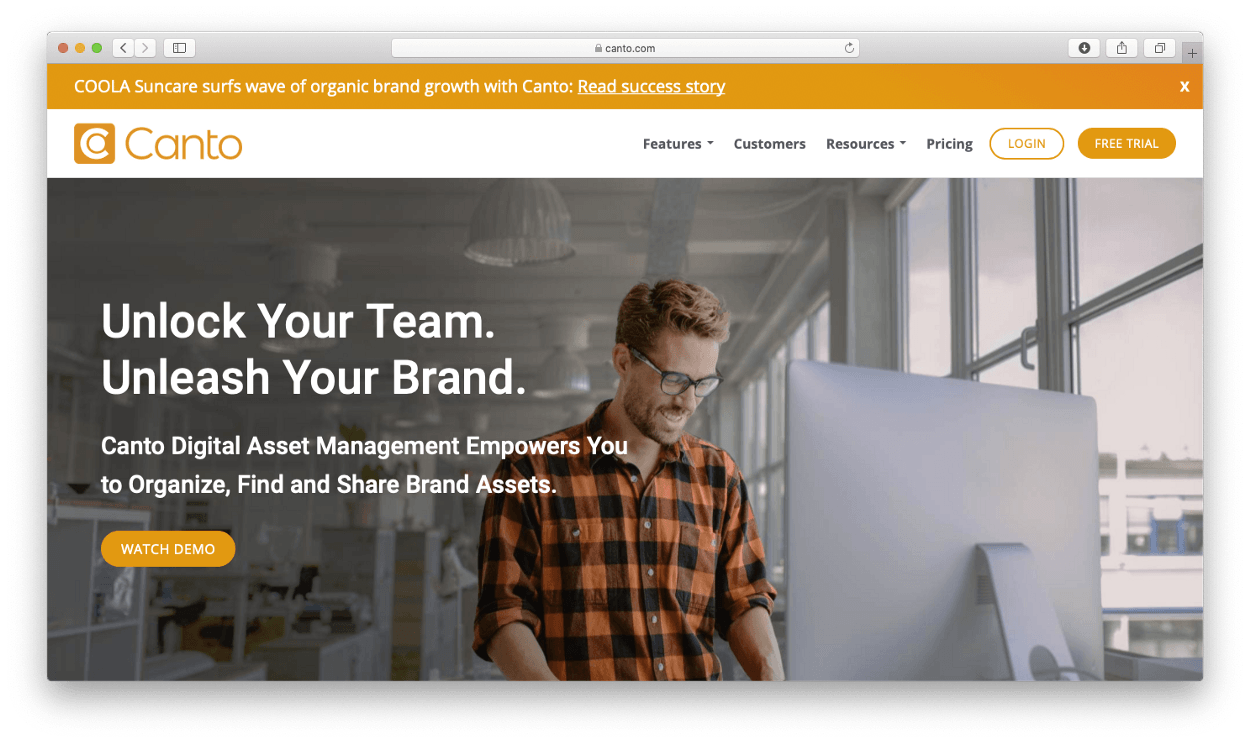 Pros:
Asset tagging
Permissions control
Intuitive UI
Branding elements (a possibility to create a basic website and upload videos there)
Cons:
Missing buttons in the interface
Drag-and-drop functionality sometimes gets laggy
Limited customization
No mobile access
Issues when handling large uploads
Canto is one of the most popular DAM platforms out there. Equipped with innovative features (AI-driven tagging and facial recognition), the platform has plenty of fans among business owners, freelancers, and non-profit organizations. However, Canto comes with inconveniences — such as long upload time and low customizability.
Main features:
Asset sharing
Asset tagging
Version control
Permission control
Integrations with InDesign and other Adobe Tools
Collaborative features
5. Sync.com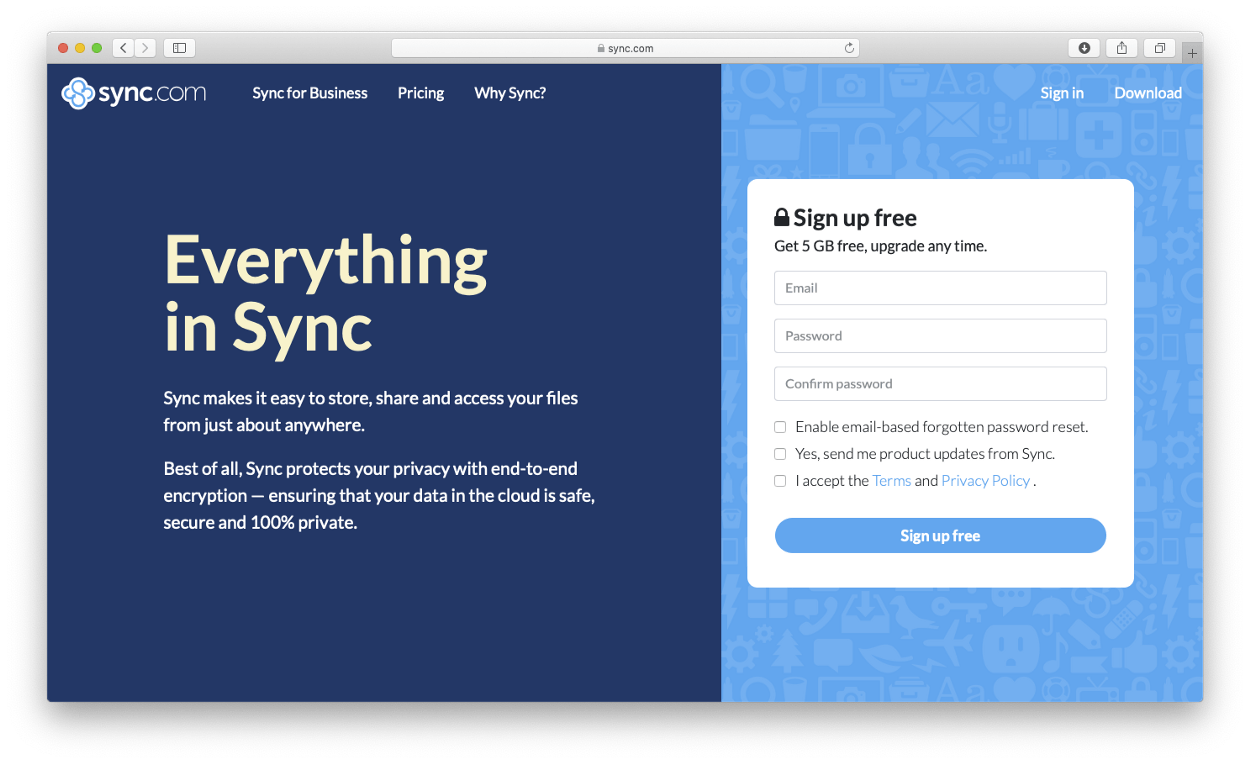 Pros:
Unlimited storage
Intuitive interface
Security encryption
Cons:
No way to play files within the platform
Inflexible pricing
No video editing features
Sync.com is a cloud storage platform that puts security as its top priority. You can limit file access in many ways — password-protect videos, choose who can download and upload to the virtual drive, etc. Sync keeps your files protected from hacker attacks as well, with the AES-256 encryption.
As for the functionality, Sync isn't the best platform to manage videos since it's missing basic video editing features and has no built-in multiplayer.
Main features:
Unlimited storage
AES-256 encryption
100+ file types are supported
Meta-tag support
6. Amazon Drive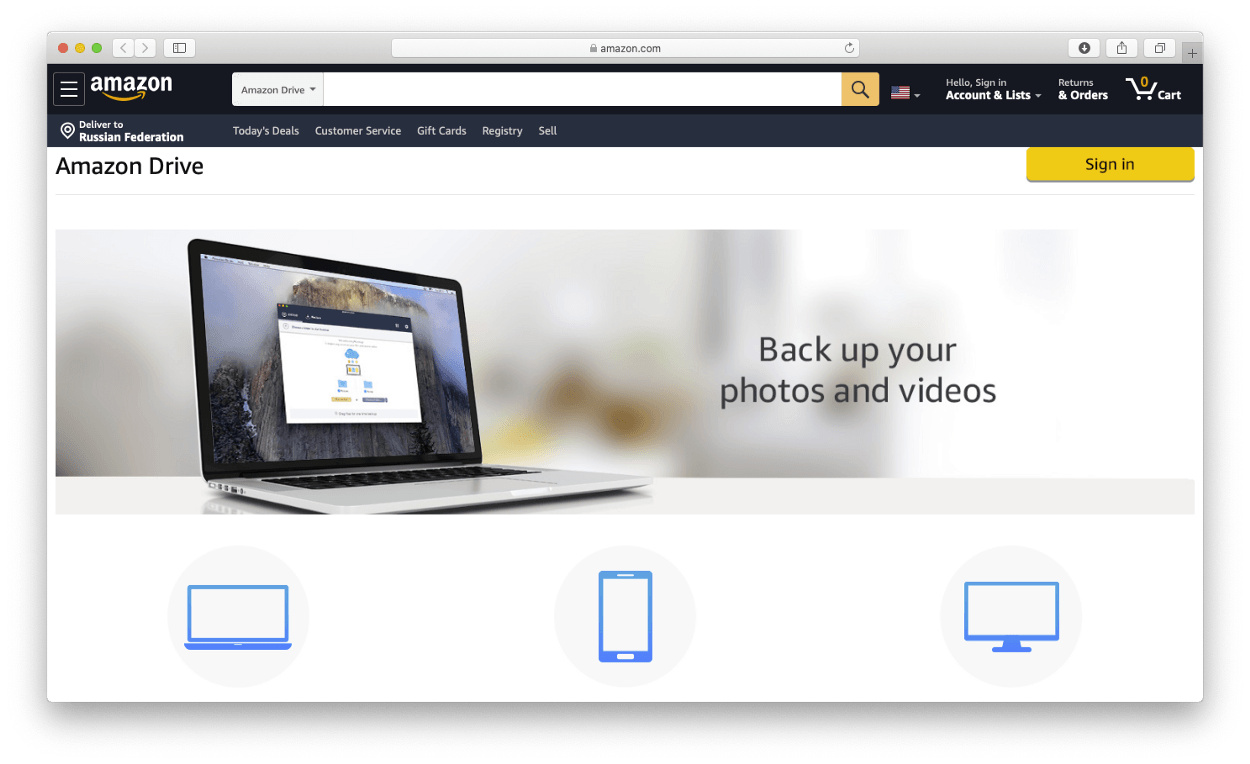 Pros:
Free for Prime users
Easy to use
Lots of integrations
Cons:
Limited video storage
Few search criteria
Amazon Drive is a collaborative file manager used by SME owners, educational institutions, and non-profit organizations. The platform is geared towards teams, with tools like version control, asset sharing, and others.
Amazon Drive has an intuitive interface that doesn't require more than a few weeks to master. The ease of use, however, comes with storage limitations, limited tagging support, and no advanced editing.
Main features:
Easy-to-use
Integrations with other Amazon tools
Free 5GB of storage for the retailer's shoppers
7. Filecamp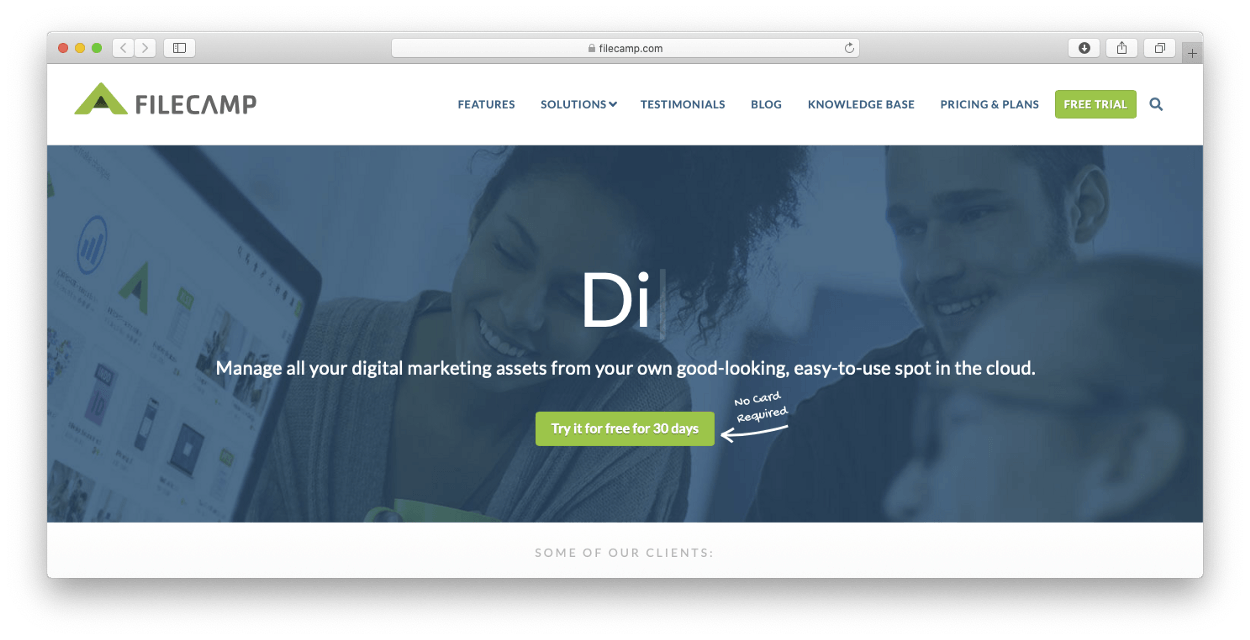 Pros:
Proactive customer service
Fast bulk file upload
Asset tagging
Cons:
No way to enlarge images
No grid view
Poor mobile optimization
Performance bugs
As a relatively new tool, Filecamp is still in development. As for now, the platform covers the main pain points business owners face when handling digital assets (struggling to locate a needed file, commenting on assets in teams, tracking updates, etc.).
However, Filecamp has a long way to go until the platform becomes convenient for users — right now, the mobile version is poorly optimized, in-browser performance bugs are common as well.
Main features:
Filtering assets
Built-in converter
Version control
Asset sharing
Real-time update tracking
Advanced reporting
Any other video cloud storage options?
Sure. There are lots of video platforms available in the market. And their number continues to grow progressively, along with the popularity of video marketing.
Here are a few more online video storage alternatives:
Which Video Cloud Storage Platform is the Best For You?
| Tool | Best known for | Designed for | Integrations | File upload limit |
| --- | --- | --- | --- | --- |
| Pics.io | Teamwork and cooperation in your production agency | Creative agencies, designers, marketers, software developers, NPOs, educational institutions, businesses of any size with lots of content | Adobe Creative Cloud, Google Drive, Amazon S3, Zoho CRM, Slack, Zapier, Google Add-ons, etc. | 5 TB |
| Adobe Experience Manager | Video editing | Website managers, UX/UI designers | Amazon SNS, Salesforce, social media apps | 2 GB |
| Aprimo | Marketing campaign management & monitoring | Small & medium-sized business owners | Dynamics CRM, Adobe, Google Workspace, etc. | 2 GB |
| Canto | Innovation | Large-scale business owners, partly SME | AWS, Dropbox, Office, Wordpress, and others | 5 TB |
| Sync | Security | Marketers, SME owners, non-profit managers | Social media websites, Wordpress, Google Workspace, and others | No (but from 40 GB, the app becomes much slower) |
| Amazon Drive | Ease of use | Individual users, SME owners | AWS tools, Zapier | 2 GB |
| Filecamp | Functionality | Marketers and other SME owners | Google Workspace, Adobe, etc. | 4 GB |
DAM software — the best solution for business
Are you eager to skyrocket your team's efficiency? Do you want to keep track of file edits, comment on your peers' work, and find needed videos in the blink of an eye? If so, choosing a digital asset management platform is a way to go.
As you can see, DAM meets all the criteria for efficient teamwork — security, transparency, ease of use, and the ability to access files via any device.
Here's what DAM means for your business:
Effortless collaboration
All files are stored neatly in one place
Security and ability to restore lost files
Built-in video editing
Lightning speed file location
Send videos and images to clients as a stylish website (with a custom domain name).
---
After giving digital asset management a try, you'll realize what game-changer it is for the team. Handling your files intelligently is easy — go to Pics.io and book a demo!
Give Pics.io DAM a try
Free 7-day trial
No credit card required
Set up in 3 minutes or less