I don't remember a time when teamwork got this much attention. Since the pandemic hit and the majority of the workforce shifted to a WFH model, we've been hearing a lot about the importance of teamwork and being able to rely on team members.
Because the truth is, no matter how passionate you are about your job, if your workplace isn't rooted in comradery and you don't feel like you're all working towards the same goal, you won't reach your full potential as a firm until you all get on the same page.
While every individual has a specific set of skills, just like Liam Neeson, teamwork is the place where they should get to shine and feel empowered to share their ideas, without micromanaging.
Teamwork should be one of the core values of your company, and like anything in life, it should be worked on continuously. If you're wondering how to foster this type of environment and put emphasis on loyalty and mutual support, I have just the right words for you.
#1 How to foster a creative environment
Allow your team members to find their own way of working together that fits their needs and day-to-day schedule. Make them feel free to make their own decisions and take risks. By allowing them to create their own workflow, you'll empower cooperation between departments and remove the unnecessary and time-consuming hierarchy.
The best brainstorming sessions are the spontaneous ones that start out of friendly banter. If you have that in your company, consider yourself lucky and capitalize on those moments. It's not an exaggeration to say that the number one killers of creativity are meetings that could've been emailed. The best way to foster a creative environment would be to get rid of unnecessary meetings and work towards more productive ones.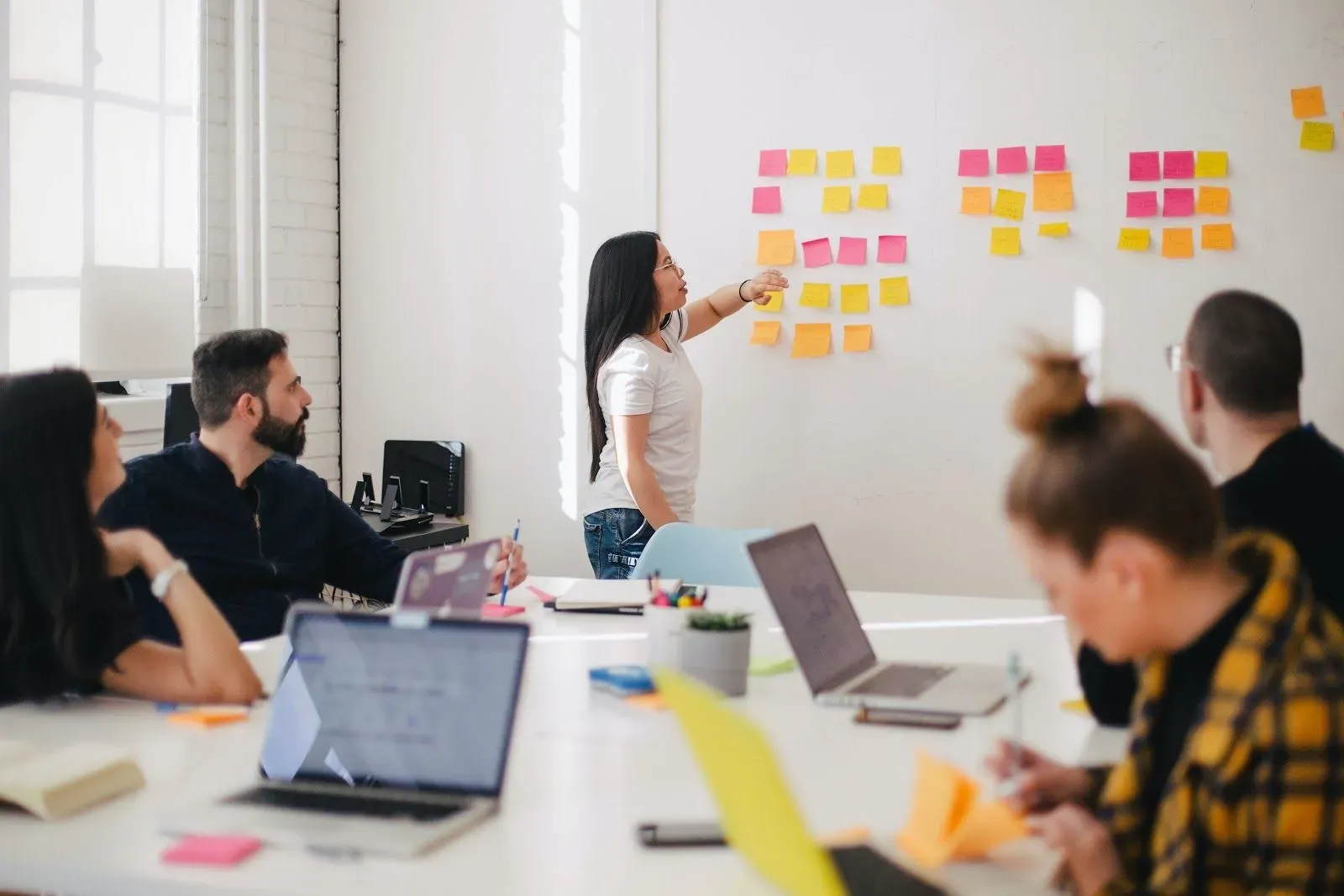 In order to capitalize on your meetings, you should create and share your agenda in advance. That way you'll make sure that every meeting you schedule has a purpose and a goal. This also helps your team members prepare with materials, ideas, and tools.
Lastly, make sure to pick a person designated for taking notes. They don't have to be at a professional scribe level, but they need to capture all the ideas, plans, assignments, and due dates. Once they share their notes with the rest of the team, the fun part of the creative process can begin.
#2 How to put emphasis on communication
Good communication is the key to any relationship, including a business one. Your team members likely came from different backgrounds and maybe at first glance they don't have a lot in common. If they don't feel comfortable around each other, they'll be less likely to share ideas.
The most important thing to remember about communication is that it is always a two-way street. Talking at your team members and not actively listening to them will get you nowhere. They are not interested in motivational speeches or quotes, they want to see that you actually listen to them and understand their point of view.
At a certain point, communication has to turn into action. The best way to show someone you care is by acting on it. If your team members bring up their concerns about a certain issue, act on it, and show them you're willing to meet them halfway.
This will translate to a better user experience for your clients since better communication within your team leads to a better understanding of your product/service thus leading to a more concise sales pitch.  

The first step towards great communication is leveling out the playing field. If your team members are struggling to get on the same page in an office setting, take them out for lunch. The less formal setting will help them feel more at ease and let their guard down.
Experts in managing remote teams also suggest working on asynchronous communication, which allows your colleagues to have enough time for the best solutions and answers, and it certainly relieves the work stress.
With that in mind, it's important to choose a sharing platform that allows easy access to your data at all times and lets you share any data with your colleagues. Pics.io is a perfect platform in that regard with its unrestricted digital library and integrations with tools such as Slack and Google Drive.
With Pics.io, you can transfer all your data into one centralized location and organize your communication concerning assets there. Ask questions about your files right under the asset, tag your colleagues, and mark areas on images you want to clarify.
Forget about tons of emails with links & digital assets – your conversations won't be scattered across different messengers anymore.
Pics.io DAM could also help you organize your communication with clients right. Of course, your prospects won't have access to your local library. But we have unique customizable websites in case you'd like to share your portfolio in the most presentable way.
And here's the best part: your customers/partners/freelancers could tag you & leave comments under those shareable assets. Email communication is so last year already!
Last but not least, if you have a new person joining the team, prepare a few ice breakers both of them and the team will enjoy. A great relationship between coworkers doesn't develop overnight, so don't expect miracles in the beginning. However, as long as you keep working on fostering that relationship, you will be pleased with the results.
#3 How to set clear goals
Working towards the same goal is the best way to cultivate comradery. Think of that when setting goals for your colleagues. Give them group goals or monthly quotas they have to meet and let them evaluate the best strategy for achieving their plans.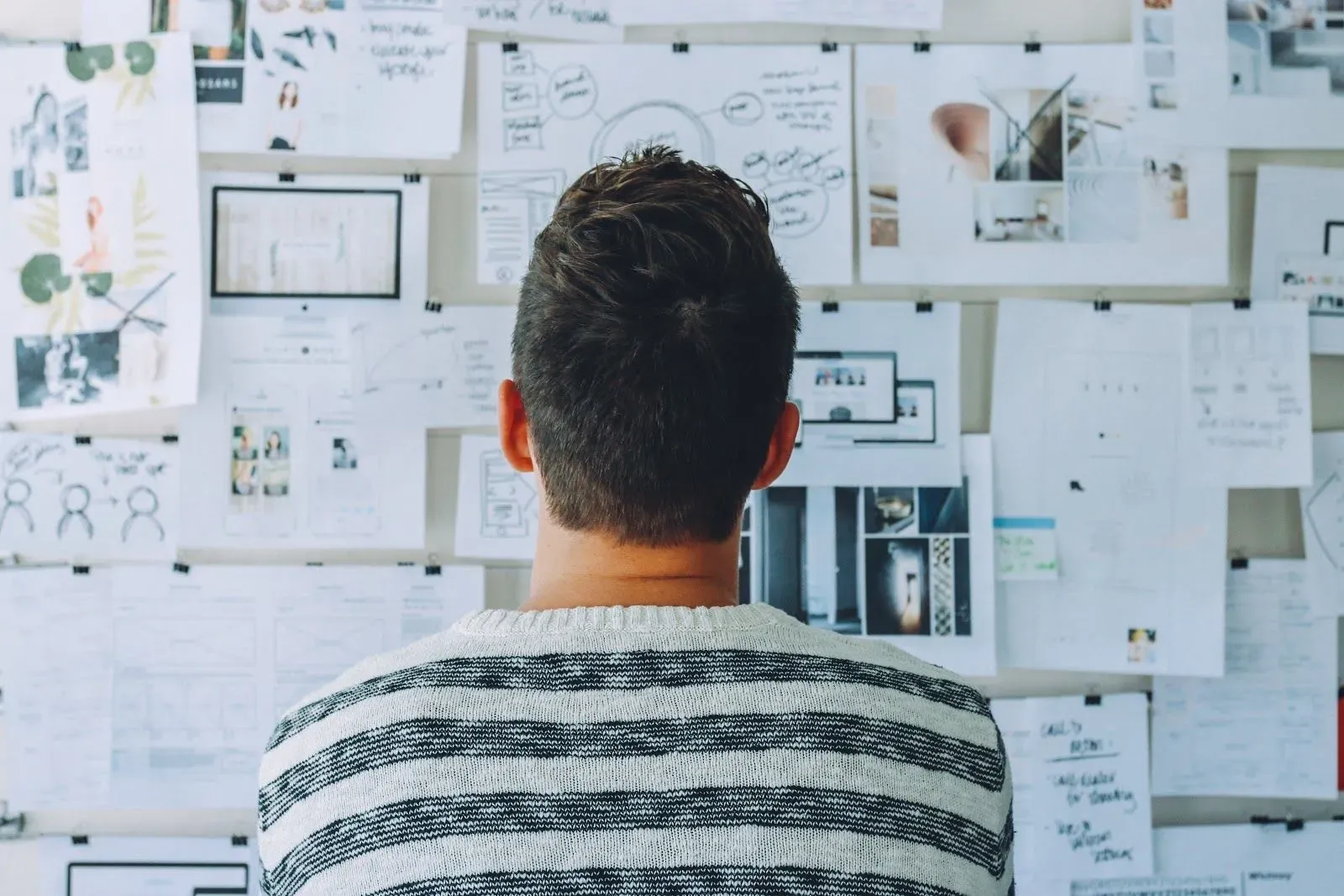 This is where a little friendly competition goes a long way. Set monthly quotas for all your teams readily available to everyone in the company and create a low stakes competition where you award the best team. Awarding teamwork ahead of individual achievements emphasizes the importance of working in teams.
As we all got to learn from group projects in schools, team members that feel valued will perform at a higher level than those that feel under-appreciated. When reevaluating your team's achievements, you'll clearly see if the team runs like a well-oiled machine, or if it has a few loose screws.
In the latter case, you'll have to sit down with your team and discuss what could be done better and what has to change. Listen to their input and try to find the best solution for everyone.
#4 How to use words of affirmation
I'm not talking about your love language here, this is simply a reminder that people's need for affirmation doesn't go away as they enter the workforce. Everybody likes to hear that they've done a great job.
Even if a project goes sideways, you can find the good in your team members and praise their leadership, resilience, and the way they handle difficult clients. When talking to them, feel free to mention their future standing with the company.
Make sure to congratulate your employees, both publicly and privately, and award them accordingly. Quarter year bonuses or extra vacation days serve as great motivators and reinforce the importance of teamwork.
Finally, with all this being said, it's important to reiterate how important it is to continually work on bettering communication and teamwork because that's the only way to have real and lasting results. If this is a problem within your organization, you may want to consider creating online courses that focus on the areas where improvement is needed and offer them to your employees. Doing so can be a very effective way of addressing shortcomings in the organization.
Like what you've read? Tell us in the comments if you've used any other tips for making teamwork more effective in your company!
And if you're looking for an excellent digital asset management solution – Pics.io is the right tool for you. Store, organize, & distribute your files the most productively.
Give Pics.io DAM a try
Free 7-day trial
No credit card required
Set up in 3 minutes or less
---
Author
Petra Odak is a Chief Marketing Officer at Better Proposals, a simple yet incredibly powerful proposal software tool that helps you send high-converting, web-based business proposals in minutes. She's a solution-oriented marketing enthusiast with more than 5 years of experience in various fields of marketing and project management.