We live in a period of uncertainty when nobody knows when it comes to an end and how the world economy will transform tomorrow. If you are not a newcomer to the business world, it is likely that it is not the first time your company has come through a crisis period. The problem with the modern crisis is that we do not know exactly how long it will last and how severe it could become. But, the thing which is clear for everyone is that we have to prepare for the turbulence period and change the business processes to meet the new challenges.
Some economic sectors experience a hard time like hospitality and tourism. Some other spheres like the gaming industry do not experience any problems. Nevertheless, every sector is more or less impacted as the business environment changes. Many businesses focus on costs cut and do not plan investment into new instruments. However, you have to remember that regardless of the business you are in, it is the time for transformation. To make it successful, you have to make sound investments in the instruments that might help you to survive and beat the competition in the future. Digital asset management software is exactly the instrument you need.
Let's examine why you need DAM these days?
How Does Digital Asset Management Help in Crisis Times?
The effectiveness of investment is the most important thing in crisis times. Companies have to choose instruments to raise their productivity, cut costs and streamline business processes to outperform the competition. Digital asset management is one of the tools that is not a nice-to-have, it is a must-have.
DAM system raises the team productivity in a number of ways
In the modern period, more than 90% of businesses are going remote and the business processes are transformed following the new reality. Here, the control and effective collaboration within a distributed team is the key to business success.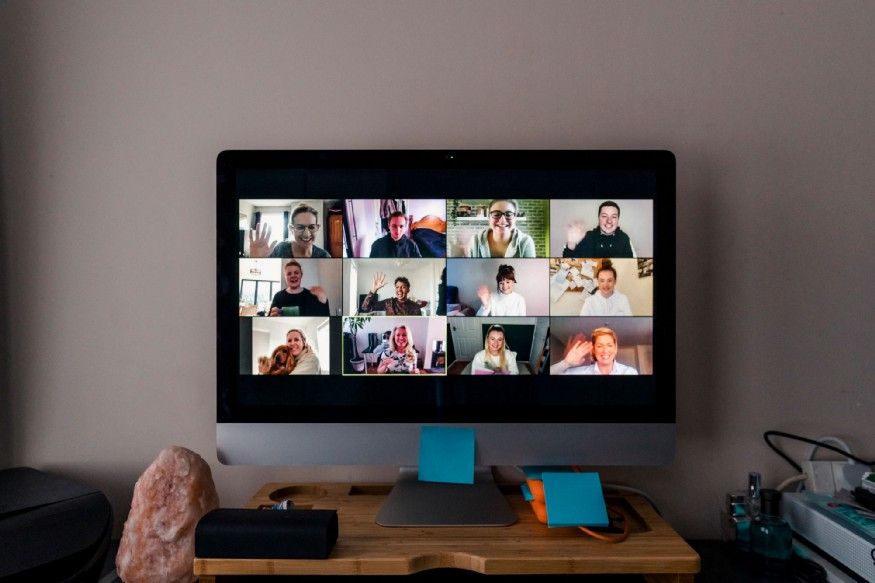 How DAM can help in these processes?
Provides one centralized digital hub for your assets — when everything is stored on a central network server, it can only be accessed from the office. Even worse, many times files are stored on various CDs, thumb drives, or personal cloud storage, so it's not even centralized in one place. Having everything stored on a DAM gives everyone easy access to files from anywhere.
Reduces time on assets search — you do not have to waste valuable time on the assets search. A digital asset management system helps to find the required files in seconds and spend more time on high-value work. You can build the hierarchical structure of your digital asses and easily navigate across files using keywords, metadata fields, and various sorting modes.
Guarantees effective communication and reduces costs on doing the same things twice — The notification center with the DAM solution can become a powerful tool for informing your team on the latest updates. That means each member of your team has the most up-to-date materials, media statements, and other crucial information that is always in the right hands at the right time.
Organizes coordination of distributed teams — when your team is working remotely or you have freelancers making some specific jobs for you, there is a need for a tool that helps to coordinate teammates, share with them the specific assets and control their work. You will also have one central place for reviews, approvals, and feedback on working files.
Monitors your team performance — with DAM you can take control of your teammates' workflow, receive instant alerts and follow-ups to monitor team performance. You can also get statistics on teamwork as well as to control permission and team roles to avoid data leakage.
Digital asset management keeps your brand consistent
To build customer trust and loyalty, and to save them, which is especially important these days, every brand must create unique and consistent customer experiences. Content is a key component to drive these experiences. It educates your audience about your brand and communicates your personal brand story. But to achieve this, you need brand consistency.
In a saturated market, consistency is critical when shaping brand perception. Your brand's values and identity make you stand out from your competition. Consequently, it is vital to ensure your branding is consistent across your website, social media accounts, and marketing assets.
Leveraging best practices for digital asset management helps to ensure brand consistency by:
Storing digital assets in a central location, accessible from anywhere.
Ensuring the latest and approved assets are used by suppliers and staff
Enabling easy sharing of documentation and content.
Controlling and restricting user access to ensure limited file editing.
Streamlining the distribution of digital assets.
Measuring performance to streamline the number of assets used.
Remember that customers will choose your brand in crisis only if they can trust you. The other thing is the relationship with the existing customers. Help them to survive in crisis and they will make extra profits for you when it finishes. Therefore, you can't make mistakes and damage your reputation in any way. Your brand consistency has to remain perfect.
The right DAM secures your assets
From social media to downloadable PDFs, brands must be aware of how they manage their digital assets because they contain confidential and sensitive information. Hacks, data theft and loss, and accidental leaks are increasing. They will only strengthen in the crisis period. Most brand managers have assets spread across different digital devices, with little control over them.
File-level security is not easy to manage and set for asset permissions. What typically happens is someone enables open access to a digital asset collection. The content is exposed, and anyone can access or take it. With a DAM system, you control access via a combination of permissions and roles so unauthorized users cannot gain access and misuse your content. DAM provides a proactive approach to security with built-in security features and multiple back-ups of your digital assets. For example, they are stored in the cloud and have features such as AI and rights management.
Final thoughts on effective DAM investment
We have already learned that DAM systems store assets in both metadata and binary formats which offer enhanced safety and security. DAM works with you to secure files, protect public assets via watermarks and define control lists for customized permissions, so assets are only usable to those who require them. DAM offers end-to-end security by classifying assets with keywords, metadata, digital rights and other unique criteria based on use cases; for example, mock-ups versus production files. Furthermore, collaboration and approval processes are safe with defined access rights.
You might ask yourself whether it is the right time to spend money on such a solution? If you are still not sure, please explore one additional argument. The investment in the DAM can seem substantial in the short run but will help you to gain much in the long run. You get one central hub for your digital asset and do not require additional tools. You get one comprehensive system for managing the full lifecycle of digital assets, like Pics.io, which connects workflows and assets across the wider enterprise and enables teams to manage work, review and approve assets, and distribute them, all in one place. Building such a system, you will cut the costs on assets and you will quickly return the money on your investment.
You should also keep in mind that with Pics.io you can start just small. The final thing you have to remember is that cutting costs won't create growth, but increasing efficiency will. DAM is exactly such efficient growth helping to outperform the competition in the long run.
Give Pics.io DAM a try
Free 7-day trial
No credit card required
Set up in 3 minutes or less