If there's a single company that made the world of difference in the way we handle creative processes, then it's hands-down Adobe. Creative Cloud is a go-to suite of tools for most designers, photographers, and video creators.
Since we use CC so often, integrating it with digital asset management tools is crucial for working efficiently and organizing your drafts. In this post, we will explore the benefits of connecting DAM tools and Adobe Creative Cloud and describe the process of integrating the two using Pics.io as a reference.
Discover the Power of Adobe Creative Cloud
Adobe Creative Cloud is a one-stop-shop for all things creative. It helps designers, content creators, and marketing teams create compelling visuals, video content, animation, format ebooks, banners, and other promotional materials, create portfolio websites - the list could go on forever.
Here is a rundown of top Adobe Creative Cloud platforms that help creators out the most.
Adobe Photoshop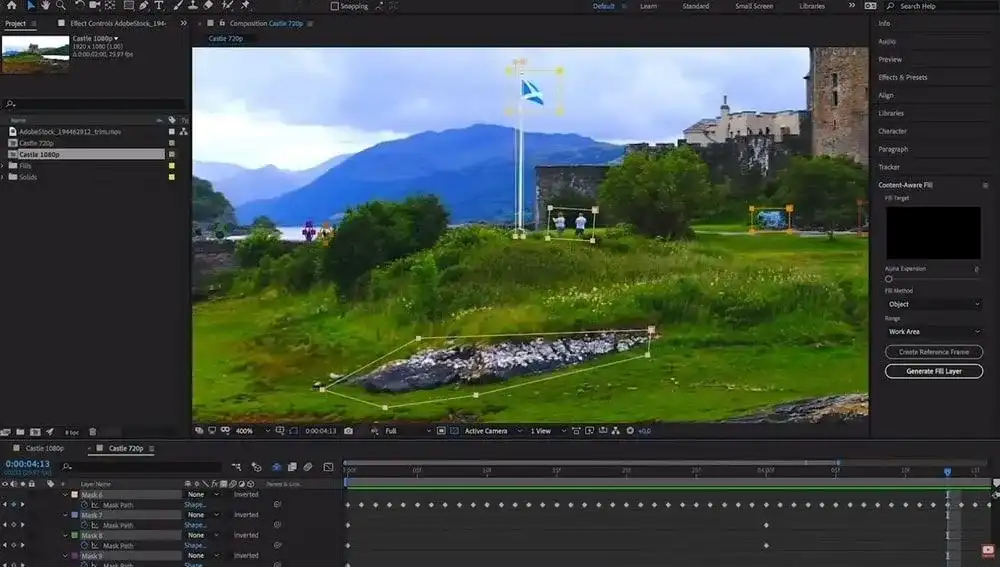 Photoshop is a powerhouse when it comes to editing photos, cropping, resizing, or overlaying pictures. The platform offers designers dozens of powerful tools - masking, healing brushes, adjustment layers, clone stamps, transformation, and many others.
Adobe Illustrator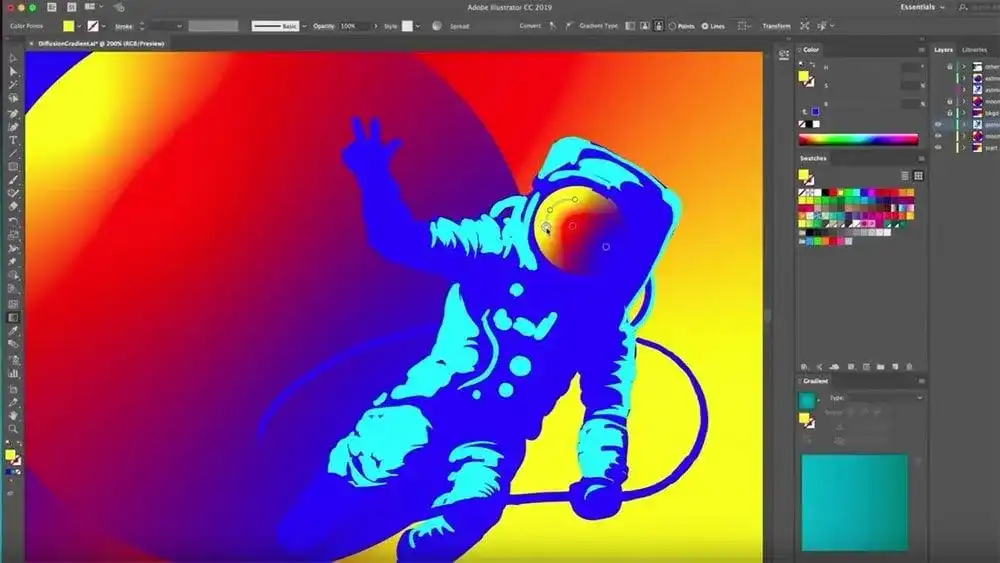 Adobe Illustrator is the second home for many logo designers. Here, you'll have all the tools for creating and editing vector graphics at a hand's reach. Other than its robust toolset, resizing images without losing the quality of the visual is Illustrator's major perk for creators.
Adobe InDesign
Adobe InDesign helps content managers publish their work online. Lately, the program has been consistently pumping out powerful features - layout alternation, liquid content, optimized text frame fitting. I like how convenient the interface is as well: for instance, you can split the workspace into two parts to compare revisions of the same file.
Adobe Premiere Pro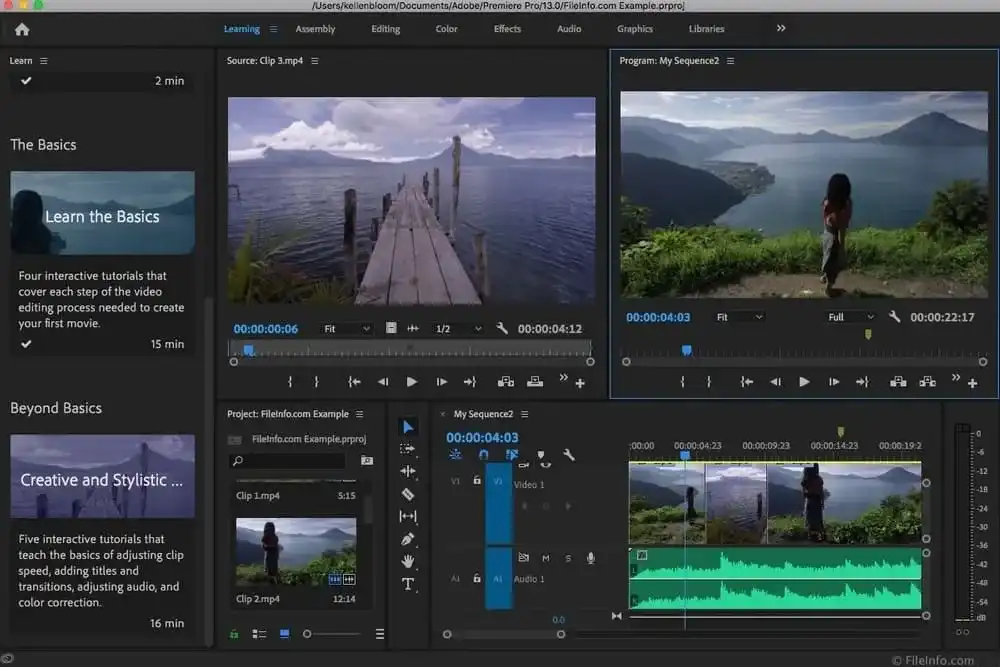 Adobe Premiere Pro is not an easy tool to master since it's jam-packed with video editing features. However, a long onboarding process is worth spending time for - at the end of the day, you'll be able to tweak the video's color palette, edit VR footage, normalize audio levels, etc.
Adobe After Effects
If you want to add animation, CGI effects, or motion graphics to a clip, Adobe After Effects is just the right tool for the job. AE is what most creators use to connect clips seamlessly, create titles, animations, or epic intros. The tool has a powerful template ecosystem - there are over 2 million premade effects, logo templates, lower thirds, and other motion graphics assets.
Why You Should Integrate Adobe Into DAM?
If you are an avid Adobe Creative Cloud user, you know that organizing different types of assets is not easy. Finding a needed visual, sending it over for approval, or sharing it with a teammate for collaborative editing takes a handful of emails and eats up a lot of creative teams' time.
The good news is, there's a way to organize your Adobe Creative Cloud files efficiently - that is by integrating Adobe CC with a digital asset management system. The teams of creators we support at Pics.io had a lot to say about the difference integrating Adobe into DAM made:
"Our approval time was cut by half after we integrated Pics.io with Adobe. Being able to upload Creative Cloud assets via Pics.io made a huge difference. Other than that, it gave us more confidence in data integrity since all of our files got a cloud-based back-up".
Dave from Bruno Creative

Let's take a closer look at the benefits of integrating Adobe Creative Cloud and digital asset management tools:

The shortcut between the DAM platform and your creative workplace. Adobe Creative Cloud integration helps teams access Photoshop, Illustrator, and other programs via the file management platform and vice versa in one click. This way, you and your peers will no longer have to switch multiple tabs when managing assets.
Finding PSD files easier. Top-notch digital asset management platforms (like Pics.io) offer teams a wide range of tools - version control, metadata editor, keyword generator. Integrating these DAM solutions with Adobe files means improving your team's efficiency - you'll be able to manage files, add comments, assign tasks to peers.
Editing creative cloud assets in DAM, as well as adding an asset stored on a DAM platform as a Photoshop or Illustrator layer in just a few clicks.
Finding a needed Adobe CC file easily using keywords and tags - integrations make it easier for designers to consolidate all Adobe Creative Cloud files into a unified library.
Pics.io and Adobe Integrations
If you are using Pics.io for digital asset management (and that's a wise choice, indeed), make sure you make the most out of the platform by integrating it with your go-to asset editors.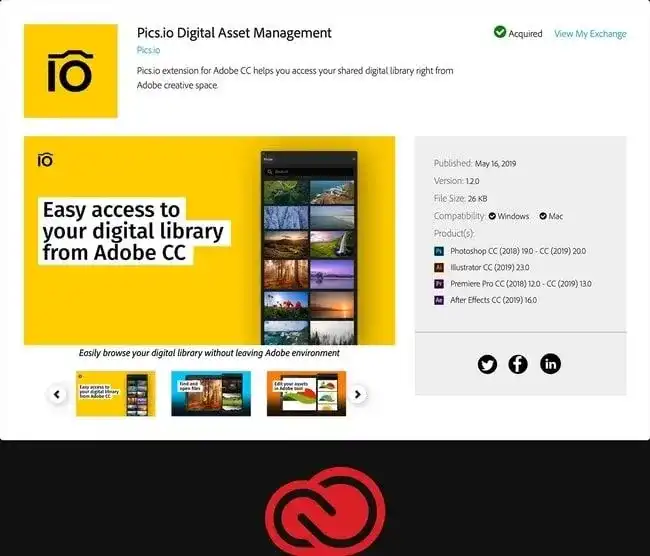 At the moment, Pics.io is integrated with Photoshop, Illustrator, Premiere Pro, and After Effects. Let's take a closer look at how teams use these shortcuts.
Photoshop

"Integration of a whole bunch of file formats seems the most important thing… and from a designers view the plugin for Adobe PS and AI came in just perfectly".
Benjamin Frischbier
Art Direction
SAE Institute GmbH

Designers heavily rely on Photoshop to create and edit visuals. For photographers, being able to organize PS assets is just as important. That's why we made sure that Pics.io fully supports creators in their day-to-day editing and retouching tasks.
Pics.io for Photoshop is an easy-to-configure plugin that allows teams to:
Save files directly to Pics.io libraries without having to leave the Photoshop workspace.
Finding a needed PSD in seconds using customizable keywords and tags.
Leaving comments and tracking changes in all versions of a PSD file via the Pics.io platform.
Here's a real-life example of a medium-scale photography agency using Pics.io to improve the team's efficiency:
"As photographers, we handle the bulk of our work in Photoshop. That's why we needed to find a DAM platform that would support PSD files. Thanks to Pics.io, our entire team can share RAW assets, edit PSDs in a built-in editor, and find a visual for a reference. We enjoy using a metadata editor as well since it helps keep track of models and agencies we contact for shoots, mention the date of the shoot, and the equipment we use.

Pics.io helped our team deal with the chaos of day-to-day photo editing and retouching and gave us more confidence about meeting our deadlines".
Illustrator
"Adobe Illustrator is one of my favorite tools but sharing files with teammates and clients has been a struggle. Pics.io came in extremely handy - now I can create proofreading websites to send logo designs to my clients and discuss drafts with peers using folders. It's nice to not have to save all design drafts on my PC anymore."
Designers and marketing teams rely on Illustrator a lot to create logos and infographics. That's why we created a comfortable way to connect Illustrator tools with Pics.io features. The integration helped marketing and creative teams cut feedback loops, avoid effort duplications, and keep all their vector assets in a centralized library.
Here are the benefits of connecting Pics.io and Adobe Illustrator:
Being able to open and save vector files to the Pics.io library directly from the Adobe Illustrator tab.
Monitoring edits, commenting on them, and viewing vector graphics as a team.
Organizing your graphic library with the help of tagging, keywording, and a built-in metadata editor.
Integrating Pics.io and Adobe Illustrator improves the efficiency of file management and helps avoid messes in storage.
For example, if you are a logo designer, having multiple drafts of the same design pile up over time is daunting and annoying. Pics.io helps teams keep multiple drafts under the same filename, making the file library organized and easy to navigate.
Premiere Pro
I really like the integrations available with Adobe Premiere Pro. I appreciate the ability to collaborate and review work products at multiple levels and the features that allow you to edit, rework and approve with appropriate security authorizations.
Arnold from Lokyatha
We integrated Pics.io with Adobe Creative Cloud to help videographers create high-quality content and let the platform handle file organization and management. The tool is integrated seamlessly into Premiere Pro's editing environment - you will be able to label tools with custom keywords, add metadata, and monitor revisions.
Here are the benefits of Pics.io integrations for business owners, marketing teams, and creators:
Keep all the media you need to use in the video in centralized storage and access it directly via Premiere Pro.
View projects and share them with teams via Pics.io without having to change the file format.
Use Pics.io to edit, compare versions, and comment on Premiere Pro projects.

Video editors use Pics.io to keep track of all input media they will use in a video. Other than that, our clients rely on the platform to see projects without exporting them, compare video revisions, crop clips, and store Premiere Pro files in secure, accessible storage.
After Effects
The direct integration with Google After Effects saves us lots of video editing and admin time.
Rob from Plastic Bank
Motion graphics designers will also have an easier time creating compelling video intros and epic visual effects if they use a Pics.io integration to store After Effects assets. Here's how Pics.io will improve the efficiency of using AE:
You'll be able to upload new AE assets from Pics.io and save projects to cloud storage in a few clicks.
You'll find files in a flash - entering a custom keyword to label files or generate an automatic one eliminates the need to waste time looking for the right media.
You can open Adobe project files via Pics.io and share it with teammates.
A motion graphics designer can use Pics.io to share his work directly in the .aep format, without having to convert the file in a video or visual file type. Other than that, integration with Pics.io adds new features to your AEF workspace - flexible tagging, version control, and others.
How to Integrate DAM and Adobe Creative Cloud?
As for Pics.io, we created an intuitive and easy-to-set-up integration with Adobe CC. To add DAM functionality to your workplace, you need to download a corresponding plugin from Adobe Exchange. With this plugin only, you'll be able to optimize Photoshop, Illustrator, Premiere Pro, and After Effects workspaces.
Integrating Adobe Creative Cloud and DAM is a difference-maker for teams. Give Pics.io a try - connect it to CC tools to fuel the efficiency of your creative process. Start a free trial or book a demo to explore the platform's full potential.
Give Pics.io DAM a try
Free 7-day trial
No credit card required
Set up in 3 minutes or less