As a writer, you likely already know how important it is to keep your blog materials organized. Losing something simply isn't an option.
But, does it ever feel like it's out of your hands? It doesn't have to with the right tools and resources in place. Utilizing technology is one of the best ways to keep yourself organized and keep your work safe.
If you happen to work with a team, using things like cloud storage and automation can help to make sure you're all on the same page. It will also ensure that your work never gets lost, and you can see every change that's been to it.
So, from workflows to the final edit, how can you keep your materials organized?
Let's take a closer look, so you can feel confident in the safety of your hard work.
The more you let technology take the wheel and enjoy what you're doing, the more you'll have a chance to focus on the beauty of your writing, rather than the nuts and bolts of it.
Build Your Tools around Your Workflows
Everyone has different workflows. In school, you may have had a different style of learning than others, and the same goes for the way you work. That's not a bad thing, and you should choose a workflow that "works" for you.
With that in mind, it's always a good rule of thumb to build your tools around your workflows and not the other way around.
There are so many tools and resources out there that might appeal to you, so don't be afraid to do some digging and experimentation.
Tools are meant to make your job and your workflow easier. After all, blogging can be complex.
So, if you're just using the WordPress app and nothing else, it might not be enough for you. That's especially true if you're working with a larger team and need everyone to stay on the same page.
By utilizing the right tools and organizing them around your natural workflow, you won't have to constantly tweak or change things.
That allows for more efficiency and organization, so you won't be pulling your hair out or chugging that fifth (or sixth) cup of coffee for the day.
What Is a Workflow?
Not sure what a workflow actually is? It's more than just a marketing term or a catchy buzzword.
Workflows are different for individuals and teams. But, in a company setting, workflow refers to a series of tasks, to be completed in a sequence.
Your workflow might use a different sequence than someone else's. But, when you're working as a team, everyone needs to be on the same page. Increasing your team's productivity is a goal for many companies.
That's why company workflows involve people, tasks, deliverables, and tools. The best workflows for a team include outlines that keep everyone in the know, progressing through editing stages in steps (with a job for everyone involved), adding illustrations, and finally getting signed off by the client – also known as the best day ever!
Digital Asset Management is the Best Tool to Suit Your Workflow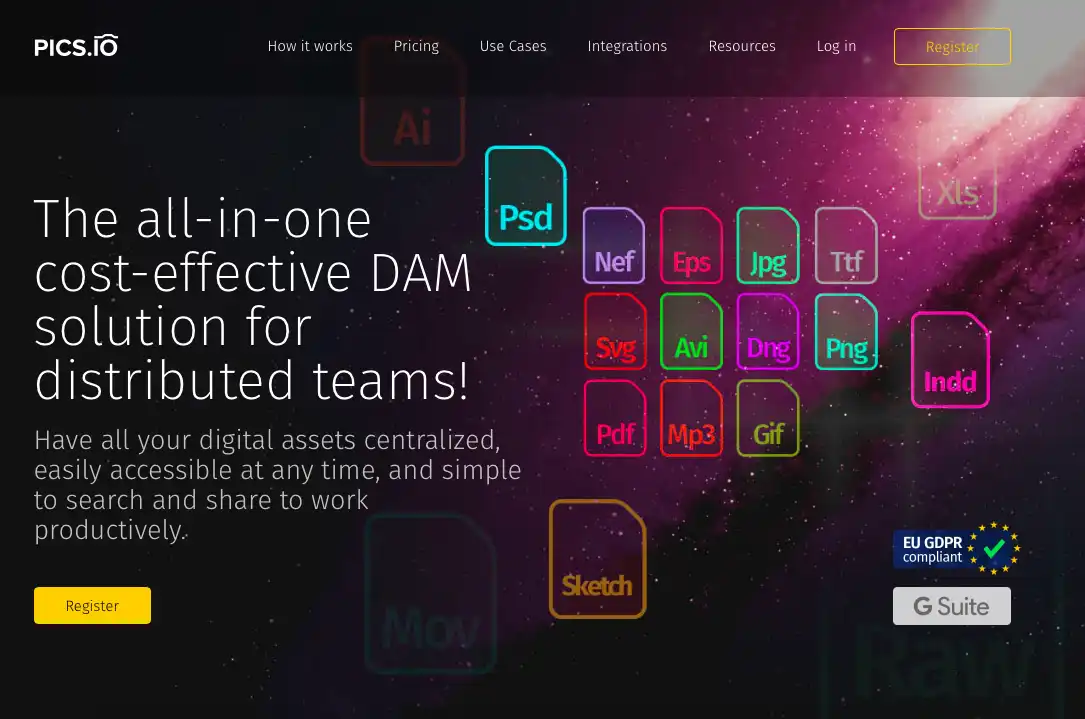 When choosing the right tool for your company or project, don't forget to check on Digital Asset Management. It's the best tool you can find on the market to organize your data and build easy and quick access to your assets.
DAM allows you to arrange your data but in the way that is the most productive for you. Hierarchy of collections? Maybe tagging? Linked assets? Or any other logic that will work specifically for you and your team (then, consider custom fields).
But DAM strong points do not end with file organization. Here also secure third-party sharing, easy and simple versioning, side by side file comparison, and many other features. We promise you'll find all these useful to organize your data-related workflow as smoothly as possible.
BTW, you can also take a look at our Smart File Organizer e-book to get more tips on file organization.
Focus on the Communication Aspect
Far too many people think writing is a solo endeavor, but nothing could be further from the truth. When you're a part of a team, professional writing requires communication. Thankfully, technology makes it easier than ever to stay connected with your team through avenues like:
Even small moments of communication are easy. You don't necessarily need to schedule a call or video chat to communicate.
Instead, you can use things like Google Docs to leave comments on a piece of writing – either for yourself or another member of your team. It's a great way to leave feedback, as questions, and give constructive criticism.
Google Docs also lets you view a timeline of the editing process. That way, you can see what each person involved with the project has added or taken away. You can check back on different "versions" of the piece at any time, too.
Other communication tools, like Noteledge, are also wonderful for commenting on documents in PDF format. Noteledge allows you to include natural annotation and add attachments, including things like:
Typing
Writing
Drawing
Audio recording
Photos
Videos
Stickers
Whatever resource you use to keep your team on the same page, just make sure you keep communicating. It's the best way to get your projects done quickly while making sure they're perfect.
Cloud versus Local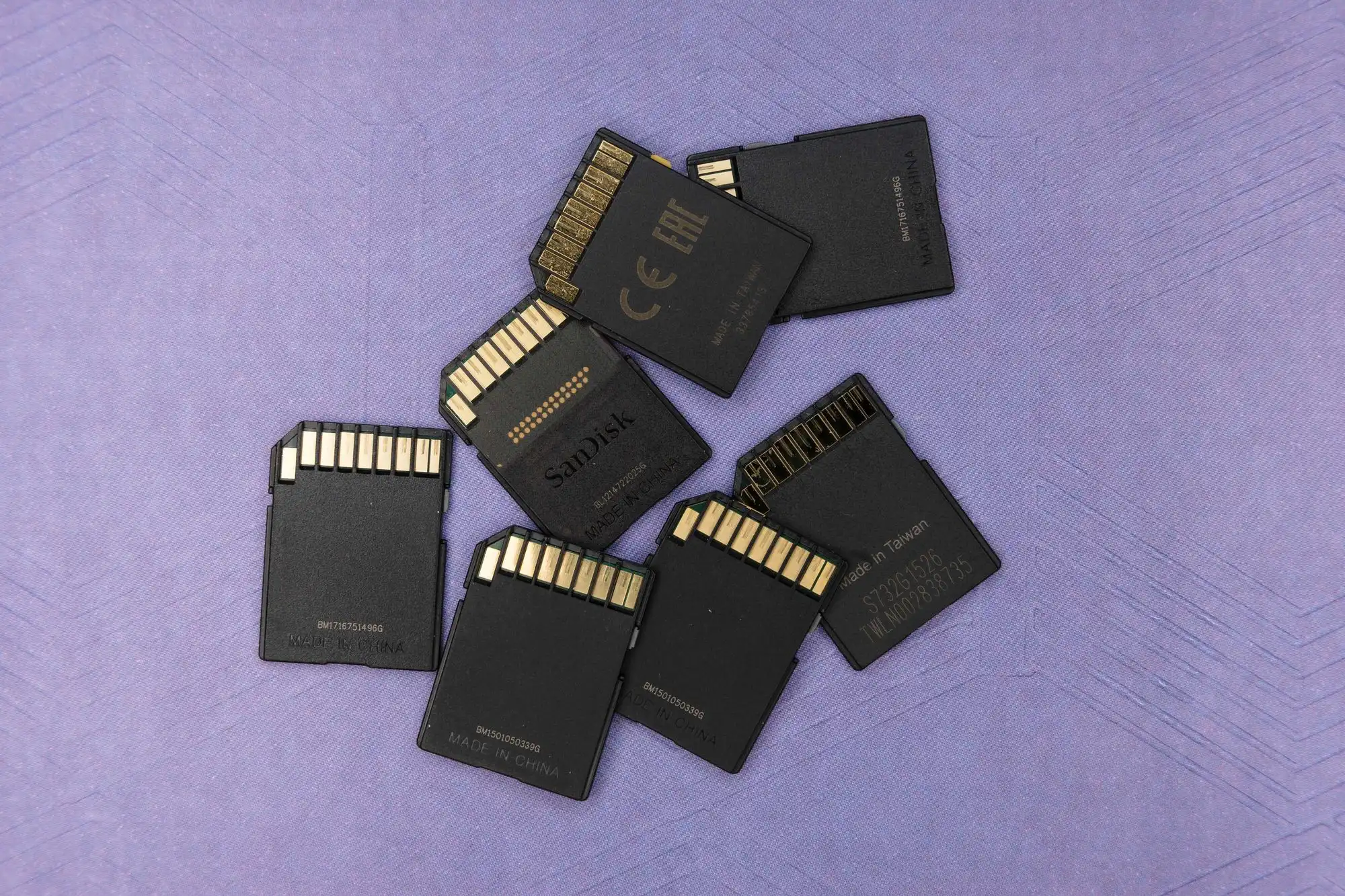 It's hard to escape the cloud. If you're not already using it, you've undoubtedly heard about it, and probably know what it's used for. But, if you're not already using it – why not?
There are pros and cons to each storage option, but the benefits of the cloud are pretty substantial, including:
Accessibility/shareability for everyone
File management and recovery
Security/file encryption
The ability to view in-browser
Easy downloading
Automation
Some of the potential drawbacks of cloud storage are that you have to have some kind of Internet connection, and the support isn't always the greatest if something should go wrong.
But, if you're working with a team (especially remotely), and everyone has access to the Internet, it's a virtually seamless way to store, communicate, and more.
With that being said, we're not going to completely count out local storage.
Some of the benefits of local include fast storage access, a snappy performance, and in-app features that are tailored toward print media. That can be helpful, depending on your line of work.
Work with Visualizations and Illustrations
Visualizations and illustrations are great for sprucing up a piece of content, whether it'll end up as something in your final draft or it's just a way to explain a point to a collaborator.
Thankfully, many writing apps allow for illustration integration – even Microsoft Word and Google Docs!
Of course, there are apps that give you more opportunities to go further with visualizations. We already mentioned Noteledge, but Vectornator and Visme are solid options, too.
They can be especially useful if you have any background in graphic design. But, it's not absolutely necessary.
It's important to know how to organize and store your illustrations on the cloud, especially if you're working with limited storage space.
If you have started to pay for storage, though, the best thing you can do is back up your illustrations as often as possible. Some services provide automated synchronization, which can be a huge help if you're a chronic "forgetter" when it comes to those things.
It's also essential to use a cloud space that allows you to share your visualizations with others. Not every platform does that. So, if you're going to have a lot of visual media in your writing, try using storage platforms that help you with that.
Link-Shared Documents: Know the Right Sharing Settings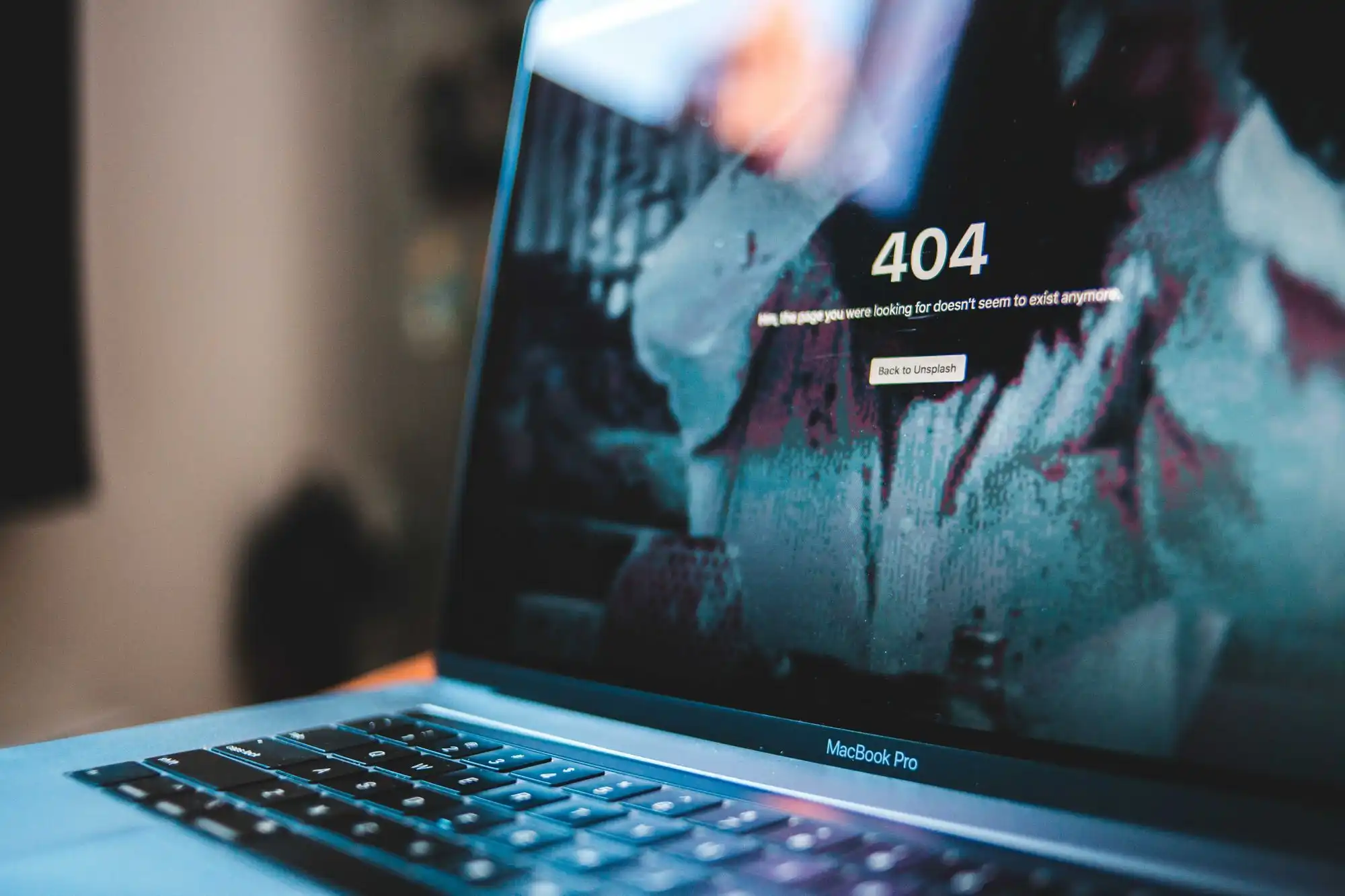 Link-shared documents are probably most commonly known as a Google Docs feature. When you're working on a piece, you have the opportunity to share it – at any time – with others.
You also have control over the amount of access they have over that document by sharing edit access or only allowing them to view the piece, thanks to access permissions.
If you're working with a team, however, you can set up those access permissions to give everyone the automatic ability to view, edit, etc.
Automation and AI Is for Everyone
It's impossible to get away from the growth of automation nowadays, and that's not necessarily a bad thing. After all, it's designed to make your life and your job easier.
That's why tools like Zapier are becoming more popular than ever, moving information between your web apps like Slack and Gmail. It's less work for you and a more streamlined way of doing things.
When it comes to WordPress and cloud-stored documents, you can connect Zapier with over 2,000 apps that will help you automate your work.
For example, you can send an email to your editor when someone marks a WordPress article as a draft, while sending a link to the Google Doc with the representative draft.
Isn't automation great?
Automation can also help with your writing and workflow by adding tasks to your to-do lists, notifying your team about client updates, or even sharing your written content across your social media platforms.
A few concluding remarks
Organizing your blog materials is crucial, whether you're a freelance writer or part of a team. Thankfully, technology has really come to the rescue of writers trying to stay on top of things.
It's easier than ever to keep your blog materials in line and never lose a piece of writing. Additionally, it's easy to share what you're working on and streamline the collaborative process.
So, don't be afraid to keep looking forward as a writer. Let technology help you to focus more on your art, and less on the technical side of things.
When you do that, you'll be able to enjoy your work more, and your creativity will continue to grow.
Adopting a DAM solution could be a good starting point in your case. Just imagine keeping all your assets neat and tidy and organized in such a way to find them in no time. Hurry up to schedule a free demo with us, and we'll show you all the potential of Pics.io DAM storage.
Give Pics.io DAM a try
Free 7-day trial
No credit card required
Set up in 3 minutes or less
---
Author
Darya Jandossova Troncoso is a photographer, artist, and writer working on her first novel and managing a digital marketing blog - MarketSplash. In her spare time, she enjoys spending time with her family, cooking, creating art, and learning everything there is to know about digital marketing.