In today's world, businesses and bloggers process a lot of data. In many cases, team members need to collaborate on the same file.
That's why you must get one of the best file management tools to help ensure a seamless end-to-end experience as you work on your files.
In this post, I'll show you the best on the market so you don't have to struggle to find the perfect one for you and your business.
What is a File Management Tool?
File management tools are a type of software to create, store, and access files. They enable the proper administration and use of digital data.
Examples of what you can use a file management tool for include:
Creating new files
Organizing and sort files according to set criteria or preferences
Easy access to files for collaboration
Moving files between locations
File management tools are indispensable in any work environment. Particularly in this age of remote work, you need the right tools to help get work done efficiently.
File Management Tools: Two Types You Need to Know
Before we dive into the best file management tools on the market, let's quickly look at the two main types of file management systems.
On-Premise File Management Tools
These are file management tools that are installed on your computers or local servers. Most businesses prefer on-premise solutions as they are not as vulnerable to security breaches as their cloud-based counterparts.
Cloud-Based File Management Tools
These are file management systems hosted on remote servers and are optimal for both on-site businesses, as well as for virtual teams.
Because they don't rely on your local hardware resources, cloud-based file management systems come with a more robust feature set.
They also have the added advantage of giving you unrestricted access to files as long as you have an internet connection.
4 Advantages of Using a File Management Tool
1) Streamlines Workflows
Whether you run a brick-and-mortar store or running an online business, you'll need to invest in a good file management tool. This will help you streamline all your operations.
The versatility of file management tools lends to easy collaboration, making it super-easy for you and your team to get work done.
2) Enhanced Security
Another advantage that you get from file management tools is the enhanced security features they come with. These ensure that all your data is safe from unauthorized access and use.
3) Reliable and Cost-effective Archiving
Physical file storage facilities aren't the most reliable as they can be affected by natural disasters such as floods, fire, tornadoes, or whatever Mother Nature prefers in your area.
With file management tools, especially cloud-based ones, your data is always safe as it is housed in secure servers.
Besides offering reliable archiving, file management systems also help reduce the costs associated with file storage. This means a reduction in overall operational costs for your business.
4) Elimination of Data Loss
Data loss can cost businesses as much as $10,000 when a record is lost. And that's not to mention the cost of downtime.
A good file management tool will help you eliminate data loss and save you a lot of money in the long run.
The Best File Management Tools - Our Top 7
Now that you know what a file management tool is and why you need one let's quickly dive into the best ones on the market.
You will see that each tool differs in its offerings from document management features, file sharing and electronic signatures, analytics and reporting, and more.
Hopefully, you'll find the best one for you.
1) Dropbox Business
With a whopping 14.3 million paying users, Dropbox is probably one of the most popular and widely used file management tools around. Much loved for its versatility and ease of use, Dropbox certainly deserves a top spot on any best file management tools list.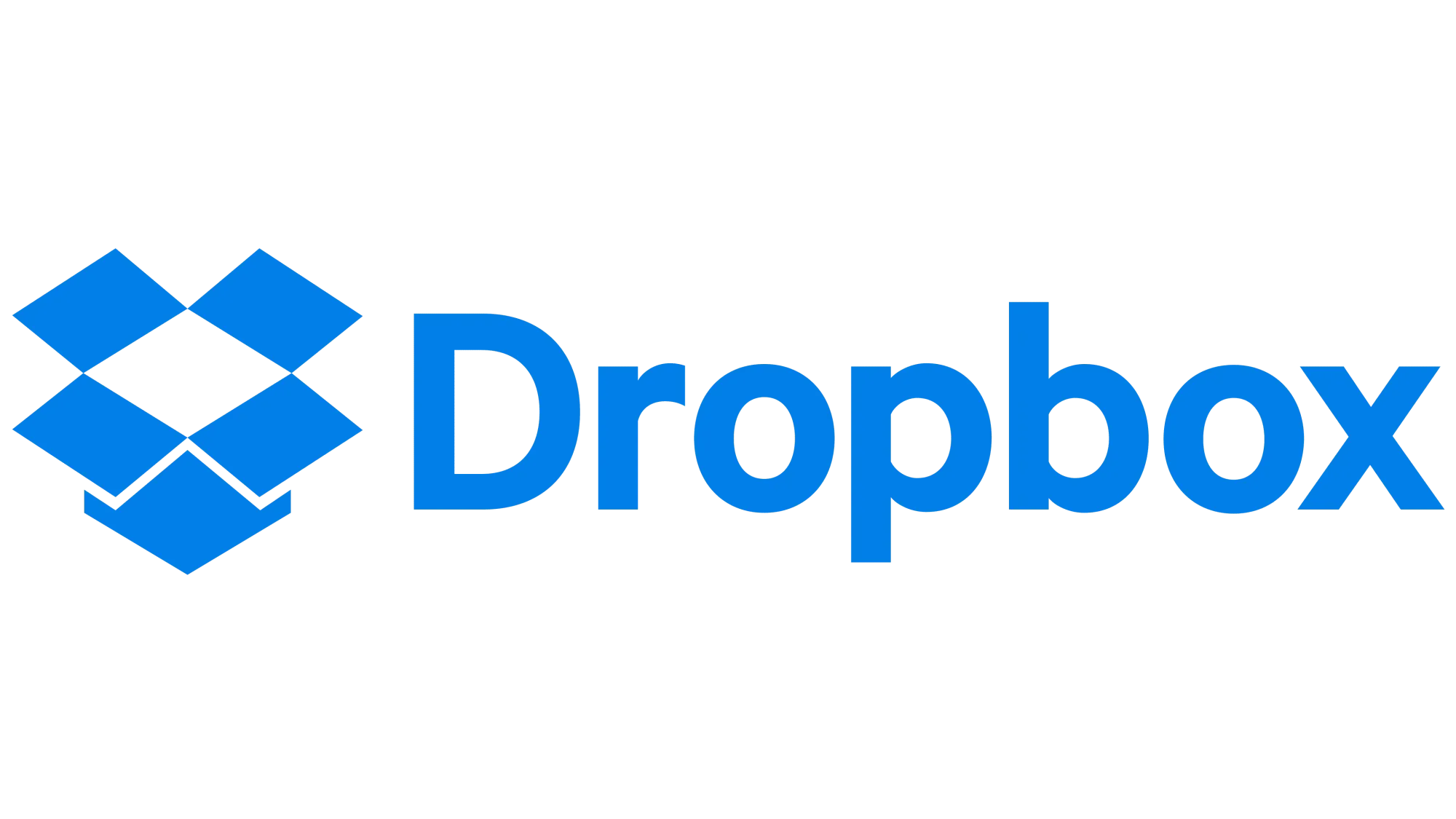 Dropbox Business is an innovative file management tool that affords you and your team, among other functions:
Easy collaboration
File syncing
Secure file sharing
Apart from these, Dropbox also offers personalized suggestions that make it easy to search your files.
Dropbox Business Pricing and Features
Dropbox Business offers three pricing plans that range from $15/month to $25/month. You can sign up for a free trial to see if it's the best option for your business before you invest in it.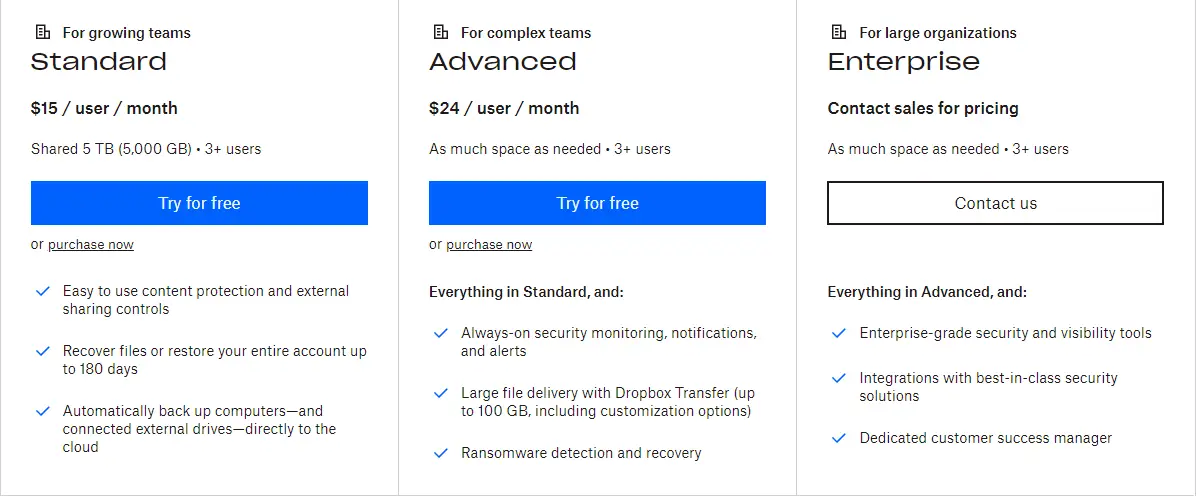 Dropbox offers more value for the money for such a feature-rich file management tool, no matter which plans you go for.
Speaking of features, here are a few you can expect from Dropbox:
An admin dashboard
Generous storage space
Link permissions
File and version recovery
Remote wipe (delete files remotely from lost or stolen devices)
With Dropbox, productivity is at the core of its DNA, making it one of the best file management tools for busy teams.
Dropbox Business Pros
Lots of third-party integrations
Robust security
Easy to use
Feature-rich
Dropbox Business Cons
Pricier than alternatives
For its ease of use and versatility, Dropbox is definitely one of the best file management tools out there. Definitely worth your consideration.
2) Pics.io
If you're looking for a single source of truth for managing all your digital assets, Pics.io is it. Built on top of Google Drive and Amazon S3, you can only expect the best in terms of speed, reliability, and security.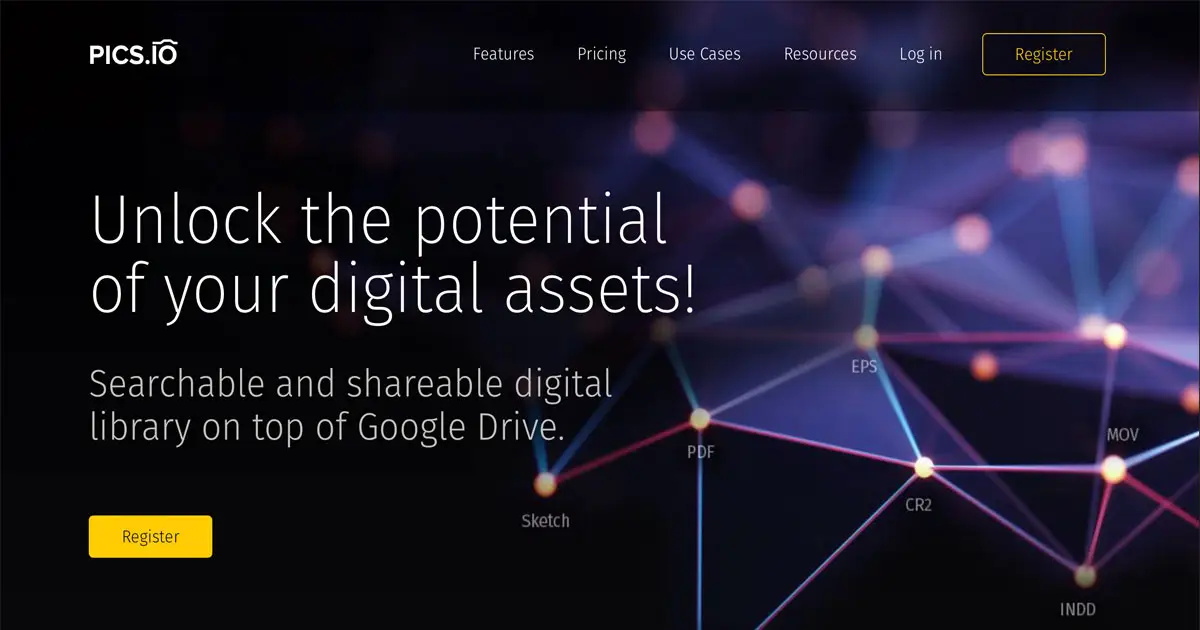 One of Pics.io's greatest strengths is its ease of use. Using it requires absolutely no tech skills.
Pics.io Pricing and Features
With over 40,000 happy users, Pics.io is definitely doing something right. And one thing they've done right is pricing it within reach of their target market.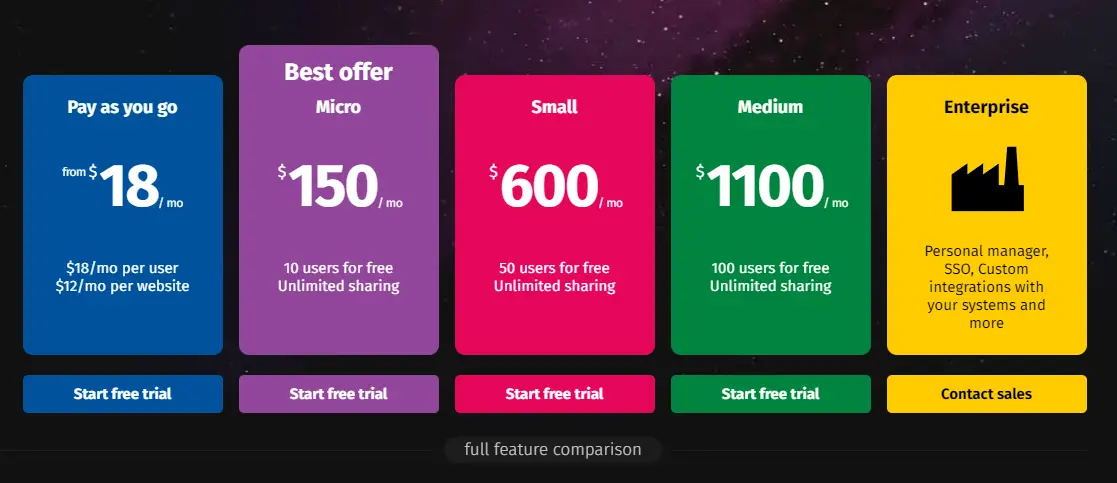 Pics.io is one of the (very) few file management tools that offer a free plan apart from their free 7-day trial period.
Paid plans starting from $18/month for pay-as-you-go or $150/mo for small teams (15 users). An enterprise plan is also available upon request.
On the features front, Pics.io also offers a robust feature set that includes:
Analytics and reporting
Sharing and collaboration
Generous storage
A team library
Pics.io was built from the ground up with organization and speed in mind, making it one of the most efficient file management tools on the market.
Pros of Pics.io
Beautiful and intuitive user interface (UI)
Robust security
Fast and easy to use
Has a file comparison feature
Cons of Pics.io
Has a slight learning curve
With a modern-looking UI and some of the most advanced technologies under its hood, Pics.io marries form and functionality quite nicely. This definitely makes it one of the best file management tools on the market.
3) Rubex by eFileCabinet
If you're looking for one of the best file management tools for small businesses, Rubex by eFileCabinet could be it.
Rubex Pricing and Features
Starting from $55/month per user, it offers a lot of features that make file management a breeze.
Depending on the size of your business and the features you need, eFileCabinet offers three tiers of its enterprise filing solution:
Examples of the features you can expect from Rubex include:
Version control
Compliance features
Optical character recognition (OCR)
Document retention
Automated workflows
Encrypted file sharing
Instant file retrieval
These, and more, features make Rubex a versatile file management tool that you must consider.
Pros of Rubex
Excellent collaboration and administrative controls
Loads of third-party integrations
Compatible with Windows, macOS, iOS, and Android
Cons of Rubex
No free trial
More expensive than other competitors
Rubex is an excellent file management tool that has every feature you could ever need to get tasks done efficiently. No need to worry about data loss or breaches either as your files are stored on secure servers.
4) Dokmee
When shopping around for the best file management tools, you'll undoubtedly come across Dokmee. That's because it's one of the most reliable file management solutions on the market.

Built for enterprise use, Dokmee integrates seamlessly with all the other tools you use. This allows for easy data capture, editing, storage, and sharing, among others.
Dokmee Pricing and Features
While Dokmee has a free trial, upgrading to a paid plan can be tricky as you have to contact the sales team for a tailored quote.
Some interesting features Dokmee offers include:
Customizable workflow with user permissions
E-signature
Create mirror folders of your Windows files and folders
File tracker
Excellent collaboration tools
Audit tools
Depending on your preferences, you can have Dokmee installed on-premise or have the cloud-based application.
Pros of Dokmee
Robust security
Ultra-fast search engine
Supports 19 languages
Clean and easy to use interface
Lots of third-party integrations
Cons of Dokmee
Pricing is not transparent
No compliance tracking
With its excellent features, Dokmee offers fast and secure file management solutions, helping improve your efficiency and productivity.
5) Digital Drawer
DigitalDrawer is an on-premise file management tool explicitly tailored for SMEs. It's a great tool for those who want to go 100% paperless and has the advantage of being HIPAA compliant.

DigitalDrawer Pricing and Features
DigitalDrawer is not the cheapest file management tool on this list, especially with the first tier plan starting at $500/year (or a once-off license for $1,200).
Because it was designed to be a central hub for all your work files, it comes packed with a host of features to make that possible. Examples include (among others):
Customizable filing cabinets
Multi-level administration
Permission-based security
Automatic text indexing (OCR)
Document markup (highlights, annotations, post-it notes, e.t.c.)
Version control
Audit tool
DigitalDrawer comes with an (almost) inexhaustive feature set, giving you total control of your workflow and each individual document. And yes, these features do justify the hefty price tag attached to the tool.
Pros of DigitalDrawer
Batch scan and import
Keyword and metadata search function
Multiple file cabinets
Familiar Windows-like interface
Cons of DigitalDrawer
Only supports Windows
Has a slight learning curve
Limited integrations
If you're looking for the best file management tool tailored to small and medium-sized businesses, DigitalDrawer could be what you need.
6) M-Files
File management tools are meant to increase your productivity by helping you eliminate the headaches associated with file management. M-Files is one file management tool that helps with that.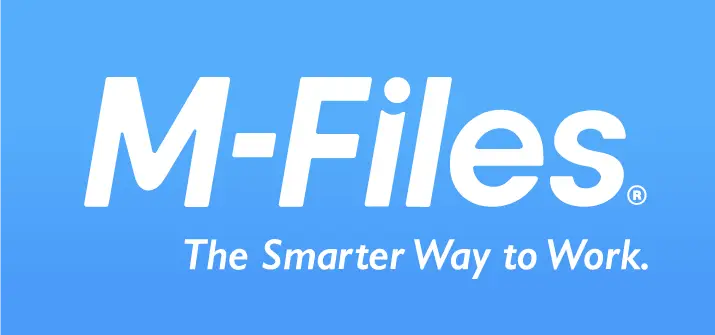 One of M-Files' standout features is the checkout feature that helps you keep track of every document being worked on and any changes made on it.
M-Files Pricing and Features
Depending on your needs, M-Files offers on-premise, cloud-based, and hybrid deployments of their file management system. Fortunately, you can take all three on a 30-day free trial.
You'll have to contact the sales team to get a custom quote once you decide M-Files is the best file management tool for you.
Features-wise, these are some of the highlights you can expect from M-Files:
Automated workflows
File organization using metadata
Automated compliance (by creating an audit trail)
E-signature capabilities
Version control
When it comes to features, M-Files doesn't hold anything back. It gives you total control over your file management, allowing for flexible and secure collaboration.
Pros of M-Files
Highly customizable
Seamless integration with other tools
Easy-to-use graphical workflow editor
Cons of M-Files
The user interface could be better
The learning curve can be a bit steep
Some important features come as paid options
M-files definitely has its drawbacks. And the biggest is that it's not user-friendly for those who aren't tech-savvy. However, M-Files is a reliable file management tool that'll help you streamline your business operations by helping you save a lot of time and affording you exceptional security for your files.
7) PinPoint
PinPoint is another excellent file management tool you must consider as you look for one for your business. Whether you opt for the on-premise or cloud-based solution, PinPoint offers great versatility when it comes to the way you manage your files.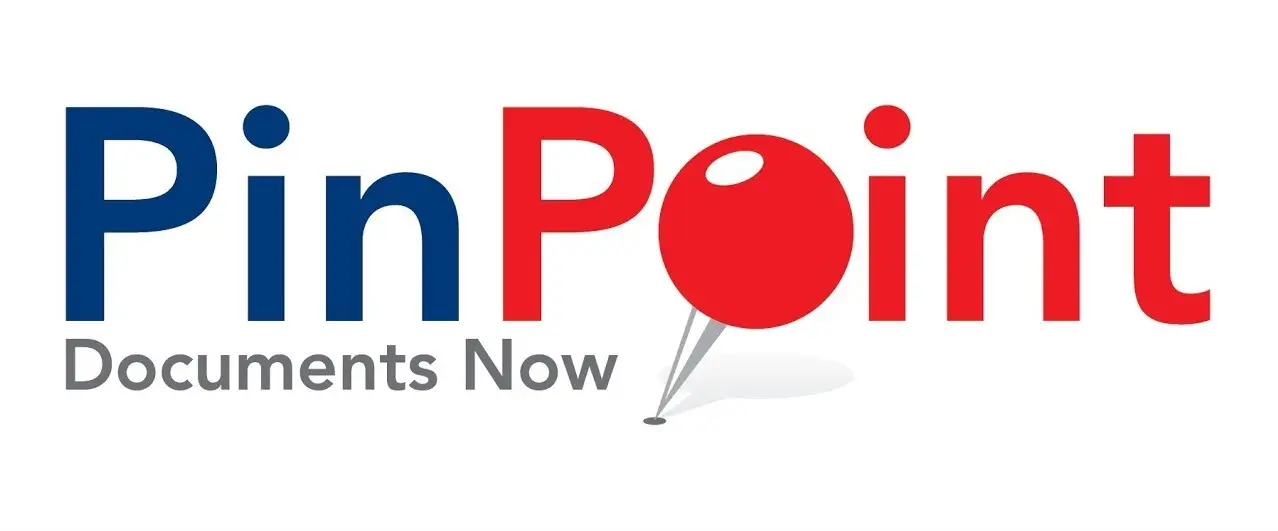 PinPoint takes the headache out of file management by offering powerful automation and organizational capabilities.
PinPoint Pricing and Features
Unlike other file management solutions, PinPoint keeps pricing simple - $14/month/user. You also get a discount when you pay for multiple users at once.
Despite being one of the most cost-effective file management tools on our list, PinPoint still offers potential users a free trial.
As for features, here are some highlights of what you can look forward to if you sign up for PinPoint:
Filing and workflow automation
Compliance with data security standards
Document retention
Versioning
Collaboration tools
Permission-based access and controls
Pros of PinPoint
Compatible with all devices
Easily scalable
Optical character recognition functionality
Easy to use
Cons of PinPoint
Limited integrations
No 24/7 customer support
Overall, PinPoint is a great file management tool that makes it easy for you to keep your office organized and running efficiently.
8) SharePoint
If you've ever looked at Azure's cloud offerings, then you've probably heard of Microsoft SharePoint. But does that automatically make SharePoint the best tool for you?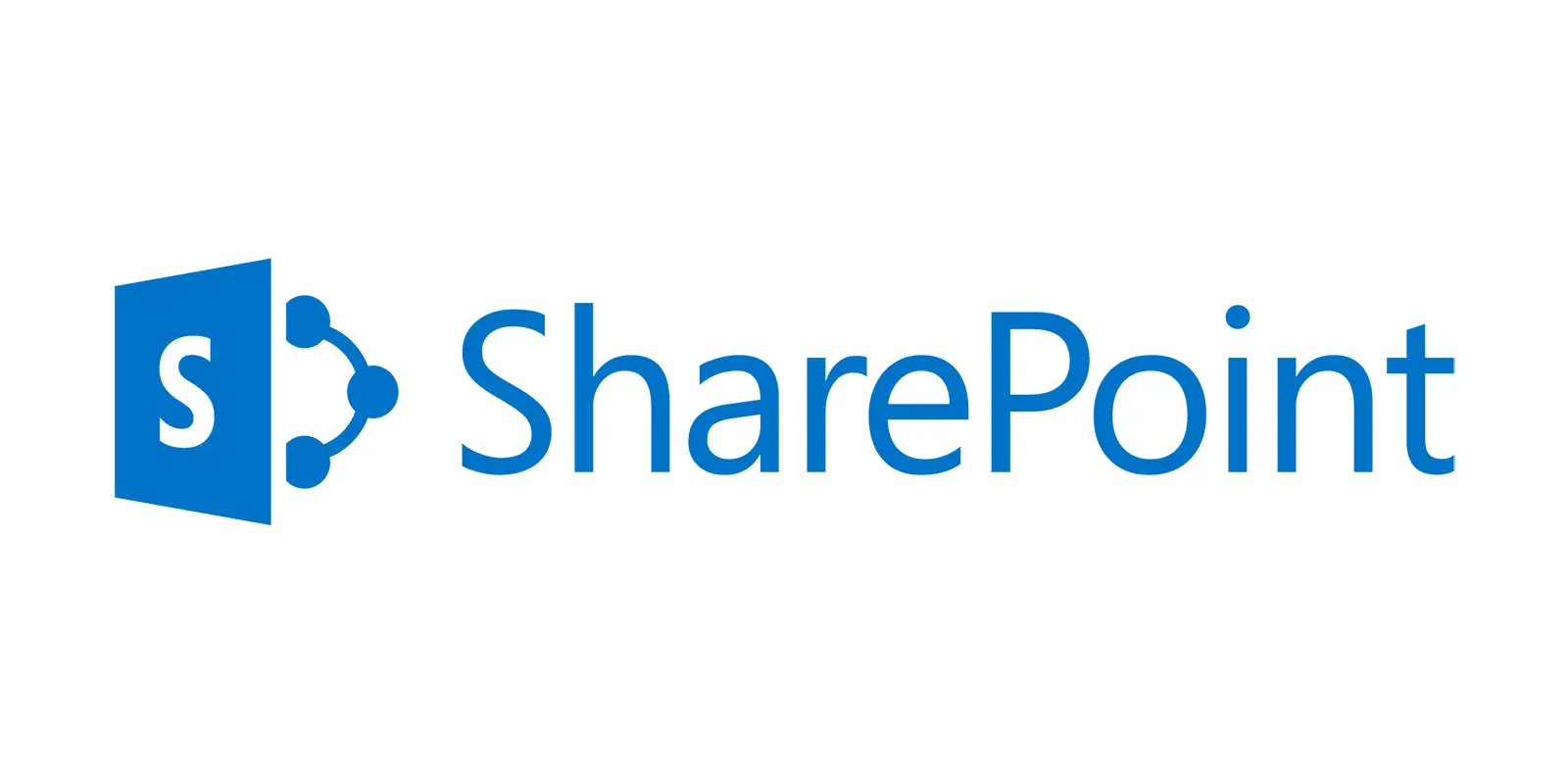 Microsoft SharePoint Pricing and Features

SharePoint allows you to create a website where your employees can access, share and edit content.

In terms of pricing, SharePoint offers two plans - the imaginatively named Plan 1 and Plan 2.
Plan 1 - at $5 per month - lets you collaborate in Microsoft Office apps in real-time, and create separate team sites to segment your employees. This plan also comes with 1TB of OneDrive storage per user.

And for $12.50 per month, Plan 2 offers you some extra features such as customizable search results, advanced data loss prevention ,and unlimited cloud storage for personal use.

But the best value is their Office 365 E3 plan that comes with the entire Office suite, OneDrive, and a whole host of other apps. It includes business-class email hosting with no storage limits. It costs $36 per user per month, and it comes with a 30-day free trial.
Pros of SharePoint
Easy-to-use Workflows
Fully integrated with Microsoft's ecosystem
Advanced search capabilities
Lots of other apps that come with your subscription
Pros of SharePoint
Good integration with Microsoft's apps
Can be integrated with a number of CRM systems
Highly customizable
Cons of SharePoint
Expensive
Complex to use and maintain
Locks you in Microsoft's ecosystem
As a whole, SharePoint is an excellent choice for larger companies already using the MS Office suite. However, it's a bit difficult to use (I mean, just look at this tutorial to see how involved it is), and it firmly locks you in Microsoft's ecosystem. Still, if you're a medium-to-large-sized organization, SharePoint is definitely a good option."
The Best File Management Tools – Take Your Pick
Going paperless is one of the crucial elements you need to keep up with the fast pace in the business world.
That's why you must get the best file management tool for your business.
Not only does it allow you to be more organized, but it enables you to offer a positive customer experience (CX) as you can serve your customers faster and more efficiently.
So, go ahead and take your pick from this list of the best file management tools.
And if you're looking for an excellent digital asset management solution – Pics.io is the right tool for you. Store, organize, & distribute your files the most productively.
Give Pics.io DAM a try
free 7-day trial