It's been 3 months since Pics.io added Amazon S3 as its storage options. And since then, many of our current and prospecting customers have plied us with questions: "which storage is better – Amazon S3 or Google Drive".
We've even written a post comparing the two cloud options. And this indeed improved the situation. Our users grasped the key differences between Amazon S3 and Google Drive, as well as their main features.
But one issue still remained behind the curtains – the pricing comparison. Being the main competitors in the storage market, Amazon and Google offer a whole variety of product packages. And thus, users can't tell heads or tails of their pricing, with so many plans and fees available.
But don't worry, our Pics.io team is going to give you a hand right now & sort out cloud storage pricing for you.
Google Drive and Amazon Drive – Individual users, small & medium-sized teams
Google Drive, as well as Amazon Drive, are cloud-based file managers. This means that both solutions are designed to handle huge amounts of data & lots of users.
Google Drive Pricing
Google Drive is a choice of many because of its 15 GB received for free. But don't forget that your emails & Google Photos count into these 15 GB. The minute you become a paid customer of Google Drive, you're automatically upgraded to Google One customer. (This is the innovation introduced just a year ago.)

Google then starts charging you based on the stored amount of data. So you pay $1.99 per month for 100 GB, $2.99 per month for 200 GB, etc., etc. But pay attention that these prices vary for different countries. (Here we include the monthly fee for the US).
See the full table of prices for more details:
| Storage space | Monthly fee |
| --- | --- |
| 15 GB, emails & Google Photos included | Free |
| 100 GB | $1.99 |
| 200 GB | $2.99 |
| 2 TB | $9.99 |
| 10 TB | $99.99 |
| 20 TB | $199.99 |
| 30 TB | $299.99 |
NB: With all these plans, Google Drive allows you to share your storage with 5 people maximum. This doesn't apply to Pics.io, though.
If you're a business owner, consider enhancing your Google Drive account with a Google Workplace license (formerly known as G Suite). In this case, you get a huge storage capacity. And you pay only based on the number of users in your team and the features you need.

Four pricing options get available to you here:
Tariff Plan

Monthly fee

Functionality

Business Starter

$6/user

Emails
100 video meetings
30 GB storage space per user
Security and management controls
Standard support

Business Standard

$12/user

Emails
150 video meetings + recording
2 TB storage space per user
Security and management controls
Standard support

Business Plus

$18/user

Emails + eDiscovery, retention
250 video meetings + recording, attendance tracking
5 TB storage space per user
Enhanced security and management controls
Standard support

Enterprise

Custom

Emails + eDiscovery, retention, S/MIME encryption
250 video meetings + recording, attendance tracking, noise cancellation, in-domain live streaming
Unlimited storage space
Advanced security and management controls
Enhanced support
A bit earlier, Google Workspace users even owned unlimited storage space. But Google killed this option with its transition to the Workplace. Google Photos users (another dominant Google product) were in a rage since the company promised to keep unlimited storage forever.
For a long time, Google Photos was a favorite app for many users. But this tool works perfectly for storing personal photo & video collections. And it's completely useless for business purposes.
Amazon Drive Pricing
Amazon Drive is a much simpler & less popular alternative to Google Drive. Although launched a year earlier, this solution lacks advanced Google Drive functionality like editing and reproducing text and media files.

For what it worth, this service suits only for storing files. And Amazon itself doesn't recommend using Amazon Drive for anything other than storing personal data.
Designed for individual use, Amazon Drive gives you 5 GB for free. Then, the price grows to $11.99 per year (or $1.99 per month) for 100 GB. For the rest prices, see below:
| Storage space | Monthly fee |
| --- | --- |
| 5 GB | Free |
| 100 GB | $1.99 |
| 1 TB | $4.99 |
| Each additional TB | + $4.99 |
The same as with Google Drive, you can save up if buying an Amazon Prime subscription. With $12.99 per month, you win unlimited storage space for your images and 5 GB for video and other file formats. (This is actually the reason why some say that Amazon Drive won't work for anything else except for storing photos.)
Thus, business owners can hardly find Amazon Drive useful, with its good pricing for storing images only.
Google Cloud and Amazon S3 – Enterprise-level teams and medium-sized businesses with lots of materials
But if you're looking for a more advanced solution, Google Cloud and Amazon S3 are the right alternatives for you. Both are server-based cloud storage and cloud computing solutions, which suit enterprise-level businesses.
Unlike Google Drive or Amazon Drive, these two alternatives offer you more than data storage. An advanced & more complex infrastructure for deploying your app, enhanced security, and developed service tiers…
Besides, this enterprise-level storage has a higher load-bearing capacity. And so you can store terabytes of data, benefiting also from server backups and hosting.
Google Cloud Pricing
Google Cloud is available as an enterprise-level storage option as a part of the Google Cloud Platform. To make it clear, the Google Cloud Platform is a suite of cloud computing services provided by Google.

For most businesses, buying a Google Drive / Google One subscription plus Google Workspace should work perfectly if they're looking for a storage solution. Consider Google Cloud as your option only if you also need backups, app integration, etc., etc.
Like any other enterprise solutions, Google Cloud works based on a pay-as-you-go model and doesn't have fixed pricing. Be aware that Google Cloud (the same as Amazon S3, by the way) charges you not only for the space you use. The number of operations & outgoing traffic also matter so be attentive here.
Google Cloud still has three different pricing models. But, as said, be ready that these prices could change, depending on different factors:
| Tariff Plan | Fee | Functionality |
| --- | --- | --- |
| Standard | $0.02-0.036 per GB | Instant access to huge loads of data. |
| Nearline | $0.01-0.02 per GB | Slower response time but still good for storing large data sets. |
| Coldline | $0.004-0.014 per GB | Storing large data volumes. But the solution works more as an archive because of the slowest response rate. Plus, a costly file restoration & deletion fee. |
NB: All three plans have a 30-day free trial period.
If you cannot orient yourself in this pricing, use the Google Cloud calculator. Here you just enter the necessary data like the amount of your data or the features you need and get a ready-made price you'll pay.
Amazon S3 Pricing
A much better alternative in enterprise-level options is Amazon S3 storage, with its increased functionality, scalability, and advanced security measures. More importantly, prices in Amazon S3 are more or less the same as in Google Cloud. But you get improved functionality. And the range of pricing is wider so you could choose what suits you more.

Now the best part: the more data you store, the cheaper they cost you. In the case of Amazon S3, the storage charges you based on the access time like Google Cloud. But it also allows you to save up when storing more. The fee goes down the more you store.
And this is also why Amazon S3 is good for huge companies only, with terabytes of data to store.
Amazon S3 uses a pay-as-you-go model to make your life easier. Besides, you have a free tier option for the first 12 months, which is a perfect opportunity to save up. And you are also able to check whether this is the best solution for you. See the full list of prices:
Tariff Plan

Functionality

Storage space

Fee

Standard

Any type of data, mostly for those that need instant access
First 50 TB per month

Next 450 TB per month

Over 500 TB per month
$0.023 per GB

$0.022 per GB

$0.021 per GB

Intelligent – Tiering

For data with unknown and/or changing access patterns
Frequent access / High response time – First 50 TB per month

Frequent access / High response time – Next 450 TB per month

Frequent access / High response time – Over 500 TB per month

Infrequent access / Slower response time – All storage per month

Archive access / The slowest response time – All storage per month

Deep archive access / The slowest response time – All storage per month

Monitoring & automation – All storage per month
$0.023 per GB



$0.022 per GB



$0.021 per GB



$0.0125 per GB



$0.004 per GB



$0.00099 per GB



$0.0025 per 1000 objects

Standard – Infrequent access

For long-lived, infrequently accessed data that need instant access
All storage per month
$0.0125 per GB

One Zone – Infrequent access

For recreatable, infrequently accessed data that need instant access
All storage per month
$0.01 per GB

Glacier

For long-term backups & archives, with access time from 1 minute to 12 hours
All storage per month
$0.004 per GB

Glacier Deep Archive

For long-term archives, accessed 1-2 times a year & can be restored within 12 hours
All storage per month
$0.00099 per GB
NB: The prices may slightly differ based on your bucket location. For your convenience, here we included prices for eastern states in the US. But they're a few cents lower than for the west, for example. So don't be lazy to change the region when checking the prices.
Again, use the Amazon-driven calculator to get your pricing automatically. Just fill in your objects' size, the timeline for your storage, etc., and get your price calculated for you.
Enhance your storage with Pics.io – An advanced DAM solution
With more data accumulated in your storage, you cannot do without a workable digital asset manager. This solution will help you organize & centralize your data and access them in no time.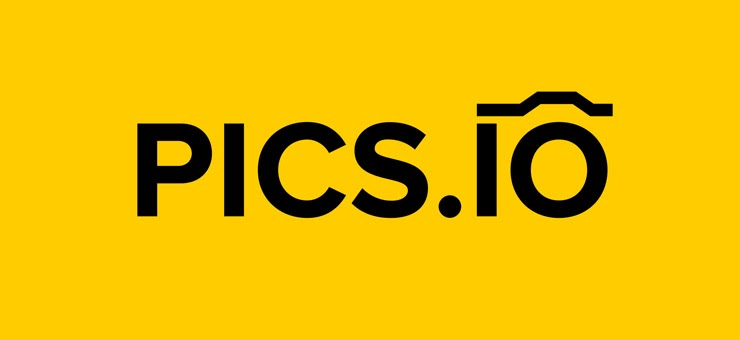 Pics.io is precisely the best data management tool you're looking for. Choose our DAM library to:
Get rid of a mess with your digital assets & create a centralized place for their storage;
Access your files quickly & easily, with the best tools available for you: AI-keywording, custom fields, metadata search, etc., etc.
Forget about duplicates with the simplest version control;
Distribute your data in the most presentable way thanks to customizable public websites. There you just place your data & share a link to them;
Be on the same page with your team by tagging & leaving messages for them directly in your DAM solution;
Save your time on launching any solution & learning how to use it. Pics.io is an online platform with a very intuitive interface.
And here's the best part: Pics.io works on top of your storage (Google Drive and Amazon S3). So it's more affordable than other, haute-couture DAM solutions that offer you separate storage & charge you for this.
This also grants you an extra security level. Pics.io has no access to your data. And who else would take care of your assets better than Amazon or Google? Besides, you don't have to worry about replacing all your data in case of terminated cooperation…
As an alternative, you can also consider Pics.io as an all-in-one DAM solution. Not so long ago, Pics.io also released its own storage. So now you don't need to go into the trouble of setting up storage or configuring permissions.
So what about pricing?
Of course, we've chosen Google Drive and Amazon S3 for a reason. And so these two are the best storage options for you to save up & get more space for your data.
The Pics.io team recommends choosing Google Drive when:
You work as a freelancer or simply choose to be a lone wolf & 15 free GB will be enough for you;
You're a small or startup business with some budget restrictions. Consider also launching a Google Workplace account if your company has at least 100 GB of assets;
You're a middle-sized company – here Google Workplace will be a real finding for you;
You're a nonprofit or educational institution. Check Google Drive special offers (or don't be shy to ask the GD support department). They usually have good deals laid up for this business sector;
You're looking for a storage-only & dead simple solution and don't want to spend any time learning how to operate the storage;
You don't want to be charged based on traffic and the number of operations – the space only.
In turn, Amazon S3 will work for you if:
You're a large enterprise or at least a middle-sized company managing lots of assets;
You're interested in scalability as you know that the number of your assets will grow in their size & scale. As said, Amazon S3 gets cheaper the more you store;
You're considering Amazon for your development needs. If you rent a storage space there, it'll be compatible with all the rest of your Amazon infrastructure.
You're tech-savvy. Although Amazon calls its storage simple, this solution is more technical in nature as compared to Google Drive. Still, you can always learn by using our guide. And your developers will be happy to work with Amazon ;)
To put it simply, when choosing your solution, consider the size of your company, including the number of your assets & teammates. Plus, don't ignore the response time you need & the time during which you'll store your assets. (Maybe it's a temporary solution, and 12-month free storage offered by Amazon S3 will suit you here).
In the case of Amazon, the location of your assets should also matter. And pay special attention to one-time deals like offers available to those operating as a nonprofit.
Don't compare prices side by side (and you actually won't be able to do it because Google Drive has fixed pricing & Amazon S3 works as pay as you go). Remember that Amazon S3 is an enterprise-level solution, and its price reduces with more assets stored. But if you don't have 100+ GB of assets, this solution could be costly for you.
Similarly, Google Drive could seem cheaper for you at first glance. But then you understand that you pay for, let's say, 1 TB of data & don't you this entire space. In this case, Amazon S3 is better, with its pay-as-you-go system. Here you pay only for space you actually use.
A few takeaways
Choosing your storage is a very responsible & difficult task, especially in today's saturated market. Storage price is the leading factor here. But giants like Amazon and Google have so many pricing options so you get confused the more you read.
Since Pics.io supports both Google Drive & Amazon S3 storage options, we decided to prepare this post for you. And whatever option you choose, Pics.io DAM will help you manage your files with ease & in a timely manner.
Pics.io is an advanced digital asset management solution that helps you organize, access, and distribute your data. Looking for a top solution to manage your files? Order a free demo with us, and we'll explain to you the benefits of Pics.io over other competitors.