Taxonomy and metadata are catchy words nowadays, especially in the industries working with digital data daily. The problem is that some professionals don't really understand what these terms mean and how to use them to search for their files faster.
Still, designing a custom taxonomy for your media library is a major step forward to catalog your data and access them quickly and easier. This is also a milestone for getting started with a Digital Asset Management system and restoring order in your digital library.
In this post, we talk about DAM taxonomy in simple terms, the challenges users face when searching for metadata and how Pics.io can help you solve these problems.
Understanding DAM taxonomy
Let's start with the basics: both in the world of biology and Digital Asset Management, taxonomy is about categorizing and organizing data. It's a so-called data structure that you build planning to make digital assets more searchable and findable. This is also what makes taxonomy a number one priority in launching and implementing DAM.
Overall, there are two approaches to taxonomy design:
Folder structure when you place data in different nested collections. It's a more common approach as most computers and cloud storage use it. Besides, the end-user can organize files in any way they want, for example, grouping assets by clients, projects, dates, statuses, etc., etc.
Flat structure that intends to use filters to narrow down results in the search query. This is a more modern approach to taxonomy which also implies using metadata elements to look for your files.
The best about file organization in DAM is that you can easily combine both approaches and get the most out of each. Analyzing Pics.io users activity, we observe that 90%of users navigate through their media library via folder tree. It's not surprising since Pics.io makes a great emphasis on visualization such as its thumbnails or the app layout. Plus, using the global search means some manual work (even if it's typing one word only), and users strive for as simplified workflows as possible.
Still, in many cases, advanced metadata search is a lifesaver if you want to access your files quickly and easily.
Still, in many cases, advanced metadata search is a lifesaver if you want to access your files quickly and easily.
Advanced metadata search
We've already covered how to build a powerful folder structure and organize files by collections. Now it's time to talk about flat structure and the ability to search assets for metadata fields in DAM.
There are three structured approaches to searching files by metadata elements, and at least two of them are available on powerful DAM platforms like Pics.io. Thus, you can search by metadata fields in the next ways:
Using free text i.e. the standard keyword search. This is the easiest and most popular search method as it doesn't require extra mental effort – the user just types in the search string the tags (or search terms) most associated with the file they're looking for.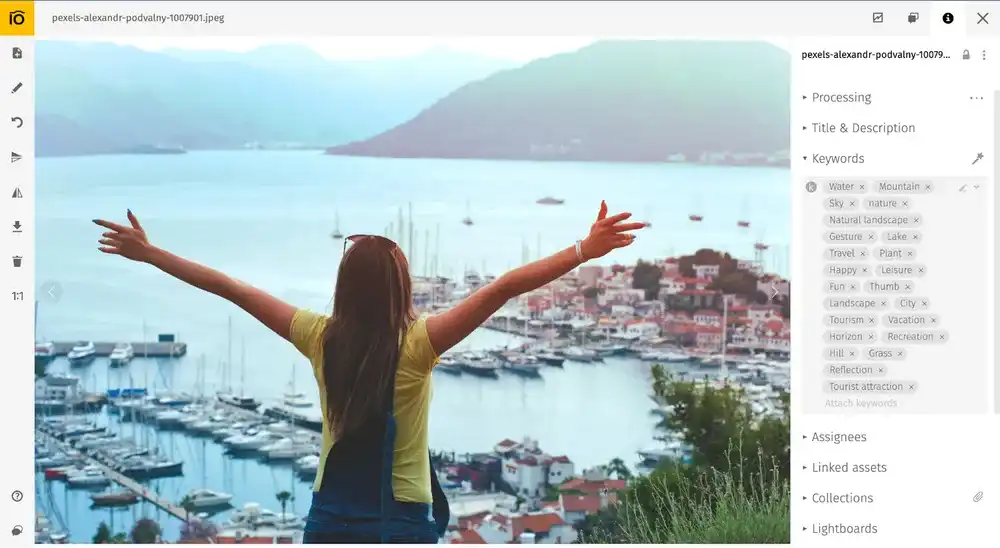 Using filters or advanced search that allows you to get as specific results as possible. These filters could include all sorts of metadata fields and categories such as file type, creation date, filename, etc., etc. The best DAM tools provide as many filters as possible in their interface so the user could specifically pinpoint what they're looking for. For example, here's how search looks at Pics.io: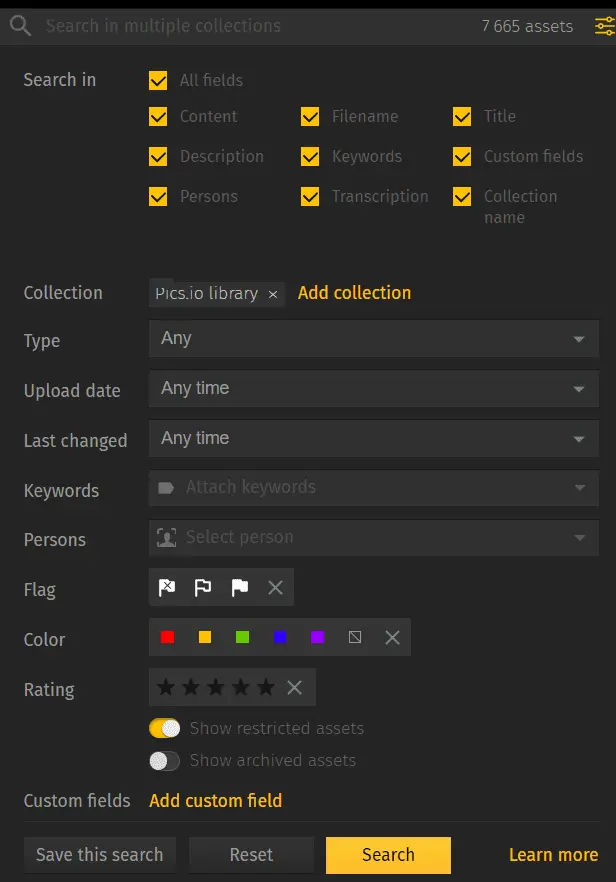 Using facet search which is practically composed of the same filters but they're built on your specific query. This usually happens on e-commerce websites when you type in earphones and automatically choose by brands, models, with or without a microphone, etc. To put it differently, the filters you see appear based on your search results. In the DAM industry, facets are less popular. They're not helpful if you don't know where to look for the file for sure.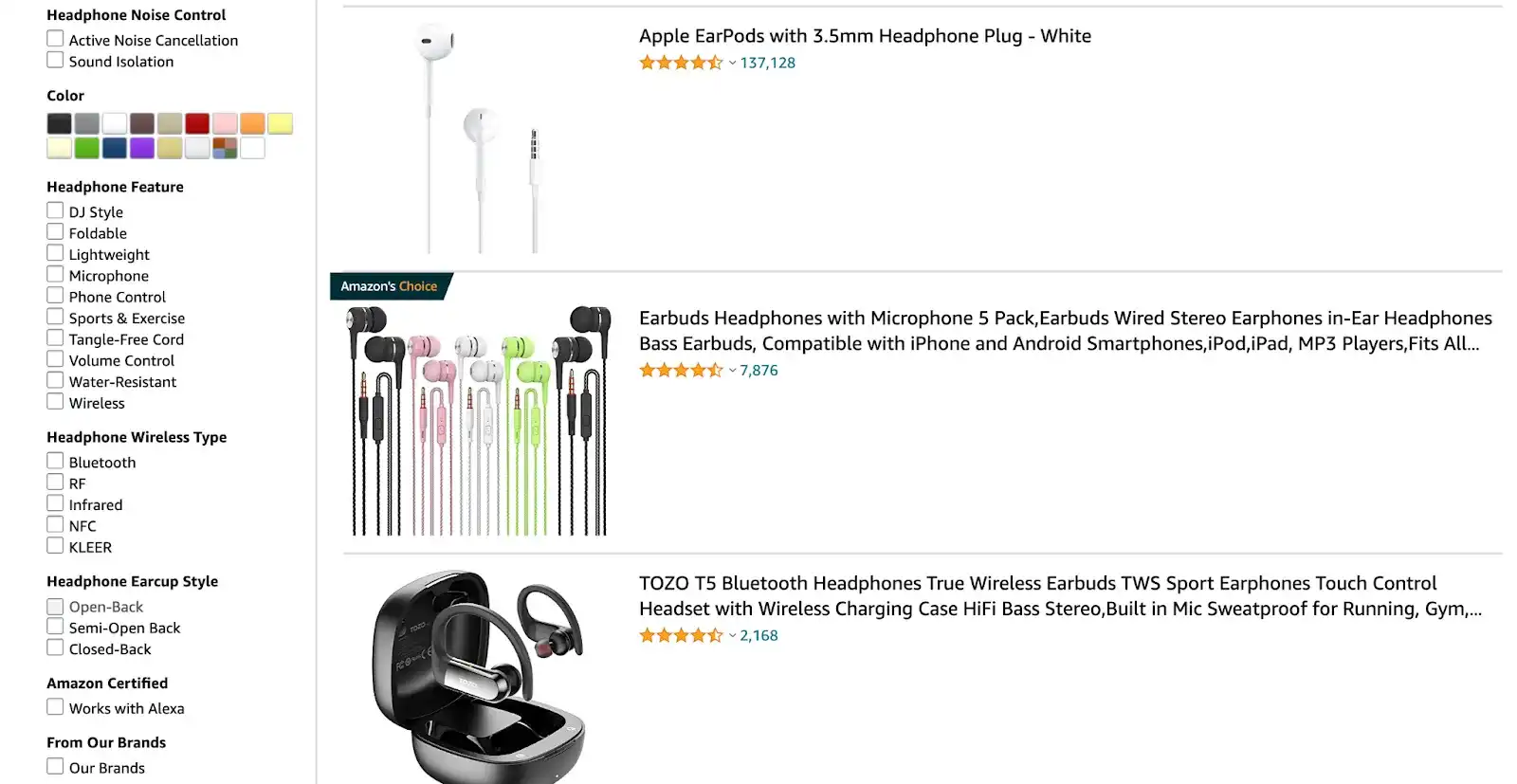 Challenges in search for metadata and how to solve them
Here are a few use cases of how Pics.io DAM can help you improve advanced search results in your digital library:
Challenge #1. I don't remember the exact filename, keywords, search terms, etc.
Sometimes, we might not be sure about the spelling of the word or don't know the part of speech that we used to fill in metadata fields. Was it education or educational in the description? Or you might need to locate the file by knowing only two letters e.g. your product code in the file name.
Pics.io solves this problem with the use of wildcards. Place an asterisk (*) and/or a question mark (?) instead of the missing symbol of the word and complete the search. You can also narrow the search if you identify the type of metadata at the beginning e.g. filename: mount?ain.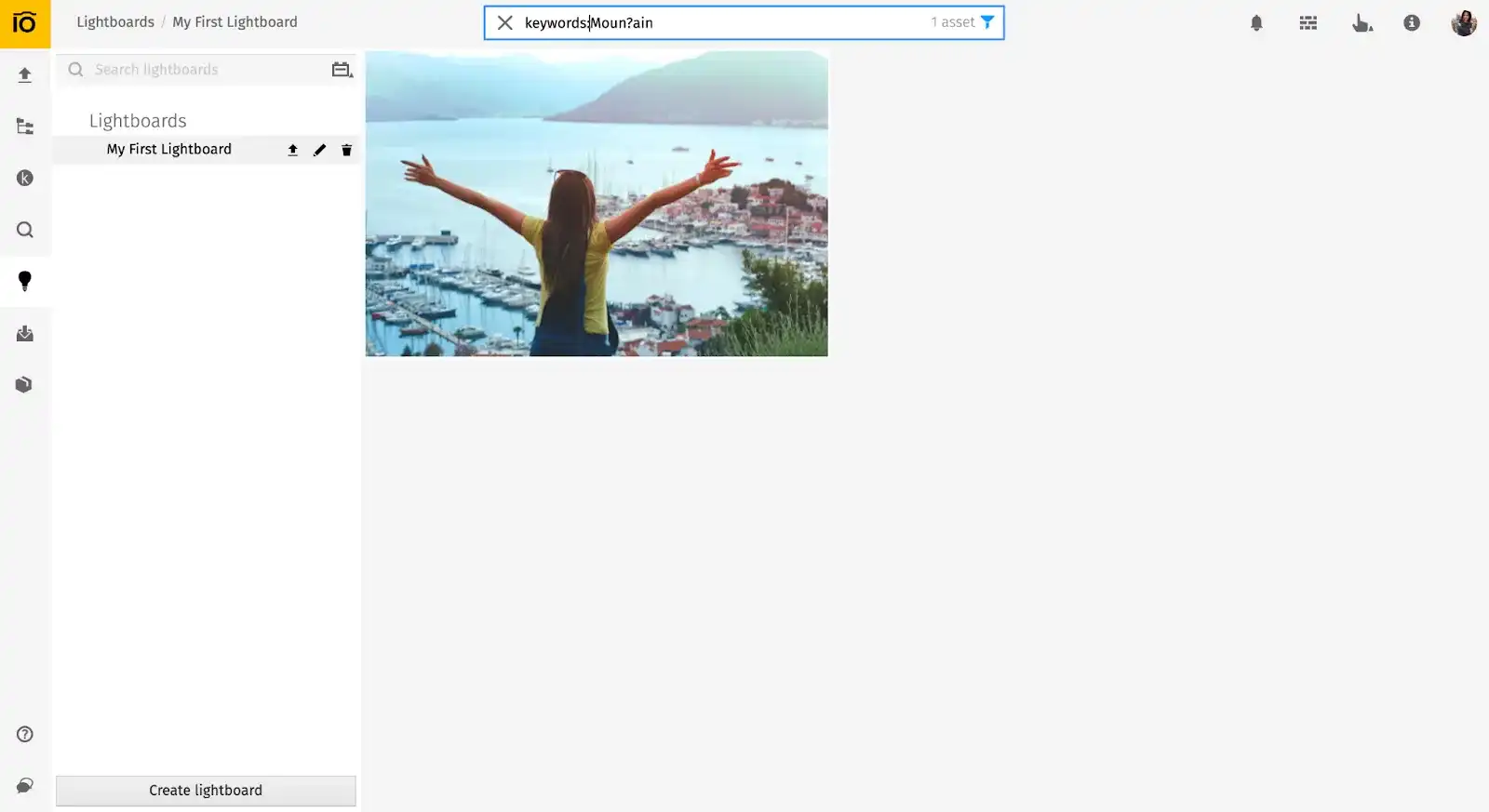 Challenge #2. I need two (or more) items to use in search
Another interesting situation is when you have two unrelated keywords to use in your search. Planning to narrow your search and save time, you might want to search by both search terms sky and tree at once, without making two separate searches.
Easily! This is exactly the case where you'd use Boolean search in DAM. In simple words, use "AND", "OR", "NOR" operators to narrow or, vice versa, broaden your search results.
If you use "AND", the search engine will include only those digital assets that have both (or all) your keywords in their metadata (so you'll narrow your search):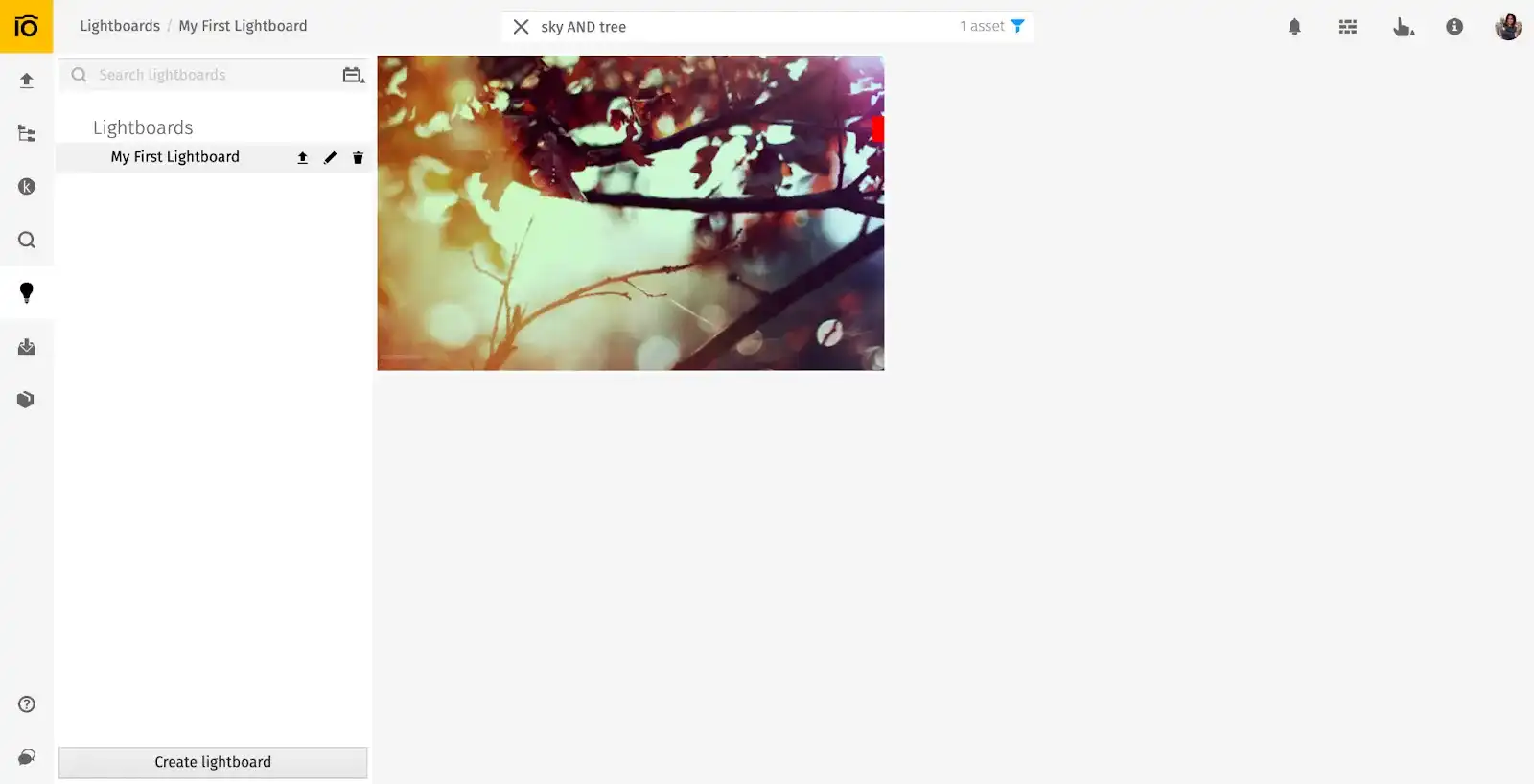 Use "OR" to broaden your search i.e. they will include the digital assets that have at least one of the keywords in their metadata fields: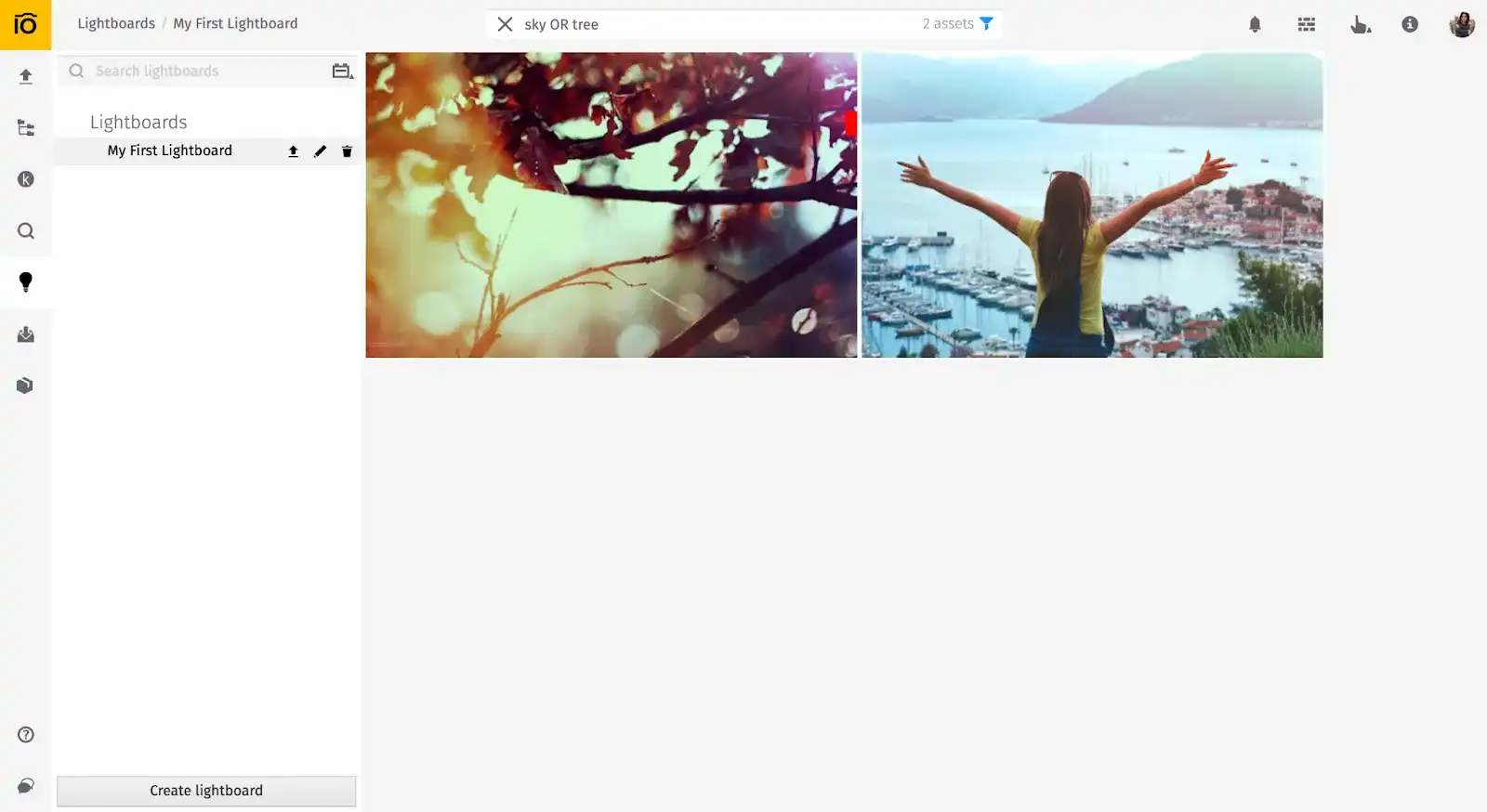 As expected, "NOT" will help you exclude a particular term in your search results: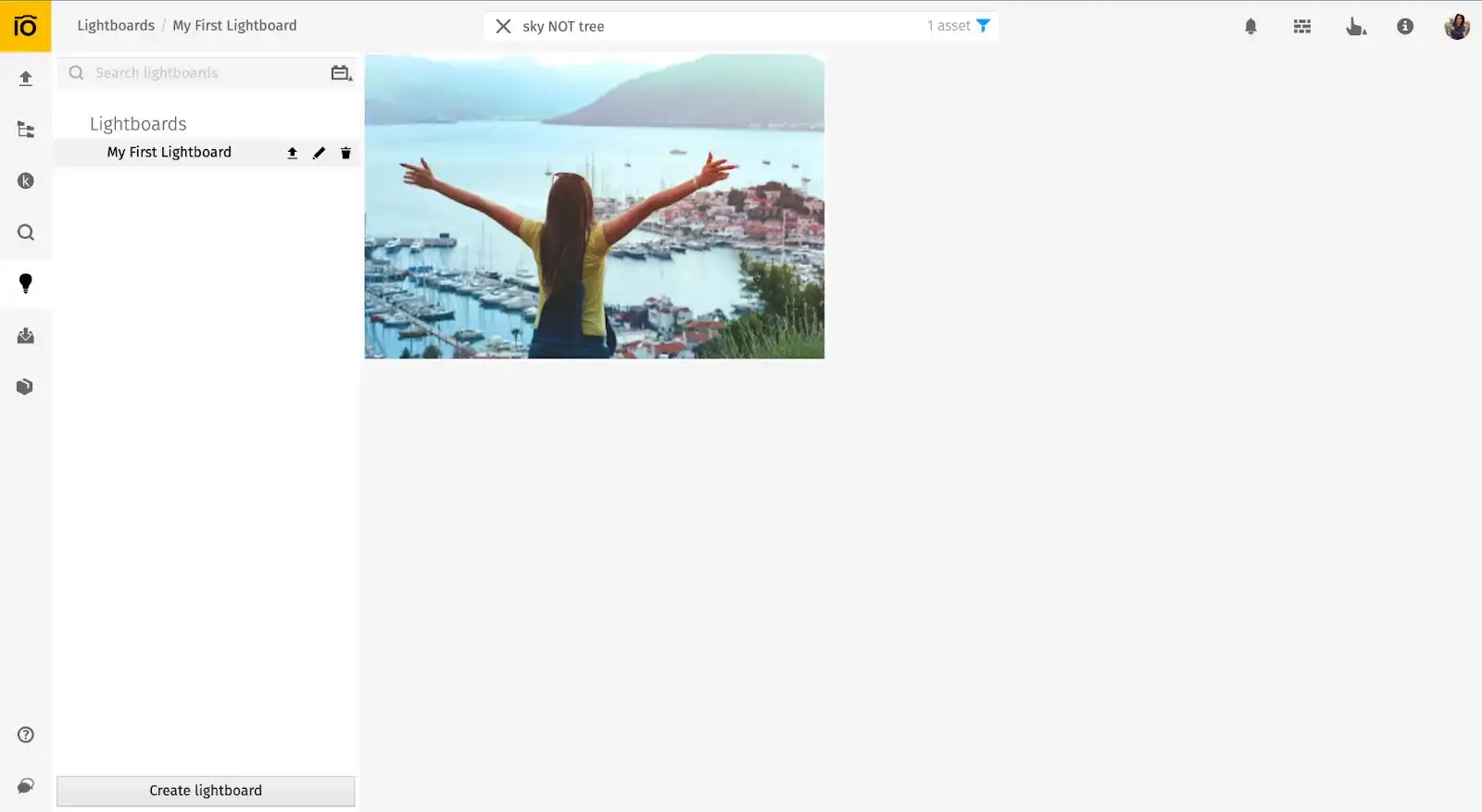 Besides, you can use as many items as you need in the search as well as combine them in the way it suits you. Use parentheses () to separate keywords and give preference to specific ones in your search: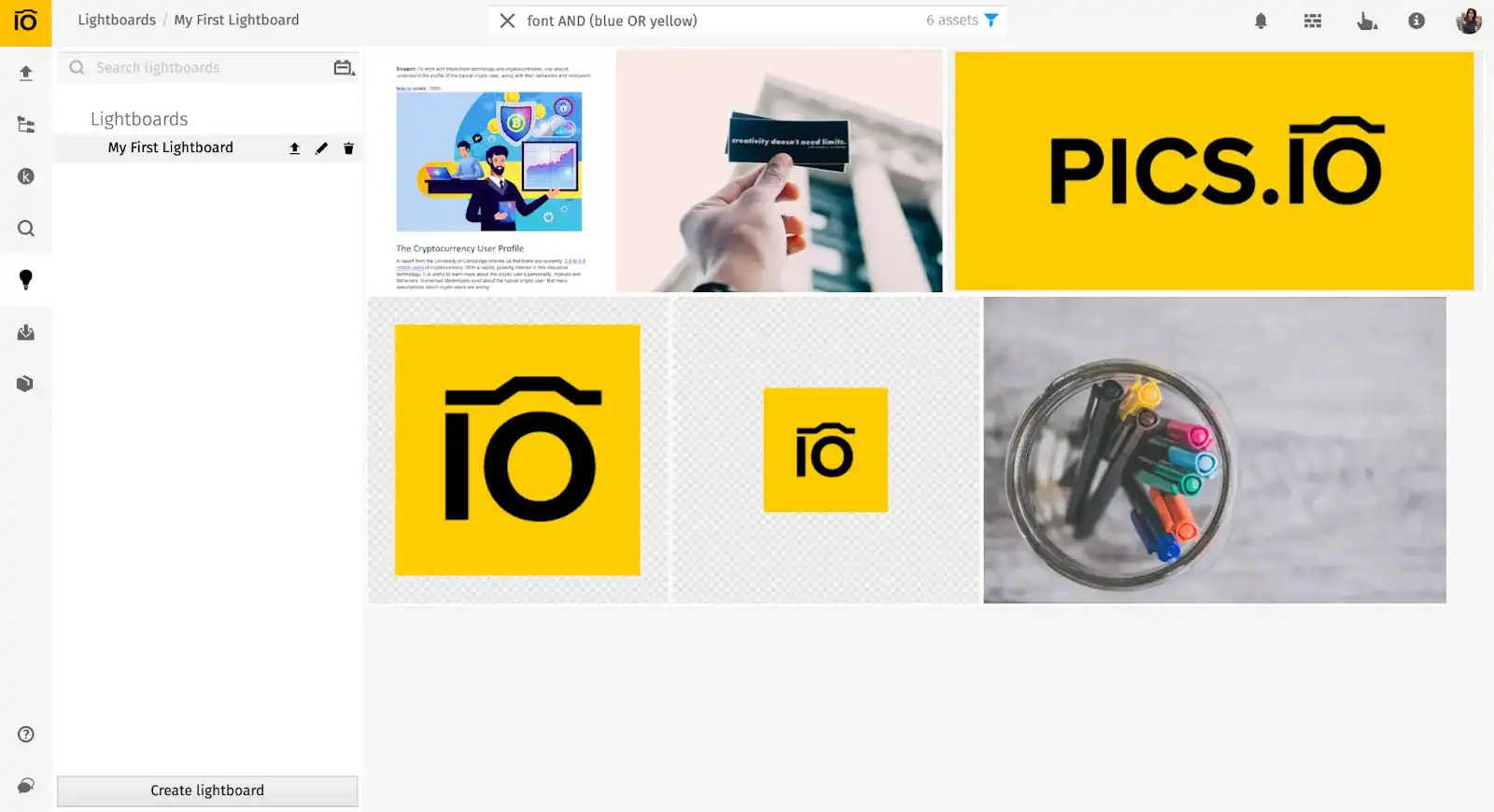 Here are a few other examples of how to use Boolean search.
Challenge #3. I want the exact match
Know the exact phrase to use in the search? Boolean operators can be useful here as well. Just put your keyword, custom field, etc. in quotation marks: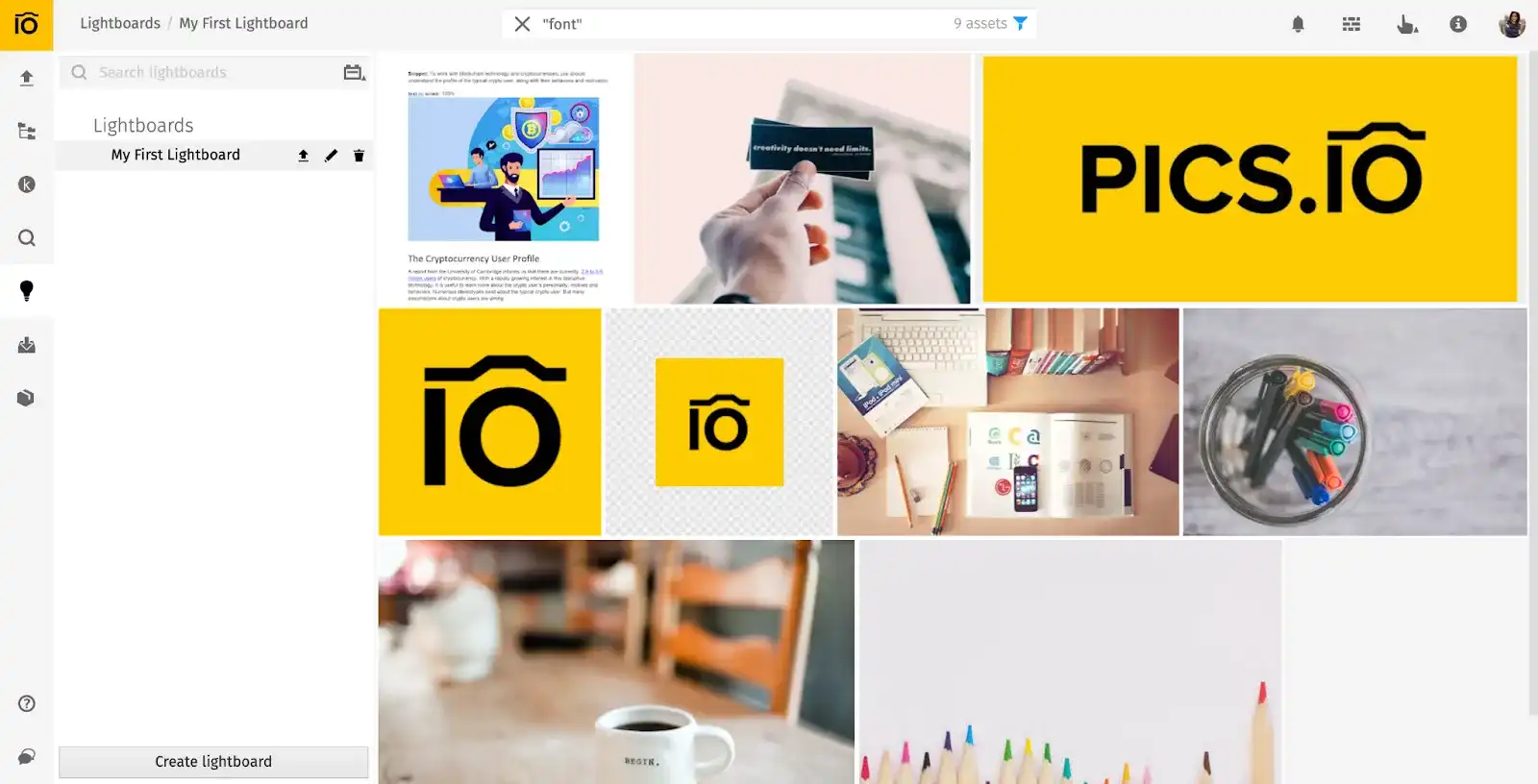 Challenge #4. I'd like to search by location
A handful of industries such as real estate and tourism widely use location-based intelligence in their work. Accordingly, a travel agency might want to structure their photos by countries where they have tours.
Pics.io extracts geolocations from your media automatically, and so you can use these metadata fields in your searches too. A trendy map view will allow you to customize the way you see digital assets.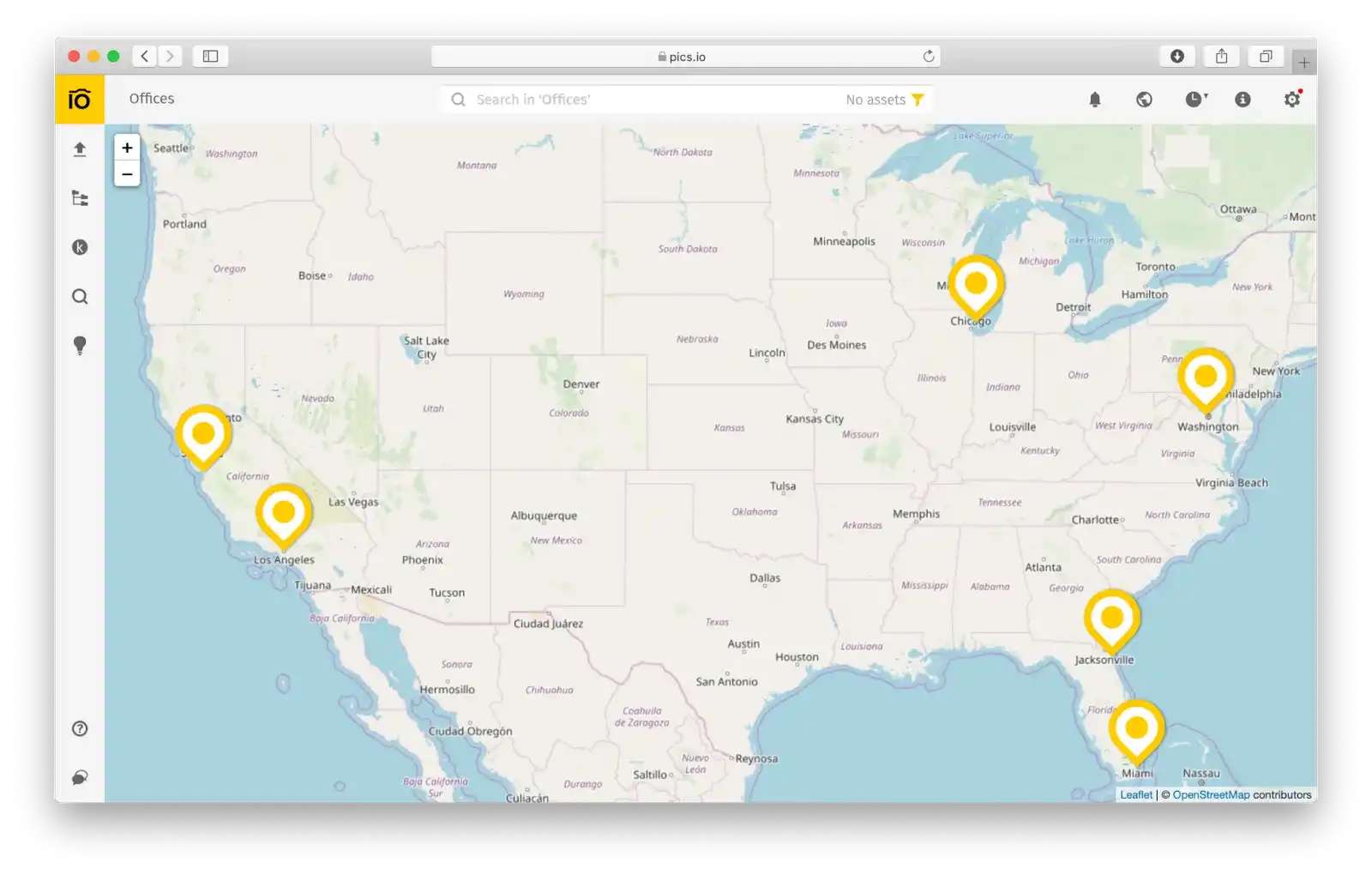 Challenge #5. Can I search by EXIF/IPTC data?
Photographers and videographers traditionally rely on EXIF/IPTC data in their daily work. Automatically embedded in photos, EXIF/IPTC metadata fields can tell a lot about your images such as what camera was used for the photo, the date and time when the picture was taken, or possible copyright information. All this might be important when searching for digital content.
The same as with geolocation, Pics.io adds EXIF/IPTC to your metadata once you upload files to DAM. Then, you can use this info in your searches.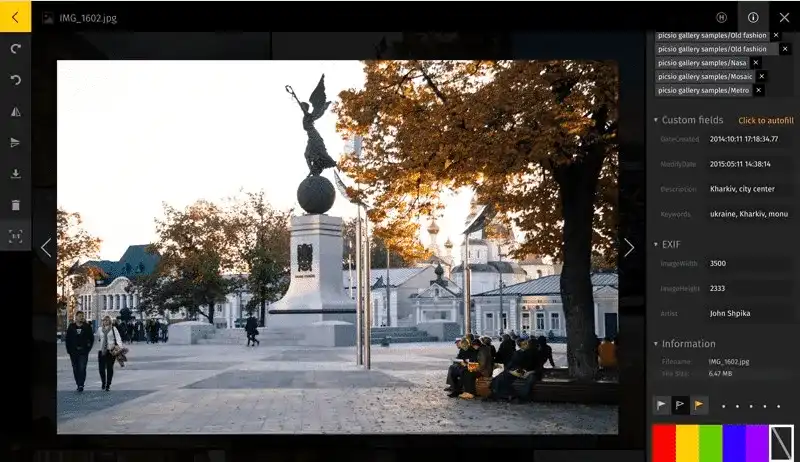 Challenge #6. I remember only one phrase from my PDF/Word
If you work in sales and marketing departments, you usually work with lots of text files:
Reports
Blog posts
Help center articles
Branding materials
Sales pitches
Contracts
Invoices
Accordingly, it frequently happens that you remember only a few key phrases from the document, but rarely its filename or tags. A good idea here is to search by content, writing down those keywords you remember and retrieving the files that contain your query.
This is exactly what Pics.io does.
Just type in the exact phrase from your PDF or word document and click search.  (To narrow the search results, choose the "content" box when selecting where to search for files.)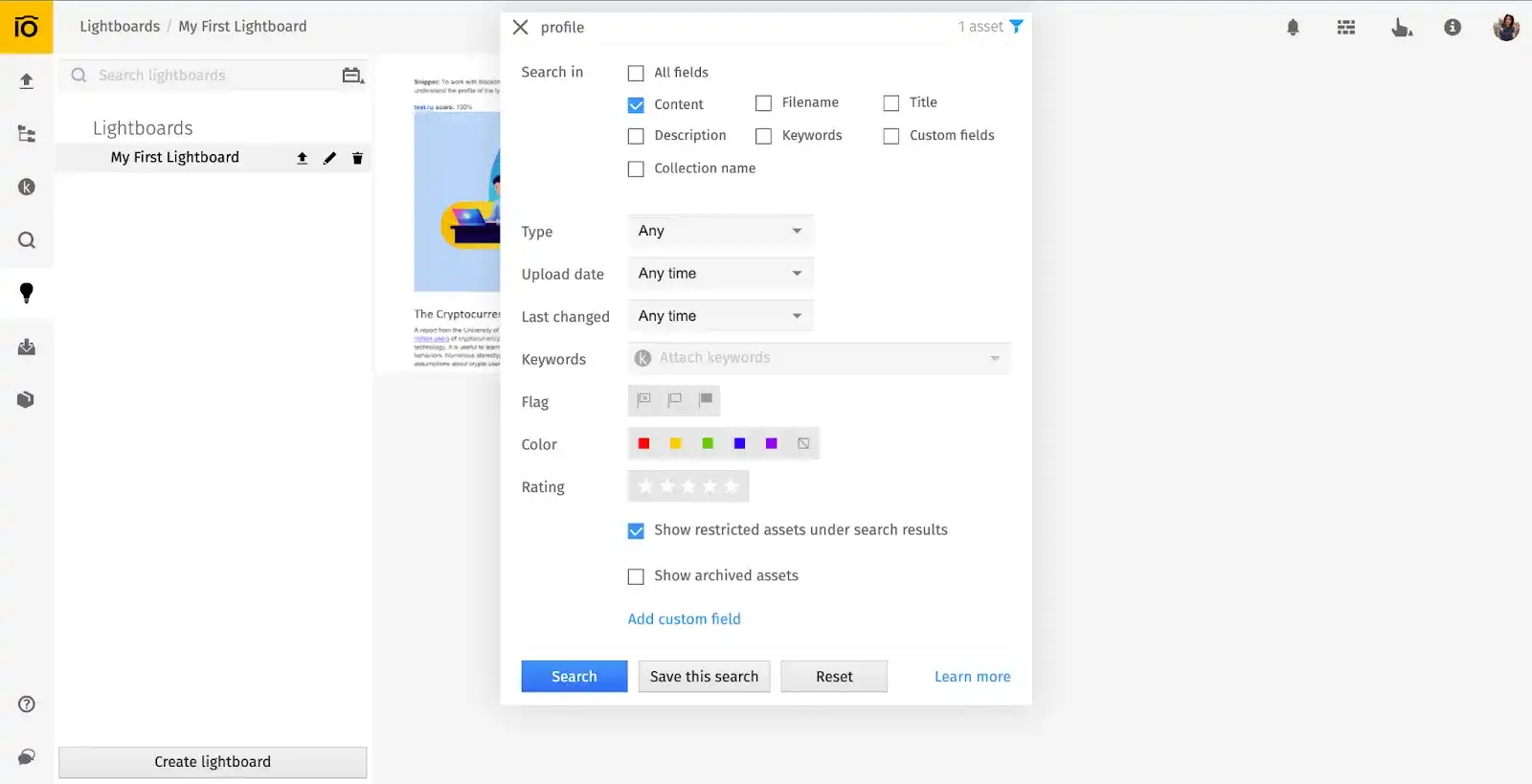 Challenge #7. I still cannot find my files. How else can metadata help me?
There are tons of alternative ways to search by metadata. Pics.io DAM allows you to narrow down searches by clarifying:
Filenames
Descriptions
Collection name (i.e. folder)
Title
File type
Dates of upload and/or last changed
Rating and many more
Also, streamline your workflow by using unique types of metadata in your searches. For example, if you want to check how many tasks you still have to complete or maybe check your teammate's workload before submitting a task to them, search by assigned users. A manager may also want to filter through the content by searching for approved (or disapproved assets) to check the status of the project.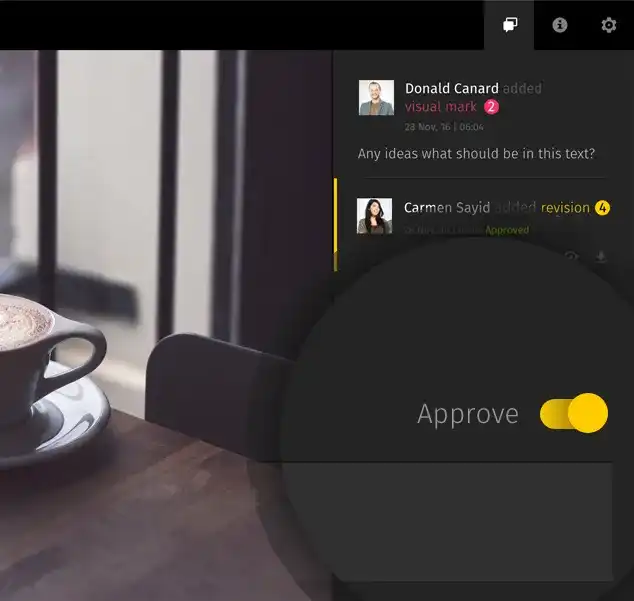 Final thoughts
As you see, search by metadata can be very intuitive and efficient if you're using the right tools. Digital Asset Management is a useful solution if you want to access files easily and don't waste your precious time searching.
As a part of your taxonomy, Pics.io DAM allows you to assign multiple attributes to files, which then empowers you to conduct more complex searches. Next to digital asset tagging, you can also search by multiple keywords, use the geo or EXIF data embedded in your files, and so on. Use your metadata to its fullest extent thanks to taxonomy in DAM.
Organize your digital assets in the most efficient manner with Pics.io DAM. Hurry up to start your 7-day free trial in Pics.io.
Give Pics.io DAM a try
Free 7-day trial
No credit card required
Set up in 3 minutes or less