In a world where information is everything, the ability to manage and utilize data is essential.
Poorly managed product information can cause havoc for marketing and supply chain teams. Similarly, when digital assets, such as documents, images, and videos are spread across multiple locations, it can mean the loss of valuable files. It can also cause a headache for creative teams, costing time and resources.
That's why the integration of Product Information Management (PIM) and Digital Asset Management (DAM) solution is so important. This blog will explore the benefits of PIM and DAM, but first, let's compare their use across key areas:
How can PIM and DAM help you?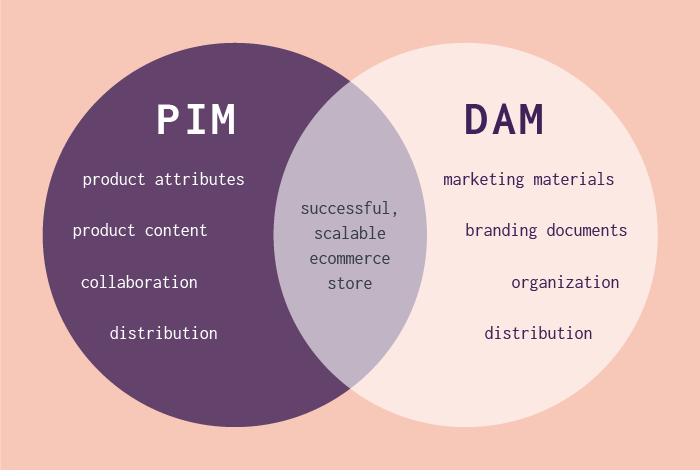 PIM focuses on the process of handling all product data content. When a business handles so much data, keeping on top of key information and inventory management can be overwhelming. PIM takes that stress away, centralizing your data and presenting it alongside key analytics and statistics.
DAM deals with the organization and storage of digital files. Have you or your team ever found certain documents troublesome to locate, or had to search across multiple servers to find an image or video? Even worse, have important files been lost? You're not alone in this experience, every year huge numbers of files are lost due to poor file management.
The good news is that DAM organizes all of that data into one place. This means that you can be much less worried about loss of files or reduced productivity as a result of searching for documents. This means saving time and money.
PIM, DAM, or both?
It might seem obvious to some, but PIM and DAM services are not the same, and serve different functions. Despite this, the two terms are often confused. Whilst both PIM and DAM relate to data, it's the kinds of data where they differ.
PIM handles all product data, collates it, and presents it to marketing and sales teams. The product data collected by PIM can then be used to help build revenue optimization. DAM is for the organization and sharing of media, be that marketing materials, images, or other forms of visual content.
Together, these two systems have the potential to produce a successful and scalable ecommerce store. Studies have shown that users will leave a webpage if it takes too long to load. What's more, your search engine may view this as an unsatisfactory search result. Scalability is, therefore, a must have. A great way to give your website a boost is to use an ecommerce website builder.
They can manage all kinds of content
As already alluded to, PIM and DAM handle and maintain lots of different kinds of data, from product images to barcodes. For PIM this means keeping records of product data such as stock, price, and color. This also means usage data (how a customer viewed a product online) and marketing and sales information.
DAM stores all sorts of files and it's more than just simple images and videos. This means records of media, like animations, brand assets such as logos, and audio files. DAM also stores important documents such as spec sheets and presentations.
This gives you control over your content, leading to more successful and streamlined marketing campaigns. You will also see greater engagement on your website and/or app, and uniformity across your products, enhancing brand identity.
How do they work together?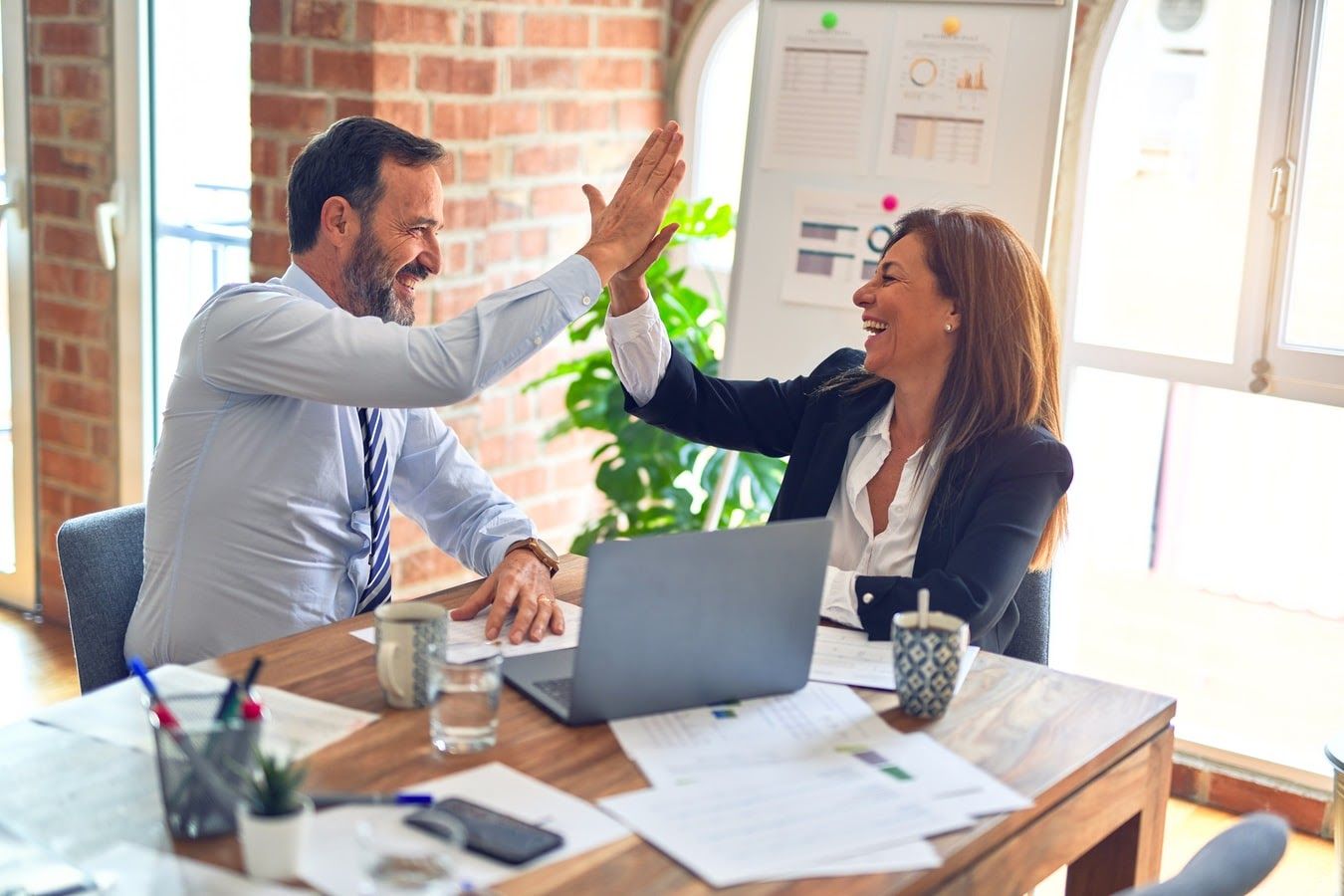 Perhaps the most obvious benefit from PIM and DAM working together, is the time saved.
With the power to collate product information through PIM, your business can receive information more quickly than ever. With time saved that you might otherwise have spent sifting and analyzing data, you can devote more hours and creativity to marketing.
But there are other benefits, too. With PIM and DAM working hand in hand, you can ensure your digital assets are collected together in an organized space. They will also be up to date. PIM can also effortlessly link images with product descriptions, meaning more time saved.
A system that integrates both PIM and DAM can also improve customer experience. PIM can work with DAM's capability to store media and select content that a customer is likely to respond to. This means that customers enjoy a shopping experience that is unique to them. In turn, this means higher revenue and greater customer satisfaction.
Together, they will help improve the customer journey from initial browsing right through to purchase. You can optimize product information, media and marketing, whilst using a service such as Shopify order fulfillment will ensure that the final stage of this journey results in a happy customer.
Can they help with customer engagement?
As any business knows, engagement is key to learning about the buying habits of shoppers and growing a brand. PIM and DAM work in numerous ways to improve customer engagement.
One way that PIM helps with customer engagement is by ensuring that all product descriptions meet retailer guidelines. It's vital that when marketing, your product and website descriptions are the optimal length to engage with a customer.
With an overly lengthy description, a customer could lose interest, meaning you lose a sale. PIM helps to avoid lengthy descriptions and increase sales.
DAM helps to engage customers by ensuring that every page is populated with the most appropriate images and videos. The more media you have, the more time a user will spend viewing a page, meaning more potential return on investment. In fact, 88% of marketers say that video marketing has brought a positive ROI.
One way that both PIM and DAM improve customer engagement is by increasing your discoverability. This means that customers can easily find your website when using a search engine.
PIM's tagging system makes it easier for your team to find key data, meaning less errors and smoother running webpages. This pushes your website higher up the search results and brings in new users. DAM helps with discoverability by providing easy availability of the right images. This aids the marketer, and means customers are more likely to find relevant images that they will respond to.
What can these systems tell you?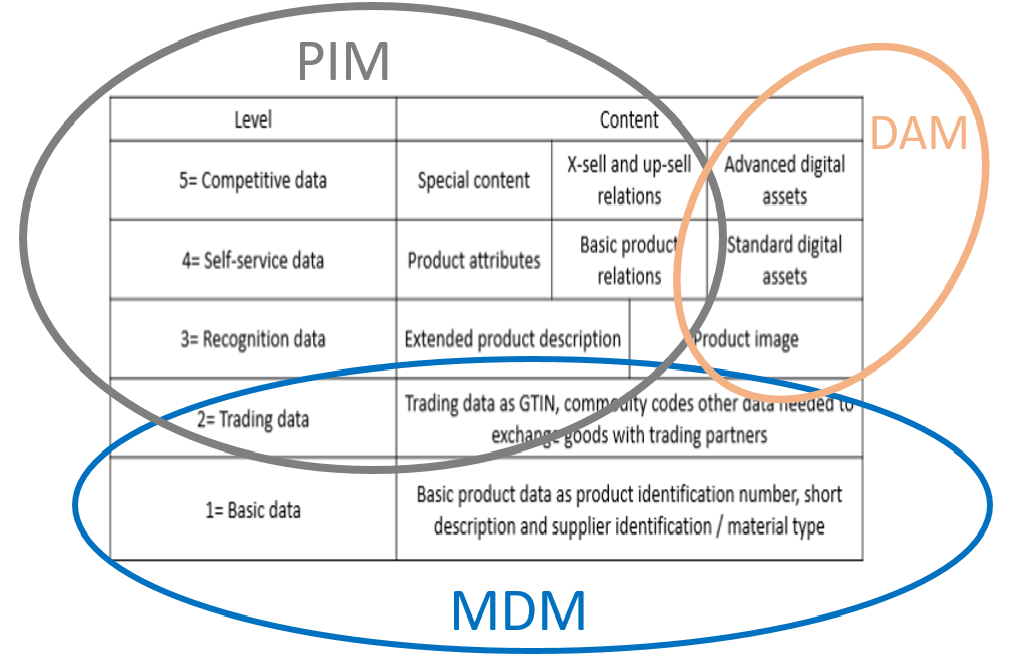 The core functions of PIM and DAM are impressive, but the insights they can give you could make all the difference to the success of your marketing. You will get important information about the quality of your data before you publish. This allows you to sharpen your marketing material.
What insights can PIM provide?
PIM will tell you what information you have and crucially, what's missing, so you can update where necessary. This avoids time consuming product-by-product checking and supports stock control.
It will also grade your content, assessing it from both a quantitative and qualitative perspective. The data is scored against a set of predetermined standards, appropriate to your organization. This will highlight how your data compares to competitors and to customer expectations.
What insights can DAM provide?
Impressive digital media can be the difference between an interested customer and one who looks elsewhere. The insights that DAM provides can put you one step ahead of the competition.
DAM will apply similar rigour to your media files that PIM will to product information. It will highlight missing images and grade the quality of your content. By using your most important keywords in tagging, you can monitor the performance of your product pages. This can give your SEO strategy a notable boost.
Deliver seamless workflows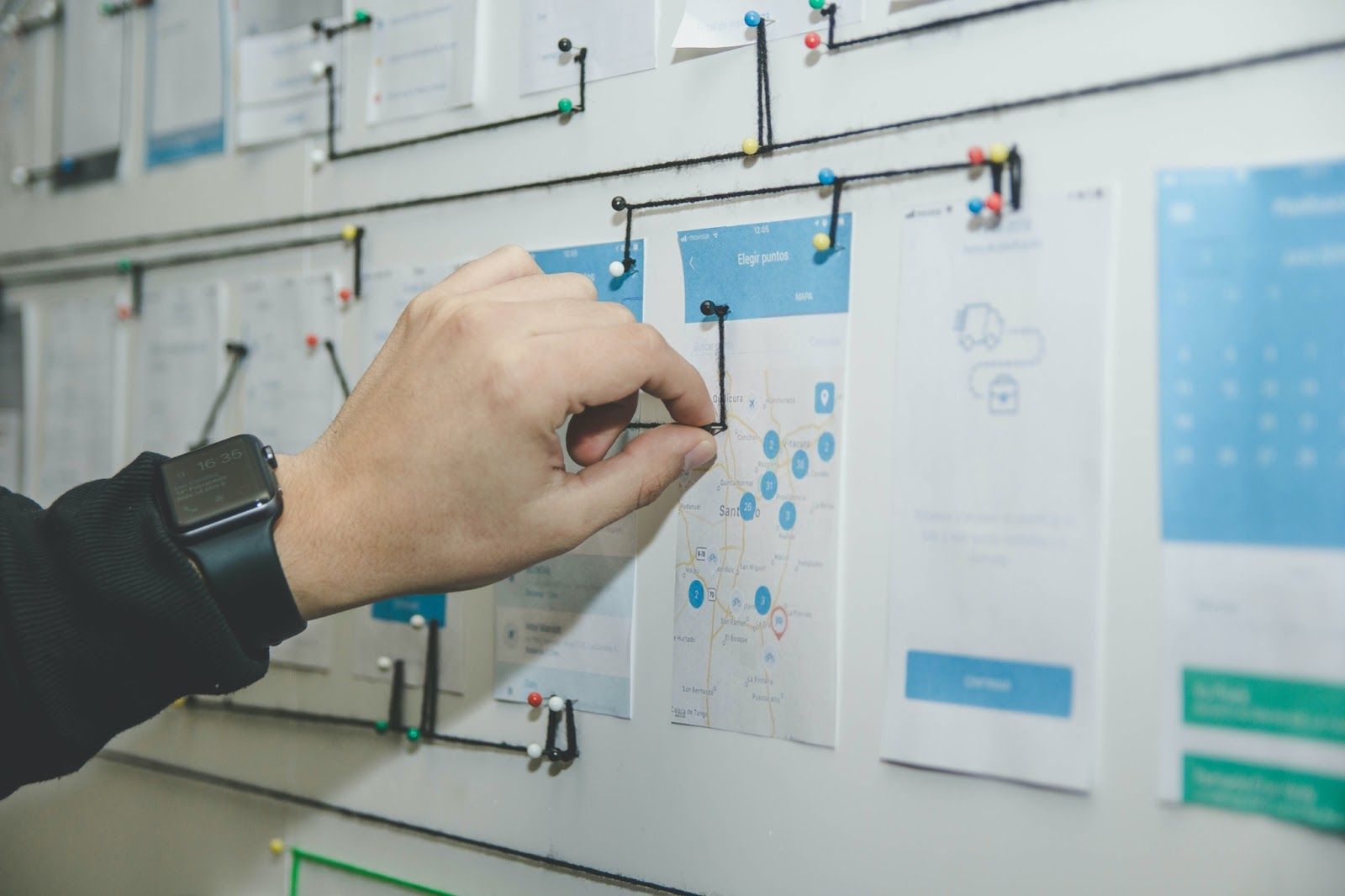 In today's market, successful businesses must be flexible and agile. They will get new products, upgrades, and campaigns out ahead of the competition. You can't do that if your organization isn't joined up.
Getting your workflow right will improve your organization's connectivity, processing speed, and effectiveness. There are numerous ways you can improve the workflow of your organization. A storyboard creator is a great place to start, as it will help you to visualize workflows and improve productivity.
PIM can also be a great way to deliver seamless workflows, featuring an impressive notification system that makes for slick communication. This ensures that everyone is accountable. It will alert people in your organization if they need to update product details.
PIM will also ensure that your supply chain provides all necessary product data, such as color, material, or dimensions. PIM is multilingual, a huge advantage when working with a global workforce or suppliers.
With the help of PIM, workers can streamline their workflows, leading to better productivity and a stronger work ethic.
DAM enabled workflows will reduce time in creating excellent promotions. They can alert the media team of the need for urgent pictures or videos. DAM will even let them know what kind of images are needed.
As well as the fantastic features of PIM and DAM, maintaining strong communication is equally important. Simplifying the ways in which you communicate can be a great first step.
The need to monitor email, text messages, and other forms of communication can add unnecessary stress to your workforce and slow productivity. Making the most of free web conference call software can be a great way to reduce unnecessary written communication.
Together, these streamlined workflows will cut out a lot of emails and remove the delays that these introduce. With your teams working together effectively, you'll see development times reduce and quality improve.
Improve customer engagement and boost your marketing
PIM benefits
Some of the key benefits of PIM are:
Shortens development time and improves effectiveness of your marketing campaigns.
Keeps product details up to date, where technical details may be frequently changing this could be critical.
Manage marketing attributes, ensuring that your categorization connects you to the right customers.
Grades your content—as well as meeting industry standards, you can make your product stand out.
Gives you more time to focus on high quality, engaging marketing.
Links your operational process together in a way that facilitates remote working. Especially important with new ways of working emerging after the COVID pandemic.
DAM benefits
Some of the key benefits of DAM are:
Houses all your digital assets in one place.
Enables you to categorize effectively.
Standardizes image format and takes care of conversion where platforms require a different format.
Makes it easier to find media through searching for keywords, etc.
Enables sharing of media.
Reduces errors.
Supports remote working.
Don't hesitate to make your own impression about DAM? Start a free 7-day trial of Pics.io DAM.
Give Pics.io DAM a try
Free 7-day trial
No credit card required
Set up in 3 minutes or less
---
Author
Nick Shaw has been Chief Revenue Officer (CRO) of Brightpearl, the number one retail-focused digital operations platform which encompasses sales and fulfillment center solutions, accounting, logistics, CRM and more, since July 2019 and is responsible for EMEA Sales, Global Marketing and Alliances. Before joining Brightpearl, Nick was GM and Vice President of the EMEA Consumer business at Symantec and was responsible for a $500m revenue business.Nick has written for sites such as Hubspot and G2. Here is Nick Shaw's LinkedIn.