Marketing teams have lots to deal with; email campaigns, social media management, advertising campaigns, content strategies, and much more besides. A proper plan is the foundation of any successful marketing campaign.
Streamlining your marketing workflows can help you build solid marketing strategies that will make the most of your marketing budget. It will help to clarify objectives and optimize your processes. Furthermore, efficient workflows will help businesses to prioritize employee happiness, thus boosting employee retention.
In this guide, you will learn how small businesses can streamline their marketing workflows to develop winning campaigns.
What is a Marketing Workflow?
A marketing workflow focuses on the planning, organizing, and executing of marketing campaigns. It specifies each step in a campaign, who is responsible for completing each step, and the date by which each step needs to be completed.
Steps are repeatable and act as a template. Therefore, you will use the workflow table, or software, time and again.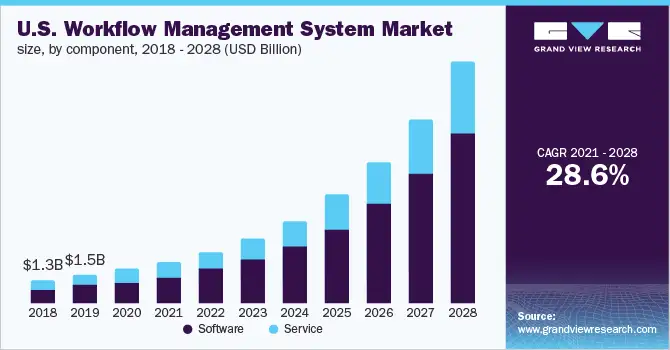 Your marketing workflow will define the overall goal of your campaign. And, hone in on each activity that someone needs to complete to reach that goal.  
Is your small business an old-fashioned brick-and-mortar candy store? Or perhaps it's more technical and you sell software that provides visual voicemail for Canadian businesses through your website. Regardless of the nature of your business, there are three important factors to keep in mind while developing your marketing workflow:
Make it visible - Everyone involved in the campaign or project should be able to access the workflow. Share any tools and information they may need to access it. Educate your team so that everyone is on the same page. Share updates promptly and include your workflow in your onboarding process.

Make it logical - A marketing workflow does not need to be complicated. It should follow a logical pattern that everyone can understand. This way, your team will spend more time working and less time trying to decode your workflow.

Make it adjustable - You may use the same steps for a workflow numerous times but no two projects are identical. As your small business grows, you might need to add more tools and methods to accommodate your expansion.
Why Should You Streamline Your Marketing Workflow?
Disorganization can lead to a chaotic campaign. Streamlining your marketing workflows will keep everything organized and ensure every task is completed within a specified time frame. This methodology enables better project planning, more efficient collaboration, and effective time management.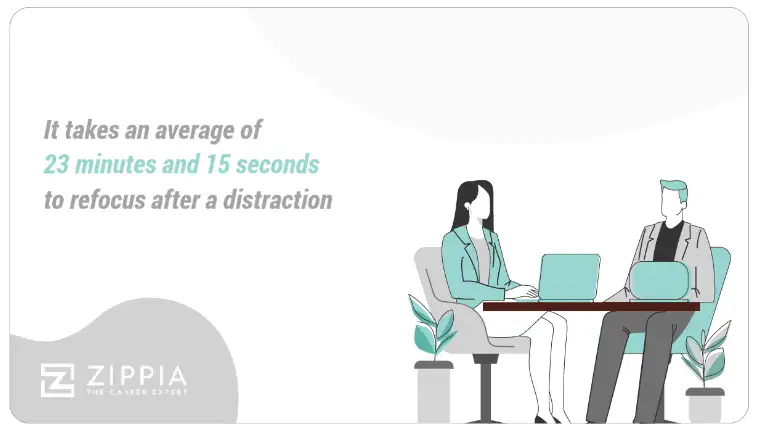 More still, streamlining your marketing workflow will reduce multitasking across your team. According to Zippia's research, multitasking has a detrimental impact on productivity, reducing it by as much as 40%. Therefore, assigning individual tasks to team members with clear time-frames may cause a significant productivity boost.
The 7 Ps of the Marketing Mix
The 7 Ps is a marketing strategy developed by Jerome Mcarthy in the 1960s. The strategy originally contained just 4 Ps. But, Booms and Bitner elaborated on the concept in 1981 and identified three more Ps. According to a Smart Insights poll, the 7 Ps is amongst the top three classic marketing models out there today.
The 7 Ps are:
Product - What problems your product solves and how it compares to competitors' products. Note its key features and benefits, as well as possible drawbacks.

Place - Where you will sell your product. Including every channel of distribution, both online and offline.

Price - The price of your product based on the perceived value of your product, your desired ROI, and competitor pricing.

Promo - How you will increase awareness of your brand or product. Consider how and where your target audience will find you, e.g. different social media channels, television adverts, marketing emails, etc.

Physical - Everything that consumers see at every point of contact with your brand. Think logo, packaging, website, store layout, and invoice templates.

People - All the people working with your brand, both directly and indirectly. Includes your staff and anyone to whom you outsource responsibilities.
Process - The processes involved in getting your product to your customers. Consider aspects like your sales funnel, payment processes, and logistics.
The 7 Ps combined is called the Marketing Mix. They are essentially a framework on which you can develop your marketing strategies and workflows. Incorporating them into your streamlined marketing workflows will enable you to develop relevant and effective goals for individual workflow steps, as well as your overall goals.
How to Streamline Your Marketing Workflows
Naturally, streamlining your marketing workflows takes some planning and thought. Get the whole team involved and take these steps:
Identify Your Current Processes
Before you begin, identify the processes you currently use when working on a project or campaign. Note down everything, both the good and bad parts. Even if your processes are muddled or have no clear path, write this down and acknowledge it.
Consider how long it takes your team to complete projects. This is a rough guide as some projects will take longer than others. But, write down an estimated time frame from start to finish.
Another point to identify is how every team member feels about the current processes. Does the pressure make them feel stressed? Are they a little too relaxed? Perhaps they're confused and spend too much time switching from one task to another, not being able to give each task their full concentration.
You will measure your new streamlined workflows against your current processes to determine their efficiency.
Give Pics.io DAM a try
free 7-day trial
Define Your Goal and Activities
Before you begin developing your workflow, you need to define your goal. That is, the main objective you want to meet. Whether your goal is to develop a high converting landing page or to promote your innovative new product, once you have established it, break it down into individual activities.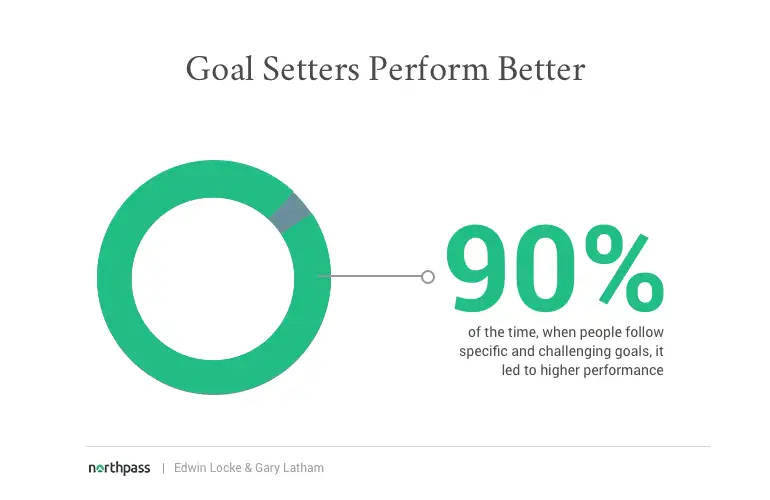 For example, you are sending a promotional email to existing customers. Note down every activity this task takes. It would include tasks like:
Determining the product you want to promote.
Establishing USP.
Choosing an email marketing software if you don't already have one.
Clarify your email marketing goals.
Establishing a schedule.
Writing the email content.
Proofreading and editing the email content.
Brainstorming an attention-grabbing subject line.
Schedule the email to send.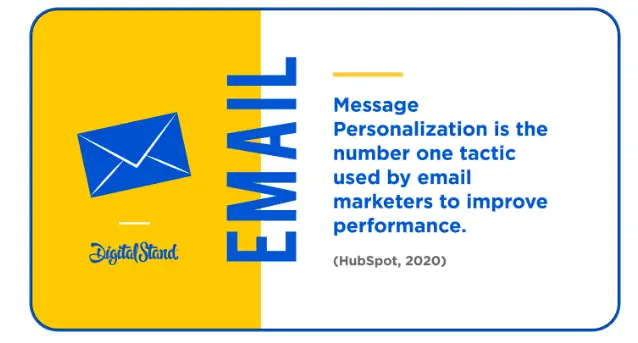 As you can see, sending a promotional email can include a lot of different steps and activities. Automation can make some of these tasks simpler. But, you still have plenty of decisions to make as a marketing team.
Dish Out Your Activities
In your marketing team, you probably have specific people to deal with specific activities; writers, designers, etc. Divide up your activity list and appoint tasks to each team member. Create a workflow chart or table to specify who will complete each task. Everyone should be able to easily identify who is responsible for each step.
Establish Reasonable Deadlines
This is where your marketing workflow really starts to come together. You will quickly notice the benefits of adding time-frames and deadlines to your activities.
Discuss the deadlines as a team and decide on them together. Work on creating a smooth stream of tasks. Each team member should be able to see when they must pick up a task and when they must finish it.
Let's look at an example:
This is a very simple example of a marketing workflow table. But from it, you can determine a sequence of necessary actions, who needs to do them, and by when:
The deadline for clarifying your promotional goal is February 3rd.
From this, your copywriter knows that they must begin writing the email content on February 4th. Their deadline is February 7th.
Therefore, your proofreader and editor know that the content will be passed onto them on February 7th. And, they will need to begin their task on February 8th.
In essence, when you're developing your workflow, you can get as specific and detailed as you like.
It's also worth noting that some tasks can be completed simultaneously. For instance, the copywriter could begin their task while another team member is establishing a schedule and choosing marketing software. Because they can write the email copy without this information.
Measure For Efficiency
One of the main points of streamlining your marketing workflows is to improve efficiency. This will naturally lead to an increase in productivity. However, you need to measure their effectiveness if you're going to understand if they're making a meaningful impact on your team's work. Technology's role in brand management and marketing workflows can make this process easier.
Refer to the notes you made at the beginning of the process. See how much work your team completes over a predetermined time following the new workflow. Compare this to your previous processes.
While a quicker output may mean that everything is efficient and running well, it may not be the case. A Canadian business phone number website, for example, will not run well with unhappy staff.
Ensure you speak to each team member to learn their thoughts on the system. This will help you maintain a comfortable pace. Stress through too much pressure and tight deadlines will negatively impact performance. Collaborate regularly to identify possible areas of improvement.
Let's Conclude
I hope you're excited about putting your newfound knowledge into practice. Streamlining your marketing workflow can be a move that improves productivity, organization, efficiency, and team happiness. The key thing to remember is to work together to establish a workflow that everyone is comfortable with.
Give Pics.io DAM a try
free 7-day trial
---
Author
Jenna Bunnell is the Senior Manager for Content Marketing at
Dialpad
,
business phone systems
and AI-incorporated cloud-hosted unified communications system that provides valuable call details for business owners and sales representatives. She is driven and passionate about communicating a brand's design sensibility and visualizing how content can be presented in creative and comprehensive ways. Check out her
LinkedIn
profile.