Only five years ago, creativity was the core focus in marketing. Companies did their best to come up with memorable solutions and help their brand stand out and land a sale. Now 56% of marketers agree that technology plays an equally important role to creativity when it comes to brand management. A third even prioritizes technology over creativity.
So what's the tech impact on branding? For one thing, it has transformed the way people interact with brands. Now marketing campaigns have become more personalized and emotion-driven. For another, new technology has added to the infrastructure on which businesses are built, making branding more consistent, easier to monitor and manage.
In this post, we're speaking about brand management and ways to empower it thanks to emerging technologies.
What is brand management?
Brand management is the series of actions you perform to increase the perceived value of your product or service. Remember they say that creating a brand is just the beginning of a long-term journey? Strategic brand management is exactly this long-term journey.
You can compare brand management to planting a flower. First, you have to find the right place for your flower. You check the sun, shadow, soil. Only then, you dig the soil and put the plant. This is when you create a brand, but it's only half the battle.
Then comes the long-term care: watering the flower, adding mulch, and grooming the plant. This is when you apply effective brand management to cultivate your brand. Why do you need to do it though? Well, it helps you...
To gain more leads thanks to brand recognition and loyalty
To increase brand awareness, lifetime customer loyalty, and retention
To strengthen marketing communication strategy
To help your brand scale and develop
To make the business adapt easier to changes in the market
To boost revenues and succeed in long-term business goals
4 Important Components of Your Brand
Here are the things you care about most in brand management:
Brand identity
Brand identity is the look and feel of your business. This refers to the unique brand deliverables that communicate your brand:
Logo
Color palette
Graphics
Fonts
Images
Make sure to empower your brand identity to make your company easy to recognize and improve its public perception. Take McDonald's, for example. If you see its red and yellow colors or hear its Para-pa-pa-pam, I'm Lovin' It jingle, you won't confuse it with anything else, right?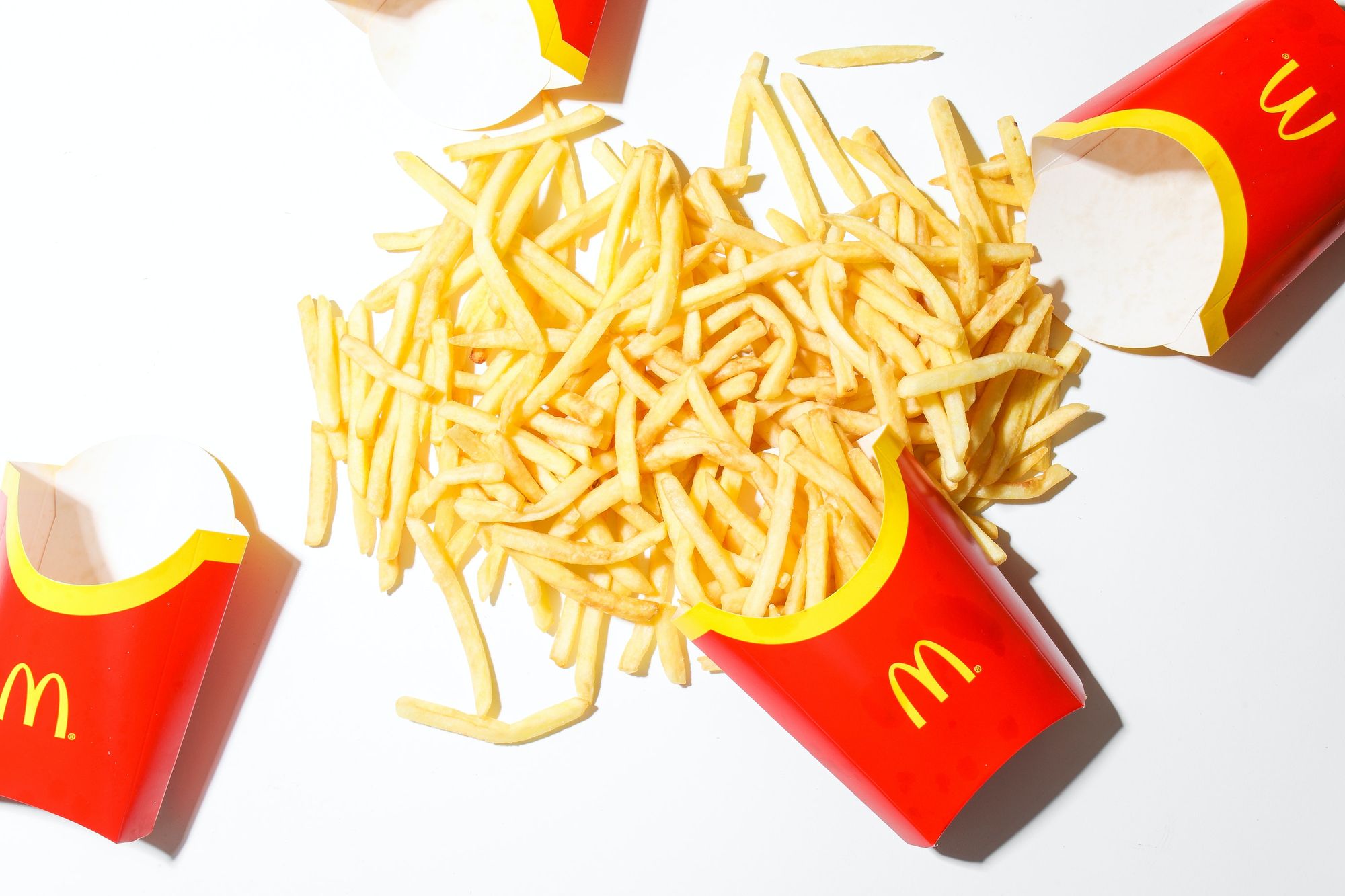 Brand equity
Brand equity is how customers perceive your brand. This is mainly derived from customer experience with your product or service and how much customers know and trust your brand.
Imagine you're at the party going to take a drink. There are two options to choose from, Coca-Cola and something entirely unfamiliar. What are the chances you'll take another one? Almost zero (unless you're allergic to Cola). That's because of the brand equity that Cola holds.
Brand differentiation
This comes with your Unique Selling Proposition (USP) i.e. what stands you out from the competition. There is a pool of brands in each SaaS category, and you need some exclusive feature, benefit, or unique personality that consumers will associate you with. Think about Uber and how it tries to oppose everything that the traditional taxi service implies:
Booking a taxi online in one click
Paying cashless
The driver who knows where you're heading to from the beginning
You don't only have to define and know your USP, but also be able to communicate this clearly to your current and future customers. Tell your brand story effectively, and so this will improve your sales.
Brand message
If brand identity is more about the visual part of branding, the brand message refers to your brand voice. To put it simply, this is what you say to your customers and how you say it. Here are some examples:
Your tagline
Positioning statement
Brand promise
All sorts of marketing and brand materials
When you hear the slogan "Just do it", you know what brand it's about just immediately, right? Nike makes consumers believe they'll be successful and capable of anything when wearing their brand, and this message resonates with the audience.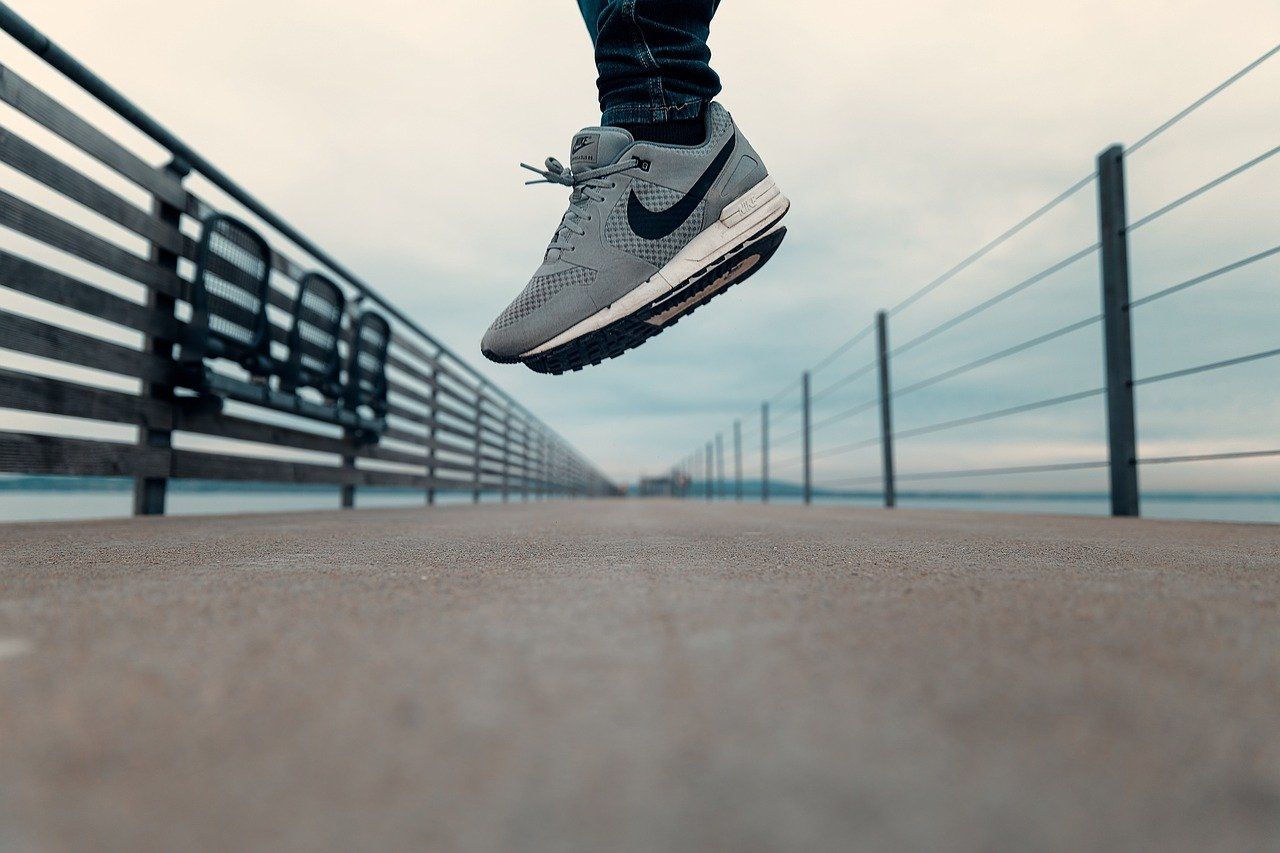 Explore technologies crucial for brand management success
Now it's time to talk about the role of technology in brand management and what tools will help your brand to succeed.
Before the twenty-first century, brand management focused on four aspects: marketing communication, promotion, price, and distribution. In the new millennium, the competition has got tougher, causing change to branding too. Now brand management is also about:
A customer-centric approach, with analysis of customer needs and behaviors;
Digital immersion and new channels of communication with customers;
Multi-sectoral marketing activities, with tons of materials, produced weekly;
Cross-department communication and teamwork, and more.
Although technology is the reason why everything's got so complicated, it can be useful to you in strategic brand management too. Consider adopting the next tools to manage your brand successfully.
Digital Asset Management
Digital Asset Management is a great tool to make sure your brand stays consistent. Since you pile up tons of brand and marketing materials over the years, you'll need a single source of truth for digital assets. For one thing, a DAM system will help you organize brand assets and keep them accessible. For another, it will help you distribute brand files not only to different departments, but also to resellers, partners, and customers.
A DAM will provide you with excellent brand management by:
Becoming a centralized hub for marketing and brand materials
Keeping brand files updated and in order
Allowing the team to access digital assets without external help
Using the right version of brand materials
Distributing digital files across the partners' network
Give Pics.io DAM a try
Free 14-day trial
No credit card required
Set up in 3 minutes or less
Customer Relationship Management
Brand management also goes hand in hand with customer experience, and this is why you'd better use CRM. Every single touchpoint between your brand and prospects, customers, suppliers, etc., etc. affects your brand image while CRM was designed to manage these relationships.
A CRM system is useful in brand management if you want to:
Keep your message consistent through carefully managed communication with customers
Take a personalized approach to customers
Define and reuse the most successful campaigns and templates
Track and analyze various organizational activities to see how the public perceives your brand
Social Media Management
Social media is an important part of your brand management strategy. It's about seeing how your brand is mentioned online, but also about being closer to the audience and showing your active presence. Get a social media brand management system to streamline daily updates on social media and react timely if needed.
A powerful brand management tool can:
Monitor what's on social media and inform when someone has mentioned you
Schedule daily content and make updates
Track down and automatically manage comments
Help with content distribution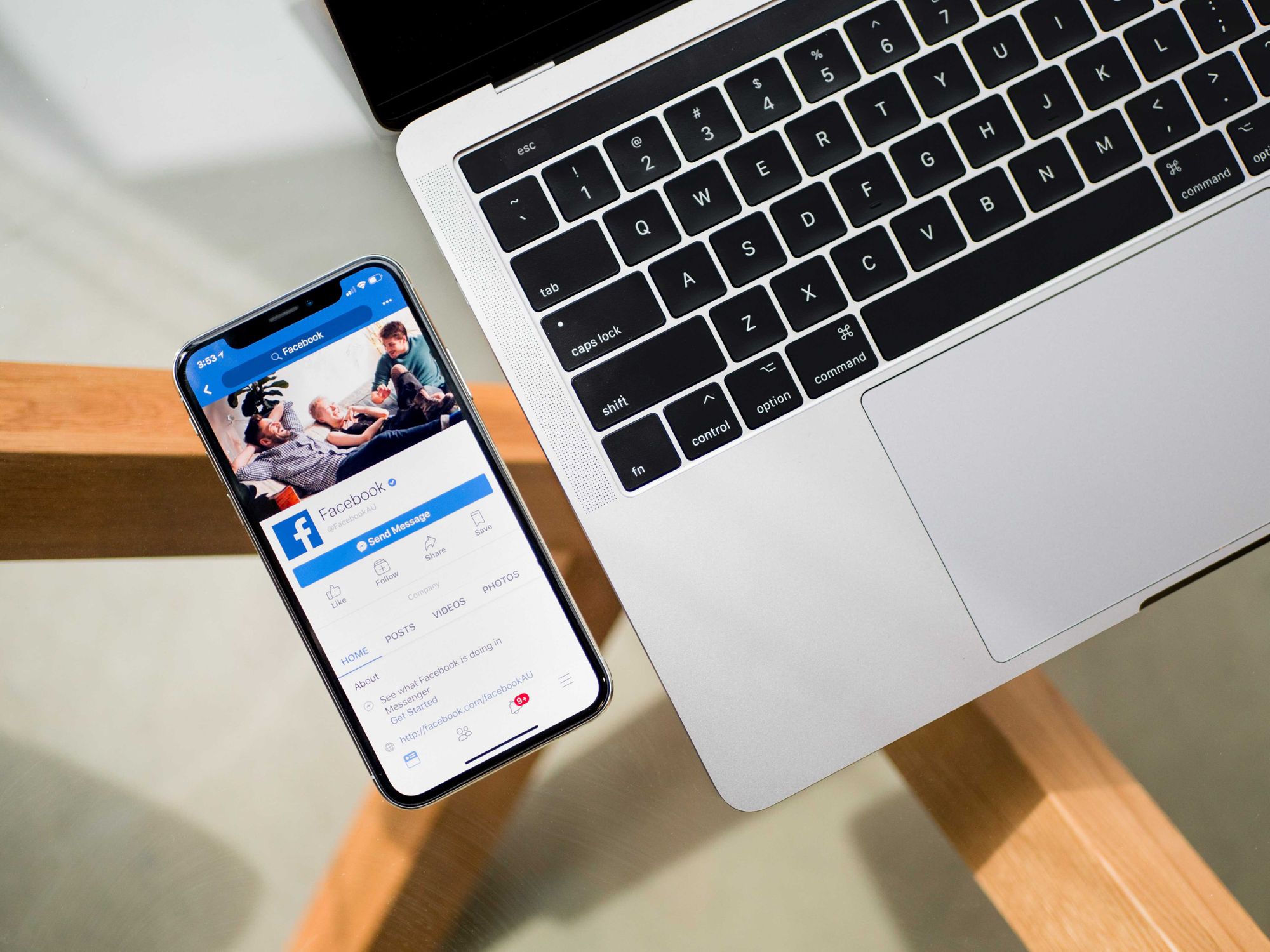 Brand Marketing Tools
Probably, the highest variety of solutions exist under the category of brand marketing management. Although the two concepts are vastly different, both aim at improving sales potential and shaping the brand. Here is a brief overview of brand marketing tools and how you can profit from them in brand management:
Video branding apps to help you create and distribute high-quality video content
Design tools for producing visual content such as logos, posters, pamphlets, etc.
Email marketing tools to optimize your email marketing campaigns
Content marketing tools to manage your content creation. Here you create, schedule, and share blog posts. Plus, the solution allows you to manage social media, optimize SEO, and PPC advertising
Analytics tools to track your brand activity and make data-driven decisions
Brand survey tools to get more insights into your brand perception
Brand strategy apps to gain more tips and ideas of how to develop your brand as well as the overview of the latest marketing trends
Reputation Management Tools
In today's globalized world, it's also important to monitor how consumers perceive your business and take a proactive strategy to build a positive brand reputation. Probably a third of Pics.io users have come by word of mouth so you'd better protect your brand with reputation management software.
Use reputation management tool to:
Quickly find and respond to negative reviews and comments online
Collect positive feedback and add it to your website
Get automatic notifications when someone has mentioned you on social media
Generate reports on new audiences, competitor activity, influence score, etc.
Additional tips on strategic brand management
#1 Position your brand right
Positioning matters in brand management to help you understand where your product or service stands in contrast to competitors. Defining your position is tricky, but here's a prompt: start with the competitor analysis and try to set yourself apart. This might be difficult with the number of brands on the market. But if you achieve this, you'll find the niche, and your service will be the exact match to your users' needs.
#2 Take care of brand reputation
Do you know the expression "Any PR is good PR"? Well, it's a lie (at least now). If you want your brand to succeed, you have to avoid any negative publicity, which can ruin your brand in a short time. And this is where brand reputation management will come in handy. Media monitoring and social listening are your main weapons here to know who and what said about your brand (and respond to it timely and efficiently).
A critical remark: customers are not the only audience you have to monitor. Also, take care of your reputation among stakeholders, employees, and even random people.
#3 Establish a brand management system
A brand management system is about keeping the brand consistent and your communication on-brand. DAM could become a perfect brand management system, which will help you control the use of your brand collateral. Also, don't forget to create brand guidelines that explain what brand assets to use, how, and when. Place this file in DAM to make it available to everyone in your organization.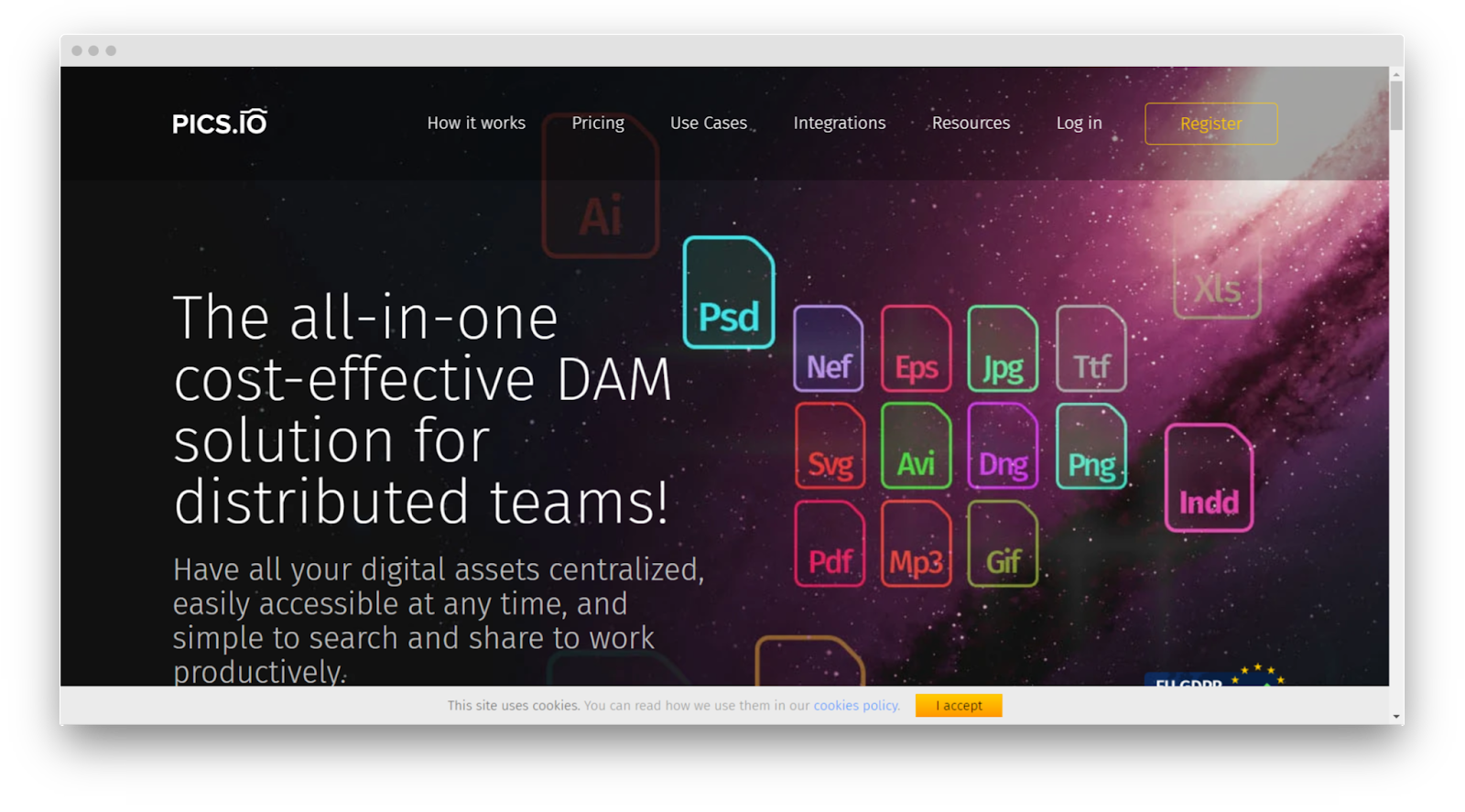 #4 Keep track of the competition
Researching what's out there in the market is necessary not only when you establish the brand. You need to review competitors regularly to see new development opportunities, uncover market trends, and notice gaps in the market. Sure, you don't have to mimic competing brands once they launch anything new. But you'd better consider how this competitor's addition will affect your value proposition. Maybe you'll come up with some ideas for your roadmap too.
#5 Strive for personalization and arousing emotions
Personalization is a must in modern-day customer experience. From addressing your customers by name to recommending a relevant product to them, personalized experiences build a special bond between users and the brand.
Another good strategy in brand management is to aim at causing positive emotions. People tend to remember anything that evoked emotions from them. Try to name the book you've liked most recently. Chances are this was the book that made you laugh or cry. This is because emotions are powerful, and you'd like to use this in brand management. Make your brand experience associated with some emotional response such as fear in the latest World Wildlife Fund advertising campaign, and it'll be useful to your brand image.
Wrap up
Just a decade ago, using the right color palette or creating a powerful logo was a peak moment for companies in branding. Now everyone knows that brand management is a multitude of aspects, from managing your online presence to keeping your brand assets centralized and consistent.
No wonder brand management software became irreplaceable, with more tools emerging in the market. Technology has shaped branding a lot, and now it allows you to build a deeper connection between your audience and brand. It also helps with repetitive and tedious tasks such as distribution of brand assets so you could focus on more important tasks instead.
A powerful DAM system can become your first step to seeing brand management in action. One tool will put in order your brand materials and empower the whole organization to contribute to brand management equally. Give Pics.io DAM a try and create a single source of truth for your brand assets.
Give Pics.io DAM a try
Free 14-day trial
No credit card required
Set up in 3 minutes or less