Black Friday. That time of the year when customers hunt for the best deals on everything from hardware to digital while companies fervently fight for their attention in an extremely competitive environment.
Some years ago, Black Friday and Cyber Monday were characteristically distinct holidays. A fascinating bit of trivia claims that Cyber Monday had its roots in the lack of home PCs a few decades ago. After spending time with family and returning to work the Monday following Thanksgiving's Friday, people would come to their offices and browse the Internet for deals. Although the predicament is long gone, the habit remained, with COVID-19 blurring the lines between the two days even further.
Today, SaaS companies offer deals under the monikers of Black Friday and Cyber Monday throughout the entirety of November. And we've gathered just all the information that you might need to commemorate the seasonal spirit of spending: trends, reports, and the deals themselves.
Trends
Pandemic has shaken the world of retail for good. A survey of B2B professionals from 2021 indicates that approximately half of the surveyed bought directly from salespeople before the pandemic. Since then, the number had fallen to a measly 16%. What's even more, the same survey indicates that these trends aren't temporarily fixture. 93% of respondents believe that they will retain current purchasing habits even after the end of pandemic and worldwide lockdowns.
It might seem that SaaS as an inherently digital product, might be more immune to these permutations. After all, who goes to a store to shop for Adobe Suite? However, keep in mind that if a would-be user is already shopping for deals online, the odds of them finding about SaaS deals increase.
Cyber Monday is Free Marketing for SaaS Businesses
Per Adobe's report, on Black Friday last year, online shoppers spent a record $9 billion. With more people seeing the benefits and leisure of shopping online, we might just break this record again, a second year in a row!
Predictions

Closed Stores = More Digital Spending
Starting with last year, many retailers started closing up on Thanksgiving, which was quite unprecedented. Traditionally, Thanksgiving was a Black Friday kickoff - a day 0 for all the lucrative deals. However, pandemic dictates the rules. Many retailers still feel that it would be unsafe to encourage large crowdings that are a staple during Black Friday crazes. In addition to the public criticism of such practices (as many believe that frontline workers are overstressed and endangered is), many prominent retailers will close their doors on that day, pushing more people to explore digital shelves.
Remote Work Popularity Means Higher SaaS Demand
The beauty of SaaS is how it enables collaborative work. Colleagues can share digital assets, discuss their tasks, and collaborate on projects as if they were in the same room. And although many businesses still treat it as a temporary substitute for on-site collaboration, even such companies have to concede that the current reliance on remote work isn't likely to go anywhere. According to the report made by Gartner, spending on cloud services will grow by 26.7% in 2021, which spells profit for many SaaS companies.
Predictability and Reliability: Buyers are Hesitant to Go Into Unknown
Last year, many companies ventured into online retail for the first time, often unsuccessfully. Some companies were oblivious to what makes online commerce work, creating frustrating end-user experiences. Other companies were fraudulent from the get-go - the sudden surge in demand for digital retail became a playground for the scammers eager to make a quick buck. Both circumstances burned users that will now be more hesitant to trust unknown names.
The implications of this trend are twofold. First, you must start building up your marketing campaign long before November's holiday season, so by the time you roll out your deal, users have been familiarized with your product.
Second, you need to be conscious about the end-user experience that you cultivate. If your software, marketing, or sales channels are too frustrating, users will go elsewhere without giving you any attention.
Most popular deals on BF & CM in SaaS in 2021

There is a wide range of deals to reap your B2B sales. Here's a shortlist just to get you started:
Pics.io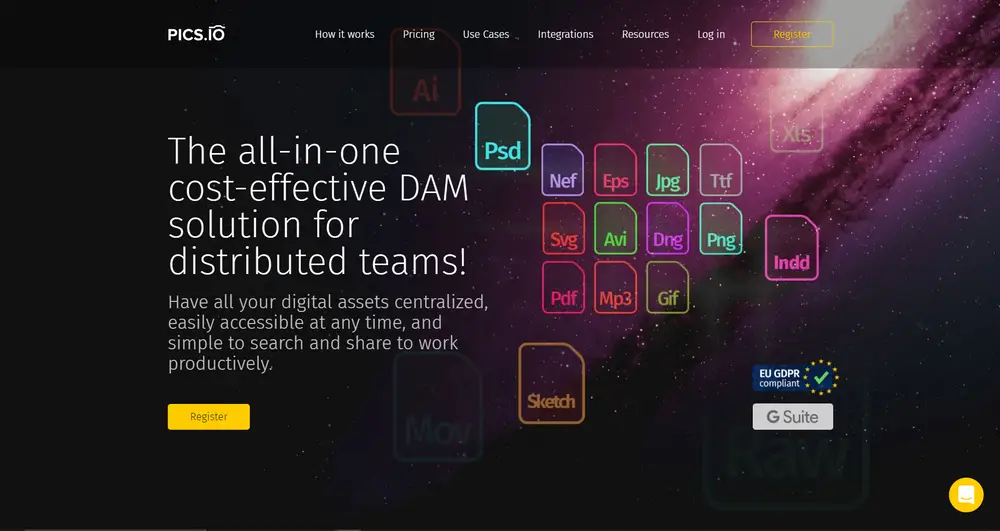 Pics.io is an all-in-one digital asset management (DAM) solution that meets all your asset related needs. Keeping your large library of media assets neat and organized, easily sharing them among teammates and third parties, making sure that assets are always up-to-date and ready to be used - Pics.io does it all.
Pics.io also seamlessly integrates on top of your existing Amazon S3 or Google Drive storage so that you won't have to bother with transferring your files elsewhere. Don't have cloud storage yet? Worry not, for Pics.io has its own storage to get you started!
Black Friday deal: 20% discount for annual plans starting Micro
The deal is valid: Nov 26, 2021 – Dec 3, 2021
Get the deal: Sign up via this link and contact sales/support to get a discount.
Give Pics.io DAM a try
Free 7-day trial
No credit card required
Set up in 3 minutes or less
Chanty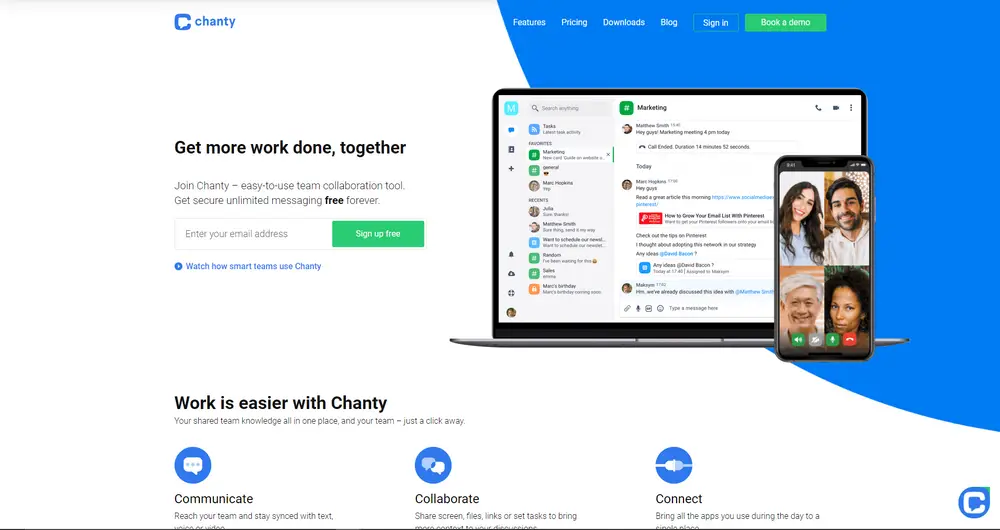 Chanty team collaboration tool offers unlimited searchable messaging for private, public, group, and one-on-one conversations, audio and video calls, project management system with the Kanban board.
Chanty integrates with third-party apps including Trello, Asana, Zapier, Google Drive, Dropbox, Onedrive, Github, Gitlab, Bitbucket, Mailchimp, Giphy, and others. Available on Web, Desktop, macOS, Windows, Linux, and mobile for iOS and Android.
Chanty offers the following deals for Black Friday 2021:
15% off on a monthly plan (for 1 year)
$50% off on a yearly plan
1 month free + 50% discount on non-profits, educational, and government institutions
The deal is valid: 26.11.2021 - 05.12.2021
Pixpa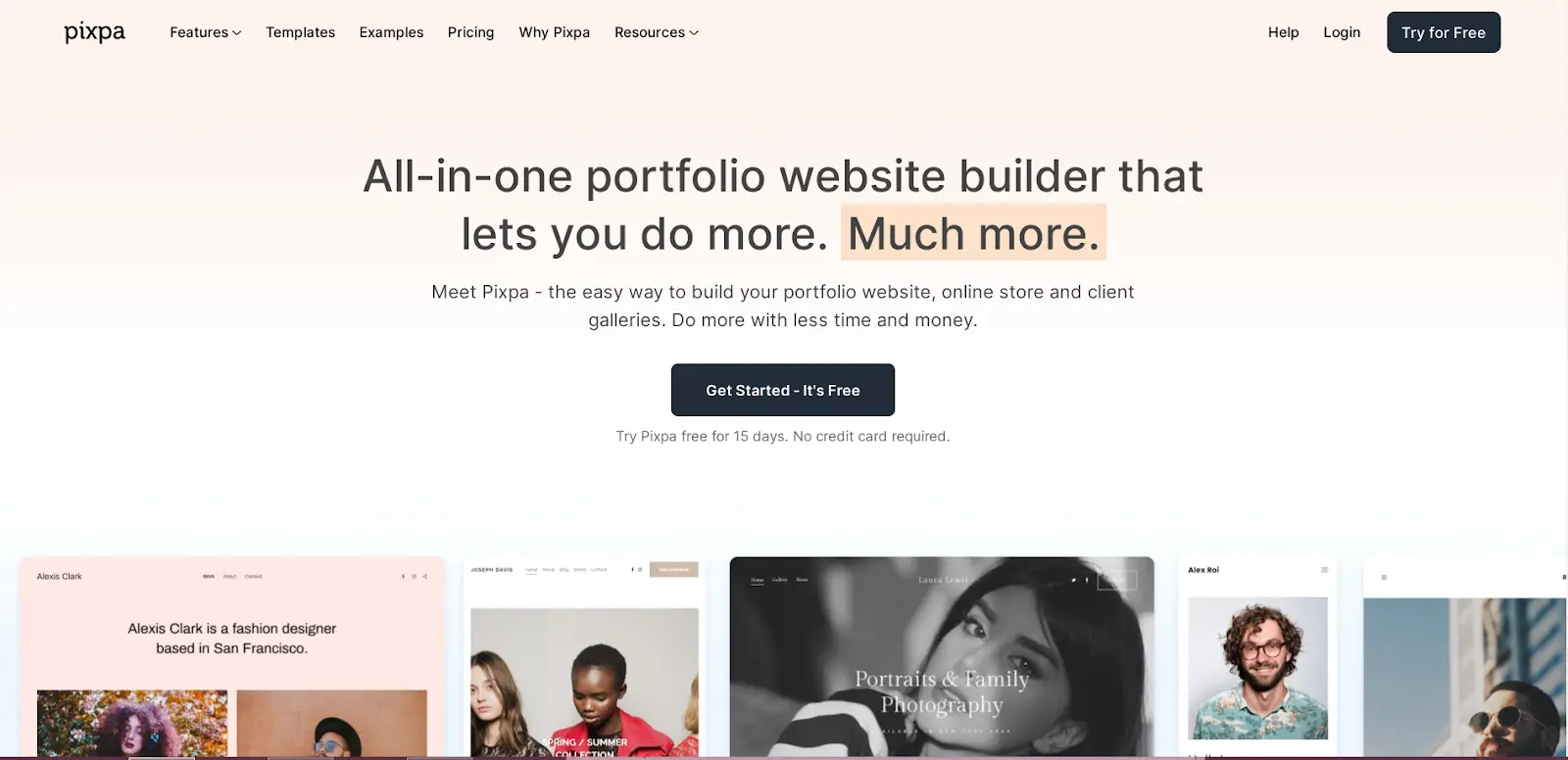 Looking to create your own portfolio website? Check out Pixpa's Black Friday offer and take advantage of 50% off (Don't forget to use the promo code BLFPIXPA50).
Pixpa is an all-in-one no-code platform for creators and small businesses to create beautiful, professional websites complete with a built-in online store, blog, and client galleries. Pixpa's versatile platform has everything you need to showcase your work, share ideas and sell your stuff online, without any coding knowledge.
The deal is valid: 24.11.2021 - 04.12.2021
Sitechecker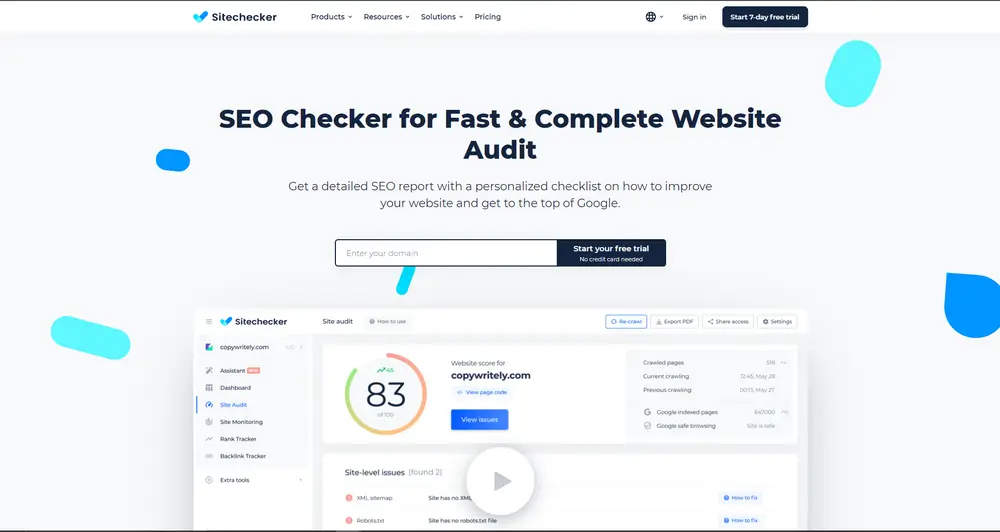 Affordable all-in-one SEO platform with plans starting from $29/mo. Spending too much time on SEO, not your business? Sitechecker can help you to get more organic traffic with less effort. Helping hundreds of users to get to the top of Google without any SEO skills.
Key features:
Simple Do-It-Yourself Site Audit
SEO assistant
A clear keyword report with accurate Rank Tracker
White label SEO reports
Free Sitechecker Chrome Extension
Clean and simple UI
Black Friday deal: Use code blackfriday2021 to get a 20% off discount for the first sale of any subscription (monthly or annual). Discount code expires at the end of 2021 year.
The deal is valid: 02.11.2021 - 31.12.2021
Saleshandy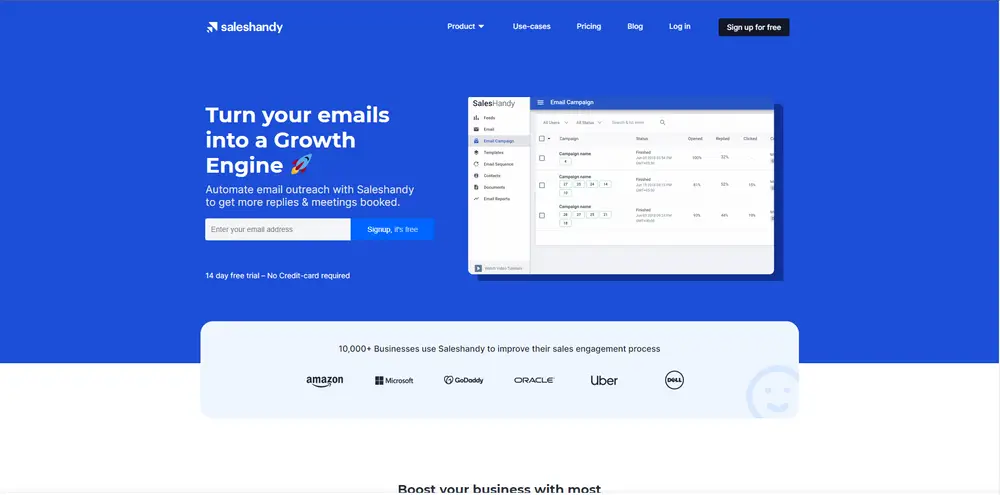 Saleshandy is a sales engagement platform that enables sales teams to scale their email outreach seamlessly. Campaigns on Saleshandy are the easiest to schedule and you can send hundreds of emails to your leads at once. You can also personalize your email campaign using merge tags, and can automate follow-ups based on engagement on the last email.
Black Friday deal: 60% discount on all Annual plans while the deal lasts.
The deal is valid: 15.11.2021 - 01.12.2021
GetResponse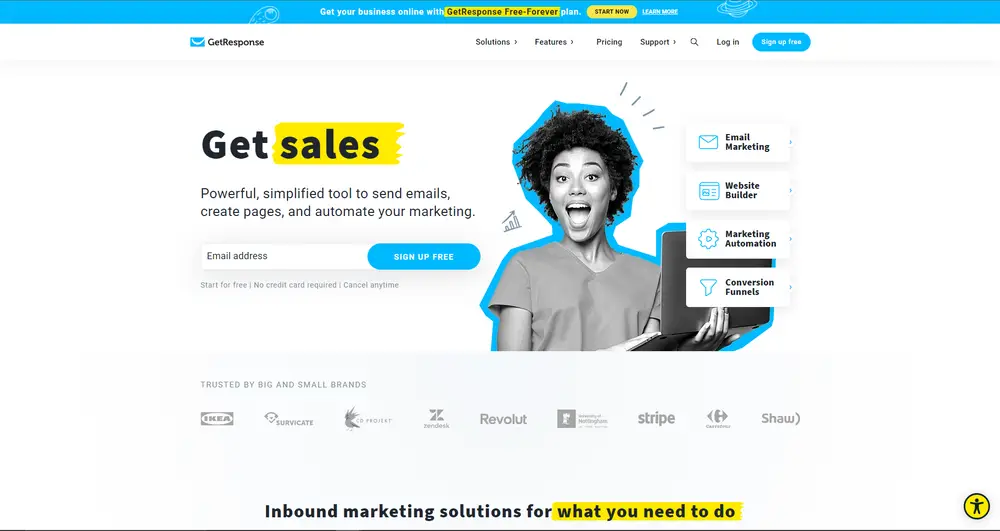 GetResponse is a powerful, simplified tool to send emails, create web pages, and automate your marketing. Grow your audience, engage with more customers, sell your knowledge and boost sales all from one platform.
Black Friday deal: Save up to 40% off any plan! Available only to the first 2021 accounts – first come, first served. Applies to both new and existing customers.
The deal is valid: 23.11.2021 - 01.12.2021
EasySendy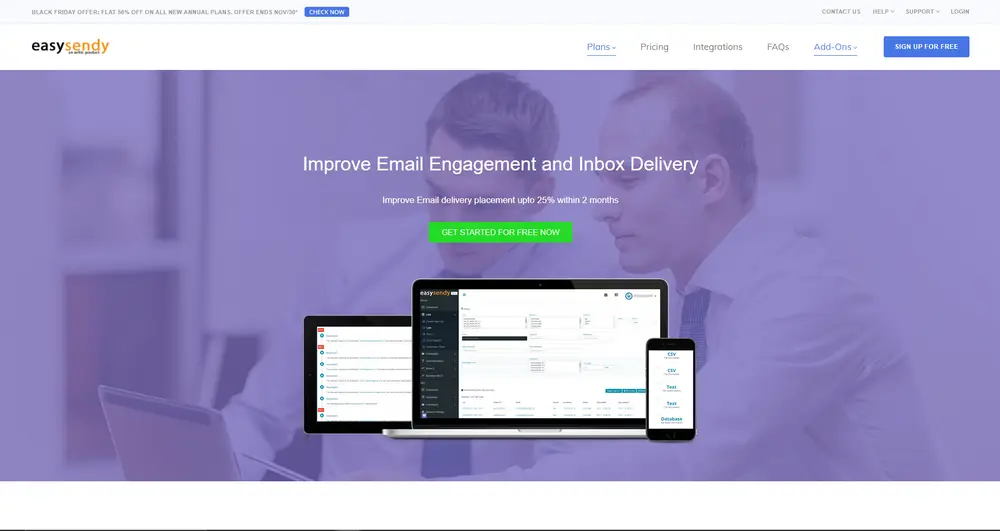 EasySendy is the best email marketing software for online gig creators. Use it to launch various campaigns to engage your subscribers and customers with autoresponders and automated drip email campaigns. Add easy-to-embed Web Pop Forms to capture email subscribers from website, build custom subscriber pages, edit email templates with flexible drag and drop editor, do subscriber segmentation filtering, and more.
Black Friday deal: use BLACKFRIDAY2021 coupon. Get Flat 50% off for the whole year when you choose an annual plan of EasySendy.
The deal is valid: 01.11.2021 - 30.11.2021
InvoiceOcean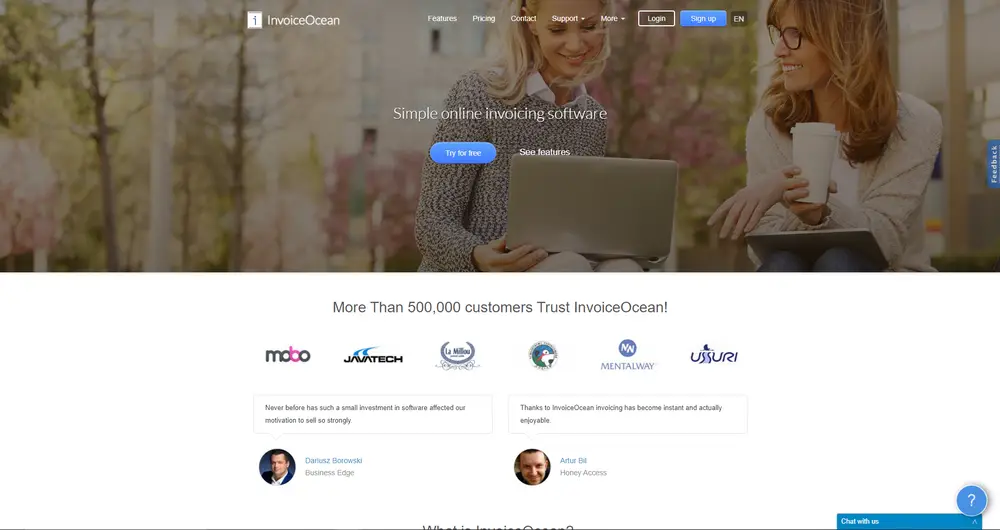 InvoiceOcean is a simple invoicing software helping you create professional invoices in less than 30 seconds and send it straight to your client's inbox.
With this tool, you can get paid two times faster thanks to automatic payment reminders. To make payments even quicker, you can add a "Pay Now" button on your invoice and integrate it with Stripe, PayPal, or Braintree. This way, it's easier and faster to pay your invoices.
Among other core functions, you can use recurring payments, inventory management, use customizable reports, add multiple companies and departments, and manage user and accountant access.
Black Friday deal: Get 40% off all plans – both monthly and yearly with the coupon BLCK40 (add it at the checkout when buying a selected plan).
The deal is valid: 19.11.2021 - 29.11.2021
SE Ranking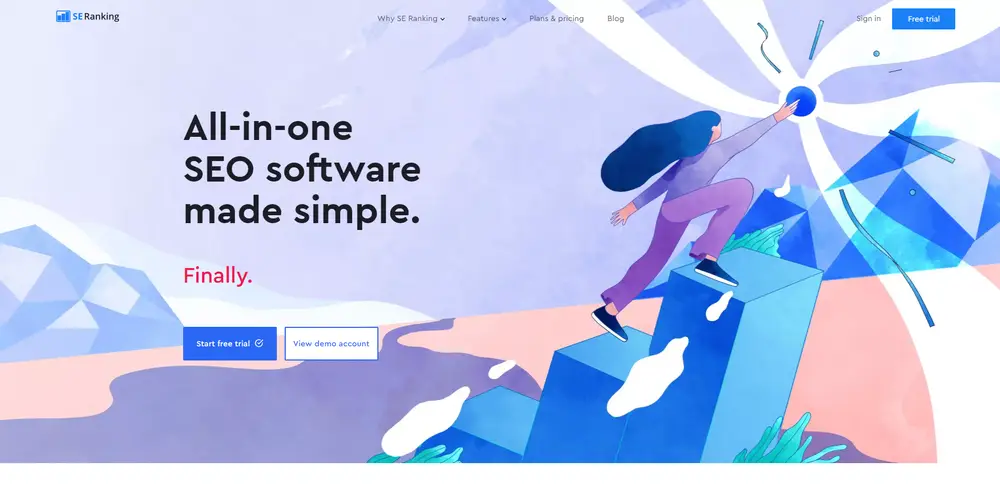 SE Ranking is an all-in-one SEO software that helps you manage all your SEO activities such as website audit, competitor analysis, website ranking, backlink monitoring, keyword research and groping, social media management, and automated professional reporting.
Black Friday deal: SE Ranking offers a 25% discount on all yearly plans. Just enter the promo code BLACKFRIDAY2021 at checkout.
The deal is valid: 22.11.2021 - 06.12.2021
Document360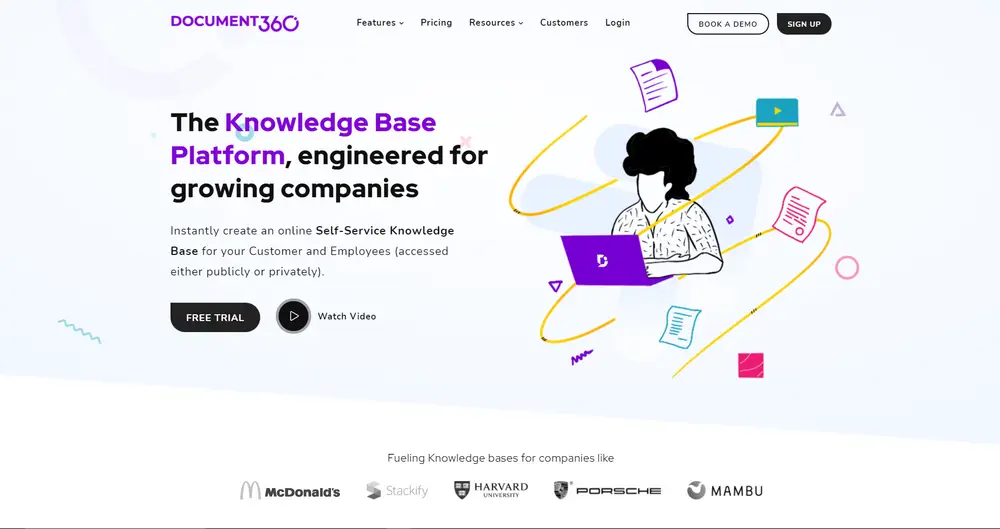 Document360 is a knowledge base software that helps you to create an internal knowledge base for employees (public or private knowledge bases).
Document360 offers users a powerful, intuitive knowledge base portal. It supports numerous projects or documentation websites. The major features like localization, Markdown, and WYSIWYG editor, version control, advanced analytics & many more. It can be integrated with Slack, Microsoft Teams, Zapier, Intercom and many more.
Black Friday deal: 20% off on all annual plans; use code BLACKFRIDAY2021
The deal is valid: 11.15.2021 - 12.03.2021
Apploye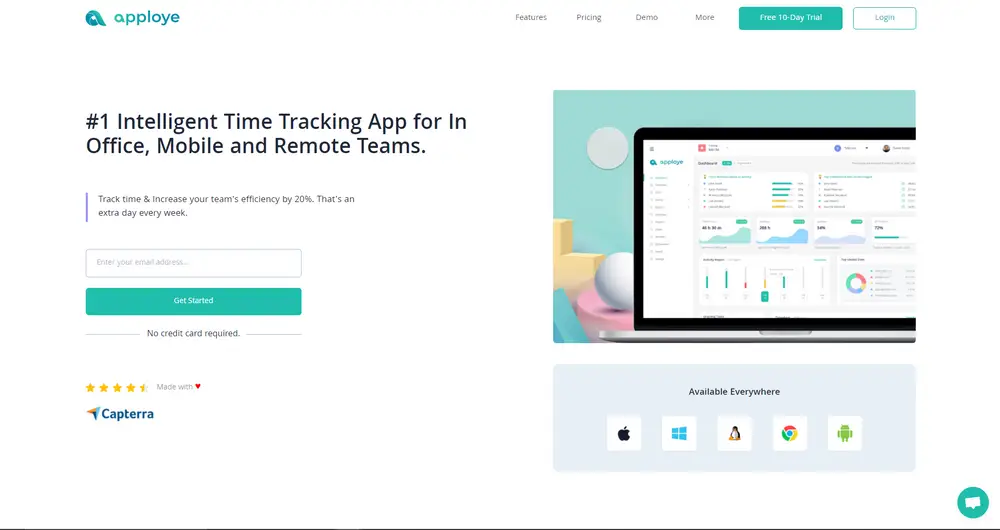 Apploye is one of the most advanced time tracking softwares, offering hundreds of features that empower you to have more control over the workforce. It tracks the employees' activities, performances, and productivity and gives you reports based on generated data. It offers you the options of Time tracking, employee monitoring, generating payroll and creating invoices.
Black Friday deal: On Cyber Monday, Apploye offers a 25% discount on all plans for a lifetime.
The deal is valid: 20.11.2021 - 20.12.2021
ContentStudio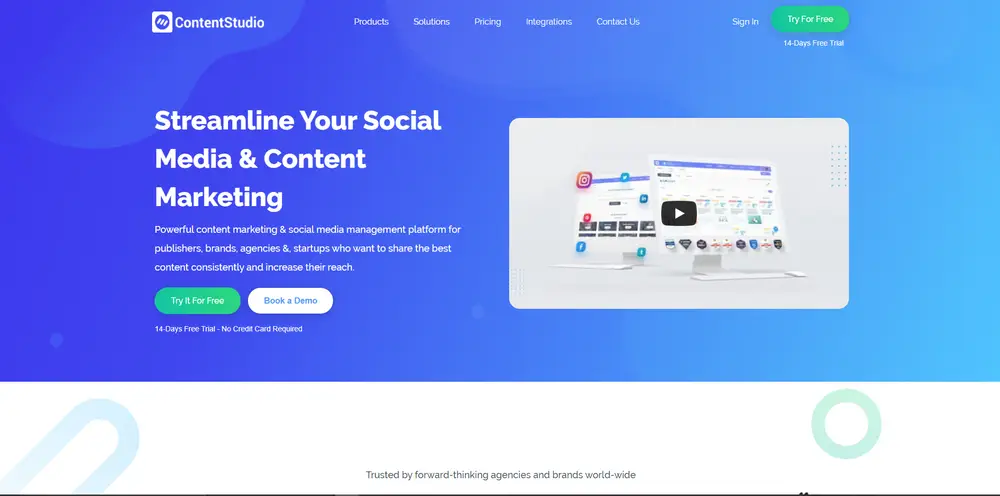 ContentStudio is a powerful content marketing and social media management tool that helps marketers, agencies, and businesses to manage their social accounts from a single platform. ContentStudio lets you discover trending content in your industry, plan, schedule, curate, and analyze social posts and manage your social inbox from just one platform.
Black Friday deal: We are offering a Growth plan at $99/year and an annual 50% discount on all plans for the first year.
The deal is valid: 11.11.2021 - 25.11.2021
NapoleonCat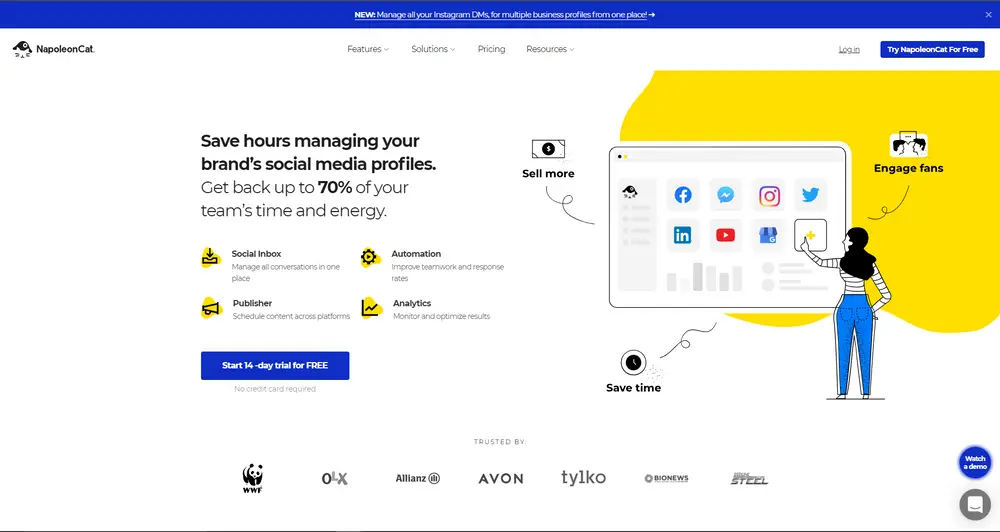 NapoleonCat is one of the leading social media management tools available on the market. Its flagship product, the Social Inbox, allows you to manage different social media interactions from all major social media platforms: Facebook, Messenger, Instagram, Twitter, LinkedIn, YouTube, and Google My Business. The tool's other functionalities include automated moderation, publishing and scheduling, advanced analytics, and reporting.
Black Friday deal: You can get 50% off NapoleonCat's annual plan. No promo code needed, just register via the dedicated link.
The deal is valid: 17.11.2021 - 30.11.2021
Get the deal (the link will be active starting the 17th of November)
Breadnbeyond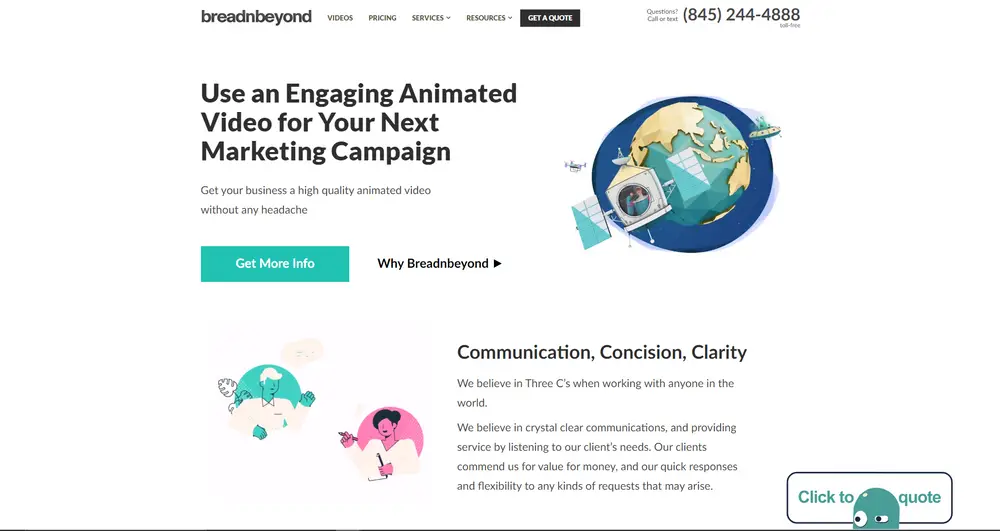 Breadnbeyond is an explainer video production company that creates fully customized animated video content.
Black Friday deal: Buy 1 Get 1 for Explainer Videos
The deal is valid: 26.11.2021 - 02.12.2021
Infinity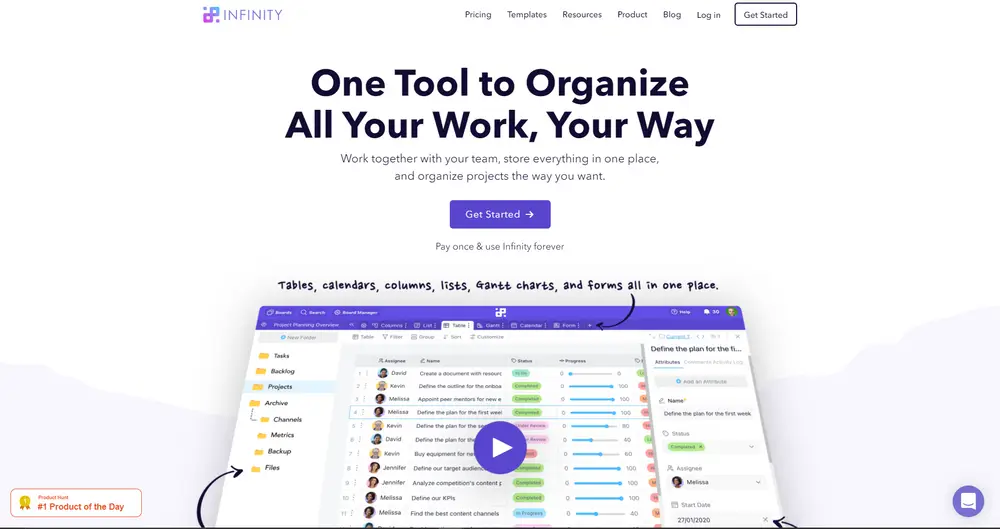 Infinity is a fully flexible work management platform where you can organize all of your projects and tasks in one place, customize all your work to your liking, and easily collaborate with your team.
Black Friday deal: Infinity is a fully flexible work management platform where you can organize all of your projects and tasks in one place, customize all your work to your liking, and easily collaborate with your team.
The deal is valid: 26.11.2021 - 01.12.2021
Social Champ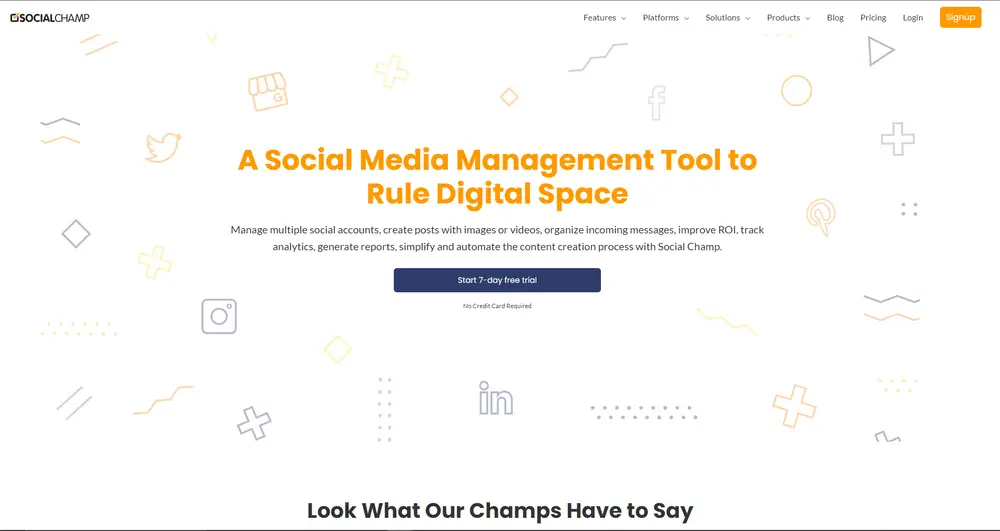 Social Champ is a social media management tool that supports all major platforms and provides automation solutions for enterprises of all sizes! You can create, edit, design, schedule, track, and monitor all social media posts with multiple amazing features within the tool.
Black Friday deal: 30% off on monthly plans for the first three months OR 50% off on annual plans for the first year.
The deal is valid for new users only.
The discount applies to Champ, Business, & Agency plans.
The deal is valid: 18.11.2021 - 02.12.2021
EngageBay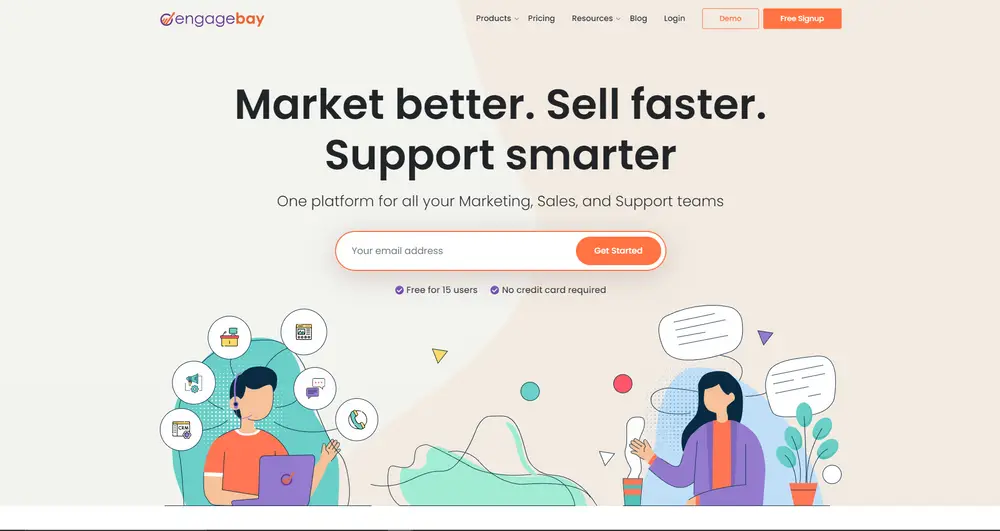 EngageBay is an integrated all-in-one marketing, sales and support platform with a free CRM built for startups and growing companies.
Black Friday deal: 40% off across all plans for first-time signups.
The deal is valid: 16.11.2021 - 04.12.2021
SerpStat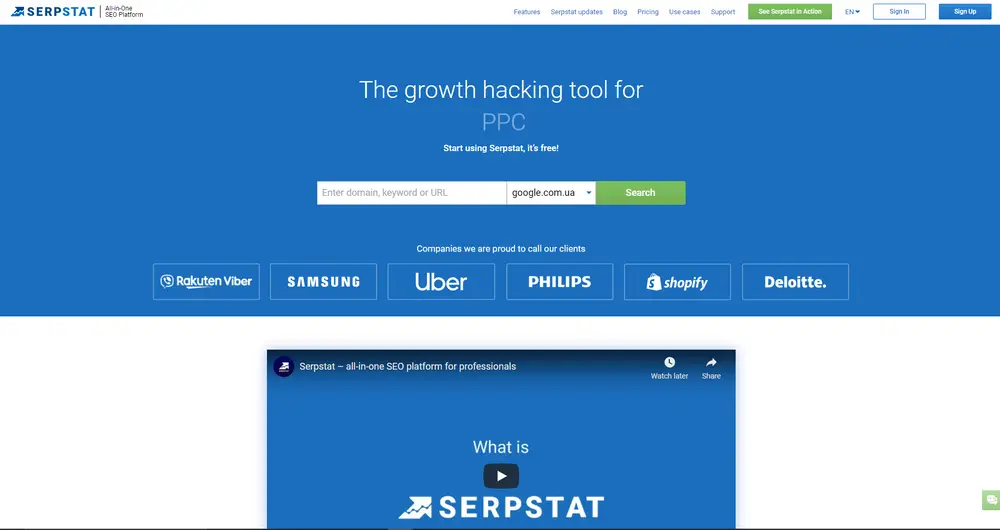 SerpStat is an All-in-One SEO platform for SEO, PPC, and content marketers. It is an all-in- on e SEO platform that helps business owners and market experts analyze competitors, perform keyword research for SEO and ads, and track online positions and backlinks of any website. Serpstat provides a set of more than 30 tools for link building, text analytics, clustering, finding site errors, and it makes recommendations on how to fix SEO errors to boost site visibility on Google and Yandex.
Black Friday deal: 40% on the first payment for new users, 30% for existing users.
The deal is valid: 15.11.2021 - 17.12.2021
Klenty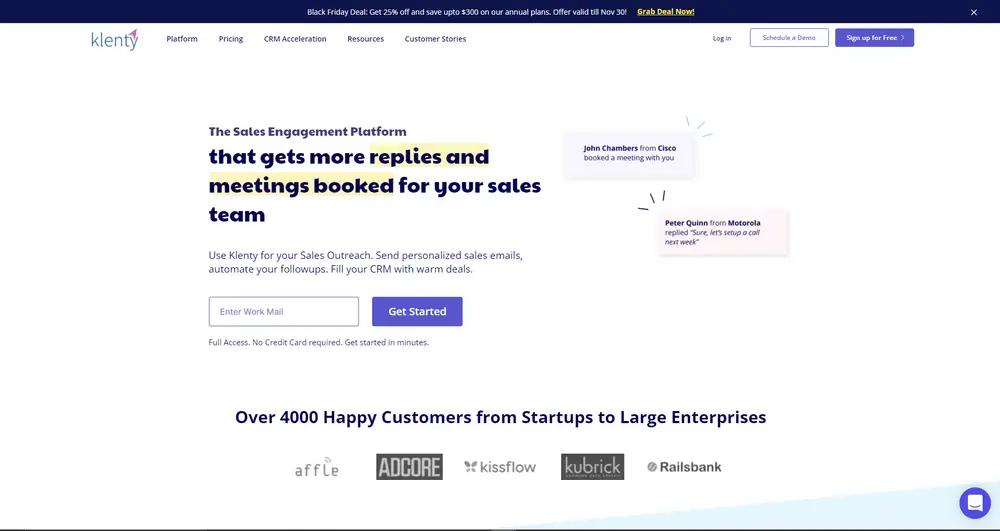 Klenty is a sales engagement platform that helps salespeople with sending personalized outreach that gets more replies and meetings booked. Using Klenty, you can automate the entire process of reaching out and engaging with your prospects by sending personalized emails and automated follow-ups. It also has native integration with popular CRMs like Pipedrive, Salesforce, Zoho, and Hubspot with which you can sync email opens clicks, & replies to your CRM, and handle bounces, out-of-office replies, unsubscribes automatically without juggling between tools.
Black Friday deal: Get 25% off on all of our annual plans. Use code "BLACKFRIDAY2021"
The deal is valid: 15.11.2021 - 30.11.2021
Better Proposals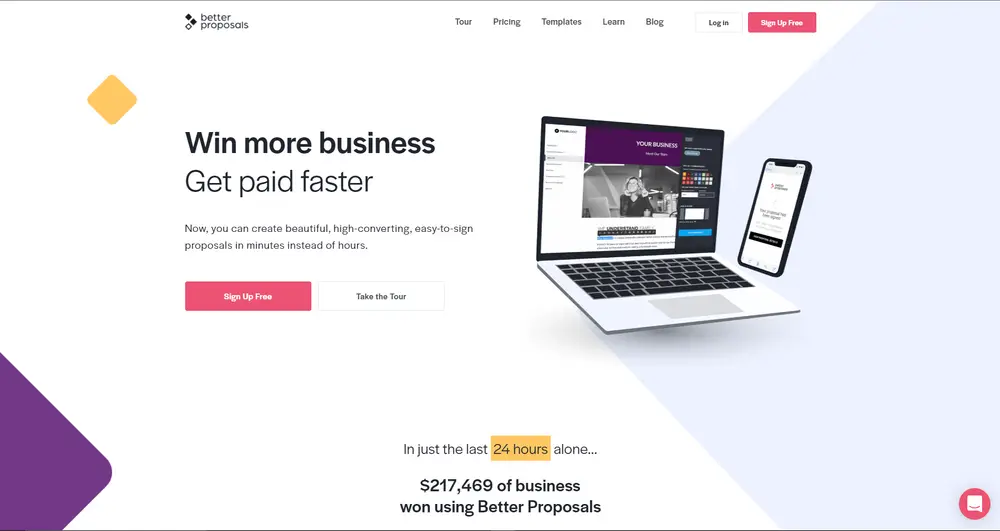 Better Proposals is a great software that helps you create and send high-converting business proposals. They offer a vast library of proposal templates, a digital signature option, payment integrations, proposal analytics, and more.
Black Friday deal: All new customers can purchase the Premium and Enterprise plan and get 50% off for the first 5 months.
The deal is valid: 26.11.2021 - 29.11.2021
Plerdy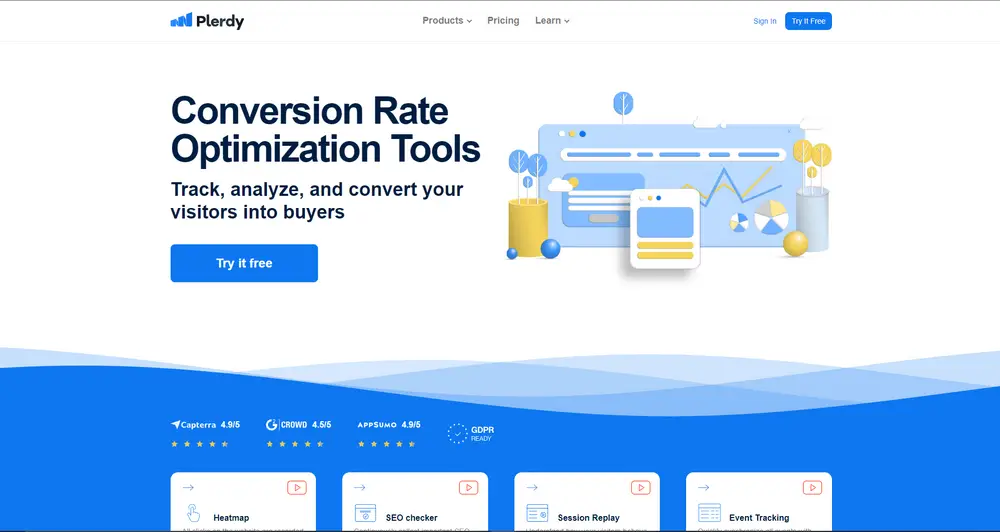 Plerdy is a conversion rate optimization and SEO platform for marketers, SEO specialists, UX experts, and website owners. With Plerdy, it's easy to track, analyze, and convert visitors into buyers. Tools: Heatmap, PopUP Forms, SEO checker, Session Replay, Event Tracking, Sales Performance, Conversion Funnel. These tools help you identify bottlenecks and improve your conversion to a website. Plerdy has more than 100 features and reports for internet marketers and business.
Black Friday deal: 30% discount for using Plerdy tools. The offer is valid subject to payment for the year. Coupon - BlackFriday-2021
The deal is valid: 05.11.2021 - 06.12.2021
LiveWebinar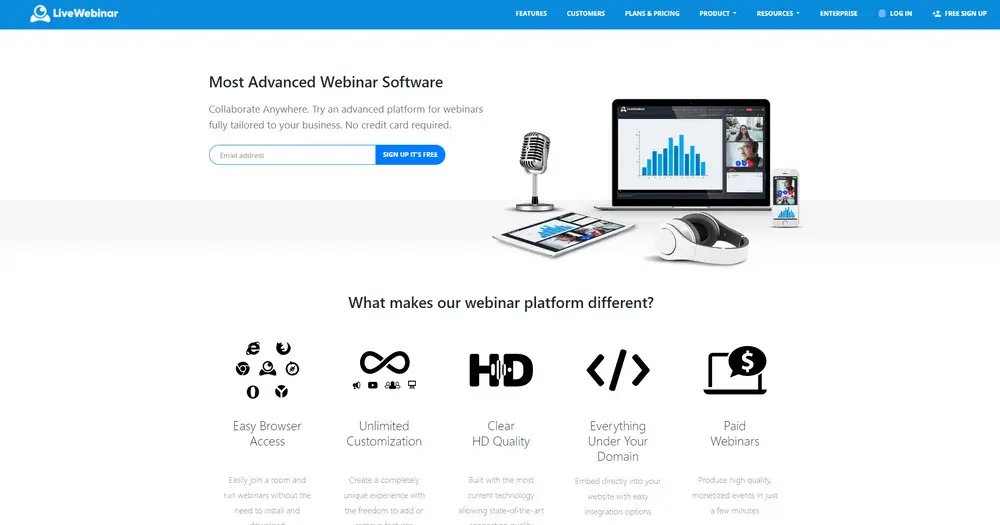 LiveWebinar is the single platform for all your webinar needs, from live and evergreen webinars to online meetings and big virtual events.
Black Friday deal:20% discount for one subscription period. The promotion is combined with default annual account discount, which allows you to get an attractive price on long-term purchases of PRO and BUSINESS accounts. CODE: BF2021
The deal is valid: 20.11.2021 - 02.12.2021
SocialPilot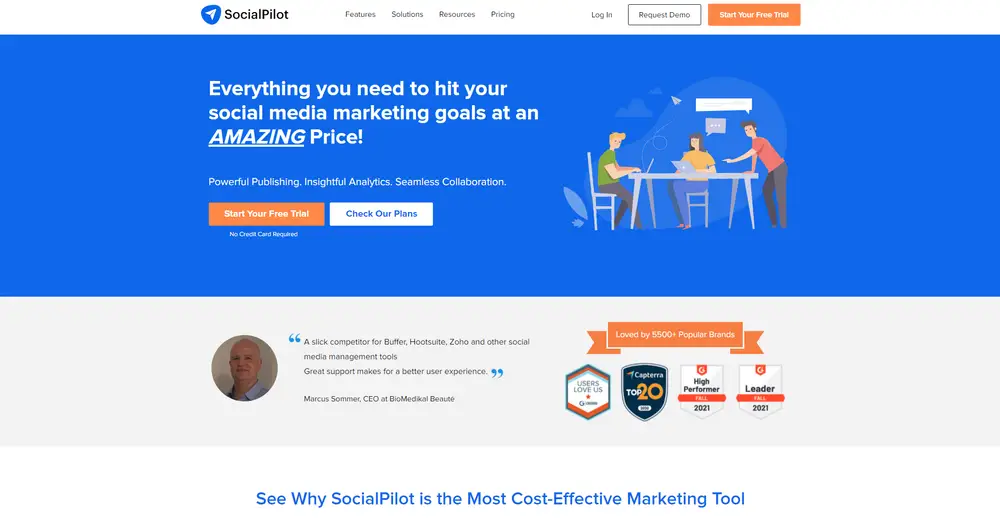 SocialPilot is the one-stop solution for all your social media marketing endeavours. Schedule posts at the best times, get white-label reports and track multiple social media profiles from a single dashboard. Enjoy these and much more with the leading scheduler at a really affordable price!
Black Friday deal: Flat 25% off on all of its annual plans with a coupon Deal25Off
Mockplus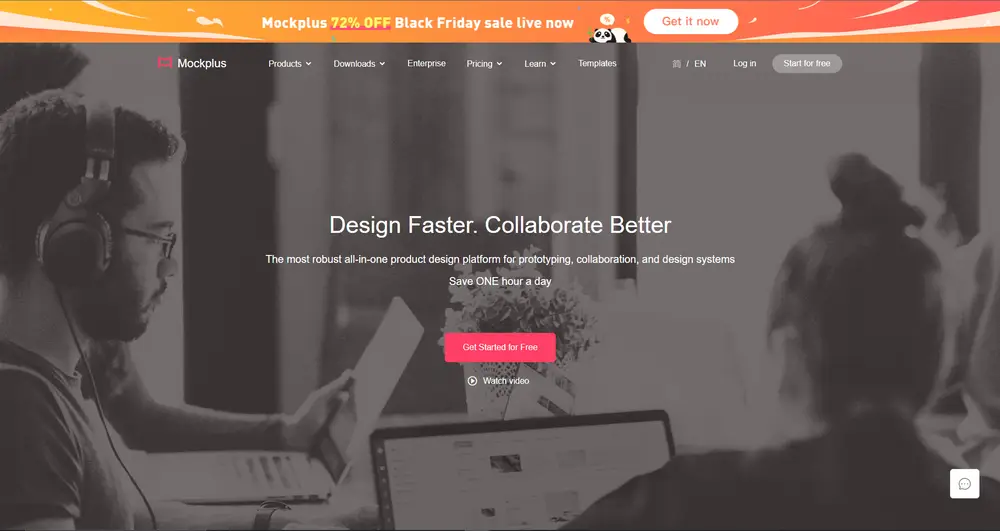 Mockplus is a web-based platform for your whole team to prototype, design, collaborate and hand off in one place, has everything you need from ideation to execution.
Black Friday deal: Best offers for 3, 5 and 10-user teams with up to 72% OFF, as low as $3 per user/month.
The deal is valid: 24.11.2021 - 15.12.2021
nTask Manager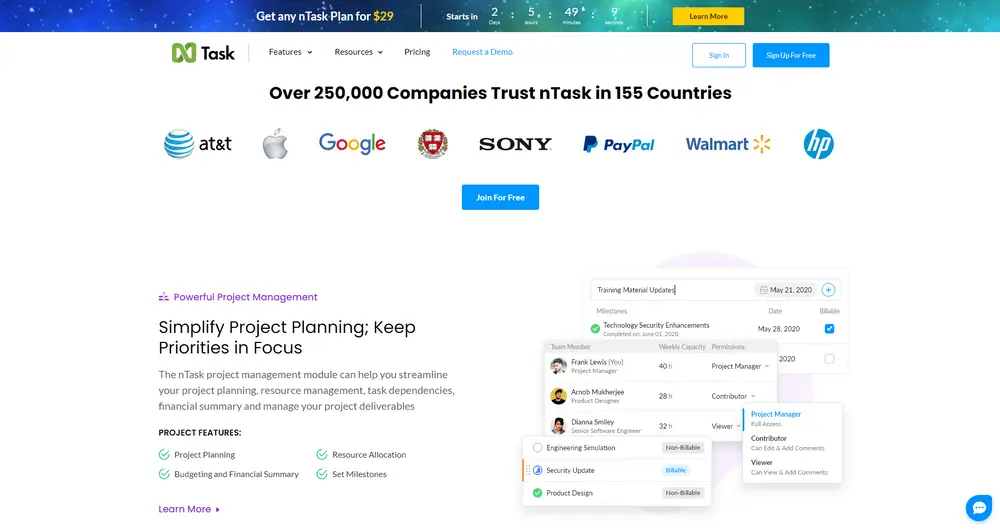 nTask is a cloud-based project management solution that caters to small businesses and individuals. It provides users with tools that enable collaboration with team members, task management, meeting scheduling, and more.
Black Friday deal: Get a Business or Premium annual plan for a flat $29/user with a coupon BIG29SALE
The deal is valid: 26.11.2021 - 29.11.2021
Conclusion
BF and CM will continue to be highlights of the year for many businesses. And the existing trends all but suggest that this time of the year ought to become a favorite for SaaS companies as well. Remote communication and digital collaboration are the name of the game for businesses, and no one knows these two niches better than SaaS companies.
So, whether you represent a SaaS business or you are an end-user, don't miss out on this lucrative opportunity to make (or save) a buck. And, as always, if you have been on the fence about Digital Asset Management, now is the best time to give it a try, with our 20% discount on all annual plans, starting with micro! In the spirit of savings, we would also like to mention that we work on top of your existing Google Drive/Amazon S3 storage (or you can buy our own) so you get an even bigger bang for your buck. In either case, happy holidays and happy spendings! ;)
Give Pics.io DAM a try
Free 7-day trial
No credit card required
Set up in 3 minutes or less
Curious? Learn more about Pics.io or book a demo with us and we'll answer all of your questions!