With the outbreak of COVID-19, when more and more companies work remotely, the demand for software as a service (SaaS) solutions is on its rise. In fact, SaaS growth is predicted to reach $482 billion in 2022.
Case in point:
Back in 2018, when Xero, a cloud-based accounting software platform for SMBs, decided to work on its growth strategy, the company used a mix of brand awareness tactics to market and promote the company. Just within 12 months, the company acquired 350k users.
As you can see, boosting brand awareness can bring wonderful results and bring your business to the next level when done right.
In this article, we will discuss the importance of increasing brand awareness for SaaS companies as well as provide readers with eight effective ways to do it online.
Why Should SaaS Companies Increase Brand Awareness?
Look: It's hard to convince potential customers to consider using your product if they simply don't know about it. Thus, it's no wonder that brand awareness is the first stage in the SaaS sales funnel: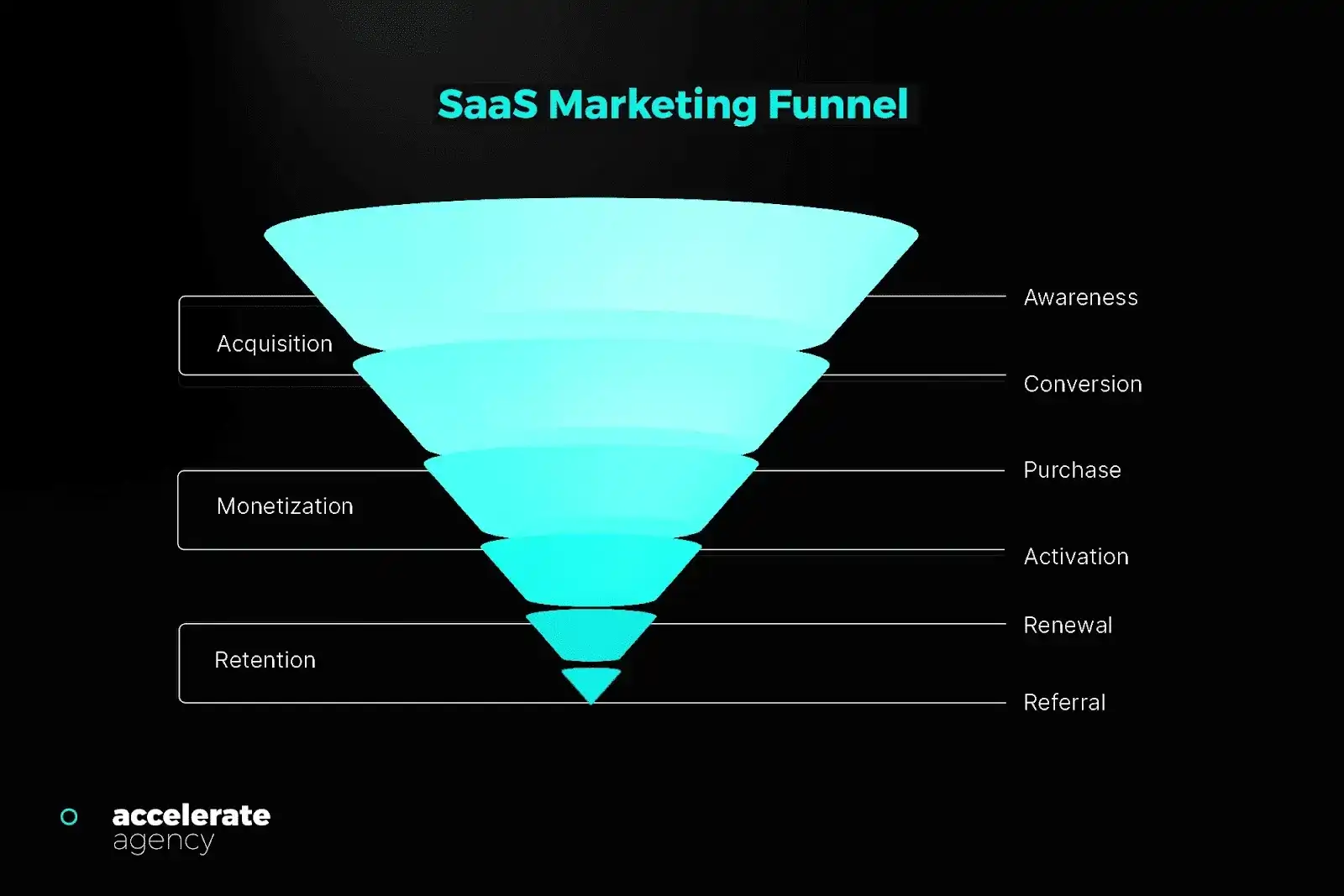 Here are the top three reasons to increase brand awareness for SaaS companies:
Acquire new clients: It's nearly impossible to acquire clients when people know nothing about your company. When you increase brand awareness for your SaaS company, you help more people learn about your products and therefore become paying customers.
Increase sales: When it comes to making purchase decisions, most people think about solutions they are aware of. Building brand awareness means creating a memorable and recognizable brand to its potential customers. Thus, increased brand awareness leads to more sales.
Stand out from competitors: Not all SaaS companies invest time into creating brand awareness, hoping for word-of-mouth referrals. However, the more people know about your company, the better. And when you increase brand awareness, you help your SaaS solution stay ahead of your competitors.
Now that you know the importance of brand awareness for SaaS companies, let's take a look at eight effective ways to increase it.
8 Ways to Increase SaaS Brand Awareness
1. Give SaaS Email Marketing Marketing a Try
In the last decade, email marketing has been one of the most popular and effective communication channels. For 89% of marketers, email is the primary channel for lead generation. Why? When people sign up for your email list, they are more likely to be interested in learning more about your company and its products.
Implementing SaaS email marketing campaigns can be a good way to tell your subscribers more about your company, its values, and products to increase brand awareness. For example, you can show your brand achievements, list the benefits of your SaaS solutions, or feature interviews with your CEO or team members. Here's how it can look like in action: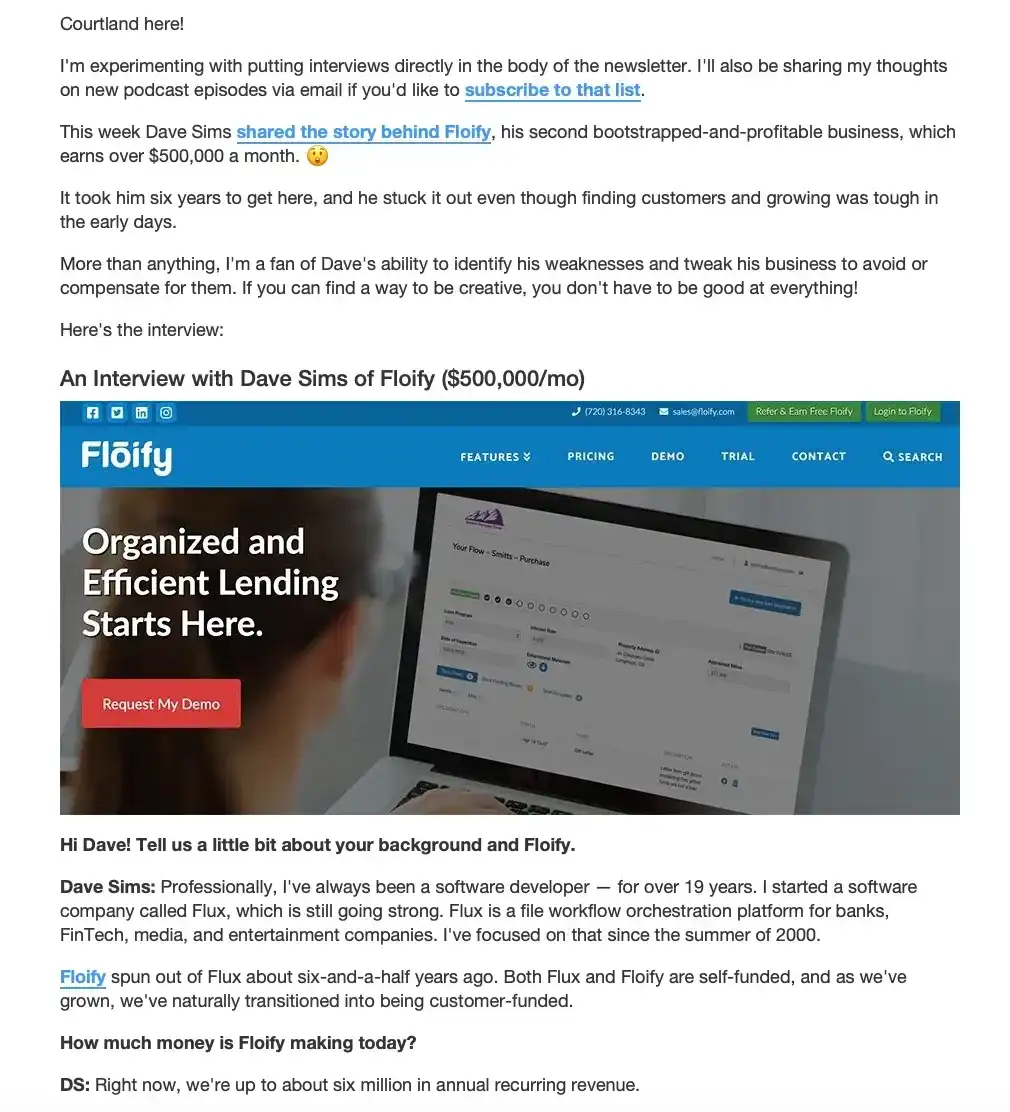 2. Market Your SaaS Business on Social Media Platforms
Social media marketing is taking the world by storm. With 3.78 billion social media users, platforms like Facebook, LinkedIn, and Instagram have become great marketing channels for promoting products and services of all sizes and niches, including SaaS solutions.
Since SaaS buyers are active on social media, marketing your SaaS company on these platforms can be a proven way to increase brand awareness. Big SaaS brands like Microsoft prove that even Instagram marketing can be an effective way to develop brand awareness and let more potential customers learn about their solutions.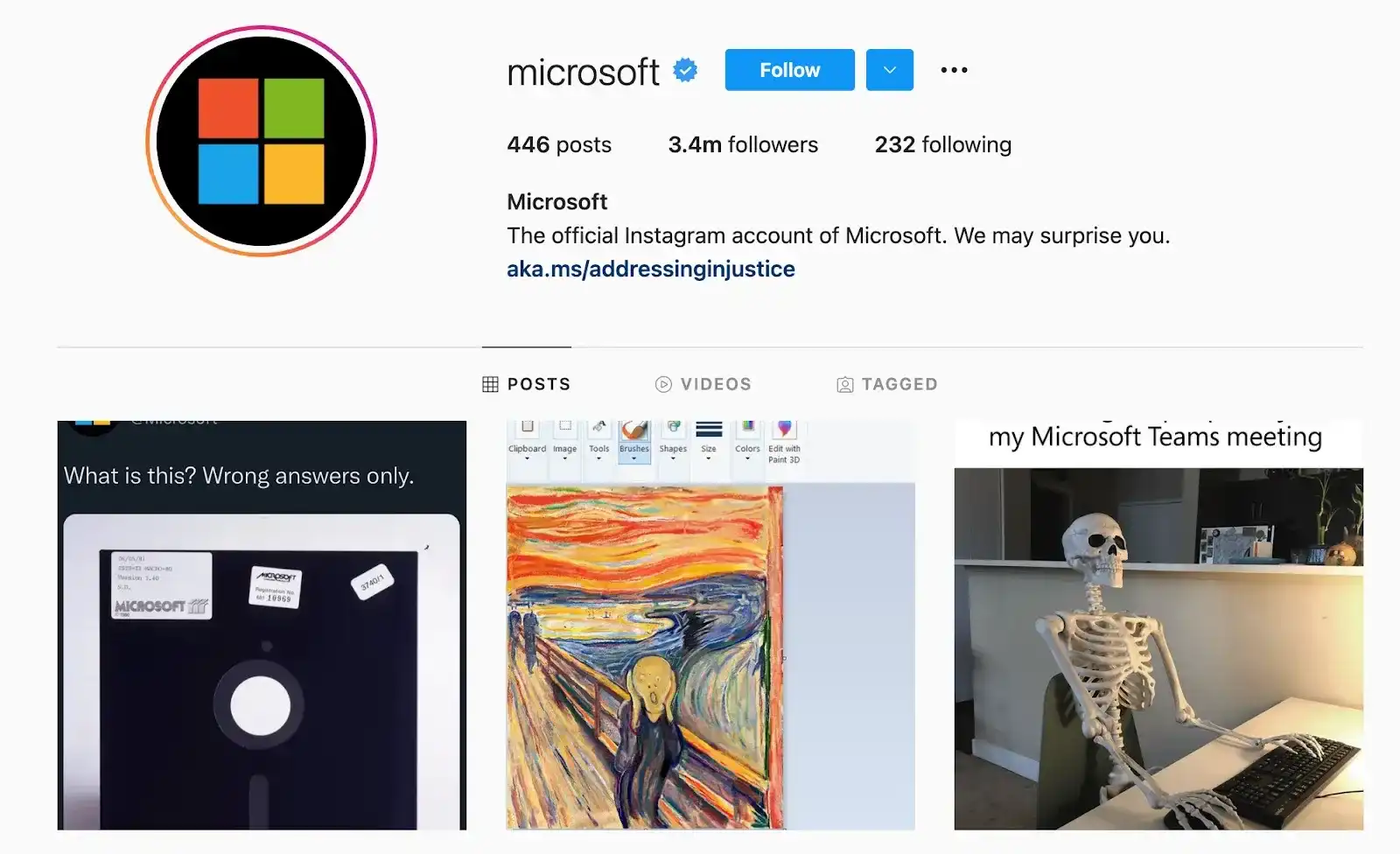 Social media platforms offer a number of promotion solutions for SaaS companies to reach their potential customers--branded hashtags, influencer endorsements, paid ads, and many other options. For SaaS companies, this means a variety of ways to increase brand awareness.
With so many social media campaigns to handle, proper utilization of media assets becomes a key factor. The same picture needs to be adjusted for use on Twitter, Instagram, Facebook, etc., and handling all these versions (as well as their revisions) can become quite a hassle. By using digital asset management (DAM), your marketing team can easily improve their collaborative effort and crank out campaigns in no time!
Give Pics.io DAM a try
Free 7-day trial
No credit card required
Set up in 3 minutes or less
3. Create a SaaS Referral or Affiliate Program
Word-of-mouth marketing has been one of the oldest yet most effective marketing tactics. People pay close attention to peer recommendations when making purchase decisions, so it's important to incorporate affiliate or referral programs into your SaaS marketing strategy and encourage your existing customers to tell their friends and partners about your business.
The solution? Create a SaaS referral or affiliate program. Moreover, it is a great customer retention strategy that encourages current users to spread the positive word about your SaaS product and keep on using it.
Here's an example of an affiliate program from MacKeeper that offers a solid commission per each initial sale: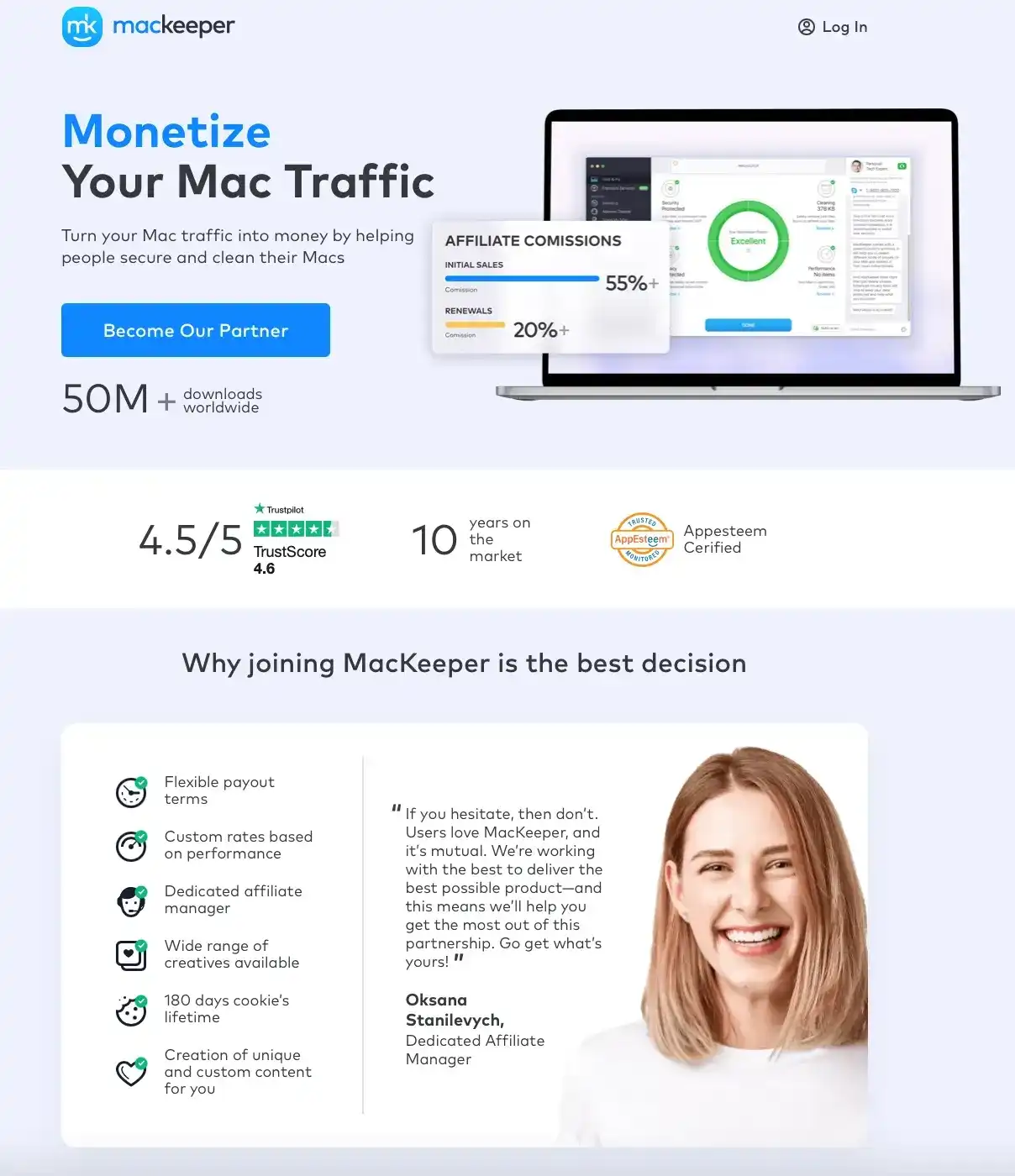 4. Sponsor an Online Event
During the pandemic, the popularity of online events has grown. Small, medium, and big companies attend virtual events to learn about niche news, share predictions, and build a business network.
One of the best ways to increase brand awareness is to sponsor an online event. Not only does it help to promote your SaaS solution among the right audience of potential customers, but it also helps to increase brand trust and loyalty as SaaS buyers trust recommendations from other companies in the niche.
Check out how Capacity Media informed its event participants about its sponsor Vi Customer Care on social media: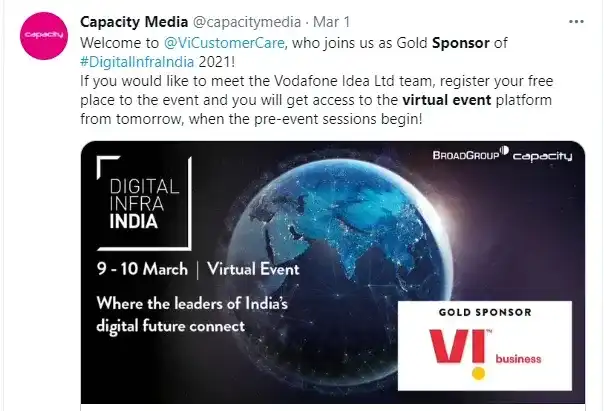 When you sponsor an online event, you can expect to get brand mentions. What is more, you can offer special time-limited offers and discounts for customers to encourage interested people to give your SaaS solution a try.
5. Provide Outstanding Customer Service
SaaS buyers may have doubts about your solutions, too. When you can deal with customer inquiries fast, not only do you deal with customer concerns, but you also encourage people to make a purchase. This means the importance of outstanding customer service.
Providing outstanding customer service, you encourage your customers to spread a positive word about your company which means increasing brand awareness. There are many ways to provide customer service for SaaS, but one of the most effective ways is to, just like Phonexa does it: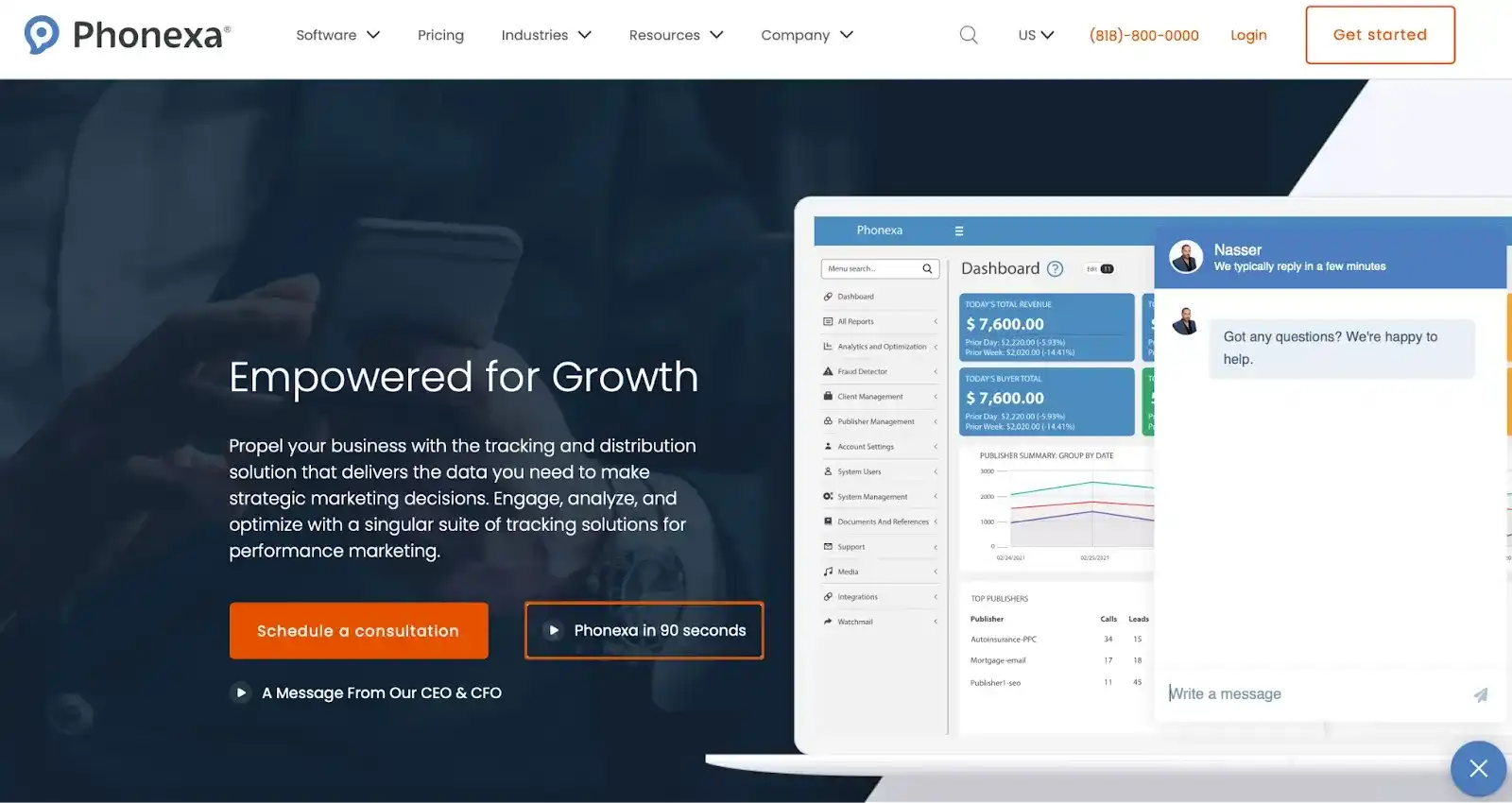 All buyers are different and they have different preferences, so having a variety of contact options is great for your customer satisfaction. If you have a live chat on your website, that's great, but you can also provide other ways for customers to reach you. For example, you can use virtual phone numbers, and you can learn how you can get a virtual phone number on this blog. Furthermore, you can provide social media customer care, and reply to customers' emails.
6. Collaborate with Other SaaS Companies
No matter what your SaaS product is, you should know that acquiring new customers is difficult. Once you've created a customer base, it's important to work with existing customers to keep on selling your solutions.
So, wouldn't it be great if  SaaS companies could help each other? To increase brand awareness for your SaaS company, it can be a good idea to collaborate with other companies that have a similar target audience of potential customers and co-promote your solutions.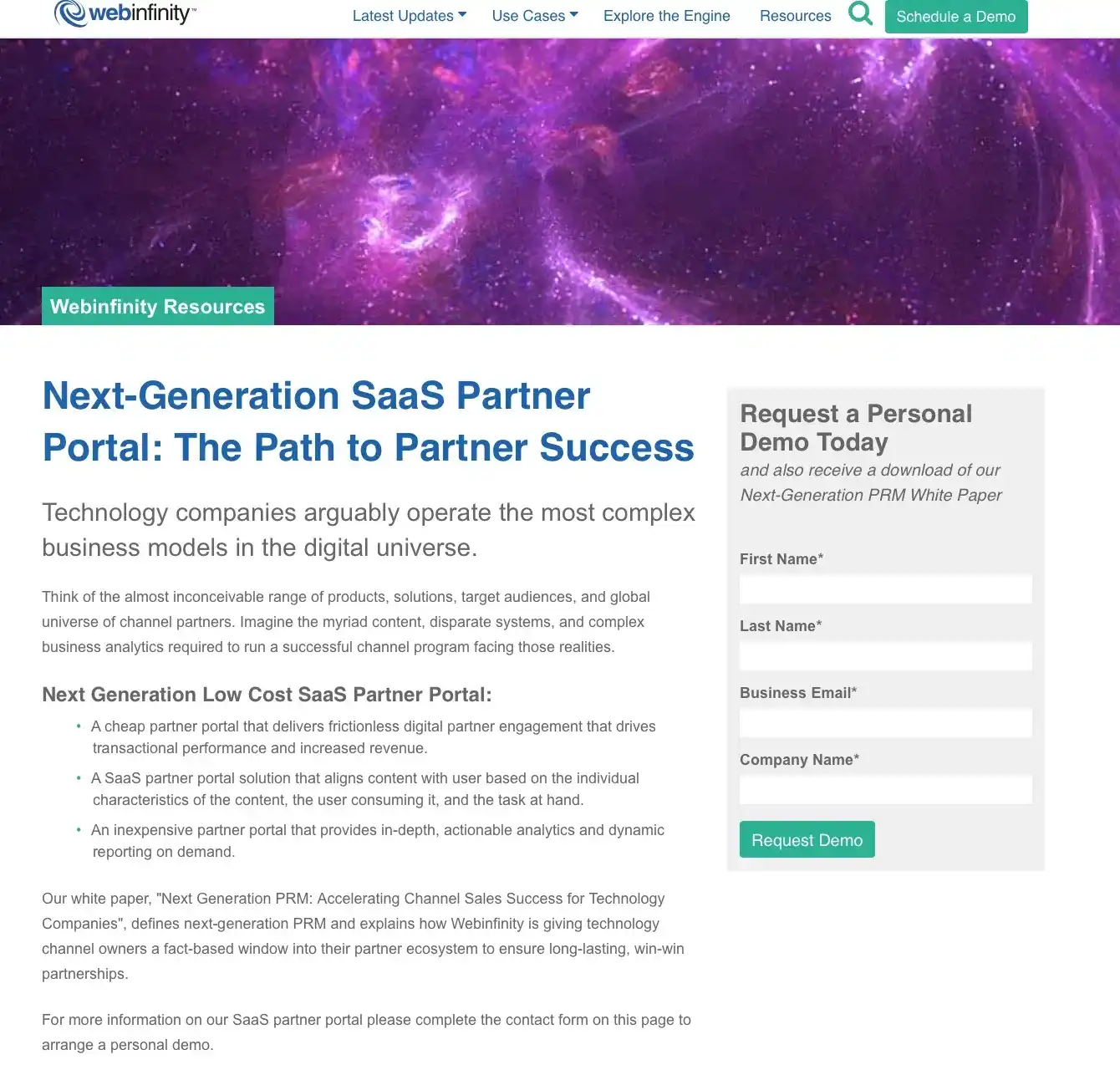 7. Share Industry Trends and Predictions
Keeping up with current trends is one of the most effective ways for businesses of all sizes and niches to satisfy their customers' needs and therefore bring their business to the next level. Thus, it's no wonder that companies seek out industry trends and predictions from niche experts.
When your potential customers read industry trends and predictions from your company, they consider it as a niche expert which means they are more likely to buy from you in the future. Moreover, these predictions can be shared on popular niche resources that have a solid audience of potential customers. As a result, it helps to boost brand awareness.
Here's how Zoom shows its niche expertise on its blog: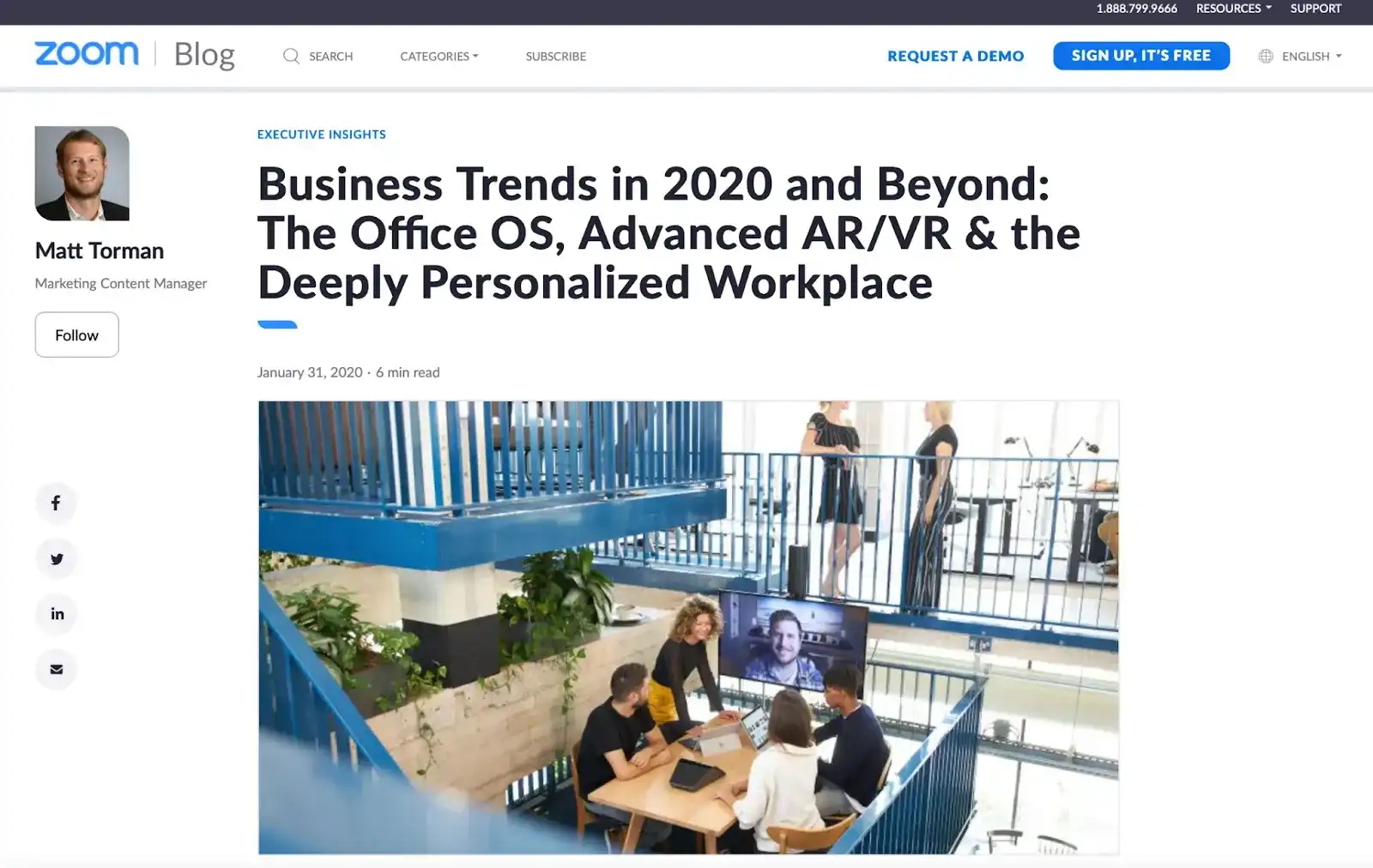 8. Run Paid Ad Campaigns
The number of SaaS solutions is growing fast, so it can be daunting for companies to cut through the noise and reach out to their target audience unless they invest in running paid ad campaigns.
With a variety of advertising solutions, when companies can promote on search engines, include banner ads on relevant websites, or even create push notification ads, SaaS companies of all sizes can find a solution that fits their budget and needs best.
After all, paid ads give a chance for companies to set up the right targeting and therefore reach the right people on the internet who can become paying customers.
Conclusion
Brand awareness plays a key role in the customer journey process as people buy from companies they know. Thus, it's important for SaaS companies to increase brand awareness and therefore let more people know about their solutions. Luckily, there are eight effective ways to market your SaaS solutions and develop brand awareness online, so don't miss this chance to bring your business to the next level.
And if you want a little bit of help along the way, getting proper tools is always a safe bet. Pics.io can help your brand-building efforts in multiple ways: from organizing your team's workflow to ensuring that all your assets stay centralized and well maintained!
Give Pics.io DAM a try
Free 7-day trial
No credit card required
Set up in 3 minutes or less
Curious? Learn more about Pics.io or book a demo with us and we'll answer all of your questions!
Author
Val Razo
is a freelance SMM consultant who works with SMBs and SaaS companies to help them grow online. To learn more, connect with Val on
Twitter.