Instagram is one of the most popular social networks worldwide with an estimated one billion monthly active users and over 2 million businesses on its platform. But it doesn't end at adding to that number.
What matters is how to leverage it to grow your business. Are you new to Instagram and don't know how to use it to the advantage of your business? You have to stick around because I will show you how to go about it in this guide.
Why is Instagram key to your business?
Instagram marketing has become a formidable force in social media promotion and some of your potential customers who are eager to patronize your products and services hang out on this platform.
That's why it is important to your business. You can use it to achieve the following:
Create awareness for your business
Connect with potential customers
Attract users to your website and generate quality leads
Boost your sales
Follow up with happenings in your industry
Advertise your products and services
Let's dive into how to grow your business on Instagram as a beginner
1. Set up a business account
The first step to growing your business on Instagram is to set up a business account. This is different from a personal account which you use to interact with your friends, entertain yourself, and share pictures and videos.
Here is how to set it up:
Create a personal profile.
Go to your profile and from the top right corner switch to a business account.
Click settings to pick a category and click next.
Add your business information like business email, phone number, and address.
Click next to explore other business accounts related to yours.
Choose any Facebook page and connect it to your business account (optional).
You will see a pop-up message telling you that your Instagram business account is ready.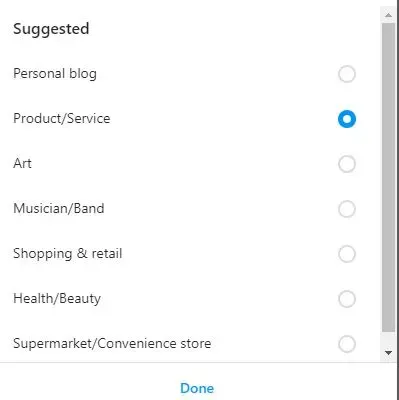 Instagram business accounts come with advanced features tailored to help you as a business owner. Some of them are:
Insights about your followers and posts
Shopping on Instagram
Promoting your post on Instagram
2. Grow your followers

An Instagram business account without huge followers will find it difficult to survive especially in a competitive niche. When you create a post, it is your followers that engage with it. And a high number of followers can boost your engagement rate.
It starts with creating good content people want to consume and having a strategy to win  Instagram users in your niche as followers.
This might take time especially if you're not an Instagram marketing expert. Acquiring an ethically built business Instagram account with huge followers from platforms like Socialtradia is a smart way to take off.
You can build on it to grow your followers since you already have users in your circle who can engage with your content.
3. Make your content irresistible
Content is king on Instagram. At the same time, the competition to capture and retain the attention of potential customers is fierce. That's where making your content irresistible comes in.
Users who have an interest in what your business offers will always come back to consume your content once they discover that they are helpful. They will also share your content on Instagram with their friends thereby giving your content more exposure and attracting more audience to you.
How do you make your content irresistible?
Start by identifying the pain point of the audience in your niche and the type of content they care for.
For example, @Creativepuddles is an Instagram coach who trains people on how to attract their target customers on IG, and her content centers on that alone.
People who want to attract more customers and make more sales on IG  will find her content helpful because it solves their problems.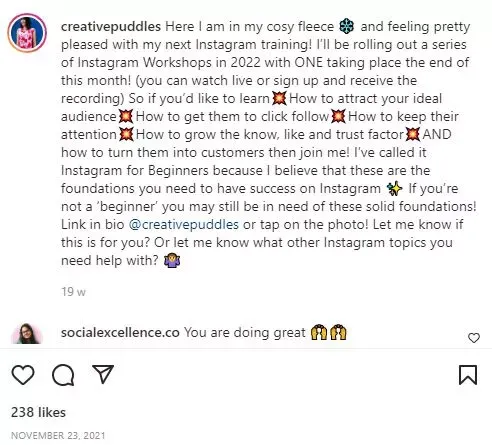 If you don't know the content that resonates with your audience, spy on your competitors or use keywords related to your business to see what people search for.
Create helpful videos to showcase how your business can solve the problem of your audience and use video editing software to edit and enhance their quality. Attractive images with catchy captions also work. You can design images anywhere with tablets for Instagram on a free graphics tool like Canva.
4. Blog about your business

Although Instagram is not a traditional blogging platform like Blogger and WordPress, you can leverage the caption feature to write a post. The 2200-character limit for captions is enough to create a post about your business.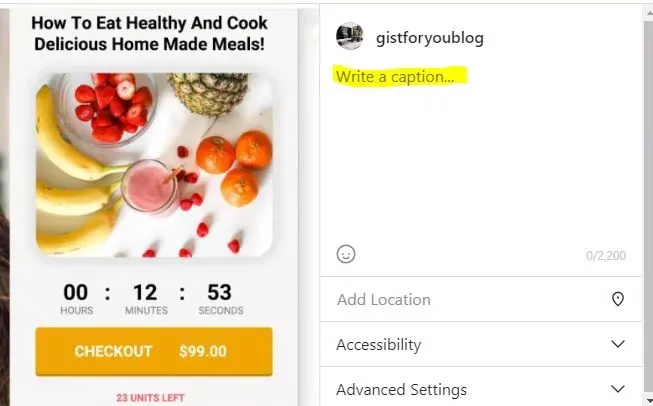 How does it work?
Upload a high-quality appealing image or video and maximize the 2200 character limit to write a caption about what your business offers. If you find it hard to write long and valuable captions, Jasper writing assistant can help you. It has templates to create an Instagram caption.
In the end, you can give a call to action which could be asking your audience to leave their thoughts in the comment section or click on the link in your bio to visit your official website.
5. Have a content calendar and stick to it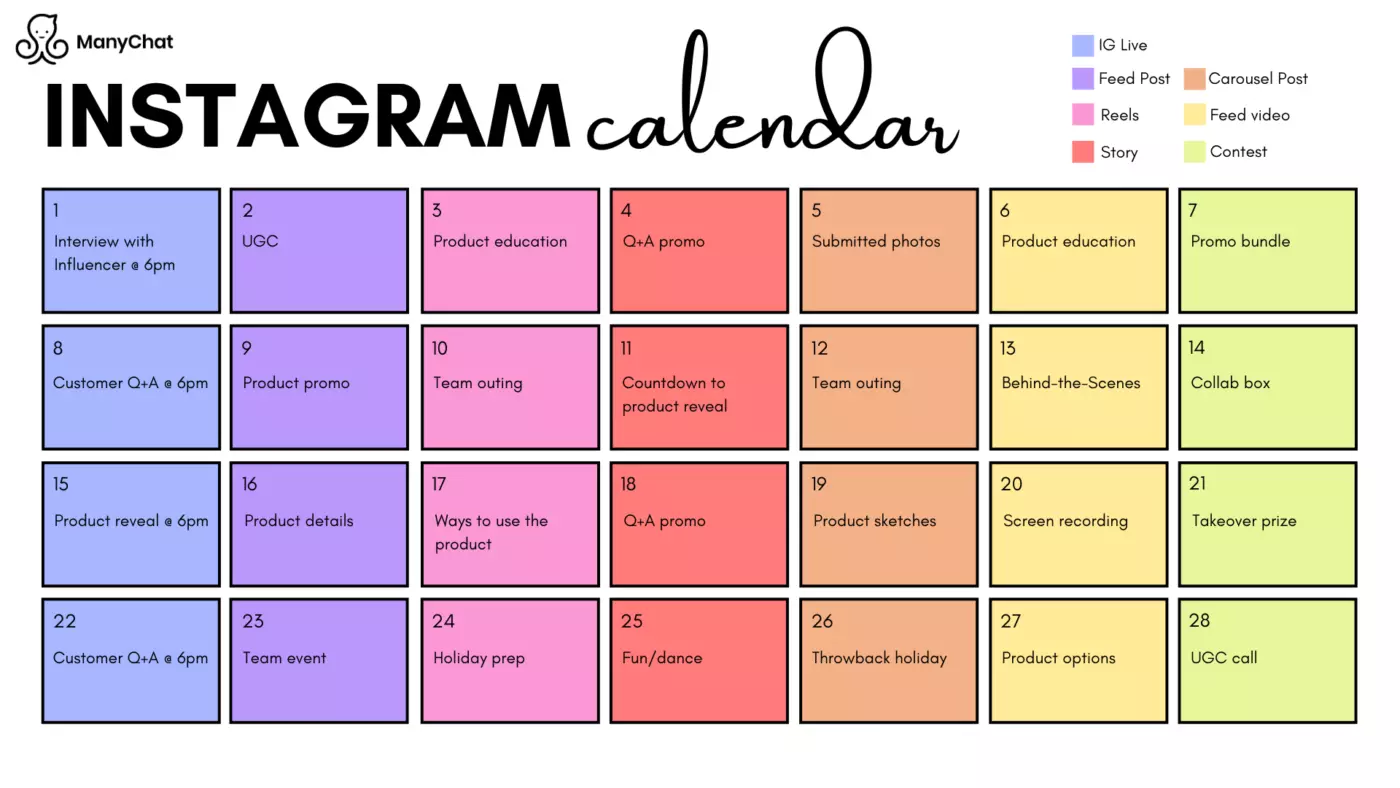 As a business that wants to grow on Instagram, you can't post content at will. You should have a content calendar which is a schedule of your upcoming posts. That keeps you on track with your content strategy and decides the date and time to post content.
Other benefits of having an Instagram content calendar are:
You can use it to run a campaign to promote your products, services, and upcoming events
Gets your business organized
Saves you from typo  mistakes that occur when you post on a fly
Tailor your content to important holidays which your target audience celebrate
You can use Google Sheets to create your content calendar for free. Although it is not robust, it can be a good start if you don't have the budget for a paid tool.
But if you can afford it, social media tools like Hootsuite and Evernote have advanced social media calendar templates that you can use to create your Instagram content calendar with ease.
6. Leverage trends
Trends are common on social media platforms like Twitter, Tiktok, and Instagram. It happens when discussions, posts, and threads are about a particular topic or issue.
On Instagram, people use hashtags to join a trend and you can leverage it to your advantage. First, let's look at how to discover trending hashtags on IG.
Check the explore page where you see a collection of reels and posts your followers and accounts you follow generate.  That can give you an idea of what is trending.
Type  in keywords related to your business and the autocomplete feature will show you what is trending
Use social media listening tools to monitor when keywords related to your business are trending on Instagram.
That brings us to how to leverage trending hashtags in your industry to grow your business.
Create content related to what is trending and use the hashtags in your post.
For example, If Halloween is trending and your business deals on costumes, you can leverage that opportunity to create content showing your target audience some mind-blowing costumes they can wear during Halloween.
7. Go live on Instagram

Going live on Instagram is one of the best ways to create more awareness for your business. Not only does it help you get new followers and boost the engagement rate of your business account, but you can also use it to convince people to buy your goods or services.
Your audience get to see the human side of your business, ask you questions, and get answers in real-time.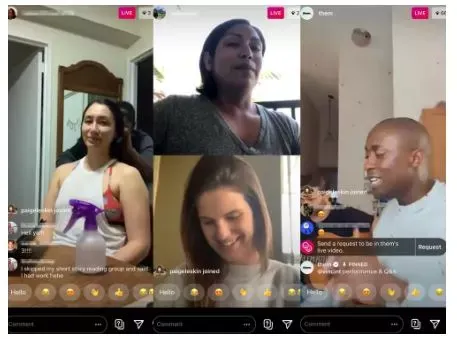 Before going live on Instagram, notify your followers ahead of time so they can invite others who may have an interest in what your business offers. Then plan what to discuss in your live session and be sure it's tailored towards growing your business.
To  go live on Instagram, take the following steps:
Tap the plus(+)  icon in the top right corner of your homepage.
A camera screen will open.
When you are set, tap the circle icon at the bottom of your screen and you are live.
8. Create Reels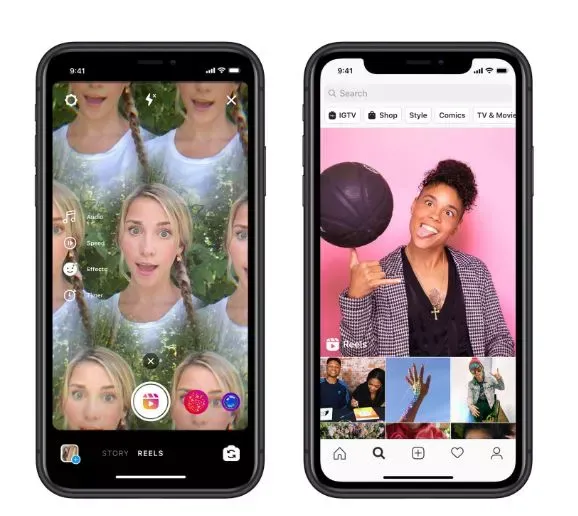 Instagram launched this feature in 2020 to enable you to create short and entertaining videos of 15 seconds maximum. But you can use it to the advantage of your business especially if you know the best time to post reels on Instagram. For instance, a makeup artist can create a reel showing the latest make-up they did for a celebrity.
Also, someone who deals in jewelry can use reels to showcase the latest products they have in stock.
Instagram has creative tools which you can use to make your reels stand out. You can share it with your followers. Also, an audience in your niche can find it on the explore page.
9. Host Giveaways
Celebrities use giveaways to grow their fan base on Instagram. You can replicate such to grow your business. The fact is that many people like free stuff and that could be a way of winning them over to your business.
It can earn you new followers, boost your engagement and create more awareness about your products and services on Instagram.
Let's assume you sell hand-made crafts on Instagram. You can give out 10 of them to your audience.
Share the images of the products you want to give away and write a caption like this:
We are giving out 10 of our products for FREE to 10  lucky followers.
To stand a chance:
Follow our page.
Use hashtag (name a hashtag related to your business).
Engage and share this post.
We will announce our winners in the next 48 hours.
You can take a clue from the screenshot below.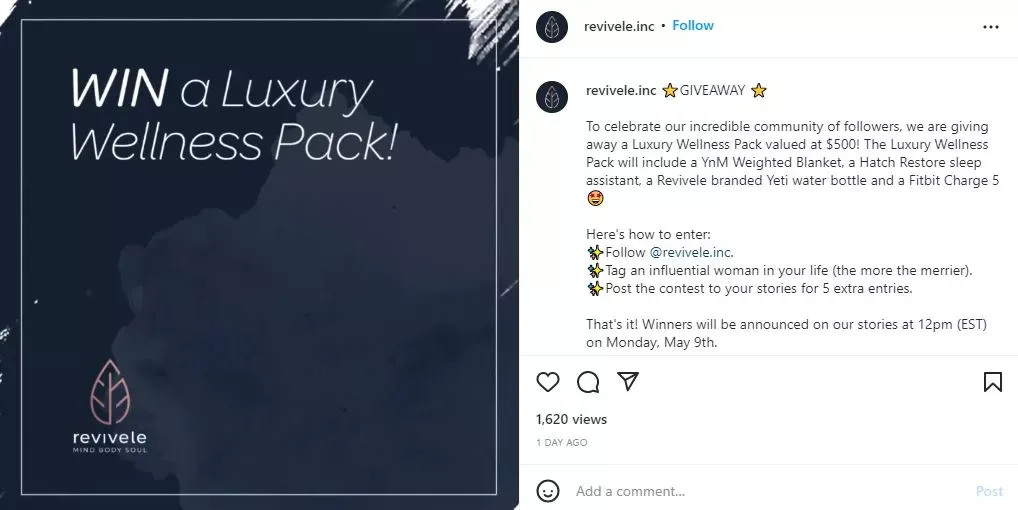 10. Analyze performance

You won't know if the efforts to grow your business on Instagram are yielding positive results unless you analyze your performance.
Instagram has an analytics dashboard but it lacks the advanced features you need to make business decisions.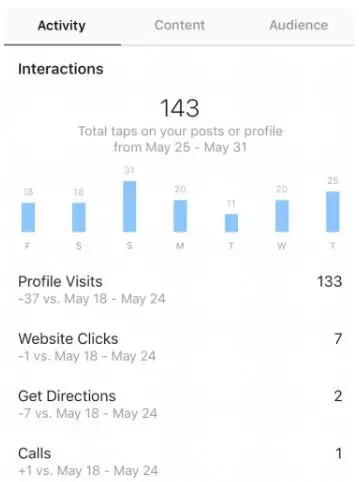 That's why you need to invest in social media analytics tools to get detailed insight into the performance of your content.
Conclusion
Growing your business on Instagram isn't rocket science. You can do it as a beginner even without a background in social media marketing.
I have shown you some practical steps you can take like setting up a business account, growing your followers, posting valuable content, blogging about your business, leveraging trends, going live, using reels, giving away free stuff, and finally analyzing your performance.
It's up to you to take action by implementing them.
Give Pics.io DAM a try
free 7-day trial
Did you enjoy this article? Give Pics.io a try — or book a demo with us, and we'll be happy to answer any of your questions.
---
Author
Chuks Chukwuemeka is a freelance SEO content writer & strategist who helps SaaS brands grow their online presence organically. He's the founder of depreneurdigest.com, a marketing blog, and loves learning new things about SEO. Connect with him on
LinkedIn
.