No matter what industry you work in, scheduling business calls is necessary for any entrepreneur. Setting up meetings with potential clients and partners is essential to closing deals and growing your business.
However, finding the right time for both parties is not always easy. That's why scheduling a call becomes so difficult and time-consuming. Luckily, some ways can help you schedule your business calls without wasting too much time.
This article will discuss seven effective strategies to ensure you can quickly and conveniently schedule all-important business calls.
How To Schedule All Business Calls
Here are a few steps to follow to schedule all important business calls.
Set an Agenda
The first step to maximizing your time during the call is figuring out what you want to achieve from your call. It is essential to ask yourself the following questions:
Who do you need to speak with?
What questions do you need answers to?
Are there other items that need your attention before the day starts?
You should also figure out what they want from their side of the call. It is always a good idea to write a plan describing the main topics for discussion. With a clear meeting agenda, everyone can stay focused.
Confirm Availability
Before scheduling a call, make sure the other person is available. Sometimes the time that suits you is not the best available slot for the other party. Therefore, it is essential to find out their availability a few days in advance to avoid any inconvenience at the last moment.
As soon as you agree on a time and date, take control of the call and send meeting attendees a confirmation email. Here is an email template you can use to confirm the meeting:
Be Flexible with Date and Time
In the modern era of technology, finding the right time and date for the call has become challenging.
It can be frustrating when you have tried many times to call someone, but they are unavailable. The easiest way to solve this problem is by being flexible with your date and time preferences.
Directly inform the other person that you can modify your schedule to accommodate their needs or suggest possible times. For instance, "I can arrange our meeting call any time between 10 a.m. and 3 p,m, Monday through Friday."
Use Appointment Scheduling Software
Scheduling software is an excellent tool for any business that wants to save time and be more efficient. It can help you to schedule your meetings in advance and find the best time slots for your call.
Calendly is a powerful tool for sharing your availability with the appropriate people. Send them the link to your calendar, which displays your available hours. Let them pick a time that suits them and end the three or more back-and-forth emails needed to schedule a meeting.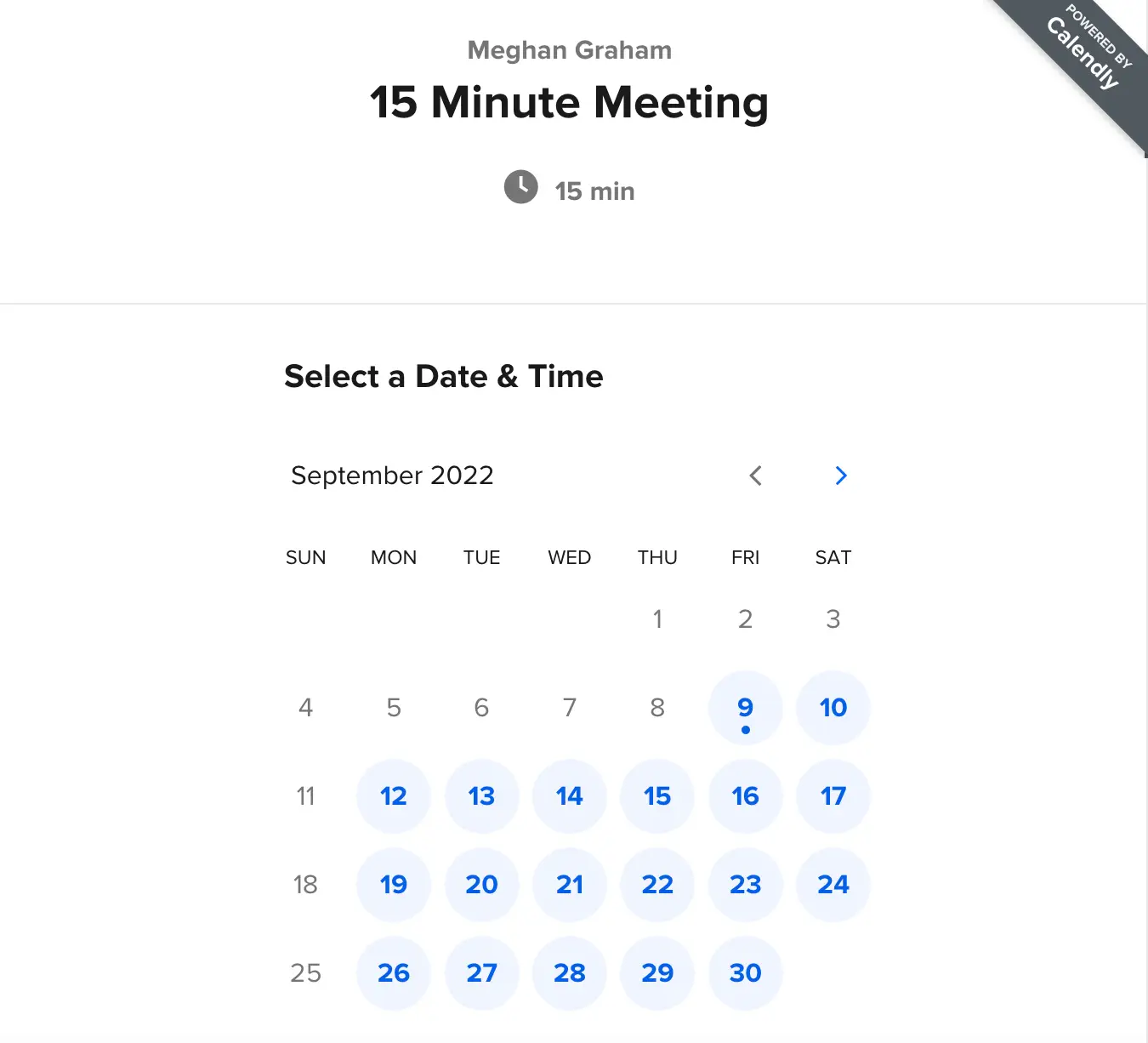 Send Official Invites
Sending official invites is an essential step for any important business call. Be sure to include the meeting link from the conference call service you use whenever it is a virtual call. You can use Google Invite to send meeting invitations.
The following are some benefits of sending official invites:
Avoid misunderstandings between the two parties.
Save time on any follow-up regarding the meeting details.
It shows that you are serious about the call.
When writing a business call, invite email. You must be direct and concise. Here's how to structure it specifically:
Write a clear subject line - Describe the goal of the meeting in just a few words.
Give the time and place - To allow everyone to schedule their days around the event, pair the start time with an end time. Take the time zones of each participant if you have a virtual call.
Set a specific goal - A meeting without a clear agenda guarantees a fruitless meeting. How can attendees work together toward a common conclusion if you don't provide a clearly stated aim in your meeting invitation?
List the agenda for the meeting - Your participants will be more prepared to participate if you have a proper plan in place.
Request guests to RSVP - Give attendees a deadline to respond to you with a yes or no. It is a quick and simple technique to get a number of participants to join.
Sign off with a professional signature - A professional email signature can highlight the message's contents' importance.
Give a Formal Reminder
When scheduling a business meeting, it is a good habit to give a formal reminder to the other party. This will help them to prepare for the call and be more attentive.
Some reminders you can send:
A day before the meeting: Allow the person time to prepare for the call and think about what they want to discuss.
The morning of the meeting: Ensure they are not distracted by something else and are ready for your call.
Here is a template you can use to send a reminder email for your next business call:
Be on Time
The last and most crucial step is to be on time. Being punctual demonstrates respect for other people's time and reliability. If you're running late, people can start to think you're untrustworthy and decide not to collaborate with you on future projects.
Few people think of punctuality as a business skill. However, it's among the most essential skills you'll acquire as you advance in your career. You are the one who always shows up on time and provides simplicity to your family, clients, supervisors, and coworkers.
How to Schedule a Business Call via Email
You often find yourself in a situation where you need to schedule a phone call with someone. This could be for business or personal reasons. To make the process easier, you can use email as a medium for scheduling meetings.
To schedule a phone call via email, you need to follow these steps:
Write a catchy subject line that will grab the person's attention.
Use a salutation and greet the person in a friendly manner.
Explain your interest in meeting them over the phone and ask if they are available to have a conversation at this time or some other time in the future.
Be flexible about the date and time of your meeting. Be sure to specify what you are open or unavailable for, as well as which day of the week you prefer to meet on if given options (e.g., "I am available on Tuesday, Wednesday, and Thursday evenings").
Lastly, Request a reply for confirmation. You should ask them, for example, "Please let me know if this is convenient for you and if not, please suggest an alternate time slot."
Essential Types of Business Calls
Let's look at the four most common business calls. Before planning calls, it is necessary to identify the conversation type.
Sales Call
A sales call is a form of selling executed over the phone. A sales call aims to determine if the person on the other end is interested in buying your product or service. You will want to ask them questions about what they need and how much budget will be allocated.
Cold Call
A cold call is a sales call where the seller reaches out to prospects without previous contact. This type of sale is often seen as intrusive and can be challenging to execute successfully. It can also lead to rejection, which may cause the seller to feel discouraged or demoralized. However, cold calls are often used as an initial step in identifying potential leads for future calls or meetings.
Sales Appointment Call
A sales appointment call is a type of business call that you make to set up a meeting with a potential customer. This meeting's objective is to introduce the goods or services offered by your business before asking the client whether they would want to purchase them.
Follow-Up Call
A follow-up call involves contacting someone who has already agreed to buy your product or service, but you have not yet delivered it. This call usually happens before the delivery date but can also occur anytime during the process.
6 Tips For Successful Business Calls
A successful business call is a combination of good planning and execution. It's not just about what you say, but how you say it and how you listen. There are many tips for successful business calls.
Do Your Research
Conduct research before the call to know exactly what will be discussed. You need to be aware of the company's goals and objectives, as well as their current challenges, so that you can understand their needs.
Follow a Call Roadmap
Make a roadmap of the call and divide it into different sections. A roadmap will help you organize your thoughts and ideas for the call. It will also help you stay on track during the conversation.
Balance Speaking-to-Listening Ratio
According to a study from Gong, a talk-to-listen ratio of about 43:57 has the highest conversion rate. Balance the speaking-to-listening ratio so that you can listen to the other party, and they can listen to you.
Most of the time, the speaking-to-listening ratio should favor listening because it builds trust with the other person on the line. You should also be careful not to interrupt when someone is speaking because it can come across as disrespectful or rude.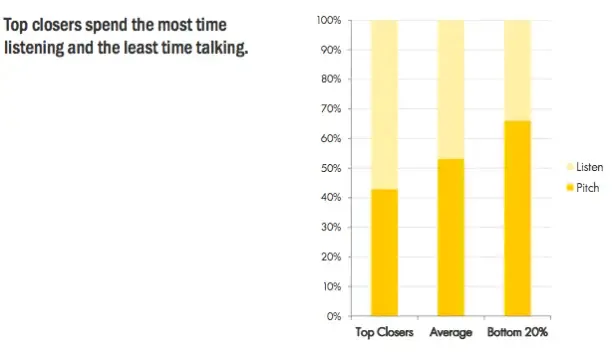 Let Numbers Speak
Business calls should include as many facts and figures as possible. Data should support the claims you make on the call. This will help you build a trusting relationship that can help convert into a business sale.
Handle Rejection Gracefully
Ensure rejection does not affect your morale. Leaving a good impression always helps you and your organization. Here are some tips on how to deal with rejections:

1. Keep your emotions under check - Never let losing a sale make you feel bad about yourself because it rarely has anything to do with you personally.
2. Be familiar with it - Rejection does occur. It is a normal and inevitable aspect of sales. Teach yourself not to be shocked when a client declines.
3. Remain calm and professional - Prospects will remember you if you accept the rejection well and stay polite. They will keep your positive attitude in mind and come to you first the next time they require your services.
4. Request an explanation - Why did they decide against using your product? You can utilize this knowledge to your advantage in upcoming sales calls.
5. Concentrate on the positives - Not all phone calls will be declined. You will feel a lot better about yourself if you focus on the calls you won instead of the ones you lost.
Reliable Phone System
An effective business phone system can enable you to share information faster and enjoy more fluid conversations. Make use of their feature-rich services with tools such as screen-sharing, in-meeting messaging, mute options, and password protection.
Phone systems are made to make meetings entertaining and productive, regardless of how large or small they are.
Bottom Line
In conclusion, Scheduling all business calls is a great way to save time and ensure you are not wasting time on unproductive activities. It is also a great way to keep your team on track and ensure they follow the schedule.
Give Pics.io DAM a try
free 7-day trial
FAQ
How early can I make business calls?
Many people wonder how early they can make business calls and whether there is a difference between the morning and the evening. The answer is that it depends on the person, but you can generally make business calls at any time.
The only thing to remember is that different people are more receptive to phone calls at other times of the day. Therefore, if you want to get an answer from someone, it's best to call them when they're most likely to be available.
How many calls should a salesperson make a day?
Sales representatives can pick up where they left off each day and schedule follow-up calls based on their last contact attempt. They will know who to call and when to call, and they will be able to work efficiently through a list of prospects and expect to make 80 to 100 calls per day.
Are you allowed to cold call businesses?
Cold calling is a form of telemarketing used to contact potential customers. The purpose of cold calling is to generate interest in a product or service and convince the prospect to buy the product or service. Either live or automated phone calls can do it.
It is not illegal to cold-call businesses, but you are required to follow the National Do Not Call Registry guidelines if you are making automated calls.