Updated January 2021
If you regularly use images in your work, you know that it is easy to find photos on Pixabay, Unsplash, or Pexels. But do you know that it is also easy to get into a tricky stock photo trap due to violation of usage rights in the process?
Beware of image use rules
First, congratulations if you're using stock photography, to begin with. That already puts you miles ahead of the person who assumes that, just because you can download an image from the Internet, you should. The truth is, you are not allowed to use any photo on the Web without permission. If you do not believe me just enter "copyright image penalties" into your favorite search engine and see the results. I am sure you will be impressed by the consequences of the image use without a proper license.
Where to find non-copyrighted images?
One way to avoid infringing on other photo rights is to use stock images. For example, you can go to Google Advanced Image Search. Here you fill in the keywords & narrow your results by image size, aspect ratio, colors, etc.
At the end of the form, specify usage rights — choose Creative Commons licenses to get access to non-copyrighted images only. (We'll talk about this type of license a bit later.)
As an alternative, you can visit stock photo sites directly. See the most popular of them where you won't only find copyright-free images but also stock photos free of charge:
But remember: even if you use stock photos or illustrations you have not purchased the image itself. It does not belong to your company. You've just purchased a license to use it under specific terms and conditions.
Take care about image copyright laws
Most people never bother to read the license agreement. The best they can think about is to enter "free images no copyright" and download the first suitable image they find. At the same time, the sheer mass of content that companies provide to their customers is constantly increasing. Now it is easier than ever to miss some license conditions and get under the lawsuit for their violation.
Consequences of online responsibility will catch up to you in the blink of an eye — here are just a few penalties careless business owners are risking:
A fee ranging from $200 to $150,000 (!) depending on whether or not you charge for someone else's work, as well as the type of visual stolen.
Google penalties — if a search engine crawler spots you stealing someone else's content, there's no way for the page to rank at the top page (thus, your entire team's efforts will go to waste, including the content you did create).
Court cases — image copyright infringement lawsuits can drag on for a while, causing a lot of stress and bad publicity (there's an infringement case involving GettyImages that brings the platform poor press mentions many years after its closure).
Hence, anyone managing a large number of images online has to consider the following questions:
How long can a photo be used commercially?
When does the license for image expire?
In which channels can photos be used?
Is there a certain context in which this image is not allowed to use?
Be a Good Online Citizen
Now let's find a way to avoid unpleasant situations with illegal image use.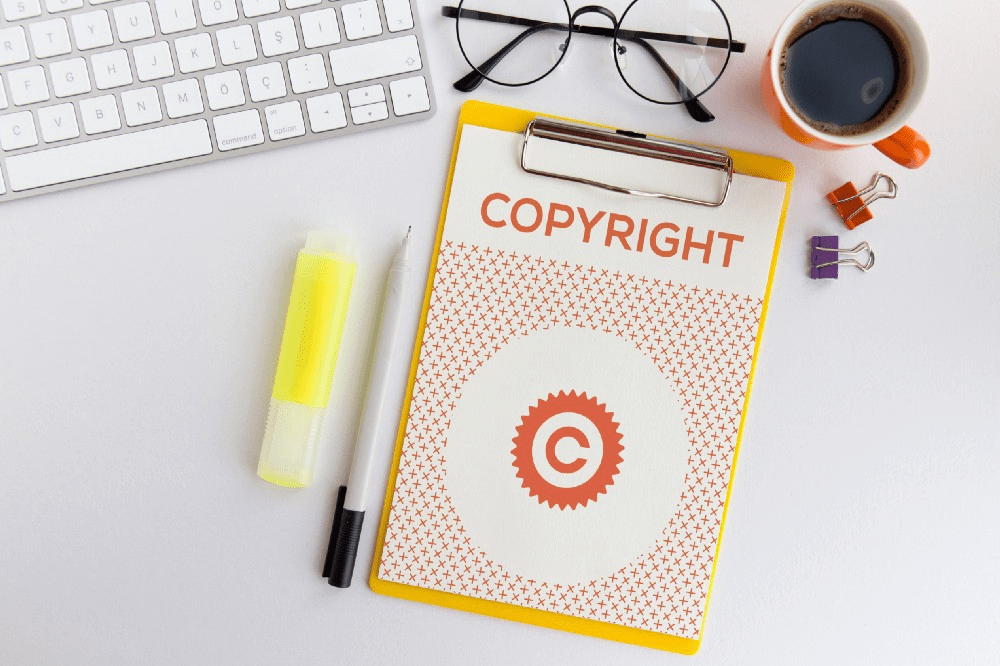 1. Check where you can use photos
In September 2018, Google announced the initiatives that made it easier for you to find copyright information concerning any photo on the Web. They now provide links to image creator, credit and copyright notice metadata, whenever available on Google Images. For more information, see their blog post Image Rights Medatada in Google Images.
To know how to read the metadata of an image, take some time to learn the main types of image licenses:
Royalty-free images — the most publisher-friendly one since a creator doesn't sell stock photos. This license allows business owners to use visuals both for commercial and non-commercial purposes, without paying a commission or crediting the creator.
Attribution license — a publisher can share the image only if he credits the original author.
Creative Commons — one of the publishers' favorites, this type of license is applied when the original creator of an image gave up the ownership of the work — you can use such images with no restrictions.
Membership-based use — you can use all types of content a platform hosts as long as you become one of its members (either by signing up for free or by paying a subscription fee).
Non-commercial use only — as the name suggests, images under this license are only good if you don't attach them to promotional materials and don't charge visitors for viewing the content.
To know how to use Google Photos, you have to assume that all online photos are protected by copyright. You have to make a research to find the copyright owner and ask for permission to get the image you need. I recommend using images under Creative Commons (CC) license. You need to read its terms and conditions to see what it allows or not.
Do not forget to verify that the image's creator has a right to permit you to use it. He could assign the rights to someone else. He could also make a photo as a part of his employment contract and the image belongs to the employer. Ask the image's creator to provide you with a guarantee that he owns the right for the image and have the right to provide you with permission to use it.
"Fair use" is the other interesting term you need to be familiar with when talking about copyright photos. Fair use images refer to cases when you can use even copyright-protected photos on an exceptional basis.
Research, news reporting, criticism, and teaching are the most illustrative examples here. You can use any images you want in this case. Visuals become your references used for social good, not the commercial purpose.
2. Use a reliable stock photo source
The other way to avoid problems with inappropriate use of copyright-free stock images is to purchase them from stock photo agencies. Remember that you do not buy the image directly, but are paying for certain uses of it. Read the specific terms and conditions the stock photo agency provides you with.
Some common exceptions for using royalty-free stock images are:
Selling of someone else's images
Using identifiable people images (for example Donald Trump, Warren Buffet photos)
Using private property trademarks, logos
Using images under the category "editorial use" only
In all these cases the owner must give permission to use his images. A good thing is to also check the intellectual property release requirements for this kind of image. For example, Getty Images offers a large and highly useful database of such public domain images.
Do not forget about the difference between editorial and commercial use. In most cases, you cannot use "editorial use" images (celebrities, politicians photos) if you are not a journalist. Your firm's blog or e-newsletter will not count as a relevant place to share such images.
Always keep in mind to get permission to publish images of any real people. It is not a copyright, but rather a privacy/publicity issue. Also, remember that if you've licensed copyright images to someone else you may have limited your own future use of those images.
Other than that, as you look for free photos to use, it's easy to get confused between macro stocks, mid-stocks, micro stocks, and the like. Before hitting the market and looking for breathtaking photos, make sure you understand the rules of the industry — they are quite straightforward.
Macrostocks are the most common platforms out there — buyers are required to pay a fee to get the rights to publish best stock photos and use them for commercial purposes. Macro platforms can either be exclusive (you are the only one with the right to publish content) or shared (there could be several right holders).
Midstocks. These platforms are cheaper than macro stocks and offer higher-quality images. Midstocks can be exclusive and non-exclusive as well.
Micro stocks. These platforms are the holy grail of low-cost photography — here, you can find free stock photos for commercial use to add to a blog post for as little as $1. The financial freedom comes with stakes — micro stocks offer no exclusivity. In other words, thousands of users at once can have the right to use the same visual.
3. Beware of license expiry date
Managing licenses might be a real challenge for companies with many digital assets. In addition, it might be very costly to manage licenses across different departments such as Marketing, Sales or external agency. It takes valuable resources and leads to unavoidable mistakes coming from a manual monitor of assets.
As you remember, even one expired license can cost your company a million lawsuits. Here, the application of a Digital Asset Management (DAM) system like the one introduced by Pics.io is a good option for managing content and protecting a brand.
This software will keep all your photos, videos, artworks, design mockups, and other marketing collateral in one place. This means you will have a clear overview of all the content and nothing will get lost. You can also use metadata to add rights and licenses to images, including their expiration dates. This will protect you from lawsuits and will guarantee the security of your own assets.
4. Use your photos wisely
Now that you're familiar with the options you can follow to avoid potential copyright infringement, make sure to always read the license agreements when you purchase an image. Do not forget about expired license dates and monitor all your assets properly to avoid any violation of copyright law.
Finally, if you receive any type of notification concerning accusing you of copyright images violation, contact your supplier immediately. You don't have to pay for someone else's mistakes.
---
If you enjoyed this story, please click the 👏 button and share it to help others find it! Feel free to leave a comment below.
If you have a problem with monitoring the licenses on your photos and would like to avoid potential copyright infringement feel free to subscribe to Pics.io 7-day FREE Trial and learn how to protect your brand.
Give Pics.io DAM a try
Free 7-day trial
No credit card required
Set up in 3 minutes or less