Good businesses sell products, but great businesses sell lifestyles, and they do this through impactful storytelling. Your brand story can make or break your business, and marketing professionals understand this better than anyone in the game. Compelling and curated content pieces that present a solid brand narrative can build brand equity and boost your sales. Just make sure your content marketing is off the charts.
Keep in mind that the product you're selling isn't always the primary focus for your marketing team. It definitely helps if you're selling quality goods or services, but the trick to getting exposure is marketing the right thing at the right time and in the right place. Content marketing can serve your business no matter which industry you operate in, whether you're selling a virtual contact center service or hi-tech smartphones.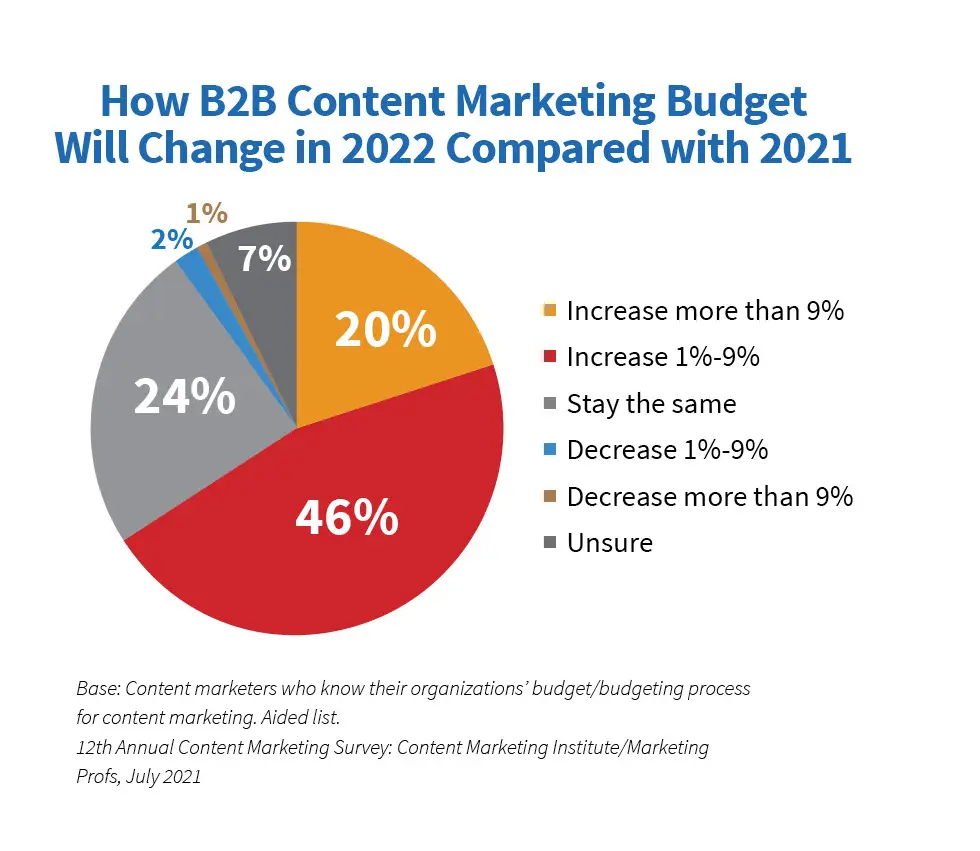 What is Content Marketing?
Let's take a quick look at the ins and outs of content marketing before we talk strategy. A Hubspot report shows that 82% of marketers actively use content marketing to further their business strategy.
B2B marketers in particular have reported impressive numbers around content marketing, with 80% of them saying it has helped increase brand awareness. Another 75% reported increased trust and credibility around their business, according to a report by the Content Marketing Institute.
So, what is this seemingly magical strategy that's getting brands increased awareness, exposure, and Return on Investment (ROI)? Content marketing focuses on building a clear and impactful narrative around the brand while focusing on the needs of the target audience. It adds a human element and necessary disruption in a world where almost every inch of space, whether digital or physical, is taken up with advertisements.
B2B content marketing doesn't differ from B2C in that B2B marketers treat their audiences much like they would traditional consumers. For example, a business that provides an auto attendant service would target corporations, call centers, department stores, and other relevant businesses with a compelling narrative about why they should use their service. Content marketing focuses on the human aspect of marketing, playing up on themes like needs, wants, and brand equity.
The best marketers understand that content marketing isn't a one-way street. Carefully curated content flows through a flexible funnel, and analysts keep track of important numbers. It's crucial to focus on analytics when deploying a content marketing strategy. This is because analytics can point out if there's a flaw in the system, i.e., if there's a gap between the message being sent out and what is being received by the audience.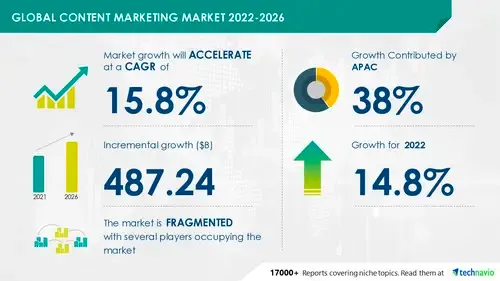 The 4 Pillars of Content Marketing
Businesses that want to implement a successful content marketing strategy should keep these four pillars in mind:
1. Context
This is where you place your brand in a relevant context to be understood by your target audience. Setting up a consistent narrative can be difficult, but once you follow through, your brand will become memorable. Things to note here are keeping branding elements (font, colors, graphics) consistent, crafting a meaningful and consistent brand story, and creating owned channels like a business website or physical space.
2. Channels
Make sure you include a variety of touchpoints when reaching out to businesses. These include conventional channels like television, radio, and magazines as well as social media, text messages, and emails. Try to integrate your brand in impactful ways across a range of formats to make sure you get your message across. Also, invest in your brand's social reputation, secure your domain with HTTPS protocols, and when email marketing with an SPF flattening to avoid hackers' fraudulent activities.
3. Connections
Develop content marketing to attract and engage audiences, building important relationships with credibility and trust. Give your target audience the space to engage with you or your team, and make your platform easy to access regardless of the product/service on sale. Create vital relationships in the industry and support other businesses' marketing efforts too.
4. Commerce
Be where the people are. This means that you need to sell your products/services where businesses are buying them. Set up your own e-commerce platform or establish a presence on any other platform on which your buyers are. Ensure that your team stays in touch with prospective buyers and are available to close the deal whenever necessary through texts, calls, emails, or in-office visits.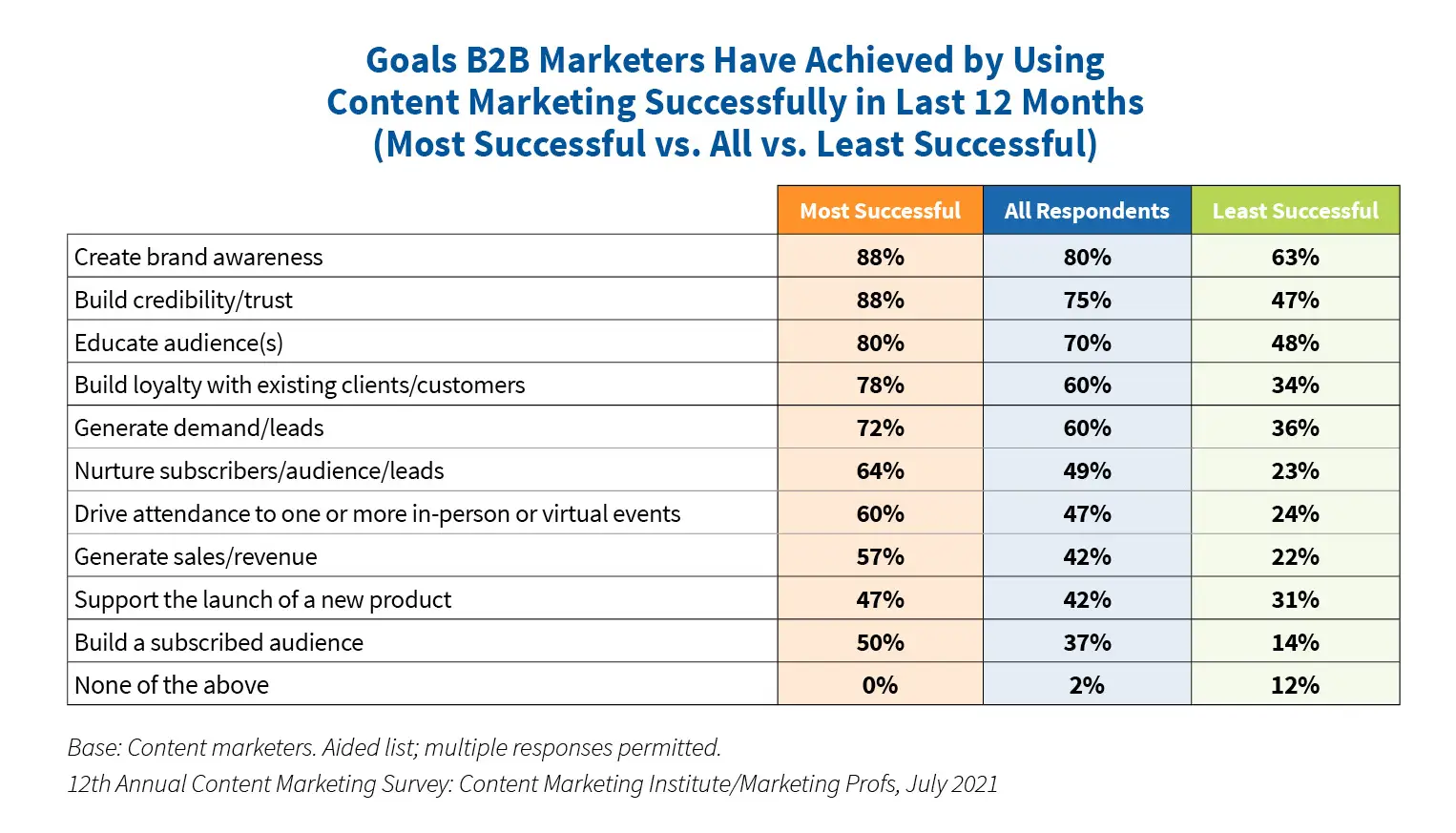 4 Best Practices for Content Marketing and Analytics
Let's go through some strategic ways to boost your content marketing with analytics:
1. Research your Keywords
Don't start your content marketing plan by creating a story. Start by doing crucial research, studying trends, crunching numbers, highlighting keywords, and figuring out what will sell. You can do this by creating broad categories that are relevant to your business. For example, if you sell sales forecasting templates, you can use keywords like 'forecasting Excel template' or 'Excel sales template' to see what comes up.
Savvy research like this will help you understand how other marketers in your industry are selling their products and whether there's a niche that you can own.
Use the available tools to find important keywords online. Look at Key Performance Indicators (KPIs) like Search Volume (SV), Keyword Difficulty (KD), and Click Volume (CV) to help you determine the perfect keywords. Once you find your keywords, you can ensure that they're included in your brand story, resulting in increased awareness online.
2. Invest in Owned Media
According to the Content Marketing Institute, the top 3 owned media channels for B2B marketers are the brand's website, its official blog, and an email newsletter.
Investing in owned media definitely pays off and goes a long way toward building credibility and trust with your audience. This is especially true if you want to conduct business with a more established brand or pitch to a larger corporation: they're more likely to trust a business with established and consistent channels.
Make sure all your owned media platforms have consistent messaging across them. It's important to maintain your brand identity. A good way to guarantee this is to use online publishing software that can help you upload the same content pieces across multiple channels for your social media content marketing. This way, when visitors come to your website and social media, they will see a solid narrative and will trust your brand.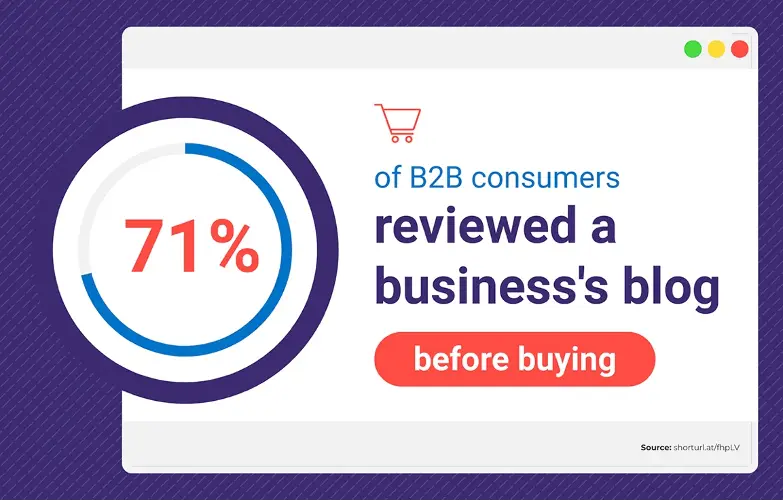 3. Use Analytics to Correct and Create
Analytics give you access to valuable information. You can find out who visited your website, how long they spent there, which links they clicked on, and more. The same principle applies to your social media channels. You'll be able to understand and measure your audience engagement if you study analytics with a fine-toothed comb. For example, you can publish branded posts that target different cities and see which one pulled more prospective leads.
Analyzing these numbers is important because it stops you from shooting in the dark and wasting precious marketing budget. The numbers will show you which of your efforts isn't giving significant ROI, and you can tweak your content as you go. Your analytics and insights will help you understand your audience's journey, and there's endless potential to continuously improve the sales funnel, saving you time and money.
4. Bait and Engage
There's an endless array of clichés that describes the concept of being in the right place at the right time. Early bird, hot irons; you get the drift. This concept is important in content marketing because it's essential that you bait your audience with interesting content that's useful enough to make them spend time on your channels.
Think about it like an elevator pitch: your digital platforms should tell your audience why they should choose your brand in 15 seconds or less. The first 15 seconds are definitive for your users before they decide whether they want to stay and browse or leave and bounce. The 'bounce' here refers to your bounce rate, which a metric that measures how much time your average users spend on your website. A high bounce rate indicates a bad experience.
Make sure you create aesthetic and useful content across your media platforms so that you can draw your audience in and, once they're there, keep them engaged. This will result in better ROI across the board.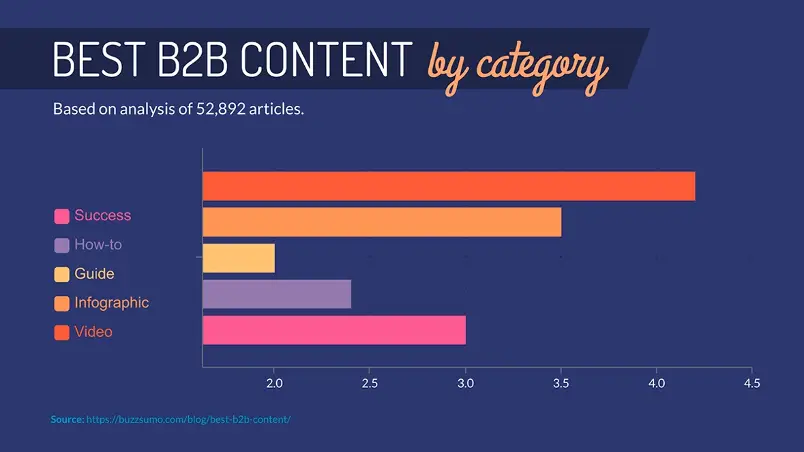 Include the Human Touch
B2B marketing involves more corporate lingo and slightly different media channels than B2C, but there's no reason that it can't be as engaging, disruptive, or clutter-breaking as the latter. Smart B2B marketers keep the human element in mind when planning their content marketing strategy. They recognize the importance of brand awareness, equity, and identity when creating their tactics.
Involve your audience in your brand story in a major way to build meaningful connections. This means engaging them through live sessions on social media, answering frequently asked questions on your platforms, hiring key brand ambassadors in certain cases, and highlighting relevant social issues. For example, a brand that sells wholesale Fast Moving Consumer Goods (FMCGs) can create impactful content around events like Women's Day.
While these content-based activities might not result in direct results like sales boosts, they will help you create solid brand equity. This will subsequently lead to more awareness, loyal audiences, and better brand performance overall.
Give Pics.io DAM a try
free 7-day trial
---
Author
Tanhaz Kamaly
is a Partnership Executive at Dialpad, a modern cloud-hosted business communications platform that turns conversations into the best opportunities with helpful guides like this
Dialpad guide to PBX phone system for small business
both for businesses and clients. He is well-versed and passionate about helping companies work in constantly evolving contexts, anywhere, anytime. Tanhaz has also written for other domains such as
Not Going To Uni
and
Corporate Vision Magazine
. Check out his
LinkedIn
profile.