Looking for an effective way to get your brand noticed? We know this can be a headache not only for startups but also for established businesses. Luckily, there are a variety of marketing strategies you can use to increase your brand's reach. And email marketing is one of the most effective ones.
According to a recent study, more than 85% of marketers use email as their primary lead generation and brand awareness tool.
In this blog post, we will first explore all the reasons for email marketing success in digital marketing. However, our goal is to analyze the best ways to use email marketing for brand awareness.
Benefits of email marketing
As a business owner, you already know managing your brand strategy is important. Modern technologies and digital marketing provide a variety of channels that you can use to improve your brand awareness.
However, this article will aim at one of these channels: email marketing. Why is email marketing an effective strategy when it comes to brand awareness? To answer that, all we need to do is have a look at the five main advantages of this method:
Email marketing allows you to target specific (interested) audiences.
It allows you to share information about your company. You can therefore establish a direct relationship with existing and potential clients.
It is affordable and provides one of the highest ROIs (returns on investment). Accordingly, you will be able to familiarize your target audience with your brand without spending a fortune.
Email marketing also improves your content marketing strategies which will increase your website traffic and meet other marketing goals you've set.
Email marketing can be easily measured via analytics. This allows you to utilize methods like A/B testing and optimize your campaigns according to your needs.
If you add that you can easily automate and personalize your email campaigns, it is no wonder why email marketing is such a popular strategy. But, if you want to create an email marketing campaign that aims to improve your brand awareness, there are a few tips you should utilize.
7 Ways to Leverage Email Marketing to Increase Brand Awareness

Let's look at what you can use in an email marketing strategy to ensure your brand gets the attention it deserves.
1. Keep your branding consistent
Since you need to make your brand memorable through your emails, consistency is key. That's why your images and text should be as consistent as possible. This way, potential customers can trust your brand and appreciate your expertise.
First and foremost, you should create a schedule for the frequency of your emails. This is the best way to increase brand awareness and build strong customer relationships.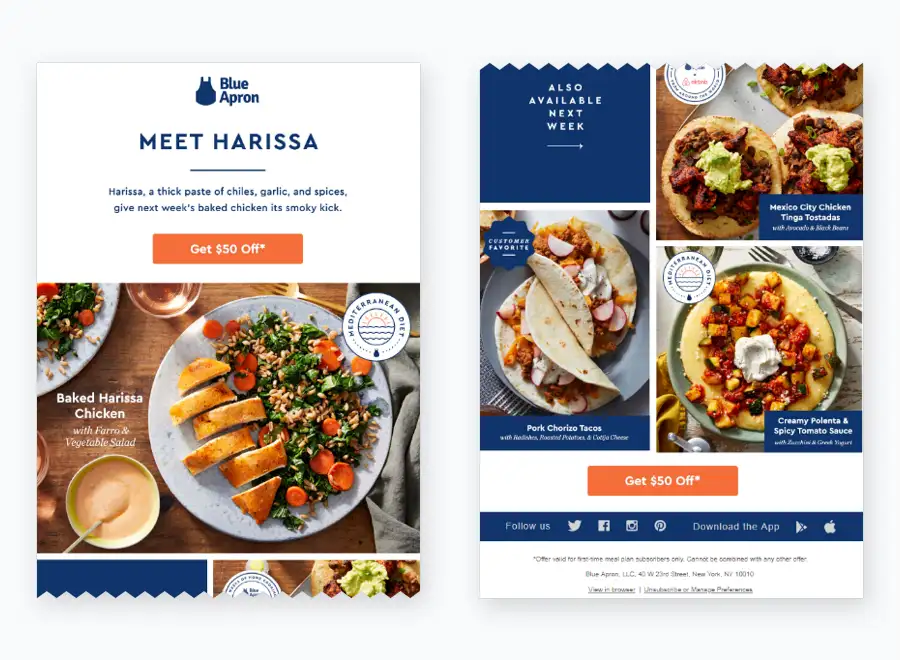 Another good idea is to create branded email templates for your welcome emails, newsletters, product updates, etc. Remember that all these templates should also be consistent regarding your brand's character and values.
In other words: If you stick to your branding kit (fonts, colors, logo, etc.) and share your values, you will most likely get better results. And that's what brings us to our next tip, but before that feel free to help yourself with these fantastic email template builders which will help you stay consistent with your brand identity at no cost.
2. Make sure your emails match the design of the landing pages

As mentioned above, consistency is crucial for your campaign's success. This doesn't only apply to the email templates you'll create. Suppose you have created a top-notch product discount email, and a few potential clients decide to click on your CTA (call to action) and visit your website.
If the landing page isn't straightforward and includes everything they need to know about the promotion, you'll probably lose their trust. Don't forget that your ultimate goal is to improve your brand awareness. This is why you should create high converting landing page that match your emails in terms of both visuals and content.
Let's explain that with an example. This is a promotional email sent by Walmart about the company's 2022 Black Friday deals: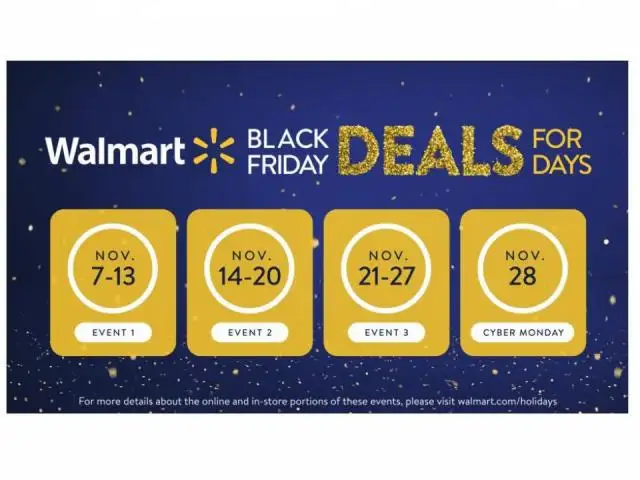 When you click on the CTA of the email, this is the landing page you're redirected to: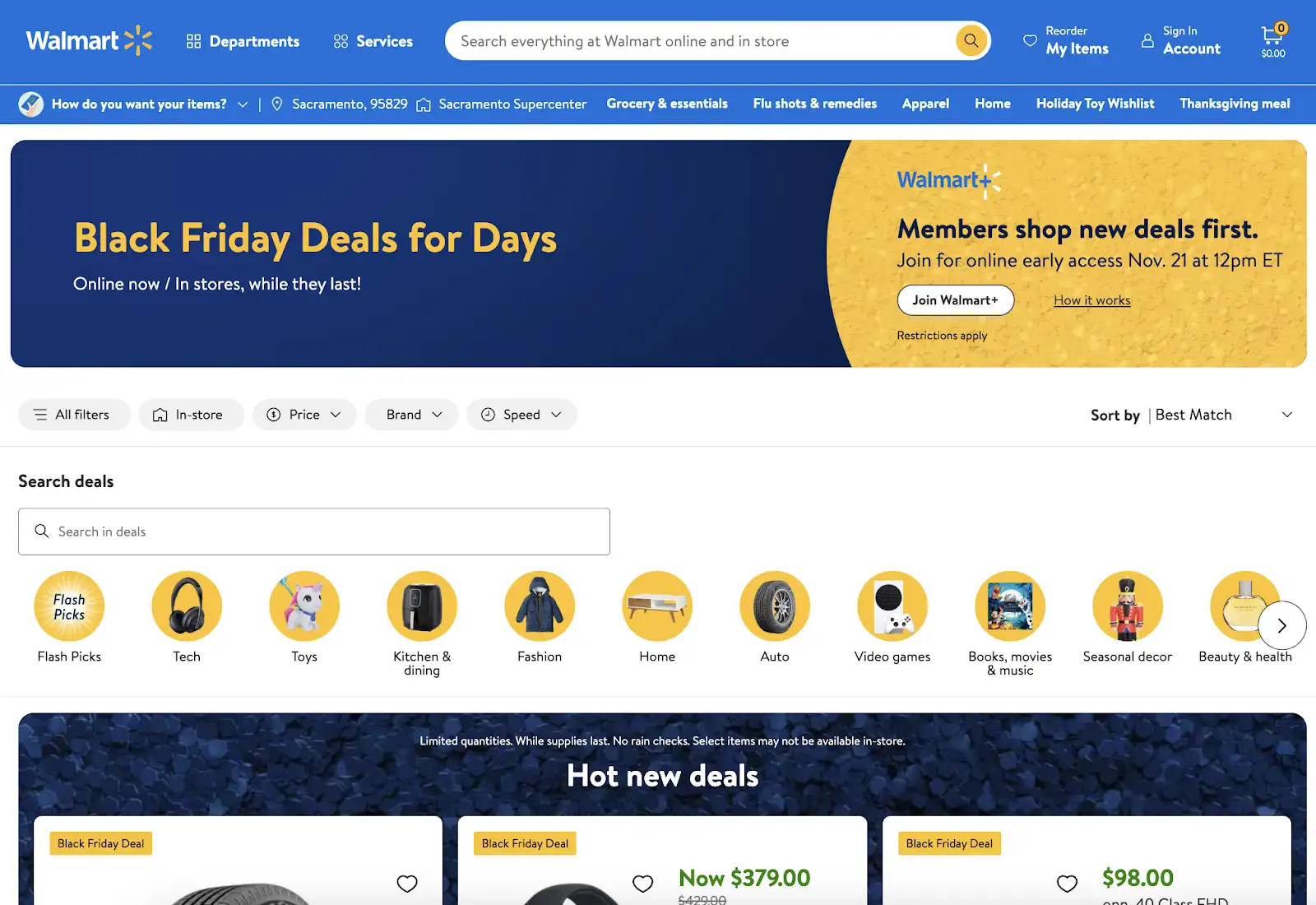 As you can see, both the email and the landing page match design and content. This is a good way to make your customers trust your brand. But how easy is it to create such a campaign? Well, automation and personalization are the terms we'll explain below.
3. Use automation
As you probably already know, multiple platforms can help you automate your email marketing campaigns. The first step of every campaign is gathering your audience's email addresses. You can verify email addresses to ensure that the contact details you've gathered for your promotions are valid.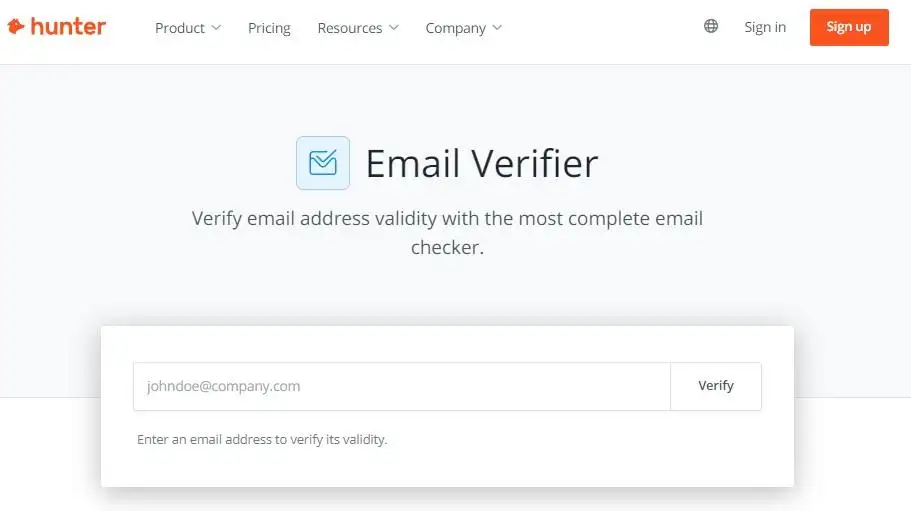 However, you should remember that automation shouldn't compromise your goal. After all, you need your audience to memorize and trust your brand. Personalization is the best way to ensure that your following email marketing will deliver the message you need.
Thankfully, this applies to both B2B and B2C campaigns. For example, suppose you want to collaborate with an influencer/niche leader to make your brand more accessible. A personalized email of this kind should look something like this: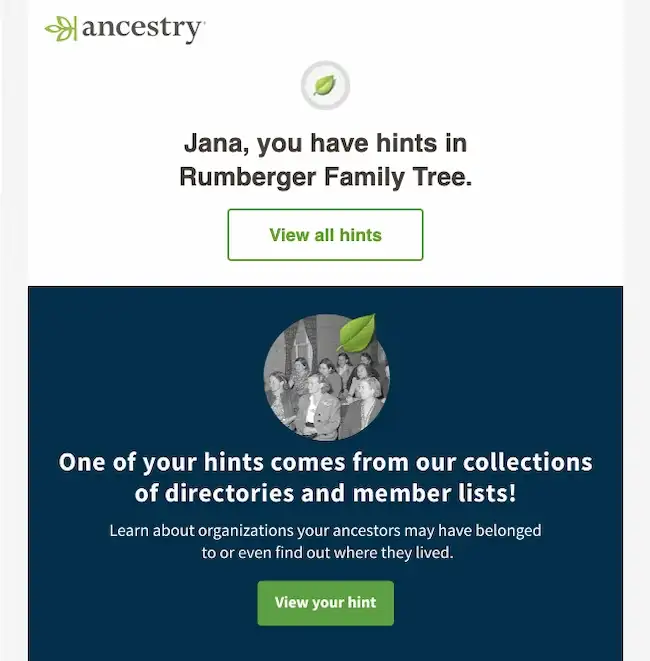 4. Be Creative With Your Welcome Emails

Apart from personalizing your emails, you should always ensure that your content is creative. Creative welcome emails are one of the best ways to improve brand awareness.
The reason is simple; You can think of welcome emails as an introduction to your brand's values and field of expertise. You can showcase your products or services with welcome emails and creatively greet your potential customers.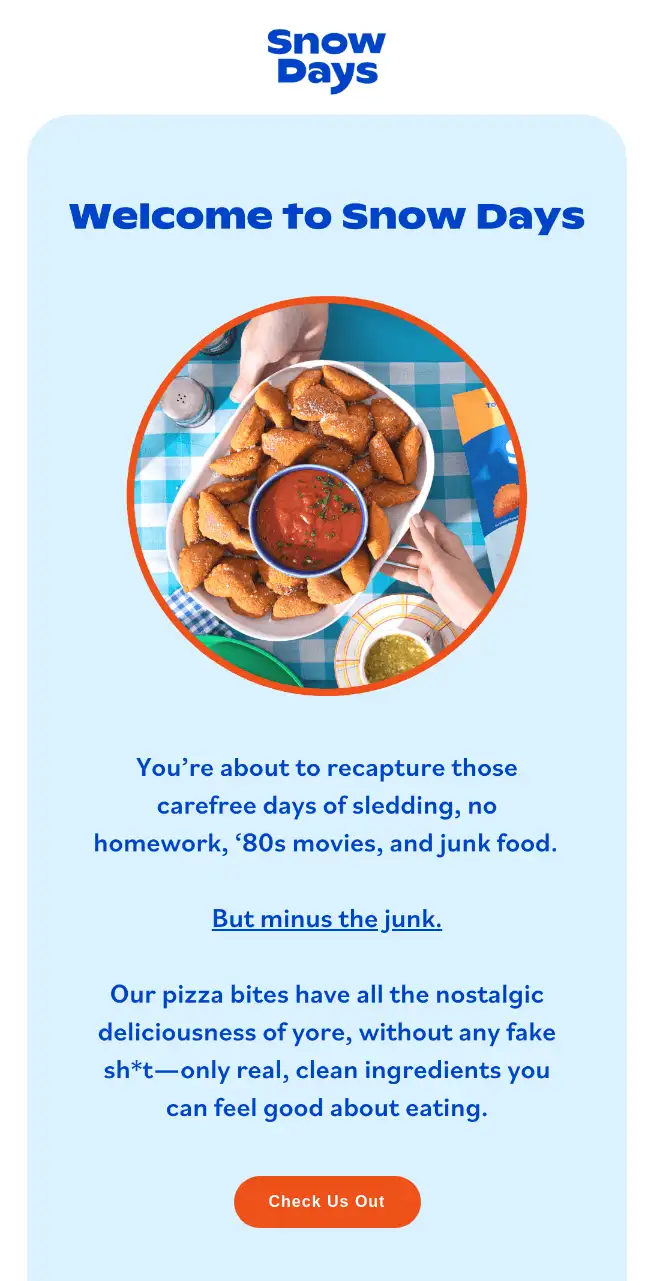 In the example above, you can quickly identify the branding kit of Snow Days, the character of the brand, and its industry. And all that, in just a few lines of written content.
5. Incorporate Strong And Effective CTA

Calls to action, or CTAs for short, are your way of getting your audience to take further action after reading your emails. Every top-notch email should contain at least one CTA. However, for your calls to action to be effective, you need to keep a few tips in mind. First, our goal is to increase awareness of your brand. So your CTAs should be clear, concise, and helpful.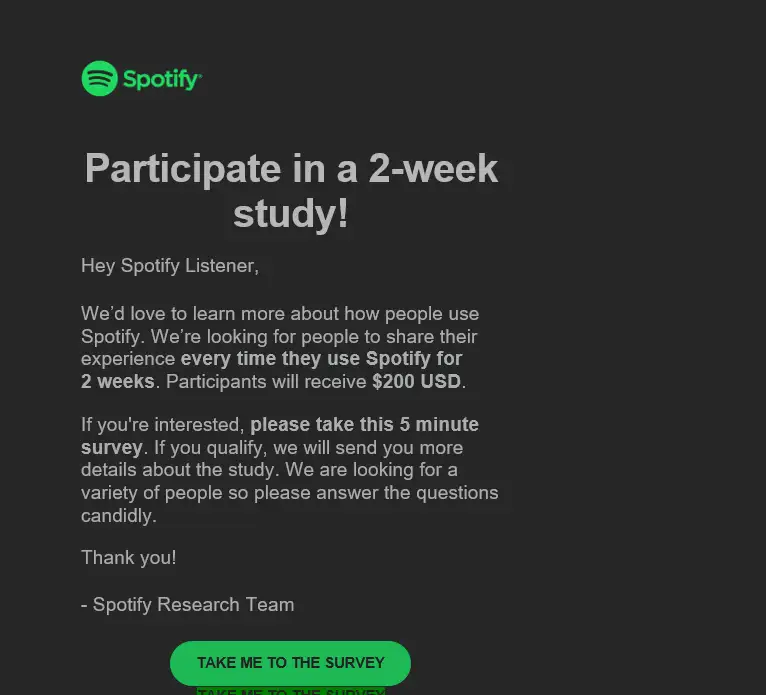 And that can sometimes be tricky. The good news is that there are plenty of pre-made CTA templates online. You can use most of them for free. You just need to choose the templates that fit the goals of your campaign and adapt them to your needs.
6. Use UGC in Your Email Marketing Campaigns

Another smart way to improve your brand awareness via email marketing is UGC or user-generated content. In other words, testimonials, and reviews you've gathered from your existing clients. This is particularly effective for startups that don't have the credibility to attract new clients.
At the same time, you can use testimonials gathered from other brands you've collaborated with or websites/magazines that have reviewed your products. In the example below, Bite utilizes the reach of successful blogs and industry leaders to prove its product (toothpaste) value.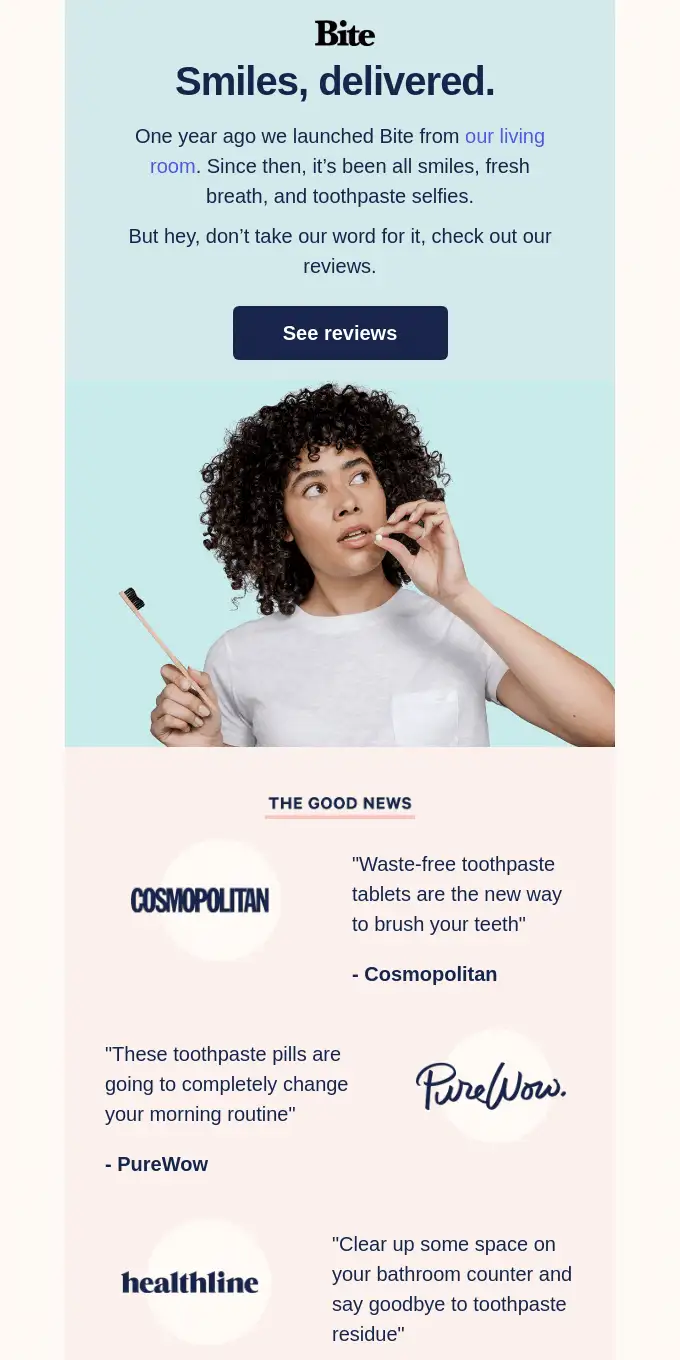 7. Make Sure Your Emails Aren't Salesy and You Offer Value
Last but not least, you should ensure that your emails don't come up as pushy or salesy. This is a very important aspect of humanizing your campaigns through personal branding. At its core, your campaign offers value to your audience while introducing your brand's character. Therefore, creating salesy emails isn't the best way to build strong relationships.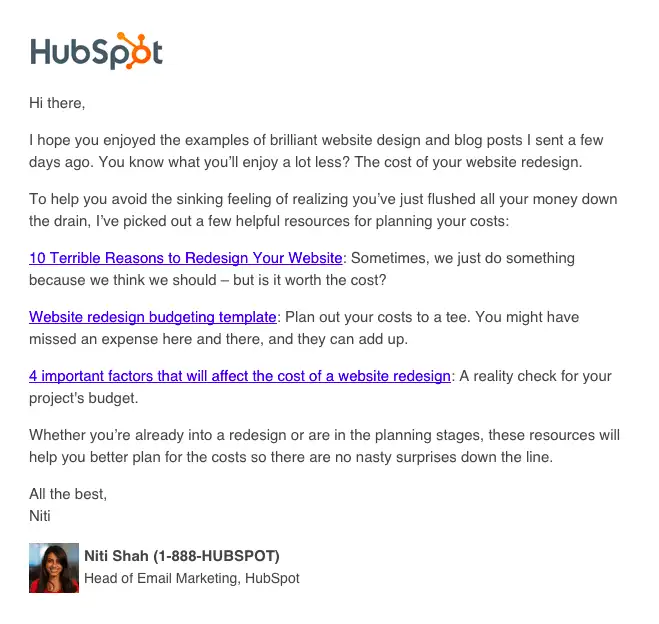 To add value to your emails, you should ensure that your pieces only include valuable and relevant content. In the example above, Bite shares its industry expertise and some trustworthy testimonials to back up its claims. Such an email is much more likely to be successful.
Final words
According to a study by Optinmonster, 92% of adults actively use email. This is why email is probably the most accessible channel out there.
On top of that, this guide has proven why email marketing is a valuable tactic to improve brand awareness. By heeding the seven tips analyzed above, you can craft emails that convey your value and build trust with your target audience.
Give Pics.io DAM a try
free 7-day trial
Did you enjoy this article? Give Pics.io a try — or book a demo with us, and we'll be happy to answer any of your questions.
---
Author
Antonio Gabrić is an outreach manager at
Hunter
. He is passionate about testing different outreach tactics and sharing results with the community. When he is not connecting with industry leaders you can find him on his motorbike exploring off-the-beaten paths around the world.