As an online business owner, you're always looking to expand your reach and ensure that most people hear about your product or service. Affiliate marketing can help you achieve this goal because it puts your brand in front of people who are likely to become new customers or introduce you to other potential affiliates who can help grow your business even further.
In this article, we will look at some of the proven ways to find affiliates including guest posting, social media, forums like Reddit, and more. Thereafter, we will see how to reach out to these affiliates using email. So, let's begin.
Finding Affiliates
To find affiliates for your business effectively, try using the following proven ways to find affiliates.
Guest Posting
Guest posting is a great way to reach new audiences and build relationships with other bloggers in your industry/niche, and as it stands, it's the most white label link building technique you can use. This will help you get exposure to a new audience, and if you choose the right blog, you can also attract some of their existing readers.


This involves writing a blog post or articles for another website in your industry. By guest posting, you can reach a whole new audience that may be interested in your products or services. Plus, as we mentioned you can forge fruitful relationships with other bloggers and influencers in your industry.
By contributing high-quality content to another site, you can attract attention back to your own business. Plus, if you include a link back to your site in your guest post, you can also boost your SEO. Also, make sure to include a call-to-action (CTA) at the end of your post so that readers can learn more about your business.
Moreover, you can follow these steps:
To find guest posting opportunities, simply search Google for your industry + guest post or your industry + write for us.
Do your research. Not all sites are created equal. Spend some time reading through blogs in your industry to get a feel for what kind of content they publish and whether or not your writing style would be a good fit.
Check the guidelines. Most sites will have specific guidelines for guest contributors.
Reach out to bloggers in your industry and offer to write a guest post for their blog. Make sure to include a link back to your website in your author bio.
Leveraging Influencers
These are people with a large social media following who can help promote your products or services — they are known as influencers. You can look for influencers in your industry, reach out to them directly and ask if they're interested in becoming an affiliate.
Many times, they'll be happy to do it if it means they can make some money while promoting something they already love. You can search social media platforms like Twitter and Instagram using hashtags related to your business.
To achieve this, visit these or other social media networks and look for hashtags related to your expertise that contain the phrases "advertising," "ads", "sponsor,"  "product", etc.
Attending Conferences
Research relevant conferences in your industry and try to get speaking slots at them. This will help you become known as an expert in your field, and you'll be able to meet potential affiliates in person.
When you're at the conference, make sure to network! Attend social events, introduce yourself to people, and exchange business cards. You never know who might be interested in working with you.
You can also reach out to people who are speaking at the conference and see if they'd be interested in promoting your product or service to their audience.
Keep an eye out for relevant blog posts or articles written by conference attendees – these can be potential leads for you to follow up with.
YouTube Videos
Upload the video to YouTube and include a link to your affiliate sign-up page in the description.
Optimize your video for key search terms related to your business so that it appears as a top result when potential affiliates search for information about your program.
Share your video on social media sites and in forums frequented by potential affiliates.
Leveraging Social Media Platforms
Instagram
If you're a business with a visual product, Instagram is a great platform to find affiliates. By using hashtags, you can connect with potential customers and influencers who are interested in what you do and are a good fit for your business.
For example, if you sell jewelry, you can search for #jewelryaddict or #fashionista. If you have a specific product in mind, use hashtags like #ad or #sponsored to find people who might be interested in promoting your product.
Once you've found some potential affiliates, take a look at their engagement rates and followers to get an idea of whether they're a good fit.
Facebook Groups
Joining Facebook groups related to your niche is a great way to find potential affiliates. Participating in these groups gives you an idea of what other businesses are doing in your industry and builds relationships with potential partners. Plus, you can also use these groups to promote your products and services.
To find relevant groups, simply do a search on Facebook for keywords related to your business. For example, if you sell natural health supplements, you could search for 'natural health' or 'health and wellness. Once you find a few groups that look promising, take some time to read through the posts and get a feel for the tone of the group before joining.
Twitter Groups
Joining Twitter groups related to your industry is a great way to find potential affiliates. By participating in these groups, you can build relationships with other businesses and get your name out there as a trusted source of information.
Plus, you'll be able to see what kinds of deals and promotions other businesses are offering, which can give you ideas for your affiliate program. To find relevant groups, simply do a search on Twitter for [your industry] + affiliate marketing or [your industry] + affiliates.
For example, if you sell women's fashion, you might search for women's fashion + affiliate marketing or women's fashion + affiliates.
Reddit Marketing
Reddit is a platform with over 330 million monthly users, making it a great place to find affiliates for your business. There are a few subreddits dedicated to affiliate marketing, but the best way to find potential affiliates is to search for relevant keywords. For example, if you sell natural cosmetics, you could search for natural beauty or green makeup.
There are a few other ways to go about finding affiliates on Reddit. The most popular method is to search for relevant subreddits and post a thread asking if anyone is interested in becoming an affiliate.
Once you find some relevant subreddits, take a look at the top posts and see if there are any potential affiliates. You can also reach out to the moderators of these subreddits and ask if they know of any good affiliates.
You can also look through the comments of popular threads to see if anyone has left their affiliate link. Finally, you can reach out to popular users individually and ask if they'd be interested in promoting your product or service.
A couple of additional ways
Attend industry events and meetups, and hand out business cards letting people know you're open to working with affiliates.
Collaborate with other businesses in your niche on joint ventures or cross-promotions, and offer to promote their products or services on your website or social media channels in exchange for them doing the same for you.
Reaching Out To Affiliates Via Email
Now, you have learned how to find affiliates for your brand. You must still locate the affiliates' email addresses via Findymail so that you can contact them after compiling a list of links.
A successful brand can usually count on the support of most bloggers. Furthermore, both parties benefit because you may promote your products to their audiences and they can make passive money. Your marketing plan's success, however, will depend on how you contact them via a well-written and catchy email.
Following are some tips to follow to reach out to affiliates through emails:
Create an Easy-to-Understand Message
Get to the point quickly because the blogger may receive requests from other marketers to promote on their platform. It's important to remember that there is a thin line between being reckless and being honest. Email trashing is something you want to avoid.
Present an Offer
When you ask a blogger to advertise your goods or service, one of their thoughts is likely to be about an offer. You'll undoubtedly increase your customer base through link building if you're not a major company. You should customize the offer for the particular blogger you are speaking with. For example, it can be a share of the profits for bloggers.
Customize The Email Sent to Each Prospect
Making an email list and sending the identical pitch to everyone on it is alluring. Nevertheless, we advise you to spend some time tailoring your message. Each blogger is unique, and although a sponsored review offer may attract some, others may be turned off.
The pitches must be customized to the blogger's tastes as a result. Find out what they now do for a living and what blog articles they enjoy. With this knowledge, you can craft a persuasive pitch and entice potential clients with a tempting offer.
Bloggers receive affiliate emails from other people besides you. You need to optimize your emails to improve your chances because there is a lot of competition. To help you with that, let's look at the following crucial email improvement ideas.
Don't overburden your audience with information; keep it brief and sweet. Keep it brief, up to 300 words, ideally.
Increase the readability of your writing by adding bullets, numbered lists, and text formatting elements like bold and underscore.
Avoid self-promotion and keep your attention on the recipient. Please explain how the receiver will benefit from the partnership.
Send a Follow-Up Email
Your desire to collaborate with the blogger is demonstrated by sending a follow-up email. Additionally, they are helpful if the initial email was missed or misplaced. Even if they don't reply, it's essential to make a good first impression.
Conclusion
You may begin your search for the ideal affiliates for your brand right away because you now understand how to do it. Once you have a list that you believe will be useful to you, you can use the advice in this article to reach out to the prospects on that list by composing a fantastic email for them. All the best to you.
Give Pics.io DAM a try
free 7-day trial
---
Author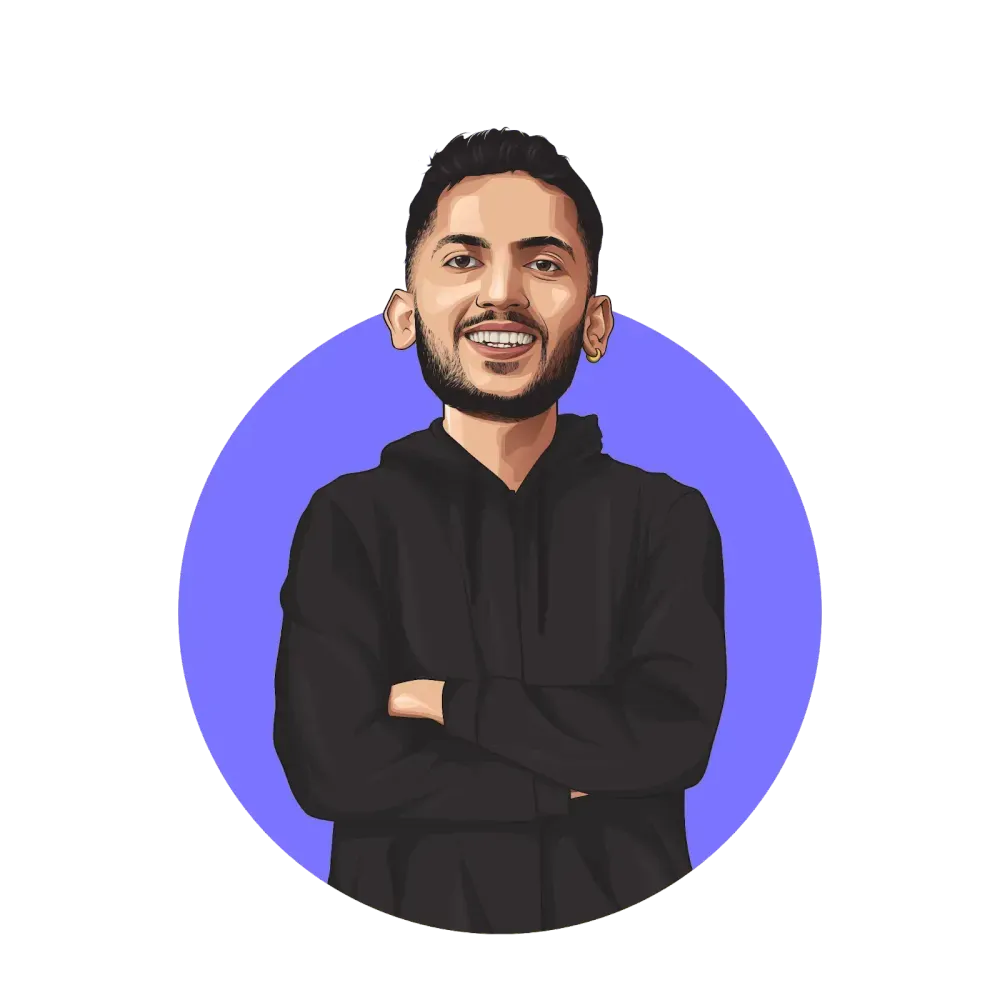 Piyush Shah is a 6 figure affiliate marketer and has helped grow multiple businesses from nothing to making insane business figures. He is currently working as Head of SEO at Dukaan.