Slack is one of the most highly rated collaborating and project management tools. This software comes with a user-friendly interface and covers a bundle of important small features, creating a big impact. It is much more than just a collaboration tool within the team members. It features add-on integrations and bots close enough to the Google Chrome Extensions.
There are integrations available for almost any task you need, which really makes great impacts.
Here we have listed down the most famous, helpful, and highly rated Slack Applications for you.
1) Pics.io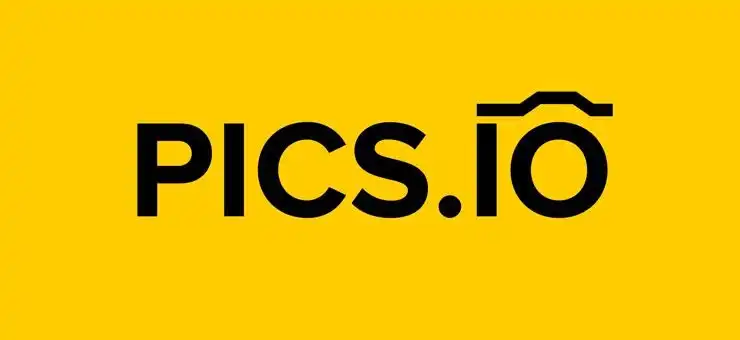 Pics.io is a new-gen digital asset management tool used by brands, businesses, teams, and freelancers to store, organize, handle, and share digital content like creative projects, images, video and audio files, and documents.
It gives users a centralized hub where all their digital content is stored in an organized way.
Pics.io is mainly used to streamline the workflows and boost teams' productivity since it makes the flow and storage of digital content very easy. It can also be used along with other tools like Google Drive, Amazon S3, Slack, Adobe CC, and Zapier.
Pics.io + Slack
Its Slack integration will help you stay updated with your digital asset workflow. Has someone just moved your assets to a new collection? Approved the revision? Uploaded the new design version?
With this plugin, you'll be informed about any manipulations within your library. Together with the notification, you'll also get very nice previews of your assets.
2) Hyperise

Hyperise is another excellent platform that accelerates productivity for teams working in Slack. It is an efficient dynamic personalization tool that helps businesses add a personal touch to their campaigns.
It can automate team tasks, sales funneling, and customer support by creating a client or customer channel upon click or impression on a personalized image in your email, website, or many other platforms like chatbots and CRMs, etc.
Additionally, Hyperise is quite easy to integrate with Slack (via Zapier).
Hyperise + Slack
Adding its Slack integration, Hyperise will help you streamline your sales campaigns and customer support. For example, you'll get instant notifications about your campaign engagement.
3) Dropbox
File sharing always remains constant when the whole team works together on a project. If files are not shared and edited within the team members perfectly, they will create silos.
The easiest way to share files while interacting is the Dropbox Integration available for Slack. Dropbox works as cloud storage. Once the files are synced, you can easily share links to the files via Slack's message.
Dropbox + Slack
Dropbox keeps you updated with new links, which come with an activity feed every time a file is edited. Hence with this integration, it becomes much more comfortable for team members to discuss and make essential modifications all at once.
Rich file previews are another benefit you get when integrating your Slack with your cloud storage.
4) Zonka Feedback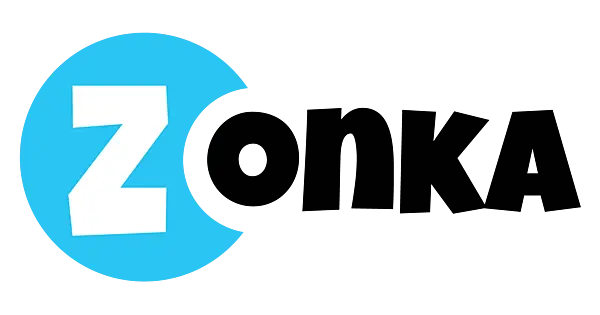 With Zonka Feedback's Slack Survey integration, you can send surveys and real-time alerts to Slack. You can trigger surveys from within Zonka Feedback directly to Slack, survey slack channels, and users. You will get notified in real-time on Slack with all questions and metrics. You can also set up custom alerts with filters and send them to Slack users and channels.
Zonka Feedback + Slack
By connecting the tools, you can fully customize your surveys, view metrics in notifications, trigger conditional alerts, customize alert messages, view the complete response, and more.
5) EventBot

People often get messed up when a bunch of events is planned together. Hence, event organizers like EventBot are designed for such issues. This tool is an event reminder and organizer. This tool also lets you invite members to events and receive RSVPs.
There are many event management tools, but the reason EventBot is our favorite is its features.
There are teams, with members from different nations and off-course different time zones. It often becomes an issue planning the time for an event. EventBot's multi-time zone features help teams tackle such problems easily.
Additionally, this tool also gets synced with Google Calendar.
EventBot + Slack
Its Slack integration will grant your team increased time management. Get informed about any events and launch a separate calendar for each channel.
6) ZipBooks

ZipBooks is an automated bookkeeping tool, which can easily be integrated with Slack. We all make mistakes, especially while maintaining records related to numbers. But such small mistakes can make a great impact on your business. So, here's where helpful integrations like ZipBooks stand out, which can be controlled easily with Slack Interaction.
ZipBooks is a free tool, which pays you with accuracy in financial records. Important checks and receipts are very delicate that you simply cannot bet on a human to record it error-free. This automated software automatically lets you maintain all the recurring balances accurately.
ZipBooks + Slack
Connecting the tools, you can check your finances whenever needed, track time and accounts. Track your business growth directly in Slack!
Furthermore, this integration also lets you import and export balances from Slack messages to ZipBooks accounts.
7) Donut

The only way to keep team members active and spirited together is to keep them socially connected. And Slack integrations like Donut takes care of relationship management within your team members.
Donut has great features both for new and old employees.
For the newbies, it takes care of introducing them to the firm and vice-versa, including the terms and conditions and the enterprise's basic insights.
For the older members, this tool randomly connects two members for coffee or video calls to know each other perfectly.
Donut + Slack
Connect your teammates via Donut! Whenever a person joins the Slack channel, they'll get regular reminders to meet for lunch or a virtual coffee break. Donut allows users to choose the timezone and frequency (once per week, a few times a week).
8) Salesforce

A business is all about comforting customers either with service or products. The more information about your customers you have, the more you can expand your sales.
For sure, your marketing activities like paid advertisements, targeted PR, digital marketing, etc can help you get more sales and, hence, good business. However, in the end, your business's growth depends on how much your customers are happy after using your services or products.
Salesforce is an online tool, which gives insights and even lets you control your customer communications.
It includes features with automated marketing tasks, complaint mode, and managing interactions with your customer. Overall, Salesforce is an easy-to-use tool that takes care of your customer base and can easily be integrated with Slack.
Salesforce + Slack
Thanks to the interaction, you can search your Salesforce instances via Slack. You'll also get notifications about any updates on your marketing and sales activities (and their results!) right in Slack.
9) Birthday Bot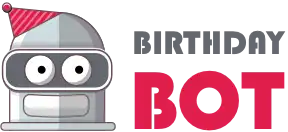 A high-pressure work environment often makes us forget to celebrate important events like birthdays and anniversaries. Celebrating events takes off much stress and makes team members happy and lively.
For such instances, BirthdayBot is a great addition to your team. The app helps you track birthdays and anniversaries. Tools like Birthday Bot help team members get socially connected and maintain a lively and positive relationship.
Birthday Bot + Slack
BirthdayBot is a great integration available for Slack too. It does remind the upcoming birthdays of team members to let them prepare for parties. This tool also includes a huge variety of birthday quotes and wishes, which you can automatically send to the birthday-member.
In a Nutshell
Slack sticks to its slogan, "Be less Busy." For true, Slack, along with some custom integrations from the above, can greatly impact your workflow and communication with your team members. Such integrations are very important and helpful as they put on all the necessary tools in one platform and ultimately save your time from switching between tabs.
Managing your files via Digital Asset Management? Don't forget to connect your DAM tool with Slack. And if you're still looking for a good solution to organize your files, give us a try!
Give Pics.io DAM a try
Free 7-day trial
No credit card required
Set up in 3 minutes or less
---
Author
Elizabeth Luther is a SaaS content writer, TheGratifiedBlog, helping SaaS brands make more revenue through content marketing. In her free time, she likes to travel and read books.