Creative teams today have a lot of advantages over those who came before — chief among these being the digitization of creative work. There was a time when we recorded everything on hard copies, and creative teams needed to pour over these physical documents and hope they didn't lose them.
The only way to work outside the office was to take work home with you. Today, thanks to cloud technology, the power of the office can follow you anywhere. It's what makes comfortable remote working so possible. Cloud tech is the reason businesses survived the pandemic, and it's making the lives of creative teams much easier thanks to digital asset management systems, also known as DAMs.
These cloud-based digital asset management solutions have several fantastic benefits for these teams. If you're considering purchasing DAM software for your organization, this article is the right one for you.
We're going to pour through a number of benefits that these cloud-based digital asset management platforms bring to the table for creative teams to show you why this tech deserves a place in the modern business world.
What is Cloud-Based Digital Asset Management?
Before we get into the benefits of these DAM solutions, let's discuss what they are for a moment. A cloud-based digital asset management software is an online solution using cloud technology to store digital assets to access from anywhere with a working Internet connection.
Essentially, these software platforms break ‌office shackles and make a company's library of digital assets available to everyone, regardless of where in the world they might be.
So, what's a digital asset, then? Many people mistakenly believe that the term digital asset is only applied to things like photos, videos, and other forms of media. But that's not true. A digital asset can be any digitized file that benefits a business.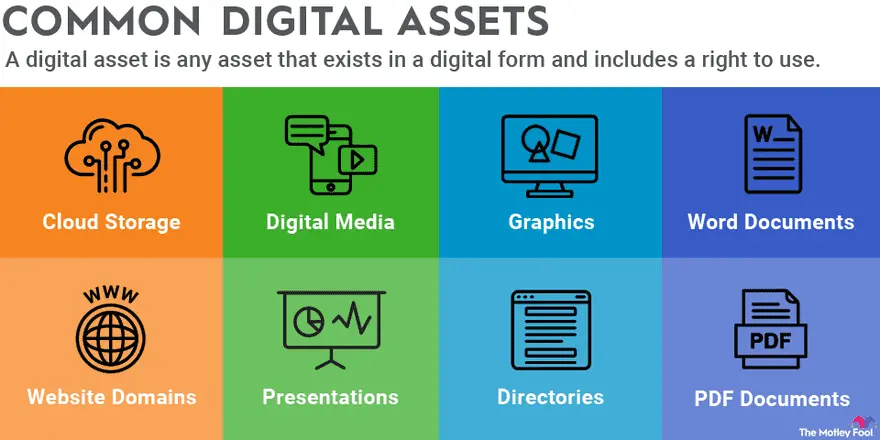 This can include spreadsheets, HR files, PowerPoint presentation slides, and more. You can even apply this term to customer records and lead pages found within a CRM platform, making your CRM a cloud-based digital asset management solution.
When managing leads and customers, marketing and design teams working in the real estate industry, for example, can benefit from a specifically designed real estate CRM to optimize the workflow and manage creative assets, prospects, and customer data.
Real Estate Webmaster's powerful CRM has an integrated API that allows you to connect to third-party applications and manage all your assets from one place. You can create groups of leads meaningfully segmented to receive a certain ebook, whitepaper, video tutorial, or a detailed guide on a topic that interests them. You can then use the platform to send a personalized email blast.
Now that you understand cloud-based digital asset management systems, let's start understanding why they're so useful.
What are the Benefits of Cloud-Based Digital Asset Management for Creative Teams?
Scalability
The first reason these DAM systems are so vital to the ongoing success of creative teams is that they're platforms you'll never outgrow. Cloud-based digital asset management solutions can grow with your company, scaling alongside the organization and increasing its capabilities to remain beneficial well into the future.
There's nothing worse than training your staff on a platform only to outgrow it a short time later. Then you're scrambling to find something new, dropping even more money, and facing a period of adjustment as your team needs to learn an entirely new system.
Typically, SaaS products like this require nothing more than a simple plan upgrade to gain new features and more storage. There's no need to install any new software or teach a new system. Your creative team will be able to hit the ground running without impacting daily operations.
Choose Where to Publish
Another benefit of a cloud-based digital asset management platform is that creative team members can publish digital assets to several locations without taking them off the platform. This includes your website, social media pages, APIs, and any other place you need to place an asset.
Useful for Remote Work
Of course, one of the greatest benefits of cloud-based digital asset management software is that it allows creative team members to work remotely and access company assets from home, a coffee shop, or a ski lodge as long as there's Wi-Fi.
And not only can ‌creative team members access these digital assets, but they can also share them with other teams throughout the company.
Cloud-based digital asset management brings creative teams the ability to harness cloud analytics tools from anywhere, allowing for the optimization of project workflows that ultimately achieve greater efficiency.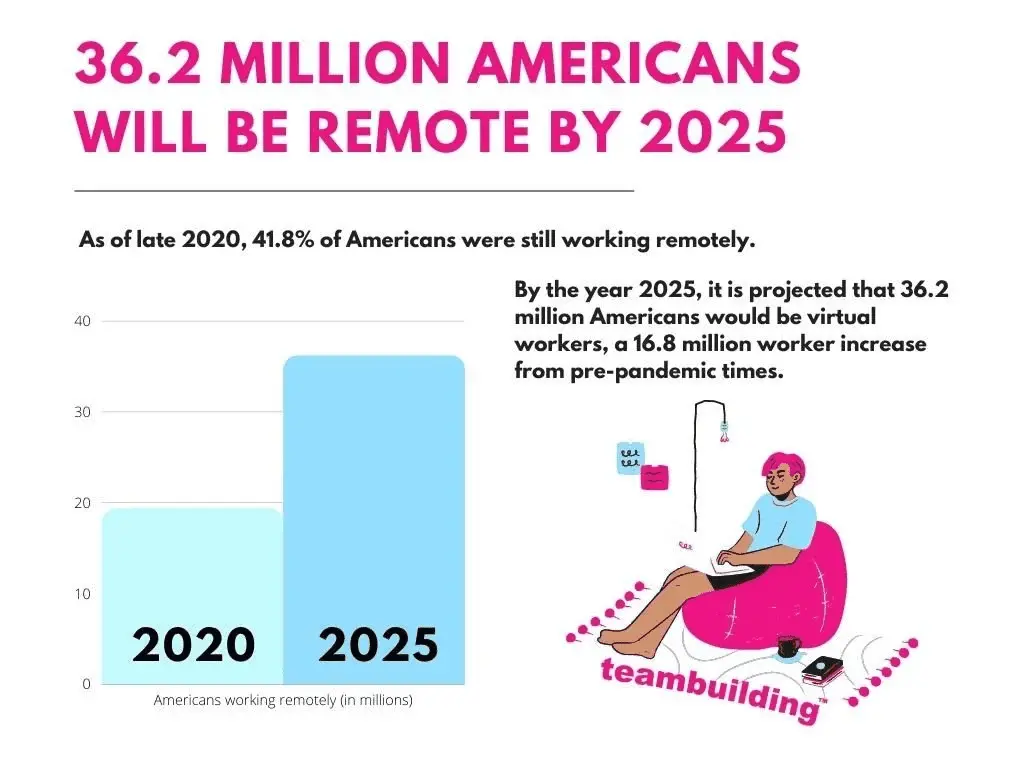 As of 2023, nearly 30% of all work is done remotely. Some estimate that by 2025, there'll be 36.2 million people working remotely. That means creative teams comprised of professionals from all over the world will have an easier time managing assets together. As long as they have this central online platform to pull digital assets from and share, they can easily come together as a unit and accomplish things that were once only possible in a traditional office setting.
Easy Collaboration
Creative team members need to be able to collaborate easily, and cloud-based digital asset management systems give them the ability to do that.
Armed with these winning cloud solutions, creative teams will find that exchanging information and assets quickly has never been easier. By utilizing cloud-based systems, creative teams can collaborate efficiently, share files seamlessly, and access their work from anywhere with an Internet connection.
One of the key benefits of cloud-based digital asset management is the ability to share lead-scoring results. For instance, creative teams can use HubSpot lead scoring to determine which creative strategies — such as web designs, UI/UX designs, and copies — work best to motivate customers toward a purchase. With cloud-based digital asset management, team members can quickly and easily share their findings, making collaborating on campaigns and producing better results easier.
This cloud-based collaboration has become increasingly important for the creative teams behind fashion brands worldwide. In such a fast-paced industry, designers and their assistants need to be able to exchange ideas and designs quickly, collaborate efficiently, and stay organized.
Fashion brands can easily store and manage their digital assets using a cloud-based DAM system, including sketches, images, and other design materials. This allows designers and their teams to access the assets they need from anywhere, anytime. That, in turn, makes it easier to collaborate on designs and streamlines the creative process.
For example, a cloud-based system can enable designers to quickly share sketches of super-demanding leather pants, coats, dresses, and hats with their assistants, who can then provide feedback and make revisions in real time. This can lead to more effective and efficient design workflows, allowing brands to quickly create new and innovative designs.
Finally, the collaborative ability of cloud-based software can be a massive game-changer for creative teams working on social media content for brands, particularly when it comes to monetizing Instagram.
One of the key advantages of cloud-based systems for social media teams is that they can easily access and share the digital assets needed to create high-quality Instagram content that resonates with audiences. Additionally, cloud-based DAM software provides a secure platform for team members to collaborate, share feedback, and make edits, ensuring everyone is working on the same page.
Organization
We all know that creatives sometimes get so lost in their musings that organizational matters fall through the cracks. But thankfully, cloud-based digital asset management platforms have advanced organizational features that'll keep a company's assets neatly filed and organized so that anyone and everyone within the organization can find them.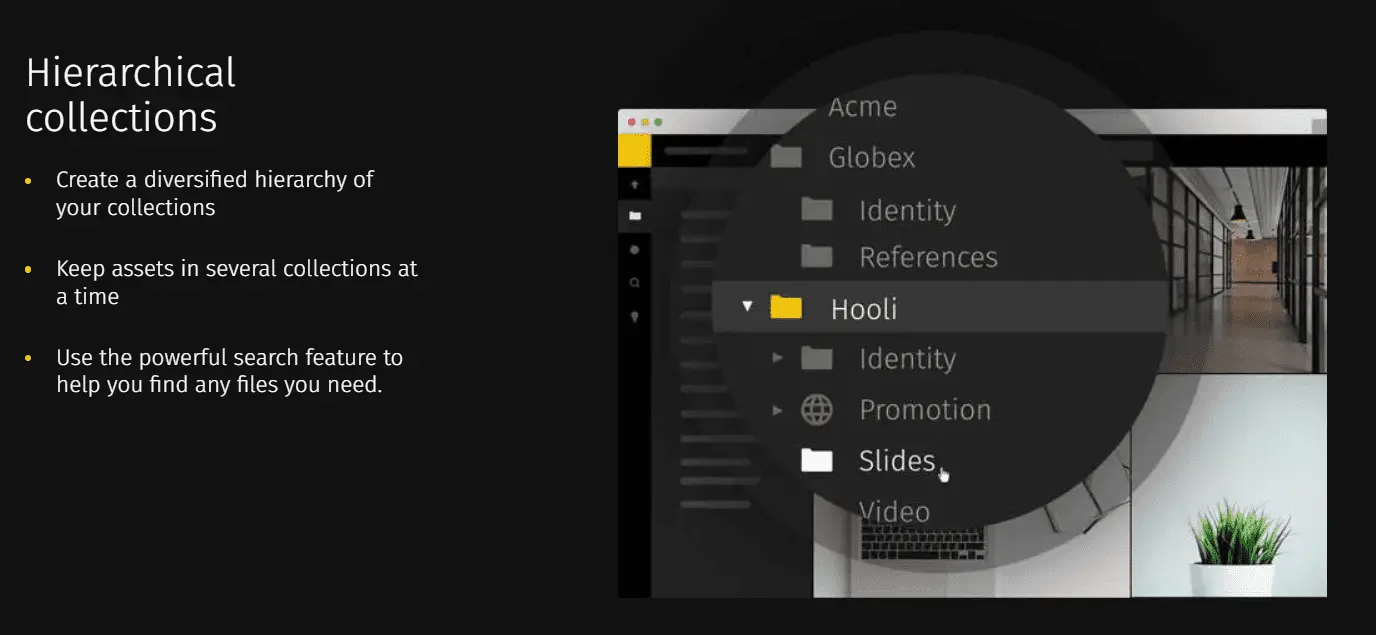 Even keeping files in a folder system on a computer's home screen is cumbersome. Things can get misplaced, and projects could miss deadlines because of this organizational mishap. That's why cloud-based digital asset management solutions have built-in search features that allow users to look up the asset needed by just typing in its name or description.
Some platforms even offer the ability to group related assets together so that, for instance, everything involved in a specific project can be found easily. AI-powered solutions can even auto-tag assets based on their content. The system scans the digital asset, determines what it entails, and applies tags your team can use to seek the asset out in the future.
Additional filtering features will help you get a good look at everything you need when you need it. Simply put, it's practically impossible to lose assets when using one of these platforms.
Fast and Secure Upgrades
Because these digital asset management systems are in the cloud, developers can adjust them as needed and roll out new versions quickly and efficiently.
Typically, bugs start to pop up within these systems, which is why developers are constantly gaging how effective their products are. When bugs pop up, ‌developers get to work on rolling out a patch that immediately improves any security issues or performance problems.
Because this isn't software you download onto your device, you don't need to worry about installing upgrades yourself. Instead, the online cloud platform updates on its own, and you just get to log on as usual and enjoy the services you've subscribed to.
Conclusion
Creative teams will get a lot out of cloud-based digital asset management platforms. Using these online solutions, your team will have a lot more access to the assets you need to keep your business running efficiently.
To review, just a few of the ways digital cloud-based asset management solutions can help creative teams include, but aren't limited to:
The ability to scale with your company
Publishing assets to multiple locations
Making remote work infinitely more possible for creative team members, granting them easy access to the digital assets they need no matter where in the world they are
Improves collaboration between team members
Advanced organization features, including a search function, smart tags, and filters
Fast and secure upgrades that keep these platforms running smoothly
If you're looking for an all-in-one digital asset management solution that's cost-effective for teams of all sizes, check out Pics.io and learn how simple accessing your digital assets can be.
Give Pics.io DAM a try
free 7-day trial
Did you enjoy this article? Give Pics.io a try — or book a demo with us, and we'll be happy to answer any of your questions.
Ian David - ian@shanebarker.co; Ian David started his career in brick-and-mortar retail management, which quickly included eCommerce and digital marketing as well. He is an avid reader and a self-taught expert in SEO and content marketing. He writes for several publications on a variety of digital marketing topics. Recently, his focus has been on using influencer and affiliate marketing to drive more conversions.