Being more productive at work requires concentrated effort and deliberate decisions. It doesn't have to be as hard as it may sound – especially if you have a team to rely on!
The tips below will enable you to work smarter, not harder, by enhancing teamwork capabilities and eliminating everything that slows you down.
Compile a kickass toolset
Asking your employees to multitask effectively probably won't bring you the outcome you were hoping for. As it turns out – multitasking only takes a toll on productivity.
Instead of trying to turn your team members into octopuses (you've read it right, it is –us, not –i), give them a metaphoric Swiss knife: a set of tools that do half the work for them! These tools below might be just the right thing.
Pics.io
Pics.io is a Digital Assets Management system (DAM), incredibly agile and rich in features. It is a perfect fit for design-oriented companies, software developers, marketing teams, educational institutions, etc. Some of the standout features of this cloud-based DAM include:
Pics.io Inboxes – both users and non-users can upload, access, and comment files in plenty of different formats
File comparison – side by side image and video comparison, version control tool that shows what changes have been made and by whom
Branding – intuitive and easy to use branding tools; includes white-labeling, visual branding, and customization of websites and domain names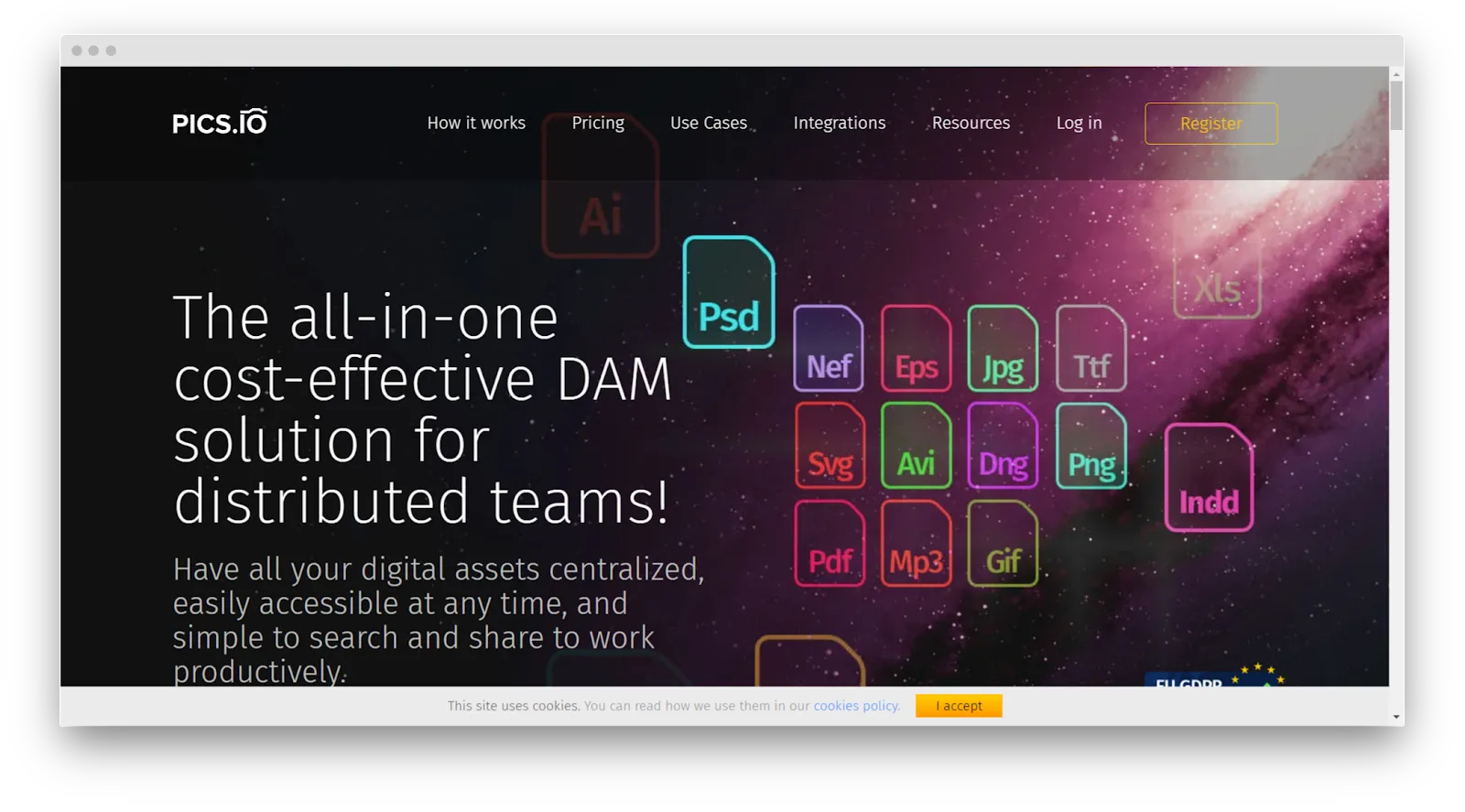 What to use it for?
Digital Asset Management (DAM) –  is like Google Drive, but on steroids.
The best thing about Pics.io is that you can add it on top of Google Drive to make the most of it. There is no need to migrate a single file – you can still use Google Drive for storage, but improve the functionality.
This is how Pics.io compares to Google Drive:
Quicker accessibility with permission levels and groups
Easier search without knowing the exact file name – using metadata and various criteria More formats for designers to use; while Drive can only store files and process some of them, with Pics.io they can open the files and review them
RingBlaze
Ringblaze is a phone system (VoIP) convenient for small and medium-sized businesses with customer service teams. It is a cheaper alternative ($19 per month, $15 if billed annually) to Vonage, Ooma, and similar services, with a lightning-fast setup that enables you to use all the features within 15 minutes.
What to use it for?
Sales and Support call collaboration, internal and external call activities.
Here's how your sales and support teams can streamline the workflow by utilizing RingBlaze:
The shared dashboard and Shared Call Inbox enable interactive conversation no matter where your team members are (great fit for international, remote teams)
Each team member can see who answered the call, assign a call to a colleague, record calls or leave call comments
Website Call Widget allows your clients to connect with you in real-time without leaving your website, so you can guide them through anything they want to know
You can acquire as many business phone numbers as you need, and answer them from a single place
Zoho
Zoho's complete set of services is huge, but we have picked two as suitable additions to your digital workplace – Zoho Mail and Zoho Invoice.
Both of these services have free plans!
Forever Free Zoho Mail plan allows up to 5 users, 5GB per user, and a 25MB attachment limit, as well as email hosting for one domain.
Forever Free Zoho Invoice plan includes up to 5 automated workflows, 1 user, and allows you to invoice up to 5 customers.
What to use it for?
Zoho Mail is an ad-free, encrypted email service focused on impeccable security and email data privacy. Migration from other providers is fast and easy, and you can integrate it with Zoho CRM for better sales management. It is also GDPR compliant.
Depending on the plan you pick, you can get your hands on some of these (and more) features:
Custom domain-based email addresses
Plentiful collaboration features – integrated calendar, contacts, tasks, notes, bookmarks, as well as Streams (social-media style email outline)
Filters and advanced search
Extensive control panel for user and group management
Zoho Invoice in online invoicing software you can use for multiple tasks:
Complete invoice and payment management
Time and expense tracking
Client portal – for clients to keep track of all payments, project details, and collabs with you
airfocus
Need to save more time in your day-do-day collaborative tasks? Wish to set clear objectives for each assignment?
airfocus might help with that – being a prioritization platform that helps you create a roadmap to success and collaborate on a spotless business strategy.
What to use it for?
Task prioritization and amplifying team collaboration.
These are the features that enable the whole team to work more effectively:
Prioritization framework – is a highly customizable scoring board that allows you to prioritize tasks based on a defined set of values and cost criteria, along with a prioritization chart
Roadmaps for communicating the product strategy – there is a Kanban roadmap and a timeline roadmap you can modify, export, and share as you please
Strong team collaboration features – Airfocus provides an unlimited number of views, as well as advanced sharing options to keep things safe and accessible. You can also add multiple users and contributors
Centralized workflow monitoring – you can keep an eye on work from a single spot
Slack
Everyone and their dog knows what is Slack and how to use it. Slack is featured in almost every blog talking about team communication, and rightfully so: it is (mostly) free, easy to use, flexible, and it even has pretty solid phone apps for Androids and iOS alike.
One of the best things, however, is Slack's integration capabilities: you can connect it to Pics.io and Zoho, as well as to Google Drive, and tons of other apps and services.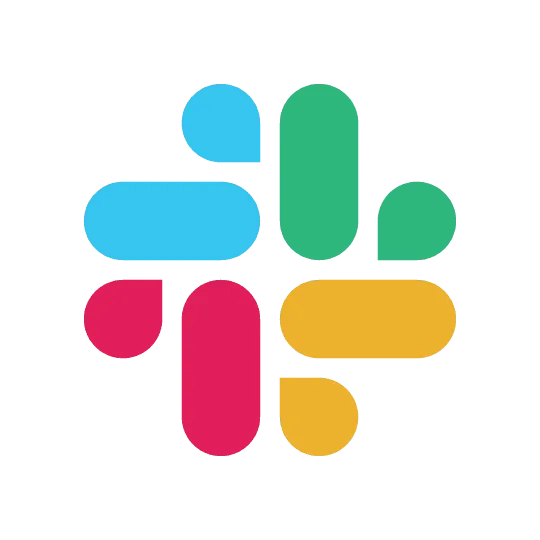 What to use it for?
Internal work communication.
Messaging 1on1, within groups, channels – instead of listing the stuff you already know, here are some cool Slack "hacks" for you to try out:
Create a reminder – by typing /remind [yourself, a coworker, or #channel] + [thing to remember] + [when you want to be reminded] + Enter
Set automatic responses – click here and the Add New response button, so you can set the trigger phrases and automatic replies to them
Create a poll – by typing /polly + [question] + Enter
Create custom notifications – hit the Notifications menu, then the "Highlight Words" section, and enter the phrase you wish to be notified for
Dukaan
Dukaan will become your favorite tool if you plan to start and grow a successful online business. Why? Simply because it includes a variety of tools, features, and strategies that can be crafted to be unique to your business. Whether you're using Dukaan to build an invoice or create terms and conditions, it can be done in seconds with a few clicks.
What to use it for?
Business growth and support for faster development
Here's how you can get organized with just a few simple steps and useful tools from Dukaan:
The Privacy Policy generator tool allows you to slowly build up the privacy statements and elements to protect your company and clients.
Use the free slogan maker to create the name that suits and represents your business best.
Generate your Terms and Conditions with a few simple steps to protect your company and its website.
Get more professional by using the invoice generator tool to send out uniquely crafted invoice documents.
Bonus tool: With more work shifting to remote, you might consider adopting the Best Virtual phone system for business. Unlike traditional phone systems, CallHippo allows you to work from anywhere, without binding to one location. Its broad functionality like call tracking or speech analytics will also help you improve your sales cycle and, hence, boost productivity.
Create a healthy workplace environment
This means so much more than putting Playstation or lazy bags in the lounge area. In order to simplify this topic a bit, ask yourself these questions and analyze the (honest) answers to them.
1) Does your Company culture consider the employees?
Each reputable company has a set of values at the forefront of their corporate branding. However, many of these values are aimed at the outside world and describe the stances on the broader topics – i.e., global warming, giving back to the community, etc.
Remember the internal values! Good staff treatment is paramount to keeping the boat afloat and preventing the employee turnover rate from getting too high.
Promote solidarity, equality, and mutual respect on all levels, for everyone, no matter how small or big their role is.
2) Did you remove the (invisible) constraints?
Be sure that the way you conduct the business actually makes things better – not worse.
These are some of the usual mistakes often to be found even in the best companies worldwide:
Micromanagement
Employees not knowing exactly what their tasks are
Unclear hierarchy
Redundant/ outdated practices
3) Is the physical environment good enough?
If your team works on-premises (office included), it is your task to provide all the necessary tools and equipment. Otherwise, not only your co-workers will get frustrated, but all of your projects will be at stake.
Key takeaways
Making Mondays worth getting up for isn't an easy task. However, it's far from impossible; what you need are:
Good tools – and using them properly
Good people – and treating them with respect
Good workflow organization – and constantly improving it
Once you do your best to achieve this, your team's productivity is bound to skyrocket and bring in some tangible results.
And if you're looking for an excellent digital asset management solution – Pics.io is the right tool for you. Store, organize, & distribute your files the most productively.
Give Pics.io DAM a try
Free 7-day trial
No credit card required
Set up in 3 minutes or less
---
Author
Dennis Vu is the CEO and Co-founder of Ringblaze, a virtual business phone system company that helps teams to better serve their customers, anywhere.