Team productivity is the top priority for many companies today. Email Analytics reports a 3% annual increase in team performance since 2011. The company explains these data through the growth in total productivity, plus impressive technology advancements.
Indeed, technology has saved the day, and now we use tons of apps to improve our workplace experience. Content sharing tools, messengers, project management software, document processing, and customer relationship management tools to name a few...
Digital asset management (DAM) is one more workplace app that needs to be in your arsenal. The tool is a lifesaver for businesses as it works perfectly for all types of teams. From marketing to developers, your teammates will find DAM very helpful, and it'll enhance their productivity.
So let's find out how DAM will contribute to each of your departments...
Production
Have you had an experience when your developers brought a wrong design version to the stage? Did your design team spend an eternity looking for a necessary version? Did your developers miss an update and used an old mockup?
With DAM, your digital assets are stored in one online media library, and your designers, video makers, developers, and photographers access them in a minute. So your files are kept updated, organized, and linked, with separate collections for landings, desktop, background images, etc.
Asset management will become a piece of cake for your design team. With DAM, your colleagues could set expiration dates, update stock photos, and ensure copyright rules followed. Most tools and formats are supported in Pics.io, so your team doesn't have to avoid Sketch, XD, or SVG files. And thanks to multiple integrations, they can preview and open most files inside the storage like Adobe or CoralDraw.
Creatives will also appreciate the unique opportunities of version control. This simple & streamlined tool will help you to track changes in your assets. In the wake of creation, designers make changes here and there, invisible with the naked eye. They add more contrast, update saturation, or experiment with fonts.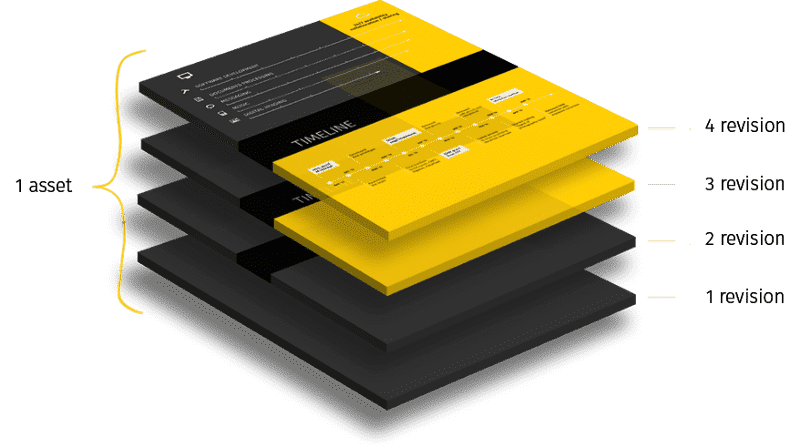 Version control is sort of a backup for your designs, in case you decide to return to the previous versions. It's also good because a designer can mark the approved revision among a range of others, and developers won't miss it.
Communication is another DAM strength your production team would love. For one thing, you get instant feedback from your teammates, just tagging them in the storage and under the media you want to discuss. You can also use a visual marker to denote a certain area on the image or PDF that you'd like to clarify.
For another thing, your production team will get instant messages concerning any changes in the storage like file updates or comments left. The easiest way of how you can use DAM in this case is just to open it. You'll see all the lately uploaded materials and get at least some understanding of your team's actual working processes.
Developers & designers are the first to benefit from DAM. The storage will keep them connected solving the most typical stumbling blocks between them: design assets scattered all in different places, the lack of a common platform for communication, and the use of outdated files.
And if your production team is composed of outsource staff, for example, external photographers or videographers, you might be interested in inboxes. Outside DAM users upload their files there, and you review these assets prior to uploading them to your storage. Thus, you get a chance to add metadata, check the asset quality, or remove duplicates.
Distribution & Promotion
DAM adoption is a winning solution for your marketing, sales, and PR teams too. Again, they will find & keep all their materials in one centralized repository. This means no heavy emails with changes to marketing collaterals, no bothersome link sharing, and wasted time on searching the right brand image.
Productivity of your marketing & sales teams will rise beyond the heavens with the streamline creative workflow they'll get with DAM storage. Your team will take advantage of quick, convenient, & controlled access to media files. They'll reach files in a few minutes by filtering millions of assets by keywords, locations, dates, or types of files.
AI-powered search is another treasure here. Accessing files by content will make your writers and editors' lives much easier.
And how about infusing new energy into old marketing files? You can reuse your marketing collateral multiple times and don't bother your design team every time when new designs are needed. And since DAM keeps a historical record of your content, you'll find it easy to replicate your marketing campaigns.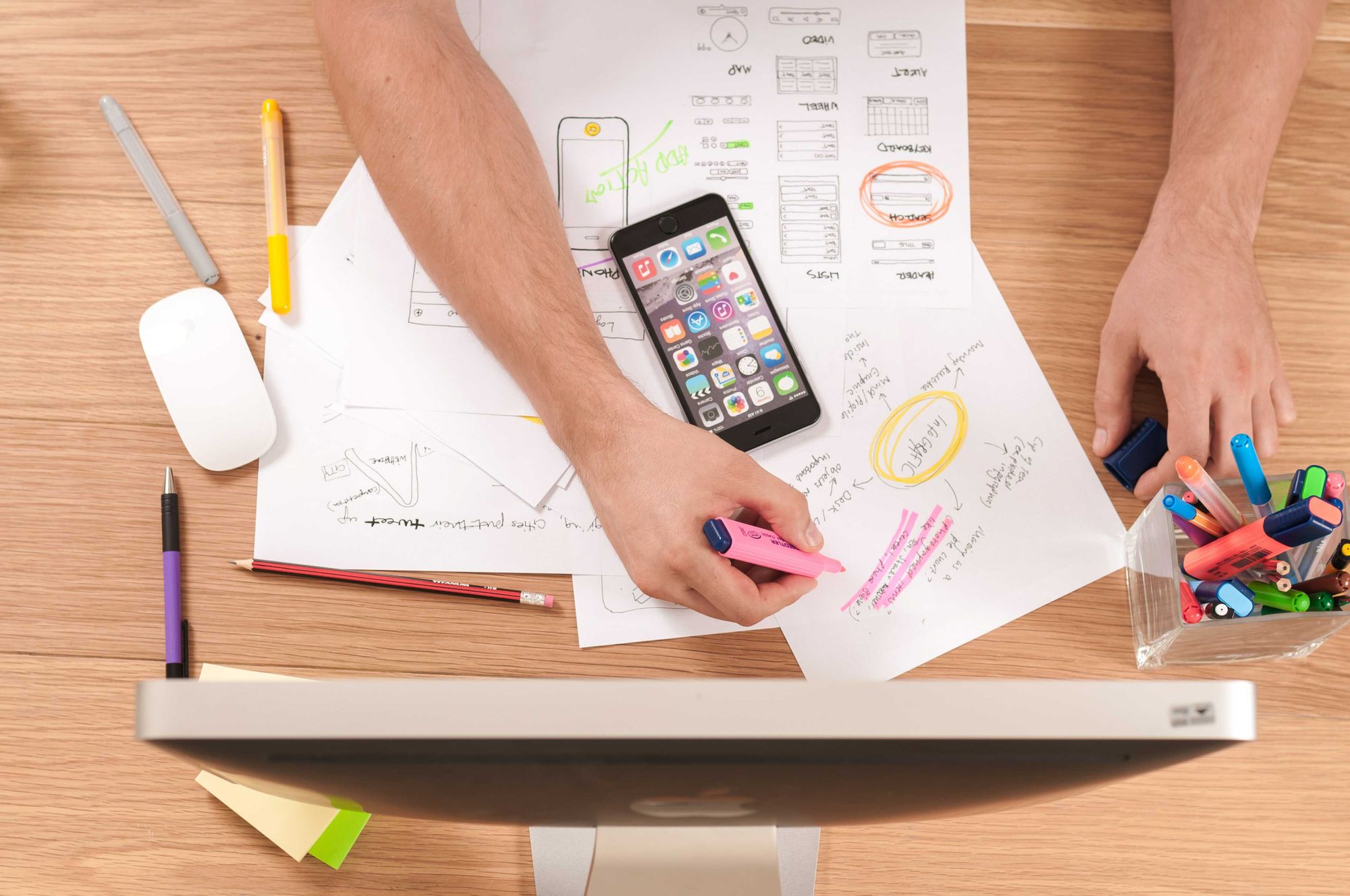 Your sales and/or PR teams, in turn, will get access to the right digital content. And so they can distribute materials precisely to prospects, without the need to contact marketers or designers first. DAM will also allow the teams to reach branding materials easier. No need to worry that they'll use an old logo or wrong fonts again.
There are other ways of how your sales can use the storage. Speaking about our experience, our Pics.io team records & uploads to DAM all our demos. Then, a colleague from another department (marketing team, as a rule) reviews each video and leaves their feedback.
This approach helps us to understand our customers better, improve the workflow, and amend mistakes. And no surprise that demos are the greatest trove of content. But this would be impossible without DAM. Yes, you could store demos in cloud storage, for example. But you won't leave the feedback there, mark some parts of the video and tag your colleague on them.
Management
You might be surprised but these are not all the benefits that DAM can bring to your company. It could become a valuable acquisition for other departments too.
For example, Pics.io DAM is an awesome tool to get insights into data analytics and control your team workflow. Among statistics you can gather, there are reports on your digital library like most popular content and file type used, how users engage with your assets, how many assets are downloaded, uploaded, and shared.
Keep track of your DAM storage over time, and you'll know how particular teams and users interact with assets. And so you can control their performance.
Next to analytics, your leadership would appreciate the control of workflow that DAM provides. By assigning different user roles & permissions, it's up to you to decide who will see and do what. This will also improve security of your data as your teammates will get access to precisely what they need for their jobs.
And should I mention that with DAM, all your team could finally stay on the same page? DAM helps the management to establish a single source of truth when your team makes data-driven decisions only.
Your financial department will find DAM useful for its advanced file organization, quick & easy access. All its documents like invoices, financial statements, monthly and yearly reports will be stored in one place.
Similarly, your legal department could have a separate collection for its materials (company bylaws, employment contracts, non-disclosure agreements, and meeting minutes). With the assets organized properly, it'll be easier to ensure your company sticks to internal corporate policy, for example, the fair use of the copyright law. This is especially true for healthcare & finance companies, which have the strictest obligations in this field. By integrating the FHIR server into your DAM system, you can provide secure storage of patient health data and easy access to it by authorized medical staff.
Remote teams
But we have one more ace up our sleeves. DAM is also a perfect tool if your team (or at least part of it) works remotely. And here's how you can win embracing DAM into your workflow:
Instant & easy access to assets. With DAM, all your files are stored online, and everyone from your team has access to it. But still, you can differentiate different user rights if needed.
Well-established lines of communication. Instant messages, pushups, integrations with Slack, Gmail, etc. You can choose any communication channel you feel comfortable with.
Regular updates. As said, you get on-site notifications about any changes in your digital library like new users joined or files uploaded.
For a long time, part of our Pics.io team also works online. And we consider our DAM a total blessing (and it's not only about our biased attitude as Pics.io developers). We indeed find our tool useful to store, organize, and distribute assets and gladly share our experience with our customers. And we're definitely indebted to it for our high productivity results.
And how does your team use DAM storage? Do all your departments take advantage of it or only some of them? Did DAM manage to increase your productivity? Please tell us in the comment section. And don't be shy to order a free demo with our Pics.io team in case you're still looking for your ideal DAM solution.
Give Pics.io DAM a try
Free 7-day trial
No credit card required
Set up in 3 minutes or less