If you're a business owner, you know that content is key to your success. To attract and retain customers, you must produce high-quality content relevant to your audience. But creating content can be time-consuming and expensive.
Enter AI writing tools. These tools use artificial intelligence (AI) to analyze data and find trends, which helps you write about what's popular now. They can also help you come up with catchy headlines and create drafts that are ready for publishing.
AI writing tools have become much better in a short time. Only a few years ago, they could not do what they can now. Today, they can help write articles, digital ad copy, blog post ideas, youtube video descriptions, and Google ads in multiple languages.
This article will discuss what AI writing tools are, how AI writing software changes how bloggers write, how AI writing tools help content creators on marketing teams,
What Are AI Writing Tools?
AI writing tools are computer programs that can generate written artificial intelligence content. AI tools can create blog articles, website content, or even sales letters. Most AI tools use natural language processing (NLP) to understand the topic and generate relevant content.
AI writing tools have many capabilities these days, and compared to human writers, they can generate high-quality content almost instantly, saving you a bunch of time and money. Enter a few keywords, and you'll have quality, relevant content ready to be published in just a few seconds.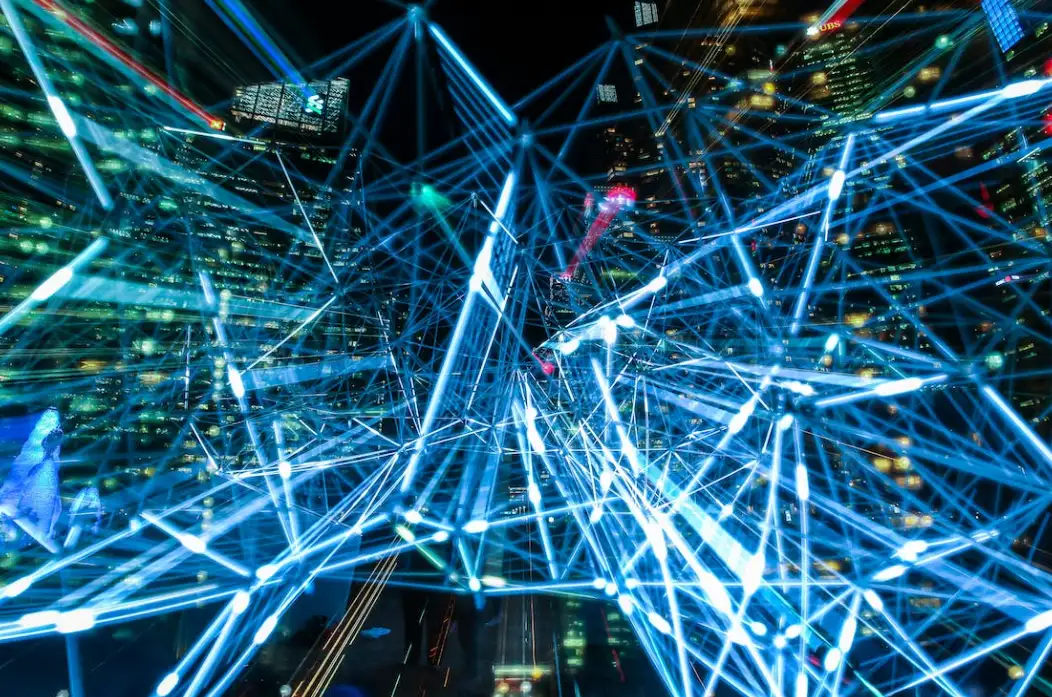 What Is Content Marketing?
Content marketing is an increasingly popular strategy for companies to connect with their audiences to drive profitable customer actions. Content can be anything from blog posts, podcasts, or videos.
Content marketing aims to create content that your target audience will find valuable. The more they engage with your content, the faster it will help you achieve your business goals. Content can take many forms, including articles, blog posts, videos, infographics, white papers, e-books, and social media updates.
The most important thing is to ensure that your content is relevant to your target audience and provides value. You also need to be consistent in producing and publishing content — otherwise, you won't be able to build an audience or achieve your business goals.
Popular AI Writing Tools
Before we get into how AI writing software can help you revolutionize and optimize your content marketing, let's look at some of your AI writing tool options.
There are now dozens of AI writing tools available. The space has become very popular and is continuing to become more so. Here are three more popular AI writing tools you can check out.
Jasper
Jasper is one of the most popular AI software tools. It can help you with everything from generating ideas to writing and editing content. Jasper is perfect for long-form content blogs and is invaluable for anyone needing to produce high-quality content regularly.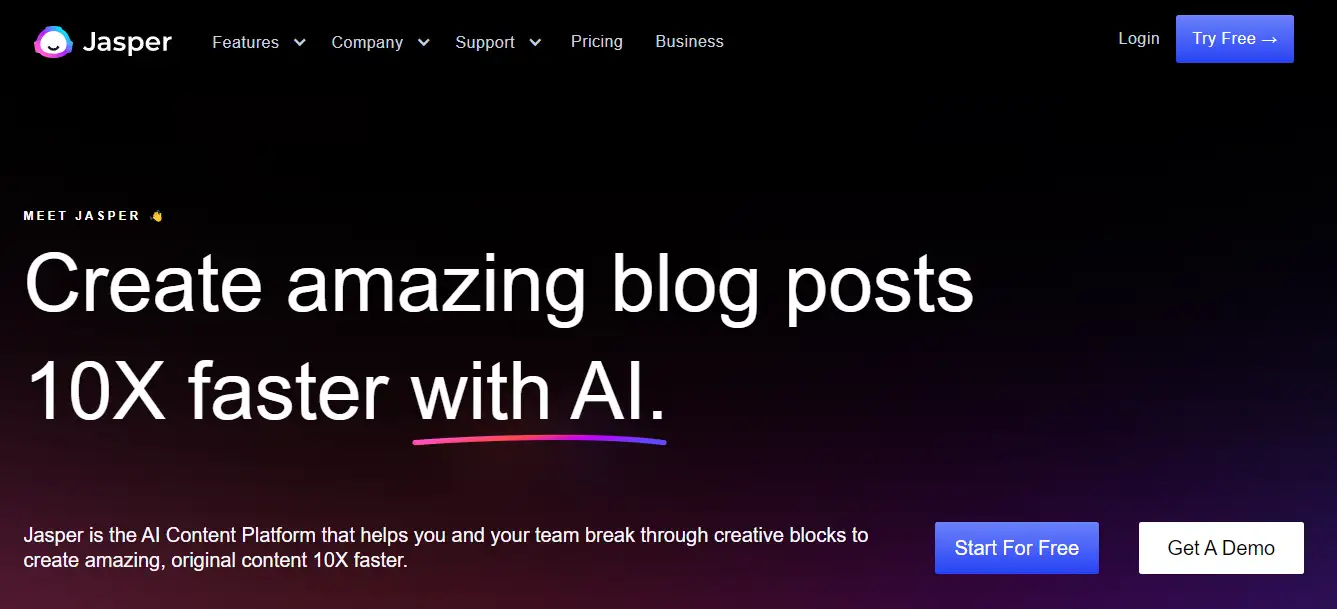 Top Features
AIDA and PAS Sales Frameworks
Google Ads Templates
Tons of blogging templates
Integrates with Surfer SEO and writes SEO-optimized content to use relevant keywords
Grammarly is included and built into the document editor
Power mode features with the Boss Mode Plan
Write product descriptions
Writes social media posts
Writesonic
Writesonic is a cutting-edge AI writing tool that can help you create all kinds of content in seconds. With over 40 templates to choose from, it's easy to find the perfect one for your needs. Writesonic has the AI capabilities to help you write all sorts of content, from ads, landing pages, product descriptions, full blog posts, and more.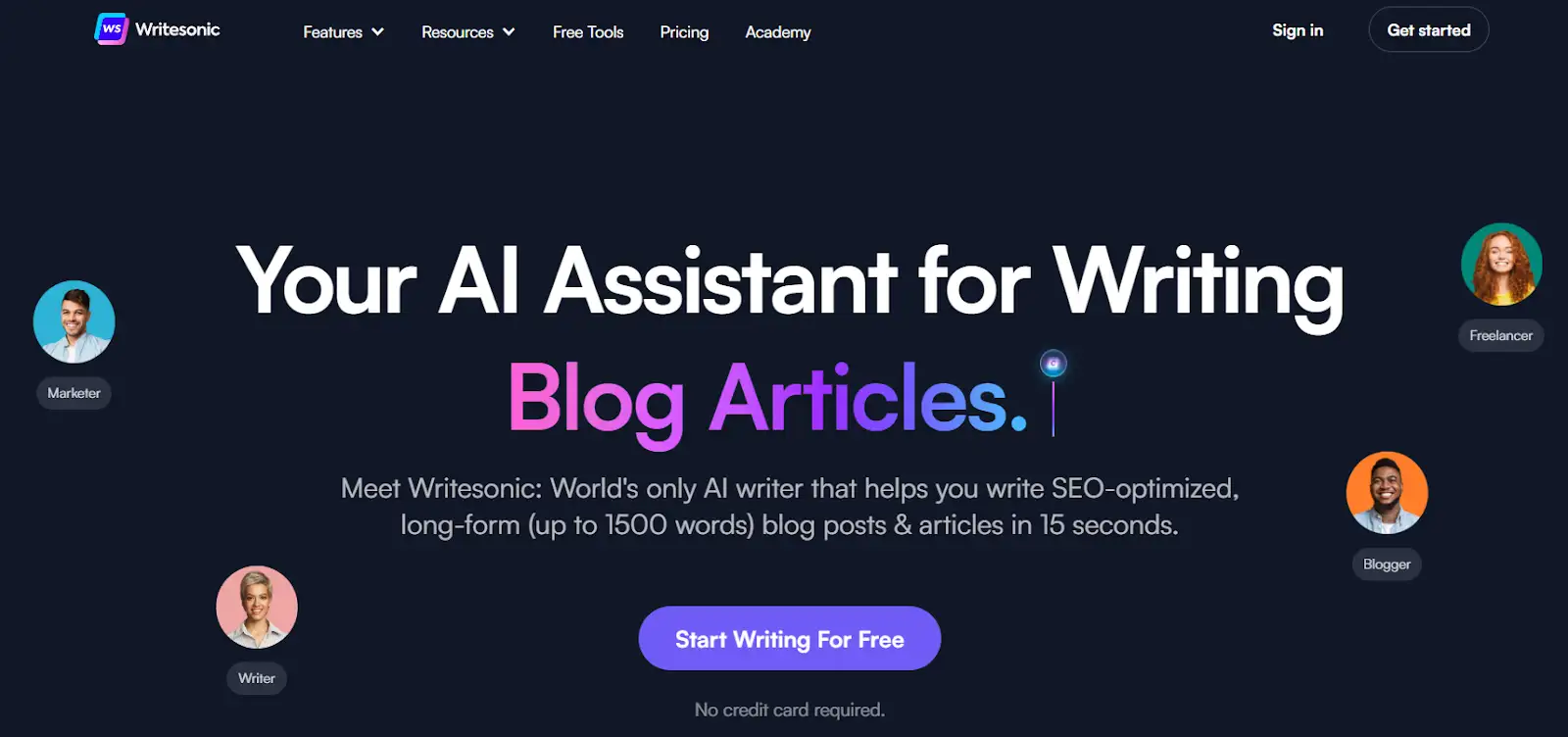 Top Features
Over 40 templates
Over 18 languages are available to write in
Has grammar and formatting fix options
Integrates with Semrush, which does many of the same things as Surfer SEO
Generates AI-written paragraphs on just about any topic with minimal input
Copy.ai
Copy.ai offers a wide range of features that can help you improve your writing across all platforms. They offer 10x faster-writing speed than humans, higher conversion rates with the content it produces, and can create social media content that pops. Copy.ai is great for beginners who want to take their writing to the next level. Plus, there's a 7-day PRO version trial to explore all the fantastic features for yourself.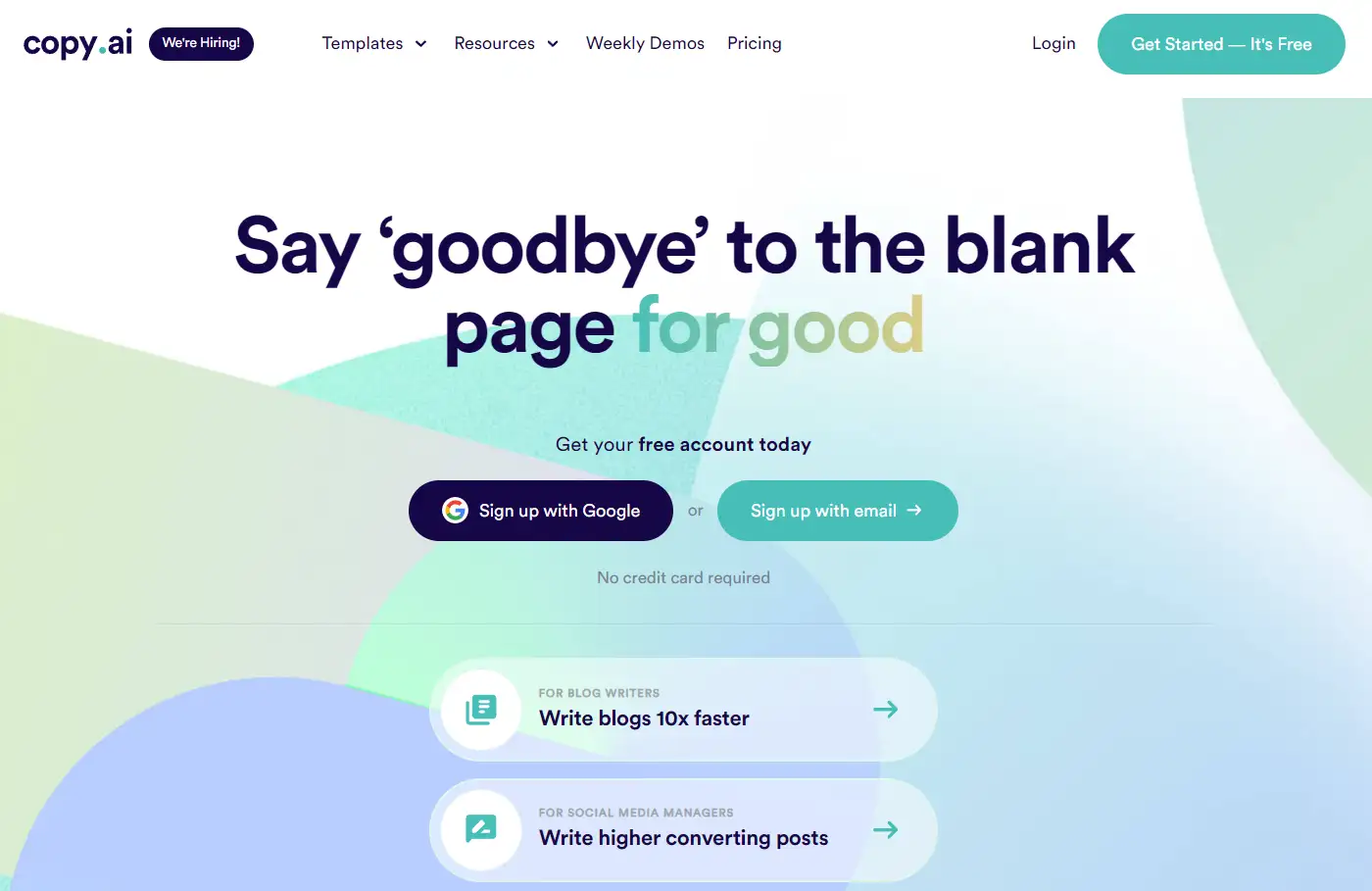 Top Features
It has seven categories: Business, Careers, HR, Marketing, Personal, Real Estate, and Sales for specific AI-generated content
An intuitive blog post wizard to write blog content
YouTube Description Templates
Multiple languages are supported
Will generate blog topic ideas
How AI Writing Tools Are Revolutionizing and Optimizing Content Marketing
Artificial intelligence is starting to have a more significant impact on how we live and work. It's also changing the way we create content. AI writing tools are revolutionizing content marketing by making producing high-quality, engaging content easier and faster.
The heart of content marketing is the content you put out. Put simply, your business will be more successful
if you have more high-quality content on your business website and social media accounts.
These AI writing tools use artificial intelligence to suggest or generate text for you. This can be very helpful for content creators who want to produce a lot of content regularly. Before AI writing tools, businesses needed to rely solely on human writers pounding away on computers for hours at a time. This can be a slow process; as every business owner knows, time is money.
AI writing tools are changing that narrative and offer many benefits that revolutionize and optimize content writing for content marketers.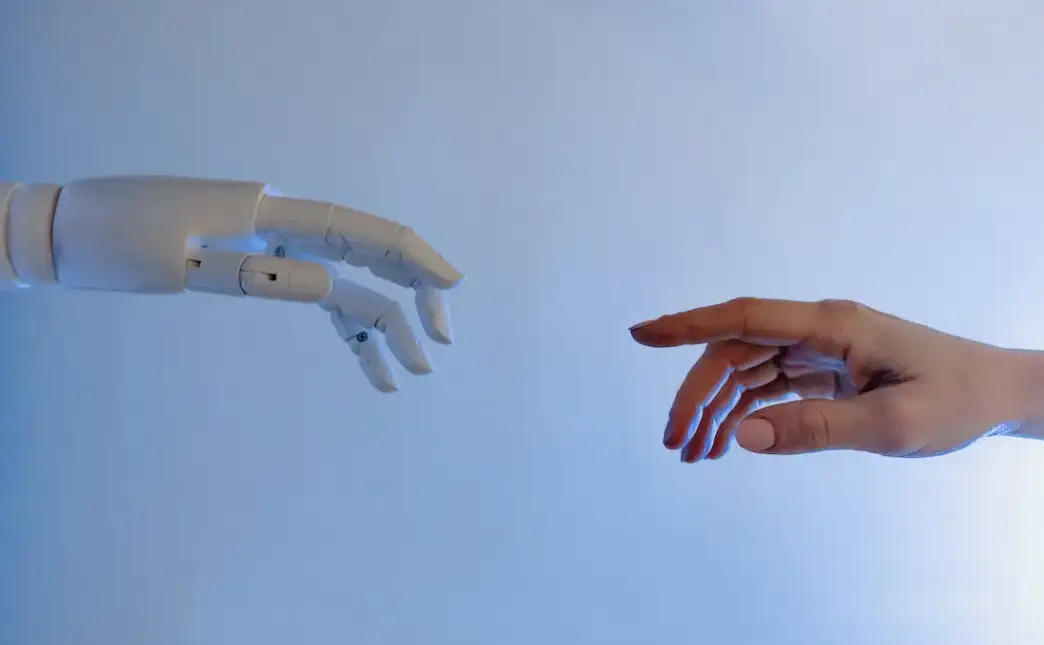 Benefits of AI Writing Tools for Creating Content
Here are just some of the benefits AI content creators have when used for creating content for a content marketing plan.
Save Time
As a content marketer, time is a precious commodity. You never have enough hours in the day to get everything done, and if you're spending hours writing articles, then you're not using your time effectively.
This is where AI writing tools can come in handy. By automating the content generation process, these tools can help you save time and focus on other aspects of your job. With a bit of practice, you'll be able to generate high-quality content quickly and easily without sacrificing quality.
Connect Better With Your Target Audience
By creating highly personalized content that speaks to the needs and interests of customers, AI writing tools allow marketers to build a stronger connection with their audience. This, in turn, can result in more satisfied customers and improved business results.
Will Improve Your Writing Skills
Many content marketers find that AI writing tools are an effective way to improve their writing skills. These tools can help you to understand how to write more effectively and compel your audience. Using AI writing tools, you can learn what makes for compelling copy and improve your writing style over time.
Better ROI Than Hiring Humans
AI writing tools are becoming more and more sophisticated and are now able to produce high-quality content that is tailored to different platforms. Businesses no longer need to hire a separate writer for each social media platform – the AI tool can do it all. This saves businesses time and money and improves the return on investment (ROI) since the content is more consistent and engaging.
Will Help You Beat the Competition
Most businesses use content marketing to reach out to their customers and build their brands. However, not all companies have the same tools at their disposal to create quality content.
AI writing tools give content marketers a competitive edge by helping them create top-quality, web-optimized content at scale. These tools help maintain consistency and quality in content, which is essential for brand building. Brand building is directly linked to gaining a competitive edge, so AI writing tools can be very advantageous for businesses looking to stand out from the competition.
Conclusion
AI writing tools are revolutionizing and optimizing content marketing. Technology is making it easier and faster to create high-quality content, which is essential for success in today's online landscape.
There are many benefits of using AI writing tools for content marketing. These tools can help you save time, connect better with your target audience, improve your writing skills, and get a better ROI than using human writers. Using AI writing tools, you can beat the competition and create high-quality content at scale. If you're not currently using AI writing tools for content marketing, now is the time to start.
AI will help you develop quality content for blogs and landing pages in a fraction of the time of humans. AI can also help you formulate catchy headlines, write ad copy, and generate engaging images to accompany your blog posts and social media updates.
For these reasons and more, it is clear that AI writing tools are valuable for content marketers. Using these tools, you can produce better content faster and more efficiently. As a result, you'll be better equipped to compete in today's crowded online marketplace.
Give Pics.io DAM a try
free 7-day trial
Did you enjoy this article? Give Pics.io a try — or book a demo with us, and we'll be happy to answer any of your questions.
---
Author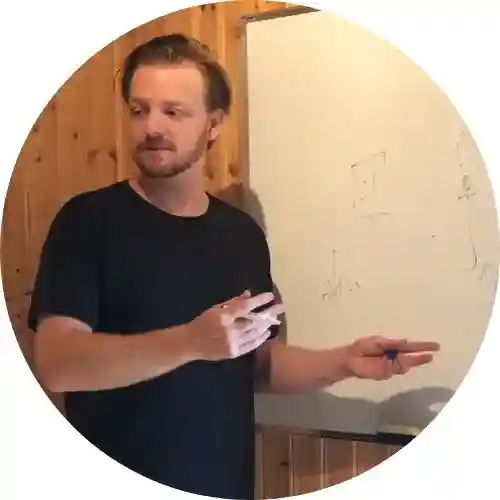 Andrew Dunn is a serial business builder with over seven years of experience growing businesses. He is the founder of INDMND.com, providing valuable insights for business owners to leverage technology to 10x their businesses. He is passionate about scaling businesses using SEO, paid media, and remote teams.