Welcome to the digital-first era: the number of digital assets is snowballing every second.
And the only thing businesses can do now is to take refuge in digital asset management, aka DAM. Probably, that's why you're here looking for ways to perform a successful DAM content migration.
Your digital assets (images, videos, audio files, text files, etc.) may be scattered around hard drives, flash drives, or cloud storage like Dropbox or Google Drive. Alternatively, you might have an old DAM that doesn't show the desired results in terms of operability and scalability.
Whether you're planning to move your digital content from several locations to an all-embracing DAM place or from an outdated DAM system to a new one, you might need to know what digital asset management has in store for you today.
After that, scroll down to the best practices (dos) and cautionary recommendations (don'ts) for an effective DAM content migration.
What You Should Know About DAM and Why Bother With Content Migration
"Businesses have started investing in centralized digital libraries or DAM software recently, not without a good reason, as they've been trying to catch the second wave of digital transformation," says Anthony Martin, Founder, and CEO of Choice Mutual.
"Among other benefits, a digital asset management tool can help you automate workflows, avoid project bottlenecks, eliminate the costs of recreating lost content, save time on repetitive tasks, and get higher ROI from your existing and new assets. For example, Siemens Healthineers, a German medical device company, saved $4 million in costs by using a DAM solution," Anthony mentions.
Here's a list of other important facts about DAM and its advantages for a business that are worth your attention:
It helps businesses achieve a 270% boost in search results.
It saves 10 hours a month per user on the team.
It secures your assets and keeps your brand consistent.
It minimizes the risk of usage rights and copyrights violation.
It enhances the power of a collaborative workspace.
Based on the ResearchandMarkets report, the market size of digital asset management is predicted to reach $8 billion by 2027 with a CAGR of 13.6%.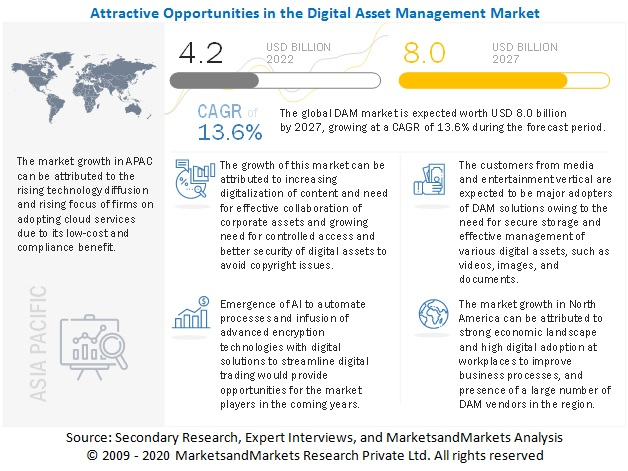 Indeed, DAM is at the peak of its popularity among enterprises and small organizations that strive for more rapid and hyper-optimized solutions for managing their digital assets efficiently.
And if you're one of them, you need to know what should and shouldn't be done, if you want to have your content migrated to a digital asset management platform.
Dos of DAM Content Migration: How to Transfer Content to a DAM Platform
Consider the following stages in the migration of content to a digital asset management system:
Stage 1. Analyzing and auditing
It's a classic inventory moment and a crucial point to move forward.
What assets do you have?
How many of them are there in total?
What is the hierarchy of your assets? How many categories and subcategories do you have according to your content taxonomy?
What about the metadata, all the additional info about your assets (size, names of files, licensing details, etc.)?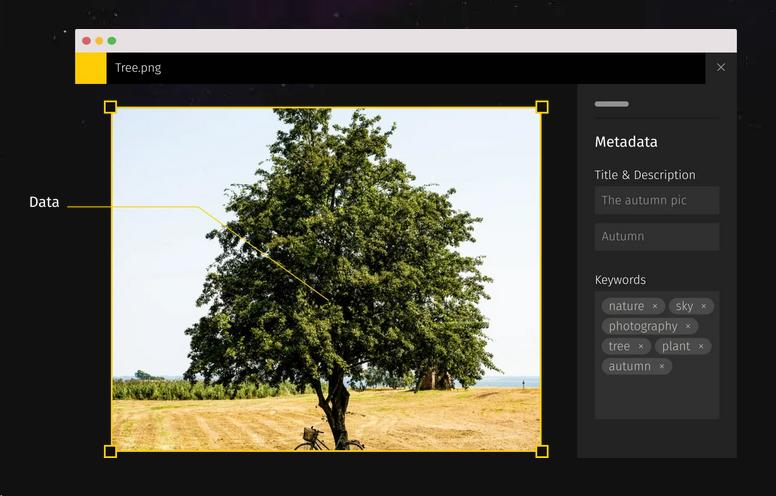 What is the overall size of your digital content?
The answers to the above questions should be recorded to help you with scoping and doing a thorough analysis of what you have before transferring content to a DAM system.
Stage 2. Planning and resource allocation
It's still the pre-migration stage.
Take everything you've learned at the analysis stage and turn that into a robust and detailed plan for your winning digital asset management strategy.
Work out a migration plan and set requirements
The plan part is largely about decision-making and answering the following questions:
What new functional requirements are you going to be adopting?
How do you see your fresh information architecture in your mind's eye?
Who's doing what to get your assets migrated smoothly?
How long will it take to complete the whole content migration procedure?
In what sequence are you going to do things?
What milestones should be set?
What integrations are you planning to have?
You might need Google Drive DAM integration or Amazon S3 integration, for example.
Decide on the budget
To set a budget for your DAM solution, compare the pricing models of popular companies. The average cost of DAM varies wildly from $150 to $5,000 per month, as every vendor offers different prices for their digital asset management systems.
Choose a DAM provider
When selecting one of the digital asset management providers, you should pay attention to whether the vendor of your choice offers the core DAM features to help you get the most out of your digital assets.
If you choose DAM for small businesses, the basic features are: advanced search, revision control, assets sharing, permission management, and integrational capacities, among others.
For enterprise digital asset management, it's highly advisable to prioritize scalability, agility, custom integrations, and improved features for the management of larger teams.
Stage 3. Sanitizing
In fact, Brian Nagele, CEO of Restaurant Clicks, states that "Some sanitary actions applied to your assets and metadata are obligatory if you want to have a cleaner and more optimized digital environment after migration.
Delete the content you'll never need and dedicate some time to metadata sanitization as well to improve discoverability and boost SEO results in the future.
In the Food & Beverage Industry, for instance, it largely concerns the metadata of menu items, dish descriptions, photos, videos, promotional materials, etc.
During COVID-19, the consumers' focus was on frozen foods and other long-life products, as well as straight-to-the-door food delivery. In the post-pandemic era, as diners returned to restaurants and revived their healthy eating habits, it's worthwhile to use the top trendy keywords that can re-stimulate restaurant sales: herbal, green, fresh, healthy food, organic food, balanced diet, rich in vitamins, etc."
It may be indeed the best time for you to repurpose content and improve the overall asset workflow with metadata.
Stage 4. Organizing content for a transfer
"Preparing your content for migration, you should figure out how to arrange them properly in groups and identify which assets you'll need to transfer in the first place. When you have tons of files, you can't move all of them at once," says Nate Tsang, Founder & CEO of WallStreetZen.
"When our company executed a DAM-to-DAM migration, we had over 40,000 files, mostly graphs/charts, statistical data from stock markets, client's files, and case studies. So, we had to phase the DAM migration process and break it down into small chunks," Anthony shares.
Besides, you should also extract the required metadata, transform it, and prepare it to be ready for an upload.
Stage 5. Processing
This is already the migration itself.
The three major aspects to address during the processing stage are:
Physical file movement
Batch management
Metadata import
Stage 6. Validating
At this point, you need to validate that all of the previous stages were executed correctly.
Quality assurance (QA) testing is essential here to check that you have no data errors or asset errors. It allows you to compare the before and after versions of your content and see the end result clearly.
Stage 7. Restricting/allowing access
The last but not the least thing to do before you go live is create an access control list (ACL). One of the best DAM practices is splitting your team into roles and setting permission levels to manage access to your digital assets.
Don'ts of DAM Content Migration
Give due importance to the following content migration don'ts:
Don't do anything alone
Take all the stakeholders on board, both internally and externally.
Internally – your in-house business units that might be involved in DAM.
Externally – the vendors and professional data migration service agencies that will be helping you with the implementation of your DAM content migration strategy.
Consult your DAM provider to help you organize everything in accordance with your wants and needs or download a free quickstart guide to get a roadmap for DAM implementation.
Don't pile up the trash
To achieve successful content migration to a DAM system, you should delete the unneeded assets during the sanitization stage.
The top three questions to answer are:
How relevant is your content?
How "healthy" is your content?
How old is your content?
As for the last question, the majority of DAM providers recommend keeping only assets that aren't more than three to five years old. However, if you have some content that still remains significant to you and your clients/customers, it should be transferred too.
Have a good look at the characteristic features of the content that shouldn't be migrated:
Too old
Low value
Suspicious
Illogical
Deformed or distorted
Illegitimate
Make separate lists for each of the above to sort them out easier.
Don't forget to prioritize the essentials first
Heed the call from Catherine Schwartz, Finance Editor at Crediful, and "Start with evergreen content, namely, permanently used assets that hold the highest value for your company and clients. These are business-vital materials that never lose their significance.
Some examples of evergreen digital assets are: logos, designs, templates, marketing-related files, infographics, product reviews, FAQs, how-to guides, demo projects, podcasts, etc."
Performing Your Digital Content Migration Successfully With Pics.io DAM
In this article, you've seen some actionable tips and pieces of advice for a flawless DAM content migration.
Your next step is to put those into practice.
Make your brand's success tangible by using Pics.io DAM. It can become your key to efficient digital asset management with seamless integrations, easy file sharing, in-depth metadata management, and more!
Getting started with Pics.io is as simple as 1-2-3 because it offers user support, tech assistance, and a dedicated Help Center.
Give Pics.io DAM a try
free 7-day trial
Did you enjoy this article? Give Pics.io a try — or book a demo with us, and we'll be happy to answer any of your questions.