Running a B2B company is challenging. Since company managers don't have multi-million audiences to appeal to, they have to treat every prospect seriously, hoping to create a long-lasting relationship, not a one-shot deal.
When it comes to managing a B2B team or connecting with clients, it's important for managers to make the right first impression. How to make sure you organize business data well and ensure the comfort of both clients and partners?
There's a way to ensure high asset management efficiency - using DAM platforms. In this post, we'll take a closer look at digital asset management tools, their benefits, and applications.
What Are Digital Asset Management Platforms?
Chances are, you have never heard about digital asset management before. If so, let's have a brief walkthrough of the concept before moving on to explaining the benefits of DAM tools.
By definition, digital asset platforms are the solutions that allow teams and individuals to store images, videos, documents, and other file types in centralized storage. Other than accessible storage, such tools offer data organization, search, commenting, and collaboration tools.
Top-notch digital asset management platforms take file storage a step further, offering special features for sharing data with third parties - clients, partners, freelancers, or contract workers.
There are different types of digital asset management tools covering various business needs. Let's take a look at the most common types of platforms:
Brand asset management tools. These platforms target designers and creators primarily and offer features that facilitate storing logos, typography, and other visual assets. As the rule of thumb, brand asset management solutions come with branding features, allowing business managers to present the company's visual identity to clients or partners.
Production asset management tools store files involved in content production - for example, raw design and video files. When working on these platforms, development teams prioritize collaboration-friendliness and giving teams the ability to quickly update files.
Library digital asset management tools. These are primarily data libraries that allow business owners to store large volumes of data. The signature trait of these tools is high storage capacity - on the flipside, they might be as flexible and collaboration-friendly.
Now that you have a working understanding of what digital asset management platforms are, let's take a closer look at their benefits for B2B business owners.
Benefits of DAM Tools for B2B Business Owners
Let's take a look at some reasons for business owners to invest in digital asset management tools.
1) Keep prospects and decision-makers in the loop
In B2B, decision-making is no joke. There are a lot of people involved in negotiating deals, signing agreements, or choosing the right product to invest in. According to statistics, B2B negotiations typically gather 6-10 people at the meeting table.
For business managers, a high number of stakeholders comes with challenges. It's a business owner's responsibility to ensure that everyone involved in decision-making has hands-on access to updated information. This is easier said than done.
How DAM tools help solve the problem: Digital asset management tools are helpful to business owners as they come with version control. As soon as a new version of a file is updated, the old one is either removed from the system or linked to a new asset.
Thus, a business manager can be confident that all decision-makers will have access to the latest version of the product catalog, offer letter, and other important data.
2) Facilitates asset search and management
B2B products are often complex - it might take new employees weeks to get the hang of all the terminology associated with the product. That's why marketing or sales managers often struggle when looking for files in the corporate direction.
If an employee of a company selling different types of plastic saves a file under the name of PVC-U, a newly onboarded marketing manager will likely struggle to recall the abbreviation or its full version - polyvinyl chloride.
How DAM tools help solve the problem: Thankfully, digital asset management platforms allow teammates to assign custom keywords to assets so that a new employee doesn't have to memorize complicated file names.

There are top-notch solutions that support AI-based asset search as well - by recalling the details of an image and entering them in the search tab, an employee will be able to find a needed asset in the blink of an eye.
3) Support your team in meetings
As we mentioned above, selling to businesses is a personal and time-consuming process. While experienced sales managers over time develop a clear understanding of which product images a prospect will want to see, it's easy to catch a newly onboarded employee by surprise.
How DAM tools help solve the problem: Digital asset management solutions offer sales managers easy access to the entire file storage. If a prospect asks a salesperson to show a product photo, there's no catching the employee by surprise. It will take seconds for your teammate to find the needed file, reducing waiting time at meetings, and ensuring the brand's stellar reputation.
4) Implement customer self-service
It's no secret - we hate asking others for help since it means admitting your own lack of knowledge or helplessness.
That's why business owners should consider finding ways to give prospective clients a way to independently view all product- or service-related data without letting an outsider in on anything confidential.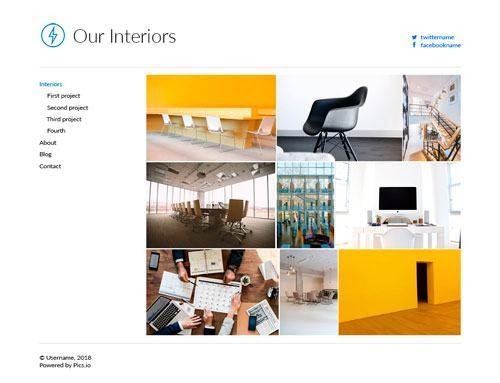 How DAM tools help solve the problem:
DAM platforms help business owners provide prospects with relevant case studies that appeal to a client's field of operation, size, or location of the company.
For example, if a client is looking for a corporate website design, a business owner can share a link to a series of case studies, hosted on a DAM platform.
Rather than exchanging PDFs and files, relevant to a prospect, via email, company managers will offer prospects a reel of personalized content stored on a digital asset management solution.
5) Avoiding legal settlements
In 2020, we have a pandemic getting in the way of running a business successfully. Business owners are overwhelmed with challenges - the last thing you need is adding copyright infringement worries to the pile.
Although creating content from scratch is the safest way to avoid lawsuits, most teams can't afford to support a full-time creator team. That's why 62% of B2B business managers use stock video and photo platforms to get licensed content.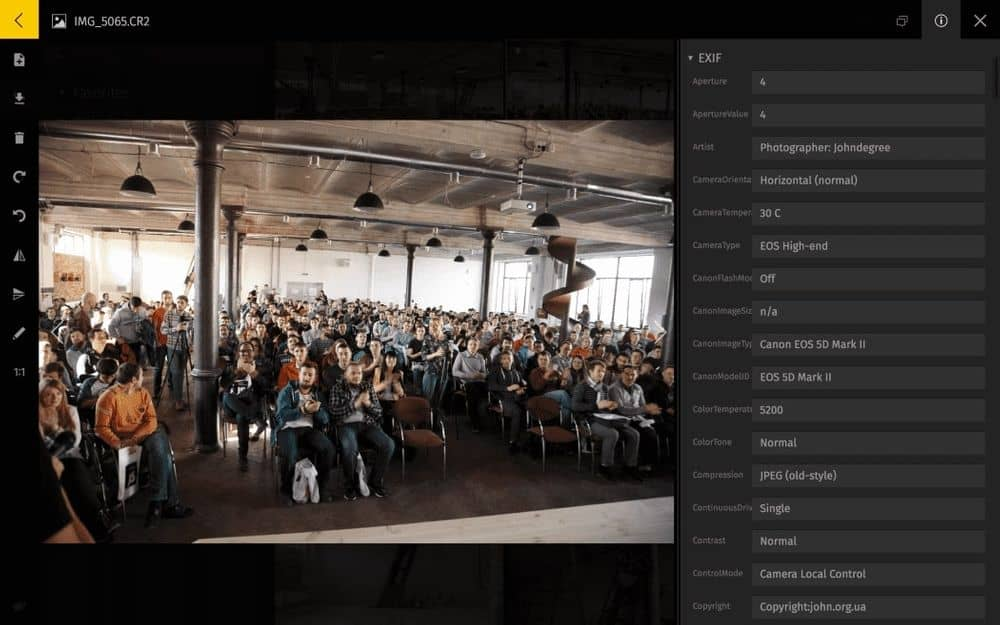 To avoid infringement issues for stock photos, business managers need to keep a careful eye on license expiration dates.
How DAM solves the problem: The good news is, the unlicensed asset problem is easy to deal with. DAM tools allow business owners to stop worrying about missing license expiration dates - the entire team will get an alert when an asset's usage rights are no longer valid.
3 Team Roles Who Benefit From DAM in B2B Teams
As you can see, digital asset management tools have an impressive impact both in team management and customer retention. However, to leverage the full potential of DAM platforms, a business owner needs to have a clear idea of who among the teammates will use the solution.
Here are the people on your team whose work is impacted by the implementation of DAM to the highest extent.
1) Project managers
Digital asset management tools help drastically improve project workflows. For one thing, DAM solutions offer everyone on the team more freedom, making it easier to find needed assets in minutes.
DAM ensures that marketers, designers, and developers know where to find visuals and videos without having to ping project managers. As a result, a busy PM will have more time for planning, strategizing, and client negotiation.
Other than that, implementing digital asset management facilitates team productivity monitoring. By using DAM software, a project manager will have a clear idea of how many assets each teammate uploaded and edited.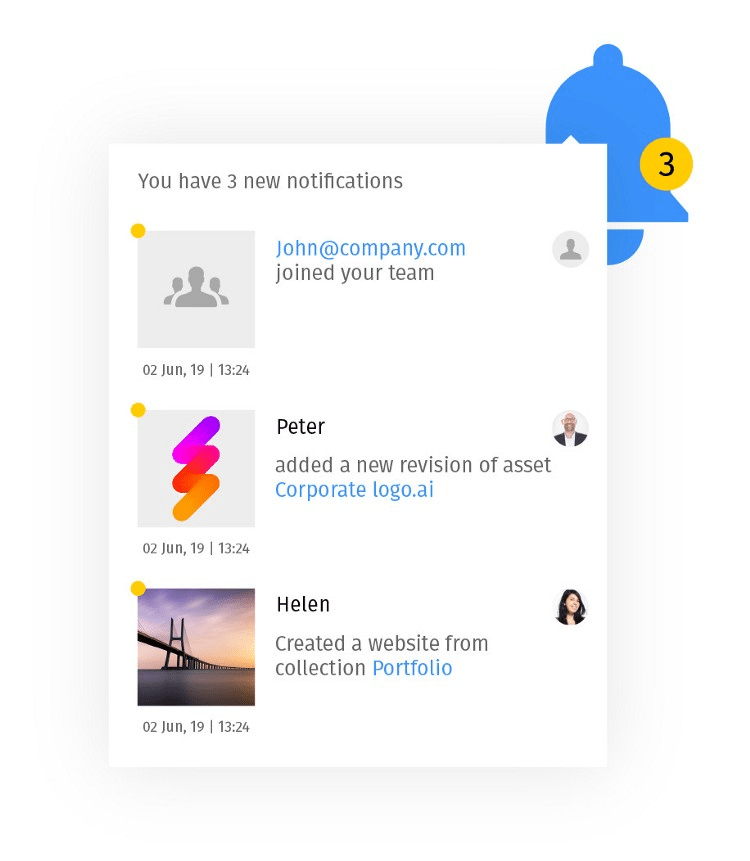 Last but not least, digital asset management facilitates collaboration - assigning a task to a teammate via a DAM solution takes only a few clicks.
2) Graphic designers and creators
For your business creative team, the lack of centralized asset storage can be disastrous. When your team's assets are stored on separate local drives or scattered across long email threads, the risk of losing an important file or redesigning an asset a teammate has already worked on is too high.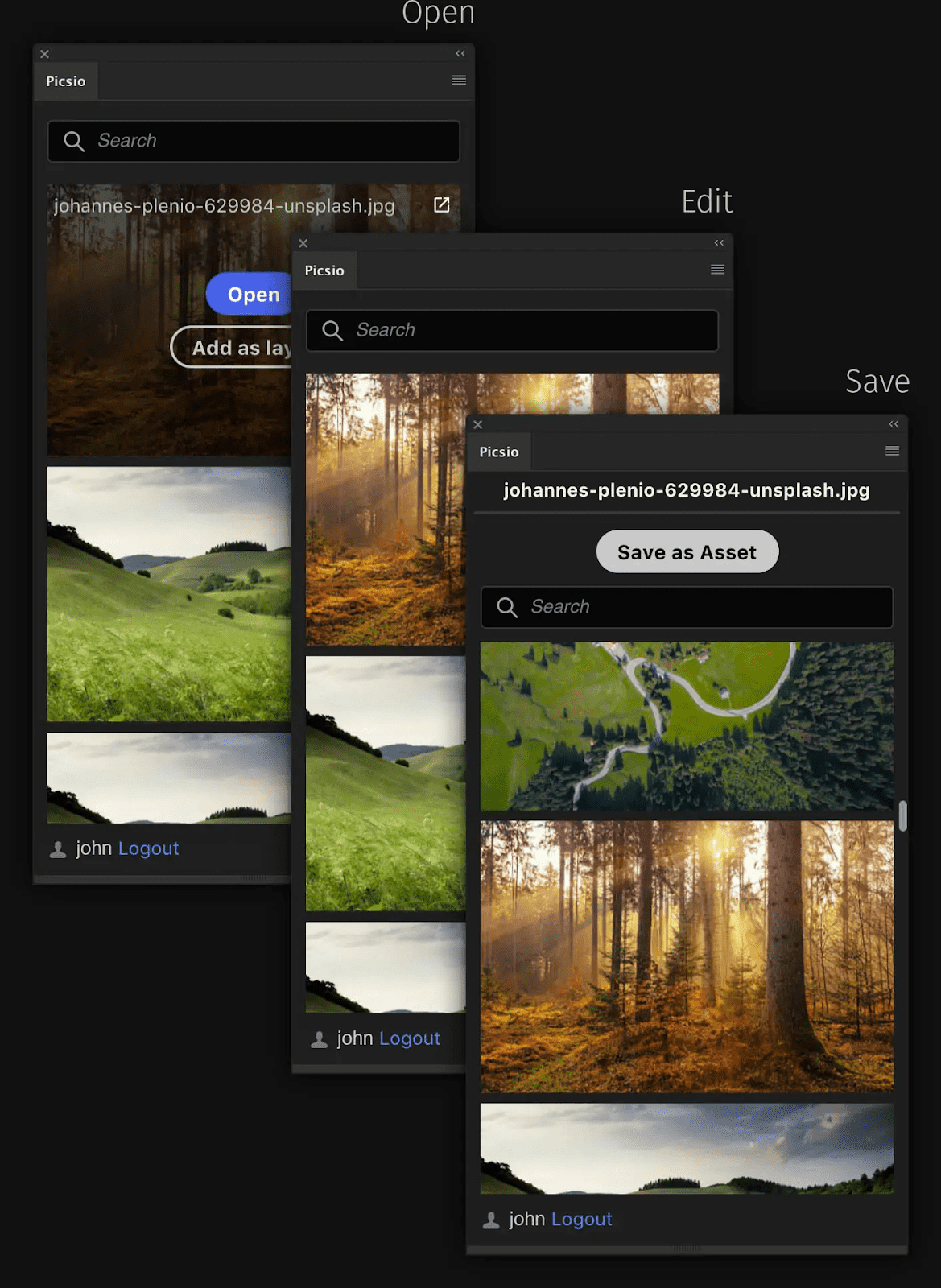 With digital asset management, designers can collaborate with each other, as well as marketers and content writers. Since top-notch DAM tools are integrated with Adobe Creative Cloud and other platforms, used in content production, creators will also get a convenient shortcut that facilitates media import into Photoshop, Illustrator, or a different tool.
3) Marketers
Although B2B marketers don't necessarily create content on their own, they are often acting as intermediaries between creators and clients, partners, or press. As a result, your business' marketing team often suffers from bottlenecks and operational inefficiencies.
Thanks to their collaboration-friendliness and a wide range of organizational features, digital asset management tools help marketers avoid:
Navigating between long email threads when exchanging files with clients.
Constantly handling file requests within the team. With DAM, sales, design, and content professionals will be able to access files on their own, without having to reach out to the marketing department.
Chaos that's created when files are scattered on different devices and drives.
Miscommunications with stakeholders.
Conclusion
Digital asset management is a difference-maker in B2B - it improves teamwork, increases the efficiency of prospect communication, and reduces operating costs. By keeping all files on a centralized and accessible storage, business managers help everyone on the team save productive time and focus on work assignments, not on struggling to find a needed file in time.
There are plenty of digital asset management tools B2B can check out. Pics.io, for one, is an affordable and scalable solution for SME managers. The platform comes with a wide range of feature and flexible subscription plans. There's a free trial - give Pics.io a try to find out how much difference the platform makes for creative teams!
Give Pics.io DAM a try
Free 7-day trial
No credit card required
Set up in 3 minutes or less