Two years ago, The Verge surprised the public with a tawdry headline: Google Drive is about to hit 1 billion users. Indeed, GD remains beyond comparison when it comes to cloud storage today. The platform attracts hundreds of users daily thanks to its unique functionality, ease of use, and high security.
Like any other technology, GD still has its limitations. We've already covered its top upload & download issues and shared first-aid solutions of how to target them. In a few weeks, we're also going to write more advanced solutions in case of GD errors.
In this post, we'll yet speak about more urgent Google Drive problems - those that you won't solve with a couple of clicks. Big issues in GD are especially important to discuss on the eve of upcoming Google Drive updates.
So here we go...
8 Top Google Drive Problems
1) The need to have a Gmail account
Petty inconveniences start from the very sign in to Google Drive. It's very difficult to register an account without a Gmail address. It's indeed possible but needs more time and effort.
These complications are caused by a so-called monopoly of Google. Like any other corporation, it limits the choice counting that you'll use their services only. And this manipulation is quite irritating, the same as it irritates to shift to Gmail from other email services if you want to use Google Drive.
But let's be realists: for years, Gmail ranks among the best email providers for businesses. It's highly interactive, has a streamlined interface, and can be accessed offline from Chrome. Still, companies choose Gmail mostly because they trust Google in terms of security: 2-step verification, email encryption, the opportunity to detect & block email trackers, etc., etc.
2) Restricted file navigation
Google Drive makes up perfect storage when it comes to private usages like storing doc files, photos, music, and videos. But when you use it for business purposes, the day will come when you'll have 1000+ assets and get lost in all these files.
Managing this number of digital files in Google Drive is cumbersome. Meanwhile, finding an individual file you need is next to impossible here… Your searches will be tied to the file's original name, so be ready to force your memory (on condition it was you who named the file but not your predecessor on the post). Or you can search for the file manually, checking one folder after another after another.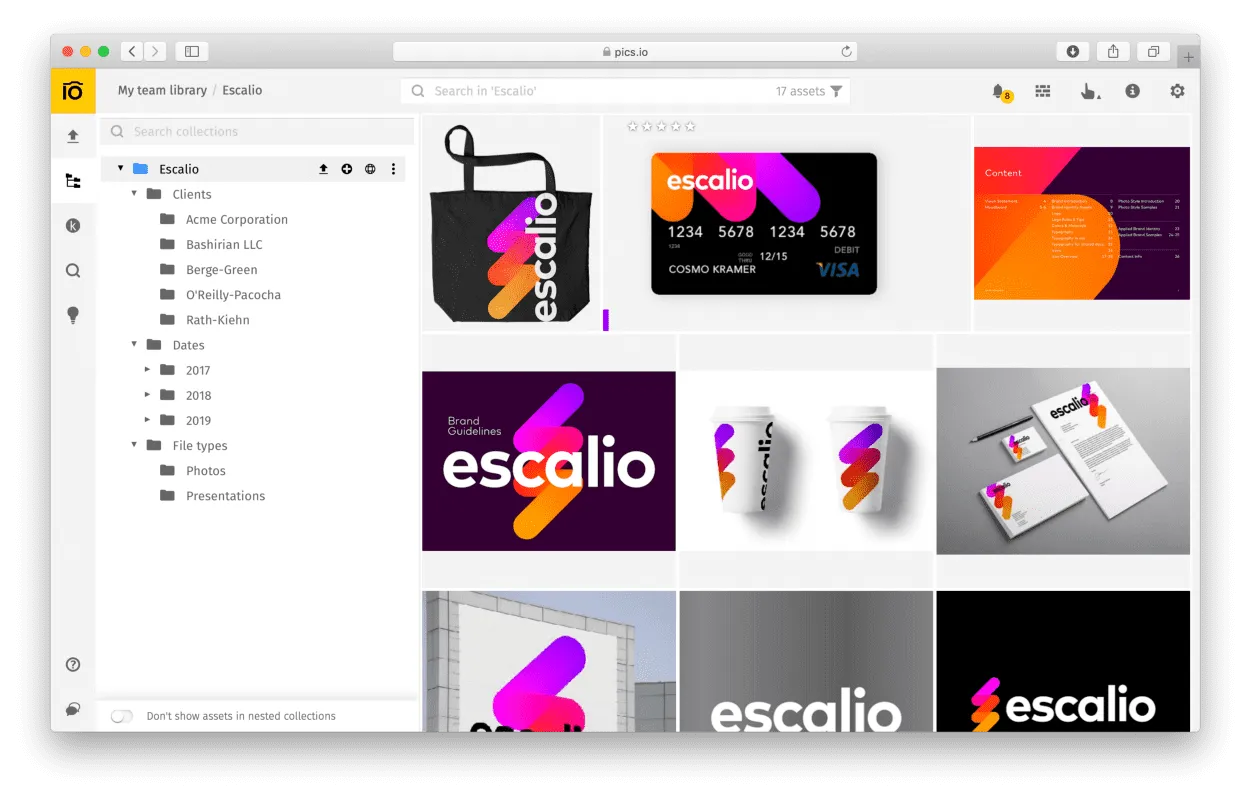 A recent development in the tech world has already solved this shortcoming of Google Drive. Digital asset management helps business owners with the organization and distribution of their assets when this number grows massively on a weekly basis. For example, our own Pics.io extends the search function to the content of your documents, keywords, map location, and different custom fields.
3) File size limitations
At first glance, you can upload anything in Google Drive - any format, file type, and size. But the more you work with non-typical formats and lots of data, the more limitations you notice in file upload. Here are a few examples:
Your individual file shouldn't exceed 5 GB;
Embedded images inside a single document could be 2 MB maximum;
750 GB is your maximum upload a day. When you reach this figure, GD will automatically block you from uploading any files this day;
A doc file is limited to 50 MB if you want to be able to preview it without downloading;
Similarly, presentations should be up to 100 MB (approximately 400 slides) and spreadsheets up to 2 million cells to be able to convert into Google Slides and Sheets, accordingly.
Plus, many users complain that 15 free GB is too little, especially if you're storing all your photo and video content in the cloud. Of course, you can always opt for a paid version and have up to 30 terabytes in this case.

4) No app exit during the file upload
How many of you wondered whether they have to stay in Google Drive while it uploads? And so the answer is yes: if you exist during file upload, an error will likely occur. And so your upload will stop.
This is a brief point but still, it's irritating to keep the app open all the time during file upload. You cannot open any other apps in this case like messengers, camera, browser, etc. Just wait until it uploads.
5) Collaboration & functionality in Google Drive
Although you can upload any files in GD, only documents allow you to use the fullest capacity of the storage. Sharing images, videos, links, and ideas in GD is possible but less developed. For example, you can collaborate on a doc file simultaneously with your colleagues. You can also leave comments and tag them in a word document.
You don't have any of these options if you work with images or videos in GD. The only thing you can do is to share a file with your colleagues by sending them a link. And so your discussions concerning assets will be scattered all over different places. Your developers will have to go through their emails, Slack, and so on just to find which design they were asked to use.
And again, this is a drawback of GD which DAM could eliminate. Pics.io DAM allows you to work with any file types and extends collaboration to images, videos, PDFs, etc. Everyone in your team will benefit from the DAM as any communication happens inside the storage, right under the required asset. You can tag your teammates, mark some part of the image for them, and so on and so forth.
6) File sharing risks
On one hand, file sharing in Google Drive is very easy and convenient. You just send the link to the file you need to share. On the other hand, if your link falls into the wrong hands, you risk that outside people could access your files.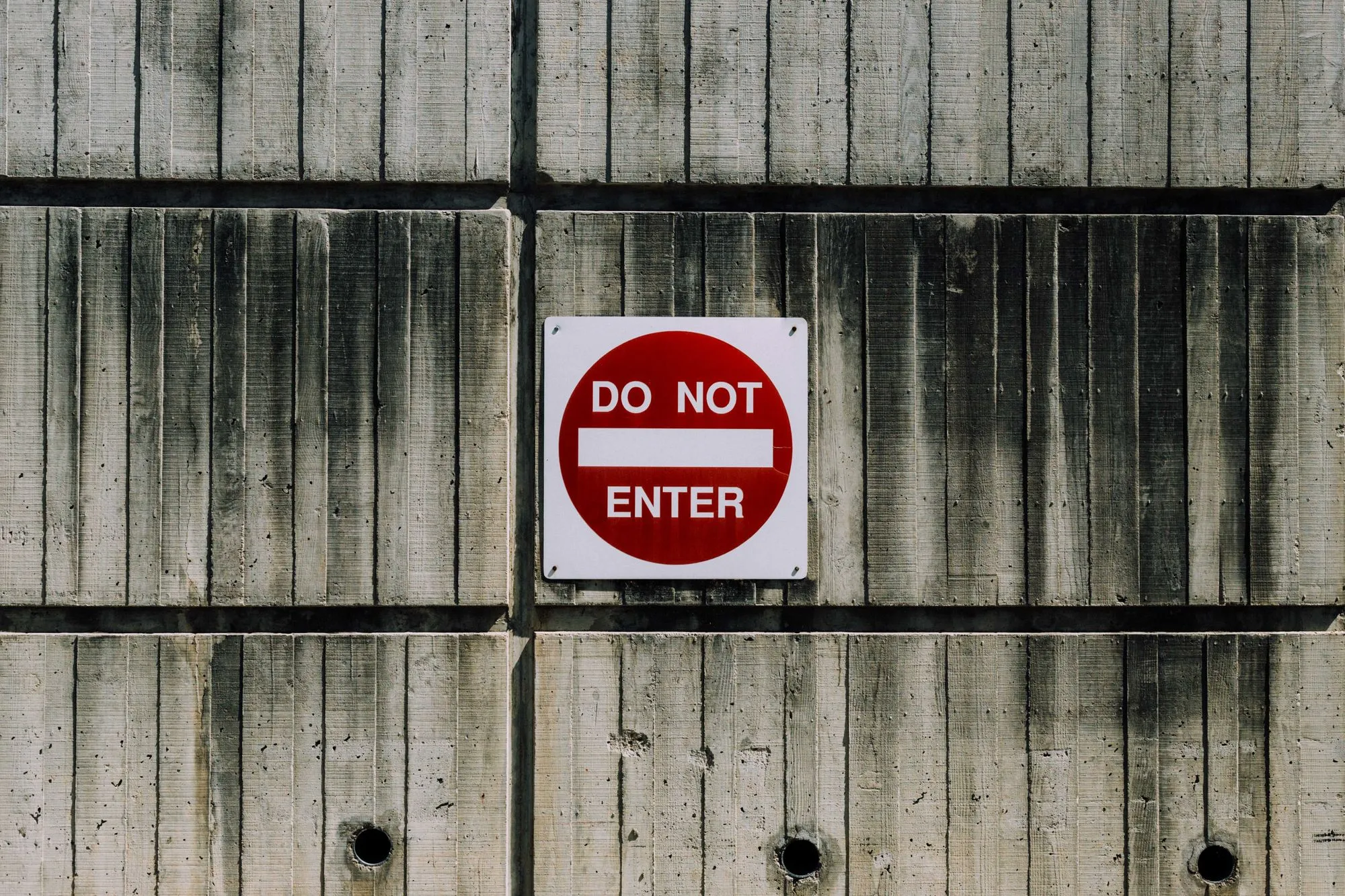 Let's imagine you own some sensitive files and want to share them with your colleagues. Mistakenly, your teammate sends the link to someone else, and so you lose control over access to your files. Simple protection with a password could work better here.
7) Limited user rights
To a large extent, user rights in Google Drive divide only into two categories: regular users and administrators. This is very inconvenient, especially if it comes to high staff turnover. With people coming and going, it's easy to lose track of who has access to the company's materials. And GD does not allow to differentiate the rights of user groups, just individuals.
And so it's necessary to review your access settings & security from time to time. Or if you work with any sensitive client's information, you'd better review permissions regularly. Unfortunately, it will be time-consuming.
8) Vulnerability to Google ads
Security is one of the top criteria why entrepreneurs choose Google Drive Cloud Storage. And indeed, GD has very strong security measures, including its state-of-the-art encryption, network firework, multi-factor authentication, etc.
While Google protects you from external threats, your files won't be protected from inner intrusion by Google. According to its policy, Google has a right to browse your content, including emails, to provide you with personalized ads and show the products relevant to your interests.
Here's an extract from its terms of service: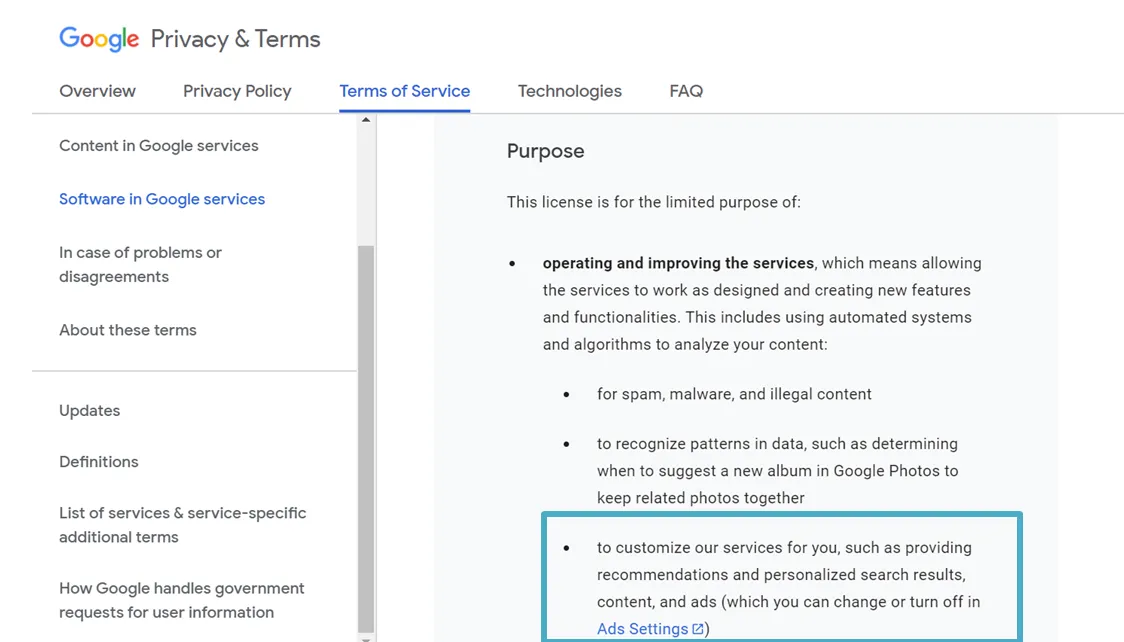 Analyzing massive amounts of information and then selling it to advertising agencies makes up a significant part of Google's business model. Of course, as we see on the screen, you can turn off data mining by Google in Ads Settings.
But let's be honest, how many users will do it? How many users do even know that Google can easily access their data and use them for its own purposes? And don't forget that this is not only GD where your data stays vulnerable to Google Ads. There are also Gmail, Google Photos, and lots of other services provided by this giant.
For more comprehensive knowledge, read our full guide to uploading files to Google Drive.
Google Drive updates & and 2 new problems that they will likely create
1) No shared folders anymore, at least in the way we know them
A groundbreaking update for GD is the change in the GD folder structure & sharing model, which happened on September 30, 2020. In its pursuit of simplification, Google ventured to infringe on "the inner sanctum" - shared files and folders.
So now you're no longer capable of placing one item in multiple folders - the feature that was one of the most favorable for many users. Every item will get only one location.
You won't notice any changes on the sender's end. But the person you're sharing your folder with won't be able to move the files or add them to drive. What's worse, shared folders won't be available in the offline mode anymore. Your recipient will see nothing but the standard Chrome T-Rex.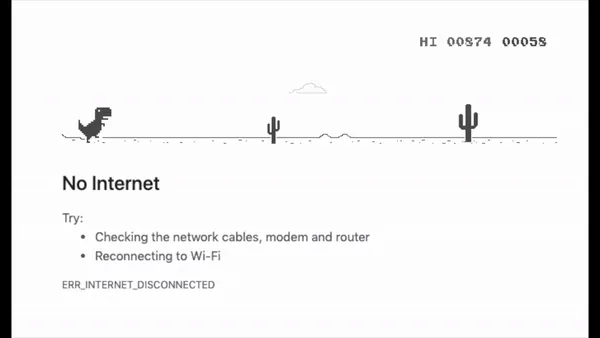 Google introduced so-called shortcuts to compensate for this feature, claiming that this would significantly simplify your work with GD. Shortcuts work as a reference to files or folders. But obviously, they cannot replace the ruined shared folders.
The picture becomes a lot different if you're a Pics.io user. Although our DAM works on top of GD (and Amazon S3), we know how our users love our streamlined & simplistic version control. And so we're not going to remove it or adapt to GD changes. With Pics.io, feel free to continue to place the same item in different folders, without fear of duplicating your files.
2) Automatically deleted items
Another disappointing news from Google is about the automatic delete of trashed items after 30 days in the trash. Earlier, it was up to the user to decide when to empty their trash.
The change will take place on October 13, 2020. And this will be one more groundbreaking moment in GD history. Many users relied on GD as a backup option, in case you needed your deleted file again. Now you have to be a few times more attentive towards what you delete.
Or if you're a Pics.io user, you're in a much improved position again. Pics.io has analytics and reporting features that allow you to keep audit logs of data for longer periods. You also can filter your logs of activities by the type of event like the asset deleted, moved collection, or the unwary user who completed the action. And so you'll undo the action and get back your assets.
A few concluding remarks…
So nothing's perfect in this world. And even our loveable Google Drive platform has its drawbacks. But we do reconcile ourselves to these big and small issues, understanding that it's practically impossible to find an alternative for GD.
The only left to do is to find a good tool that will compensate for the shortcomings in GD and make our lives easier. DAM Pics.io is precisely the solution you need, especially now when it has released its own storage & become an all-in-one DAM.
Granting you with excellent file management, the tool helps you solve at least 6 of the problems we've mentioned like file navigation, the lack of user roles, or file sharing.
Give Pics.io DAM a try
Free 7-day trial
No credit card required
Set up in 3 minutes or less