Updated July 2020
Meet an awesome new feature in Pics.io — Lightboards.
If you are already using Pics.io DAM service to keep your digital assets in order, you might have wondered if there's a way you could create your own personal collection somehow. A collection that would be not only inaccessible, but also invisible to anyone else but you.
Well, greater transparency is the new work ethic for lots of businesses now. That's true, but sometimes you do need a private folder for your personal assets. Sometimes, it's about the sensitive info that you don't want to leak out. Or if the things you are working on are still half-baked and you are not quite ready to share them with the rest of the team.
That is exactly the purpose of lightboards.
A couple of days ago we released this new feature in Pics.io, and now it's time to tell you more about how lightboards actually work in Pics.io, and what's in it for you.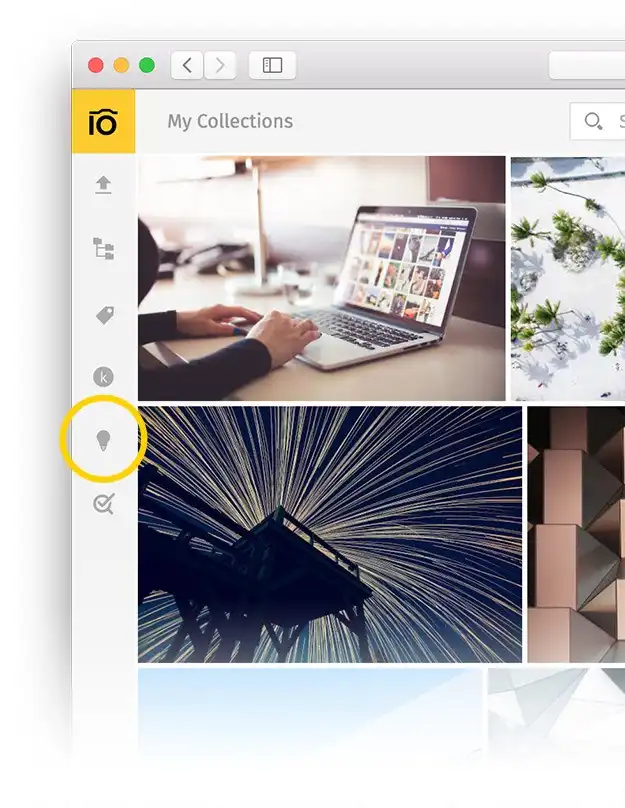 In the left panel of the Pics.io screen, you can now see a new icon. When you click on it, you get access to your list of lightboards, where you can create new lightboards, rename them, upload assets, or delete them altogether.
To add assets to your lightboard, you can either upload them directly from your device or pick those that you already have in Pics.io. For that you should select the files you need and drag and drop them into the lightboard.
That's it!
Lightboards are personal folders that are visible and accessible to you alone.
What else can you do with your lightboards?
To shed more light on the use of your private collections, here's a few Dos and Dont's for you:
| DOs | DONTs |
| --- | --- |
| Multiple lightboards. Feel free to create as many lightboards as you need. | Sharing. Naturally, you cannot share your personal items with your colleagues until you move them to a shared collection. |
| File organization. Sort your saved items in the way you're used to: by flags, colors, stars, and custom fields. | Websites. Lighboards also won't allow you to share your items with external users. But solve this issue easily by placing your files in a shared collection and making them public. |
| Metadata & access. Attach metadata like dates, locations, or any other piece of valuable information to your private assets. As usual, you can use all this to access your files more easily and quickly later. | Collaboration. No surprise you cannot tag your colleague and leave a comment for them. It's your private collection, remember? |
| Comments, visual markers, & approved revisions. Our activity panel remains the same in lightboards too. You're welcome to work with your assets as you used to. | Files in both shared collections & lightboards. Be cautious with the materials stored in your private collections and elsewhere. You change them in a lightboard (add revisions, metadata, etc.) - you change them everywhere. |
| Version control. Upload different versions of your files and save them as revisions. No need to tolerate duplicates anywhere. | No copies in Shared Drives. As Shared Drives restrict you to have only one duplicate per storage, you cannot save the same file in a shared collection and a lightboard. Be attentive: if you copy a file from a shared collection, you'll move it. |
| Analytics. You can also check relevant statistics on personal files. How many times have you revised the asset? How often did you change the metadata? | Removing files. If you delete the file from your lightboard, it won't disappear like this from a shared collection (unless you work in Shared Drives). |
Got any ideas who can make the most of this new feature?
Let us give you some.
If you are a designer or an architect you can always use lightboards as personal mood boards. While working on a project, you always come across some images and sketches you might want to keep. Instead of Pinterest, you can drop them here, in your lightboard, so that you can refer to them later for inspiration or reference.
You can use lightboards as your private workshop, a safe place where you can explore and experiment with your files without anybody "standing behind your back" and criticizing your work before you feel ready to show it.
As your private collections, lightboards will also become your personal workspace. Here you can place everything you need and keep your assets at hand and in one place.
Move here also the assets you work daily with. Your lightboard is your own repository. If you're a marketer, copy there your roadmap, content plan, the brand kit, and content calendar. So, you won't search for these urgent documents every time you need them.
Lightboards can become your exclusive collections of favorites, your personal "treasure boxes" of best images or designs for quick reference. Putting stars or adding folders to your favorites can confuse your other teammates and bring chaos into the generally-accepted classification. Lightboards are a safe solution, as nobody can see them, but you.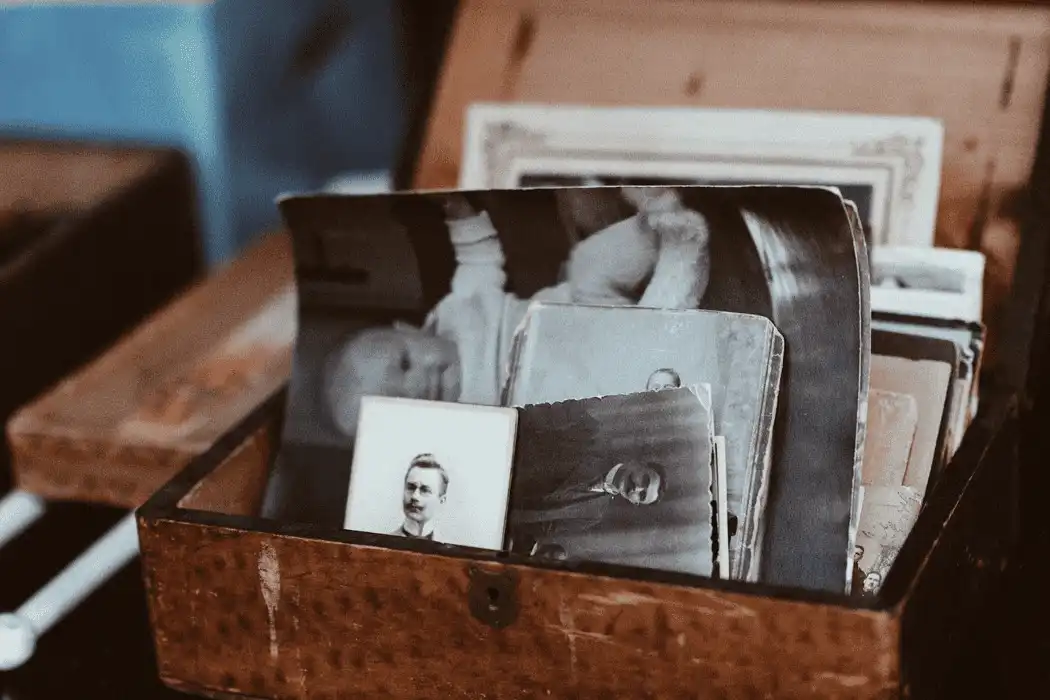 Your private collections are also your restricted space. So you can store here any sensitive items you'd like to have in the cloud, just in case. These are your ID and other personal information, your contract, social security, and tax documentation.
As a marketer or a PR-manager, you often have to create temporary collections of images and other marketing collateral for some specific purposes. Selecting the right set of images may take a while as you add them and remove, and add again. Doing everything in lightboard is a smart choice, though, as you don't interrupt the general workflow of your team.
And finally, as it was mentioned above, lightboards can become a sort of a "secret garden" when you can keep sensitive info. This can be quite relevant for media companies where journalists can get hold of some classified photos that can't be shared with others until the time is due, and where the price of leakage is too high.
As you can see, the way you can use lightboards heavily depends on your workflow and the industry you are involved in. The main thing is to be creative with the tool you have and make the most of it!
Also, don't forget to explore other features in DAM.
Try lightboards in Pics.io and give us your feedback! If you haven't registered yet, follow this link to create a free account.
Give Pics.io DAM a try
Free 7-day trial
No credit card required
Set up in 3 minutes or less
Thanks to John Shpika.