Selling's selling, right? OK, there are certain maxims that should be maintained no matter what kind of sales you're doing. Enthusiasm, product knowledge, and the ability to connect with people: are all that get the tills ringing whether you're selling from a market stall or via website content.
However, every sales route has its own special character that requires specific skills and behaviors in order to get the best out of it. Video calls are no exception. Before we get into what will make your video calls soar, let's look at what exactly virtual selling is.
Virtual Selling - What is It?
Any selling that takes place remotely rather than over a counter is virtual. One of the major boosts to virtual selling in the past few years has been the sharp increase in remote working and distributed teams.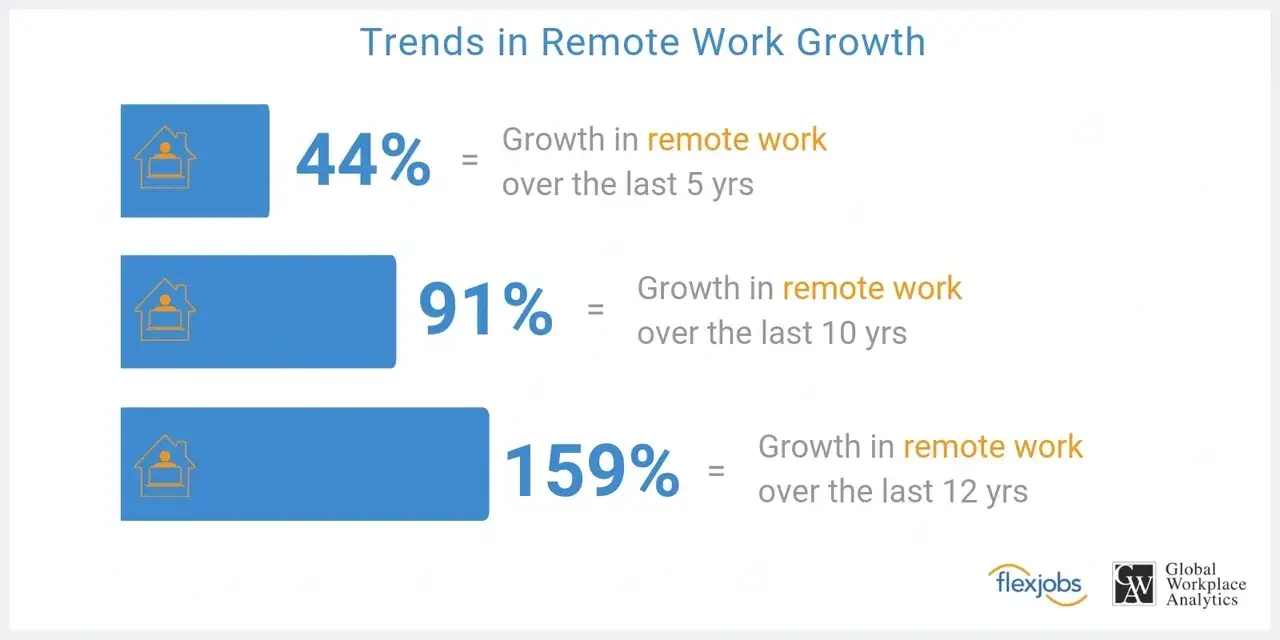 As more and more people are spending more and more of their lives at home, they're becoming more interested in online shopping. Customers have become far more accustomed to conducting all manner of transactions online.
This means that any reluctance to enter into virtual buying, borne of worries about security or just feeling like they need in-person service, has dissipated as remote activity, in general, has become more commonplace.
It's easy to see why more businesses are turning to video calls: they're much more economical and efficient than face-to-face in-person sales, especially if technology such as a power-dialer is employed.
Of course, just because the selling is remote, it doesn't mean that the buyer loses their ability to benefit from that in-person service. This is where video calls really score, so let's see how you can use them to your best advantage.
Face Up
The problem that virtual selling has is this: people like being able to communicate with other people directly. Sometimes, the shopping part is almost secondary to the social contact that the transaction incorporates. When a remote worker makes a point of going out to get coffee and a paper at 11.00 every morning, they're not necessarily doing it just for the caffeine and news fix.
This need for social connection extends to how people tend to view the sales transaction. They want to have the facility for instant information gathering, from somebody who's not just a random sales bot.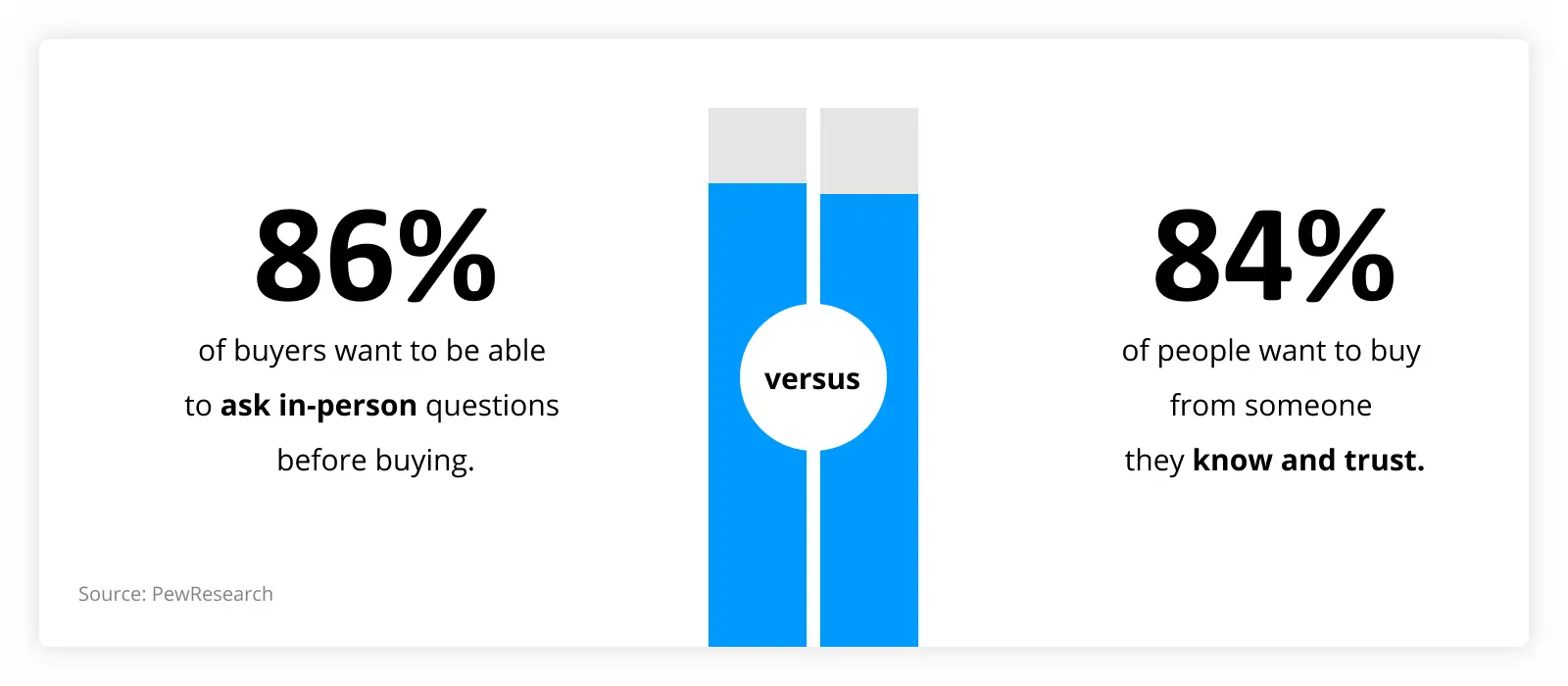 Given this predilection, your virtual salespeople need, just like Rita Hayworth, to give a good face. Why's this? There are two big reasons why seeing somebody's face can make a difference in the communication taking place.
Seeing a face underlines that you're in communication with an individual, which helps with the customer's feelings about the company they're dealing with. Being seen and talked to by a person is regarded as a more valuable experience than being palmed off on some auto-routine.
The single largest reason for customers to abandon a business is because they feel that they're not being cared about. To sling a bot at people can be a huge help when it comes to repetitive tasks such as dealing with FAQs. However, many customers will feel that they need an experience that's more personal and tailored when it comes to deciding on whether to part with some money.
Seeing a face makes for better communication quality. This is because when we talk we only express part of what we're saying with our voice. The non-verbal remainder is of course hugely important. The expression on somebody's face can give a clear steer on whether that person is joking or deadly serious, for instance.
Sometimes an individual can effectively transmit emotions through audio means such as tone of voice, but these aren't always as clear as a smile or a physical gesture.
A face will communicate enthusiasm about a product better than a simple voice or a printed word will. Emotions are what get customers excited about a product, and these are exceedingly well delivered by the face.
So, with the power of the face in mind, your sales agents need to be aware of the signals they can give, both good and bad, so they must learn how to use their facial expressions to the best effect.
Eye contact is hugely important, just as in an in-person encounter. And trying not to overdo it is a key consideration too. This is one of the great advantages of video calls. Customers can see you, but you can see them too. Use this visual information to gauge the customer's style before launching into a full-on Home Shopping Network style spiel.
Keep it Brief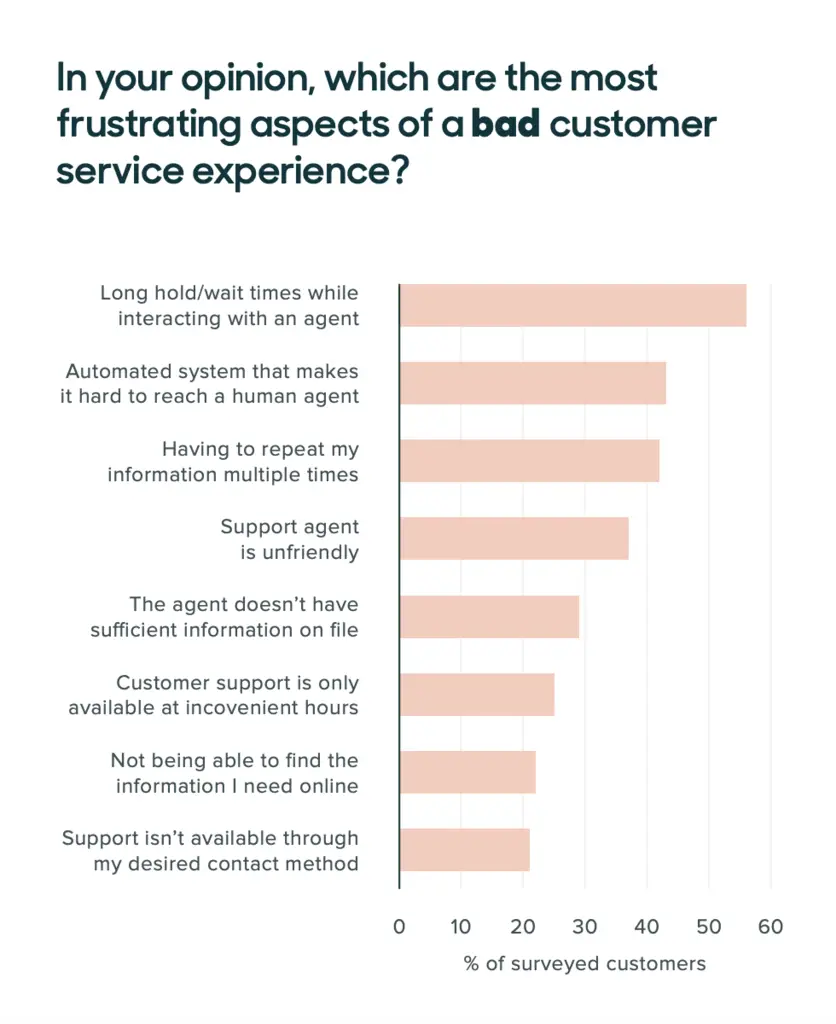 Nothing shows that you respect another person's valuable time more than a commitment to brevity. Obviously, you need to avoid brusqueness, but to be able to condense all the necessary components of the call into a minimal period of time is a rare and much-appreciated skill.
Again, you can judge whether the customer would like a more extensive discussion, but start short and see how it goes.
As the title says, it's an art. Not everyone can do it great the first time out. But we can all get better at it, through practice and training. There are a number of great training options out there, so you can get your team's skills honed and ready.
Use Your Tools
Be up-to-date, but don't leave your clients behind. For instance, it might be useful to invest in the facility to fax virtually. OK, faxing might be a little archaic for some, but there are some sectors like healthcare that still use it, so it might be a worthwhile investment.
In terms of the look and feel of video calls, we've come a long way since the early days of remote linkups. Now that we're all much more accustomed to online meetings, we've come to expect better things, not just in how people are able to deal with performing in front of a camera, but also in terms of using the variety of tech enhancements that are now available.
Use on-screen demos to impart information and break up the monotony of a talking head. Make sure you're able to flick between demos smoothly and quickly so as not to break up the flow.
Use what's known as 'visualizing the needs discovery'. This means unearthing what the client wants and putting it up on the screen. It helps with keeping the client engaged in the process.
Use more than one camera. Use audio effects. Use a green screen. Get to grips with your video assets. All these elements will help your virtual selling to stand out from the rest. In a world full to the brim of remote encounters, it's easy for them to start to blur. Don't let this happen with your selling operations. Stick in the customer's head (for all the right reasons).
As ever though, don't overdo it. Make sure that the central element of the pitch is the product, and don't let the amazing sensory experience effects take over. AV yes. Avatar (2009, dir. James Cameron)? No.
Don't Forget the Relationship

This is just like any other kind of selling. The relationship between salesperson and prospect is absolutely key to the success of the transaction.
One key difference between video calls and in-person encounters is that the envelope of action is much more strictly defined. You don't get the before and after social element, even if it's just asking how the traffic was on the way in.
These social interactions can pave the way to beneficial appraisals, but you'll have to do without them. Admittedly, the company identity, ie who you do business as, will color customer appreciation to a degree. But most of it's down to the sales agent to do what they can in a very short time.
Happily, video calls do deliver some of the advantages of a planned sales encounter – and with that in mind, your team should start by dressing appropriately. We might all be remote and chilled at home but there are standards we still adhere to. So get that nice shirt on.
Also, do your research. Getting a little homework done on your client before the call can pay dividends. By linking your product to your client's issues you'll get over that big sales hurdle: showing how your product solves the client's problem.
Finally, Listen. I said Listen.
Active listening is a real skill. To be able to convey to the customer that you are taking on board what they're saying, and that you're actually super-interested in hearing more is a great sales technique. It goes back to that point about customers leaving if they don't feel cared about.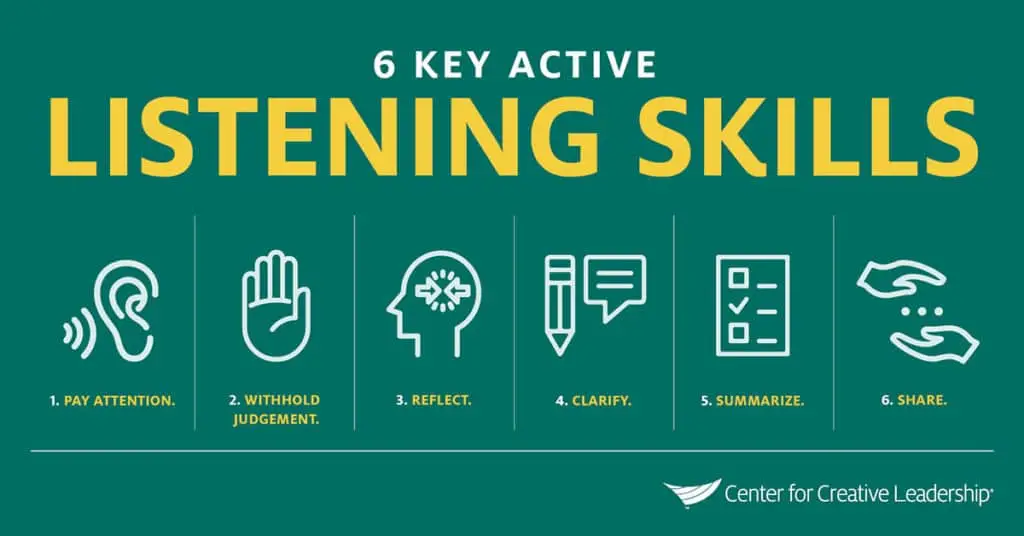 You can make all the difference by learning how to play the active listening part, which includes throwing in all the right audio and visual cues and being able to ask follow-on questions that demonstrate your engagement.
Summing Up
These are good general techniques for good video call selling. It's also a good idea to get a checklist together so that you know you're hitting all the marks.
This can include making sure you've organized your images well. Check that you've prepared an agenda and shared it with the client. Check the calendar to ensure everyone's been invited.
Take steps to secure the environment (particularly when it comes to making sure the home office is as quiet as possible and won't be interrupted by an enthusiastic dog with something very pressing to say).
Then, when it's all over, make sure the recording worked. And after a few days, follow up with the client to see how things went for them and if they need any further information to help them with their buying decision.
We're all learning new techniques as the world of work changes around us. The art of virtual selling involves a fresh approach to selling, but it's not beyond you. With application and practice, you'll become a true virtual selling virtuoso.
Give Pics.io DAM a try
free 7-day trial
---
Author
Jessica Day is the Senior Director for Marketing Strategy at Dialpad, a modern business communications platform that takes every kind of conversation to the next level—turning conversations into opportunities. Jessica is an expert in collaborating with multifunctional teams to execute
personalized customer service
and optimize marketing efforts, for both company and client campaigns. Jessica has also written content for
Pretty Links
and
Filestack
. Here is her
LinkedIn
.