Investing in your content marketing efforts is crucial for your business in 2023. With the introduction of smart tools like AI & ML it's important to stick to the core idea that customers always look for value. Whether it's your product/service, or it's the content that entices them to buy your product, they will only make a buying decision if it's value driven. This makes content one of the significant aspects of your marketing efforts. Therefore, it's time to take your content marketing efforts seriously, because ultimately it's the content that funnels down your prospects and turns them into raving customers.
In this article today, we will look into the top five content marketing trends for 2023.
Let's get started!
Content-powered Revenue
Use content to drive revenue. Create content with the purpose of funneling your audience to buy products or services from you. Create content in a way that your users are ready to pay for the content, not just your products.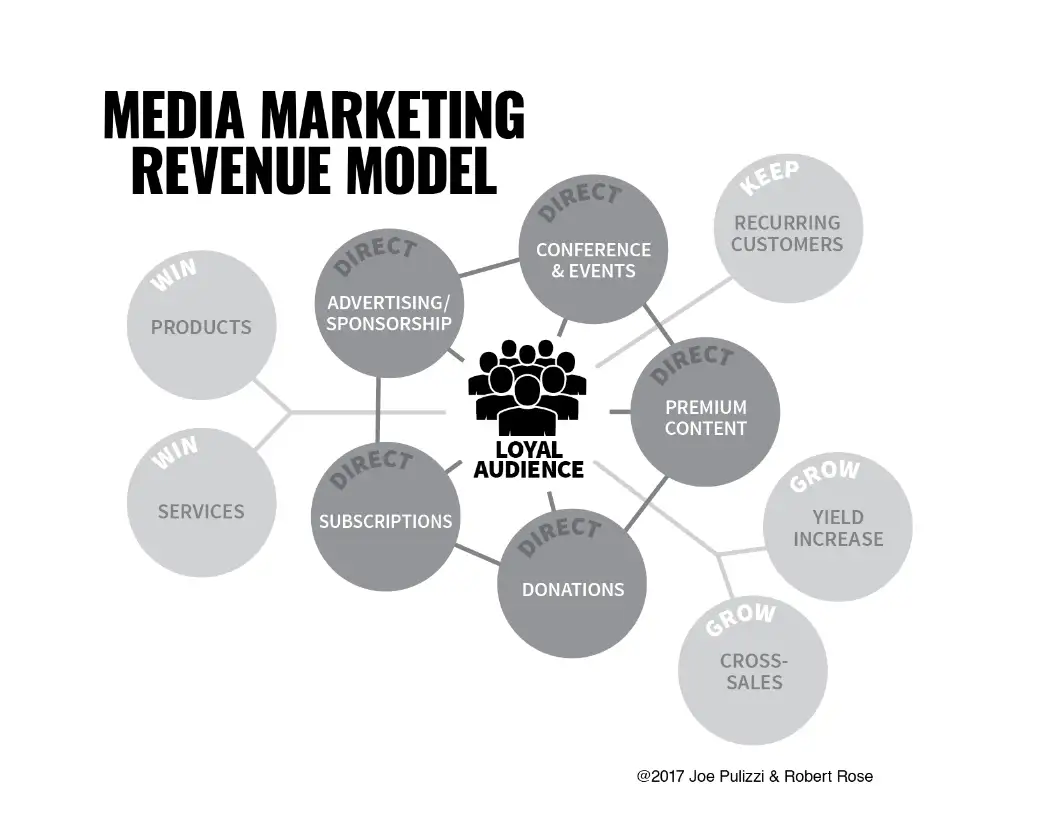 Below are the strategies that you can put into practice;
Work on profitable keywords
Identify profitable keywords and place them on your website. These keywords convince, attract and entice your target audience to make a purchase decision. They are the keywords that perfectly match the searchers' intent.
Ramunas Berkmanas, Digital Marketing Specialist at Ramberk suggests "Businesses and organizations can create landing pages to offer their services, and products, and optimize them with profitable keywords. Promote shoppable content incorporating profitable keywords that will allow users to buy from you. Once you do that you will have to pay attention to the content KPIs to understand the success of your content strategy."
Your content KPIs include the following aspects;
Identify the frequency, and the number of content pieces that you would like to publish per week on your website, eCommerce site, or social media
Monitor organic traffic over the span of months
Monitor the progress of shoppable keywords
Identify the impact of your content strategy and the average time needed to win a new customer - the sales cycle
Pay attention to the inbound marketing efforts and the sales
Analyze the ranking for important keywords
Calculate sales generated from your content marketing efforts
Create Content that People would like to Consume
Let's be honest. Sometimes a short 30-second video creates wonders, and other times nobody bothers to watch a 30-minute long in-depth video about the same topic/niche. This is because people are looking for smart solutions that would cost them less time, and brings more value.
Pat Ahern, Partner at Intergrowth explains "With the declining attention span of the customers, creating impact/value-driven content is essential. Unless you are able to create content that people would love to see, your content marketing efforts fail. It means you should focus on creating content that's helpful."
Understanding customer psychology will help you create content that is highly focused. In doing so pay attention to the following three aspects;
Focus - Focus on how your content marketing efforts will bring them value
Clarity - Get clear about the needs, wants, and preferences of your customers. Identify what costumes want to see, watch, or read
Purpose - Each content marketing effort must have an under laying purpose. Unless you are not clear about the purpose of your content marketing efforts, you will lose your time & money
Personalization for content marketing
Personalization plays a crucial role in creating content that's value driven and that people would like to consume. The first step is to understand your target audience and its needs and wants. Thus, generating more leads and increasing sales.
Dig deeper into data statistics, as you identify their needs because numbers never lie. Use the data sets from your CRM or another data solution to design a content strategy that will enable you to make the most of your content marketing efforts.
The distribution of content is as important as the creation of content. You can use the same data set from your CRM to develop your personalized outreach strategy and use the CRM for email marketing to generate more traffic and conversion.
High-Quality Content
Jon Gillham, Founder of Originality.ai says "We all have been hearing a lot about the importance of high-quality content for SEO. The better is your content, the higher it will appear in SERP thus bringing a lot of traffic and revenue opportunities."
Also, you can build high-quality backlinks from those blogs having high-quality content that ranks on SERPs.Some people think high-quality content is more about keyword optimization, formatting, or the length of the content. But, it's not quite right.
So what does high content look like?
Content that meets the users' intent
High-quality content always meets the searcher's intent. For example, if someone is searching for "How to Design a Logo" he will quickly go and dig deeper into this article by Hubspot. To provide a great user experience, Hubspot has added a featured snippet that allows the searcher to quickly get answers to his queries.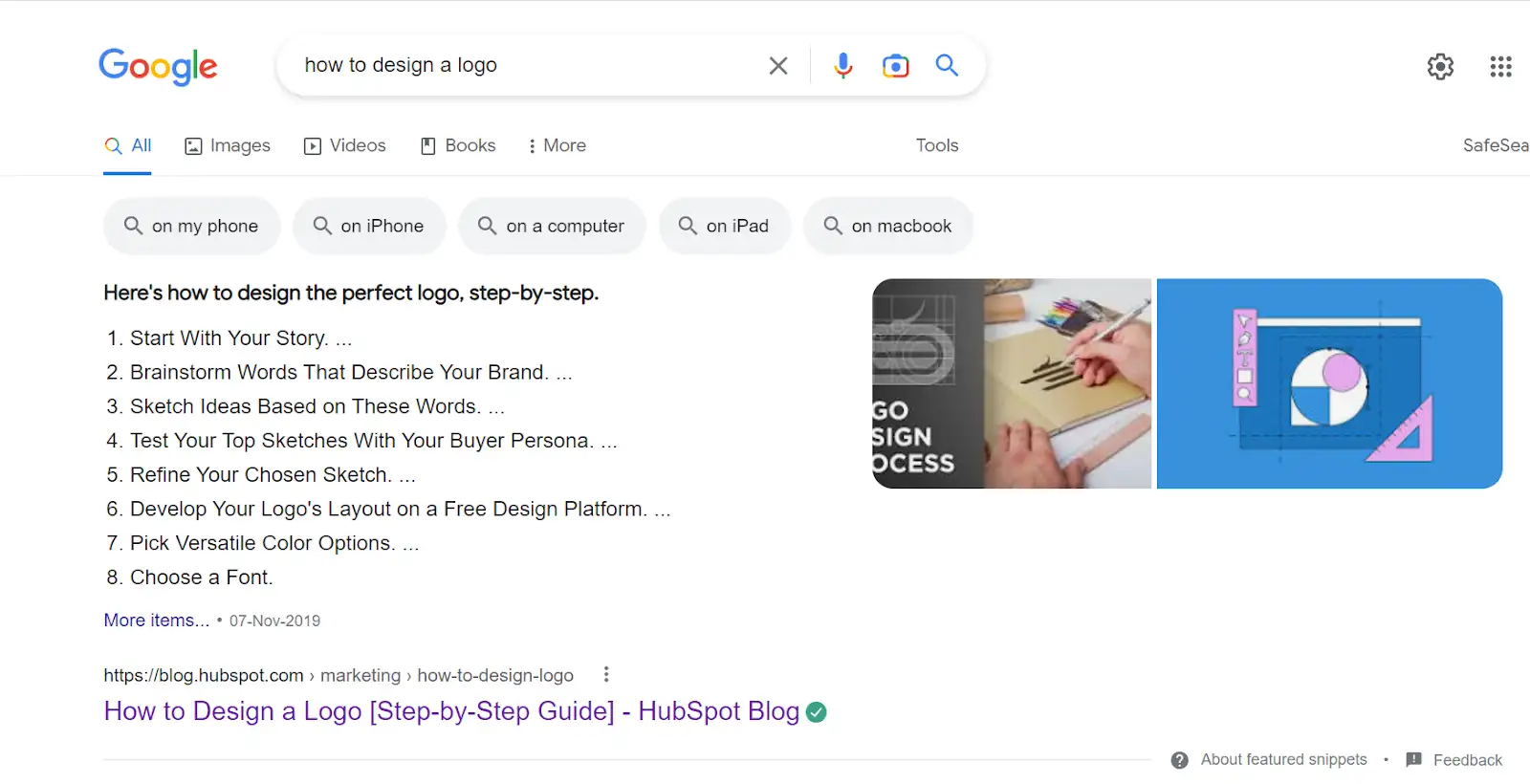 Comprehensive content
Your content should be comprehensive and answer all the questions the user has.
Accurate content
Avoid adding inaccurate data, or fake news while you create your niche-specific content. Create content by studying market trends, data, and statistics. This is important to be the industry leader.
Useful content
Avoid any kind of fluff, and create content that drives value and is actually helpful for the reader. Your content should create a wow factor.
Helpful & Educational
Unfortunately, most people focus on creating content that's majorly for marketing purposes. Ditch that idea by creating helpful and educational content for your business to stay ahead of the competition.
Videos, & Reels
Let's not forget the popular forms of content for 2023. Reels, and short videos, are getting popularity. Whether it's your content for social media or your website, visual content is a must. After video was often only used in the B2C area, B2B video marketing is now also getting an important boost.
But hold on, are you leveraging Pinterest's capacity to increase traffic? Are you tired of manually posting on Pinterest? Looking for a way to schedule videos for Pinterest personal or business accounts up to a month in advance? Then you absolutely must give Pinterest Scheduler a try because it is the best game-changing product on the market.
Videos
It's time to jump on creating video content if it's on your marketing radar so far. Below are some interesting facts about videos as the major form of content in 2023
Short videos
Short videos are getting popularity. They must be to the point, precise, and accurate.
Live video
Big companies are now embracing the fact that live video streaming creates a win-win situation, and it can never be neglected anyway. Just like Instagram influencers, major brands will integrate live video streaming for selling their products, and services explains Jonathan Merry, Founder & CEO at Moneyzine.
Video SEO is evolving
Be it's your YouTube videos or videos on a popular short video streaming app like TikTok, it's important to optimize your video content. For example, you can use YouTube video editing software for this purpose.
Since TikTok is almost replacing YouTube for generation Z, it has been crucial to optimize video content using the relevant keywords, and tags to make the most of it.
Reels
Reels once used to be a popular feature of Instagram, but they have taken over almost every social media platform including Facebook and TikTok. A reel is a creative and fun way of marketing your product or service to showcase your brand personality.
Tom Miller, chief marketing officer at FitnessVolt emphasizes "Make sure you create reels for your business because they have become the trending marketing tools for businesses and ecommerce stores. If you don't have a content creator on your team, hire a content creator for creating Instagram reels, Facebook reels, and Tiktok reels."
Content Marketing Consistency
This old content marketing trend can never go wrong in 2023 & beyond. Any content marketing effort can only be successful in the long run and would bring you value only if you are doing it consistently.
Content marketing consistency helps you carry your brand message in a unique way across all the marketing channels. It allows you to pitch your target audience with your unique brand voice and style through marketing radar.
How consistency helps
Here is why consistency is the key to your content marketing success.
It improves brand credibility
Results in better customer experience
Improve brand awareness
Strengths brand loyalty
Your business is more approachable
Improves your brand reputation

So, how to stay consistent with content marketing efforts?
Create a Content Marketing Plan
Create a marketing plan for your all content efforts and stick to it. It's great to design, plan and implement a content marketing plan for your social media, newsletters, case studies, press releases, and website. Create different forms of content, including visuals, graphics, infographics, and quotations, and stick to the publishing schedule. It will help you to engage your audience better and they will turn into loyal customers.
If you work with a large stack of tools or in a team, use online connectors to get rid of routine operations, accumulate data in a single interface and focus on creative tasks.
Conclusion
These top content marketing trends are going to be popular in 2023. Make sure you create a strategy while keeping in mind the above trends and implement it to scale your business to the next level.
Do you have any content marketing trends in your mind, let us know so that we can add them to the list.
Give Pics.io DAM a try
free 7-day trial
Did you enjoy this article? Give Pics.io a try — or book a demo with us, and we'll be happy to answer any of your questions.