A change is for the better. If you strive for perfection in your blog, you should never stop exploring options on how to improve it. Even if this means dramatic changes, hustle and bustle for the next few months, and an uneasy feeling of uncertainty.
Our Pics.io blog has stayed on Medium for 5 long years, and there were many ups and downs during this time. But then the moment arrived, and we understood that we had to change the platform if we wanted to move any further. And so we acted decisively because we knew - a change is for the better.
Now we're ready to share this experience with you so as to inspire you for new accomplishments in blogging. We'll tell you the story of how we moved to a new blog, and you tell us your impression of these changes. Deal?
Pics.io blog - How it all started?
Our Pics.io blog was launched in the distant 2013 year, and since then it's been an invariable companion of our product. Leading a blog was critical for us at that time because the market of Digital Asset Management was only gaining momentum.
Although the situation has changed, and DAM products remain on everybody's A-list today, we're still a sort of pioneers in our sphere. And so our Pics.io team is making efforts to introduce our audience with DAM, educate our readers on its multiple benefits, and pitch ideas on how to make the most out of our DAM product.
A blog is a great help to us in this goal.

The whole story starts with a modest self-hosted WordPress blog. This was the earliest stage of our blog when we were still experimenting with content and getting to know our audience.
To be honest, leading a WordPress-powered blog is a lost cause. For one thing, it works reeeally slowly. What to say about any SEO optimization?
For another, there was zero security in our case. We were hacked a few times, with unproven content appearing on our site. And so we spent weeks getting rid of spam as well as handling limitations imposed by Google.

This entire ordeal ended around 2015 when we decided to move our blog to Medium. At that time, it seemed a good alternative for a corporate blog: the support of analytics and custom domain names, good performance, and anything you could dream of after 2-3 years on self-hosted WordPress.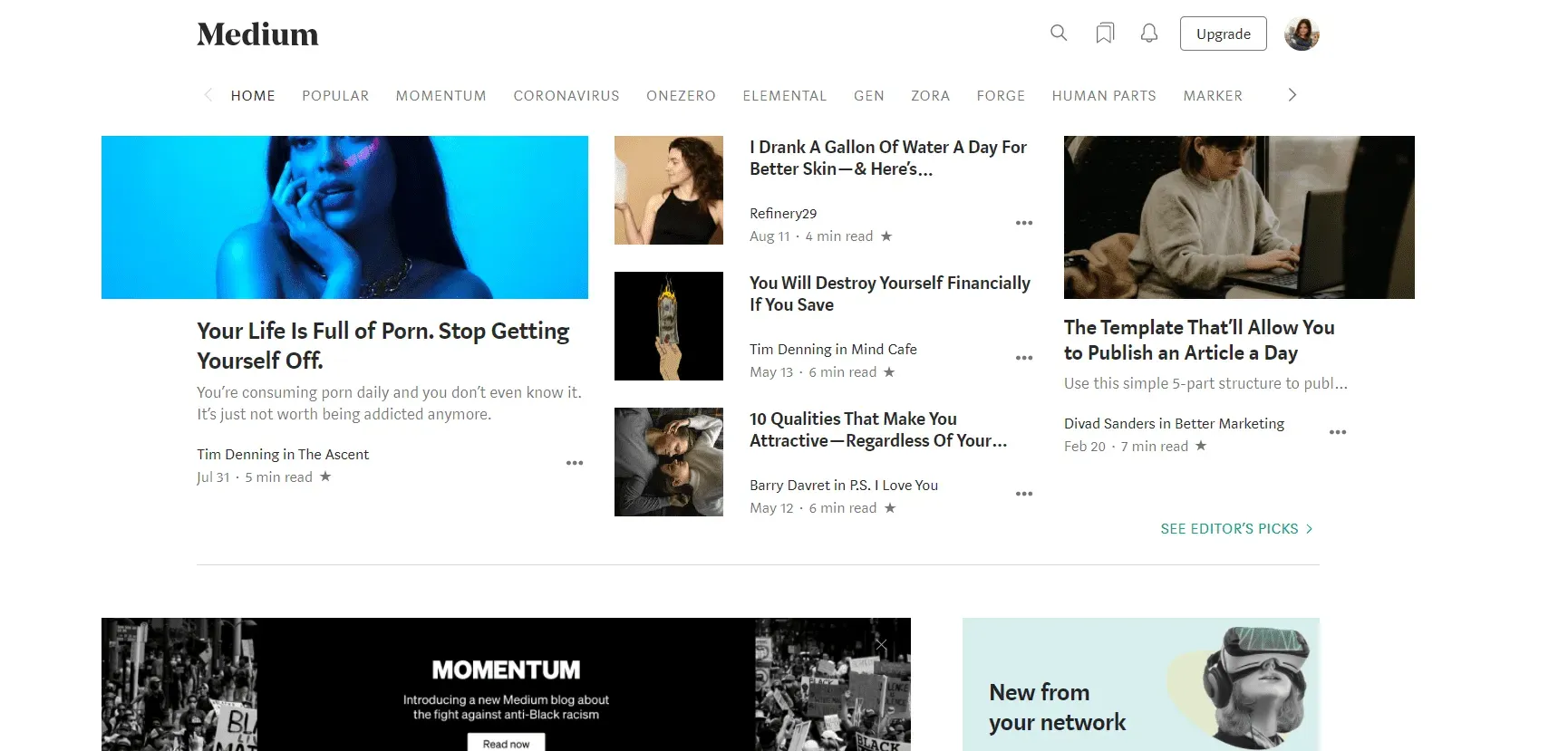 Medium was easy to start, plus it was really fast and reliable (at least at that time). So we could solve our security issues experienced on WordPress once and for all.
The platform also attracted us with its simple & clean UI. It's not overloaded with call-to-action buttons, clattered or chaotic interface. Authoring and publishing on this platform is a piece of cake for you. You can have zero technical background but will publish your posts easily.
Last but not least, as a popular online publishing platform, Medium granted us community and visibility. And Pics.io blog finally began to grow.
A change of plans
Overall, our relationship with Medium lasted for 5 long years. But a few years ago, the platform set up a new direction for development. We noticed how our performance was declining.
Medium was removing those features that were important to us and adding those we found redundant. At some point, the platform removed the support of custom domains, for example. And these were really important for us. In contrast, they added an ability to pay for read posts, which was completely irrelevant for us.
As time progressed, we noticed tons of other flaws as well. For example, there was no way to make decent navigation, for example, create a table of contents or connect our posts via internal linking. Plus, we had to format all our tables as images.
But this is only the tip of the iceberg. How about working hard to leverage your SEO, but the traffic (read: all your fruits of labor) goes not to your website but Medium. Since its links are typically nofollow, there is no way for you to build any backlinking partnerships too. Other editors simply won't chase a Medium backlink.
And so Medium generates backlinks and public attention and ranks higher in Google, and you settle for leftovers.
I bet you've also noticed that the number of promotional posts on Medium increased over the years, haven't you? The platform started losing its credibility as a media outlet, along with readership. Other than that, a lot of top-notch Medium publications we used to rely on for exposure were moved or abandoned. It feels like Medium is becoming a shadow of its former glory.
Analytics is not the strong suit of Medium either. They do provide some basic statistics like the number of views, visitors and minutes of reads but this is obviously not enough. For example, you cannot set up third party pixels to track your website conversions.
In a nutshell, Medium stands for a one-size-fits-all platform. So you must play by other people's rules. Your user experience is limited, and you have less control and freedom than you'd have on your own website.
The message is therefore clear: Medium is fine for personal blogging, but not good enough for business. Regardless of how deeply we were attached to Medium, we had to move to a new platform if we wanted our blog to thrive. Frankly speaking, the last straw for us was low-speed content delivery we noticed at the end of 2019.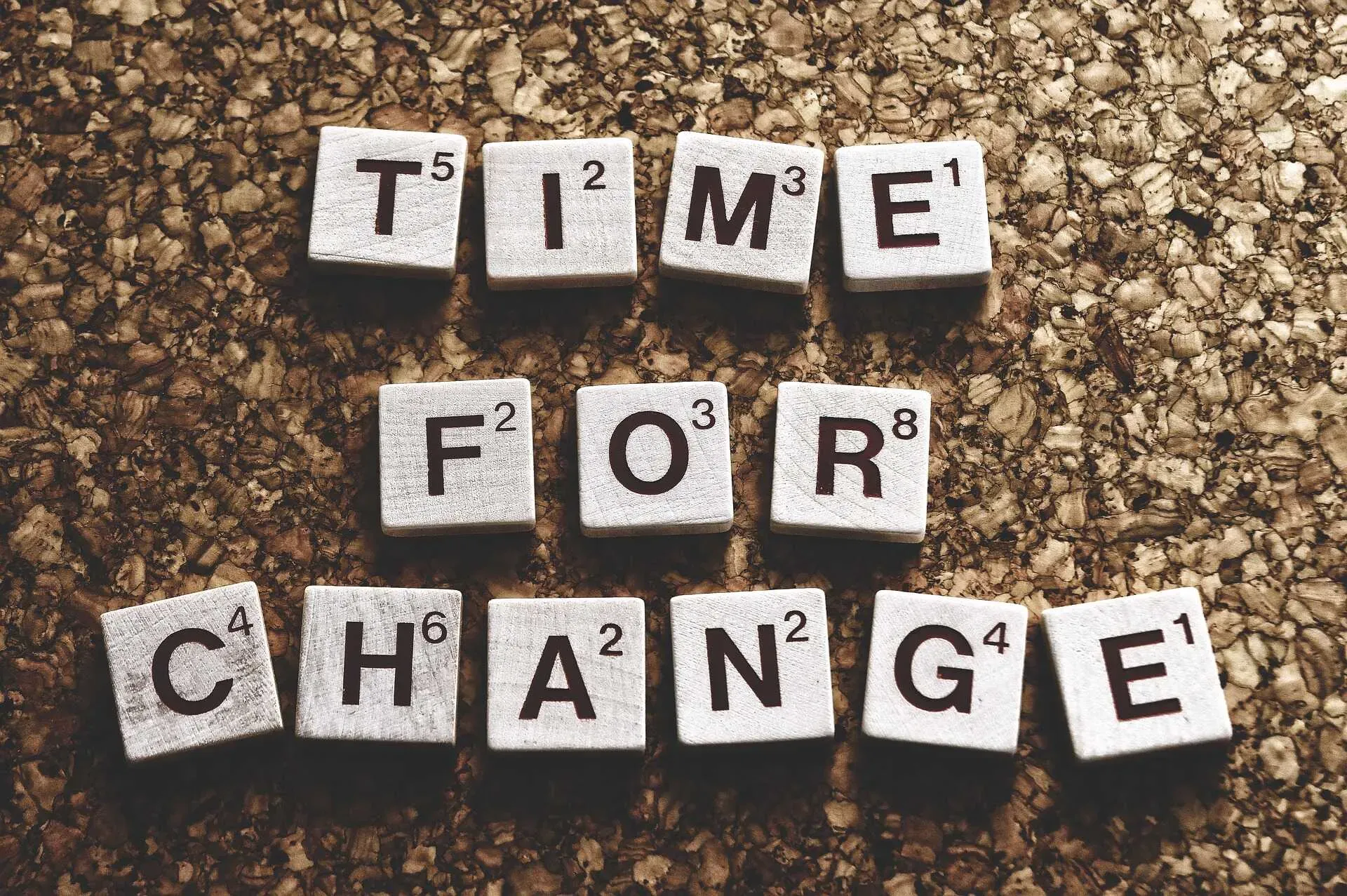 So why Ghost.io & The fuss when you move to a new blog
As you understand now, our decision to leave Medium wasn't anywhere near spontaneous. And so with the same responsibility, we treated the moving itself. We've spent a whole year just to find the platform, which could meet our numerous demands and high expectations.
This time we wanted to make sure we considered everything: SEO, performance, customization, scalability, and of course security. And thus, we reviewed hosted WordPress and a range of commercial hosting platforms like Wix or Drupal. Frankly, you can hardly find a blogging platform that didn't participate in our research. We checked almost everything at all pricing levels.

It was only Ghost.io that lived up to our list of expectations. First and foremost, it's an open-source platform, so you can change, add, and remove almost anything you need for your blog. Secondly, there's an option to self-host the site, and you take complete control over your content and website experience.
Aside from these, there were lots of other benefits in Ghost.io that drew our attention:
A variety of really good ready-to-use designs we could choose from;
Clean and flexible admin interface;
Ease to create content: editing interface design is extremely user-friendly and doesn't have anything that can distract your writers;
High-ranked customization;
Built-in SEO & social sharing tools - we've finally set up the navigation and linked our posts internally;
Excellent performance: Ghost.io is quite fast by the standards of other blogging platforms;
A whole list of different add-ons, from Zapier and Google Analytics to all the variety of social media platforms.
Of course, our moving couldn't run all smoothly, and so we met a range of difficulties and had to invest much effort in solving them. The main challenge we've faced was the need to move our articles manually. Unfortunately, there was no way to do it automatically, so it was time-consuming and cumbersome.
Still we've got a great chance to optimize our content because of this difficulty. On the one hand, we've cleaned up some of our old blog posts, which followed us since WordPress but brought limited traffic. On the other hand, we checked & improved SEO metrics and performance in each of our articles one post after another.
With these measures, we added/updated metadata, alt tags, Twitter & Facebook cards. We've made sure that all our articles had post images, improved and compressed photo and video content. As said, we finally added internal links and contents in our posts, and our KPIs ranked higher.
Naturally, we couldn't do without front-end optimization either. Among the changes we've made, there was removing custom (Google) fonts, replacing theme icons to SVG, and connecting to Google Analytics directly instead of using gTag manager extension.
Last but not least, we've spent some time on petty issues like figuring out how to add tables in proper format, place nofollow and/or noopener links, and upload videos in a way so it didn't affect our position in Google search engine. All our changes were made under the guidance of Google Lighthouse - a simple, automated tool to measure the quality of your webpage.
What did it bring us to?
Fortunately, our efforts were rewarded. And although it's only been a short time since we moved from Medium, positive records are already visible. Here you can compare the lighthouse report results on an article on Medium and our blog post on Ghost.io:


As you understand, our performance and SEO metrics were the first that really took off, which couldn't but bring us more traffic from regular and new users. But of course, numbers speak better than words: in June, 2020, we still had 4691 regular visitors, and this number has grown to 5231 users in one month only.
And what if we compare our latest monthly results to the same month just a year ago? Look through the statistics:

And for sure, increased traffic isn't our only gain. We were also contacted by other bloggers to add/exchange backlinks, which never happened to us on Medium. With this opportunity, we'll increase our DR further in the future. As a bonus, we've also received:
More writing, editing, and SEO options, among which linked posts and adding tables;
A customizable blog theme, which we can easily change via HTML;
More transparent analytics;
SMM integration;
And many more.
So was it worth it? Yes, yes, and yes. We've completed a bulk of changes we needed to optimize our blog, and our first results are very promising. But there is always room for improvement. And so we're still developing our blog, noticing issues here and there and making amends to them.
For this very reason, we expect our metrics to grow further (and we'll try to keep you updated on this matter). But as for now, we're pretty satisfied with what we already have: our readers won't say anymore "Look what I've recently read on Medium." They will mention Pics.io. Plus, the improved SEO - your blogging is fruitless without SEO.
In case you got interested in our product, order a free demo to learn about DAM Pics.io. This unique business management solution works on top of your storage and grants you advanced file organization, sharing, collaboration, and more.
Give Pics.io DAM a try
Free 7-day trial
No credit card required
Set up in 3 minutes or less