Managing digital assets effectively can make a significant difference to your business operations. And manufacturing industry is no exception. Whether it's product blueprints, marketing materials, or training videos, these manufacturing digital assets need to be organized, accessible, and usable.
This article will delve into the advanced features of manufacturing digital asset management that can improve this process. We'll explore the power of AI keyword tagging, the convenience of speech-to-text transcription, and the insights provided by analytics tools. Join us as we unpack these features, demonstrating how a useful DAM platform can transform your digital asset management, making it smoother, smarter, and more efficient.
Basics of Digital Asset Management in Manufacturing Industry
Digital Asset Management system has become an indispensable resource in today's manufacturing industries, regardless of their sector. The core role of DAM software is to centralize, organize, and securely manage manufacturing digital assets, such as product designs, CAD files, product photos, instructional videos, and marketing materials.
As manufacturing companies continue to expand their product portfolio and market reach, they also see a corresponding increase in digital assets. In other words, the more products and product variations they offer, the more they need a digital asset management platform to use all these brand assets effectively. These brand materials are not just limited to internal operations (sales or marketing team) but also stretch across an extensive network of customers, salespoints, distributors, partners, and more.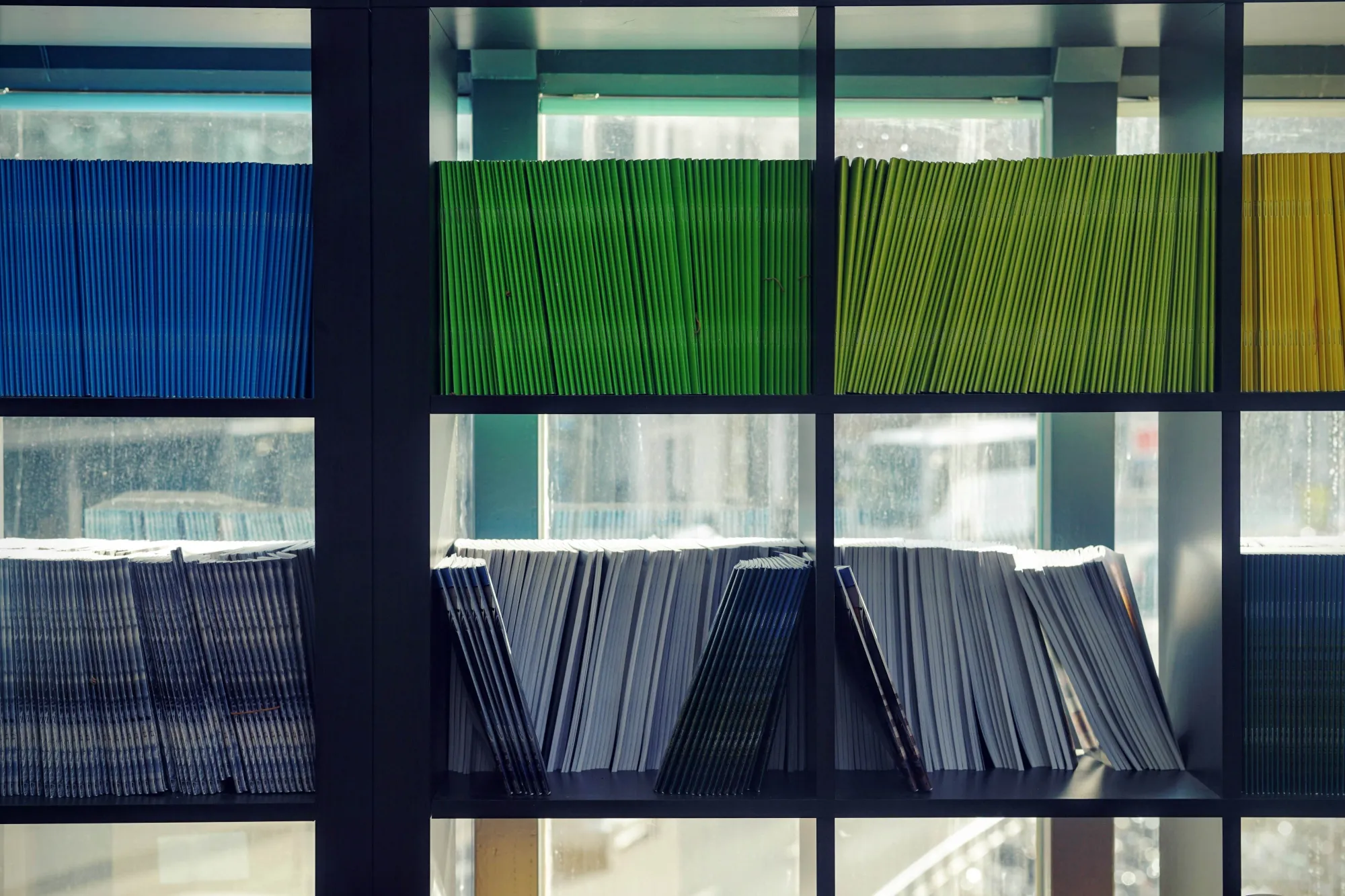 Besides digital assets use for effective marketing, manufacturing organizations can also benefit from a DAM system to distribute assets. That is, to enlarge their network of distributors and retailers and, therefore, increase sales.
No matter if it's automotive industry, textile production, or furniture, all these manufacturing companies deal with tens of thousands of file types connected with their production daily. They need to send or present different product images (various colors, shapes, etc.) and digital content (presentations, videos, and so on) across multiple digital channels not only to potential clients but also to distributors, retailers, and other stakeholders. What's more important, they need to do it quickly.
Imagine, you are in a meeting with a potential new distributor and need to show up-to-date product images you're planning to sell in their salespoint. You could have spent hours preparing for this meeting and choosing the best shots from digital asset library. And, during the very meeting, you probably wouldn't be able to find the necessary media files within seconds.
Fortunately, a quick and convenient search is possible with a proper digital asset management solution. It will save you hours on search and sorting the right assets.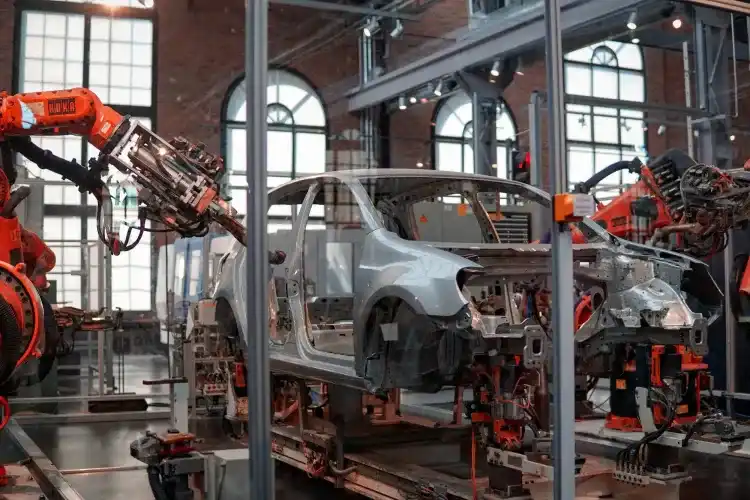 In our previous article that you can see above, we discussed basic DAM system functionality for digital asset management for manufacturing industry. Today, we will explain more advanced features for organizing and managing digital assets.
How to Manage Manufacturing Digital Assets with a DAM Solution
We will start with explaining how AI-powered digital asset management features can benefit manufacturing companies.
AI keyword tagging

Managing digital assets effectively requires robust organization, and metadata - information about each asset - plays a crucial role in this process. Pics.io DAM streamlines this task using artificial intelligence. Our standout feature is AI-powered smart keyword tagging. This function generates relevant keywords automatically for your digital assets, removing the need for manual input.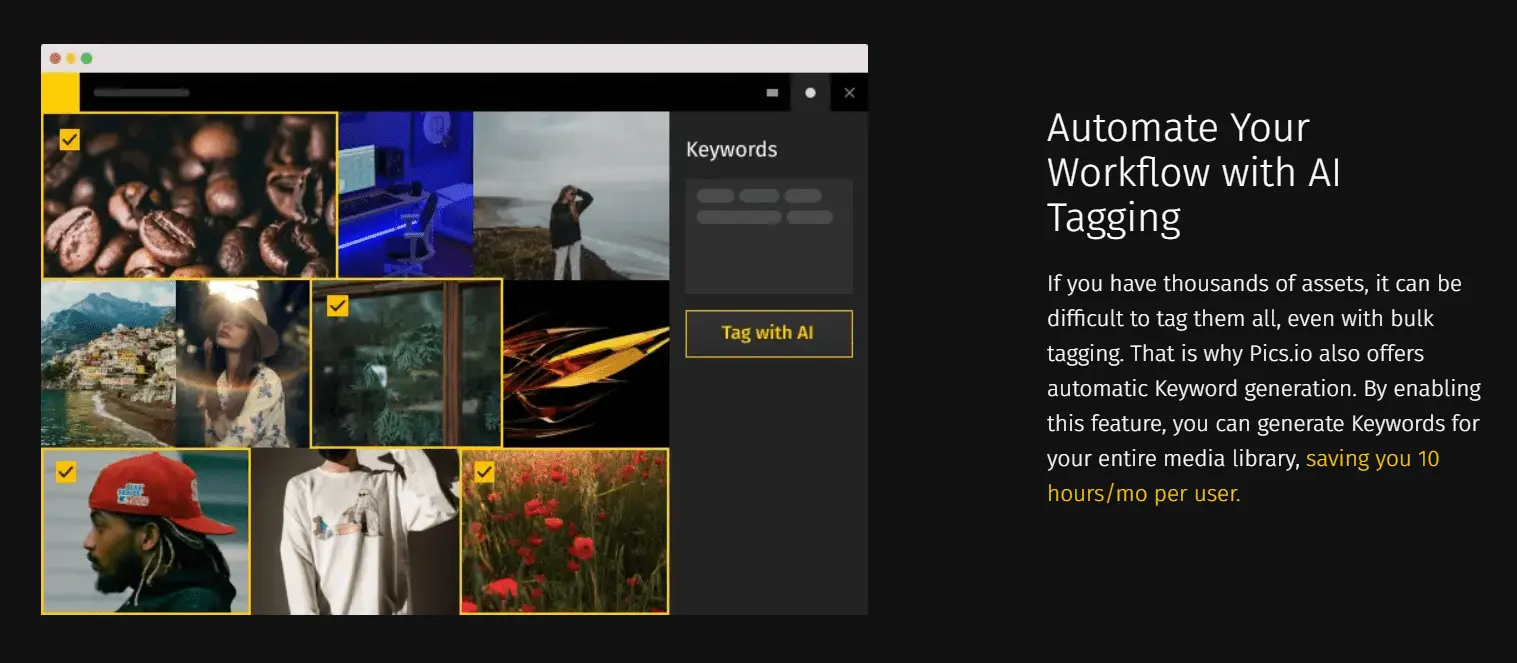 This feature becomes particularly valuable in the manufacturing industry, where companies often grapple with a broad spectrum of product variants – different colors, shapes, sizes, and more. The AI system adeptly processes these details, tagging each product accurately. The result is a swift, efficient search and retrieval of specific digital assets, saving significant time and resources.
Speech-to-text transcription
Manufacturing companies don't only use product images. In this industry, video and audio files are also frequently utilized, ranging from distributor calls, technology explanation sessions to brainstorming meetings. Managing and extracting value from these files can be challenging. And, to help with that, we've created a powerful solution - AI-powered speech-to-text transcription feature.
This tool allows you to swiftly convert video content into text, in multiple languages, aiding in easy content review and repurposing. It significantly saves time as you no longer have to play an entire video; instead, you can quickly skim through the text or search the keywords in text and find the necessary information.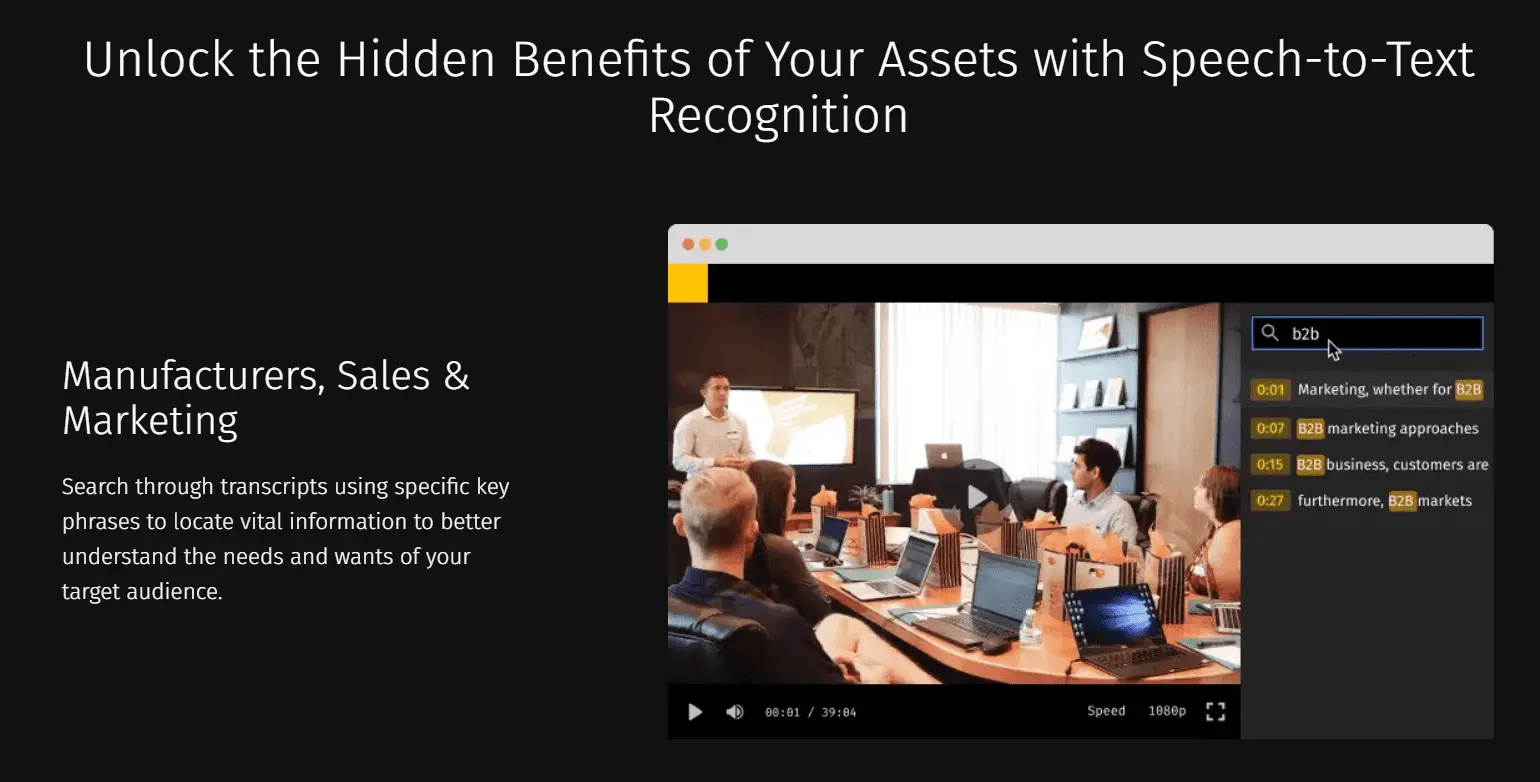 With the option to add comments directly in the transcript using timecodes, this feature also enhances collaboration both within a team and between different departments. For instance, you can tag colleagues at specific points and leave your feedback on issue or ask for their opinion/explanation.
Often, manufacturing companies have multiple departments located across the country, collaborating on various projects and initiatives. Video and audio content, like virtual meetings, product explanations, or distributor calls, are commonplace in such scenarios.
Time-coded comments and tags for team members within the transcript fosters improved cross-departmental collaboration. It enables staff from different locations to quickly understand and contribute to the discussion, saving significant time.
Analytics and Reporting
Analytics and reporting tools in manufacturing asset management can offer substantial insights on asset use and distribution. These tools allow businesses to track the frequency downloads, file size and file type, etc. Consequently, it's possible to gauge which products are in high demand and in what locations.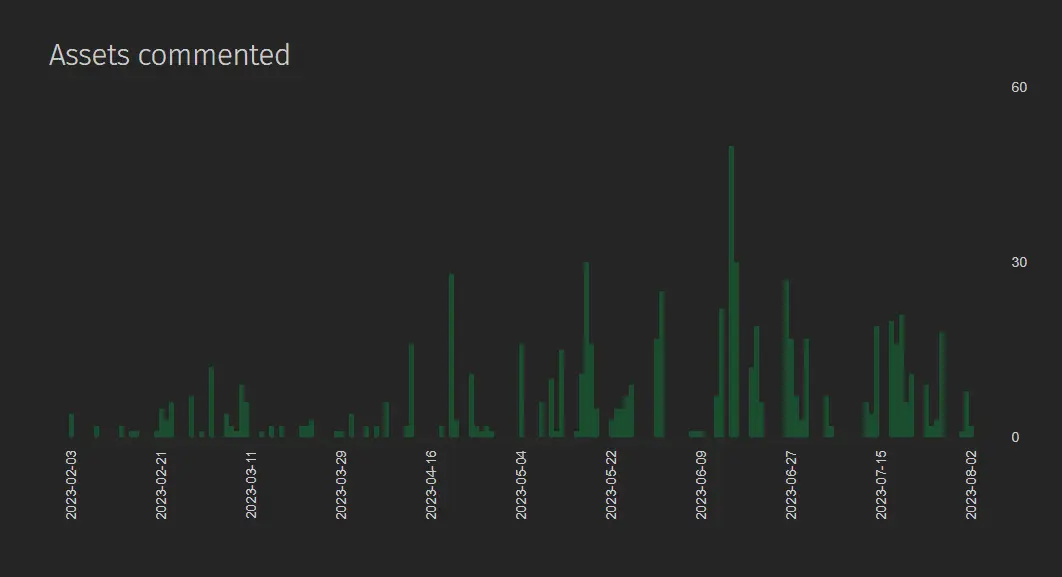 For example, if specific product images are frequently accessed and downloaded by multiple DAM users, it could signify a high interest in those products. Although this data isn't a substitute for direct sales data, it complements it by providing valuable user engagement insights that can be further used in digital marketing for manufacturers.
By harnessing DAM analytics, manufacturing organizations can better understand their product demand patterns. This can assist in strategic decision-making, such as prioritizing certain products or focusing marketing efforts on specific regions.
Conclusion
Managing digital assets in the manufacturing industry is no small task, especially if we are talking about global businesses. However, the use of a powerful Digital Asset Management (DAM) software can make this task manageable, efficient, and even insightful. Advanced features like AI-powered keyword tagging, speech-to-text transcription, and analytics tools each play a critical role in streamlining manufacturing asset management and saving resources.
Embracing these technologies can transform the way manufacturing companies handle their right materials, boosting efficiency and productivity. Companies can devote more time and resources to their core competencies, ultimately improving their market performance, and reaching out to more partners and clients.
Give Pics.io DAM a try
free 7-day trial
Did you enjoy this article? Give Pics.io a try — or book a demo with us, and we'll be happy to answer any of your questions.