If your daily routine is closely connected with constant communication between team members, probably, you meet some of these challenges:
You experience disconnection between your company's departments — it happens that marketing and sales, IT and customer service do not hear each other.
You experience misunderstandings within one team, when project manager, senior marketer and designers do not know where is the last version of the banner for a marketing campaign.
You can't set different permissions within one team, when not all the team members require access to all company's assets.
You fail to collaborate with an international team as there is no opportunity to distribute the company's assets to various parties.
If you meet with these and other challenges during your work on multiple projects — digital asset solution like the one offered by Pics.io is here to help. A digital asset management system can dramatically improve project workflow and assist with common project challenges. By giving self-serve access to assets with a DAM, anyone on the team will be able to find assets more quickly and efficiently, while moving projects along.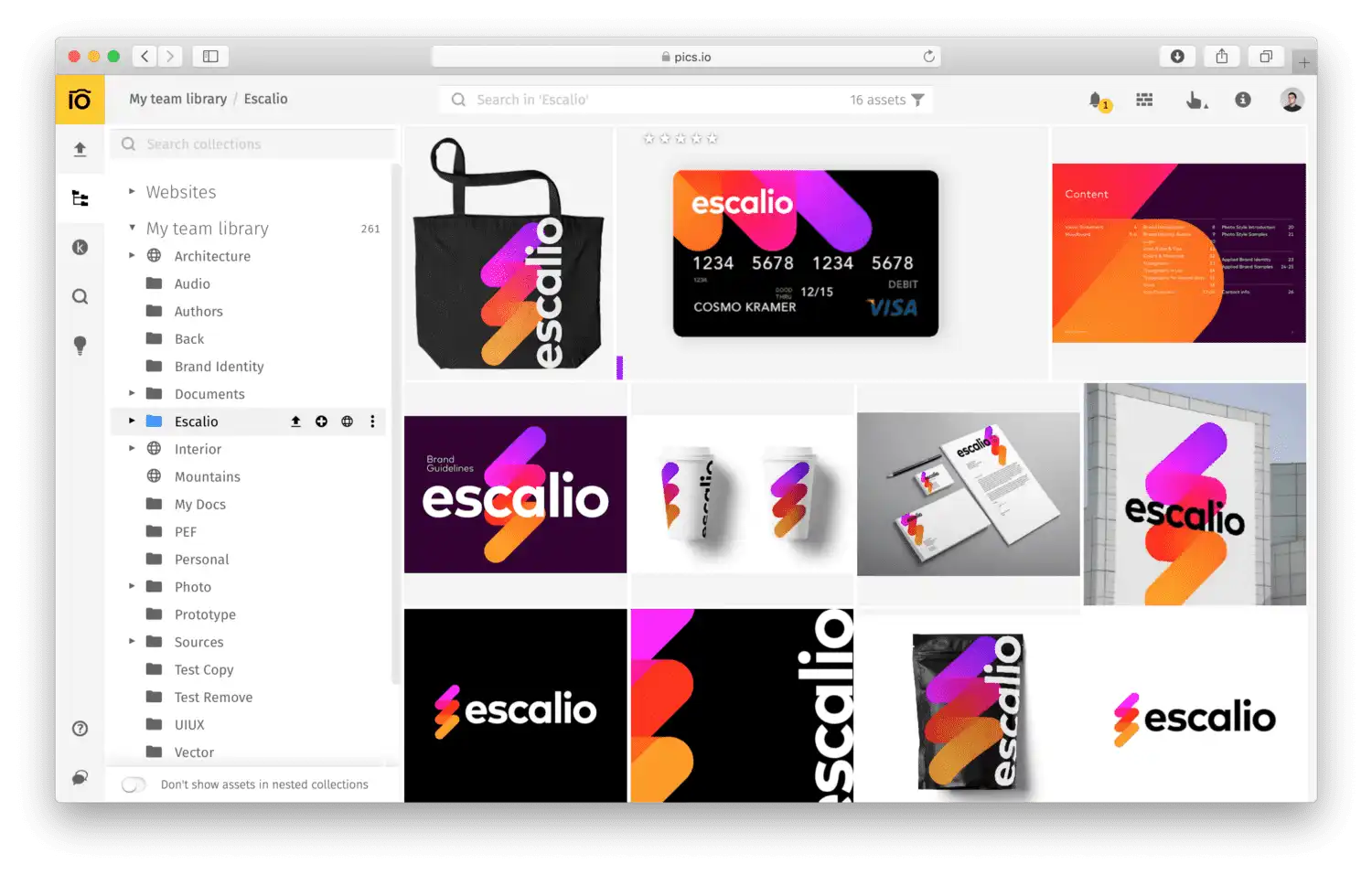 The benefits of a Pics.io DAM for team collaboration
Increased efficiency of internal processes
With project managers typically manage multiple client projects at any given time, it's extremely important to be able to access and find your content quickly. With a DAM, project managers and designers can easily organize and access client content by keywords, colors, categories and more.
Enhanced team collaboration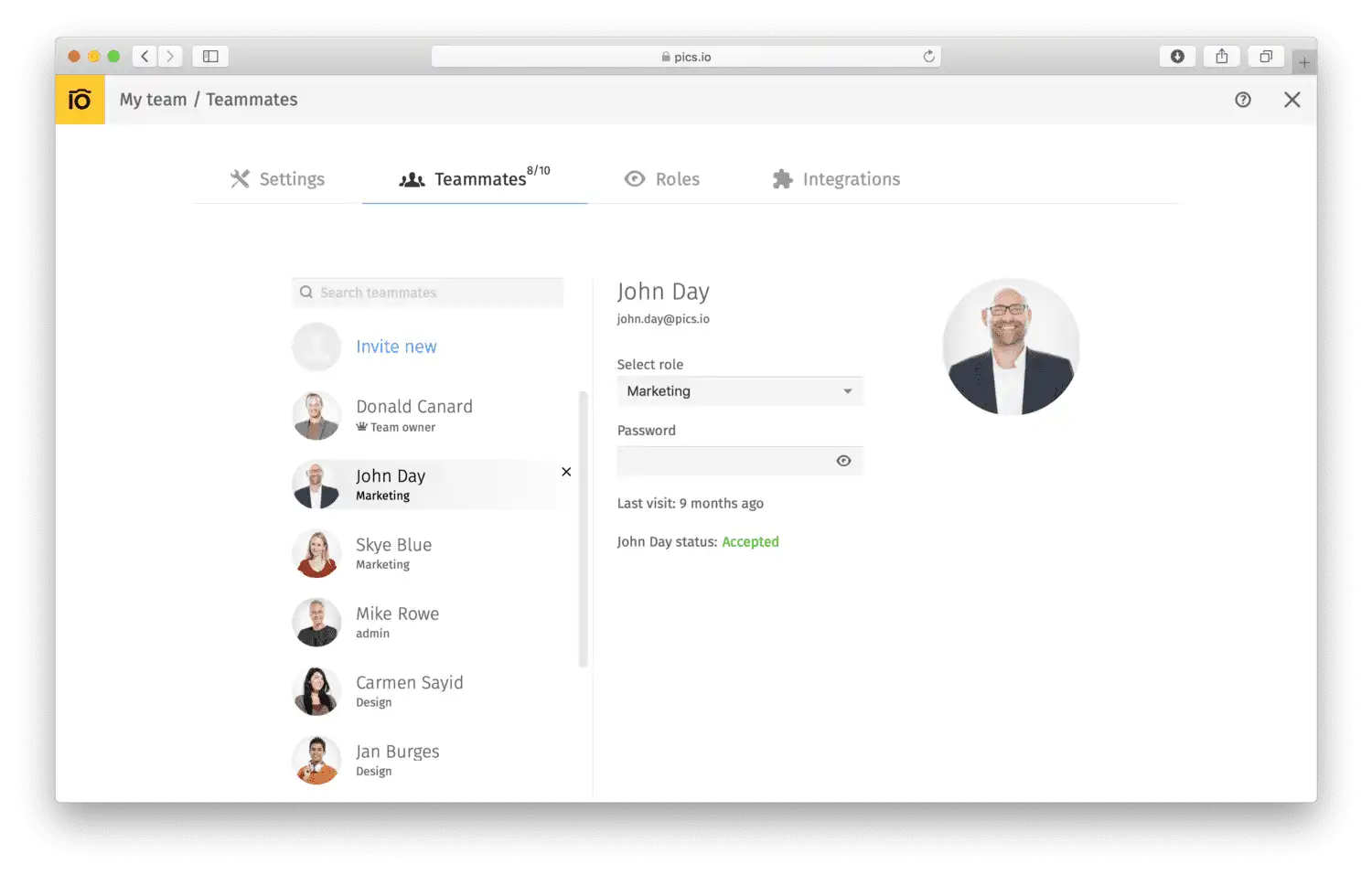 As multiple parties are involved in each creative project, effective collaboration is key. Users can easily access approved content from the DAM library. This allows users to find and view assets, maintain version control, distribute proofs, speed up the approval processes and more. With a DAM, content is easily accessible and adaptable, which encourages collaboration across various teams.
You don't have to use any other tools to discuss files related to one or another project. Pics.io allows you to communicate with your teammates right in the app. Whenever you need your designer to correct the mockup of the landing page for the website, it's not necessary to contact him/her via messenger or email. Just assign the necessary tasks associated with the particular assets to this person right in Pics.io.
Improved time-to-market
With DAM-integrated creative tools, like Pics.io, you can synchronize work-in-progress assets between your desktop, local servers and cloud library. Assets will be automatically updated and distributed easily to various parties, saving time from searching for the most up-to-date version.
Easily protected and managed creative content
With folder categories, you can ensure all campaigns are organized with custom access, permissions and user rights. This will safeguard marketing materials and protect form improper access, while allowing everything to be kept in a single location using a multiple-library structure.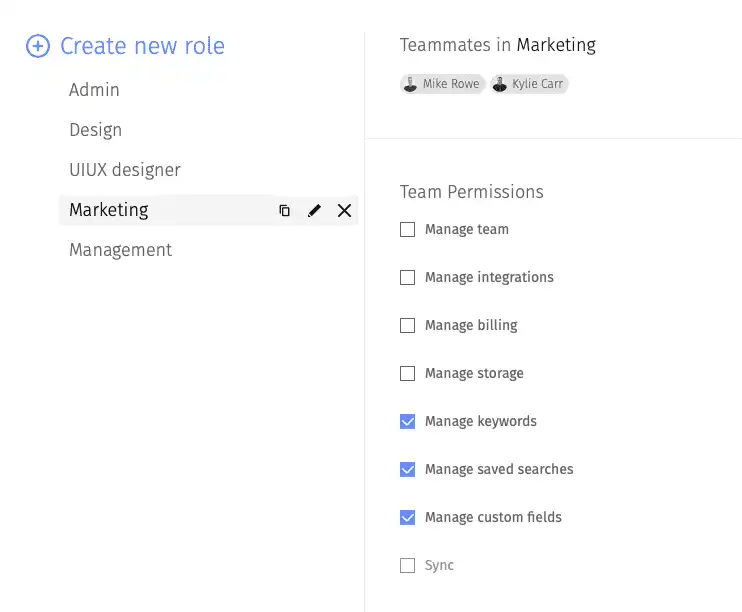 It's possible to create different roles and configure team and granular permissions, depending on your business needs. Imagine you have Marketing department, Development team, designer and a person responsible for billing in your company. In Pics.io you may create the corresponding roles and configure team and granular permissions.
As well, if you need to limit access to some folders, so the files from them won't be visible to the people who have this role assigned. It's possible to give any kind of permissions on any level of the collection hierarchy.
Get Some Useful Tips on teamwork organization in Pics.io
All you need to streamline your team collaboration is just to invite colleagues to your Pics.io team and assign the corresponding roles to them. It will help to structure your teamwork and speed up the working process. Learn how to invite colleagues to your Pics.io team in our Help Center.
The next step is to set up the permissions for the members of your team. It will help you to keep the integrity of your digital library and protect it from unauthorized or harmful actions. Whenever you invite a new person to your team in Pics.io, you have to select a role for a newly-invited teammate. The role you assign determines the scope of their permissions, their access to certain assets, features, and tools available in Pics.io.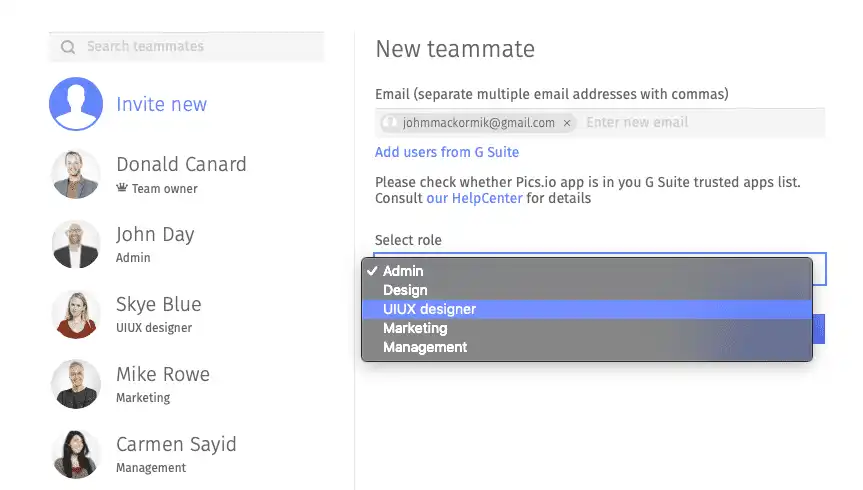 To create a new role, please, select Add new in the combobox of Permissions. By default, the role of the first teammate you invite is 'admin'. You can change it at any time. There are two types of permissions which can be configured for a role in Pics.io: team permissions and granular permissions for allowed collections. It is possible to provide your teammates with access to particular collections (subcollections).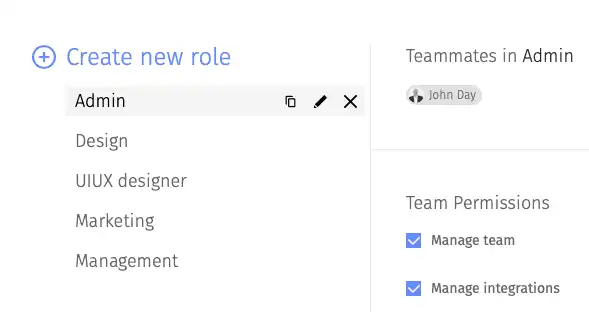 It allows to give any kind of permissions on any level of the collection hierarchy. You may control permissions of what your teammate can do in a particular collection. If you need to assign a role to multiple teammates at once, you need to select them.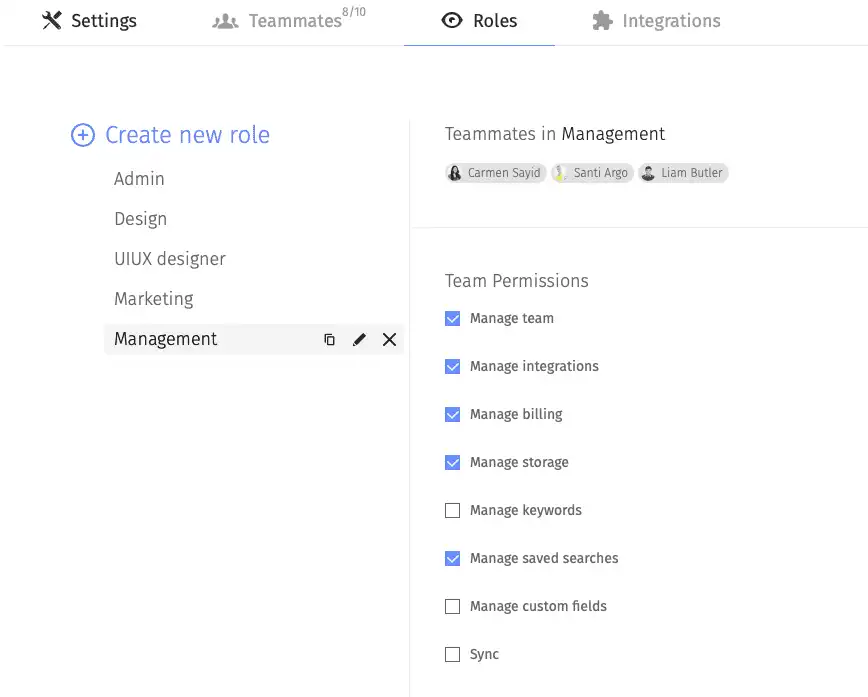 Check some of the permissions examples in Pics.io
At the moment Pics.io supports the following list of permissions for your teammates:
Manage websites that enables a teammate to create and manage public websites from collections
Sync that enables a teammate to perform sync pics.io library to/from Google Drive
Share collections that enables a teammate to share collections with other Pics.io users (outside of team)
Add new keywords that enables a teammate to create new keywords. The teammates can use existent keywords only if not set
Upload that enables a teammate to upload new media to Pics.io library
Edit custom fields schema that enables a teammate to create/edit/delete custom fields
Manage team that enables a teammate to invite/remove team members and edit roles
Let's illustrate the work of this permissions on the real work example:
For example, imagine your workflow rely on an idea that one group of users should have the ability to add files to the library, other group will set keywords and third group will create websites. In this scenario as a team owner you can create 3 roles:
Upload role — to add new assets to your company's library. For this purpose we need a role with enabled Sync and Upload permissions.

Editors role — to add new keywords to the images and edit custom fields for the existing assets.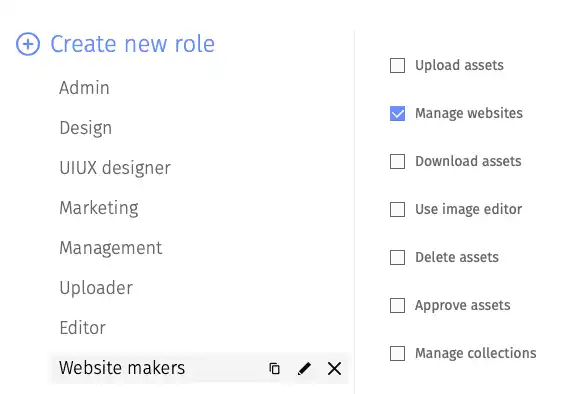 Website creators — to have the ability to create and edit websites.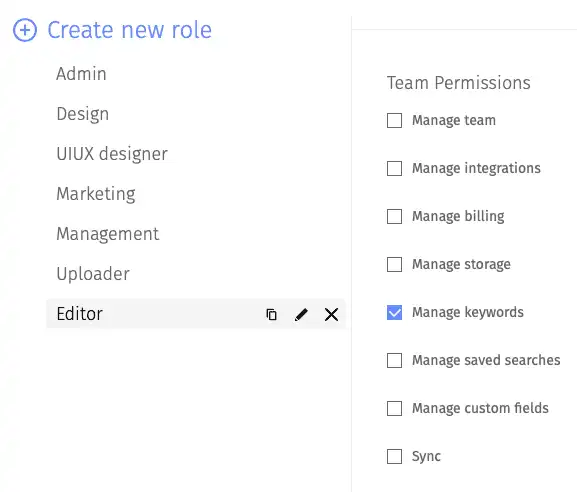 As you can see in this example, multiple roles within the team require different permission for its members. Such approach will allow you as a team owner to control which collections users of your team have access to and what they can do with them. Also, we recommend to have one or two people who will manage your Google Drive account and the working folder connected to Pics.io service to avoid losing of all the files and info about them by mistake.
---
For more information on how to organize your workflow using roles and permissions consult our Help Center. If you have not yet tried our DAM solution, please explore it now and share this article with your business partners and colleagues who also experience challenges in their teamwork.
Give Pics.io DAM a try
Free 7-day trial
No credit card required
Set up in 3 minutes or less