For sure, Google had done a great job creating top-ranked cloud storage solutions with a million-user client base. Still, many users get confused about the difference between Google Drive and Google Cloud Storage.
Although the two cloud storage options offered by Google often get lumped together, Google Drive and Google Cloud are different in many ways. And it's critical to understand this distinction between them to make a conscious decision.
In this post, we compare Google Drive vs. Google Cloud for our readers to be able to choose the one appropriate for their business needs.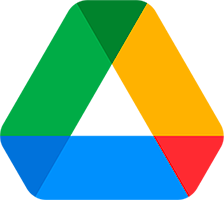 What is Google Drive?
Google Drive is a number one cloud storage service for file storage and synchronization developed by Google. The tool comes with seamless integration with other Google apps (e.g. Docs, Sheets, etc.) and provides users with the opportunity to store and access files anytime, anywhere.
For more features and increased security, businesses choose to upgrade to Google Workspace, which is the best project management tool to integrate with your Google Drive.
Similar products: Amazon Drive, Microsoft OneDrive, Dropbox.
NB: Read our complete guide to uploading files to Google Drive.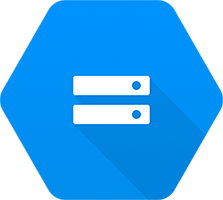 What is Google Cloud Storage?
Google Cloud Storage is online cloud storage provided by Google to developers to store and manipulate data directly on Google's infrastructure. The storage comes as a part of the Google Cloud Platform known as a suite of public computing services delivered by Google to write, build, and deploy cloud-hosted apps.
In its essence, Google Cloud is a server-based cloud storage service, which means that a user needs a technical background to work with it.
Similar products: Amazon S3, Azure Blob Storage, IBM Cloud Object Storage
Difference between Google Drive and Google Cloud Storage
Google Cloud vs Drive: The basics
Google Drive is an end-user storage product for both individual and corporate users. It has free and fee-based storage plans so the company can buy as much space as they need. Once you become a paid user of Google Drive, you'll get an automatic upgrade to a Google One user.
In contrast, Google Cloud Storage is not an end-user product. Its audience includes developers and other professionals comfortable with using command-line tools. This is an enterprise-level solution for online file storage used by businesses for application development.
Google Cloud vs Drive: Storage
Google Drive has two storage plans. 15 GB is delivered to you for free. Then, you become a Google One user and can buy almost unlimited storage space.
No free storage is available for Google Cloud users, but you can buy unlimited storage space if needed. Another difference is that Google Cloud works based on a Pay As You Go model so you'd be paying only for the storage that you actually used.
Google Cloud vs Drive: Functionality
Data storage is the main function of Google Drive, though many users also praise its collaborative editing and file sharing capabilities. Besides, the tool smoothly integrates with other Google services, including free web-based apps for creating documents and spreadsheets. That's basically it.
It's a whole different story for Google Cloud, which was designed for large enterprises and, therefore, has much more extended functionality than Google Drive. Here users have advanced data management and organization capabilities through buckets. Plus, there is a list of unique features unavailable for Google Drive users:
Geographical specifications for where to store your data
Native sync tool
Access to data snapshots
Versioning
Metadata management
Opportunity to resume broken uploads if happened
REST API support for business app integrations
Data compression to save storage space and improve upload speed
Ability to retrieve deleted or overwritten data
Google Cloud vs Drive: Pricing
The price for Google One storage starts from $1.99 per month for 100 GB. (This is after you have spent 15 free GB.) The maximum amount of space you can get is 30 TB for $299.99, though you're free to negotiate if you need more storage. Also, keep in mind that tariffs are more attractive for Google Workspace users.

Google Cloud has a more varied pricing model. There is no fixed pricing, but also storage is not the only thing you're paying for. Add here the number of operations and ongoing traffic. Overall, there are four tiered storage types you can choose from:
| Tariff Plan | Functionality | Pricing |
| --- | --- | --- |
| Standard | Instant access to data | $0.02-0.036 per GB |
| Nearline | Longer response time, 30-day minimum storage duration | $0.01-0.02 per GB |
| Coldline | Lowest response time, highly durable, 90-day minimum storage duration | $0.004-0.014 per GB |
| Archive | Cold data storage and disaster recovery, 365-day minimum storage duration | $0.0012-0.005 per GB |
NB: Read more on Google Drive vs Google Cloud pricing options here.
Google Cloud vs Drive: Security
As a reputable company on the market, Google pays lots of attention to security and data privacy so all its products are very secure. Google Drive, for example, has two-factor authentication, encrypts the data stored on its servers, and allows you to password-protect the content.
Google Cloud users benefit from even wider security measures. Here there are granular IAM permissions, the OAuth protocol, encryption by default, at rest and in transfer.
Google Cloud vs Drive: Scalability
Of course, Google Drive is not the best tool to scale your files. As soon as you upload more assets, lots of digital asset management problems appear. With your digital library growing over time, it becomes difficult to access files in Google Drive, organize your assets, and navigate between them.
Google Cloud provides cloud users with more scalability to meet their growing demand. It's designed to handle large amounts of data and allows working with content at scale. At the same time, don't forget that users will need technical skills to be able to work in Google Cloud Storage.
Google Cloud vs Drive: Ease of use
Ease of use is probably the main reason why Google Drive is the most popular cloud storage on the market. Google Drive has a clean and intuitive interface, with large and bold icons for more visibility. Even first-time users agree that its interface looks nice and easy.
Google Cloud is just the opposite of Google Drive when it comes to usability. Due to its command-line interface and access via Console, the storage is very difficult to manage by a non-technical person.
Google Cloud vs Drive: Performance
Both cloud storage solutions have fast and stable performance. Of course, some glitches occur from time to time, but these can be solved easily. Also, the opportunity to specify the location where to store assets gives Google Cloud users some advantage over Google Drive users at first glance. Still, there is a range of ways of how to speed Google Drive upload if needed.
What's the verdict?
As you see, none of the cloud storage is ideal. Google Cloud and Google Drive have their benefits and drawbacks, and the choice of the storage providers should meet your needs and requirements. Here are a few tips to use.
Use Google Cloud Storage if:
You have one or two developers whom you could delegate managing the storage;
You're developing the app on top of Google infrastructure;
You're dealing with big data needs like server backups and hosting;
You're an enterprise-level company growing in tremendous tempos now.
Use Google Drive if:
Your team is mostly composed of general users like marketers and designers;
You're already a Google Drive and/or Google Workspace user;
You don't want anything else except for storage to interfere with pricing;
You're a small or middle-sized company, and your budgets are limited;
You're a non-profit organization – Google usually has good deals for NPOs.
Sure, Google Cloud Storage beats Google Drive in terms of digital asset management, though it comes with the involvement of development. Won't it be better to connect an advanced Digital Asset Management solution and have the main features in place for the costs of Google Drive, plus DAM?
Pics.io DAM allows managing digital assets in the most effective way, and it works on top of your Google Drive storage. File organization, advanced search functionality, and sharing – anything you might need to keep your digital library neat and easily accessible. Plus, no programming is involved in this case.
If you're hesitating to choose Google Drive as your cloud storage or you're not ready to say goodbye to Google Drive because of its digital asset management issues, Pics.io DAM is the right solution here. Schedule a free demo with us, and we'll discuss the details.
Give Pics.io DAM a try
Free 7-day trial
No credit card required
Set up in 3 minutes or less