Updated January 2020
Organizing files at work is a pain in the neck for designers. At first, we all aim to group assets in folders, give them comprehensive names, and make sure nothing slips through the cracks. However, over time, tens of images turn to hundreds, then thousands — all of a sudden, our hard drive is a pile of incomprehensibly named drafts and revisions.
I mean, who among designers can't relate to this?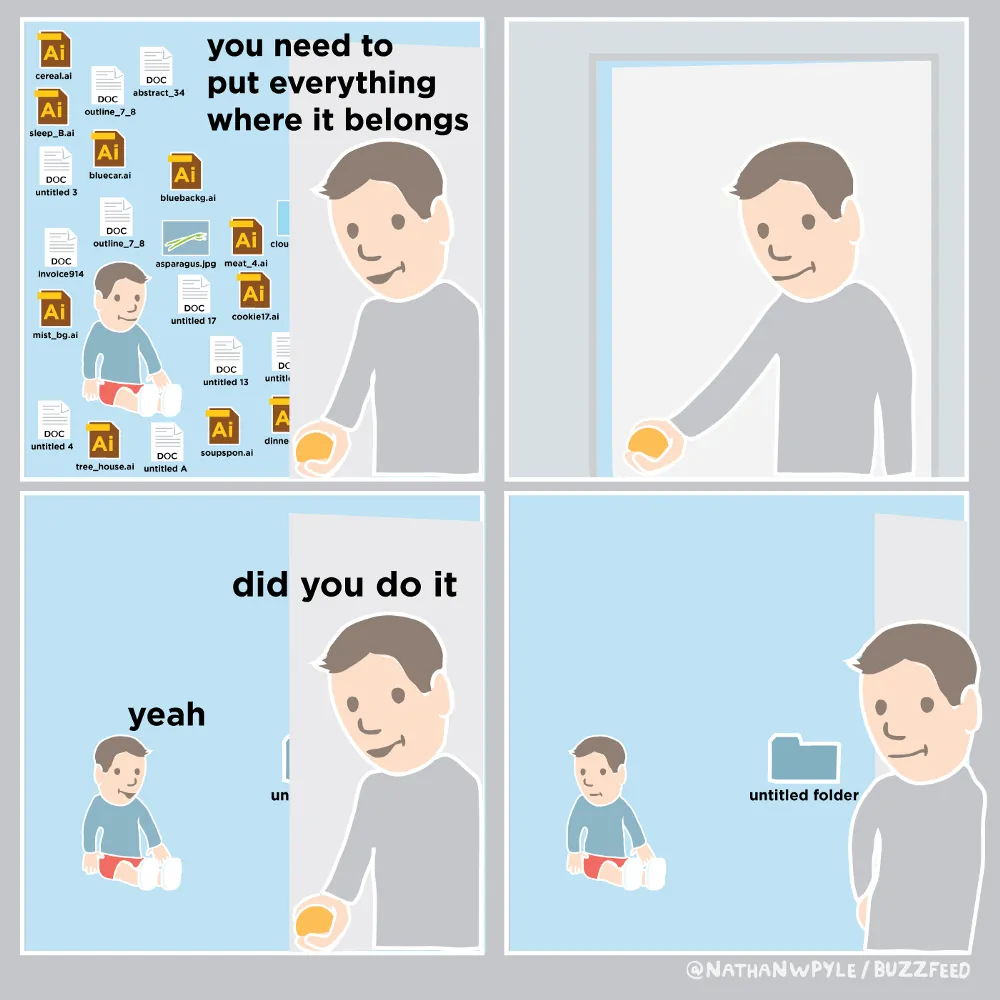 Jokes aside, poor asset management is actually highly counterproductive — according to statistics, 82% of all office employees associate a poor filing system with low work efficiency. The risk of accidentally deleting a needed file from the local drive picture storage is too high as well — this means losing months of work and getting in trouble with a client.
Even if you are not a data nerd, taking a look at smarter ways to store your work will make the world of difference. In this post, I'll explore the benefits of organized digital asset management and review the most common ways for designers to store files.
Chaos and Madness of File Management
In my experience, the file organization is what makes a difference between beginners and professionals. When a novice designer starts working on a project, he's confident about remembering the names of all assets and drafts. When a professional gets to work, he realizes that the number of drafts and project revisions will grow over time — so he creates naming and storage conventions.
Not keeping track of your assets is not the only problem designers face: Here's a rundown of the most common issues creative teams struggle with:
1. Making a mess of duplicates
As creative people, we often can't be bothered with naming conventions and deleting irrelevant revisions. That's why a computer of an average designer is typically full of the following:
Project-Design-V1
Project-Design-V2
Project-Design-Final
Project-Design-Final2
Project-Design-Final3
Project-Design-RealFinal
Project-Design-RealFinal2
Over time, differentiating between file versions becomes harder — designers need to create longer names or move drafts to new folders.
Having too many duplicates makes identifying the final version extremely difficult — you no longer remember the name of the final-final-final draft a client was supposed to get.
Also, take a look at our Smart File Organizer e-book to get the most efficient tips on file structure.

2. Not communicating with the team enough
Unfortunately, most designer tools aren't collaborative by nature. That's why it's hard for creative directors to review their peers' work, leave real-time feedback, or track project progress. Designers also struggle from not being able to get approval on small edits — they have to constantly re-iterate drafts and redo their previous work from scratch.
3. Scattering drafts on different devices
Another common problem I've seen designers face is not being able to access all their work at once. I'm sure you've heard "Shoot, I edited this file on my office laptop" or "I can't open it on a smartphone — it's on my home PC" at least once.
This device-dependence really hinders designers' flexibility — they can't edit drafts on the go or quickly access each other's files on team meetings.
4. Losing your progress
Backup is a huge problem for designers who are storing their files on a hard drive. While some editors (like Sketch) update files automatically, others require you to save files manually. There are plenty of things that could go wrong and make you lose your work — a power outage, a device malfunction, and so on.
Unfortunately, I've met more than a handful of designers who stored assets on their PCs only and had a hard time restoring their work once the computer broke down.
5. No sense of control over your assets
Designers work with different files and formats. I'd even say too many different files and formats. Here are just a few examples of design files:
Images & videos;
Icons;
Fonts;
Animated graphics;
Background images;
Photoshop (PSD) & Adobe Illustrator (AI) documents;
InDesign (INDD) files;
PDFs;
etc.
And as soon as there is a mess with your file structure, a feeling appears that everything is falling apart. And so you're no longer the boss in the house (or in the cloud).
Even worse, this sense of lost control over your assets could extend to your artwork. And thus, you might lose confidence in your decision-making. So as they say, keep a clean house (= organize your computer files) and keep a clean heart (= get rid of any uneasiness, having no sense of control over your work).
How Digital Asset Management Can Help
The good news is that there's a solution to all common organization problems designers face — consider giving graphic design software a try. These file manager platforms are a one-stop-shop for editing files in teams, sharing them with clients, locating a needed asset, and creating a structured storage system.
Here's how digital asset managers make a difference for designer teams:
Support all file types. By the DAM definition, these tools are designer-oriented. They allow you to preview RAW, Photoshop, Sketch, Premiere Pro, InDesign, and other assets. Thus, you will not have to convert your work to a different format, struggle with entity multiplication, or change formatting when sharing a draft with your team.
Facilitate file navigation. DAM tools have a metadata editor for assets meaning you can add relevant data to a picture and improve sorting through your work. For example, a photographer can specify the date and location on which the picture was taken or the equipment he used. If you use stock photos as well, being able to add metadata with the license expiry date to every picture is extremely convenient.
Offer version control. DAM tools make it easier for designers to manage drafts and revisions. These platforms save all versions of a file under the same filename — you will not have to deal with "draft1", "draft100500" assets ever again! Instead, you can choose different revisions, set one the revisions as current, approve the final revision and exchange edits and comments with teammates, and deliver a fully polished design to your clients.
Approve drafts in teams. Digital asset management seamlessly integrates collaboration into all stages of web design. For one thing, you'll have a single centralized system that stores all your assets. You'll be able to invite colleagues to edit, view, or download your work (top-notch systems have flexible permissions to help you limit your peers' access to your work). Advanced digital asset management platforms offer customizable templates for sharing your work with clients and partners — you'll be able to share final designs with others in the form of a sleek website.
These features alone are enough to consider moving from an on-premises or FTP file storage to a digital file manager app. However, if you want to have even more power over managing your work, take a look at the advanced tools digital asset management tools offer:
Tagging. DAM solutions are the epitome of photo organizing software. You can both create a vertical structure — a file hierarchy with parent and children folders — and a horizontal one thanks to tags and keywords. Advanced digital asset management platforms let creators come up with custom fields and find pictures by entering these labels into a search tab. Some even go as far as to label assets automatically by what's in the frame using artificial intelligence.
Assigning tasks. Distributing the workload is much easier when you use digital asset management. If you want a junior to fix edits or wouldn't mind feedback from a senior, tag a teammate in a comment to assign a new task to him. Such an efficient collaboration system helps creative directors avoid miscommunication and know who's handling each part of the project.
Integrations. Designers work with a wide range of tools — prototyping, editing, and photo organizing software. Often, we use platforms that help publish our work on social media as well. As the toolset becomes broader, it gets harder to navigate. The good news is, DAM software can seamlessly connect all the tools you use for asset editing, publishing, and task management in one. Top-notch file management solutions are integrated with Adobe Creative Cloud, Google Workspace, and other platforms. It's highly convenient to use a platform that supports Zapier since you'll be able to create custom integrations.
5 Levels of File Management For Designers
There are several ways to handle design files — some of them are inefficient and will make you look like an amateur while others clearly set you apart from others as a know-it-all professional.
Let's take a closer look at common ways to handle digital assets  and best practices organizing computer files — from basic to advanced ones.
Level 0. Storing your files on a computer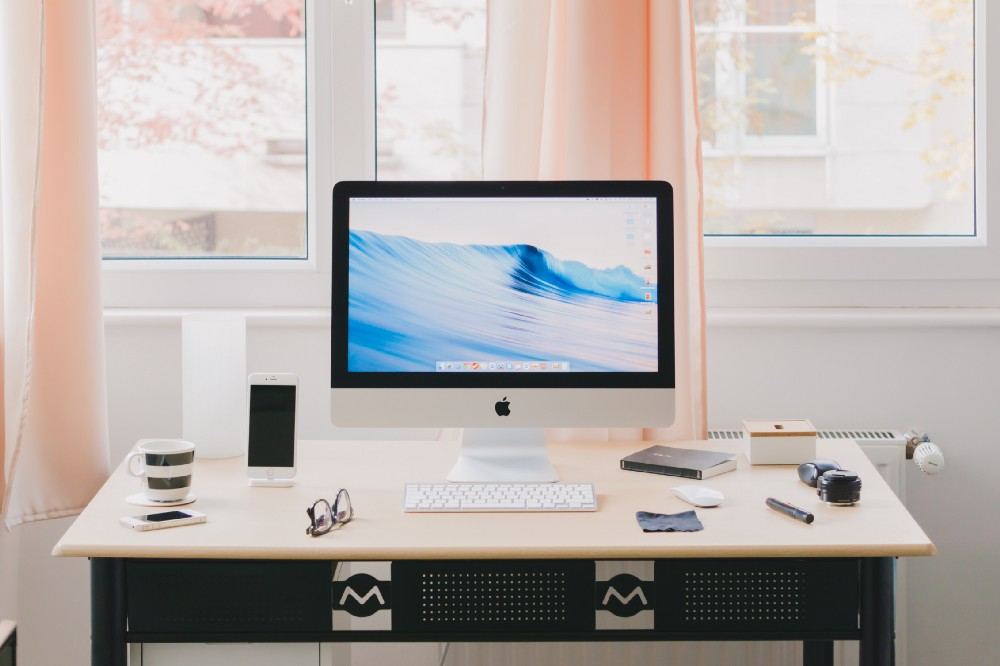 Your PC is not the safest, nor most convenient way to store your creative work. The risk of losing a draft is too high, it's hard to collaborate with others, there's no convenient tagging system for managing multiple folders. That's why it's a level zero of file storage, used mainly by amateur and novice designers.
What a PC storage offers:
You don't entrust your files to a third-party vendor.
You can easily access files offline.
There's no need to invest in picture organizing software.
What PC storage doesn't offer:
A flexible file management system.
A way to edit assets in teams and track updates in real-time.
Backup safety — there's always a risk of losing your work in case something happened to your computer.
Accessibility — storing files on a local drive means you won't have a way to access them everywhere.
Level 1. FTP storage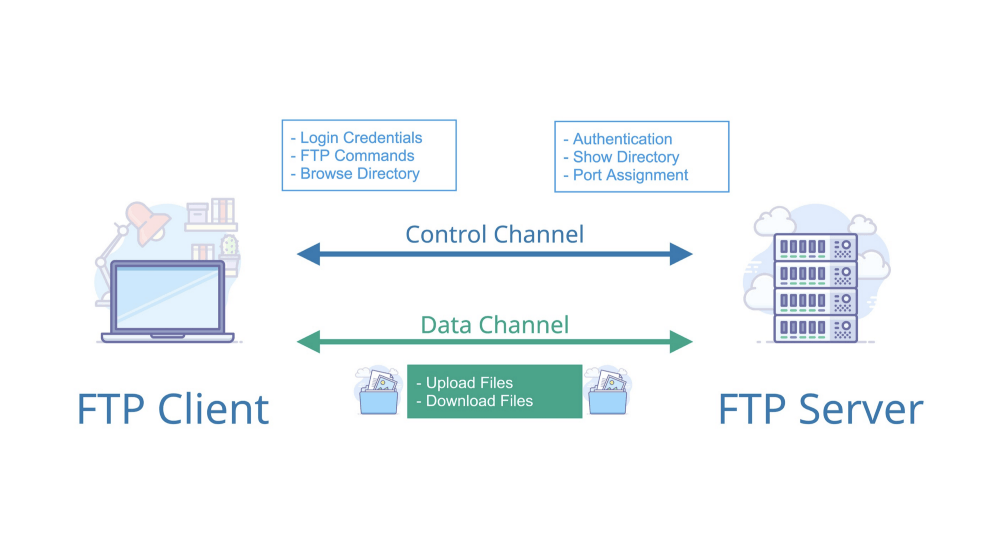 File transfer protocol is an outdated method to manage files — however, some designer firms use it to this day. While FTP has its own advantages (allows uploading large files), the drawbacks clearly outweigh the benefits.
What FTP offers:
Large storage.
Ability to upload multiple files simultaneously.
Automated data uploading (scheduled file transfers).
What FTP doesn't offer:
High-level security protection. As file transfer protocol shares usernames and passwords in plain text, inherently, it's not a safe way to store assets. Some vendors use encryption to give users more security confidence — yet, it's not a universally implemented practice.
Ways to track your team. There's no way to tell which teammate uploaded an asset, leave comments, approve of edits, or compare different versions of the same file.
Control — as you store all the data on a hosting server, a hosting provider will have full control over the team's files.
Level 2. Cloud storage platforms: Google Drive, Dropbox, etc.