The global eCommerce market will reach $5.55 trillion in 2022 due to a surge in online purchases post-COVID. However, if there is one thing eCommerce businesses continue to struggle with, it's generating better leads.
Online retailers spend a lot of time and money trying to drive website traffic, but conversion rates sit at 1–3%.
These low conversion rates could stem from various reasons, including poor website design, an inefficient checkout process, ineffective website copy, low-quality images, lack of clear CTAs, and more.
eCommerce lead generation is competitive, but with a few unique strategies in place, you can gain an edge by attracting quality traffic to your website and moving it through the sales funnel until they turn into paying customers.
In this post, we'll share seven simple strategies to help you generate better leads and increase sales for your eCommerce business.
Let's dive in.
7 surefire ways to generate better leads for your eCommerce business

Having a steady stream of customers is critical to a successful eCommerce business. Especially if you ever want to sell your online store.
That's where lead generation comes into play. But is it enough to generate leads? Not necessarily. Quality is sometimes more important than quantity.
In fact, 61% of marketers say generating quality leads is one of their biggest challenges, so you should also focus on lead quality.
But if you're still struggling to score quality leads on your eCommerce website, try these strategies:
1. Focus on search engine optimization (SEO)
Organic search is still the number one traffic source, and there's no denying it.
But as competition intensifies, driving traffic based on organic search takes time and effort. So, like any other business, you should also focus on SEO.
39% of all eCommerce traffic comes from search engine hits, so with the right SEO strategy, you can also get your site to rank on the first page of SERPs. SEO not only helps drive more traffic to your website, but it also helps you pre-screen your prospects.
Your website often receives clicks from people who aren't ready to buy or aren't sure if your eCommerce site will meet their needs.
For example, they need help finding information or moving them through a sales funnel before clicking on a product page.
So use SEO to help put your content with the correct information right in front of them to help make a purchase decision.
2. Publish high-quality content
Most eCommerce businesses prioritize paid advertising and social media for generating leads.
But in doing so, they forget to focus on the most important metric that helps them achieve true marketing ROI across the sales funnel: content marketing.
Content marketing involves publishing relevant and valuable content to attract, retain and engage your target audience. Content drives traffic to your website and generates 3x more leads than outbound marketing while reducing costs by 62%.
Most importantly, focus on creating and optimizing quality content around relevant long-tail keywords that your customers are searching for. Take it one step further by aligning your content with the various stages of the buyer's journey.
For example, if you sell furniture, write a blog post about how to choose the right size table for any dining room. This type of content attracts visitors in the awareness stage of the buyer's journey and helps build brand awareness.
For visitors in the consideration stage of the buyer's journey, focus on a product comparison blog post where you rank the best mid-century modern dining tables on the market. Rank your table as number one on the list and highlight the details that differentiate your product from the rest.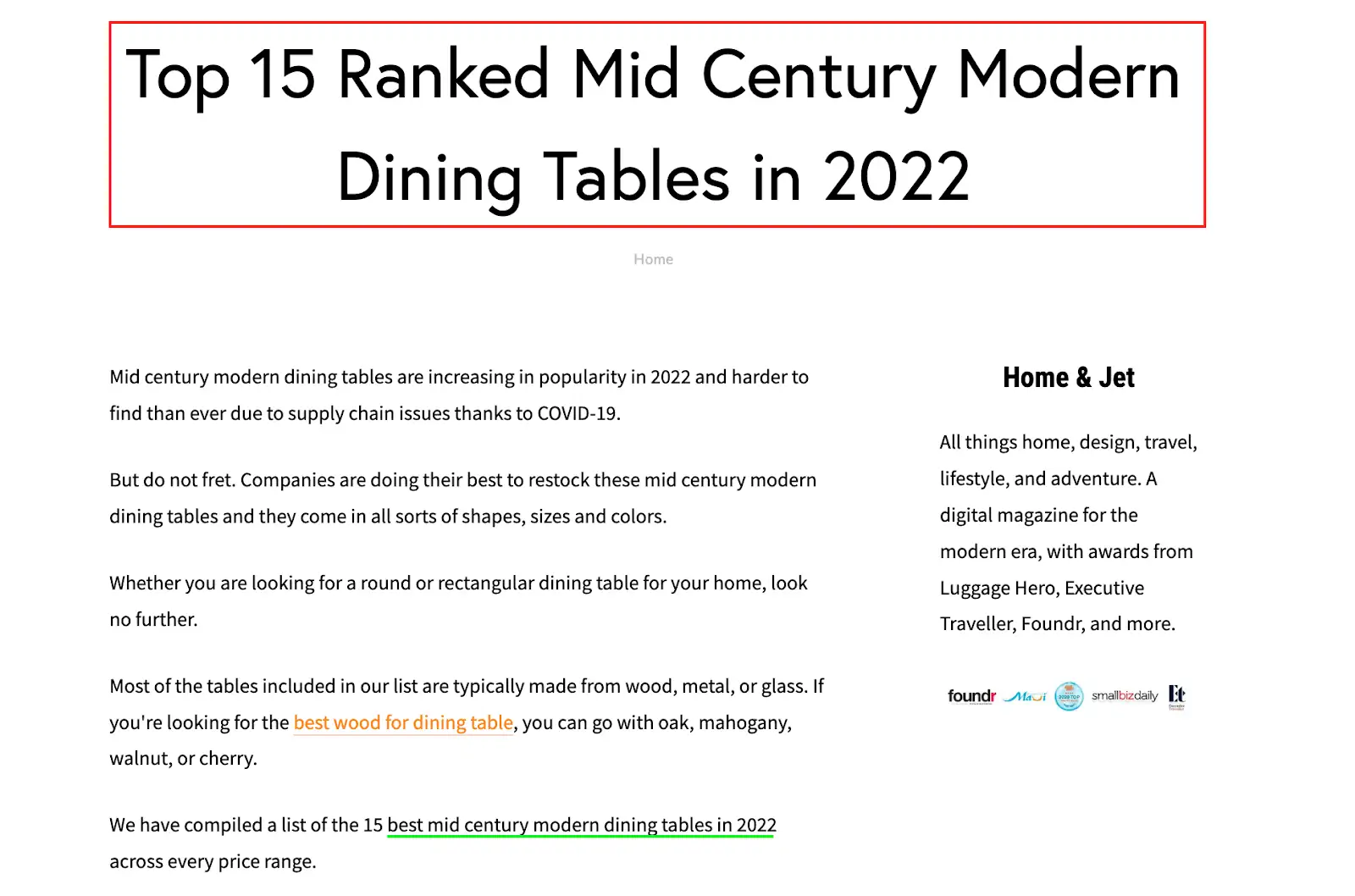 Content is king. It's worth the time and effort to get this strategy down.
3. Invest in a social media marketing strategy
Did you know that 75% of internet users use social media to find new products to buy? Don't underestimate a solid social media strategy for your eCommerce business.
Social Media Marketing (SMM) is a form of online marketing that involves advertising and selling to people active on social networks such as Facebook, Instagram, and Twitter. You can use social media to deliver timely and relevant content to your customers. This can further boost engagement and increase brand awareness.
However, to generate better leads for your eCommerce business using social media, you must understand who your customers are and which platforms they spend the most time.
For example, TikTok and Instagram are great platforms to attract Gen Z, while you can use Facebook to attract Millennials and Boomers.
Olipop, the healthy soda brand, does an excellent job using Instagram to catch the attention of Gen Z. In this post, they use a gradient background and a short video to introduce a new flavor just in time for the holidays.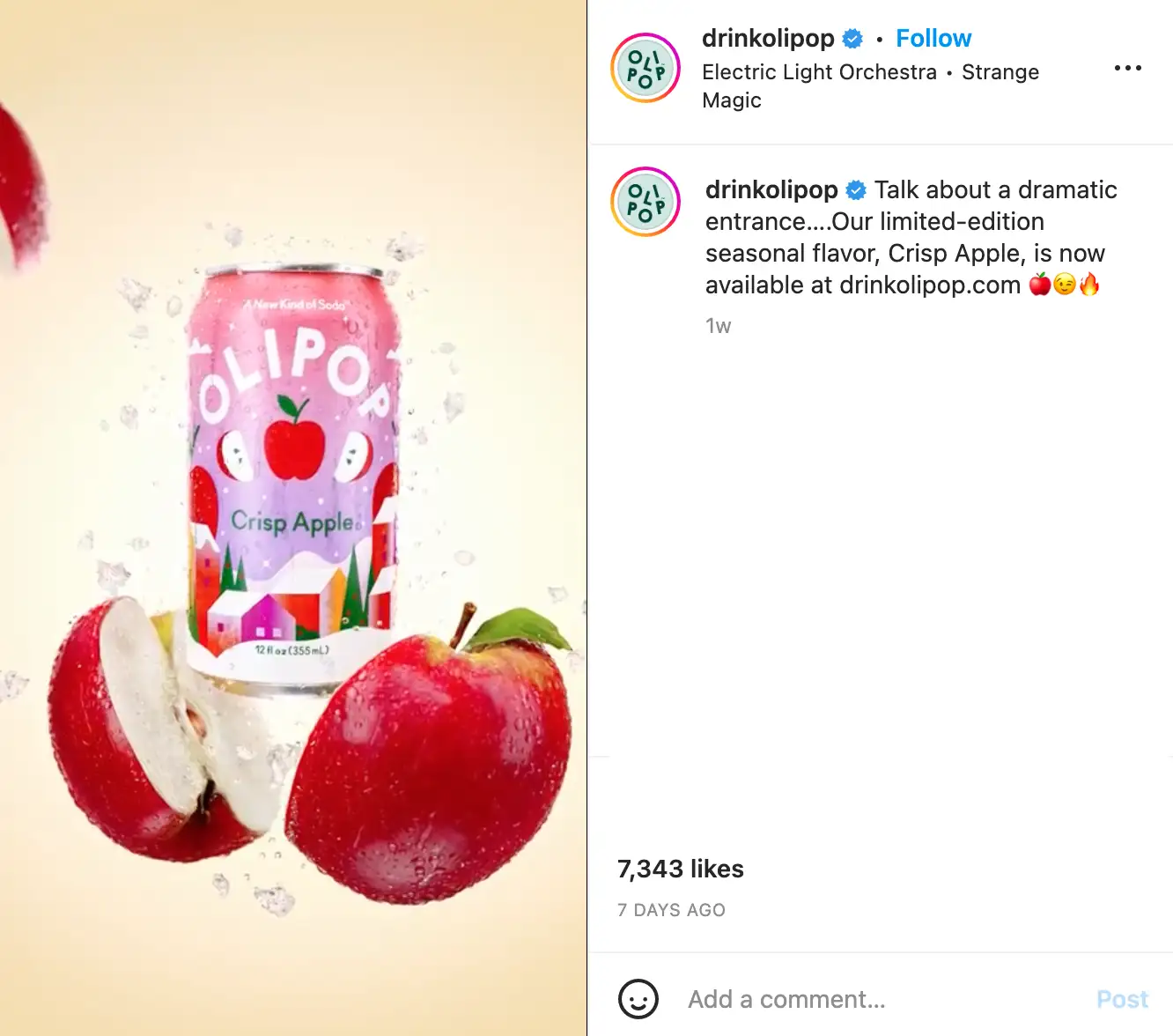 You can also use platforms like Facebook and Instagram to run ads with specific targeting options to attract and reach your desired audience.
4. Send out targeted email marketing campaigns
Email marketing is another excellent way to generate better leads and boost your eCommerce sales. Why? Because approximately 96% of website visitors aren't ready to buy on their first visit.
However, you can always encourage your visitors to share their emails and build an email subscriber list by offering a lead magnet like a discount or other incentive. Later, you can use an email marketing list to get in touch with these leads and motivate them to return to your site.
For example, you can offer giveaways or deals of the day to encourage people to sign up for your mailing list.
The easiest way to create this mailing list is through email marketing software such as AWeber, Mailchimp, or ConvertKit.
After customers subscribe to your email list, you can inform them about new products, notify them of sales, and share any other information they might find interesting.
Since the average eCommerce store has a 69.99% cart abandonment rate, you can use email marketing to send targeted messages to customers based on previous actions with your website. To increase the effectiveness of your marketing efforts, consider sending bulk SMS messages simultaneously with emails, strategically using anchor words to capture your audience's attention and drive engagement.
For instance, if a customer adds an item to their cart but leaves without paying, you can send them a personalized email with a discount and encourage them to complete the purchase (like this coupon from Michaels Stores).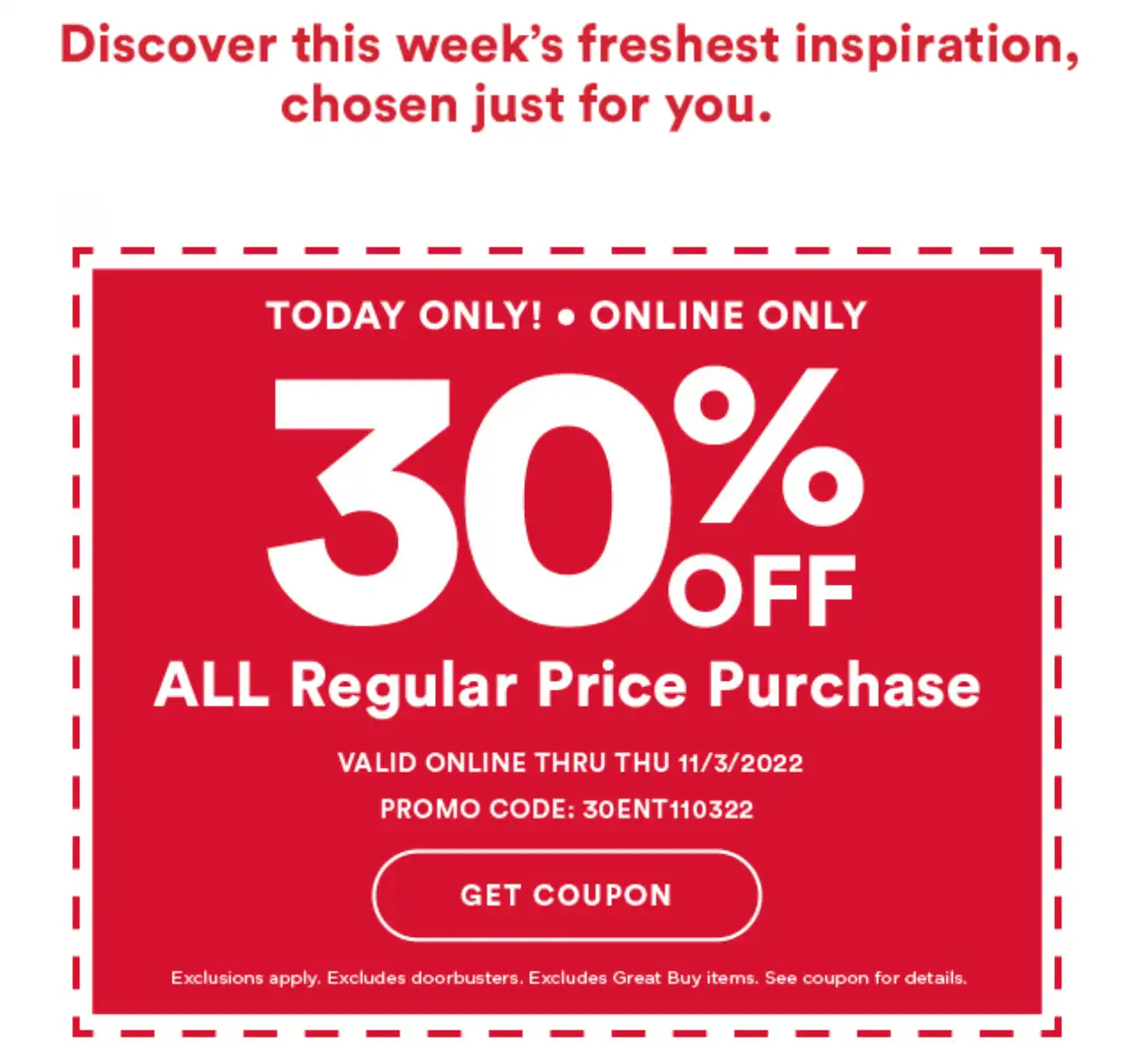 5. Test the waters with conversion rate optimization (CRO)
Are you unsatisfied with the conversion rate of your eCommerce site? Don't worry. You're not alone, with nearly 22% of businesses unsatisfied with their conversion rates. But that doesn't mean giving up on the idea of ​​increasing conversions.
Instead, you should keep experimenting with your website design to increase the percentage of visitors who convert or act. For example, create eye-catching images using an online photo editor to enhance user experience on your eCommerce site.
But don't stop there. Make sure your images are optimized for fast load times. Even a second delay in page speed can cause a visitor to bounce from your site.
The whole process of testing different elements of your website to see which ones work best is called Conversion Rate Optimization or CRO. CRO is one of the most cost-effective ways to generate better leads and increase sales.
Make your eCommerce site more user-friendly by adding a search feature or a menu. These simple gestures may move more people through the conversion funnel that otherwise would leave your site.
6. Partner with influencers in your niche
Have you ever purchased a product or service advertised by a celebrity or influencer? The odds are you have. And the same holds true for your customers. In fact, 8 out of 10 customers buy something after being recommended by an influencer.
The bottom line is that you should leverage influencer marketing to generate better leads and increase sales for your eCommerce business.
Ask influencers to create content showcasing your product and reviewing some of the best features.
An effective influencer marketing strategy can undoubtedly bring in a ton of sales. But creating it is a challenging task. It's best to dig deep and find influencers who embody your brand's voice and personality. So feel free to tap into the micro-influencer population.
Similarly, you can create an affiliate marketing program by partnering with blogs to promote your products and reward them with a small commission. The more your product sells, the more money affiliates earn. It's a win-win.
Affiliate marketing is stronger than ever, with research showing that it contributes to 16% of all eCommerce sales in the US and Canada. So if you have yet to try it, it is a good idea to test the waters.
7. Incorporate personalization where possible
Do you know what the biggest mistake most eCommerce businesses make is? It's not personalizing their marketing messages.
Remember that 72% of customers only interact with personalized messages. Therefore, you should tailor your content, ads and email marketing offers to be as relevant as possible to your various customers.
Customer data, such as order history, wish lists, etc., tells you everything you need to create the perfect personalized recommendation. The easier your website visitors can find what they're looking for, the more likely they'll pull the trigger on a purchase.
For example, if a customer has purchased a particular product 'x' times in the last few months, you can send them a personalized message to tell them about a sale or when inventory is running low.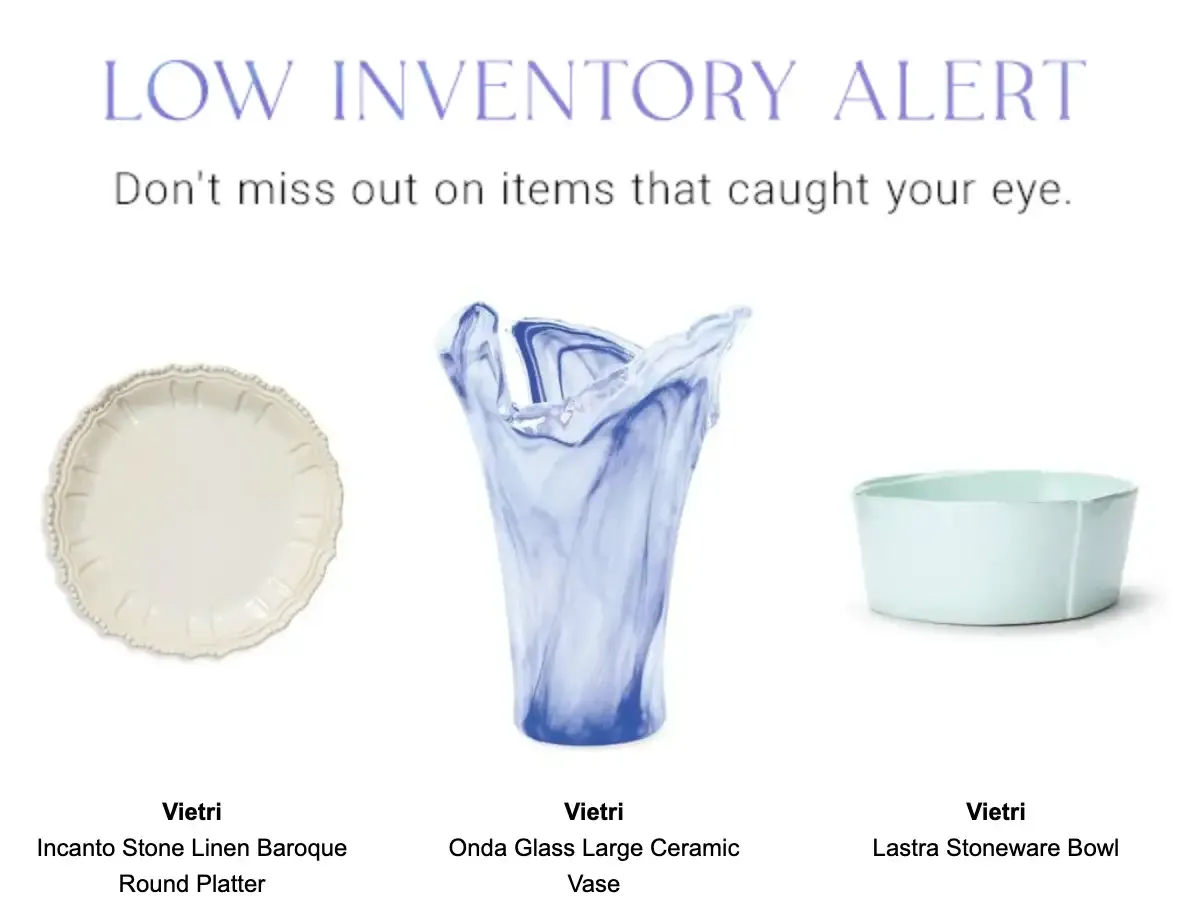 Now, you might be wondering how or where to find the customer's data. The answer lies within your sales software.
An eCommerce CRM or sales tool helps you learn more about your target audience, including user demographics, interests, and past actions on the website. This allows you to personalize the experience according to their interests and needs.
It's time to generate better leads and boost your eCommerce sales
Learning to generate better leads is one thing. But putting these strategies into action is a whole other story.
There's no one-size-fits-all solution. Your eCommerce business is unique. But don't forget that the eCommerce sales cycle is short, so use retargeting campaigns to your benefit.
Or try your hand at one of these seven other eCommerce lead generation strategies to set yourself up for success with scoring high-quality traffic.
Remember, staying authentic to your brand is the best chance of converting new prospects and building lasting relationships.
Give Pics.io DAM a try
free 7-day trial
Did you enjoy this article? Give Pics.io a try — or book a demo with us, and we'll be happy to answer any of your questions.
---
Author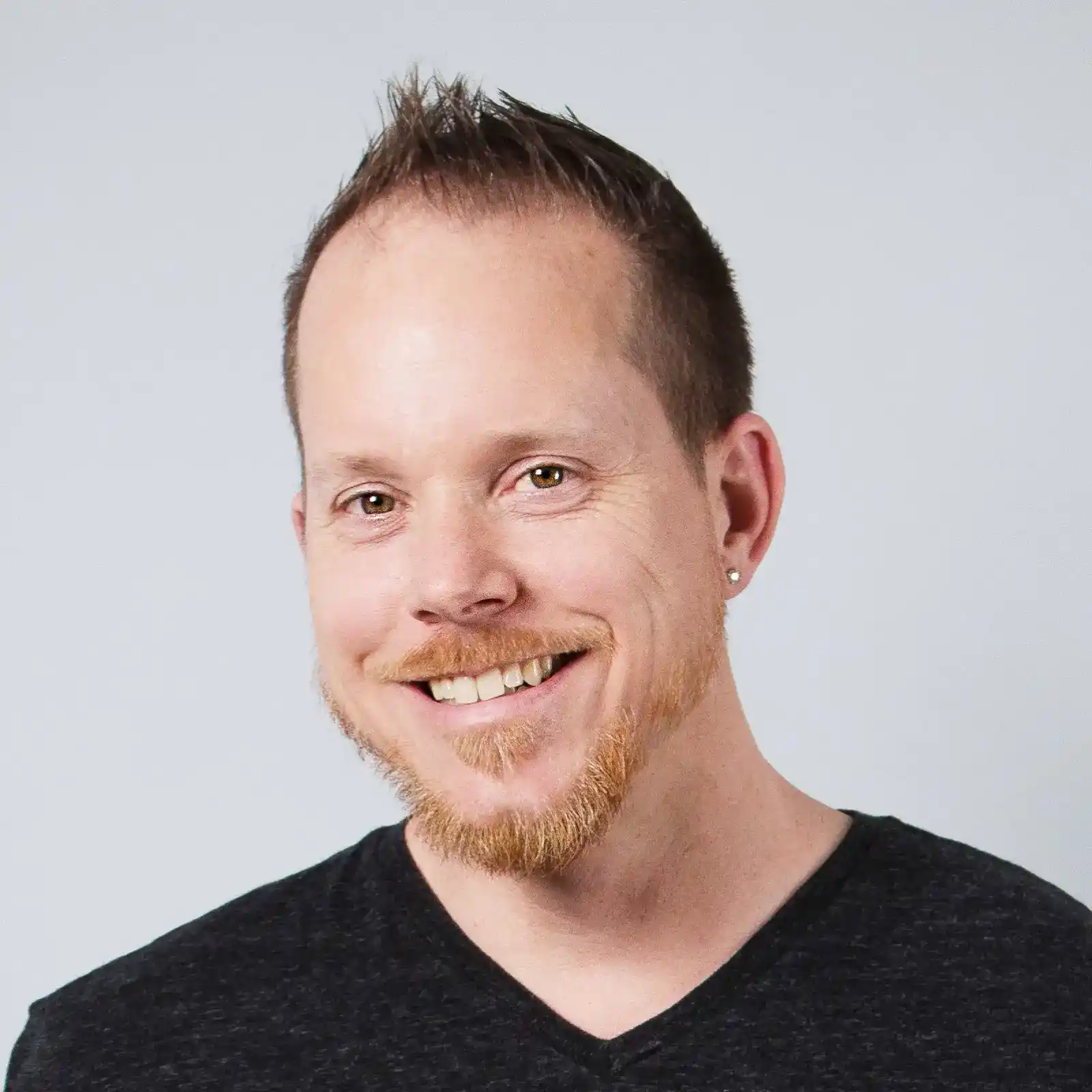 Shane Barker
is a digital marketing consultant who specializes in influencer marketing, content marketing, and SEO. He is also the co-founder and CEO of
Content Solutions
, a digital marketing agency. He has consulted with Fortune 500 companies, influencers with digital products, and a number of A-List celebrities.