Updated August 2020
Photo editing is a polarizing topic in the creator community. All over the world, photographers are wondering - just how much retouching is too much? In this post, we will be taking a look at the ways photographers should approach photo editing and debunk a couple of myths you have definitely heard of.
To make sure you go into the battle of retouching fully armed, we put together a list of the best photo and video editing software for pro photographers and beginners that can give you the range of editing features you are comfortable with.
Let's get right into it!
5 Myths About Photo Enhancement
You'd think photo enhancement wouldn't be possible with no Photoshop and other retouching software. I thought so, too.
However, it didn't take Wikipedia to prove me wrong. Turns out, photo editing has been around since 1860. The first picture someone tried to edit was that of President Lincoln.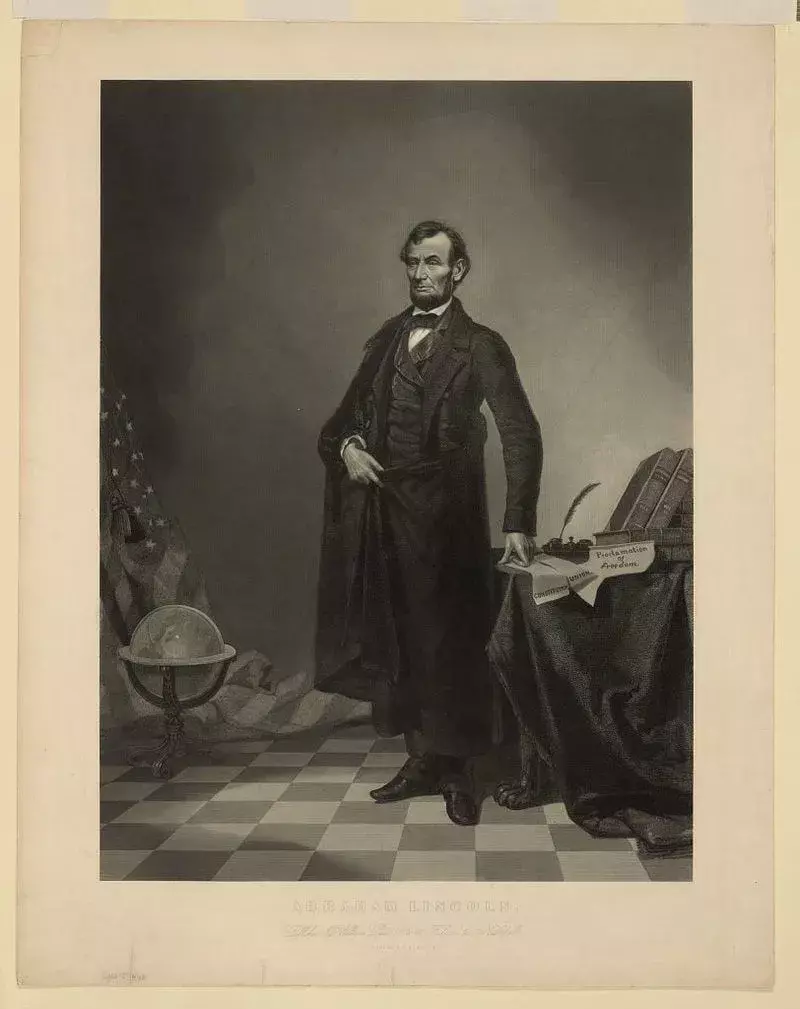 In this legendary picture, the president's head sits on another guy's - John Calhoun's body.
There was no Photoshop, of course - image tempering was about gluing pieces together, drawing, and using enlargement tools.
Coming all the way from editing a picture of a POTUS to being reachable enough to tweak all of our Instagram photos, enhancement generated a lot of myths along its way.
Unfortunately, there are plenty of folks who still believe in these - but, after reading the post, you no longer will.
Myth #1. Photo editing is slow
Well, it may have been - in the 1860s. Now, there are dozens of ways for photographers and designers to tweak pictures in minutes. Obviously, retouching in Photoshop is much slower than choosing a simpler tool like Canva. However, if you think about the ways to be more efficient when editing, you'll come up with plenty - here are the tips our designer uses.
He doesn't enlarge pictures too much. Although zooming in gives you more detail of the picture, dodging and burning a 400% zoomed photo takes ages. If you are in a rush, consider sticking to a 100-150% enlargement.
He uses scripts to automate your actions. This way, you accomplish two things - you'll never miss a crucial editing step and will get work done much faster.
He splits frequencies - this way, he no longer has to dodge and burn every picture obsessively.
Myth #2. You need to be a designer to edit photos
A lot of marketers or business owners skip on editing photos thinking that image retouching is too complicated. The good news is, you don't necessarily need to hire a designer to make a camera-taken shot look much better. There is plenty of top-rated free photo editing software that helps people with no background in graphic designs make their images Instagram-friendly or branded. I'll be taking a look at them later in the post - make sure to read it to the end:)
Myth #3. The format you shoot in doesn't matter
I mean who cares if I upload a .jpg picture to Photoshop and start working with what I have? It shouldn't matter, right?
Right?
Wrong.
When it comes to photo editing, uploading RAW images is one of the easiest and most life-saving hacks for retouchers. If you choose JPEG, you'll have to put up with the way the camera retouched your pictures. As designers, we don't always want those tricks - it's better to work with a fully unretouched picture.
Myth #4. Edited pictures look fake
Whenever you hear "image editing", this comes to mind. Although the picture below is not a "bad" retouching job, even for an untrained eye it's obvious that a photo was edited.
So, a lot of people start thinking: "I will not edit pictures because I don't want others to think I am that type of person".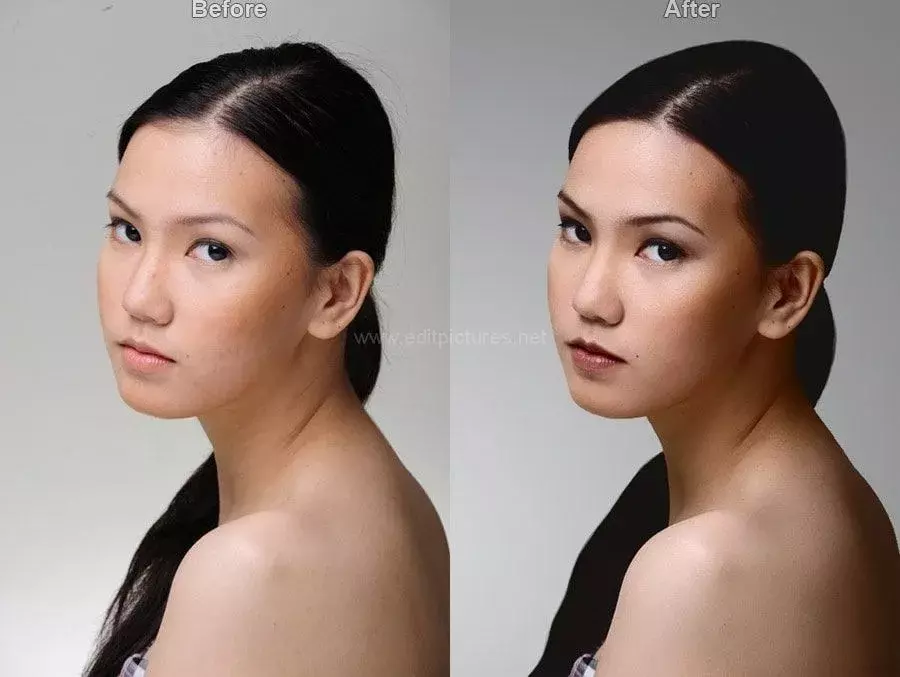 The good news is, not all photo editing is obvious - you can add subtle changes to a picture that will make a huge difference. Take a look at how clearing the noise, straightening the image, and tweaking white balance in Lightroom improved this shot.
A great way to do it is to use Instasize app. Specifically designed for photo editing, this app grants you with advanced filters and editing tools, plus allows you access exclusive tips and tutorials from social influencers and experts.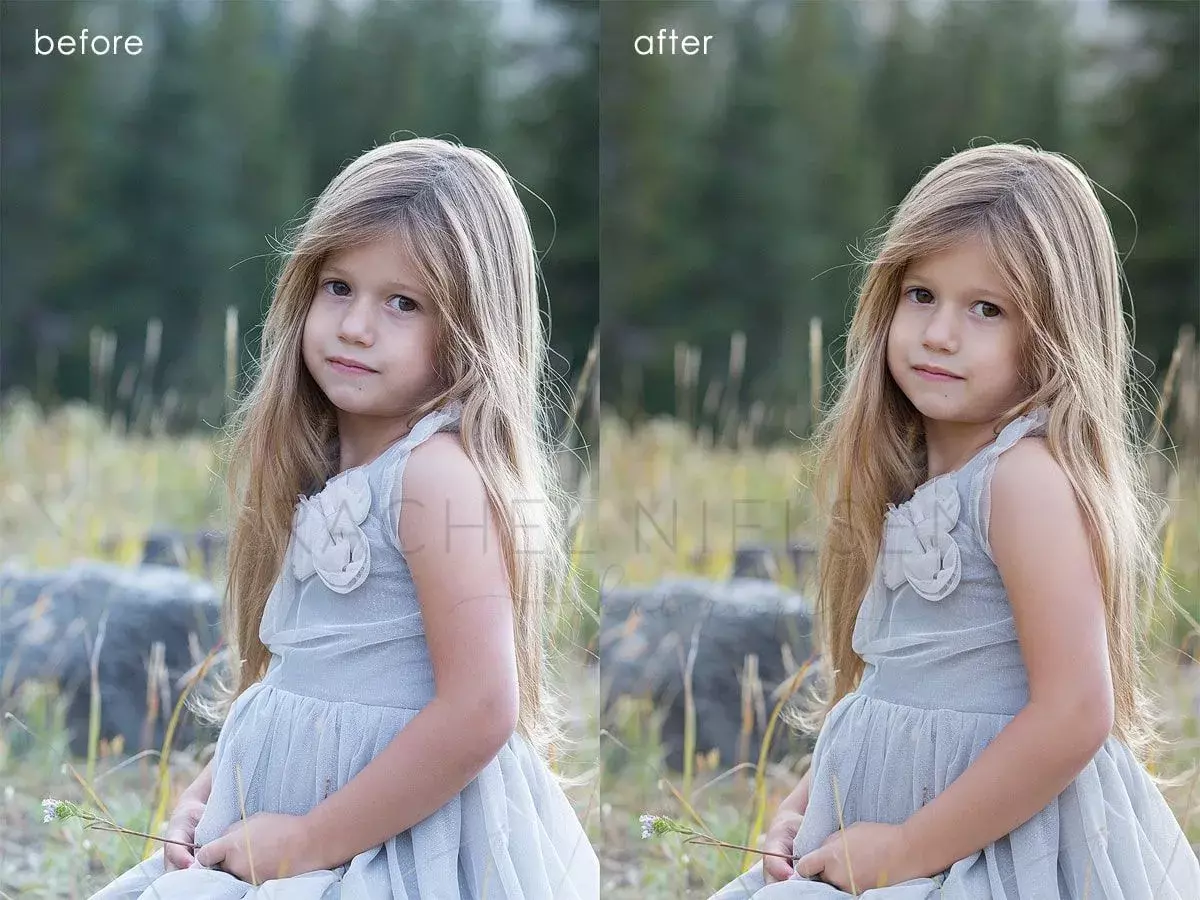 Looks much livelier and more natural, doesn't it?
Myth #5. Presets are a no-go
When I hear designers bashing presets right and left, an eye roll is the first response that comes to mind. Sure, by going overboard with presets (especially, copying someone else's camera settings) you don't give every picture that special, creative touch.
However, if a photographer is experienced enough to create custom presets, using them will definitely improve the efficiency of retouching. If you are worried about presets being synonymous to lazy editing, this advice from an r/Photography user might help:
"You can pick apart photography for being lazy, but then you end up back at painting. Which is a fine place to go, but it's not photography. Tools and convenience and ease of reproduction are pretty traditional aspects of photography. I don't see much difference between using someone else's preset and using Velvia."
5 Best Photo Editing Practices
Phew, looks like we debunked the most common photo editing myths. Well, now that you are (hopefully) no longer bothered by them, let's take about getting image editing right.
There are dozens of practices photographers use depending on the equipment they use for shooting, the type of picture they are aiming at, the level of experience and skills. Over time, you will have a set of unique hacks and tricks yourself.
As for the basics, here are the top 5 editing practices that make the lives of entry-level retouchers much easier.
1. Fixing darks and lights
Balancing the darks and lights of a picture is an edit that will instantly make a photo look more professional.
Depending on the tool you are using for retouching, you'll have to choose Brightness/Contrast or Levels to start tuning pictures.
Adjust brightness and contrast until the darks and the lights are evenly balanced in the shot.
2. Clean the visual dust
Take a look at this picture.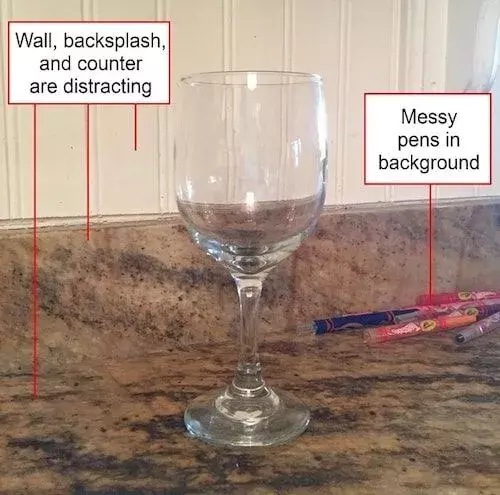 All the things that don't let you see a beautiful glass of wine well are what photographers call visual dust.
These are meaningless distractions that ruin your shot. Other than removing as many distracting elements from the shot as possible when taking a picture, you should use the power of post-production to attract the viewer to the focal point of the frame.
Blurring the background is a simple and fast fix for the visual dust problem. To get started, choose Filter -> Blur Gallery in Adobe PS.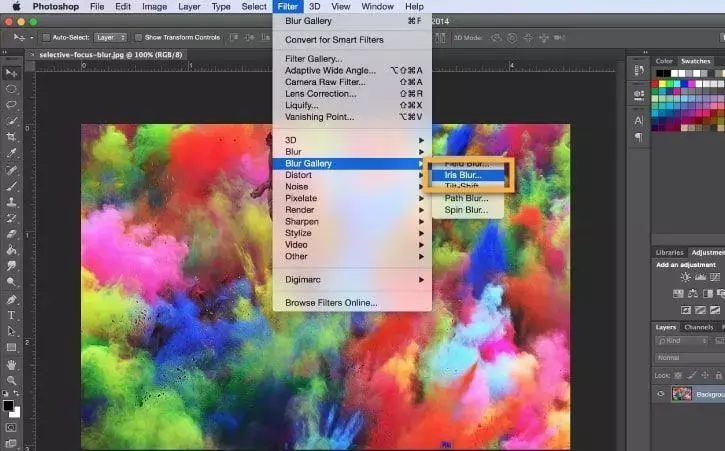 Then define the focal point of the shot - a spot that WILL NOT get blurred. Make blur area adjustments, apply the changes - and you're golden.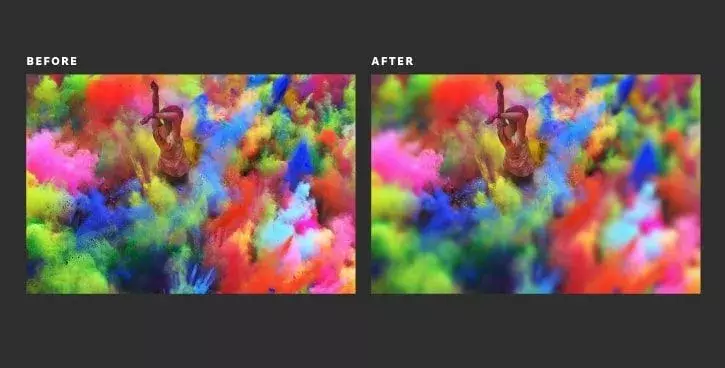 3. Use batch editing
This is an organizational, not a creative tip, and a very important one. If you feel like retouching a picture takes too much time and you don't get anything done, batch editing will be a life-saver for your productivity.
Batch editing is basically editing one shot and applying the settings to other photos in your collection as well. Both in Adobe PS and Lightroom, it takes only a couple of clicks but saves you hours of work!
4. Keep a consistent editing style
There are so many benefits of consistent photo editing - it increases brand awareness, improves the speed of retouching, and makes all pictures look awesome in a collection. When working on a project, make sure that all the visuals you create seem connected and blend well together.
Here are some tips to help you reach editing consistency:
Use a limited color palette
Use a specific preset for each project
Decide on typography
Stay thematically consistent when taking photos.
5. Organize assets
Remembering where you put 1, 10, or 100 files is good and all. However, what do you do when the file count reaches thousands of items?
At that rate, most retouchers realize they need to create a navigation system. There are several ways to go about it - you can either design one on your PC or use a digital asset management system with dedicated organization features.
Pics.io, for one, is a top-tier DAM and web photo editing solution empowering individual designers and teams. Here's how it will help you keep track of your daily work:
Don't deal with file duplicates again - Pics.io automatically deletes identical files.
Store linked assets together - you will no longer have a sea of drafts cluttering your PC.
Add basic tweaks to images and videos and leave comments on your assets so that teammates can edit them later.
View Adobe Creative Clouds and Sketch files without converting them to different formats.
Create Lightboards - private collections that no one but you can see.
Attach keywords to assets and use them to find files in seconds.
Create custom metadata fields and export metadata in different formats.
Use version control - compare revisions and share them with teammates.
Top Photo Enhancement Tools
Luckily we are not in the 1860s anymore so there's no need to edit photos with tape and glue. The number of tools creators can use to tweak visuals is astonishing - here's the list of our team's favorite professional and personal-use editing tools. You might also want to check out this reverse image lookup tool if you are looking for photos similar to the ones you already have.
Let's take a loop at top-tier retouching video and photo editing software professional photographers use:
1. Photoshop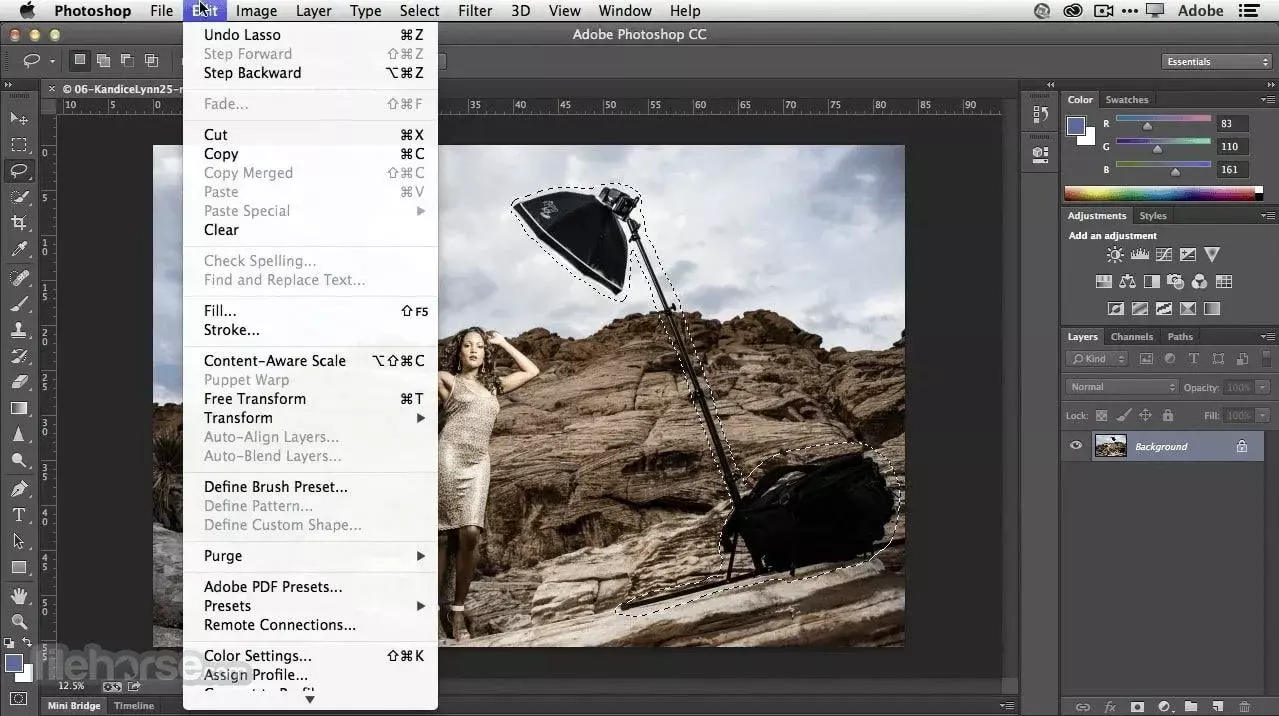 Pros:
Hundreds of photo editing features
Supports photo retouching on smartphones
3D design and editing features
Cons:
Challenging interface
Expensive premium assets
Having to pay a monthly subscription fee
Photoshop revolutionized photo editing thirty years ago and is still at the top. It's not easy to learn and the interface is cumbersome but the number of editing tools the program supports makes up for inconveniences. Although it's not one of our team's top free photo editing apps for quick edits, our designer still uses Photoshop to handle the bulk of photo editing work.
2. Lightroom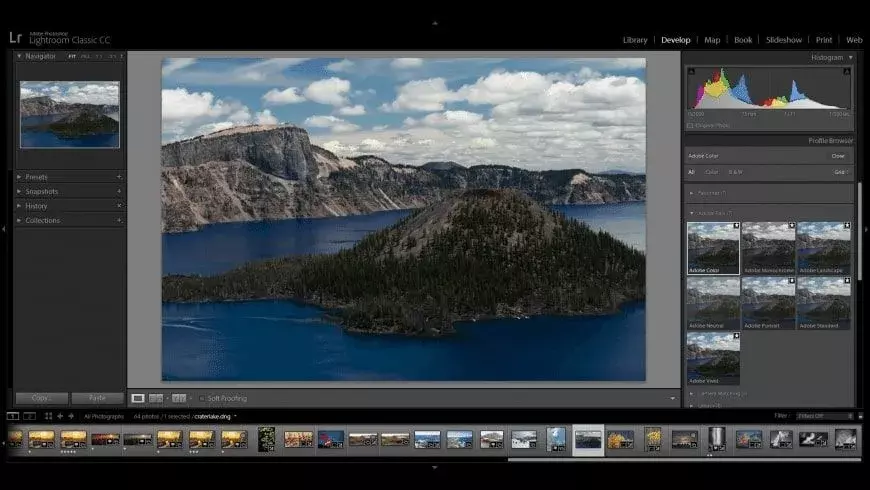 Pros:
Created specifically for retouchers
Dozens of brushes and gradient filters
Intelligent tagging and face detection
Supports third-party add-ons
Cons:
Limited RAW conversion
Paid subscription
Adobe Lightroom is a top choice among thousands of photographers around the world. It is unrivaled in the number of tools, presets, and adjustments. Lightroom's latest updates - the Texture slider and Enhance details - made retouching even more enjoyable and smooth.
Moreover, the application's mobile app is decent as well - you can use it to add a few quick tweaks to your shots.
3. Sketch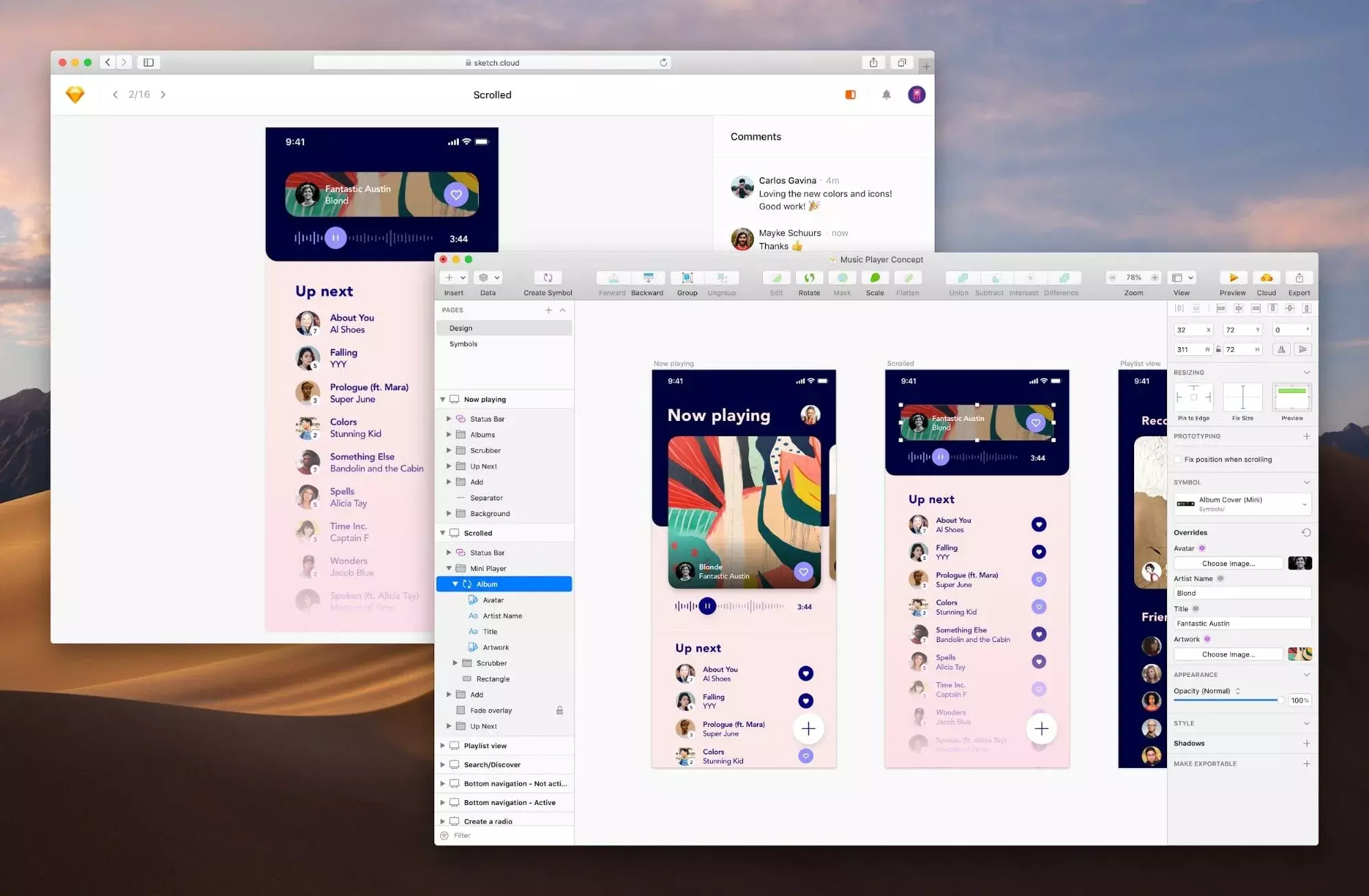 Pros:
Easy-to-use interface
More straightforward than Adobe CC tools
Collaborative
Cons:
No Windows version
One license per one device
No tools for flow automation
One of the reasons a lot of designers prefer Mac over Windows is because they get to use Sketch. Seriously, the tool is awesome - it does a way better job at prototyping than Photoshop, is easier to learn, and team-friendly. As for photo editing, Sketch is limited compared to its Adobe rivals but has all the basic editing tools a retoucher might need - masks, filters, and brushes.
If you don't have enough time or graphic design skill to meddle in high-level tools, let's take a look at the platforms that can help you tweak shots in minutes and are easy-peasy to learn.
4. Canva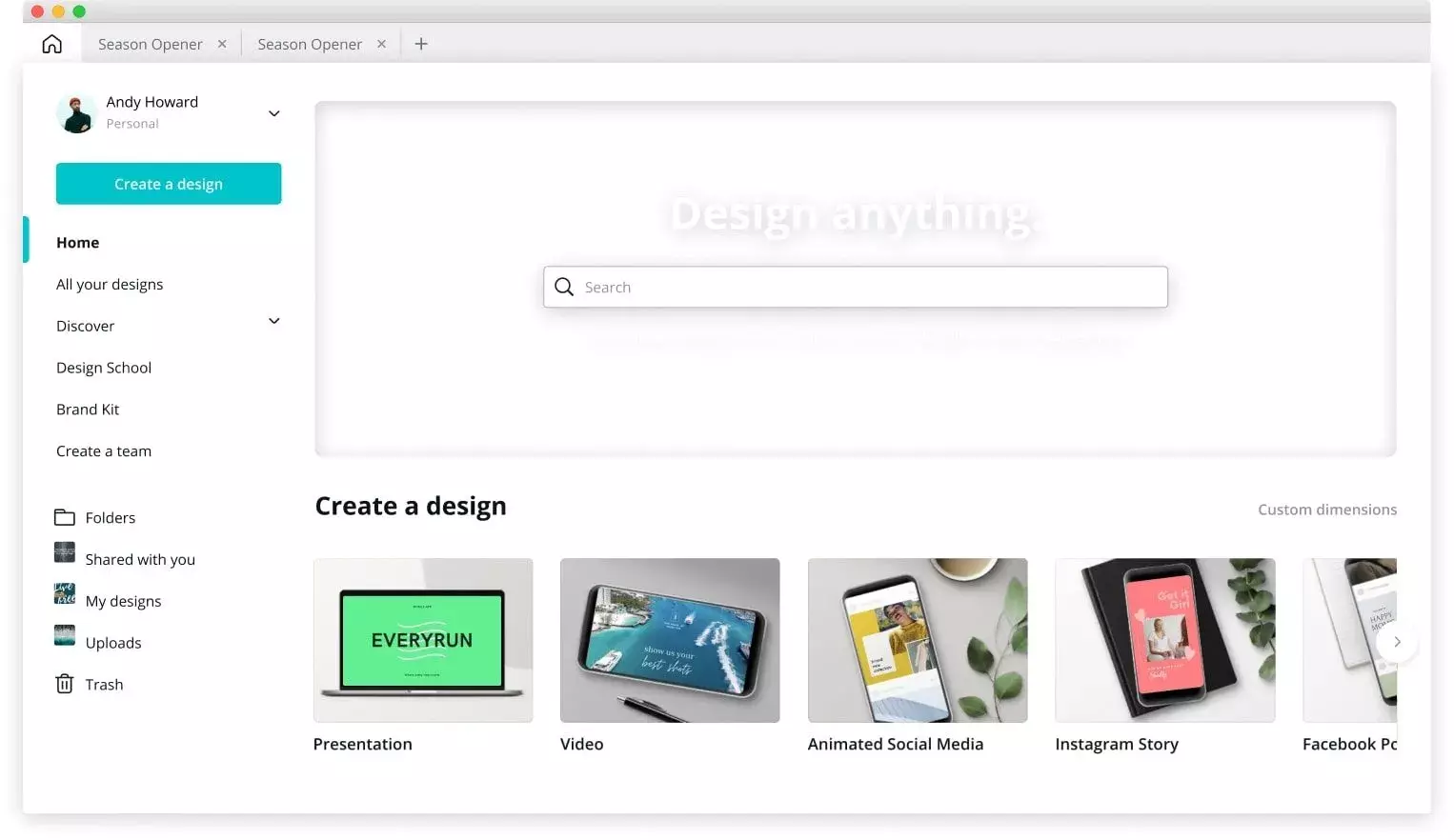 Pros:
Easy to use
Awesome for quick edits
Hundreds of templated designs and filters
Cons:
Limited range of free features
Performance issues
No file management tools
Although Canva doesn't come with many retouching features, if you need a tool that'll help you quickly add beautiful overlay text to a picture and apply a filter to your visuals, the platform will fit right into your workflow. It has a well-functioning free version, is easy to use and shareable. Other than that, you'll get access to hundreds of design templates - these are creative and fully customizable.
5. PicMonkey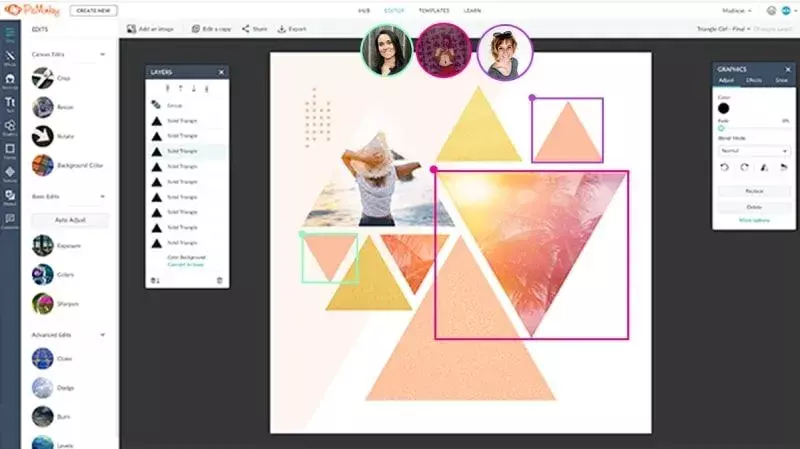 Pros:
A range of custom filters and presets
One-click watermark generation
Easy to learn
Cons:
Limited range of editing tools
Common performance crashes
Geared for businesses rather than photographers.
PicMonkey is a nice back-up tool to have in your editing platform library. It isn't anywhere near as functional as Canva or top-tier computer photo editing software - however, it's one of the fastest and most stripped-down editors out there. If you are in a hurry and need to make a few quick edits, PicMonkey is the tool for the job, with its easy-to-use editor and customizable templates. You can share your designs with teammates as well - just send them an invite link.
Conclusion
These range from good photo editing software (free) built into imaging apps and photo galleries of modern smartphones and tablets to online tools like Pics.io which provide a variety of useful and easy to use tools that yet produce professional-looking results.
Online photo enhancing tools are considered the best (and the future of digital image editing) by many, because online services like Pics.io provide access to photos from anywhere, with any device, and combine this with additional features like RAW processing, photo sharing and online photo storage, which please both enthusiasts and professional photographers.
The idea, then, has stayed the same: to make the most of your snapshots without "cheating" and adding unnatural elements, by leveraging all the available information to make your photos look as good as they possibly can. But you no longer do this in your lonely basement at home; the new darkroom is in the cloud.
Give Pics.io DAM a try
Free 7-day trial
No credit card required
Set up in 3 minutes or less