For WordPress users who frequently deal with a large number of images in their media library, managing and looking for the necessary digital assets can quickly become a daunting challenge. As the collection of photos grows, finding specific images, keeping them organized, and ensuring efficient workflow can be time-consuming and overwhelming.
In this article, we will explore the common struggles faced by WordPress users when managing photos in their digital assets library and provide practical tips to simplify the process. We will also discuss one of the possible solutions here - WordPress digital asset management plugins. Whether you're a content manager or website owner, having a streamlined system for handling a media library is essential for enhancing productivity and building a virtually appealing WordPress website.
What's Wrong with WordPress Media Library
The default WordPress media library remains a valuable tool for managing visual content and building websites. However, it falls short when it comes to convenience and efficiency. One of the primary limitations is the lack of robust search capabilities. The absence of advanced search options, such as filtering by file type, size, or date, hampers the ability to locate images efficiently.
Sorting images in the WordPress media library is another pain point. The default sorting options are limited, with no option to arrange images by date, file name, or custom categories. The current WordPress dashboard makes it difficult to organize your media files in a way that suits your workflow.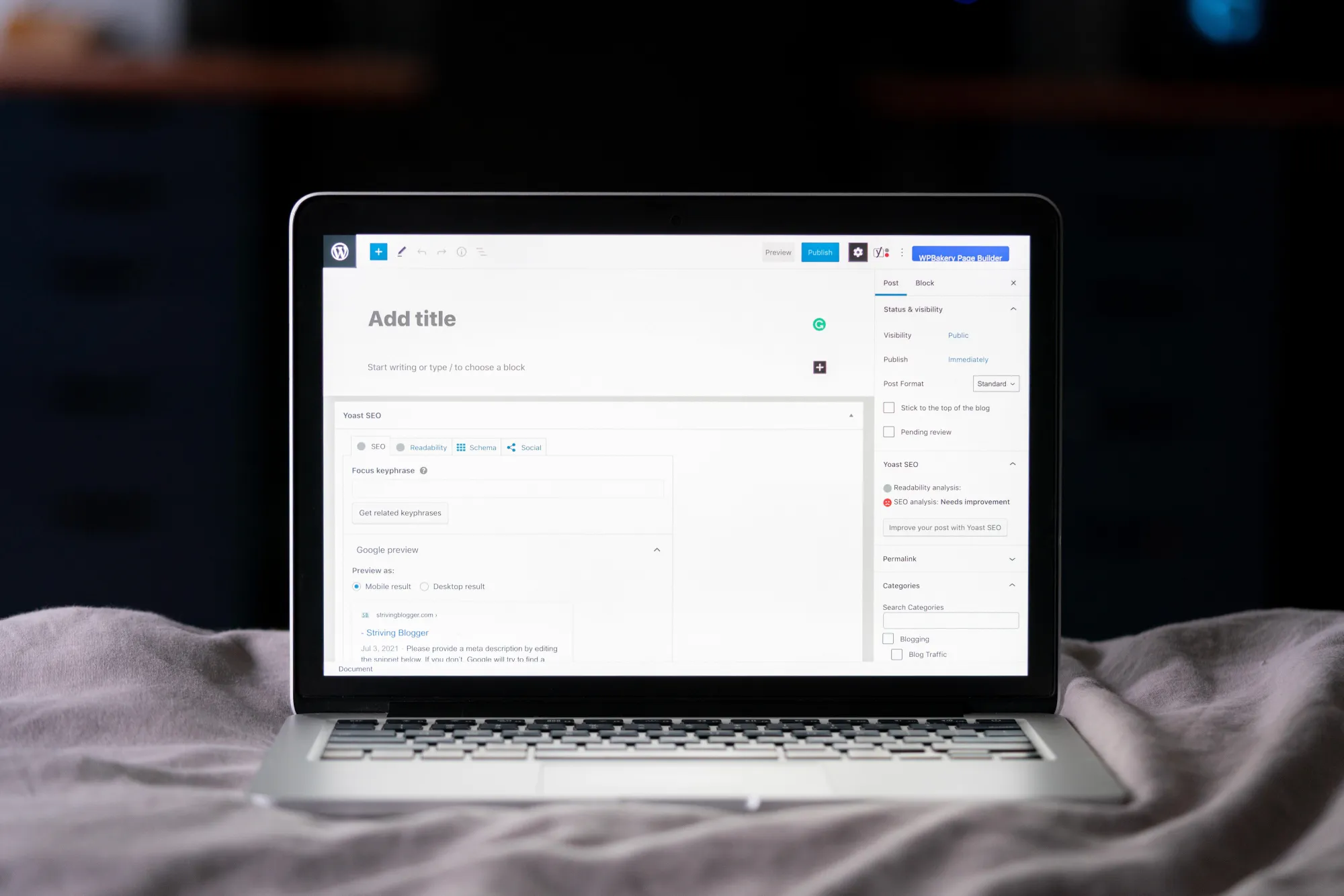 Imagine that you need to upload a few articles per week on your WordPress site with at least 3 images each. With every week, you would need to spend more and more time scrolling through the media files either in the native WordPress media library or on your computer to upload images.
Another issue that arises when using images multiple times in different posts or pages is the creation of duplicates. WordPress does not provide a built-in feature to identify and manage duplicates. As a result, you may end up with numerous copies of the same digital assets scattered throughout your media library. This redundancy not only clutters the library but also wastes valuable storage space.
Furthermore, uploading posts through a WordPress dashboard can be time-consuming, especially when dealing with a large number of WordPress files. Each media file must be added individually, which requires multiple steps and manual intervention. This process becomes cumbersome when you have multiple images for a single post or need to update existing content with new visuals.
All these limitations in the WordPress media library significantly hinder productivity and create frustration for users who rely on visual content.
Tips for Navigating WordPress Media Library
While WordPress does not offer an enhanced media library, there are still some tips and techniques you can employ to make the most of it.
Utilize the available search options: Although the search capabilities are basic, you can still leverage them to some extent. Use search options for keywords or file types to narrow down your search results. Additionally, sorting images by month can help you locate the necessary media files.

Edit images within WordPress: The media library allows for basic image editing, such as cropping, rotating, and scaling. If you need to make minor adjustments to your media files, you can take advantage of these editing features. However, you can also use external editing tools to resize images before uploading them. This will save space and loading time.
Bulk selection and actions: To manage multiple files simultaneously, use the checkboxes next to each file to select them. Bulk actions can be performed, such as deleting, editing, or adding tags to the selected media files.
Organize with folders or categories: WordPress doesn't have native folder organization, but you can create custom categories or tags to help categorize and group similar files together after installing plugins.

The limited search options and basic editing capabilities of the WordPress media library may prove insufficient for those dealing with hundreds of media files daily. This is when a WordPress plugin comes in handy. And we're talking about it below.

Digital Asset Management Plugins for WordPress

WordPress plugins for digital asset management were specifically designed for advanced image management. These solutions offer comprehensive search functionality, robust sorting options, and the ability to handle large-scale image libraries more effectively.

Pics.io WordPress digital asset management plugin

Our WordPress digital asset management plugin takes you directly to our platform, where all your digital assets can be perfectly organized and sorted into collections. You can create your own folder structure that would best fit your workflows.

Pics.io digital asset management plugin grants access to a range of valuable features directly within the WordPress media library. For example, you can use efficient searching and filtering options based on file metadata, tags, keywords, and others.

Pics.io WordPress digital asset management plugin: metadata tags

Download our WordPress digital asset management plugin here and save time on browsing numerous digital assets in a WordPress media library. Save your precious time - all the necessary assets for WordPress site articles can be found in seconds with Pics.io direct integration.

Conclusion

Efficient WordPress digital asset management is crucial for users who regularly deal with media files and visual content. While the native WordPress media library offers basic functionality, it can be limiting when it comes to efficient organization, search capabilities, and collaboration.

On the contrary, WordPress digital asset management plugins provide advanced features like multiple search options, external cloud storage integration, collaborative workflows, version control, and more. By incorporating such plugins into your WordPress site, you can overcome the limitations of the default media library and enjoy streamlined workflows, improved organization, and enhanced collaboration with your visual assets.

Give Pics.io DAM a try

free 7-day trial

Did you enjoy this article? Give Pics.io a try — or book a demo with us, and we'll be happy to answer any of your questions.